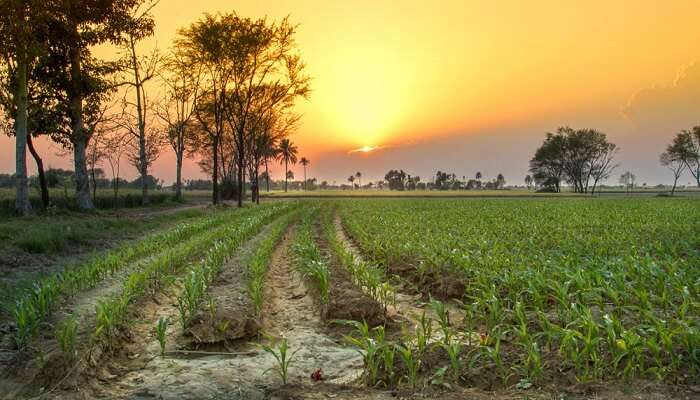 Ludhiana, one of the major cities of India, it is the largest city of the state of Punjab as well as of north India. The city has been given the name of India's Manchester by the UK BBC. Like any other Indian city, Ludhiana to has a deep history depicting today's India with its latest industrial and technological advancement in terms of development and other factors. There are a lot of places to visit in Ludhiana that attracts people easily because of the presence of a variety of monuments along with modern culture and traditional Punjabi food that makes the place interesting.
15 Best Places To Visit In Ludhiana
The city of Ludhiana provides wide options for the tourists where they can spend their time and create memories for themselves along with their loved ones. These include historic monuments along with modern day malls and parks. Here are the best 10 places one must visit on a trip to Ludhiana.
Gurudwara Mehdiana Sahib
Pavilion Mall
Rakh Bagh Park
Hardy's World
Waves Mall
Punjab's Agricultural University Museum
Nehru Rose Garden
Guru Nanak Stadium
Maharaja Ranjit Singh War Museum
Gurudwara Shri Manji Sahib
Deer Park
Phillaur Fort
Silver Arc Mall
Bilwanwali Masjid
Punjab Rural Heritage Museum
1. Gurudwara Mehdiana Sahib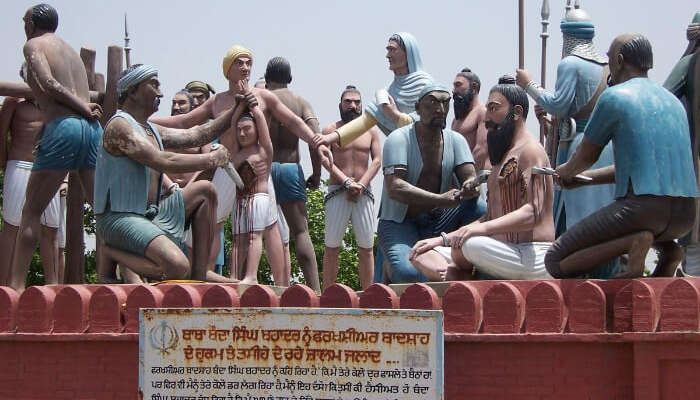 Gurudwara Mehdiana Sahib famously known as the School of Sikh HIstory is one of the most important places to visit in Ludhiana city. This gurudwara is one of the most important places of Sikh religion because of its deep history. It is believed that Guru Gobind Singh and his followers rested here after the great battle against the Mughal army led by Aurangzeb. The architecture of the gurdwara fascinates many as the walls are inscribed with writings of important Sikh history.
Location: Mehdiana, Jagraon, Ludhiana, Punjab, India
Must Read: Visit Rangla Punjab In Jalandhar To Relish The Culture Of Punjab
2. Pavilion Mall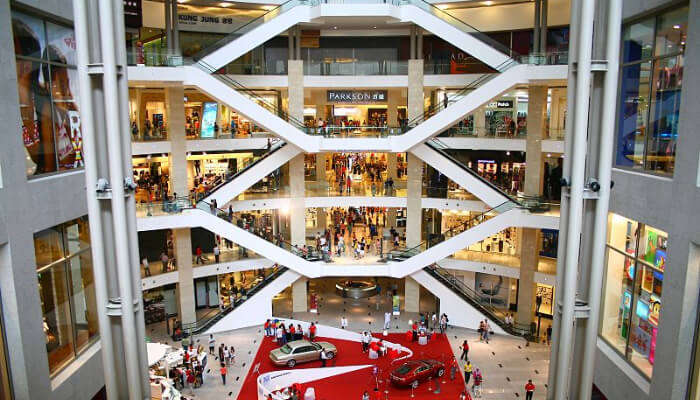 An example of modern day India, the Pavilion mall in the city of Ludhiana is an ideal place to spend your time. With more than 100 retail shops, food joints, cafes and a multiplex cinema hall, the mall is stormed with visitors who come to visit the city of Ludhiana. This mall is a perfect place to visit in the city of Ludhiana for couples. It is also one of the best places in Ludhiana for shopping as it contains a wide variety of options from traditional to modern day clothing.
Location: Fountain Chowk, Ludhiana, Punjab, India
Suggested Read: The Rock Garden In Chandigarh: Know Why It's Punjab's Most Popular Tourist Attraction
3. Rakh Bagh Park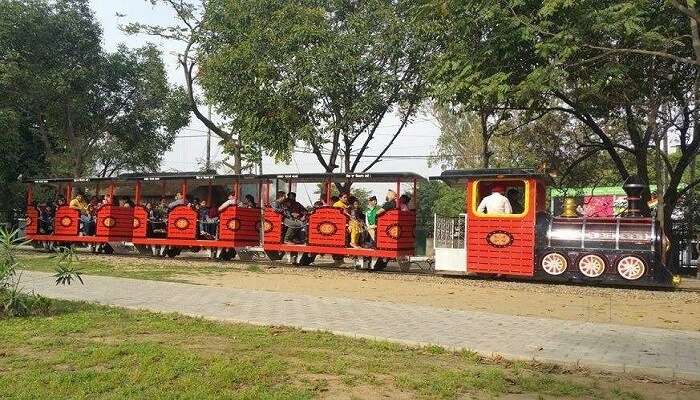 Image Courtesy: justdial
Rakh Bagh Park is one of the best places to visit in Ludhiana. The park attracts tourists because of its greenery and an added toy train that runs through the park. It is one of the best hangout places in Ludhiana. Time spent here helps you create memories while you enjoy the scenic beauty of the park along with the greenery. The park acts as an ideal place to ease off one's mind and get some fresh air in this stressful world of today.
Location: Club Road, Ludhiana, Punjab, India
Timings: Sunrise to sunset
Price: Free
Suggested Read: 8 Most Spine-Tingling Things To Do In Punjab For A Fun-Jabi Trip!
4. Hardy's World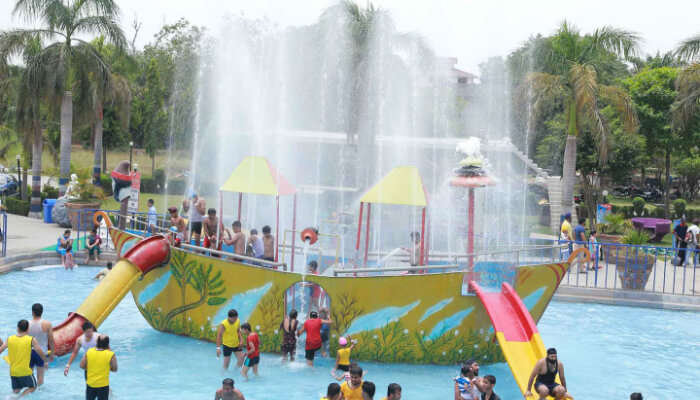 The largest water park in Punjab, Hardy's World is the best place to go to in Ludhiana especially in summers. Its water rides fascinate everyone. The main attractions of this amazing water park are float in the endless river and plummet down water slides. This water park consists of the worlds largest uphill coaster that blows away people's mind. The park also has the 3rd largest indoor snow city of India that allows the tourist to get a feel of extreme winters while they enjoy skating on the ice and snow.
Location: Ludhiana-Jalandhar G.T. Road, Ludhiana, Punjab, India
Timing: 10:30 AM to 8 PM
Entry Fees: Rs. 800 per person (above 3 years)
Suggested Read: 10 Places To Visit In Punjab To Witness The True Beauty Of The State In 2021
5. Waves Mall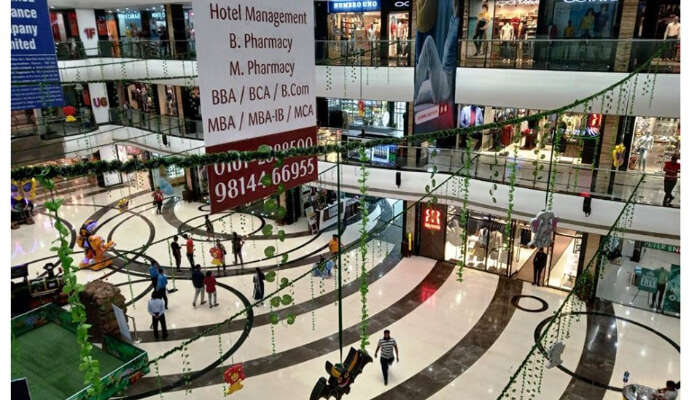 Yet another modern symbol of today's India, Wave mall is one of the best malls in the city of Ludhiana. The mall is the best place to chill and relax with your friends. It is one of the best places to visit in Ludhiana for food as this mall consists of a wide range of restaurants and cafes providing the best quality traditional and continental dishes to the customers.
Location: Near Old Octroi Post, Ludhiana, Punjab, India
6. Punjab's Agricultural University Museum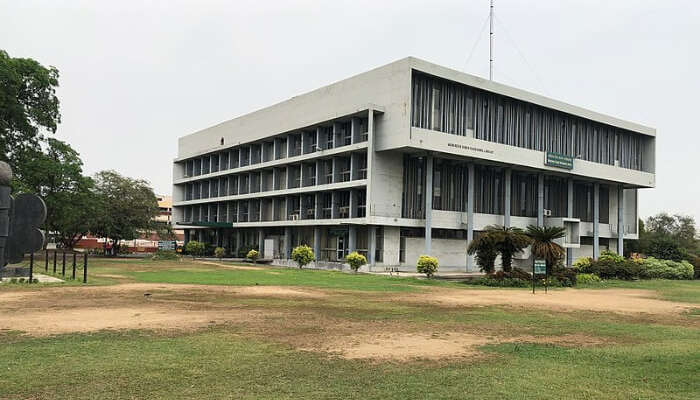 The Punjab Agricultural University is the third oldest agricultural university of India. It consists of a museum which depicts India's agricultural development since the time of independence. The museum attracts tourists especially because of the lush green surroundings around the museum where the tourists can relax and enjoy a good time, especially with the family.
Location: Ferozpur Road, Ludhiana, Punjab, India
Suggested Read: 6 Festivals Of Punjab You Must Experience To Get The Real Essence Of The Rich Culture
7. Nehru Rose Garden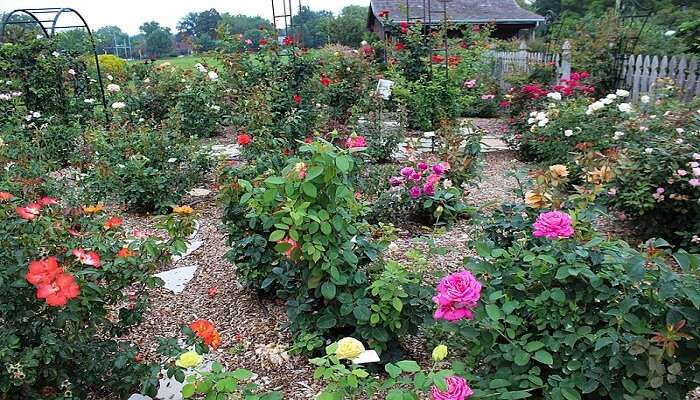 Nehru Rose Garden is one of the largest rose gardens. The garden was formed in the memory of the great Indian freedom fighter, Jawaharlal Nehru. This beautiful garden spans across 30 acres of land with more than 17,000 varieties of trees and plants. Out of these 1600 are different varieties of roses itself. Offering lush green beauty with a clear sky, it helps the tourists to relax and have a good time in this carefree environment. The garden consists of other attractions as well like musical fountains, walkways, etc.
Location: Civil Lines, Ludhiana, Punjab, India
Timing: Sunrise to Sunset
Entry Fees: Free
Suggested Read: 8 Places To Visit In Jalandhar To Experience The True Beauty Of Punjab
8. Guru Nanak Stadium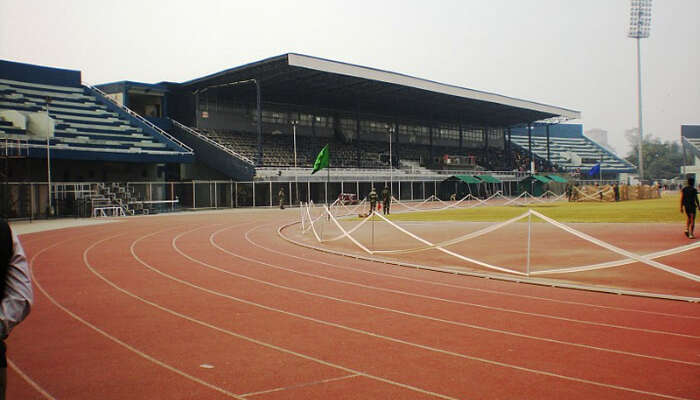 Guru Nanak Stadium is a football stadium in the city of Ludhiana. Many big events of football and athletics take place in this stadium with spectators storming into the place. The stadium can easily hold at least 15,000 spectators. The stadium as a whole is well maintained and hosts the Annual National Football League Matches.
Location: Ludhiana, India
9. Maharaja Ranjit Singh War Museum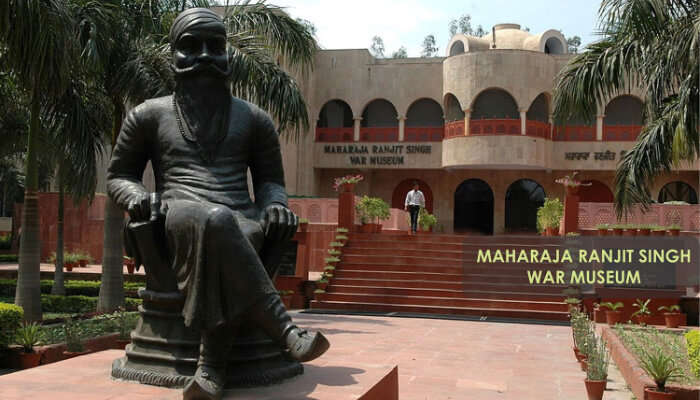 The museum was created as a tribute to the gallant soldiers who have given their lives for the country. The museum consists of various galleries like the History gallery, Uniform gallery, Air and Navy Gallery, Signal and Medical corps gallery, Kargil gallery and a visual and audio theatre that depicts the story of these heroes of the nation. A sound and light show is also held on a regular basis that shows the stories of various wars in the history of our country.
Location: Jalandhar Bye Pass, Ludhiana, Punjab, India
Timings: 9 AM to 5 PM
Entry: Rs. 20
Rs. 10 for students
Suggested Read: 20 Best Restaurants In Chandigarh To Relish The Real Taste Of Punjabi Tadka!
10. Gurudwara Shri Manji Sahib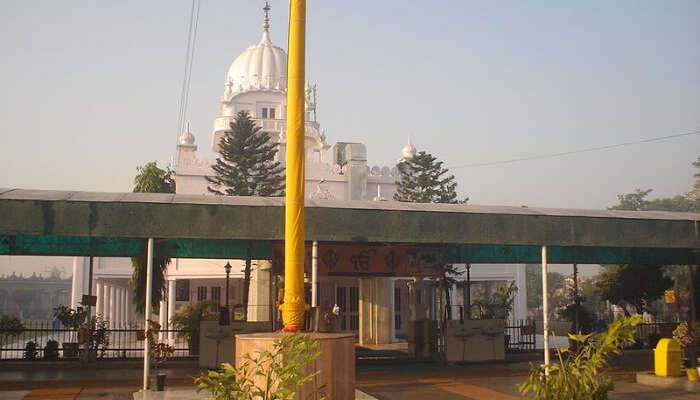 Located in the village of Alamgir, Gurudwara Shri Manji Sahib or Alamgir Sahib is another historic and important place of worship for the Sikhs. Guru Gobind Singh, the 10th guru of the Sikhs, rested here for a while and so the place was built. It is also said that while staying here the Guru shot an arrow in the ground from where a spring of water emerged, known as Tirsar. Guru Gobind Singh was also presented a horse by a devotee while he stayed here.
Location: Alamgir, Ludhiana, Punjab, India
11. Deer Park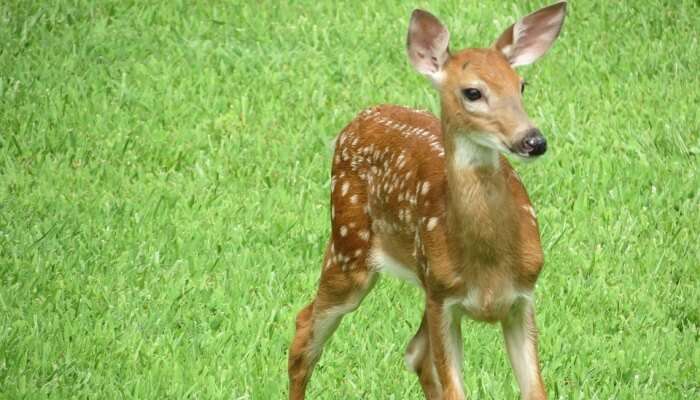 This is one of the best places to visit in Ludhiana for couples as well as family. This place is considered to be the ideal spot for picnicking. You'll get to witness deers and will even get a chance to spot various species of parrots. This is one of the places in the city where you can be at peace and unwind yourself. This is also a great place for the elderlies.
Location: Neelon Bhaunpur Rd, Bohapur, Punjab 141113
12. Phillaur Fort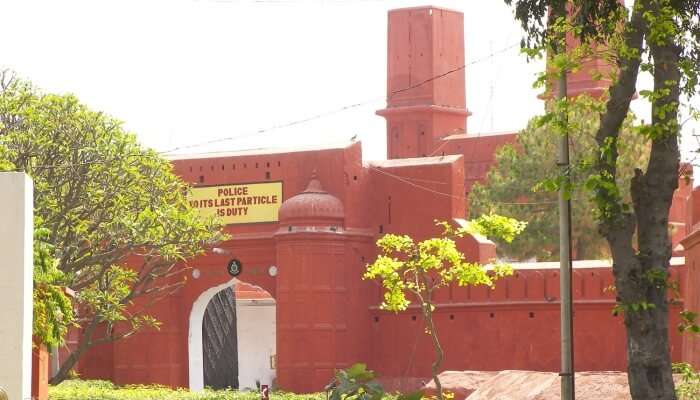 If you have a thing for history and want to explore the history and culture of the city of Ludhiana, then head to this fort to satiate your curiosity. This is one of the most-visited historical sites in the city and based in the town of Phillaur. Interestingly, this fort has been constructed by an engineer from Italy and the man behind its designing was Dewan Mokham Chand. However, now the place is being used as a training centre for the Police Department of Ludhiana.
Location: Punjab Police Academy Campus, Phillaur, Punjab 144410
13. Silver Arc Mall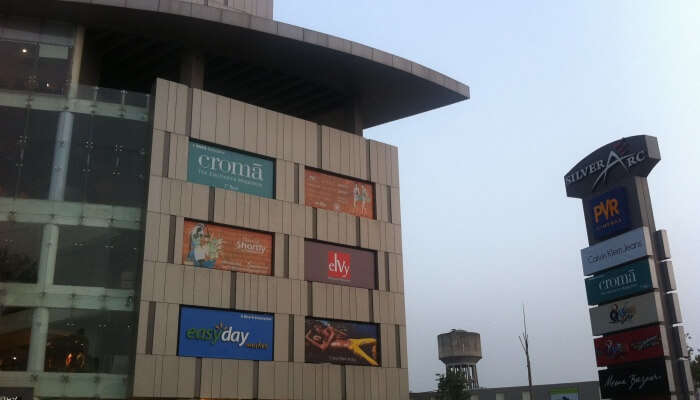 This place is loved by the shopaholics and is considered to be one of the finest when it comes to food. If you're looking for places to visit in Ludhiana, Punjab that will cater to your shopaholism as well as satiate your cravings for scrumptious food, then Silver Arc Mall is just the right place. You might as well want to enjoy watching latest movies here in the advanced PVR theatres.
Location: Ferozpur Road, Near Aarti Chowk, Ludhiana, Punjab 141001
14. Bilwanwali Masjid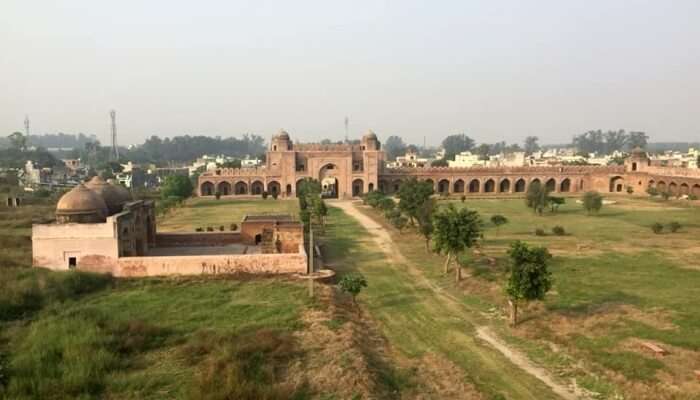 This is a well-known mosque of Kamal-ud-din Khan and is popular by the name Bilwanwali Masjid or Sarai Doraha. The significance of this mosque is intact since the time when Jahangir was the Emperor. You'll find various rooms as well as verandahs all around in this mosque. There are two storeys in this mosque that feature mesmerising interior decoration. This mosque is definitely counted amongst the good places to visit in Ludhiana.
Location: Main Highway, Bhir, Ludhiana – 141001
15. Punjab Rural Heritage Museum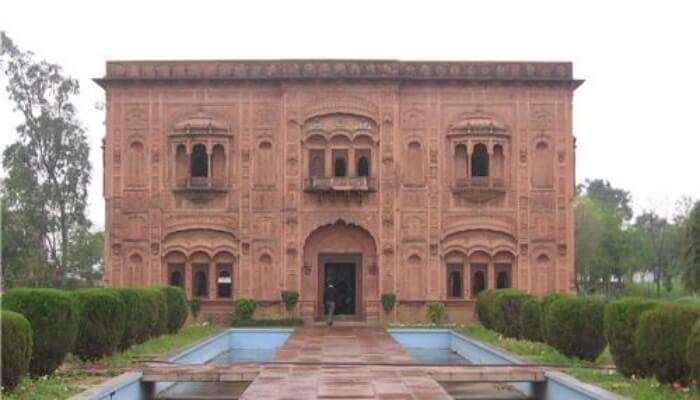 If you want to learn about the vast heritage of the Indian state of Punjab, then make sure you visit this museum. Here, you will get enlightened about the past cultural as well as rural setting of this state. This is one of the best places in the city of Ludhiana that you can visit with your family, especially when you're traveling with children to make their visit a great learning experience.
Location: Punjab Agricultural University, Ludhiana, Punjab 141004
Timings: 9:00 am to 5:00 pm
Further Read: These 9 Resorts In Amritsar Will Make Your Punjab Trip Worthwhile
The city of Ludhiana is one of the most historic cities in India. Cities like Ludhiana show a perfect bond between traditional and modern India. On one side the city depicts the culture and history of the Sikh religion and on the other side the modern development of today's India. Both these together make Ludhiana a must visit the city whenever you plan to travel to the state of Punjab. So hurry up and plan a trip to Punjab on your next vacation.
People Also Read
Places To Visit In Jaipur Places To Visit In Chandigarh Places To Visit in Amritsar
Comments
comments