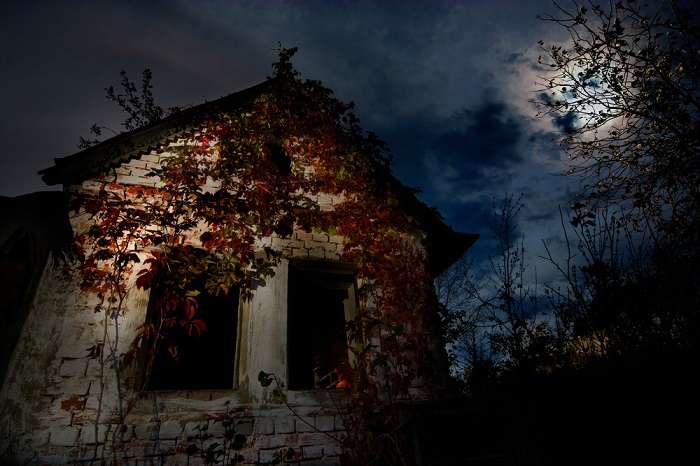 Cape Town, once to be known as the "Cape of storms" is the oldest city in South Africa. This city is very famous for its harbour. Tourists generally visit landmarks such as Table Mountain and Cape Point.
Cape Town is said to be one of the most haunted places in the world. People go there for a thrilling, yet rejuvenating time. These are some of the places that'll send chills down your spine. So, get ready to have a scary experience while reading about these places that might take off your sleep tonight.
7 Most Haunted Places In Cape Town
Challenge your guts and pay a visit to these scary places. We bet that these places will definitely challenge your soul. Here are the top 10 places where paranormal activities are very frequent.
1. Ghost House Of Rondebosch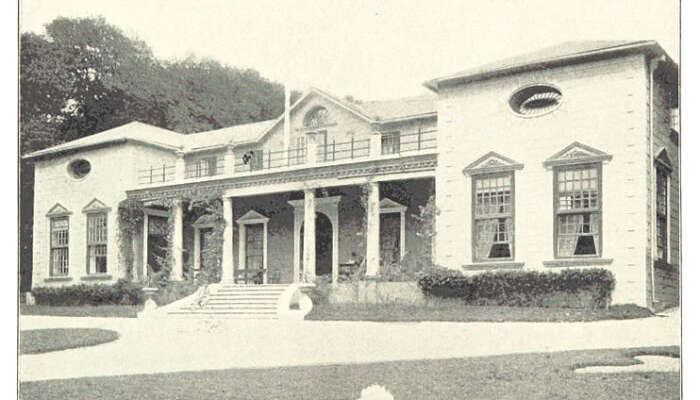 Ghost House of Rondebosch is also called as "Jac Loopuyt House". There have been so many strange incidents in this place that it has been nicknamed "The Spook House" by the people. It is believed that this three storeyed building has some dark and mysterious energy. A cult group used to reside in this apartment in the 1970s and apparently performed some odd ghostly activities. Since then, the place is one of the most sinister buildings.
People who are brave enough to challenge their guts have told breathtaking stories of an old man wandering through the rooms of the house. The visitors have also told that there are sounds of closing and opening of the doors in the building, especially in the early dark hours of the day.
Location: 99 Milner Road (Milner Rd. & De La Quiillerie), Cape Town
Must Read: 10 Hidden Cape Town Beaches Every Adventure Junkie Must Visit To Dive, Surf, And Relax!
---
Looking To Book An International Holiday?
Book memorable holidays on TravelTriangle with 650+ verified travel agents for 65+ domestic and international destinations.
---
2. Table Mountain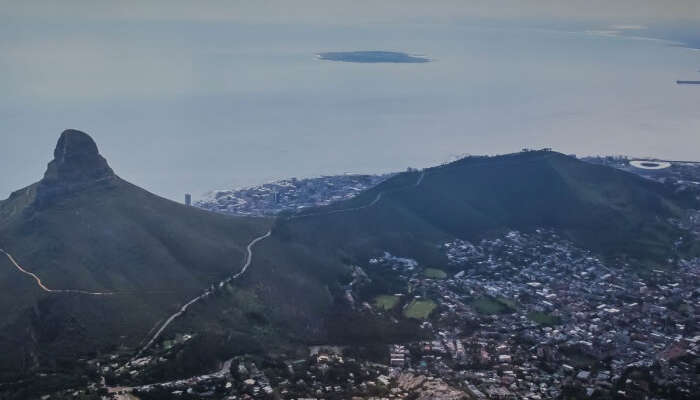 No matter how brave hearted you are, you would surely get the scariest experience of your life here. It is believed that the governor of Cape Town had an enemy among one of the citizens of this town. In order to take revenge, he gifted the son of the governor a beautiful flute. Unbeknownst of the fact that it was used by a leprosy earlier, the boy enjoyed playing it. After playing it for a few days, he became so ill that he was forced for expulsion at a hut in the table mountain. He played his flute there until he died.
The local people of the areas say that the mournful tunes of flute are still heard in the dark, lonely forest.
Location: Tafelberg Road, Cape Town
Suggested Read: 10 Best Villas In Cape Town That Offer Utmost Luxury Right In The Lap Of Nature!
3. Castle Of Good Hope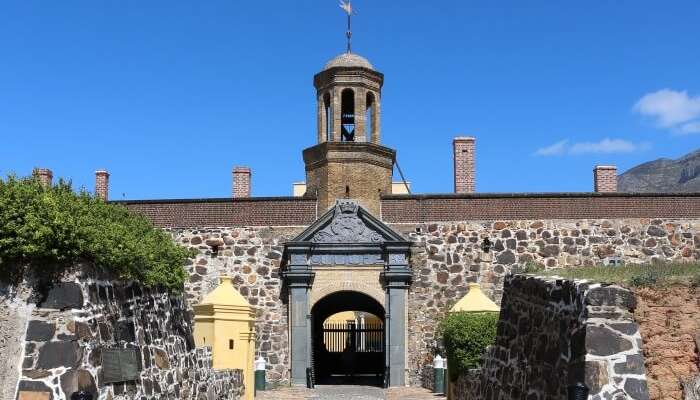 Apparently, one of the most haunted sites of South Africa is the Cape of Good Hope.
Castle of Good Hope, built in 1667 is the oldest building in South Africa. This building is said to have witnessed a number of scary incidents. Two people are heard arguing near the guard's room, but after further research, it was found that it was a shapeless man. Another shivering insight of the same building is of a bell ringing in the bell tower on its own. What's more astonishing is the fact that the turret was barricaded years ago.
Even after working in this building for a long time now, the soldiers are still scared of the unrested souls wandering in the area; so much so that they prefer to roam in the outside boundary of the building to guard the place.
Location: Darling St & Buitenkant St, Cape Town
Suggested Read: 10 Vibrant Restaurants In Cape Town For The Real Foodie In You
4. Rust En Vreugd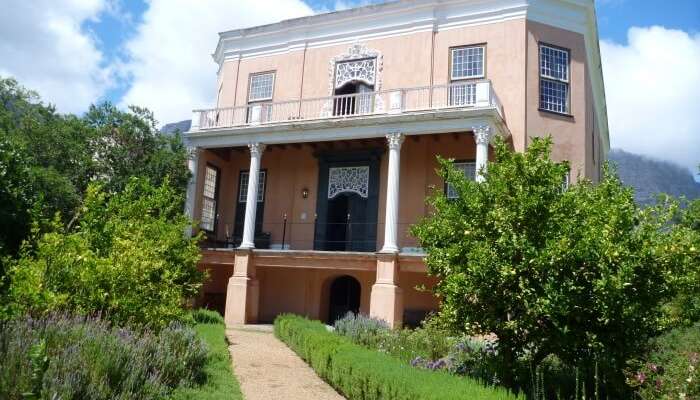 Rust en Vreugd is one of the most haunted places in Cape Town. There have been rumours that this building used to be a residence of a corrupt official, from the times of East India Company. Many of the incidents witnessed here are at another level of creepiness. People have noticed a sight of floating woman between the rooms at the lower part of the house. Not only this, but there are visitors telling stories of an apparition woman, peeking out from the windows. Some people even reported that they felt a tap on the shoulder, but on turning around, there was no one behind.
The list doesn't just end here, there are many other places Haunted in Cape Town which are sure to get you a notch of adrenaline rush.
Location: 78 Buitenkant St, Cape Town City Centre, Cape Town,
Suggested Read: 10 Places To Go For Scuba Diving In Cape Town & Explore The Magnificent Underwater World!
5. Greenpoint Lighthouse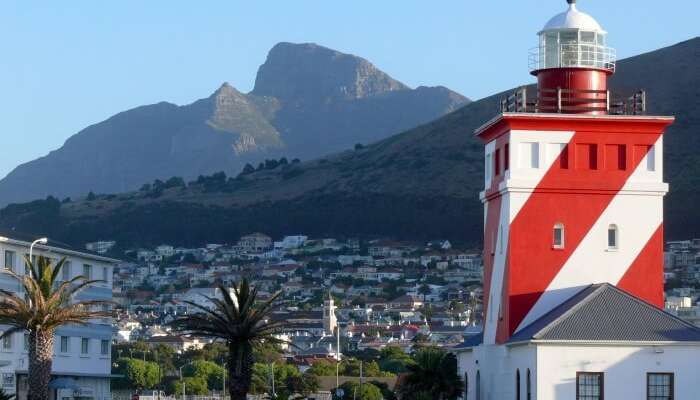 To explore one of the eerie sides of South Africa, Greenpoint Lighthouse is the perfect place.This red and white striped building was built in 1824. Many people believe that this area is inhabited by 'one-legged spiritual character called "Daddy West". What's even more peculiar is that there was actually a lighthouse keeper by the same name.
Even the current lady guarding this place doesn't come to this place after dark. There are also some strange paranormal video recordings of this haunted place, which will make you challenge your darkest fears.
Location: 100 Beach Rd, Mouille Point, Cape Town,
Suggested Read: Hostels In Cape Town: 7 Budget Places To Crash At When In SA
6. Groot Constantia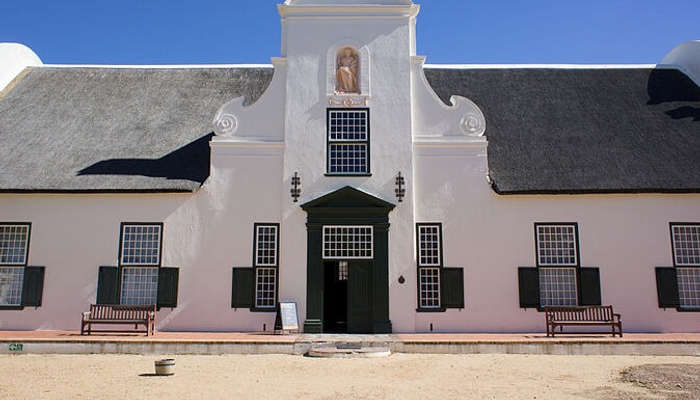 Groot Constantia is the oldest wine estate in South Africa. Although having a picturesque background, there are many reports of horror stories here. One of the oldest settlers of the town, Simon van der Stel, was so much attached to this beautiful place, that people say he is still seen strolling around this place. Not only this, but apparently people have also seen him diving into the swimming pool.
Location: Groot Constantia Rd, Constantia, Cape Town
Suggested Read: 10 Romantic Cafes In Cape Town That Every Couple Must Visit
7. Tokai Manor House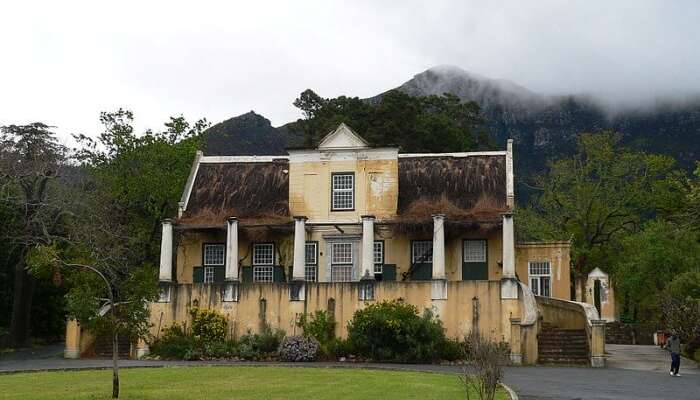 Tokai Manor House was built in 1795. It is a National Museum, situated in Tokai Forest. This place holds to one of the most spookiest ghost tales in the town. When a family lived here in the 1990's, they organized a New Year's Eve party. The owner of the house, Frederick Eksteen was challenged to ride the horse in the living room area of the house. He accepted the challenge bravely and was cheered up by everybody's appreciation. Apparently, the Horse got spooked due to the music and the wild noises, due to which it collapsed down the veranda. Unfortunately, both the Horse and the young man couldn't survive in this strange event.
The people who visited the house report that there are strange noises of drunken laughter, echoing in the manor. In the odd hours of the day, there have even been unrealistic images of a man riding on horseback galloping around the residence. These reports have especially been true during the time of New Year, so plan your New Year in Cape Town, to experience a shivering nerve that will scare you out of your own wits.
Location: Porter Reform Estate, Cape Town
Further Read: Everything You Ought To Know About Cape Town's Victoria And Alfred Waterfront
Want to experience these true ghost stories for real? Plan a trip to Cape Town and get completely notched in these mysterious places of Cape Town. We are sure it will scare the daylights out of you, once you explore these places. Challenge your friends who would dare to go along with you in this amazing experience.
People Also Read
Haunted Places In Australia Haunted Places In Turkey Haunted Places In Kerala
---
Looking To Book A Holiday Package?
Book memorable holidays on TravelTriangle with 650+ verified travel agents for 65+ domestic and international destinations.
---
Comments
comments