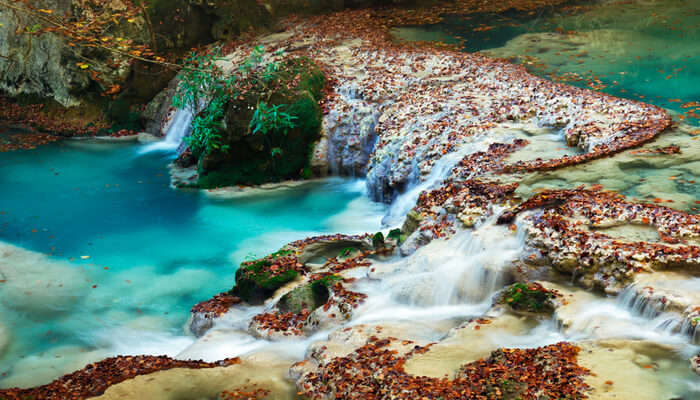 The bustling streets of Malaysia during festivals like Ramadan and Diwali are not only filled with the locals but also many visitors from India. The festival season is touted as the best time for families to visit the country. There are a countless number of things to do and places to visit in Malaysia with family members. Usually, people visit the country with their family for spiritual reasons or for a memorable vacation. Tourists can visit Malaysia at any time of the year because of its stable temperature that usually goes up to only 32 degrees Celsius. The country lets its visitors enjoy at any time of the year with numerous invigorating activities and exotic places to visit that should definitely be a part of your bucket list.
Malaysia is completely family friendly with knowledge-based museums teaching kids about Asian heritage and culture, vibrant festivals that are celebrated by everyone regardless of their religion and island exploration tours. The country showcases a combination of Asian culture and traditions from Chinese, Indian and Malays. It is important for children to understand how so many people from different backgrounds come together and live harmoniously as a society. A family trip to Malaysia would also bring about a lot of fun by sightseeing, taking part in watersports and visiting islands.
Malaysia is also a country that is bursting with delectable food that is affordable and again, offered with regard to the diversity of the country. Tourists can choose from Chinese, Thai, Maly and Indian food or can try out a different lip-smacking cuisine and go along with the one they find the most scrumptious. So, check out these amazing places to visit in Malaysia that will let tourists with family members experience the cultural and modern aspects of the country.
4 Places To Visit In Malaysia With Family
Malaysia's affordable pricing policy attracts the most tourists during the festival seasons and one of these groups include tourists with family members. So, check out the best 4 places to visit in Malaysia with family members. These places include activities like scuba diving, snorkelling, fishing, and sightseeing. A trip to the island-bound country will prove to be thrilling and enjoyable.
1. Cantaloupe At Troika Sky Dining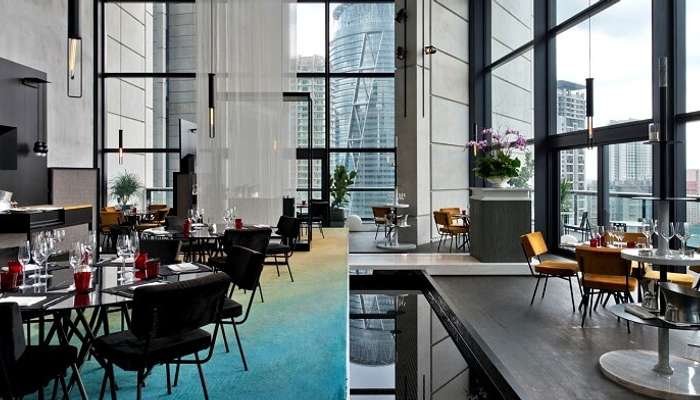 Offering panoramic views of Kuala Lumpurs skyline and scintillating views of the Petronas Twin Towers, dining at Cantaloupe at Troika Sky Dining is not something you cant afford to miss. Encompassing of world-class services, the perfect ambience, and of course the toothsome cuisines, Cantaloupe indeed is one of the best romantic restaurants in Kuala Lumpur.
Read More: Best Romantic Restaurants In Kuala Lumpur
2. Tenggol Island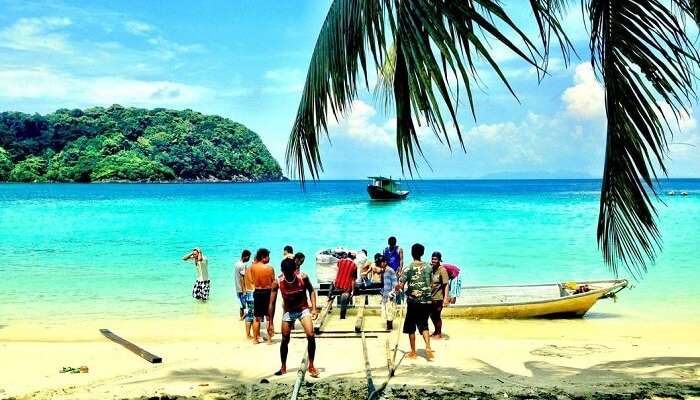 Another splendid peninsular Malaysia dive site, Tenggol island is recommended mainly for experienced divers as the currents are quite strong. With some fantastic resorts and untouched corals to explore, this beautiful island just a 45-minute speedboat ride away is considered amongst the best places for scuba diving in Malaysia. Get ready to explore vibrant marine life at more than 20 spectacular dive spots with unforgettable underwater landscapes.
Read More: 10 Best Places For Diving In Malaysia
3. The Swallow Reef Resort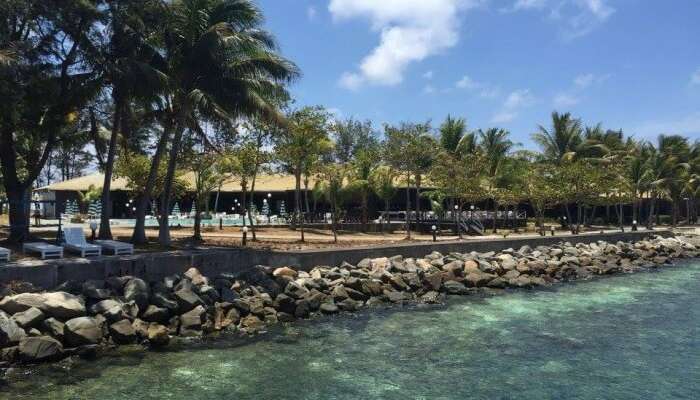 A little gem within the deep blue sea, fondly known as The Jewels of the Borneo Banks offers undisturbed diving adventure in safe water on Swallow Reef resort. Layang-Layang Resort (Swallow Reef Resort) is a 3-star private Island Resort which is designed perfectly and built along with the concept of the traditional longhouse on this coral-blessed island. With only the Swallow Reef Hotel on the island, Layang Layang resort offers an extraordinary local stay experience enveloped in new generation comforts and convenience. There are 86 new traditionally renovated rooms reflecting the beautiful style of Borneo tribes. All the accommodations like refrigerators, telephones, private hot showers and TVs with air-conditioned rooms make the stay more convenient. Fax and international telephone services are also available. There are many areas to socialize and relax on the resort with an enormous restaurant serving traditional Asian and Continental fare as well as a bar, reading corner and conference room. The resort can host up to 200 people for seminars, banquets, meetings, conferences and group functions.
Read More: Facilities At Swallow Reef Malaysia
4. National Museum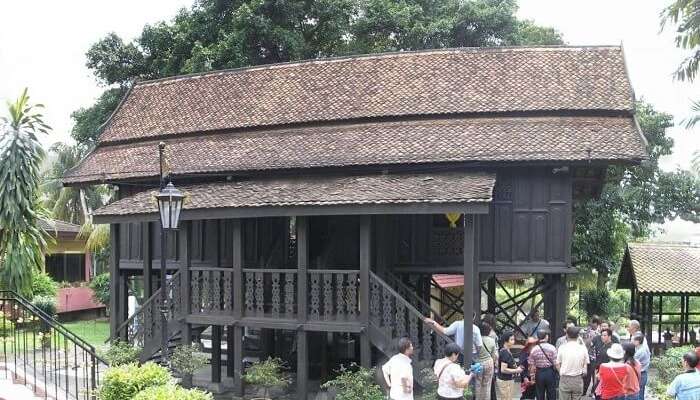 Often confused with the textile museum, the National Museum, is yet another must-visit museum in Malaysia. It offers a good primer on the country's history right from its prehistoric times to the present day. Malaysia's history, as well as geological features and geography, are all tackled in one gallery that also features a beautiful and realistic replica of the 11,000-year-old Perak man. The museum also houses one wing of modern history which is rather interesting and informative. This wing has recreations of royal beds, temple walls, and even ceremonial garb dating to several hundred years.
Read More: 7 Best Museums In Malaysia
So, these are the best places to visit in Malaysia with family. However, tourists can roam around the streets during festival seasons, go and explore the towering mountains, take a walk along the shores of the sandy beaches or take a picture in front of the twin Petronas Towers. So what are you waiting for? Gather your family members around and surprise them by planning an escapade to Malaysia where they will get to experience the beautiful diversification of Asian culture and have a gala time at the beaches, museums, and dining areas.
Comments
comments