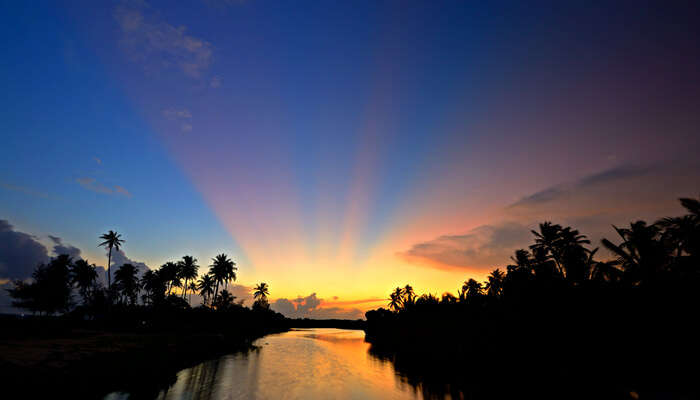 'Punsada paaya Moratuwa dillenna' the famous theme song that is capable to teleport locals and travelers amidst the Dutch architecture and vast water bodies describes the town of Moratuwa the best. Famous for its places of worship, musicians, and notable cricket players, Moratuwa looks nothing less than heaven on earth when rain pours down. With some of the most impeccable places to visit in Moratuwa in monsoon, this destination offers a great spot to escape the summer heat and simply enjoy the droplets of water with a hot cuppa. The monsoons in Moratuwa brings out the colors of already lush greenery, making the town seem like a natural paradise that takes away the breath of the travelers and locals alike. Take a look at this list of some of the best places that one can visit when traveling to Mortuwa in monsoon.
Weather In Mortuwa In Monsoon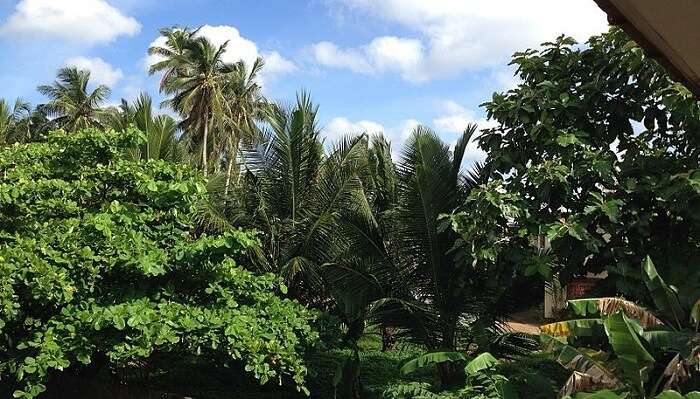 Although Sri Lanka is an all-year destination with welcoming weather prevailing throughout, Mortuwa oozes of charming and refreshing vibes when the weather of monsoon sets in. Sitting in the western region of Sri Lanka, Mortuwa experiences the tropical monsoon climate. The monsoons in Mortuwa commences in the month of October and continues till January. These monsoons are considered as the second monsoon of Sri Lanka while the first one takes place in the southern region during the months from May to September. The temperature during these months hover around 25 degrees Celsius to 30 degrees Celsius. It is strongly recommended that one packs along all the winter essentials along, to avoid any kind of hindrations or hassles in touring around the town.
Top 5 Places To Visit In Mortuwa In Monsoon
One of the most famous suburbs sitting in the capital city, Colombo, Mortuwa is home to some of the most renowned cricket players, musicians, universities, religious places, and much more. Mortuwa is home to a mix of cultures that makes it one of the most fascinating destinations. Go through this list of some of the top places that one can visit in Mortuwa in monsoon.
1. Richmond Castle

Located near Kalutara, this tumble ring old castle is an extraordinary poise and honour. It's beautiful to watch and surreal to feel. With its surroundings being just as breathtaking, it's hard not to wait here forever.
Made so grand from the contributions and countless efforts of the locals, it's a place of extreme historical significance, one that should never be overlooked. Great examples of Ceylon history are portrayed artistically and correctly presented to relive great tales and stories.
Let's just hope the glory of this place is preserved. (Also, while you're there, make sure you take amazing pictures!)
Location: Riverside road, Kalutara 12000, Sri Lank
Read More: These 12 Places To Visit In Beruwala Will Make Your Trip To Sri Lanka In 2022 Memorable
---
Sri Lanka Holiday Packages On TravelTriangle
Book your Sri Lanka trip from TravelTriangle: Inclusive of Hotels, Sightseeing, Transfers, & Meals. Best Prices Guaranteed. Get Customizable Package & Free Guidance From Destination Experts. Book Now!
---
2. Viharamahadevi Park

A vacation to Sri Lanka with friends and family is incomplete without a trip to the Viharamahadevi Park. Adorned with beautiful lotus ponds, majestic trees, paved walkways, and a stunning fountain, this makes up for a perfect place for a fun time with loved ones. Particularly a fun place for kids, children can take delight in the jolly train rain, watch the animals in the mini zoo or gawk at the variety of fishes in the aquarium. The park is conveniently located opposite to the renowned colonial Town Hall in Colombo and is easy to reach. It also hosts golden statues of the Buddha, Queen Victoria, and Queen Viharamahadevi, showcasing the majestic heritage and culture.
Location: Colombo 07, Sri Lanka
Read More: 5 Amazing Places To Visit In Kalmunai For 2 Days On Your Sri Lanka Getaway!
3. Colombo Fort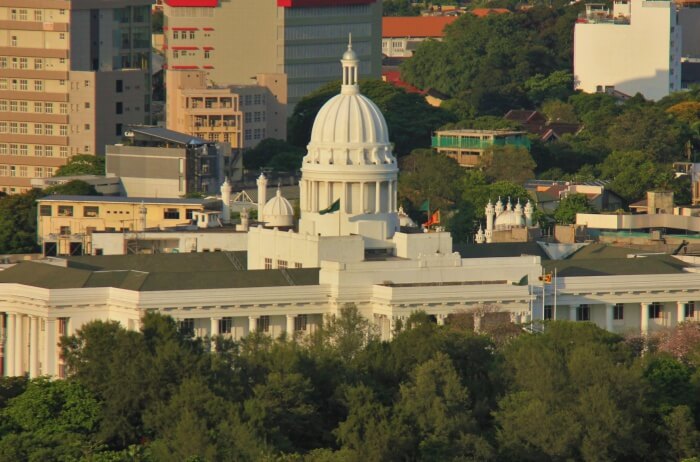 The Colombo Fort is basically the central business district of Colombo in Sri Lanka that boasts of some stunning British style structures and new neighbourhoods. As history goes, Colombo Fort once served as the city's main fort and also a walled city with administrative and military buildings, cinnamon storehouses and gardens, mills, residential buildings and more. The street is bustling with noisy vendors selling traditional items and witnesses a lot of tourist interest owing to its history and vicinity to the beautiful ocean. Some unique time-worn cafés and restaurants here offer delicious local delicacies and will transfer you to the Dutch era.
Read More: 12 Places To Visit In Katunayake In 2022 That Will Show You The Essence Of Sri Lanka
4. Bally's Casino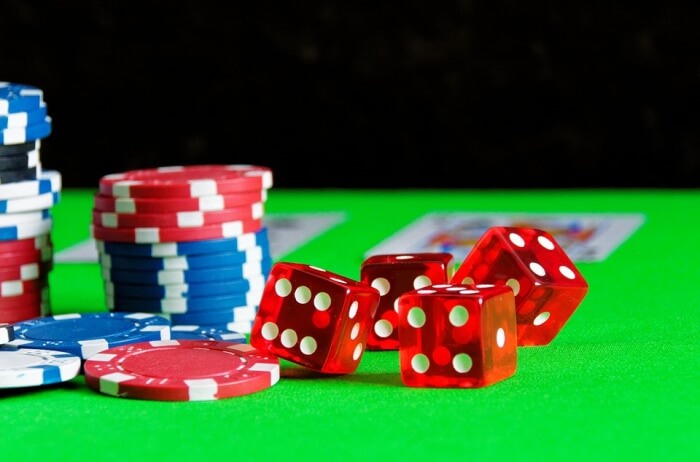 Witness the aura of this uber-chic casino and enjoy some fun time. Bally's Casino is not only known to be one of the biggest casinos in the world but is also admired for its superb hospitality. You can engage in a variety of games starting from poker, blackjack to roulettes along with live performances and foot tapping music. Enjoy to your heart's content in an upscale environment with fun games. The casino is especially known for its unique drinks and delicacies which are a must try.
Location: 34 McCallum Rd, Colombo 01000, Sri Lanka
Read More: 10 Beautiful Places To Visit In Anuradhapura That You Should Have Already Explored!
5. Mermaid Hotel Restaurant

The Restaurant at Mermaid Hotel uses only fresh and seasonal ingredients to prepare the dishes that thus capture the authenticity and taste of Sri Lankan food. Apart from its food, its staff believes in creating a warm, friendly and welcoming environment by offering the best in the class services.
Location: Mahawaskaduwa Mermaid Hotel, Kalutara 12000 Sri Lanka
Read More: 10 Restaurants In Kalutara That Offer Great Food And A Pleasing Ambiance
Monsoon is magical. But the tropical monsoon is what steals the show. Making the land look like a living museum of natural marvels. With so many places to visit in Mortuwa in monsoon, this destination is nothing less than what people might call wholesome. From religious places and forts to parks and castles, there are some of the most interesting places to witness in this town. Plan your vacation to Sri Lanka and get ready to fall in love with monsoon.
---
Looking To Book An International Holiday?
Book memorable holidays on TravelTriangle with 650+ verified travel agents for 65+ domestic and international destinations.
---