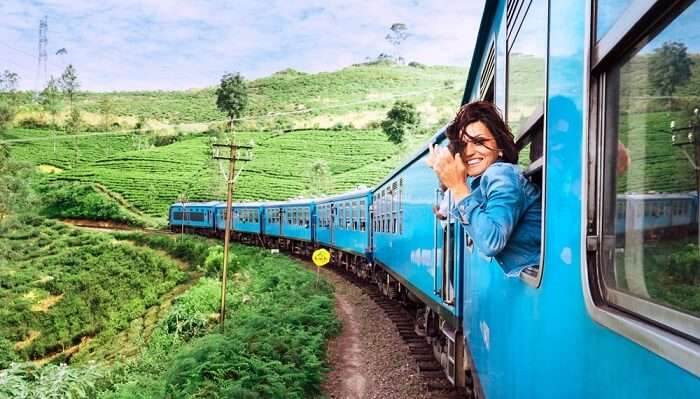 Kalmunai, in the Ampara District, is the largest city in the Eastern Province of Sri Lanka. Imagine green verdant against the blue backdrop of the sky, you are looking at Kalmunai. Isn't it amazing and shocking at the same time? The name of this city doesn't ring a bell? Well, there are several such places on the globe that are not heard of often but are some of the most beautiful and tranquil places to explore. The charm of these places proves the top tourist destinations in the world to be over-rated. On your next getaway, you must explore the top places to visit in Kalmunai for 2 days at least. The serenity of this place will make you realize that you have been living under a rock all this while.
But before jumping right into the names of these places, let us dig a little in the history of Kalmunai and know what kind of city it has been. In the 17th century, Portuguese expelled the Muslim population from Colombo and they found refuge in Kandy with the king. The king resettled the population in his Royal Farm which is now known as Kalmunai, making it a Muslim-dominated area. Kalmunai is now home to diverse cultural people including Sri Lankan Muslims, Sinhalese, Sri Lankan Tamils, and Burghers. With all this information, let us jump to the places that you can explore in Kalmunai.
5 Best Places To Visit In Kalmunai For 2 Days
Here is a list of the best places to visit in Kalmunai that you must explore on your next Sri Lankan excursion. Make a note of these places and get ready with your bags to head to these places.
1. Batticaloa Fort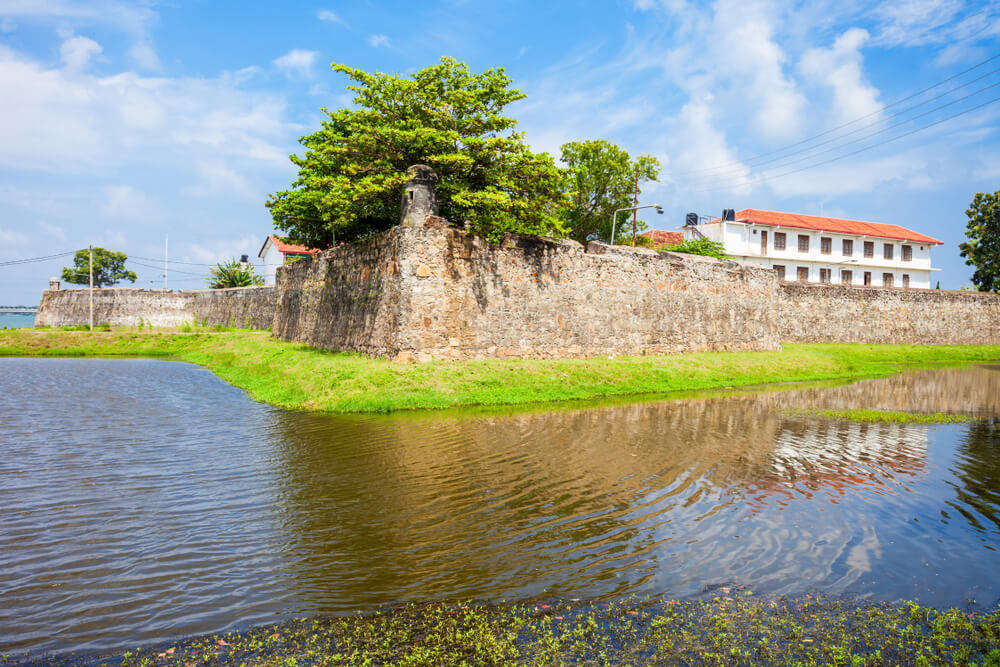 Batticaloa fort also known as Dutch Fort is situated in the midst of wonderful greenery and tidal ponds, having numerous stories and contentment attached with it. It was initially constructed by the Portuguese in 1628. Its impressive thick walls that hold much excellence and aesthetic esteem will most likely make you gaze with amazement. Inside the fort, an all-encompassing scenic perspective of the quiet tidal pond making the place more beautiful awaits the visitors.
Location: Fort Rd, Batticaloa, Sri Lanka
10 Places To Visit In Batticaloa For A True Sri Lankan Experience
2. Kallady Bridge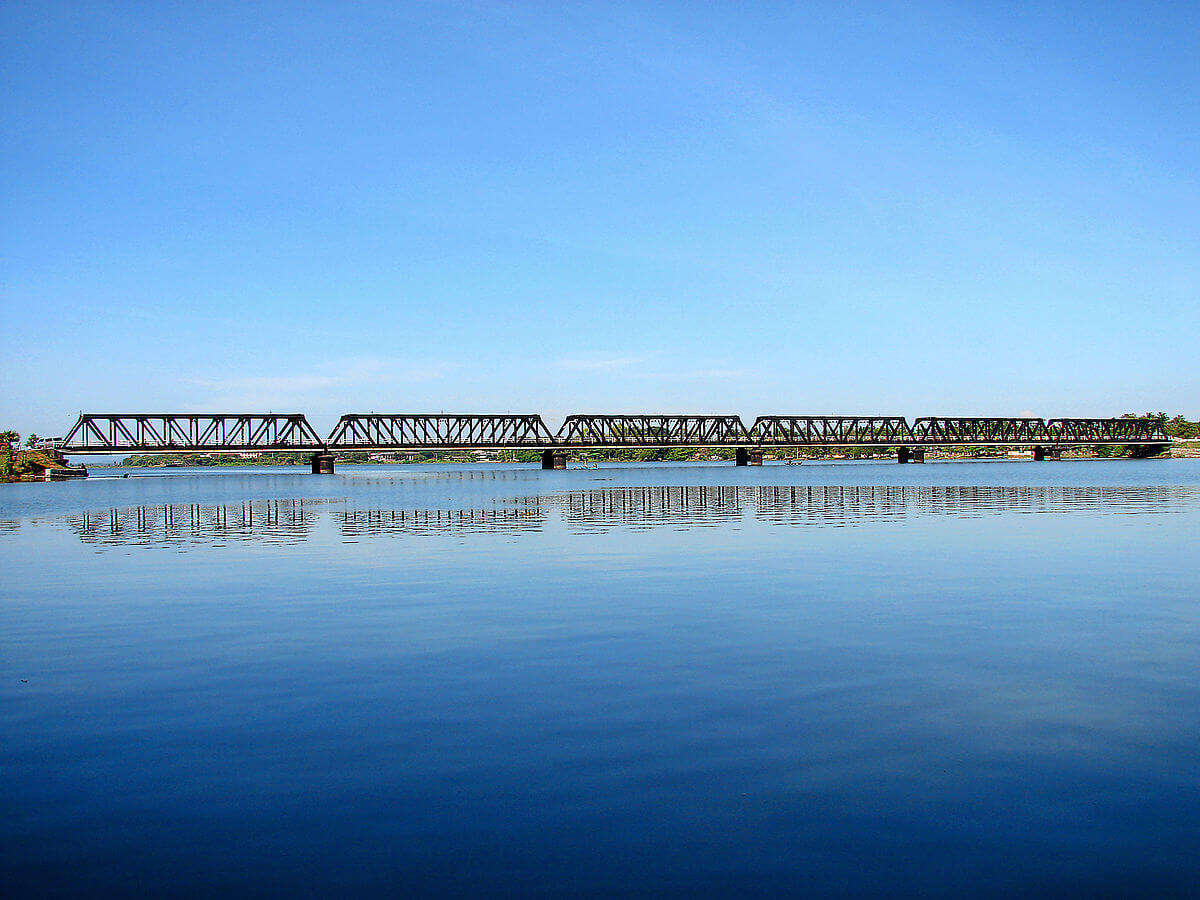 Batticaloa lagoon is popular for its `Singing Fish'. Amid the time of April to September, a clear but faint melodic sound like plucked guitar ascends from the lagoon waters along the Kallady Bridge. The ambiguous music is ascribed to a noise exuded from some type of marine life discovered in the lagoon. People plunge the end of an oar into the water and hold the opposite end to their ear to tune in to the music clearly.
Location: Kallady Bridge, Batticaloa, Sri Lanka
10 Divine Sri Lanka Churches To Visit On A Vacation In 2022!
3. Batticaloa Lighthouse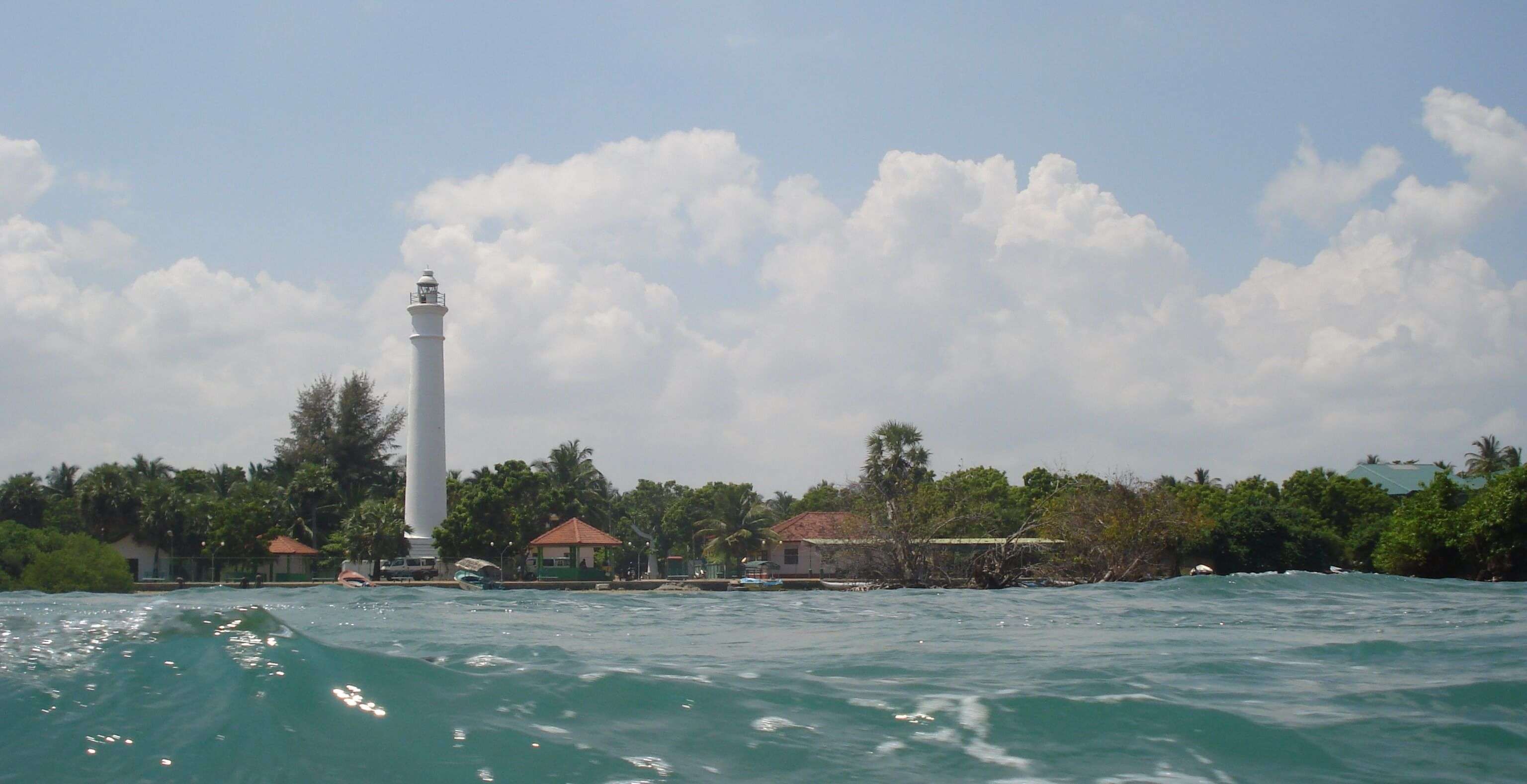 This historic lighthouse isn't open, yet you can see it as it puts up as one of the extraordinary places to visit in Kalmunai to capture some beautiful pictures. You can take a boat trip around the inlet to have an incredible perspective of this lighthouse. So, make sure that you visit this place and capture your own photographs.
Location: Batticaloa, Sri Lanka
Sri Lanka On A Budget: A Handy Guide To Explore More In Less Money
4. Sun Shine Cafe

Sun Shine has quite a reputation, and it is easy to see why. This modern, clean and welcoming place covers all bases with an amazing display of biryanis, curries (try the mutton) and pilau rice, as well as burgers, cakes and snacks (samosas for Rs 25), juices and lassis. The bakery sells good cupcakes. The cafe is located on 136 Trinco Road in New Town.
Location: 136 Trinco Rd, Batticaloa 30000, Sri Lanka
Timings: 10am – 10pm
Meal Prices: Rs. 180 – 400
Batticaloa Restaurants: 6 Best Places To Satisfy Your Gastronomic Urge
5. Sacred Heart Of Jesus Church

Image Source
Whether religious or not, you must include Sacred Heart Of Jesus Church in the list of places to visit in Kalmunai for 2 days. The church is said to be older than 100 years and a prime place for Catholics. Make sure that you visit this place, light candles, and take blessings. Whether planning to travel with friends, family or alone, make sure that you cover this place in Kalmunai.
Location: Main Steert, Kalmunai, 32300, Sri Lanka
Timings: 9 am – 5 pm (Mon-Fri), 5:30 am – 6:30 pm (Sat-Sun)
7 Best Yoga Retreats In Sri Lanka To Soothe Your Soul To Absolute Bliss
Make sure that you reserve at least 2 days for exploring Kalmunai as the place is worth it. You can plan your holiday with friends, family or can even go alone. To have the best time in Sri Lanka, explore all these places to visit in Kalmunai for 2 days. Wait no more and plan your Sri Lankan holiday with TravelTriangle to get a personalized itinerary, that too, according to your budget. Prepare your camera to capture some amazing landscapes and do not forget to buy some souvenirs for your loved ones.
---
Looking To Book An International Honeymoon?
Book memorable honeymoon on TravelTriangle with 650+ verified travel agents for 65+ domestic and international destinations.
---