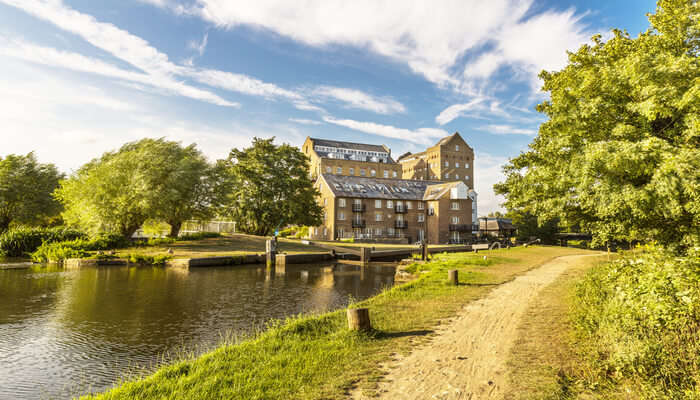 Surrey is a country that lies in South East England and boasts of a wide range of tourist attractions. This wonderful destination has a lot to offer for its tourists. No matter what age you are at, you will surely find something or the other toe enjoy an unforgettable vacation in Surrey. There are a myriad of tourist Places To Visit In Surrey, UK such as The Savill Garden, Brooklands Museum, The North Downs, Box Hill, North Downs, Greensand Ridge, and Bushy Park, that offer travelers a lovely time. Moreover, the best thing about Surrey is that it is home to large protected green spaces. All in all, while visiting this destination, you are sure to take numerous memories with you.
10 Top Places To Visit In Surrey
There are plenty of places to visit in Surrey and you can expect an unforgettable vacation here. So, here we are listing some of the top attractions where you should definitely visit.
The Savil Garden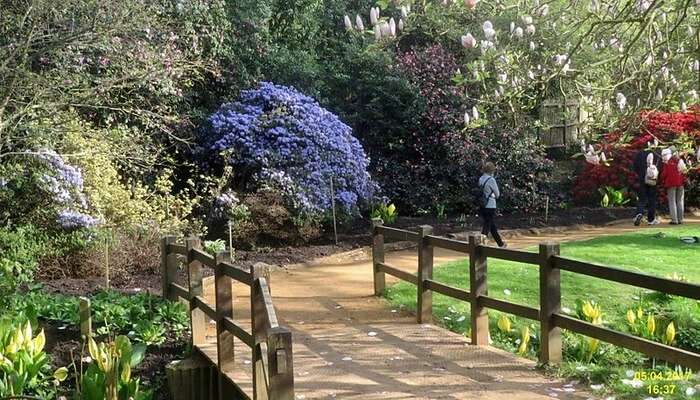 It is a part of Windsor Great Park, England existing since the 1930s. This place is maintained by Crown estate and also charge an entry fee. The major attractions of this garden is the New Zealand garden, The queen Elizabeth temperate house, and trees planted by members of the Royal family.
Timing and duration: 1 March to 31 October, 9.30 am to 6 pm
1 November to 28 February, 9.30 am to 4.30 pm
Closed on Christmas Eve
Entry fee: For Adults- 6 pounds
For Children (5-15 years)- 2 pounds
Child (0-4 years)- Entry free
Group of adults (10 minimum): 4 pounds per person
Must Read: Exciting Day Trips From Vancouver That Will Make Your Vacation A Memorable Affair
Brooklands Museum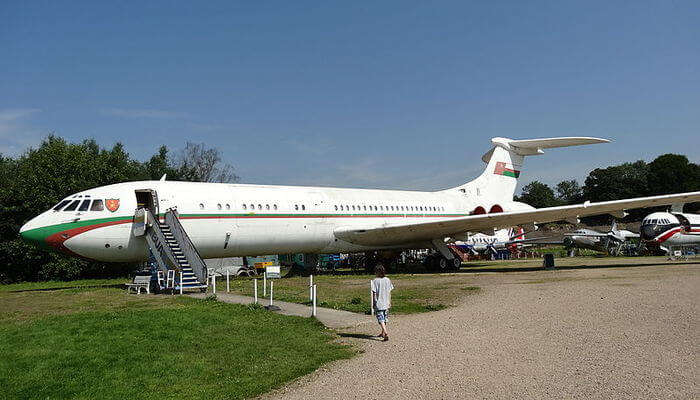 It is a motoring and aviation museum which also has former Brooklands museum motoring race track located in Weybridge, Surrey. It is also one of the most famous places to visit in Surrey. The aim of this museum is to conserve, protect and interpret the unique and iconic heritage of the Brooklands site.
Location: Weybridge, Surrey
Timings: 10 am to 4 pm
Entry fee: Adult- 16 pounds
Senior(60+) or Student- 15 pounds
Children(5-16 yrs)- 9 pounds
Children below 5- Free
Suggested Read: 7 Major Airports In Vancouver Ensuring The Safest Travel To Visitors
Surrey Hill Area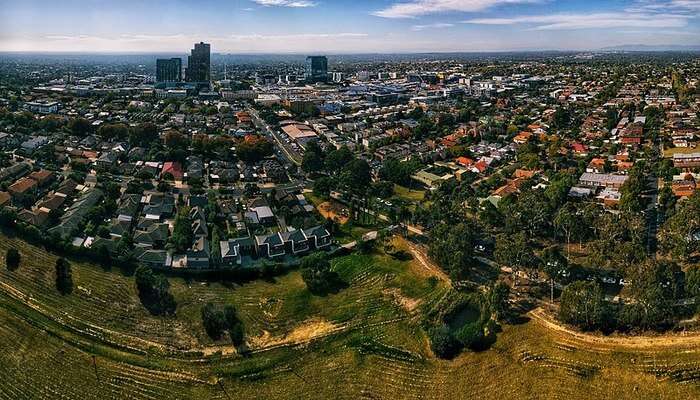 Surrey hills is a huge area offering outstanding natural beauty which covers one quarter of the country. It is designated for conservation due to its significant landscape. The highest point of these hills is known are Leith hill near Coldharbour. It is home to many rare species of plants and insects. This is one of the best places to visit in Surrey, UK in winter.
Location: Box hill Trail, Tadworth KT20 7LB, Surrey, UK.
Entry fee: There is no entry fee to visit the hill. It is open for all.
Timing: It is open for 24 hours.
Suggested Read: Cricket Stadiums In England: 10 Architectural Masterpieces To Visit In 2022
The North Downs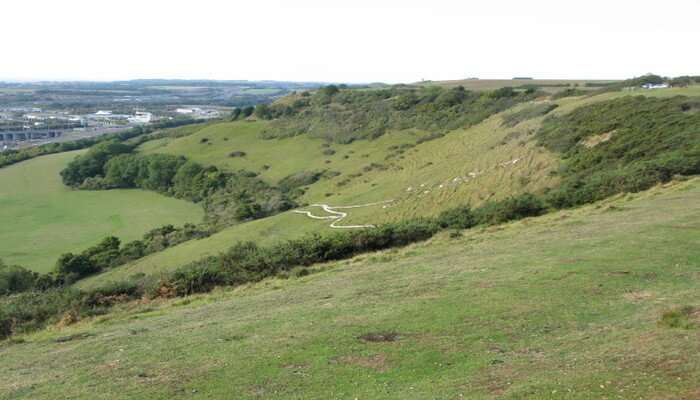 Image Source
The North Downs are a very unique form of hills which are a ridge of Chalk hills and has a long stretch from Surrey to Kent. It is also the highest point in London. It is also covered in Area of Outstanding beauty. The most distinctive habitat that is supported is the Chalk grassland which makes it a good tourist place to visit in Surrey, UK.
Location: Surrey
Timings: It is open 24 hours.
Entry fee: No fee is charged here. It is open to all.
Suggested Read: Celebrate Your Honeymoon In London Like A Royal Affair With This Travel Guide!
Thorpe Park Resort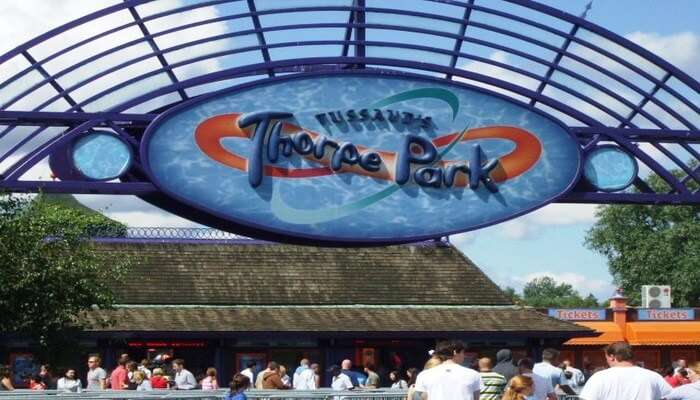 Commonly known as Thorpe park is one of the most thrilling theme parks in Surrey that always attract a lot of tourists. It has live events, crazy rides, a themed hotel and also UK's fastest roller coaster. This is undoubtedly one of the top places to visit in Surrey for family.
Location: Staines Rd, Chertsey KT16 8PN, Surrey.
Timings: It starts at 10 Am
Entry fee: 33 pounds per person.
Suggested Read: 13 Invigorating Things To Do In Austria That Will Make You Want To Visit Right Away
Box Hill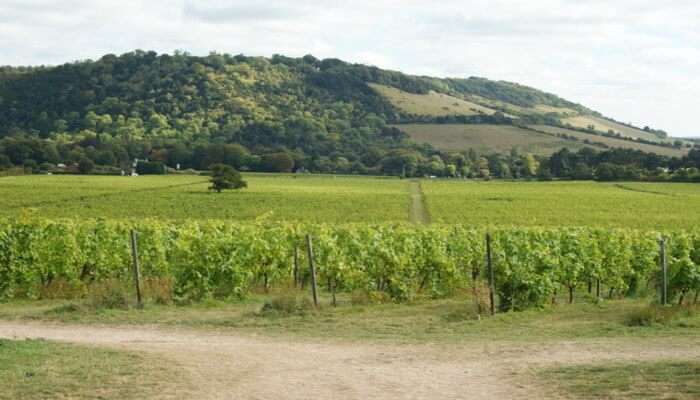 It is a famous summit of the North Downs and is known after the ancient box woodland found on the Steepest chalk slopes on the River Mole. It also lies in the Area of Outstanding Natural Beauty. Moreover, it is a habitat for about 40 species of butterfly. It has great panoramic views of all over the hills and is a must visit tourist place in Surrey.
Location: Surrey
Timings: It is open 24 hours. Only the cafes and shops nearby have specific timings of 10 am to 6 pm.
Entry fee: No entry to visit the hills and is open to all.
Suggested Read: 8 Best London Mosques One Must Visit To Enjoy A Multi Cultural Vacay
Polesden Lacey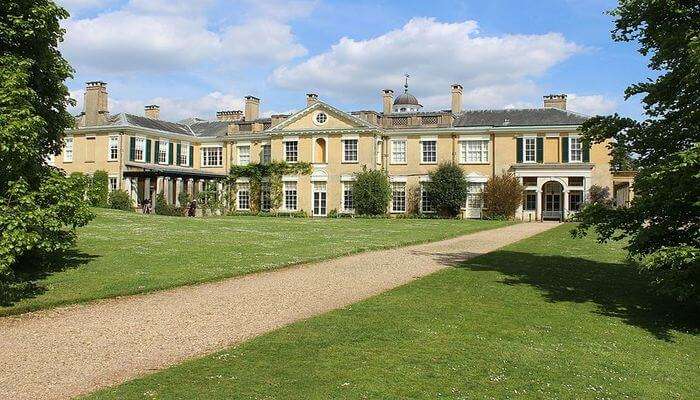 Polesden Lacey is located on North Downs at Great bookham. This attraction is an Edwardian house and estate near Dorking. It is one of the most popular places to visit owned by the National trust. It features ancient collection of fine paintings, furniture, porcelain and silver which is displayed in the living room.
Location: Great Bookham
Timing: 10 am to 5 pm
Entry fee: Adult- 13.6 pounds | Child 6.8 pounds |
Suggested Read:  
Guildford Castle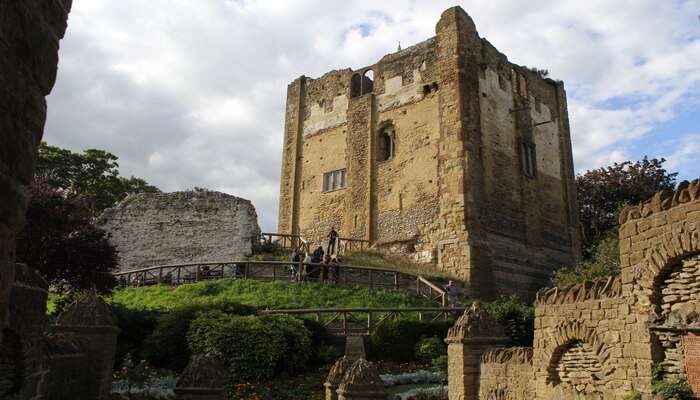 It is been built right after 1066 invasion of England by William the Conqueror. This castle was mainly used during the war time and is very well built and attracts many tourists. While visiting this attractions, travelers can dive into the history of surrey. So, if you are a history buff, you must visit this attraction.
Location: Castle st, Guildford.
Timing: 10 am to 4 pm ( closed in January-February and November-December)
Entry fee: Adults- 3.5 pounds | Child – 2 pounds| Below 5 years- free.
Suggested Read: Gateshead Millennium Bridge: A Handy Guide To Know About This Charming Gem In England
Virginia Water Lake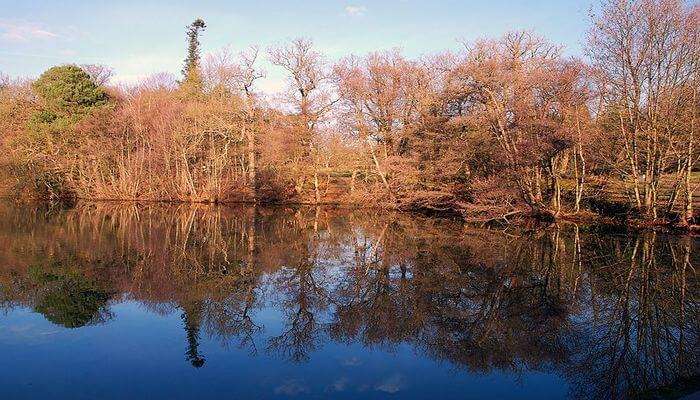 It is a man-made lake with crystal clear waters and picturesque locations. There is also a waterfall nearby the site and Meadow pond. The River Bourne provides the water for the lake. All in all, it is a must visit tourist place and is a treat to eyes.
Location: Berkshire
Timing: There is no as such time to visit this place but going early in the morning is advised.
Entry fee: No entry fee is charged and it open for all.
Suggested Read: London In January 2022: A Handy Guide For The Most Extravagant Tour Of This City In England!
Hobbledown Adventure Park And Zoo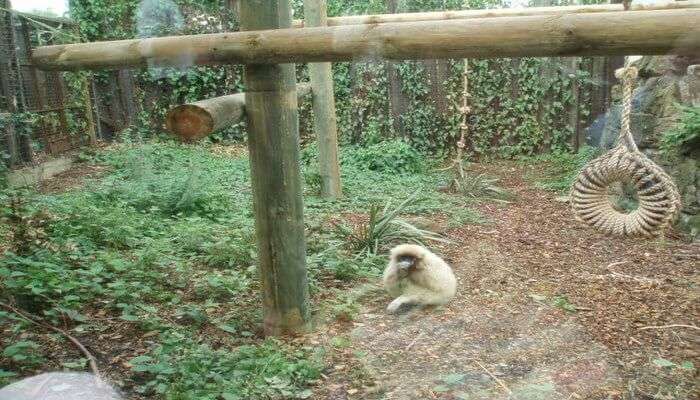 It is the most loved picnic area which offers theme based activities along with wooden play areas. It is a family farm place and people of all ages can visit it for a lovely relaxed time. It is an award winning adventure park and zoo with plenty of events and activities to indulge in. Especially for families, this is one of the top places to visit in Surrey, UK.
Location: Horton ln, Epsom
Timings: 10 am to 7 pm
Entry fee: The entry fee here is based on peak season and off peak season ranging from 6 to 11 pounds for adults | 7 to 12 pounds for Children above 2 years| 6 to 11 pound for children above 18.
Further Read: Best Nightlife In Europe: 9 Cities To Party In 2022 Like There's No Tomorrow
Boasting a wide range of wonderful attractions, Surrey has all to captivate travelers from all over the world. Moreover, these attractions are perfect for all age groups. So, now when you about the best places to visit in Surrey, what are you waiting for? Plan a trip to Surrey, UK and get ready to go on a wonderful joyride with your loved ones.
Frequently Asked Questions About Places to visit in Surrey
What is the best time to visit Surrey?
The best time to visit Surrey is during the Spring season. The weather is pleasant during this time with mild warmth which will make your vacation all the more exciting.
What is Surrey best known for?
Surrey is popularly known as wooded country in England. One of the most famous green areas is Richmond Park with historical significance. Apart from having a great leisure time, you can gain knowledge about the history. This country is filled with historical significance and great architecture in the buildings.
What is the legal drinking age in Surrey?
The legal to purchase and drink alcohol, especially in public space is 18 years and above. These laws are strictly followed and violation of these can lead to serious consequences.
Which are the nearest Airports to reach Surrey ?
The nearest airports include Heathrow airport in London, that is 30-45 mins away from Surrey and Gatwick airport in Horley, Gatwick which is also 45-50 mins away from Surrey. Both these airports are easily accessible and convenient as well.
Which are the must-visit historical places to visit in Surrey?
Surrey is home to many historically significant places. Hampton Court Palace and Glorious Kew Gardens are the two best historical attractions which you should definitely visit.
What can one buy in Surrey?
Surrey is known for its wide choice of farmers markets where you can buy fresh produce of local and seasonal produce like cheese, local craft beer and beautiful homemade gifts.
---
People Also Read:
Places To Visit In Miri Places To Visit In Sydney Places To Visit In Singapore