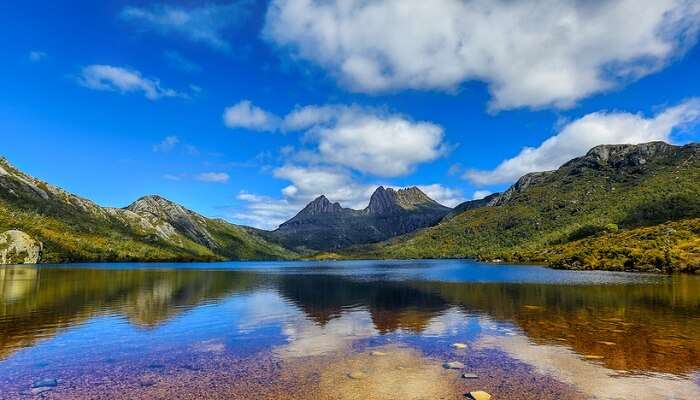 Tasmania, the smallest state in Australia is known for numerous exciting experiences including World Heritage Listed Wilderness spots, historic towns, rugged coastline, pristine beaches, hiking, beautiful mountains, delicious food and wonderful wildlife. A vacation in Tasmania makes you have the best time whether heading with your significant other or with family and friends. However, this serene place is home to numerous attractions making your vacation a perfect one, the following are the most popular places to visit in Tasmania on your vacay in 2023!
10 Best Places To Visit In Tasmania
From historical sights to gorgeous islands, here is a list of the most loved places in Tasmania island of Australia making your vacation the most memorable one!
1. Richmond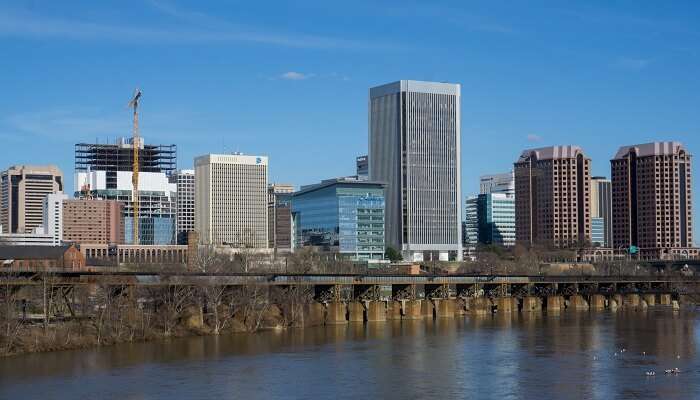 Image Source Richmond is a small town that is situated in proximity to Hobart [25 km]. You can spend some hours exploring the historic sites. You can also stroll along the riverside and grab a bite at the Richmond Arms Hotel, or visit a renowned bakery. This town is home to the oldest bridge in Australia which was built in the year 1825. Another attraction of this place in Tasmania is St. John's, the oldest Roman Catholic Church. Don't forget to explore the Richmond Gaol as well and walk around the town to take a look at the several heritage-listed structures.
Must Read: 5 Cruises In Perth That Are Known For Their Incredible Services!
---
Australia Honeymoon Packages On TravelTriangle
---
2. Bruny Island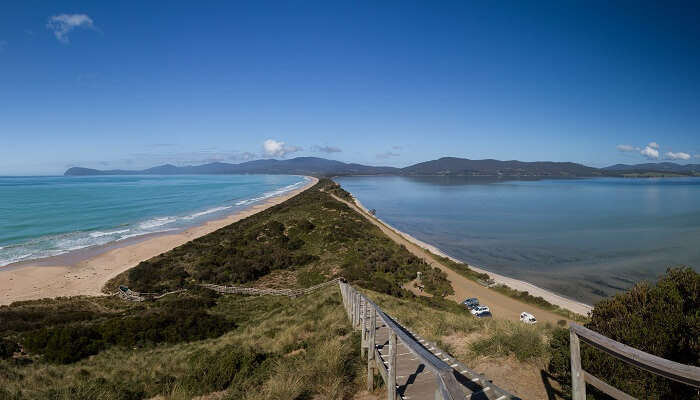 Image Source This island can be accessed easily from Hobart. The place looks beautiful with deep-sea caves and towering sea cliffs, fairy penguins, fur seals, and loads of birdlife. If you visit this island during the best time to visit Tasmania, you might catch a glimpse of wandering whales. This island has the best local food and high-quality wine. You will discover fresh oysters, berries, honey, cheese, hand made fudge, truffles and chocolates. This island offers a wide range of accommodation alternatives. You can camp, reside in one of the several self-contained cottages.
Suggested Read: Top 10 Hotels In Perth That Are Ideal For A Luxurious, And A Perfect Vacation!
3. Corinna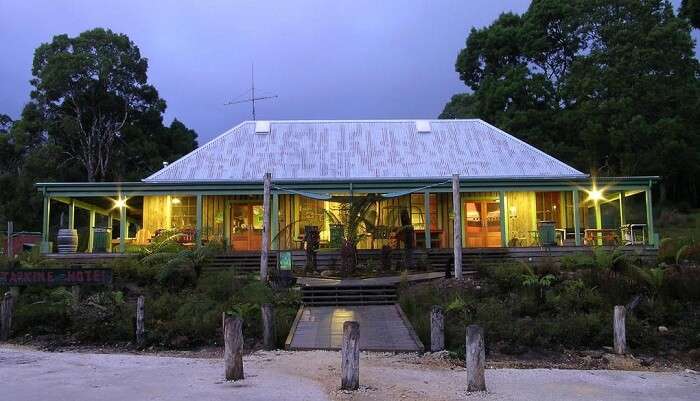 Image Source This small, quiet, remote and a proper wilderness spot was a mining town situated on the Pieman river's bank and at the Tarkine end. You can reside in a rustic cottage, wander in the rainforest, go kayaking in the river or opt for a cruise ride on the Arcadia II. the place is a paradise for artists, photographers and naturalists. With numerous attractions to discover, the place plays a significant role in maintaining the ecology of the surrounding area. Its home to over 20 species of bird in the Tarkine rainforest which includes the green rosella, black currawong, grey goshawk and olive whistler. The endangered and rare orange-bellied parrot can also be found here. Over the Pieman, you can see the sea eagles nesting and spot a blue kingfisher too. Black swans, oystercatchers, seagulls, little terns and pacific gills are some other coastal birds you can find in this region.
Suggested Read: 10 Fun Things To Do In Perth So Good That You Can't Resist Switching To Repeat Mode
4. Penguin

Image Source Located on the Bass Strait shores, Penguin is the ideal town to stay and explore in the north-west region of Tasmania. You can enjoy the lively vibe of the town, and stroll around the local markets. Plan a visit to the Turners Beach Berry Patch if you are here with your kids. Burnie's Hellyers Road Distillery, Stanley's the Nut and Ulverstone coastal drives are other interesting things to do when you visit this town. Horse riding and taking trails through the mountains with stunning backdrops makes to have the best adventurous expeditions here.
Suggested Read: 10 Phenomenal Places To Visit In Perth That You Dare Not Miss
5. Evandale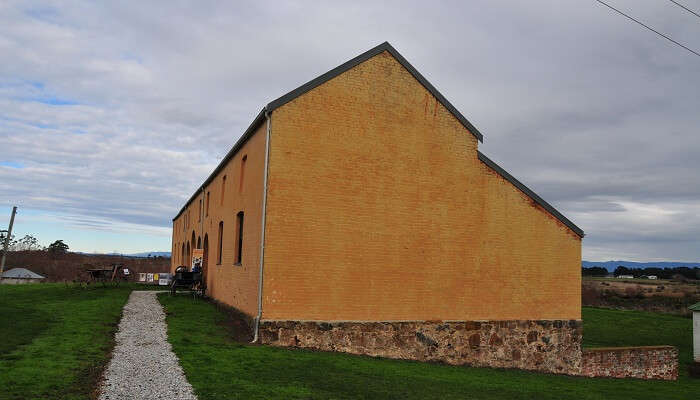 Image Source When you reach Evandale, you feel as if you time-travelled the whole time and arrived 100 years back in time. This Georgian village has unblemished heritage structures which makes it a renowned place for visitors and is accessible easily from Launceston. Clarendon House is considered to be one of the best Georgian houses of Australia, situated just outside this village. You can visit the Ingleside Licensed Bakery Cafe situated in the old Council chambers for a cake and coffee. You can sit inside by the cosy fire during winters, and in the courtyard during summers to look at the beautiful flowers.
Suggested Read: Sonic Side Of The Sunny Capital: 11 Places To Spend An Electric Night In Perth
6. Brickendon Estate

Image Source This estate is a former convict place situated close to Launceston. This World Heritage Sites uniqueness lies in the piece of evidence that it is still a working farm and living land with a rich history of Australian convicts and settlers working collectively and as a landscape, it remains unscathed for over 200 years. Outhouses, shearing sheds, smokehouses and ovens can be explored still. The old blacksmith shop is intact just as it was in the year 1930. You can stay in Brickendon's rustic cabins and historic cottages. You can sit by the open fire and wake to striking views that overlook the paddocks.
Suggested Read: Top 21 Things To Do In Australia: Scuba, Skydiving, And More
7. Liffey Falls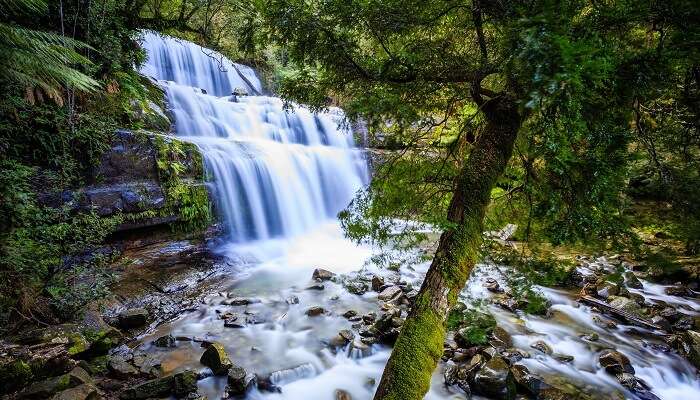 Image Source Liffey Falls is another World Heritage Areas of Tasmania and is a 40-minute walk away inside the forest within the Liffey Falls State Reserve, a place of cool temperate rainforest that features sassafras, leatherwood and myrtle on the Great Western Tiers' slopes. The walk trail traverses towering eucalypts and enormous tree ferns. You find lookout points all along your way at various levels. The final slope to the falls base is a bit steep, but this is an easy walk in general and is appropriate for all ages. There is an alternate track that begins at the lower car park and provides a 2-hour return walk with least amenities via a less developed and longer walking track that follows the old tramway route which was utilized for timber hauling in the 1900s.
Suggested Read: 10 Australia Travel Tips To Swear By For A Smooth Vacay
8. Gordon River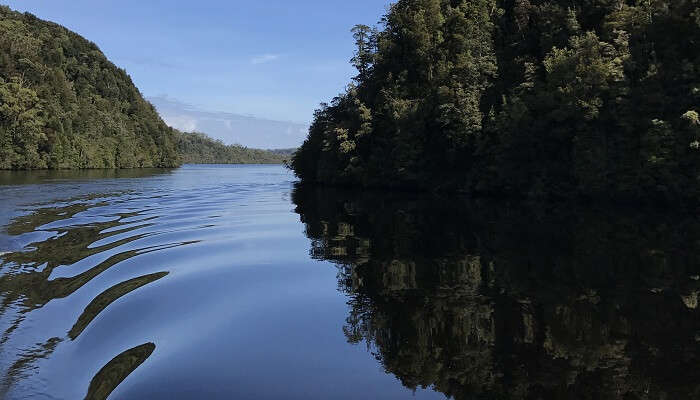 Image Source Once Strahan's logging port is the entry to the wide South West Wilderness. Covering one-third of the area of this state, it is one amongst the truly pristine areas in the world and a tightly packed terrain of mountains, untamed rivers and dense rainforest that has carved its way through striking gorges. You can take a boat from Strahan to get a taste of raw nature and set off into the wide Macquarie Harbor and then penetrate the Gordon River. Its steep banks enclosed by rainforest are reflected in the tranquil tea-tinted water [this colour is derived from the tannin that is released by grasses]. The boardwalks lead you amongst ancient, rare pine trees. If you are an adventurous traveller, you can enrol in a white-water rafting trip on the Franklin.
Suggested Read: 14 Things To Buy In Australia: Best Souvenirs To Get!
9. Bicheno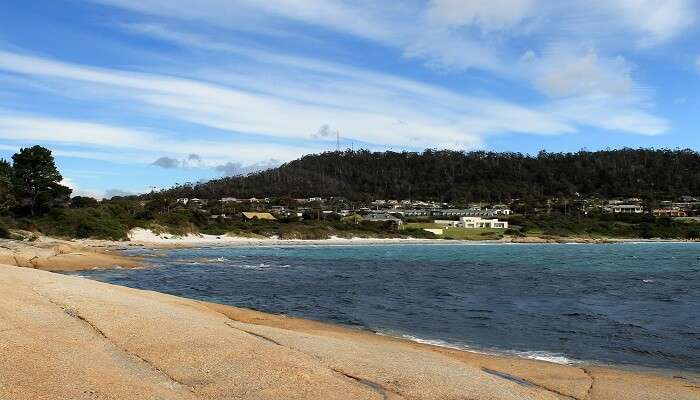 Image Source A trip to Tasmania is not complete without making one stopover at a Tasmanian town like Bicheno. This village is situated on the eastern shore of Tasmania has just less than a thousand people as its inhabitants. If you love scuba diving, this is a great spot to explore the Governor's Island Marine Reserve. Do not miss out on Diamond Island, an outcropping located just off the coast, which can be accessed through a thin sandbar. You can come across the underwater environment by sitting inside the boat and viewing through its glass bottom. You can also go to Douglas Apsley National Park situated nearby to observe native forests, dramatic scenery and waterfalls.
Suggested Read: Australia In September: 7 Best Places To Visit To Embrace The Springtime!
10. Walls Of Jerusalem National Park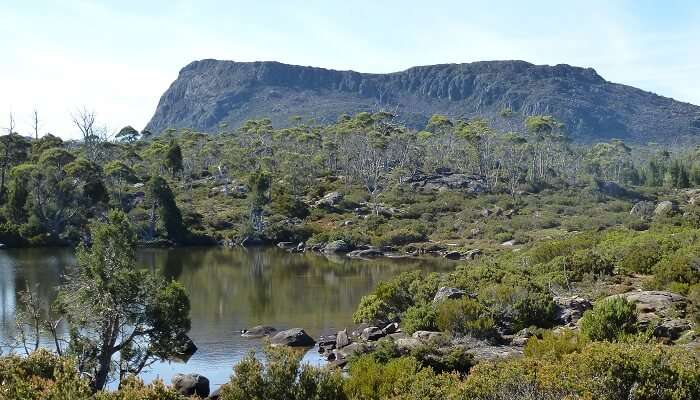 Image Source You can take a two-day hike into this national park to experience the wilderness of Tasmania. You cannot access this park by car and there are not many amenities for casual hikers and so getting inside requires serious bushwalking. The park will reveal breathtaking and unique landscapes in a clear weather condition. Highland lakes, alpine vegetation and volcanic peaks will make this park your favourite amongst other places in Tasmania to visit.
Further Read: 27 Most Beautiful Beaches In Australia To Pamper The Beach Baby In You
Tasmania has numerous interesting places that makes your vacation the most enthralling one in 2023. Plan a trip to Australia with TravelTriangle and get an itinerary designed exclusively according to your preferences.
Frequently Asked Questions About Places to Visit in Tasmania
What is the best time of year to visit Tasmania?
The best time to visit this island is between December-February, the summer season. Though the room rates might be high owing to thick crowds, this season has a comfortable temperature to enjoy the plentiful outdoor activities of the island. The average summer temperature ranges between 17-23 Degrees Celsius.
Which are the best places to visit in Tasmania?
Some of the top-rated attractions in Tasmania are:
1. Cradle Mountain-Lake St Clair National Park
2. Wineglass Bay
3. Bay of Fires
4. Hobart (from the top of Mount Wellington)
5. Port Arthur Historic Site
6. Cataract Gorge
7. The Hazards Mountain Range
8. The Nut
How can I spend 4 days in Tasmania?
You can refer to the below itinerary to enjoy a wonderful trip in Tasmania:
Day 1: Arrive in the capital, Hobart and reach your hotel. Explore Salamanca Markets and MONA or Museum of Old and New Art.
Day 2: Spend a day in Port Arthur while visiting sites like Port Arthur Historic Site, Cape Raoul, Three Capes Track, Remarkable Cave, Shipstern Bluff, Isle of the Dead
Day 3: Visit Freycinet National Park and indulge in some adventurous activities
Day4: Departure
Can I visit Tasmania during the current Covid situation?
Yes, you can plan a visit to Tasmania during the current Covid situation. However, make sure that you are completely vaccinated and always carry your vaccination certificate. Besides this, you need to follow government protocols that include wearing a mask when in public, sanitizing hands at certain intervals, and maintaining social distance.
What food is Tasmania famous for?
Tasmania is famous for its fine foods and cuisines, especially high-quality cheeses, wines, and chocolates. This place is also home to breweries of some of Australia's most respected modern beer brands, such as Cascade and Boags to name a few.
---
Looking To Book An International Honeymoon?
---