Situated in the outskirts of Mumbai, Thane is a popular district in Maharashtra which is much famed to have been the receiving destination of the first passenger train in India. Also known as the city of lakes in Maharashtra, it houses a total of thirty lakes in the district and is bound by Yeoor and Parsik hills. Having witnessed a dramatic development over the past few years, make note of these 9 best places to visit in Thane that will take you through the city historical charm on your next trip!
Places to visit in Thane to make your weekend awesome
1. Kelva Beach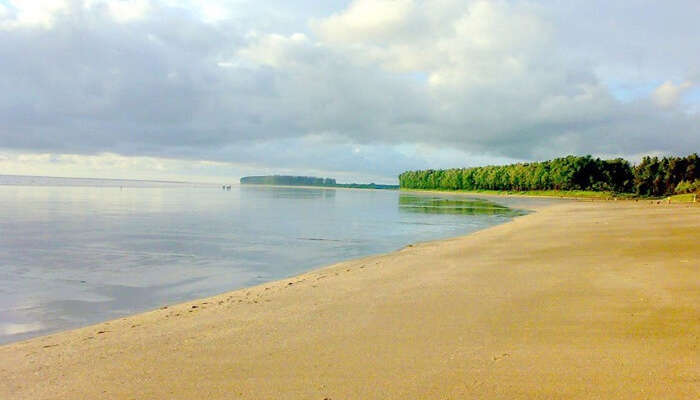 Suggested Read: 12 Forts In Maharashtra That Let You Experience The Land's Rich Heritage
The state of Maharashtra is known its shimmering coastline, and Thane is a charmer when it comes to beautiful beaches of which, the Kelva beach is one of the largest beaches in Maharashtra and is a popular tourist spot in Thane. This beach stretches for about 7 kms along the Arabian Sea, and the best part about this beach is the shoreline that is lined with Suru trees. Just beside the beach is the Kelva fort and Sheetla Devi temple that makes it one of the best places to visit in Thane.
Location: Taluka Palghar, Thane, India
2. St. James Church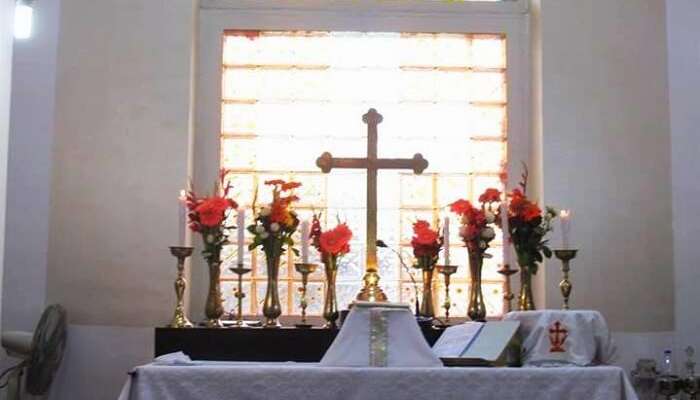 Dating back to the time of 1825, St. James Church is a 200-year old English church that is much famed for its Gothic style architecture. Located close to the Thane Head Post Office, the church houses a magnificent porch, and the entrance is flanked by six pillars. Being one of the peaceful places to visit in Thane, one can spend a quiet morning at the St James Church.
Location: Prabhakar Hegde Marg, Thane West, Thane, Maharashtra 400601
3. Sudhagad Fort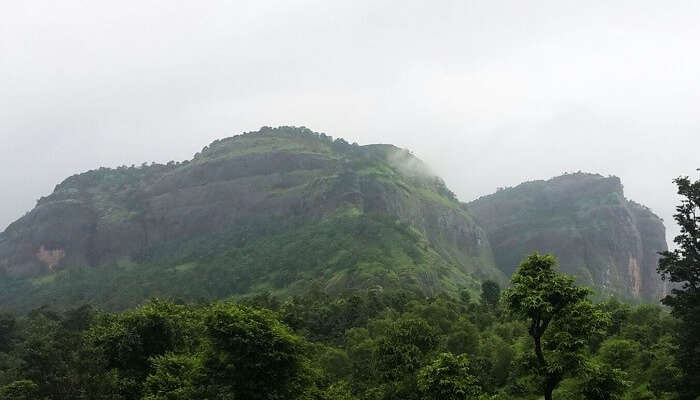 Much famed as the name "Bhairavgad Fort", this fort is a famous historical tourist attraction in Thane. Deriving its name from the fort that houses a temple dedicated to the goddess Bhorai Devi, it was first built way back in 2nd century. Initially being occupied by the Bahmani Sultanate before it was annexed by the British Empire in the 18th century, this fort today serves as one of the best places to visit in Thane with friends, and a popular trekking destination.
Location: Ghera Sudhagad, Maharashtra 410205
4. Naneghat Hills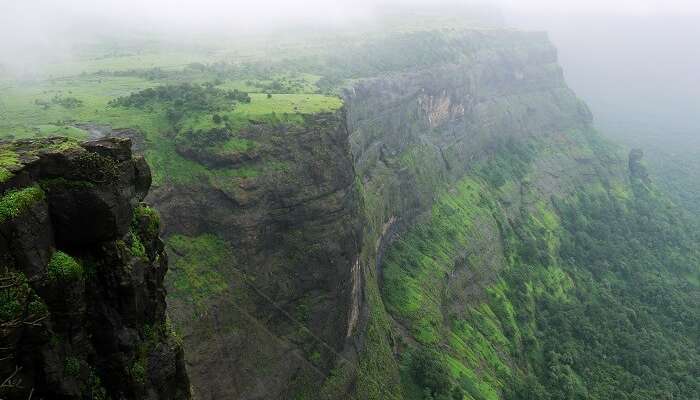 Suggested Read: 10 Best Hill Stations In Maharashtra That'll Leave You Speechless
The Naneghat hills is a popular tourist spot and is one of the best places to visit near Thane in monsoon. Set at an altitude of 838 meters above the sea level, these hills are known for their mountain pass that stretches from Ghatmatha to the Konkan region. The caves found in these hills have inscriptions carved in Brahmi language on stone and the travelers can reach atop the hills by trekking as well as by road.
Location: Naneghat, Ghatghar, Maharashtra 421401
5. Ambreshwar Shiva Temple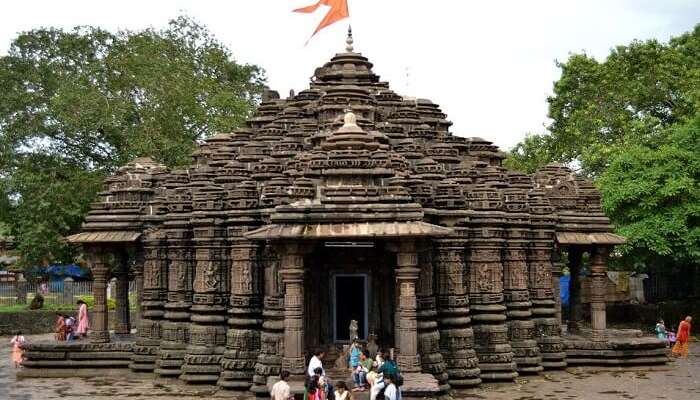 Of all the religious places in Maharashtra, the Ambreshwar Shiva temple is one of the greatest places to visit in Thane. Dedicated to Lord Shiva, this temple was constructed in the 11th century and is located at a distance of 26 kms away from Thane. Set on the banks of Waldhuni River and atop a barren hillock, this ancient temple forms a picturesque attraction due to its location.
Location: Shiva Mandir Road, Kailash Colony, Near Pipeline Road, Ambernath 421501
6. Masunda Talao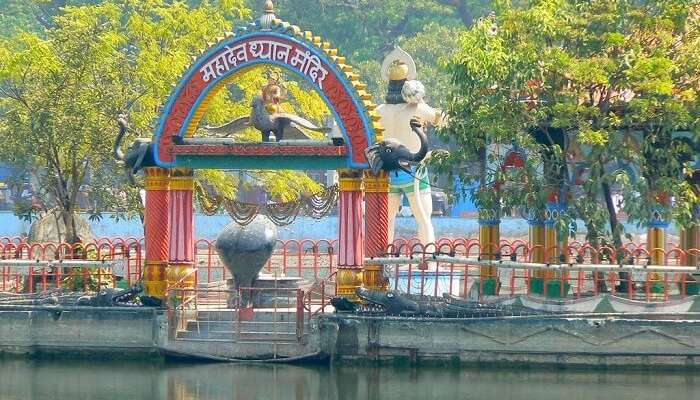 Suggested Read: Places To Visit In Maharashtra In Summer: Top 10 Sites For A Cool Vacation!
Popularly known as the City of Lakes, Thane is home to some of the most beautiful lakes in the country and one such popular lake is that of Masunda Talao. It is one of the biggest lakes and ideal places to visit in Thane at night. Offering several leisure activities like swimming, boating, and water scooters, spending the night beside this beautiful lake is also a must experience for all travelers.
Location: Near Station, Shivaji Path, Ghantali, Thane West, Thane, Maharashtra 400601
7. Essel World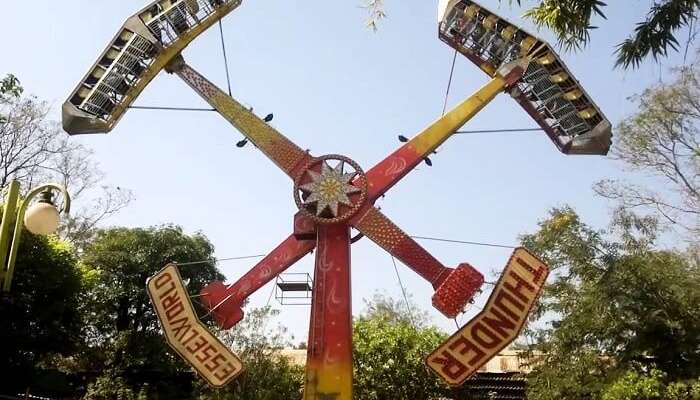 Being synonymous with adventure, the city is home to the biggest Essel World of the country that happens to be one of the best places to visit in Thane. The Essel World has exciting land and water rides that keeps every tourist hooked on to the fun and thrill. People of all ages are bound to have a lot of fun and excitement here whereas tourists can plan and spend an entire day at Essel world.
Location: Global Pagoda Road, Gorai, Borivali West, Mumbai, Maharashtra 400091
8. Tansa Wildlife Sanctuary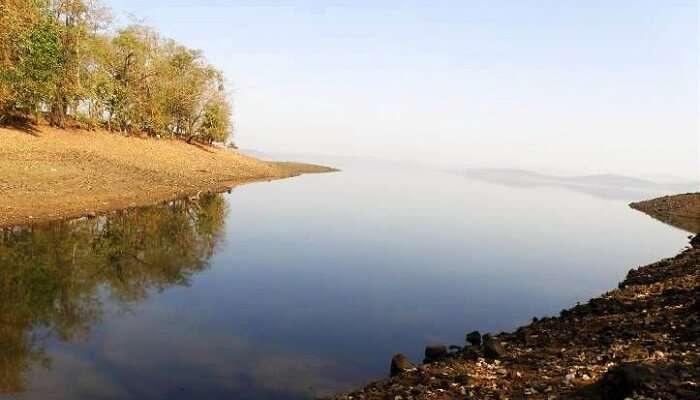 It is a must for all the wildlife enthusiasts to witness the charm of the beautiful Tansa Wildlife Sanctuary. Spread over an area of 320 square kms, this sanctuary accommodates rare species of flora and fauna. Home to several endangered species of animals, there are nearly 200 species of birds found here. For tourists who want to stay close to the nature, can find suitable accommodation in one of the resorts and lodges that offer the best facilities to visitors.
Location: Tansa, Maharashtra
9. Jai Vilas Palace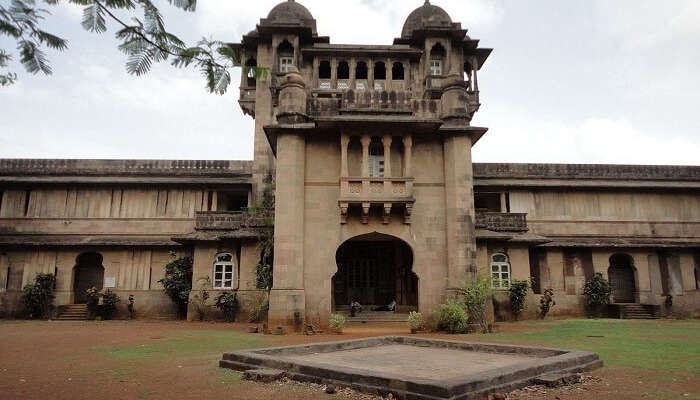 Suggested Read: Delhi-Mumbai Super Expressway To Beat Rajdhani's Travel Time By 4 Hours & We're Tripping Already!
Considered to be one among the top places to visit in Thane, the Jai Vilas Palace must definitely be included in your travel itinerary. Built by the tribal king "Yashvanrao Mukane", this palace was also known as Raj Bari. Popular for its unique architectural beauty, the whole palace is covered with lush green forests on all sides. While the palace is beautiful inside out, make sure you do not miss out on exploring this palace.
Location: Jai Vilas Palace Rd, Mukane Colony, Jawhar, Maharashtra 401603
10. Mahuli Fort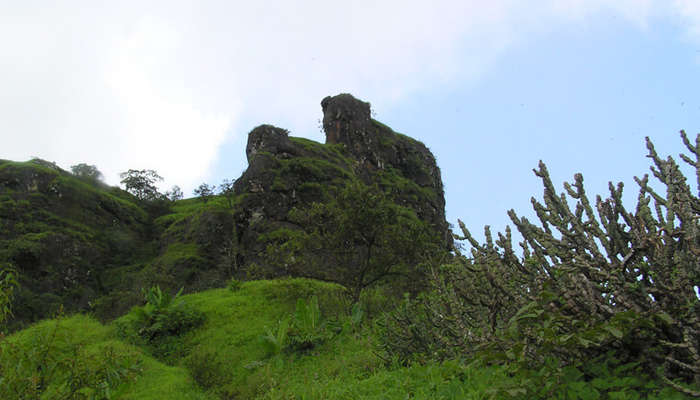 Located at a distance of 52 Km from Thane, Mahuli Fort is located midst of the lush Mahuli mountains. The cool air, the green jungles, mist-covered peaks, and awesome views will leave you absolutely speechless. One can trek to the fort that belongs to Shahaji's and Shivaji's dynasty at an elevation of 2815 ft. If you're a shutterbug and enjoys hikes and treks, you're surely going to enjoy this visit.
Location: Mahuli mountains
Being a rare and a beautiful offbeat tourist destination, every traveler must discover the charm of Thane at least once in a lifetime. And when in this beautiful city, let these amazing places to visit in Thane offer a unique experience, and make your journey totally worth it!
Comments
comments