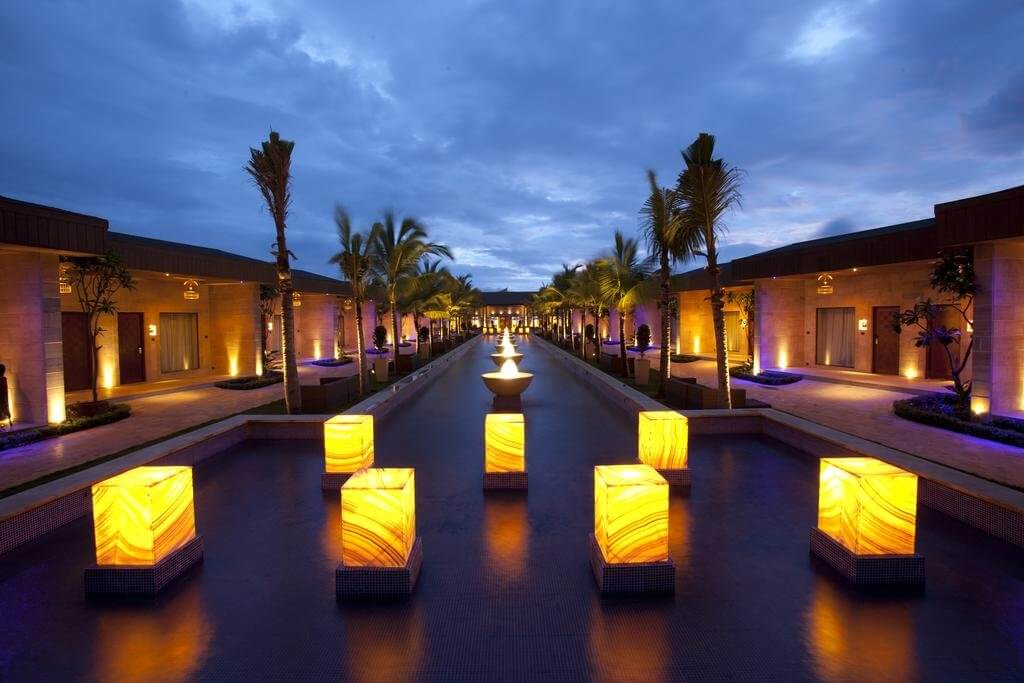 Lonavala—a hill station like a picture postcard near Mumbai and Pune is blessed with some amazing resorts in the valley. The best resorts in Lonavala are loaded with adventure activities and modern facilities. Set amidst amazingly serene locations to offer utmost peace and comfort, they focus on delivering an experience of absolute relaxation and rejuvenation.
Before we move to the list of best Lonavala resorts, here is why you should plan a weekend getaway to Lonavala soon!
3 Reasons Why Lonavala is a popular weekend getaway from Mumbai & Pune
Lonavala is one of the most popular weekend getaways from Mumbai, and it is packed during long weekends. No points for guessing why!
i. Location
Lonavala's proximity to India's two popular cities – Mumbai and Pune makes it easily accessible. Distance from Mumbai is 83 km, and distance from Pune is 65 km.
From both cities it takes about 2 hours to reach the Lonavala Valley, and the best way to reach is by cab or your personal car. However, you can also opt for bus or train.
ii. Natural beauty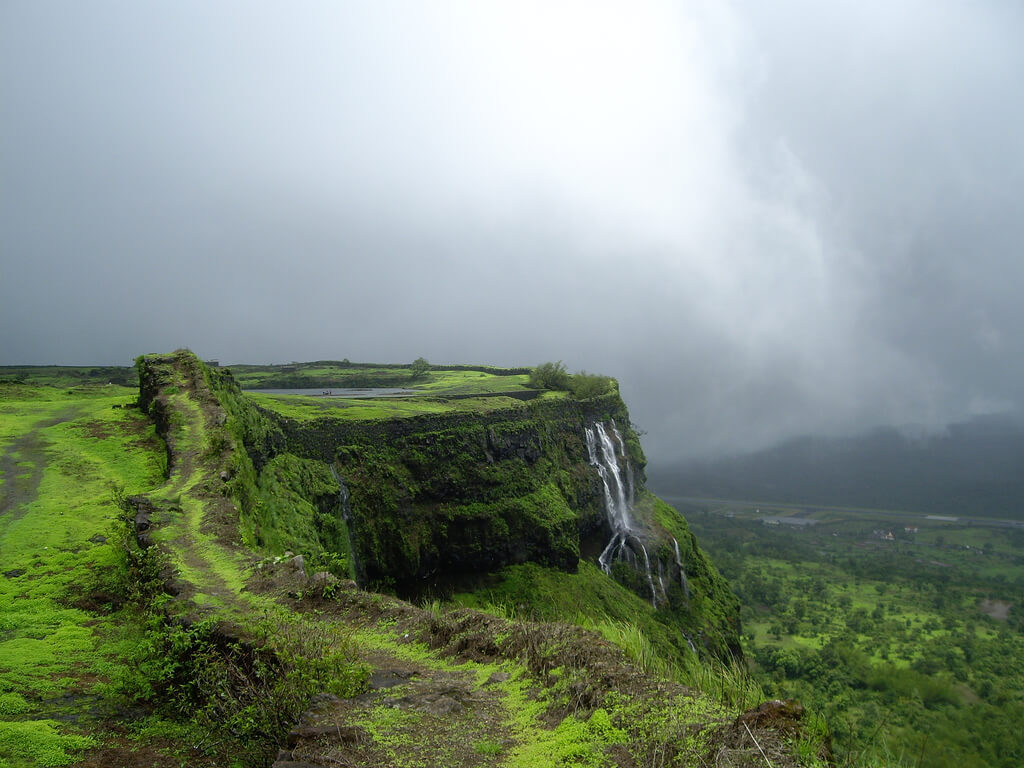 Located on Mumbai-Pune Expressway, Lonavala is a hill station as beautiful as the route from both sides. A part of the Sahyadri Hills or the Western Ghats, a weekend getaway to Lonavala also includes Khandala and Rajamchi. Attractions here are nature's pristine beauty and greenery, along with tourist spots like Karla Caves, Bhaja Caves, Lohagad Fort, Bhushi Dam and Duke's nose among others.
iii. Weather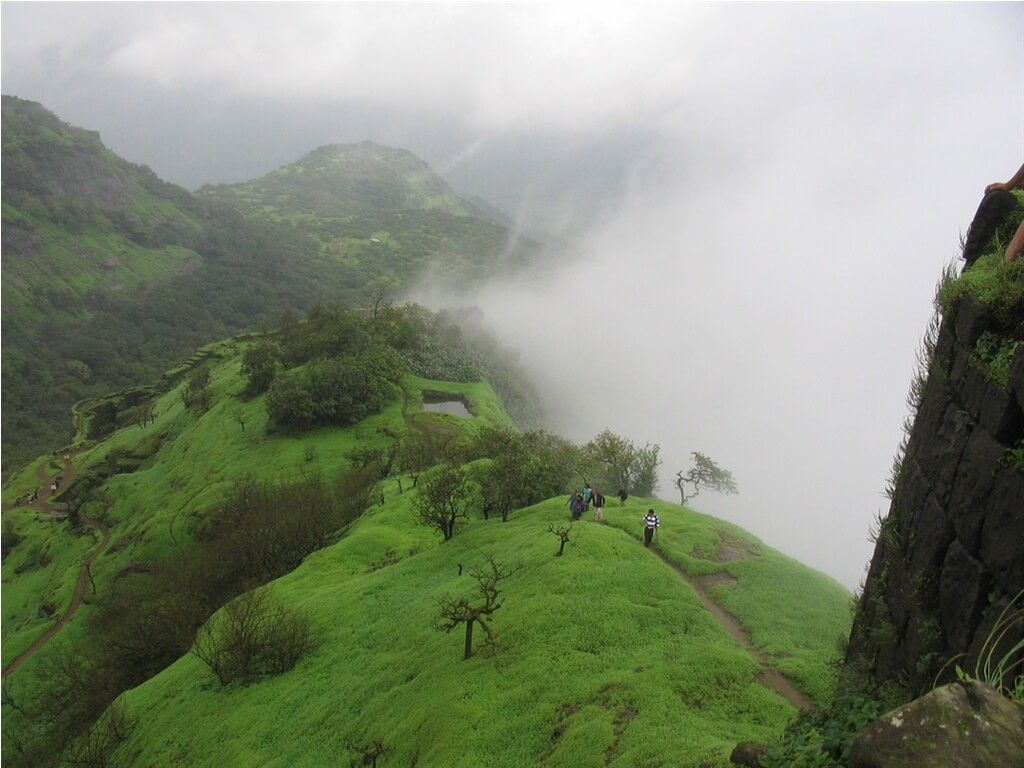 Lonavala is visited by tourists and Mumbaikars throughout the year. However, the best time to visit Lonavala is during monsoon, i.e. July and August. This is the time to enjoy the misty mountains, sparkling lakes, waterfalls, and the intoxicating aroma of strawberries!
5 star resorts in Lonavala for a luxury stay
1. Della Resort – The true showstopper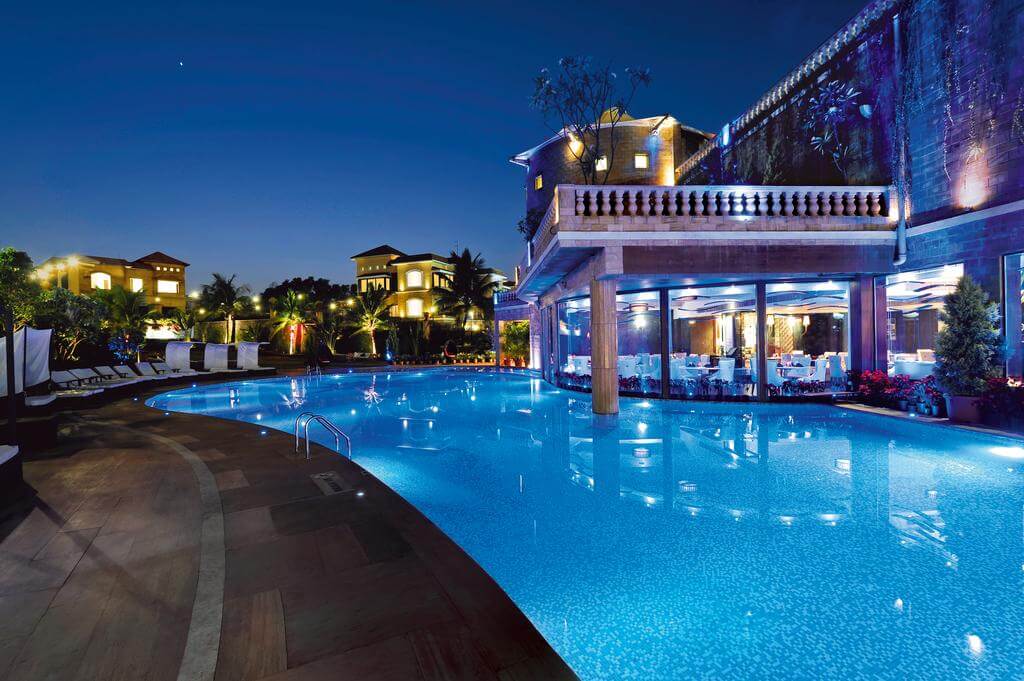 Della Resort is one of the best resorts near Mumbai with tastefully designed suites and state-of-the-art facilities. Ideal for adventure freaks and honeymooner, this luxury resort in Lonavala boasts of a wide range of posh rooms and suites, 24 hours restaurant and bar, nightclub, and lounges.
What's special: Della Adventure Park – The Fun and adventure zone where one can indulge in dirt biking, rocket ejector, swoop swing, ATV rides, archery, shooting, and aqua zorb
Tariff: INR 15,500 per night onwards
Website | Reviews
2. Fariyas Resort – All about elegance and style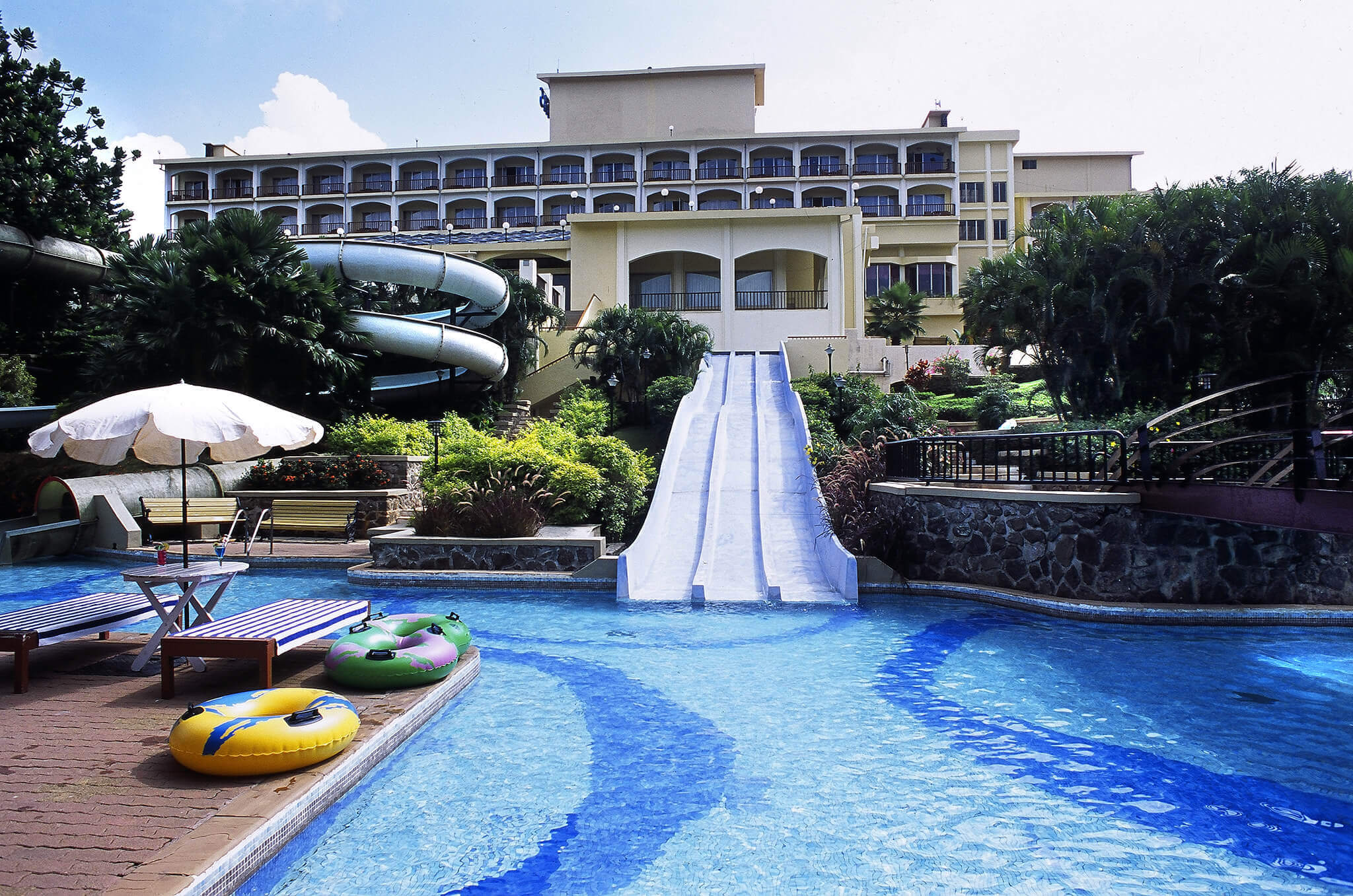 One of the best resorts in Lonavala is Fariyas – a perfect abode for complete holiday delight and happiness. Tucked away on the top of Frichley Hills—in close proximity to Pawana Lake, Lohagad Fort, and Karla Caves—this is one of the poshest resorts in Lonavala. Like other luxury resorts in Lonavala, Fariyas resort features saloon, spa, and an indoor heated swimming pool.
What's special: Wild Water—The in-house water park with amusing rides like The Crazy Float Flume, The Bumper Slide, The Whirling Body Chute, The Kiddies Slips, The Kid Bubble, and the Wild Waters Cave
Tariff: INR 8000 per night onwards
Website | Reviews
3. Rhythm Lonavala – A place to get away from summer heat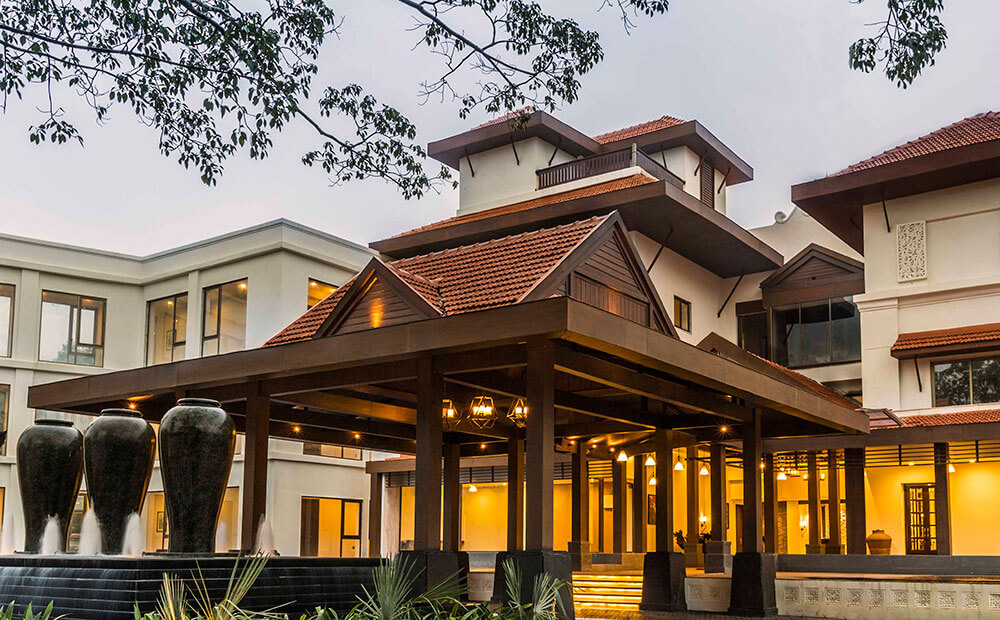 Rhythm is an exclusive and elegant all-suite luxury resort located near Mumbai Pune Highway, Lonavala. Popular as a wedding venue, the building takes after an old Asian-colonial building and surrounded by lush green vegetation.
With 84 tastefully decorated and well-appointed suites offering pool view, round the clock café, kid's pool, art sessions for kids, mini golf, croquet and lounge bar—this is one of the premium resorts in Lonavala and Pune.
What's special: Hot air balloon ride organized by the resort
Tariff: INR 8000 per night onwards
Website | Reviews
Suggested Read: 13 Hill Stations Near Mumbai To Soothe Your Senses
4 star Lonavala resorts for a relaxing stay
4. The Dukes Retreat – A typical honeymooner's heaven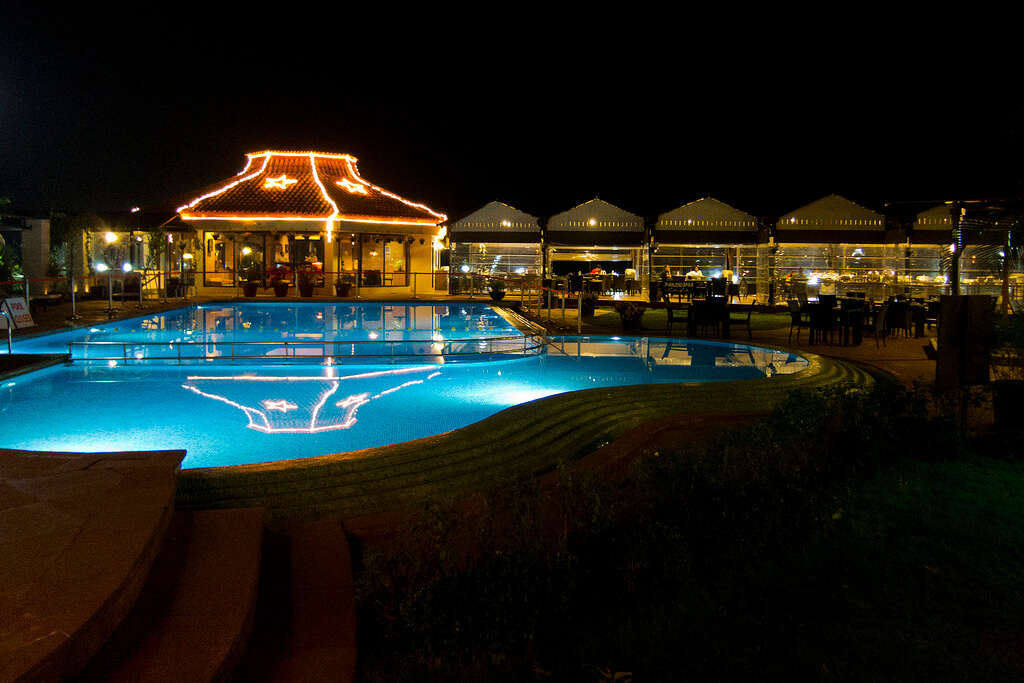 This resort in Lonavala features premium cottages, sprawling landscape garden, kids play area, and wide range of indoor and outdoor games. It's the place to spend a few days in the middle of the valleys of Lonavla in peace.
What's special: The vistas from all the room of the resort
Tariff: INR 6750 per night onwards
Website | Reviews
5. The Lagoona Resort – An eco-friendly resort in Lonavla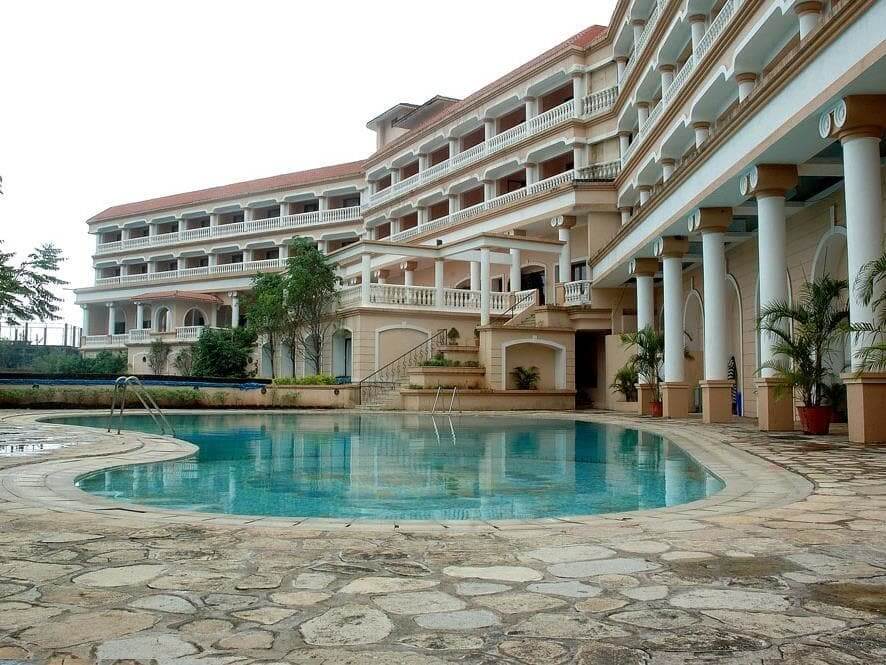 The first eco-friendly resort, Lagoona is also one of the best resorts in Lonavala among all affordable ones. It flaunts its sprawling man-made lagoon and host of eco-friendly activities like trekking and fishing. Along with these, video games and air hockey are also available in the resort.
What's special: Tipsy Horse (poolside dining service)
Tariff: INR 4500 per night onwards
Website | Reviews
Suggested Read: 17 Monsoon Trekking Destinations Near Mumbai & Pune You Have To Start Planning For Right Away
3 star Lonavala resorts for a comfortable stay
6. Cloud9 Hills Resort – Ideal nirvana in the lap of nature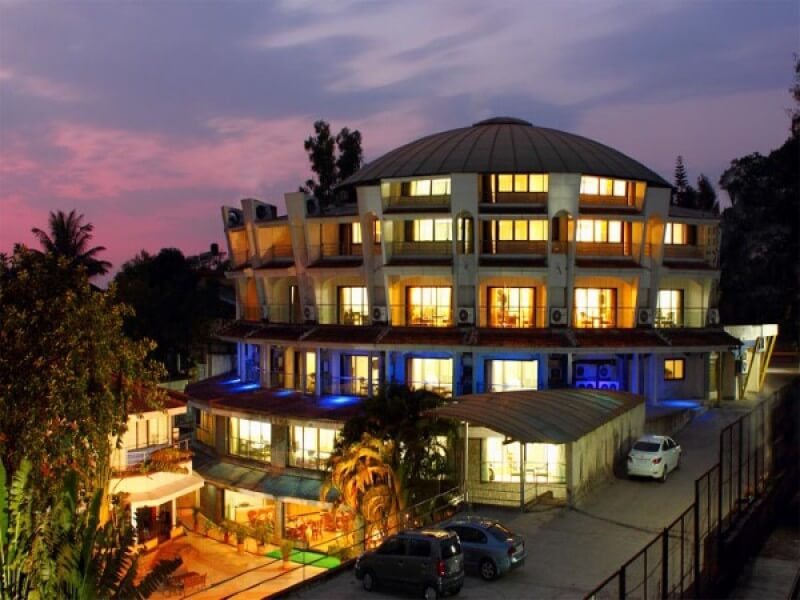 Cloud9 Hills is the best resort in Aamby Valley Road and can be reached in 2 hours from Mumbai and Pune. The resort is hygienic, neat, and blessed with mesmerising surrounding that'll take your breath away. Cloud 9 Hills is also famous as one of the Lonavala resorts for one day picnic and excursions.
What's special: Swimming pool with rain dance and mushroom shower
Tariff: INR 5300 per night onwards
Website | Reviews
7. Upper Deck Resort – A resort for lush green beauty and peace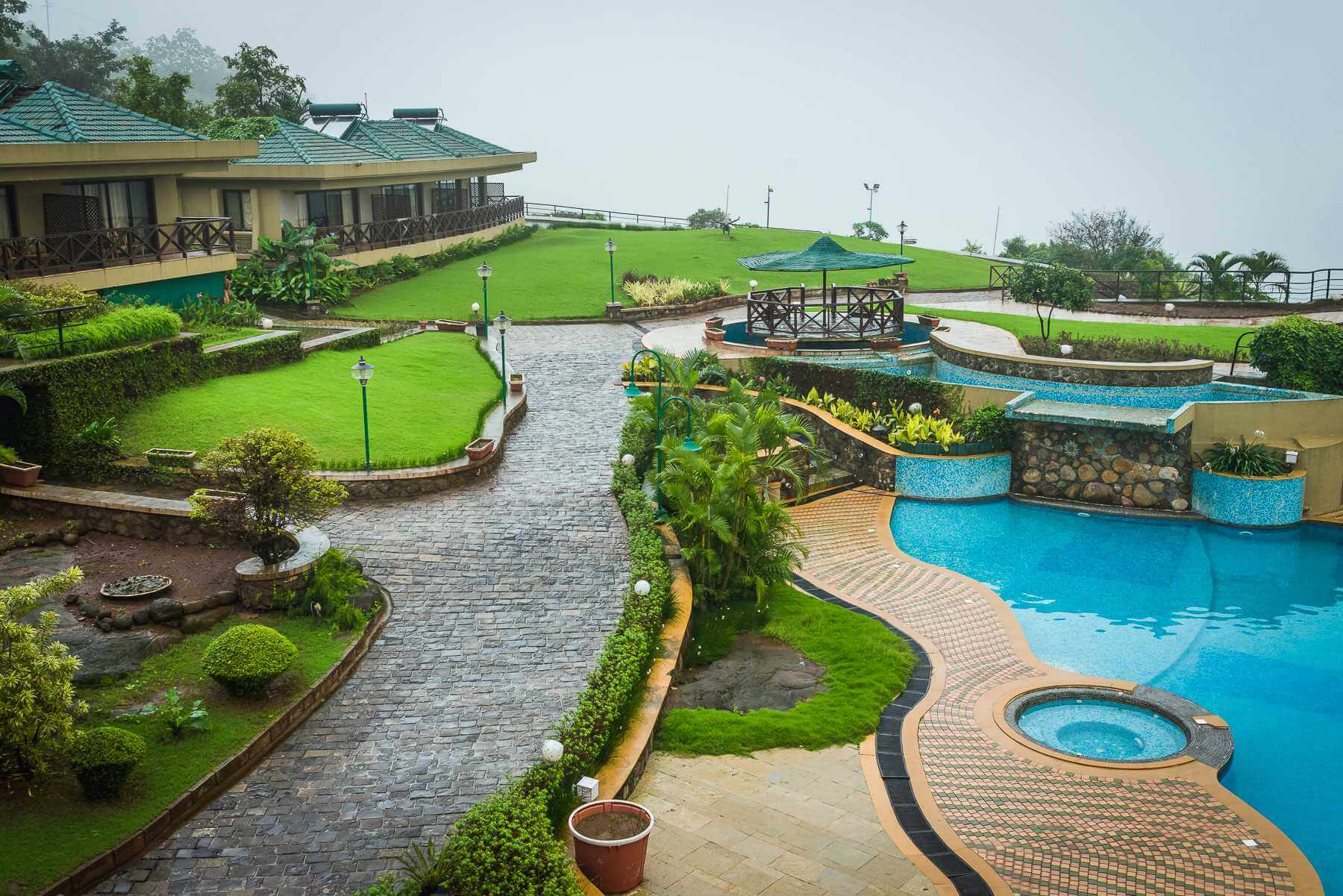 Snuggled amid plush greenery and soothing serenity, Upper Deck Resort is a pristine weekend retreat. One of the most popular Lonavala resorts for couples, Upper Deck is best known for trekking and nature walk. You can also enjoy wide range of indoor and outdoor games and stunning vistas of Tungarli Lake, misty mountains, and verdant grasslands.
What's special: Magic show and karaoke night during the weekends
Tariff: INR 13,500 per night onwards
Website | Reviews
Suggested Read: 8 Spectacular Places Near Mumbai People Didn't Know About
8. Serenity Resort – Everything in the name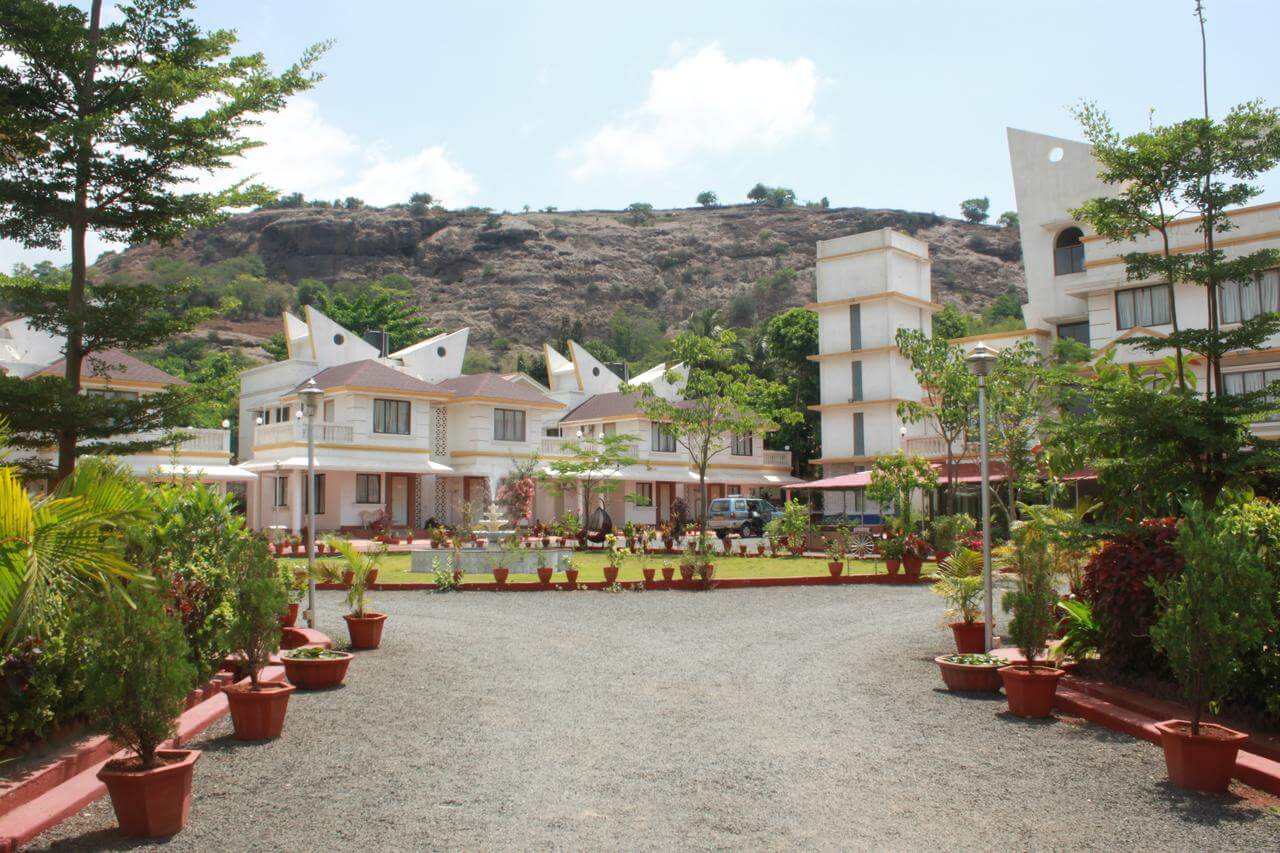 During your stay in this resort, immerse in the serenity of pristine valleys and listen to the birds chirping in the lush green woods. Serenity Resort in Tungarli, Lonavala is located 2,200 feet above offering stunning vistas of Tungarli Lake, dam and adjacent jungles. Spread over sprawling 1.5 acres, this resort is an ideal nirvana for honeymooners and families.
What's special: Full day and overnight jungle camps
Tariff: INR 3,500 per night onwards
Website | Reviews
9. Avion Holiday Resort – For a chilled out holiday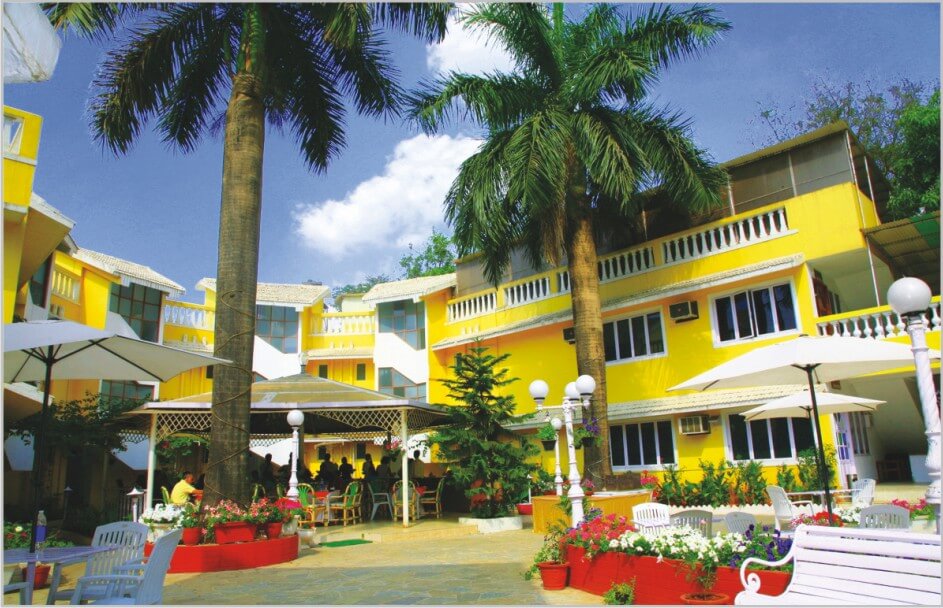 Avion Holiday Resort has well-appointed deluxe and cozy rooms, a recreation area, buzzing coffee shop, and banquet facilities. With convenient location on the main mall road, the resort is quite popular as a place to chill out and relax. The resort organises puppet show, magic show and Live DJ performances on special occasions.
What's special: Gazebo—a themed poolside multi cuisine restaurant
Tariff: INR 5000 per night onwards
Website | Reviews
10. Kumar Resort – A fascinating weekend retreat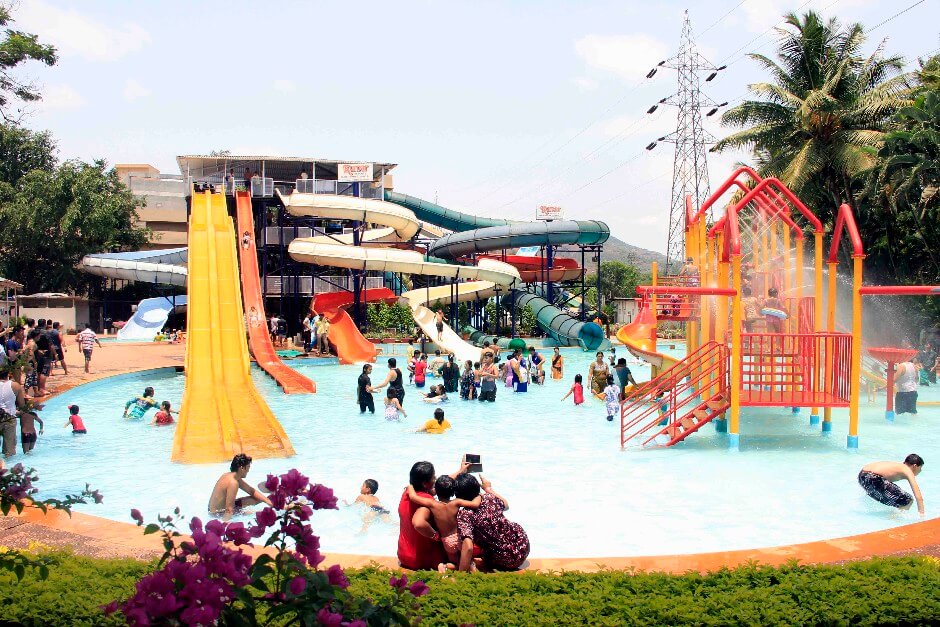 Ideal for family holidays and corporate picnics, Treasure Island is one of the best resorts in Lonavala offering spacious rooms, luxury amenities like Kumar da Dhaba, Dhiraj Restaurant, and Tandav lounge. Extremely warm hospitality by the resort staff makes visitor choose this resort over other 3 star resorts.
What's special: In house water park with relaxing pools, slides and rain dance area.
Tariff: INR 5000 per night onwards
Website | Reviews
Suggested Read: 20 Monsoon Destinations In India That Will Make You Dance In The Rain!
Relish every moment of this vacation by staying in one of these modern resorts situated in the middle of Lonavla valley.
Comments
comments