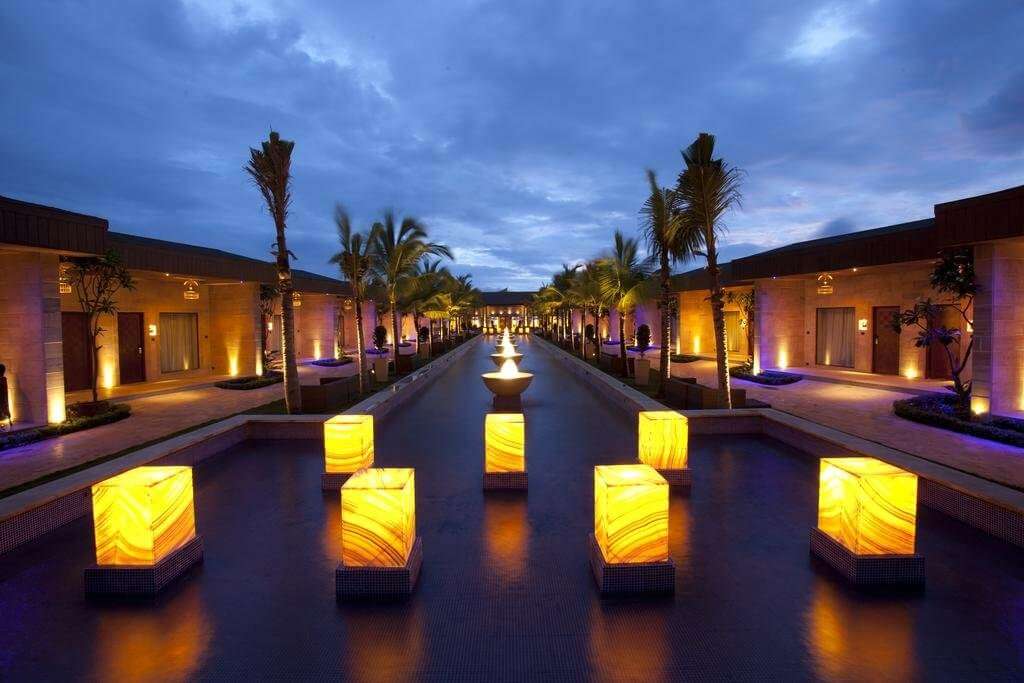 Lonavala — a hill station like a picture postcard near Mumbai and Pune is blessed with some amazing resorts in the valley. The best resorts in Lonavala are loaded with adventure activities and modern facilities. Set amidst amazingly serene locations to offer utmost peace and comfort, they focus on delivering an experience of absolute relaxation and rejuvenation. Before we move to the list of best Lonavala resorts, here is why you should plan a weekend getaway to Lonavala soon!
20 Best Resorts In Lonavala For Refreshing Escape
The following are the best resorts in Lonavala starting from 5-star properties and categorized according to their star ratings. Read on the know more about these gorgeous accommodations hosting a homely environment amid the mesmerizing valleys of Lonavala: 
Best 5 Star Resorts In Lonavala
We have shortlisted a few 5 star resorts in Lonavala where you should definitely crash at with your friends, family or near and dear ones. Are you prepared to make a lifetime's worth of memories at these places? Let's go:
1. Della Resort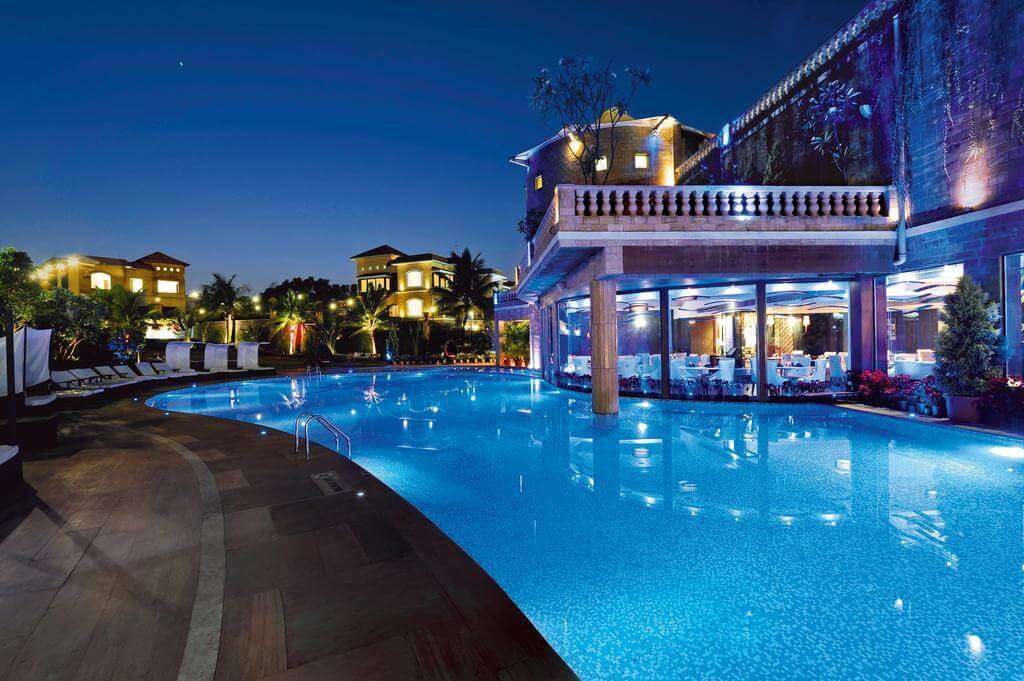 Della Resort is one of the best resorts near Mumbai with tastefully designed suites and state-of-the-art facilities. Ideal for adventure freaks and honeymooners, this luxury resort in Lonavala boasts a wide range of posh rooms and suites, 24 hours restaurant and bar, nightclub, and lounges. If you are looking for resorts in Lonavala with adventure activities, Della is the place to be!
What's special: Della Adventure Park – The Fun and adventure zone where one can indulge in dirt biking, rocket ejector, swoop swing, ATV rides, archery, shooting, and aqua zorb
Tariff: ₹15,500 per night onwards
Website | Reviews
Lonavala In Summer: 14 Famous Attractions To Put On Your Watch-List
2. The Machan Resort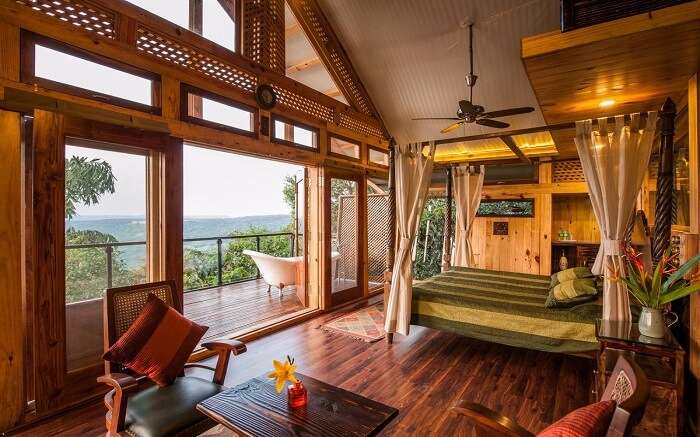 The Machan is one of the most popular resorts in Lonavala. It offers tree house accommodations. This is an eco-friendly resort that runs entirely on solar and wind energy. There is an in-house spa to revitalize the exhausted mind and body, and the jaw-dropping view of the surrounding from every room leaves every couple awestruck. It is also a perfect option among the best resorts in Lonavala for one day picnic.
What's special: Tree house accommodation, in-house spa, room with a view
Tariff: ₹8000 per night onwards
Website | Reviews
3. Fariyas Resort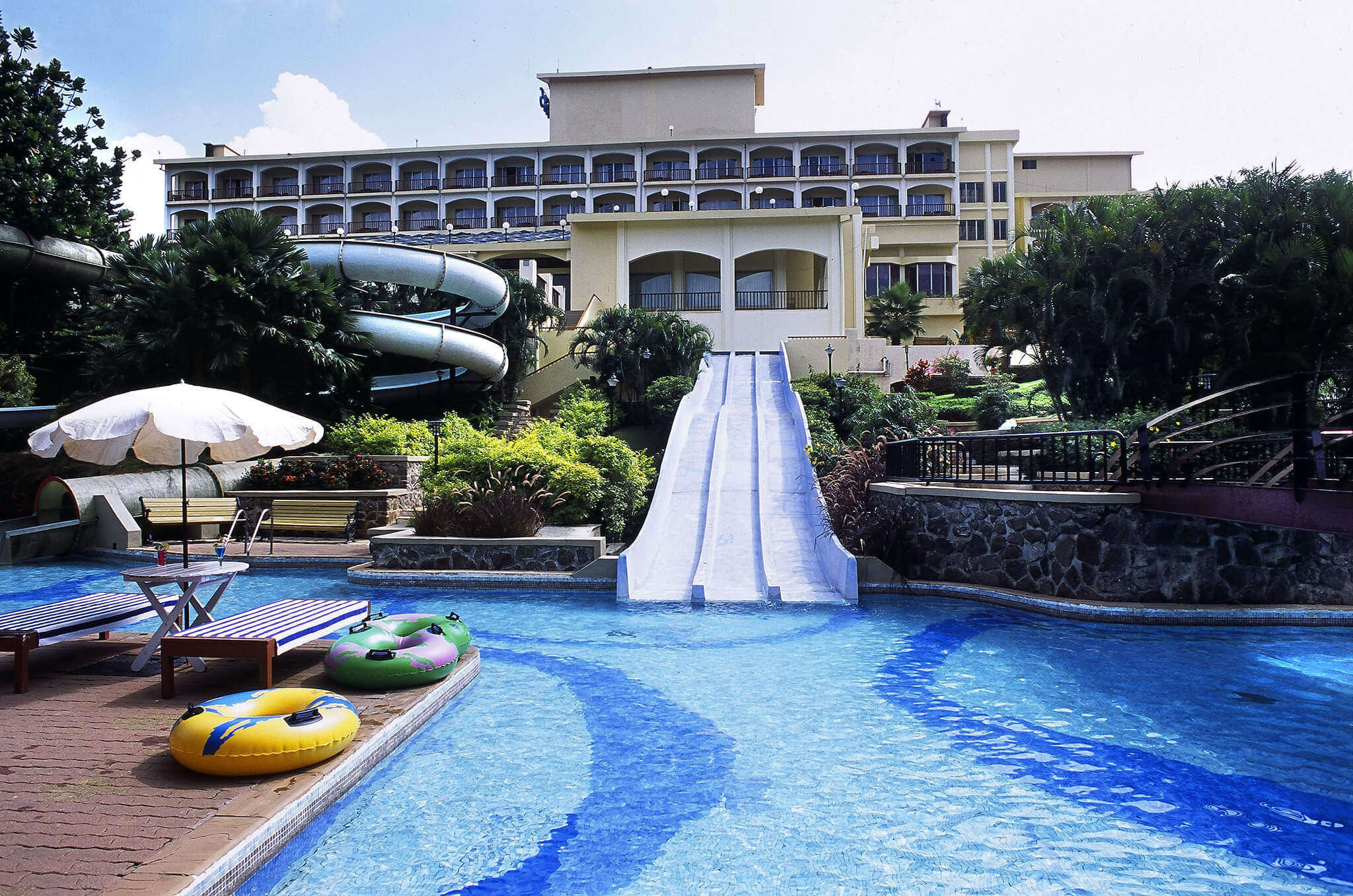 One of the best resorts in Lonavala is Fariyas – a perfect abode for complete holiday delight and happiness. Tucked away on the top of Frichley Hills—in close proximity to Pawana Lake, Lohagad Fort, and Karla Caves—this is one of the poshest resorts in Lonavala. Like other luxury resorts in Lonavala, Fariyas resort features a saloon, spa, and an indoor heated swimming pool.
What's special: Wild Water—The in-house water park with amusing rides like The Crazy Float Flume, The Bumper Slide, The Whirling Body Chute, The Kiddies Slips, The Kid Bubble, and the Wild Waters Cave
Tariff: ₹8000 per night onwards
Website | Reviews
23 Things To Do In Lonavala For A Memorable Trip In The Lap Of Nature
4. Rhythm Lonavala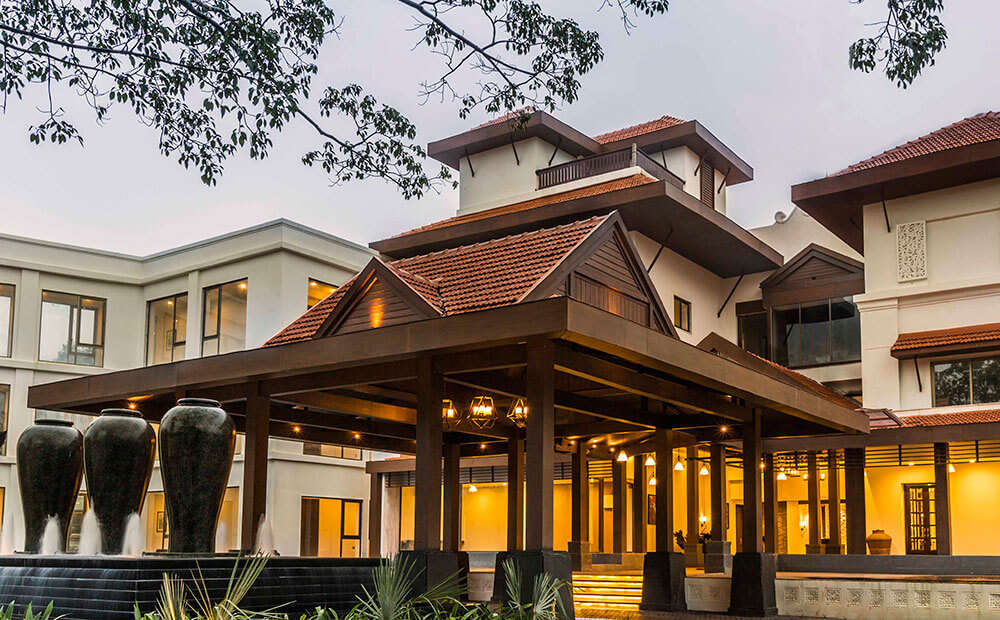 One of the best places to stay in Lonavala, Rhythm is an exclusive and elegant all-suite luxury resort located near Mumbai Pune Highway, Lonavala. Popular as a wedding venue, the building takes after an old Asian-colonial building and is surrounded by lush green vegetation.
With 84 tastefully decorated and well-appointed suites offering a pool view, round the clock café, kid's pool, art sessions for kids, mini-golf, croquet and lounge bar—this is one of the premium resorts in Lonavala and Pune. Make sure to crash here on your weekend getaways from Mumbai.
What's special: Hot air balloon ride organized by the resort
Tariff: ₹8000 per night onwards
Website | Reviews
5. Hilton Shillim Estate Retreat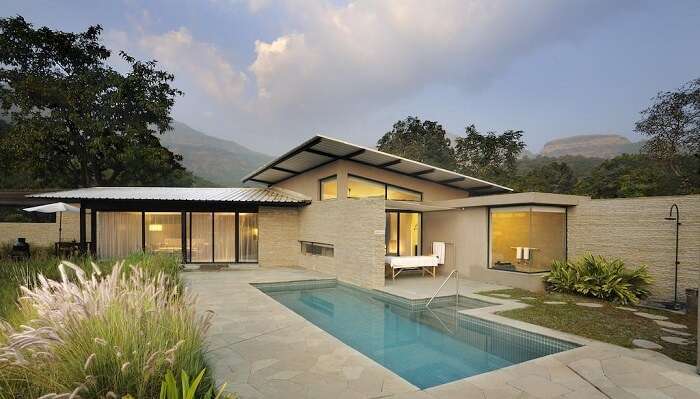 Only a 1.5-hour drive from Pune and just under a 3-hour drive from Mumbai, the resort is nestled in the Sahyadri mountain range, a 5-minute walk from the small village of Shillim. Sit on your private balcony and gaze at the stars, or simply take in the birdsong and the magic of nature around you. 
What's special: Sun terrace, BBQ facilities, bicycle rental, express check-in and check-out, banquet facilities
Tariff: ₹11,050 per night onwards
Website | Reviews
10 Churches In Pune That Will Surprise You With Their Architecture And Vibe
6. Sterling Lonavala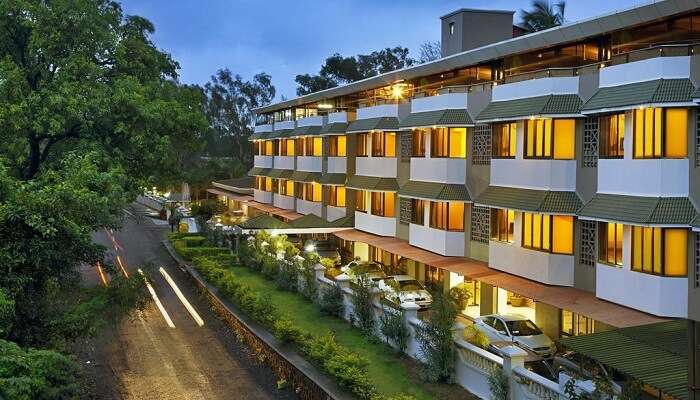 From gazing at the stars in a clear night sky to getting a massage in the comfort of the resort, there are many ways by which Sterling Lonavala can lift your spirits. From treks, bird-watching sessions, and adventure games to indoor and outdoor sports, the resort's Holiday Activity Centre has it all. Make sure to book a room in advance since it is usually packed during peak season.
What's special: BBQ facilities, electric kettle, refrigerator, closet, free parking
Tariff: ₹2,850 per night onwards
Website | Reviews
Best 4 Star Resorts In Lonavala
We have shortlisted a few 4-star resorts in Lonavala for lovebirds and honeymooners who are seeking an escape from Mumbai and Pune. Go through this list and take your pick:
7. The Dukes Retreat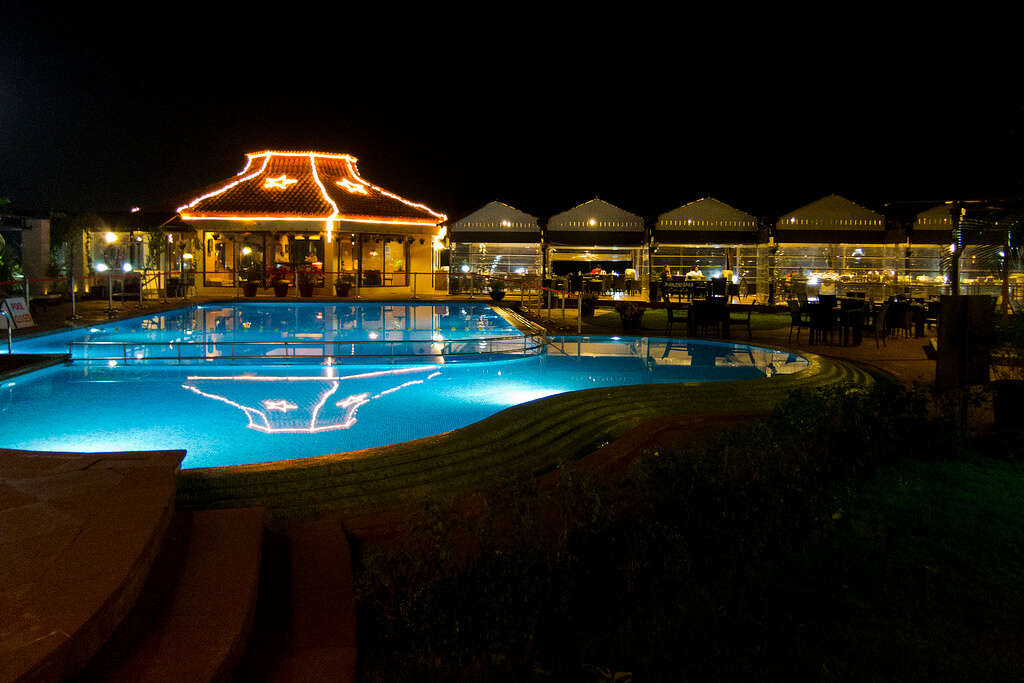 This resort in Lonavala features premium cottages, a sprawling landscape garden, kids' play area, and a wide range of indoor and outdoor games. It's the place to spend a few days in the middle of the valleys of Lonavala in peace.
What's special: The vistas from all the rooms of the resort
Tariff: ₹6750 per night onwards
Website | Reviews
6 National Parks In Maharashtra For A Fantastic Rendezvous With Wildlife
8. The Lagoona Resort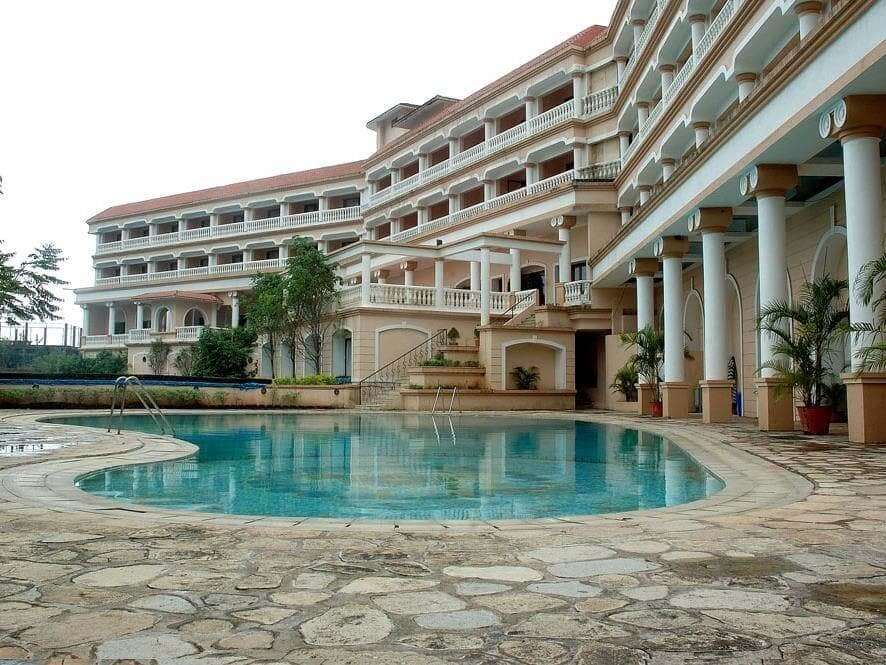 The first eco-friendly resort, Lagoona is also one of the best resorts in Lonavala among all affordable ones. It flaunts its sprawling man-made lagoon and host of eco-friendly activities like trekking and fishing. Along with these, video games and air hockey are also available in the resort.
What's special: Tipsy Horse (poolside dining service)
Tariff: ₹4500 per night onwards
Website | Reviews
9. Picaddle Resorts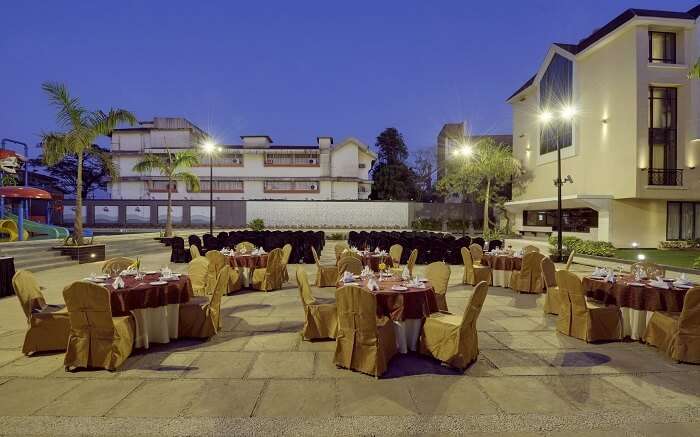 Image Source
At Picaddle Resorts, joy knows no bounds. Ranked among one of the best resorts in Lonavala, Picaddle Resorts is a fun place. With a multitude of services at your disposal, there is barely anything that you would ask for. Urban Nirvana, spa and lounge bar covers almost every aspect of an elegant stay. While spacious surroundings give kids ample place to play around. Picaddle has the right property and facilities to stay and it's certainly among the best resorts in Lonavala.
What's special: Waterpark, game zone, play area, and gym, and jacuzzi
Tariff: ₹4300 per night onwards
Website | Reviews
27 Honeymoon Destinations Near Mumbai For Those Romantic Short Trips
Best 3 Star Resorts In Lonavala
Are you gearing up for a weekend escape from Mumbai or Pune? We have shortlisted some 3 star resorts in Lonavala that you should definitely bunk at:
10. Cloud 9 Hills Resort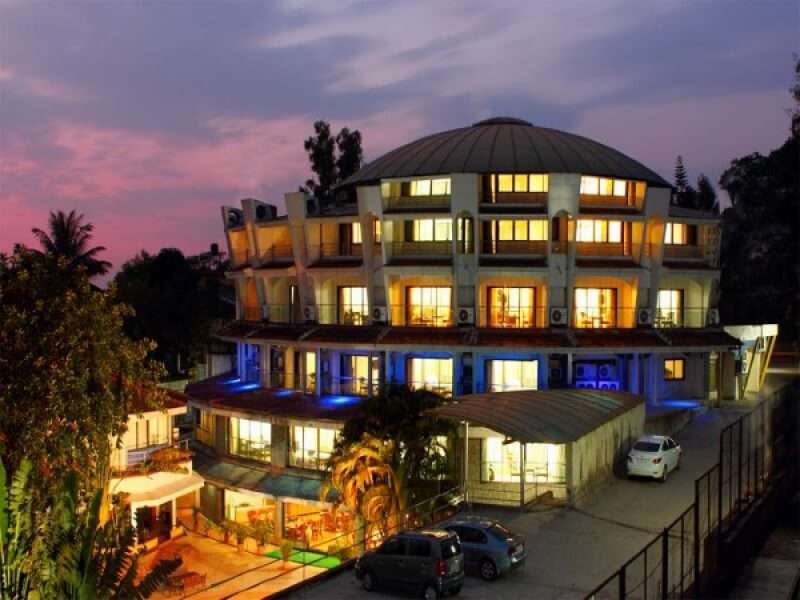 Cloud9 Hills is the best resort in Aamby Valley Road and can be reached in 2 hours from Mumbai and Pune. The resort is hygienic, neat, and blessed with mesmerising surroundings that'll take your breath away. Cloud 9 Hills is also famous as one of the Lonavala resorts for day picnics and excursions. It is one of the best cheap resorts in Lonavala with swimming pool.
What's special: Swimming pool with rain dance and mushroom shower
Tariff: ₹5300 per night onwards
Website | Reviews
11. Upper Deck Resort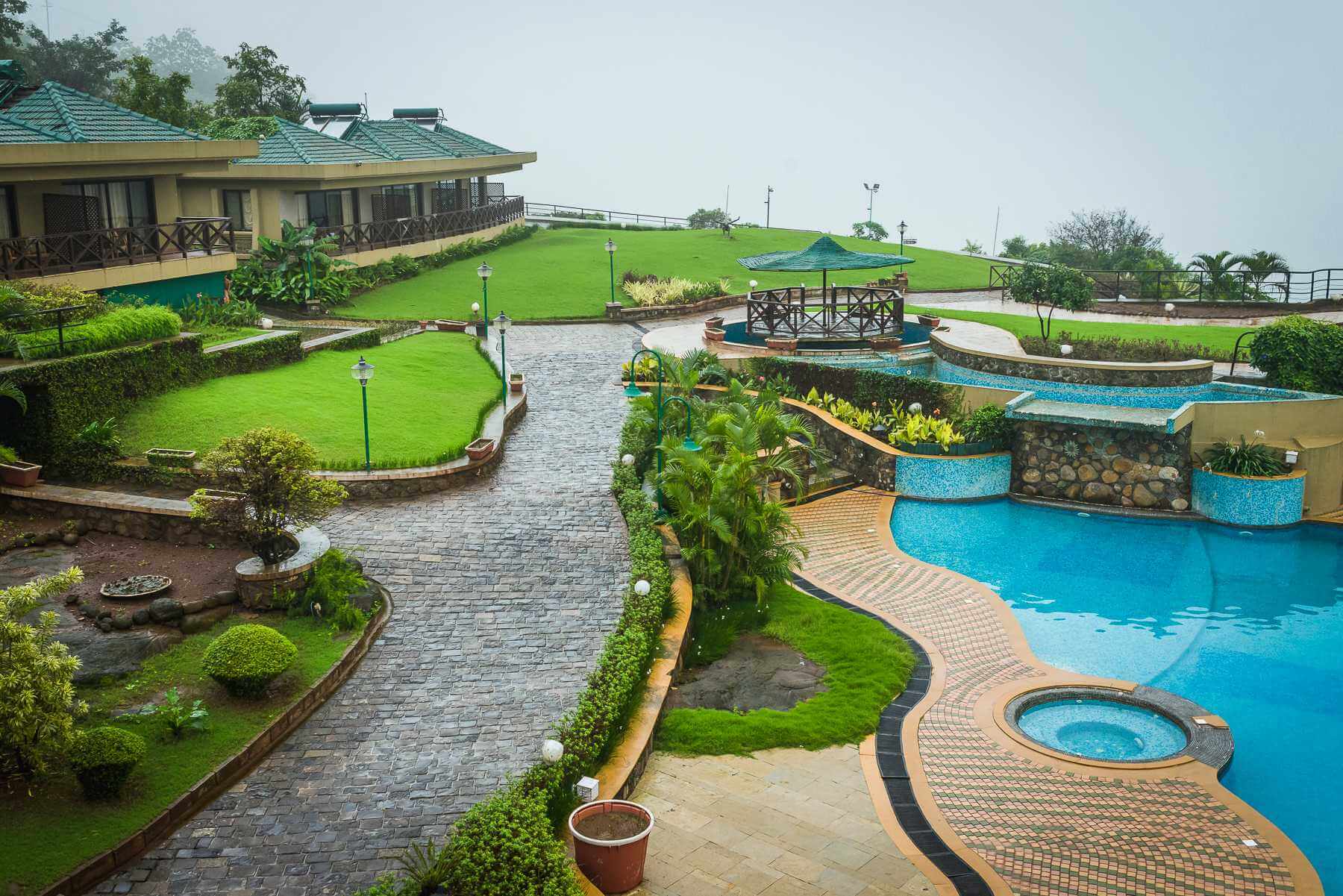 Snuggled amid plush greenery and soothing serenity, Upper Deck Resort is a pristine weekend retreat. One of the most popular Lonavala resorts for couples, Upper Deck is best known for trekking and nature walk. You can also enjoy a wide range of indoor and outdoor games and stunning vistas of Tungarli Lake, misty mountains, and verdant grasslands.
What's special: Magic show and karaoke night during the weekends
Tariff: ₹13,500 per night onwards
Website | Reviews
16 Spectacular Offbeat Places Near Mumbai To Be Explored
12. Serenity Resort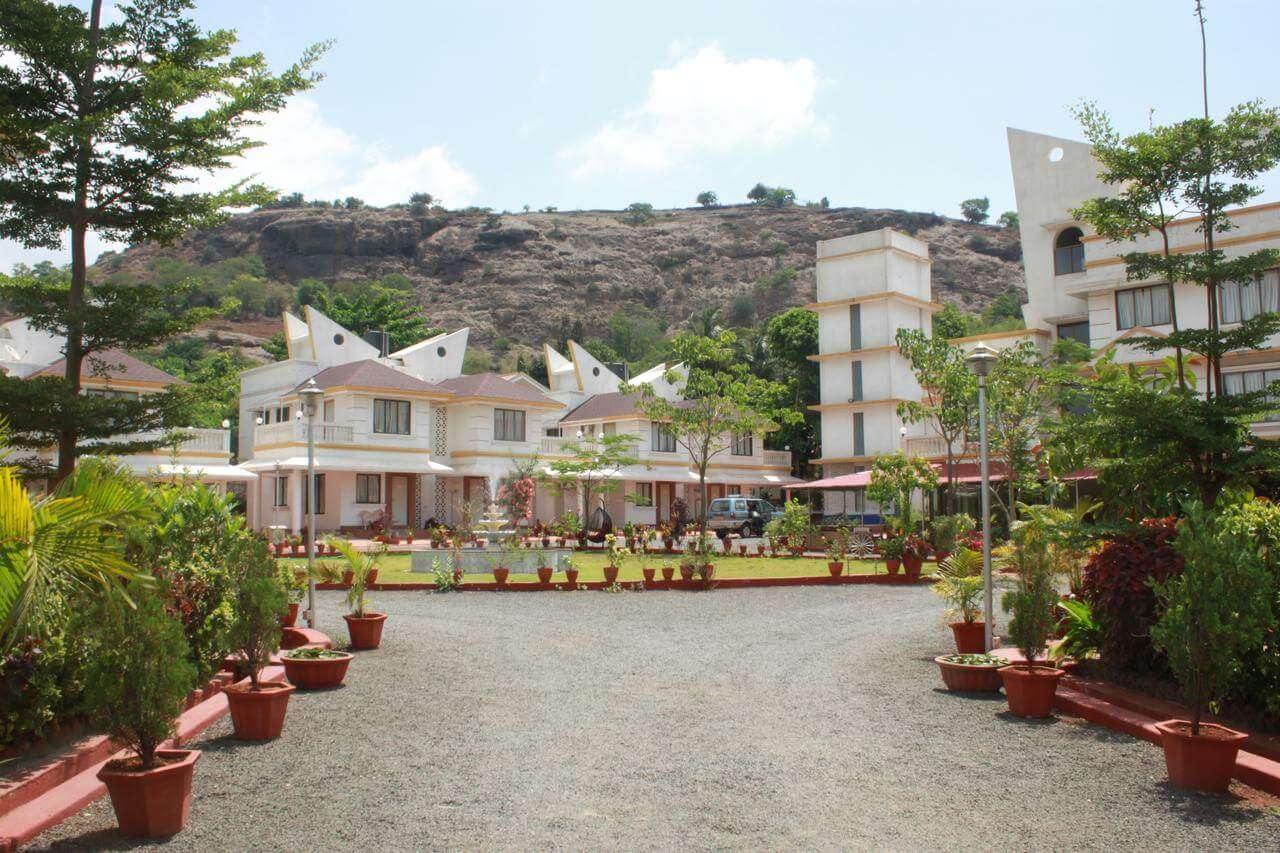 During your stay in this resort, immerse in the serenity of pristine valleys and listen to the birds chirping in the lush green woods. Serenity Resort in Tungarli, Lonavala is located 2,200 feet above offering stunning vistas of Tungarli Lake, dam and adjacent jungles. Spread over sprawling 1.5 acres, this resort is an ideal nirvana for honeymooners and families. 
What's special: Full day and overnight jungle camps
Tariff: ₹3,500 per night onwards
Website | Reviews
13. Avion Holiday Resort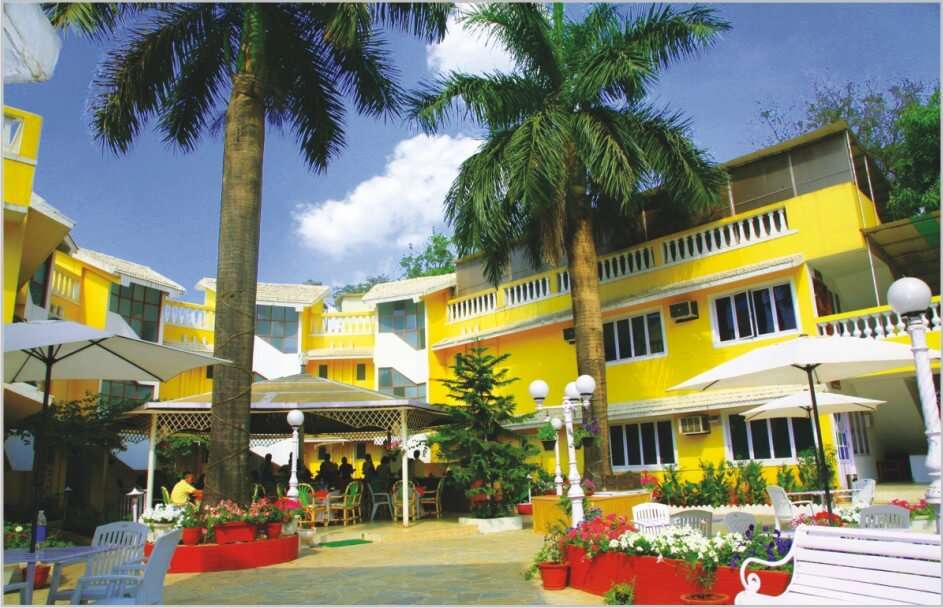 Avion Holiday Resort has well-appointed deluxe and cosy rooms, a recreation area, a buzzing coffee shop, and banquet facilities. With a convenient location on the main mall road, the resort is quite popular as a place to chill out and relax. The resort organises puppet shows, magic shows and Live DJ performances on special occasions. It is one of the best resorts in Lonavala for family.
What's special: Gazebo—a themed poolside multi-cuisine restaurant
Tariff: ₹5000 per night onwards
Website | Reviews
8 Best Cottages And Homestays In Matheran For Those Who Love To Stay Like Locals
14. Kumar Resort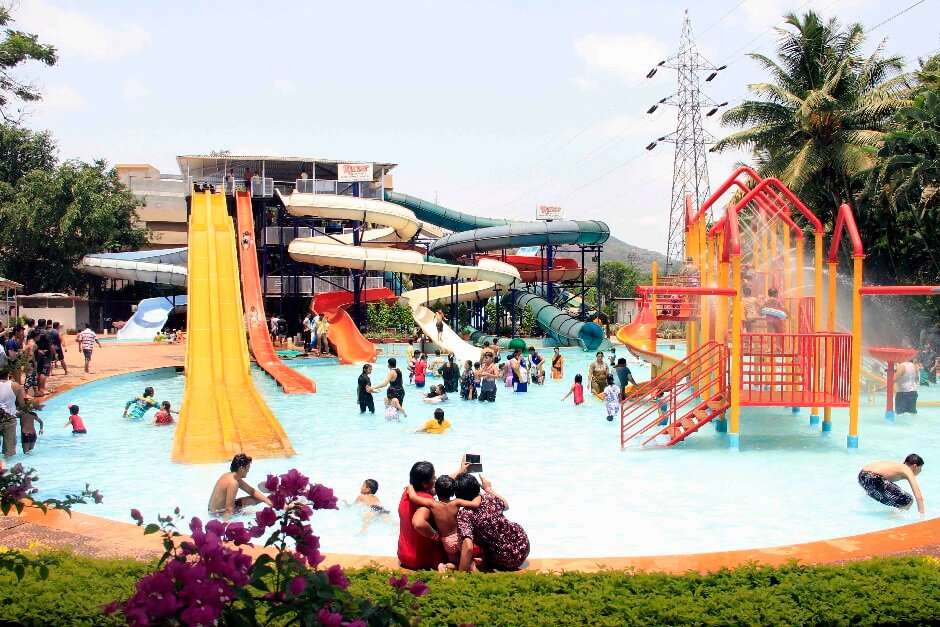 Ideal for family holidays and corporate picnics, Kumar Resort is one of the top resorts in Lonavala offering spacious rooms, and luxury amenities like Kumar da Dhaba, Dhiraj Restaurant, and Tandav lounge. Extremely warm hospitality by the resort staff makes visitors choose this resort over other 3 star resorts.
What's special: In house water park with relaxing pools, slides and rain dance area.
Tariff: ₹5000 per night onwards
Website | Reviews
15. Krushnai Resort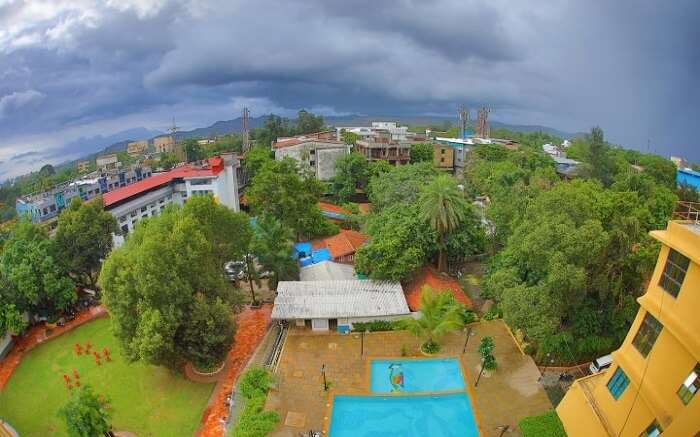 one of the best resorts in Lonavala for friends, the royal executive rooms hog the limelight at Krushnai Resort in Lonavala. Apart from a swimming pool and lush green surroundings, the courteous staff needs a special mention too. Among other notable features, the super-luxury suites are a treat for every discerning traveller. The jacuzzi installed in the bathroom is another noticeable feature that would leave you pleasantly surprised. 
What's special: Safe parking, banquet hall, and lush green lawns
Tariff: ₹5000 per night onwards
Website | Reviews
14 Best Places To Visit In Igatpuri That Are Exceptionally Beautiful
16. Mystica Resort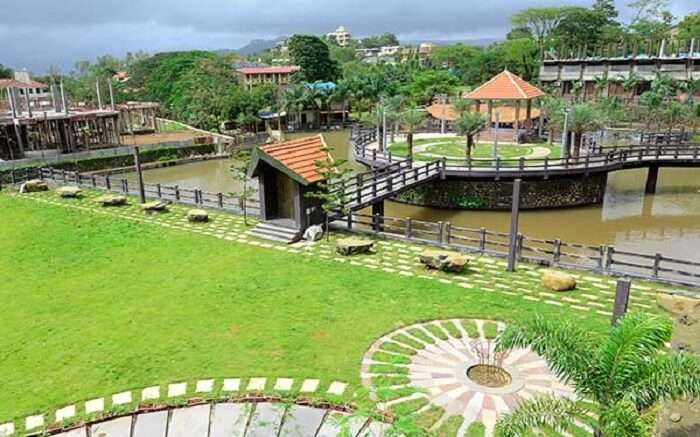 Image Source
Plenty of decors and heartwarming activities await you at Mystical Resort, one of the best resorts in Lonavala for couples. The resort thrives on a multitude of activities. By the time the sun sets, the resort lights up in a myriad of colours and it is such a treat to watch the beautiful spectacle. The highlights of Mystical Resort are a honeymoon suite for the wonderful couples, a health club, a trekking zone, fishing, and many more activities. The best of mountain views and lights await you in the gripping environs of Mystical Resort.
What's special: Waterfall, wedding island, and houseboat barbecue restaurant
Tariff: ₹3,500 per night onwards (approximately)
Website | Reviews
17. Treasure Island Resorts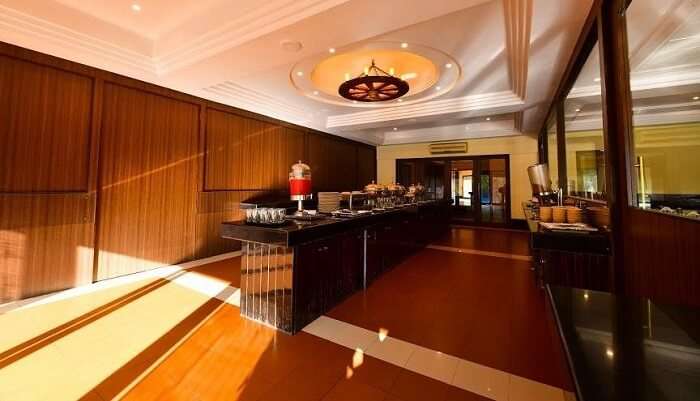 Treasure Island is famous for its vegetarian cuisine, which is the delight of all wedding ceremonies celebrated on its vast and spacious lawns. If you are looking for best budget resorts in Lonavala for a short holiday to chill out, all you have to do is hop into a car and drive down. This place is also suitable for throwing corporate parties. Does it get any better than this? We don't think so.
What's special: Sauna bath, gymnasium, steam bath facilities, pure vegetarian food
Tariff: ₹2500 per night onwards
Website | Reviews
Dharavi Becomes The Most Popular Tourist Destination In India Beating The Taj Mahal
18. Misty Meadows Resort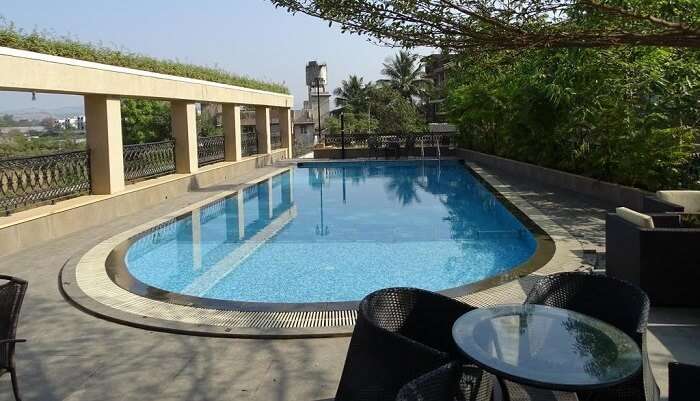 Misty Meadows Resort offers a stunning view from all its room. No matter where you stay, you will be thrilled at the hospitality of the staff and the bevvy of services that are offered. The room is equipped with a fridge, a kettle, a shower, a desk, and free toiletries. You get a choice between a la carte and a continental breakfast.
What's special: Swimming pool, free parking, spa and wellness centre, room service
Tariff: ₹4,500 per night onwards
Website | Reviews
19. Krisna Resort – All Suite Stay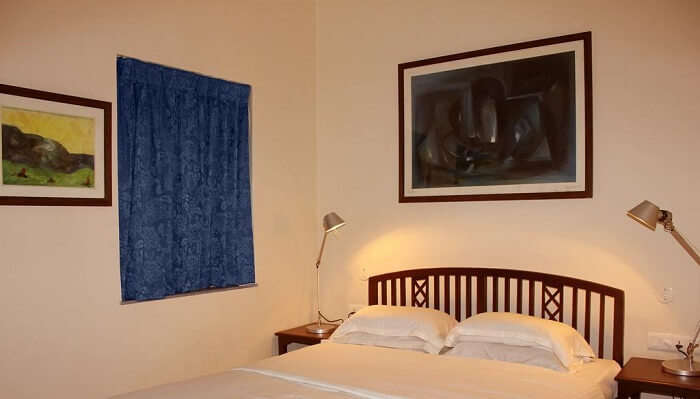 Nestled in tranquil surroundings, Krisna offers a perfect setting to spend time with your family, friends, colleagues or self. Be it a weekend getaway, a mid-week retreat or a week-long sabbatical, Krisna is indeed one of the best places in Lonavala to stay. Laze on the lawn, take a dip in the pool, or take a walk in the garden, you will be spoilt for choice.
What's special: Outdoor pool, free parking, free WiFi, pets allowed, complimentary breakfast
Tariff: ₹3900 per night onwards
Website | Reviews
19 Hill Stations Near Nashik That Offer A Rejuvenating Retreat
20. Swarg Resort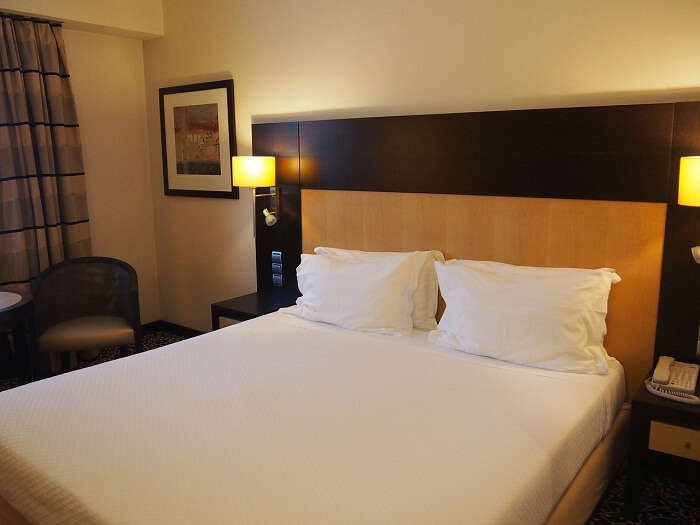 Offering complimentary parking and a Jacuzzi, Swarg Resort, among the best resort in Lonavala for family, lies in proximity to Bhairavnath Temple. It provides rooms with an in-room safe, climate control and a flat-screen TV. The resort also features marble flooring in the rooms. There are 5 bedrooms, a mini-kitchen and 6 bathrooms in this venue. The entire property comfortably accommodates up to 10 guests.
What's special: Non-smoking rooms, in-house restaurant, family rooms, bar
Tariff: ₹4000 per night onwards
Website | Reviews
Reasons Why Lonavala Is A Popular Weekend Getaway
Lonavala is one of the most popular weekend getaways from Mumbai, and it is packed during long weekends. No points for guessing why. Here are the top 3 reasons why Lonavala is everyone's favourite escape:
1. Location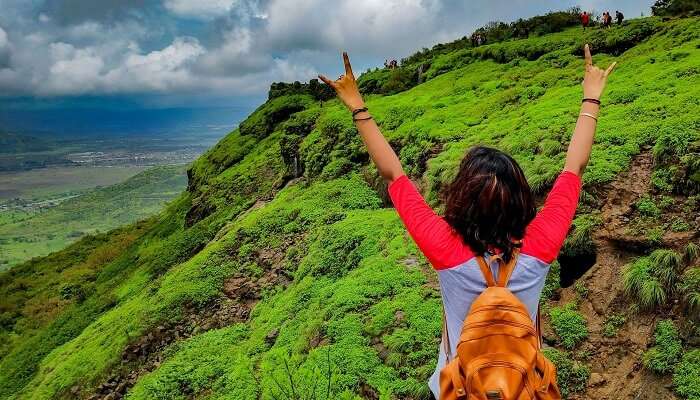 Lonavala's proximity to India's two popular cities – Mumbai and Pune make it easily accessible. The distance from Mumbai is 83 km, and distance from Pune is 65 km. From both cities, it takes about 2 hours to reach the Lonavala Valley, and the best way to reach is by cab or your personal car. However, you can also opt for a bus or train to reach the hill station.
An Absolute Post-Covid Travel Guide To Maharashtra: How To Explore This Gem Of Sahyadri Range Safely
2. Natural Beauty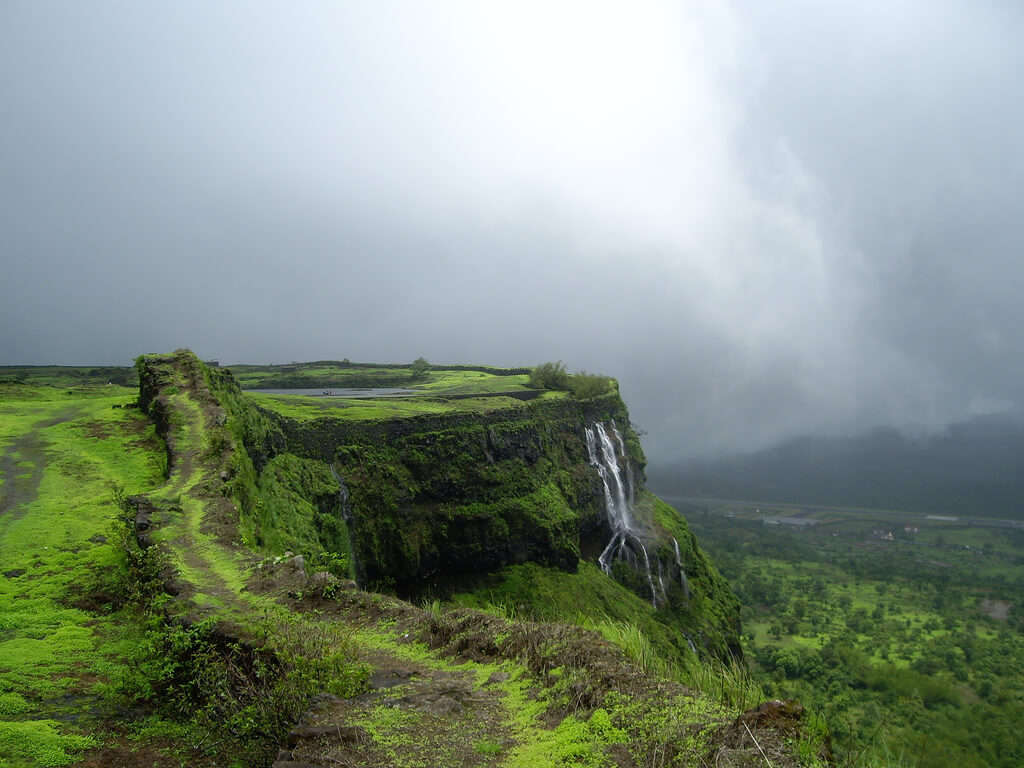 Located on Mumbai-Pune Expressway, Lonavala is a hill station as beautiful as the route from both sides. A part of the Sahyadri Hills of the Western Ghats, a weekend getaway to Lonavala also includes Khandala and Rajamchi. Attractions here are nature's pristine beauty and greenery, along with tourist spots like Karla Caves, Bhaja Caves, Lohagad Fort, Bhushi Dam and Duke's nose among others.
3. Weather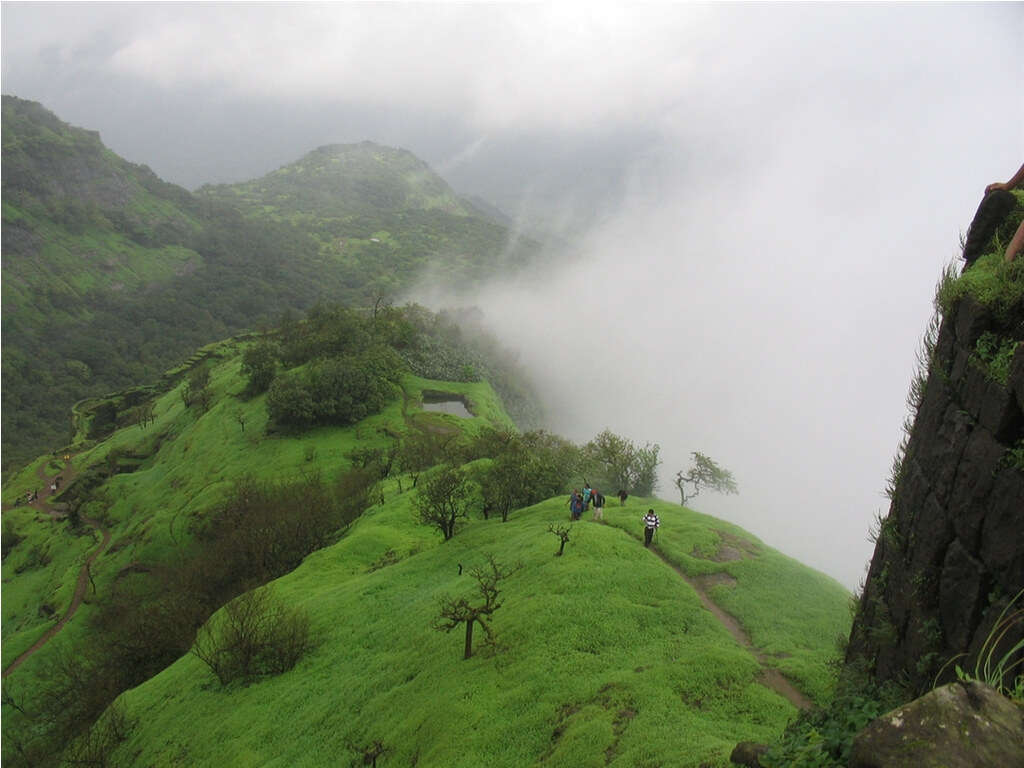 Lonavala is visited by tourists and Mumbaikars throughout the year. However, the best time to visit Lonavala is during monsoon, i.e. July and August. This is the time to enjoy the misty mountains, sparkling lakes, waterfalls, and the intoxicating aroma of strawberries! How can you resist this? Don't you think it's time to embark on a weekend getaway to Lonavala? Don't worry about where to stay, we've got you covered.
20 Finest Places To Visit In Lonavala In Rainy Season
These are some of the best resorts in Lonavala. Take a look and start shortlisting right away! Book a trip to Lonavala with TravelTriangle for a hassle-free holiday! You will have the time of your life and will be surprised at the bevvy of avenues for adventure and entertainment that Lonavala offers you.
For our editorial codes of conduct and copyright disclaimer please click here. 
Frequently Asked Questions About Best Resorts In Lonavala
Which is best Lonavala or Khandala?
There are many places to visit in this area like Rajmachi point, Shivaji Udyaan, Valvan Dam and Lonavala Lake. PicNtic Taxi is the ideal one to choose for reaching Lonavala and exploring the city. The best time to visit Lonavala-Khandala are the months of July and August. Lonavala has heavy rainfall during these months.
How do you get to Machan Lonavala?
Driving Directions to The Machan from Mumbai/Pune:
1. Take the Mumbai-Pune Expressway to the Lonavala/Khandala Exit (onto the old highway NH4)
2. Turn Right (coming from Mumbai)/Turn Left (coming from Pune) at the Kumar Resorts T-junction on NH4.
3. Follow directions to Aamby Valley/INS Shivaji onto Jalvaayu Marg – 1.7 km.
How can I go to Lonavala by train?
Following are the train names and their respective train number – Mumbai Cst Solapur Express (11305), Mahalaxmi Express (17411), Udyan Express (11301). The first train from Mumbai to Lonavala is at 00:15 AM, which is Madurai Express (11043) followed by Bhagat Ki Kothi Sbcexp (16507) which leaves at 01:10 AM.
Which is the best month to visit Lonavala?
The best time to visit Lonavala is between the months of October and May. It is advised not to visit Lonavala in the monsoon season between the months of June and September, as it experiences heavy rainfall during this time.
Is Ola available in Lonavala?
Ola and Uber can now bring in passengers from different cities to Lonavala, however, cannot pick the outstation passengers from the city itself.
How many days we can spend in Lonavala?
Two days will be sufficient to see Lonavala. You can visit all the best tourist destinations and can indulge in adventurous activities.
How can I go to Lonavala from Mahabaleshwar?
There are no direct flights or trains or buses between Lonavala to Mahabaleshwar. The convenient and fastest way to reach from Lonavala to Mahabaleshwar is to take Tata Indica from Lonavala to Mahabaleshwar.
People Also Read: