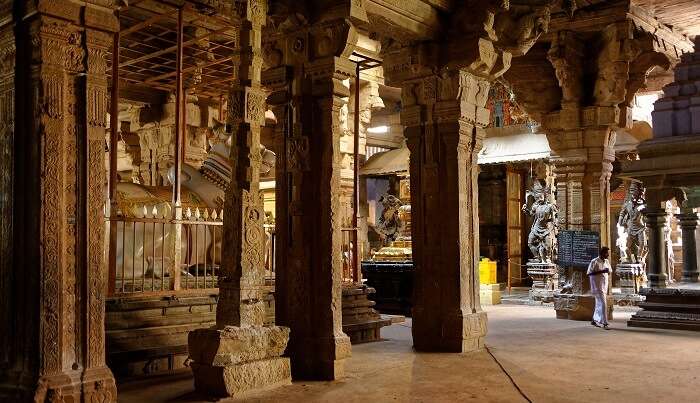 Tirunelveli also acknowledged as Tinnevelly is one of the largest cities in Tamil Nadu which is a commercial hub known for agrarian economy. Tourists will get to witness amazing sights, beautiful waterfalls, mesmerizing temples and some of the incredibleplaces to visit in Tirunelveli. It is interesting to know that Tirunelveli is as ancient as the 2000 year back located on the banks of river Tambraparni providing irrigation facilities for crops. Want a break from your monotonous life? We give you some of the famous tourist places in Tirunelveli in Tamil Nadu that will allure you. The best places to visit in Tirunelveli will rejuvenate and tranquilize your soul.
7 Places To Visit In Tirunelveli
While going on a trip, you can check out the list of top 7 places to visit in Tirunelveli which can motivate you to plan for an amazing trip.
1. Kalakkadu Wildlife Sanctuary- Encounter With The Wildlife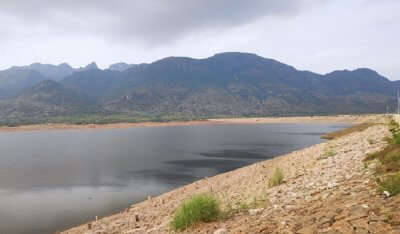 Are you an adventure enthusiast? Kalakkadu Wildlife Sanctuary is one of the famous places to visit in Tirunelveli as it is included in one of the national parks that give shelter to a Tiger in the whole of South India. You will also get to see many animals such as Lion-tailed macaque, bonnet macaque, Nilgiri langur, sambar, Nilgiri tahr, sloth bear, gaur, elephant, panther, flying squirrel, wild dog, and pangolin. You can also go for activities like trekking and safari rides.
6 Adventure Sports In Kochi That Will Let You Challenge Your Fears In 2022!
2. Papanasam- Come And Visit The Popular Picnic Spot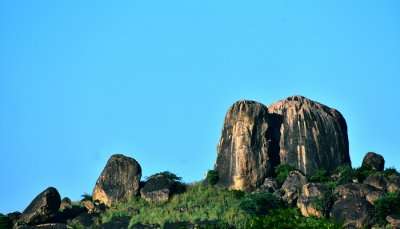 Being a small village, Papanasam is a place with a tranquil environment and stunning attractions and is one of the famous Tirunelveli tourist spots. Situated at a distance of 37 km from Tirunelveli, Papanasam is famous for Papanasam Temple which is considered an incarnation of Lord Shiva who is the main deity worshipped in the temple. You can even pay a visit to another famous tourist attraction in Papanasam that is Papanasam Dam which is constructed on the river Thamirabarani.
3. Agasthiyar Falls- Experience A Dip In Waterfall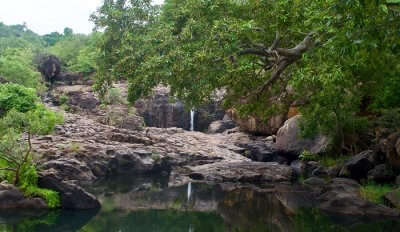 Agasthiyar Falls is a spectacular waterfall with a religious belief that if any person will take a dip in water then he/she will be free from his/her sins. Agasthiyar Falls is located at a distance of 42 km from Tirunelveli lying on the river of Tamiraparani. Agasthiyar Falls is also acknowledged as Papanasam Falls where you can also get a chance to see Tiger or Cheetah in the forests. Get to breathe in the fresh air and this place is worth visiting, making it one of the best tourist places in Tamil Nadu you must explore.
10 Best Adventure Sports In Darjeeling For The Thrill Seekers In 2022
4. Kanthimathi & Nellaaiappar- Visit The Famous Twin Temples Of South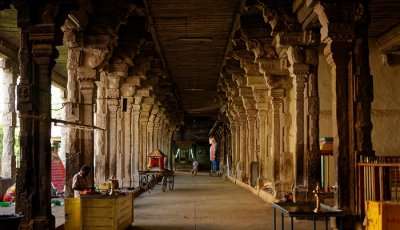 If you are a religious personality and are planning to visit places in Tirunelveli then the twin temples of Kanthimathi & Nellaaiappar will surely amaze you. You will get to experience the excellence that these ancient temples have as one is dedicated to Lord Shiva and Goddess Parvati. You will be surprised to know that these temples are about 700 years old. You must visit Golden Lily Tank comprising a hall of 1000 pillars and every pillar you will view is an illustration of beautifully carved and decorated. This is also a place that is celebrated by people during many festivals of Tamil Nadu.
5. Courtallam Waterfalls- Witness The Spa Of South India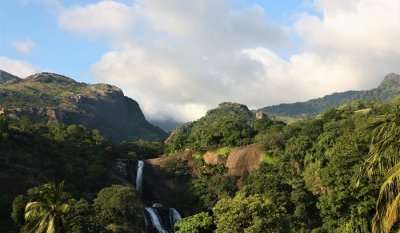 Courtallam Waterfalls is located amidst the panchayat town of Tirunelveli district. You will get to experience the magnificence of the waterfall as it is at a height of 520 feet. You will be mesmerized by the lush green surroundings and giant hills which are pleasing for the eyes. One of the perks of visiting Courtallam Waterfalls is that no entry fees are charged and is open all the time.
41 Tourist Places Near Coimbatore That Are A Must Visit On Your 2022 Holiday
6. Vettuvan Koil- Visit The Paradise Of Ancient Sculptures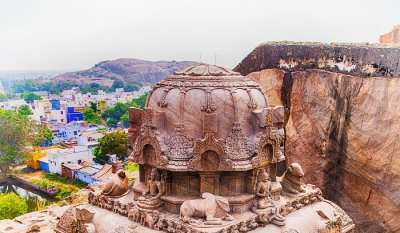 Vettuvan Koil is one of the finest places to see in Tirunelveli as the place has a lot to offer such as excavations and ancient caves. Vettuvan Koil is also acknowledged as a sculptor's paradise and if you are an enthusiast who loves to explore ancient places then this is rightly meant for you. Taking a tour of this place is also one of the best things to do in Tirunelveli.
7. Krishnapuram Temple: Experience The Beauty Of Huge Sculptures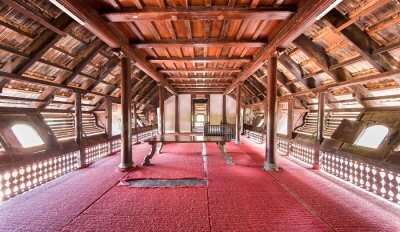 The Krishnapuram Temple is at a distance of approx. 15 km from Tirunelveli which is one of the most beautiful temples and you must add in places to visit in Tirunelveli. The temple is dedicated to Lord Vishnu and is renowned for magnificent sculptures along with an amazing idol of Lord Vishnu.
16 Gorgeous Waterfalls Near Coimbatore To Soak In Those Refreshing Vibes In 2022!
Ready for spending an amazing time in Tirunelveli in Tamil Nadu? The roots of the city are intact and will give you religious vibe. Pack your bags and add some of the places in your itinerary while planning a trip for Tirunelveli. You will get to relish some of the delicacies that will taste like some festival in your mouth. Enhance your holiday experience by making sure that you include some of the places to visit in Tirunelveli in your bucket list.
For our editorial codes of conduct and copyright disclaimer, please click here. 
Frequently Asked Questions
How can I travel within Tirunelveli?
You can commute by cabs and rickshaws.
Name some of the top places to visit in Tirunelveli for sightseeing?
Kalakkadu Wildlife Sanctuary, Papanasam Falls, Kanthimathi and Nellaiappar, Papanasam, and Agasthiyar falls.
How many days are required in Tirunelveli?
2- or 3-days trip is enough to visit Tirunelveli.
People Also Read:
Places to visit in Thanjavur Places to visit in Karnataka Places to visit in Mcleodganj
Comments
comments