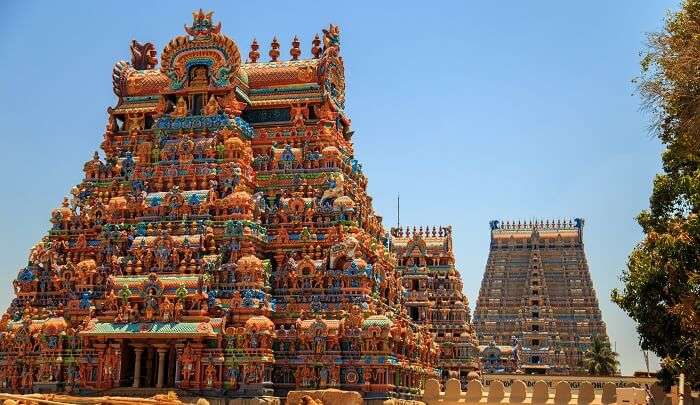 Tiruchirappalli is a famous industrial and educational city in Tamil Nadu. It is a place dotted with many temples, churches and monuments. The scenic charm of the place makes it one of the most visited places in Tamil Nadu. The rich cultural heritage of the city can be seen through the architecture of buildings in this city. Some of the most enthralling places to visit in Trichy include Rock Fort Temple, Railway Museum, Kallanai Dam, etc. Besides, Tiruchirappalli also has few attractions like Pachamalai Hills, and Puliyancholai Falls that make for an interesting day trip. It is truly a heaven for Hindu pilgrims as well as history buffs.
8 Best Places To Visit In Trichy
Trichy is a place dotted with numerous religious and historical sites. Below mentioned are some of the best places to see in Tiruchirappalli Check them out along with other details like location and timings and make your itinerary in advance for your next trip.