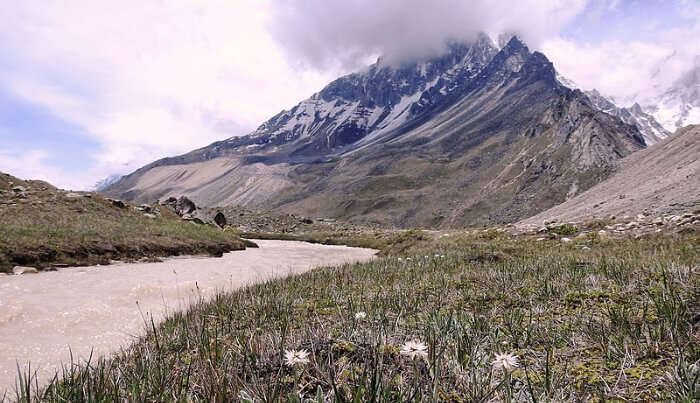 Himachal Pradesh is situated in the Western Himalayas surrounded by famous summer retreats such as Kullu, Shimla, Dalhousie, Dharamshala, and Manali, to name a few. Known as the best place for romantic strolls, this north Indian state is spread across the valleys with a lot of perpetual rivers flowing through them. There are a lot of places to visit near Himachal for giving a visual treat to your eyes, admiring the beauty of nature, and indulging in a variety of adventurous activities.
Places To Visit Near Himachal – Dehradun
Needless to say, the beauty of this land is beyond your imagination. If you like everything and anything about snow, visiting these amazing places near Himachal will give you an experience of a lifetime.
1. Sahastradhara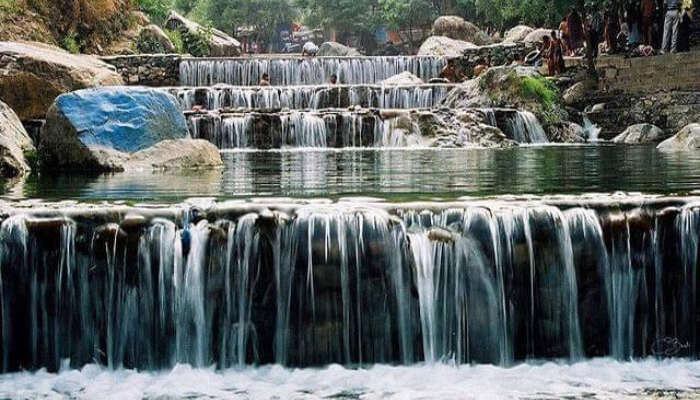 A beautiful place is famous for the magnificence of its landscape that is comprised of shining waterfalls, caves, steppe farming land, and the stunning mountain range of Himalayas. The journey to this place takes only 7-8hours from Himachal Pradesh. The name "Sahastradhara" implies "The Thousand Fold Spring".
Things to do: Trekking, Hiking, River rafting, Shopping, exploring temples, museums, etc.
Best Time to Visit: Winter (October-March)
Timings: 8 AM – 5 PM
Distance from Himachal: 215 km
Must Read: 15 Places To Visit In Himachal Pradesh In December 2019
---
Himachal Holiday Packages On TravelTriangle
---
2. Tapkeshwar Mahadev Temple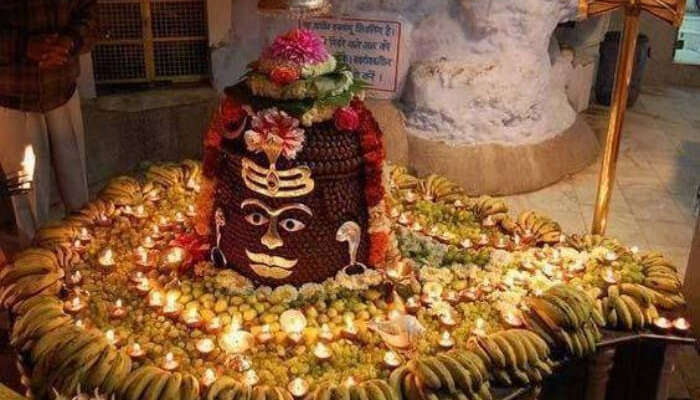 Recognized as the oldest Shiv Mandir in Uttarakhand, Tapkeshwar Temple is situated at the Nandi River's banks. The road journey only takes 6hours from Himachal to this shiv mandir. The temple is sheltered under a cave that is specialized with natural dripping water over the shiva-linga. The place is one of the beautiful tourist places near Himachal Pradesh on account of its religious significance.
Things to do: celebrating Shivratri, exploring caves and hills, bathing at spring waterfalls, shopping, etc.
Timings: every day (6 am-7 pm)
Entry fee: Free
Distance From Himachal: 226.7km
Suggested Read: 7 Best Things To Do In Khajjiar For A Refreshing Holiday In Himachal Pradesh
3. Mindrolling Monastery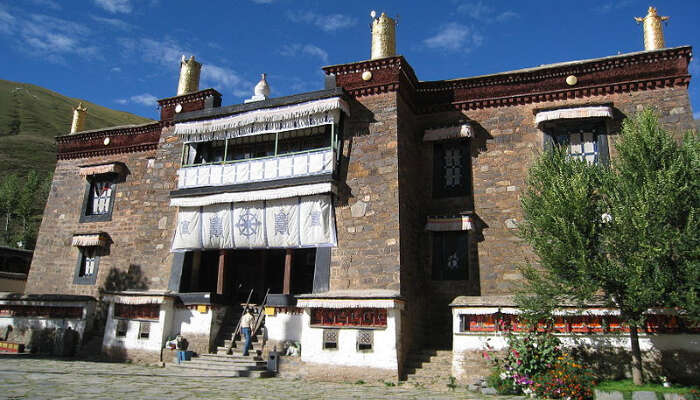 One of the famous Monasteries in Dehradun, Mindrolling Monastery is a beautiful tourist destination where people of all religions and cultures arrive to enjoy the peacefulness of mind away from the humdrum of materialistic lifestyle. The monetary is comprised of large spaces, stupas and beautiful gardens. The premises include Ngagyur Nyingma College that offers Buddhist studies to monks so that they can deliver their spiritual knowledge to the upcoming generations.
Things to Do: Visiting Temples, Shopping, Learning Tibetian Culture and trying Traditional Tibetian Cuisines.
Entry Fee: Free
Timings: Everyday from 9 am – 7 pm
Distance From Himachal: 228.4 km
Suggested Read: 12 Snowfall Places In Himachal Pradesh: A List For Your 2020 Trip
4. Tapovan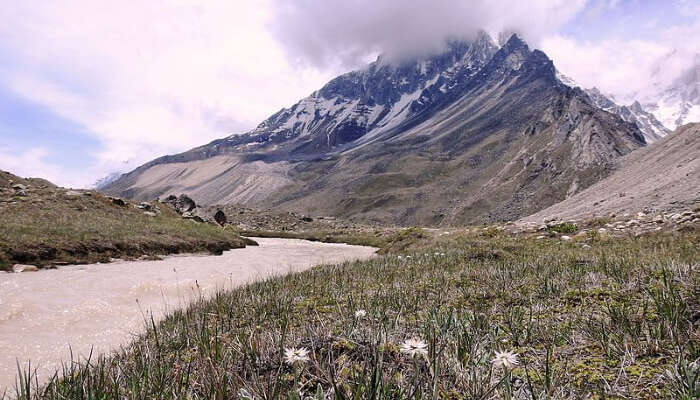 Tapovan is a typically distinct area blanketed by the rich green grasslands that are recognized to be the highest altitude grasslands in India. This place has mythological significance as according to Hindu epic Mahabharata, Guru Dronacharya had performed his repentance in this place. This sacred hill station near Himachal Pradesh is a homeland to many sages, sages, and gurus who live in huts, caves and shiv mandirs. Tapovan is located near the legendary Gangotri shrine (14,640 feet from sea level).
Things to do: Trekking, Prayer, Yoga, etc.
Best time to visit: The ideal period is from August to October.
Timings: Everyday From 6 am-8 pm.
Entry Fee: Free
Distance From Himachal: 273.5 km
Suggested Read: 11 Travel Tips For Himachal Pradesh That Will Come In Handy For Your Trip In 2020
5. Forest Research Institute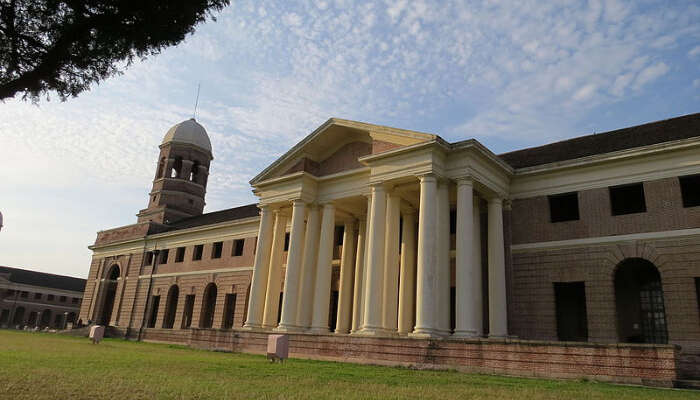 Forest Research Institute has been constructed in a conjugal style of Greco-Roman and Colonial architecture. Located in Dehradun Uttarakhand, this institution is enclosed by the beautiful sprawling campus that is further intensified with a view of Tons River on its Westward border. This institution has also been used for Bollywood film making. Prominent productions are- Krishna Cottage, Paan Singh Tomar, Rehna Hai Tere Dil Mein and Student of the Year. This institute has six museums dedicated to Forestry and woodcraft research. The infrastructure also includes libraries, printing press, laboratories, herbarium, and arboreta. One of the six museums, the extensive Botanical Museum has earned this institution a special charm among the tourists.
Things to do: Visiting Museum, Nearby clock Tower, Gaining Knowledge, etc.
Timings: Every day From 9.30 am -5 pm
Entry Fee: INR 25
Distance From Himachal: 222.1 km
Suggested Read: 13 Monuments In Himachal Pradesh For Your Vacay In The Snow Laden State!
Places To Visit Near Himachal: Chandigarh
Chandigarh is another city that lies close to Himachal and offers a variety of tourist spots for the visitors. One can never get bored here.
6. Zakir Hussain Rose Garden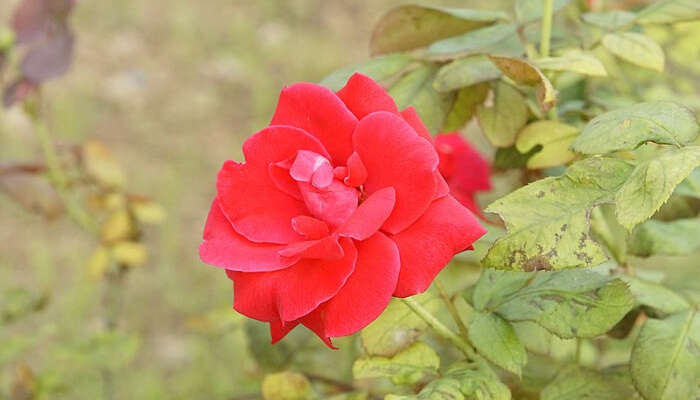 Positioned in sector 16 of Chandigarh, Zakir Hussain Rose Garden is a blooming presentation that exhibits approximately 825 species of flowers and 32,500 species of curative shrubs and trees. The excellence of this garden is particularly intensified by the stretches of foggy hills and beautiful spring in the background. With its relaxing atmosphere and flourishing charm, Rose Garden is one of the most beautiful places to explore near Himachal.
Things to do: Photography, Picnic, Strolling, attending rose festivals, etc.
Best time to visit: The blooming season is from February to March.
Timings: 6 am- 10 pm every day.
Entry Fees: INR 50 per person
Distance From Himachal: 112.8 km
Suggested Read: 7 Best Airbnbs In Himachal Pradesh For One Of The Coziest Staycations Ever
7. Rock Garden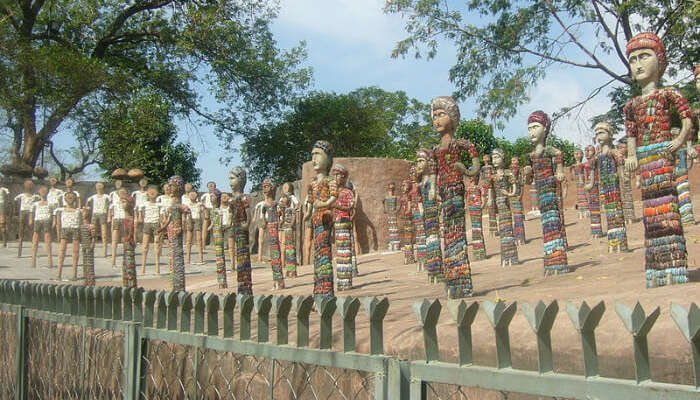 The Rock Garden is a great outdoor demonstration hall that showcases models made from metropolitan and manufacturing wastes that have been created and administered by Nek Chand. Also recognized as Nek Chand's Rock Garden, is classified into three distinct phases that have various types of establishments and decorations in them. Each phase administers a distinct variety of fittings and strolling through them is pure enjoyment.
Things to do: Boating, Teej Celebration, Exploring, Photography
Best time to visit: From October to April
Timings: 9:00 AM – 7:00 PM
Entry Fee: Children- INR 3/head and Adults- INR 5/head.
Distance from Himachal: 113.1 km
Suggested Read: 7 Scintillating Places To Visit In Himachal Pradesh In Monsoon In 2020!
8. Sukhna Lake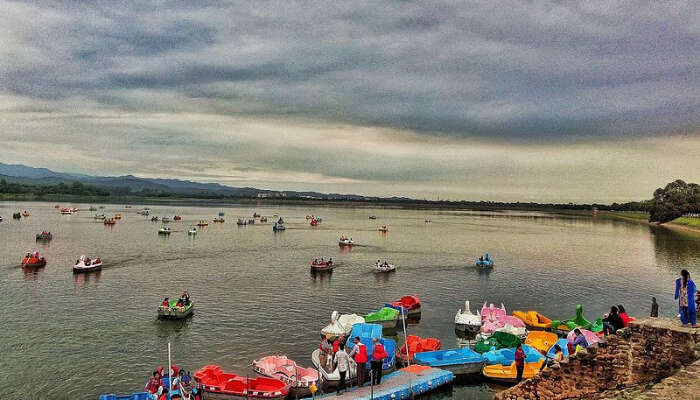 Located at the bottom of Shivalik Hills, Sukhna Lake is a man-made lake. With its natural azure water, the lake serves as a delightful spot for photographers and artists. The lake is also famous for harboring various species of fish and seasonal birds such as cranes and Siberian ducks. The lake is surrounded by shops, restaurants, cafeterias and has places for fun ventures such as trampoline jumping, rowing, etc. The lake is one of the most beautiful places to visit around Himachal and it is very near to the famous Rose Garden in Chandigarh.
Things to do: Boating, Shikara, Ride, Getting a live portrait sketching, Having meals at Cafeteria, Shopping, enjoying rides, camel ride, visiting nearby places, etc.
Timings: Everyday from 5:00 AM – 9:00 PM
Entry Fees: Free
Distance From Himachal: 111 km
Suggested Read: 7 Stunning Lakes In Himachal Pradesh That Are Absolute Natural Wonders
9. Government Art Gallery and Museum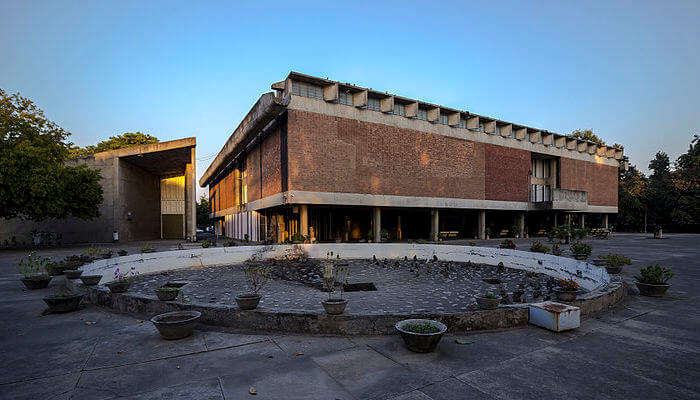 Government Art Gallery and Museum is one of the most famous institutions of India that tells about the Indian chronicle and partition. The museum was founded in August 1947 and recognized for its splendid collection of sculptures, artifacts, and paintings. The purpose of this organization is to promote appreciation of values rooted in historical art by delivering it to people through the presentation of its magnificent models and innovative arrangements. Many tourists visit this place to attain deep knowledge about Gandharan sculptures, Rajasthani and Pahari diminutive portraits.
Things to do: Exploring, accomplishing knowledge about Indian history, school excursion, etc.
Timings: 10:00 AM – 4:30 PM (except Monday and national holidays)
Entry Fees: INR 10/head (INR5 is extra for Camera)
Distance from Himachal: 114.4 km
Suggested Read: 5 National Parks In Himachal Pradesh For An Awe-Inspiring Holiday In 2020
10. Pinjore Gardens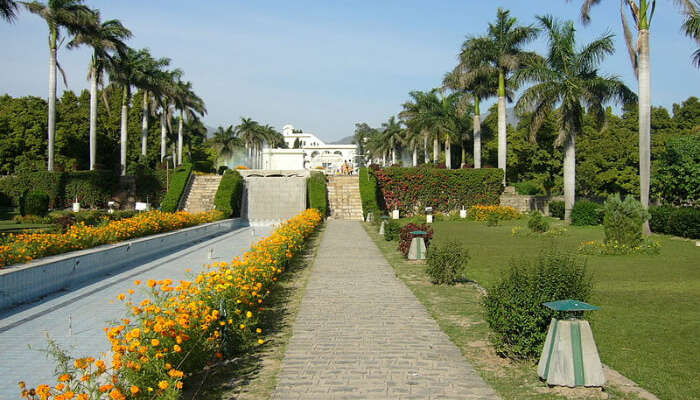 Built-in the 17th century during Mughar Empire, Pinjore Gardens is located in Panchkula, Haryana. Also recognized as Yadvinder Garden, Pinjore extends over a large area of 100 acres and renowned for its properly-preserved greenery, delightful springs, and mesmerizing pools. One of the beautiful nearby places to visit in Himachal, Pinjore Gardens are an excellent representation of landscape nurseries in India. From April to June, the Garden organizes the annual Mango Festival. It doesn't just have an enormous range of stunning flora but also accommodates a tiny zoo. The premises of the garden include a sphere assigned to historic sites, a tranquil Japanese backyard, an excellent plantation, and some picnic spots.
Things to do: Attending Mango Festival, Photography, Picnic, outdoor fun, etc
Best time to visit: The ideal time to visit is from September to December and From February to April
Timings: Everyday from 7:00 AM-10 PM
Entry Fees: INR 20 per person
Distance From Himachal: 91.2 km
Suggested Read: 7 Hostels In Himachal Pradesh That Are Every Backpacker's Haven
11. Thunder Zone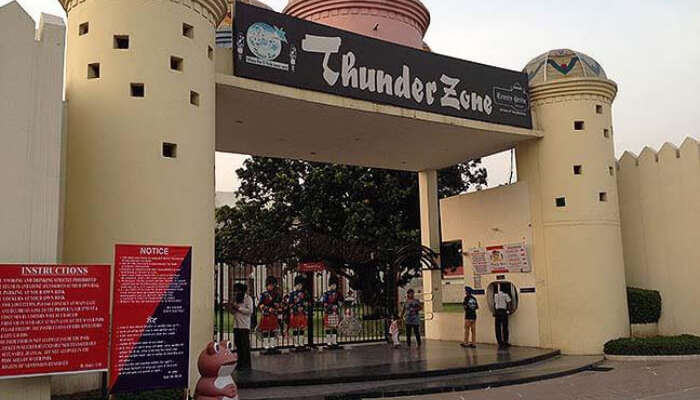 One of the best nearby places to visit in Himachal, The Thunder Zone Amusement Water Park is surely one of the most attractive entertainment squares in all of northern India. It was founded on 15 May 2002. Thunder Zone contains incredible entertainment rides including water slides for outdoor enjoyments. the view of the park is decorated with flourishing green lawns that deliver a perfect background for capturing beautiful pictures with family, friends, and partners. This amusement park is It is a wonderful and exciting spot to spend the weekend with dear ones, away from the stresses of daily life.
Things to do: Riding, pool party, family tour, water rides, amusement park, recreation outdoor activities, etc.
Timings: 10:00 AM – 7:00 PM
Entry Fees: INR 450 per person
Distance From Himachal: 4 h 4 min (135.2 km)
Further Read: 7 Restaurants In Himachal Pradesh That Serve Authentic Himachali Cuisine
The several hill stations near Himachal are eternally dressed in the holiday-like environments, while the colonial heritage is a gift from the British Raj that entwined its allure on the people. So, if the above-mentioned places to visit around Himachal have excited you, then what are you waiting for? Plan your vacay to Himachal right now, make a lot of memories with your friends and family, and don't forget to take amazing pictures!
Frequently Asked Questions About Places To Visit Near Himachal
Q. Which is the most beautiful place in Himachal Pradesh?
A. There are not one but many beautiful places to visit in Himachal Pradesh such as –
1. Shimla
2. Manali
3. Dalhousie
4. Mcleodganj
5. Kasol Spiti Valley and a lot more.
Q. What is special in Himachal Pradesh?
A. Himachal Pradesh is famous for its handicrafts as well as the leather works, carpets, Himachali Caps, paintings, shawls (Pashmina), woodwork, and metalware are worth taking a look at. (https://en.wikipedia.org/wiki/Culture_of_Himachal_Pradesh)
Q. What is the Favorite food of Himachal Pradesh?
A. There are several delicious delicacies to try out at Himachal Pradesh-
1. Madra
2. Mittha
3. Dhaam
4. Sidu- The Regional Bread
5. Tudkiya Bhath
Q. Which is the best place to live in Himachal Pradesh?
A. Kufri is one of the much-loved Places to visit around Himachal that offers you stunning views and absolute greenery where one can choose to settle in.
Q. Which is the coldest place in Himachal Pradesh?
A. Located at an altitude of 3080 m, Keylong is situated in the District of Lahaul and Spiti and has the average summer temperature of 25 degrees Celsius that goes to -2 degree Celsius during winters.
Q. What can I buy in Himachal Pradesh?
A. Shop till you drop in Himachal Pradesh and take a lot of amazing items back to your house –
1. Paintings
2. Carpets and Rugs
3. Embroidered items
4. Wood Carvings
5. Juices, Jams, Pickles, and Apples
Q. Which month is best for Himachal Pradesh?
A. Summers i.e., From March to June is the best time to visit Himachal Pradesh as the weather stays welcoming and pleasant as well as you can indulge in paragliding, trekking and a lot of other adventurous activities.
Q. Where can I find snow in Himachal Pradesh?
A. You can find snow in Himachal Pradesh at several places –
1. Shimla
2. Khajjiar
3. Manali
4. Narkanda
5. Mcleodganj
---
Looking To Book A Holiday Package?
---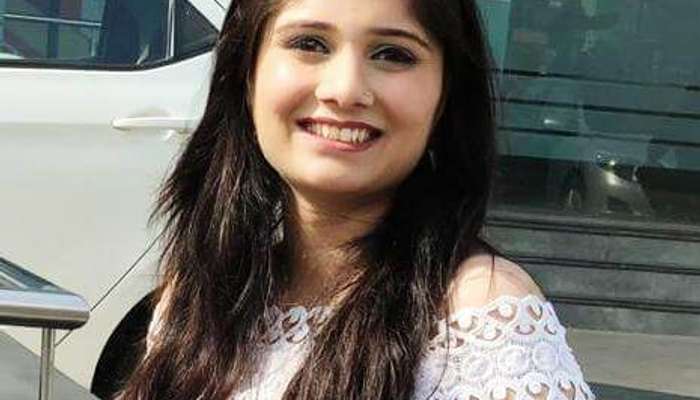 Comments
comments