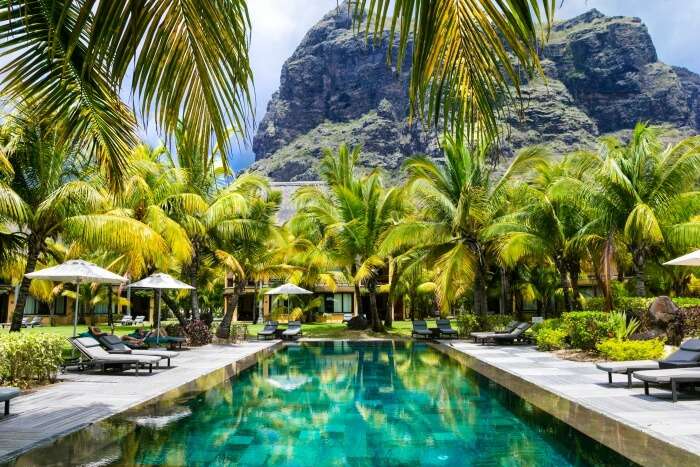 The African country of Mauritius is an island nation established on the Indian Ocean. Lying at the southeastern coast of Africa, the country is visited by people from all over the world round the year. Earlier, Mauritius used to be a colony to the Dutches, French, and British – in that order. In the year 1968, the island nation became independent and now is one of the most-visited tourist destinations in the world, ideal for family as well as honeymoon trips. Known for its multiple ethnicities, cultures, religions, and languages, Mauritius welcomes the tourists with utmost warmth.
Mauritius has 10 districts, namely Flacq, Port-Louis, Savanne, Rodrigues, Grand Port, Black River, Moka, Plaines-Wilhems, Rivière du Rempart, and Pamplemousses. The district of Pamplemousses lies in the northwestern region of Mauritius and is considered to be amongst the most peopled regions here. 'Pamplemousse' means 'grapefruit' in French. This district is known is famous for various attractions like Mont Choisy Beach, Sir Seewoosagur Ramgoolam Botanical Garden, St Francois D'Assise Church, and L'Aventure du Sucre.
L'Aventure du Sucre is a sugar factory converted into sugar museum. In the exhibition, you'll find the cultivation of sugarcanes. Although this is a place worth visiting, it is also recommended that you also consider places to visit near Sugar Museum and Factory Mauritius during your trip.
More About Mauritius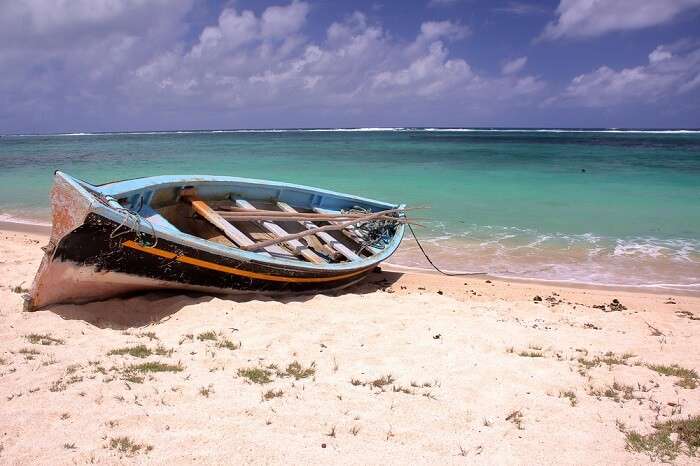 The tropical weather, vibrant beaches, lush-green mountains, adventurous trekking trails, amazing wildlife, and lively nightlife contribute majorly in attracting tourists to Mauritius. Tourism industry of Mauritius plays a significant role in the growth and maintenance of the economy. The island nation holds 3rd position in the region and 56th in the world when it comes to considering the best and most-frequented destinations in the world.
It is after the independence that the nation experienced a development, rising from low-income economy to the one that started to flourish through agriculture and then ending up being an upper-middle-class economy. Apart from agriculture and tourism, the industries like sugar, financial services, and textiles have also played a major role in this major growth.
4 Places To Visit Near Sugar Museum And Factory Mauritius
These places will give a reason to your Mauritius trip to become memorable! Depicting the culture and history of the island nation, each place will tempt you to revisit! Check them out!
1. Frederik Hendrik Museum

Built in 1737 by Mah- de La Bourdonnais, this museum is made upon the ruins of the first Dutch fort. One can easily identify a prison, lodge, bakery and a blacksmiths workshop structures. This place is also home to the ruins of first Catholic Church ever built in Mauritius. It displays artifacts found during archaeological excavations which are generally from the Dutch colonial period.
Opening and closing time of the museum: Monday, Tuesday, Thursday, Friday and Saturday: 0900 to 1600 hrs | Wednesday: 11 00 to 16 00 Hrs | Sunday: 0900 to 12 00 hrs
Public holiday: Closed
Location: Vieux Grand Port
Entry fees: None
Read More: 6 Museums In Mauritius Every History Buff Must Visit
2. Sir Seewoosagur Ramgoolam Memorial Centre For Culture (ssr Memorial Centre For Culture)

This museum is built in the honour of the first Prime Minister of the island of Mauritius, Sir Seewoosagur Ramgoolam who also played a key role in Mauritius Independence from Britain. The museum is basically his house comprising of 7 rooms. The house includes his furniture, medical equipment, clothing and certificates. There is also a photographic exhibition in the museum which aims to highlight the major happening in the life of Sir Prime Minister. In the front courtyard of the house, a statue in bronze of Sir Seewoosagur Ramgoolam is placed sculpted by Russian artist, Alekandrov Moskow in the year 1987.
Opening and closing time of the museum: Monday, Tuesday, Thursday and Friday: 09 00 to 16 00 Hrs | Wednesday: 11 00 to 16 00 Hrs | Saturday: 09 00 to 12 00 Hrs | Sunday & Public Holiday: Closed
Location: 87, Sir Seewoosagur Ramgoolam Street, Plaine Verte, Port Louis, Mauritius
Entry fees: None
Read More: 9 Historical Places In Mauritius To Visit In 2022 That Tells A Great Deal About This Country!
3. The Mauritius Photography Museum

This is a small private museum which houses an era of photography. You can find all sorts of artifacts and documents about Mauritian photography and initial cinematography days. You can also have a quick look at old cameras and lenses, old books about photography, some of the first daguerreotype pictures on metal or on ceramic, projection equipment, printing equipment and even old stereoscopic pictures.
Opening and closing time of the museum: Open on weekends from 10 15 Hrs
Location: Port Louis, Mauritius
Entry fees: None
Read More: Sir Seewoosagur Ramgoolam Botanical Garden: Ideal Spot For A Day Tour In Mauritius!
4. Mauritius Photography Museum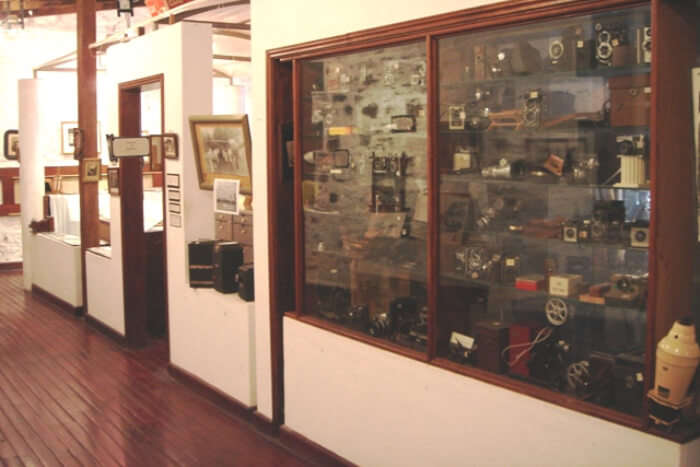 Port Louis is a place that signifies some of the most popular tourist destinations around in the entirety of Mauritius and the Mauritius Photography Museum is one of them. If you live and breathe photography, you are going to absolutely love this specific museum. The place does host one of the best photography pieces around and that too by some of the most popular photographers including Tristan Breville.
Famous for: Daguerreotypes, historical pictures of the island
How To Reach Mauritius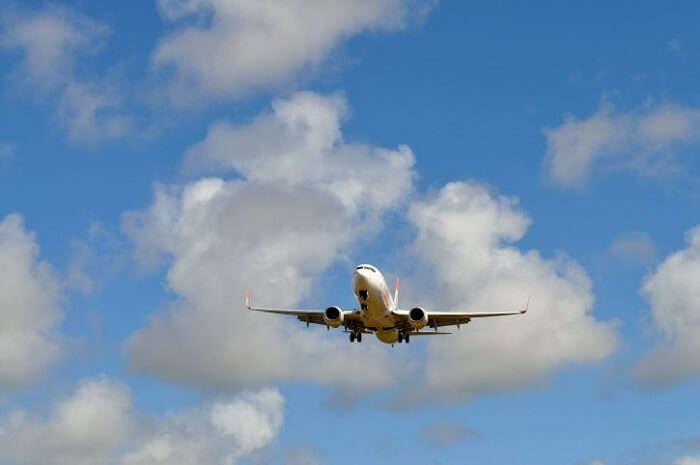 By Air: Sir Seewoosagur Ramgoolam Air Terminal is the international airport of Mauritius located 48 kilometers from the capital city of Port Louis.
By Water: You can also opt for traveling through the sea to reach the island of Mauritius. There are luxurious cruise ships that can take you from one of the ports of South Africa such as Madagascar, Rodrigues Island, Reunion Island, or Durban.
Read More: Mauritius Vs Bali: Where Would You Like To Go On Your Next Vacay In 2022?
More than its history and culture, Mauritius is a paradise for travelers of all kinds. Each district of this island nation is worth a visit. For instance, Pamplemousses known for various tourist attractions, the most prominent of them being the sugar museum. Know more about the district through the places to visit near Sugar Museum and Factory Mauritius. Make your Mauritius vacay memorable by visiting all of these places.
People also read:
Places To Visit Near Ilot Gabriel Beach Places To Visit Near Trou d'Eau Douce Places To Visit Near Blue Bay Marine Park
---
Looking To Book An International Holiday?
Book memorable holidays on TravelTriangle with 650+ verified travel agents for 65+ domestic and international destinations.
---
p.box-links a {
display: inline-block;
margin-right: -2px;
font-size: 13px;
-webkit-box-sizing: content-box;
-moz-box-sizing: content-box;
box-sizing: content-box;
border: none;
color: rgb(0, 0, 0);
-o-text-overflow: clip;
text-overflow: clip;
background: #98eae3;
-webkit-transform: skewX(-20deg);
transform: skewX(-8deg);
text-decoration: none !important;
padding: .2em .6em .3em;
margin-top: 2px;
}
p.box-links a:hover {
background-color: #000000;
color: #ffffff;
}