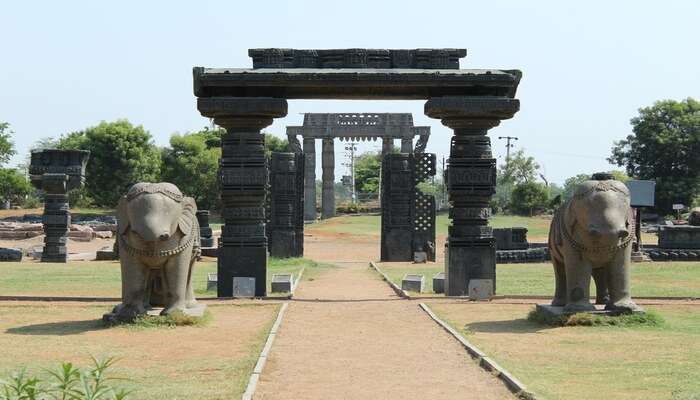 Warangal is a town in Telangana in South India which is renowned for its historical and cultural significance – one that is regal and reflects the life of the Indian royalty dating back to the 13th Century. Warangal is a place that proudly promotes traditional art forms and paintings which interests artists from around the world. It is interesting to know that Warangal served as the Capital of the Kakatiya Dynasty during the 12th Century and the legacy of this era can be seen in the monuments, fortresses, lakes, temples, and stone gateways of Warangal.
But Warangal is not the only gem worth mentioning when we talk about the Southern part of India. There are many places near Warangal that are equally splendid and breathtaking that will surely cater to your vacation plans.
4 Places To Visit Near Warangal
Some of the best places to visit near Warangal that are going to fill your soul with adventure and thrill are:
1. Ramappa Temple
Amongst the many places to see near Warangal, Ramanliganeswara Temple, commonly known as Ramappa Temple, is a classic example of Kakatiyan architecture. The Ramappa temple is famous for its vibrant and intricate carved walls, columns, supports, and ceilings and will you an experience so exquisite and royal that will stay with you forever!
Location: Palampet, Telangana 506345
Distance from Warangal: 70 km
Must Read: 10 Fascinating Tourist Places In Telangana That Are Worth A Visit In 2021
2. Kulpakji Jain Mandir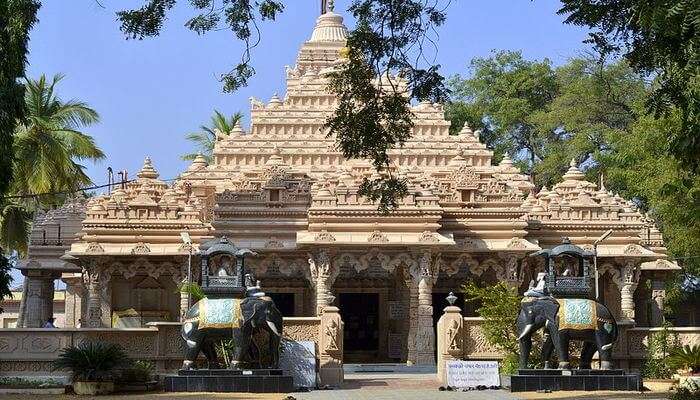 One of the most incredible places around Warangal, Kulpakji Jain Mandir, a serene park, is an ancient temple that seems to be of considerable significance to the Jain community. The temple architecture with lovely stone sculptures attracts many tourists. The temple is devoted to the Mahavira's and has a carved jade with an idol about 5 feet high. There are other idols of Thieltankara installed in the temple also.
Location: Shri Shwetambar Jain Tirth, Aler Mandal, Near Shiv Mandir, Kolanupaka, Telangana 508101
Distance from Warangal: 83 km
Suggested Read: 20 Mesmerizing Hill Stations In South India That Are A Must Visit In 2021
3. Eturnagaram Wildlife Sanctuary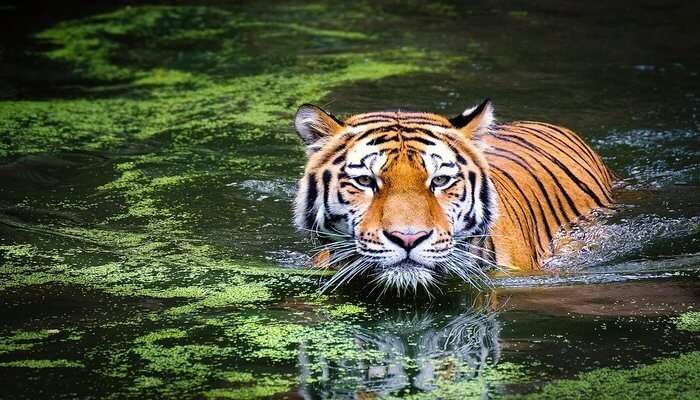 If you want to explore one of the oldest wildlife sanctuaries near Warangal, don't miss Eturnagaram Wildlife Sanctuary. Throughout the length of this stunning natural park, you will never stop observing and admiring the uniqueness of the sanctuary because of its diverse biodiversity. One of the best places near Warangal, a visit to this wildlife sanctuary will surely add to your knowledge of the flora and fauna of South India.
Location: Eturnagaram, Telangana 506344
Distance from Warangal: 110 km
Suggested Read: 7 Offbeat Places In South India 2021 That Will Make You Go 'WOW' With Natural Beauty!
4. Laknavaram Lake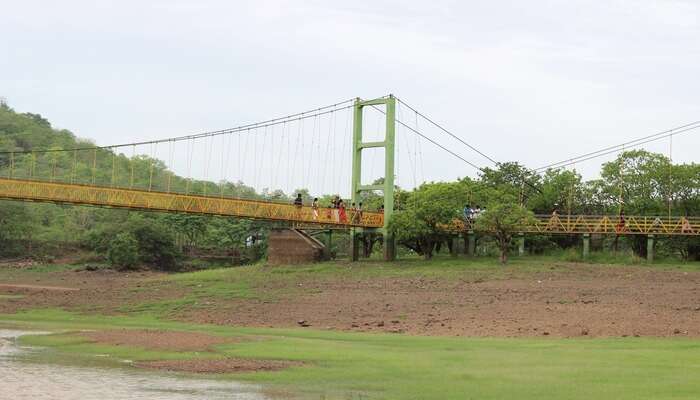 The Laknavaram Lake in Jayashankar Bhupalapally is considered one of the main tourist attractions of the state and covers an area of ​​10,000 acres. Surrounded by lush deciduous forests and charming hills, this lake truly fascinates you. It is indeed one of the most tranquil sightseeing places near Warangal.
Location: Jayashankar Bhoopalpally District, India
Distance from Warangal: 110 km
Further Read: 7 Breathtakingly Beautiful Mahabalipuram Temples That Are The Soul Of South India!
Warangal and the places near Warangal are of great historical and cultural significance. They embody the rich diversity and traditions of India in their monuments, temples, heritage sites and even in their day to day lives. Experience history and royalty as you plan your trip to Telangana with TravelTriangle and explore the amazing places near it!
Frequently Asked Questions About Warangal
Q. What is Warangal famous for?
A. Warangal is famous for its beautiful Lepakshi Handicrafts, brass materials, and scroll paintings.
Q. When is the best time to visit Warangal?
A. The best time to visit Warangal is between October to March because it is the period between the onset of winter and the onset of summer and hence the weather is really pleasant.
Q. How can one reach Warangal?
A. By air: The nearest airport is the Rajiv Gandhi International Airport in Hyderabad located at a distance of 160 km from Warangal.
By train: The Warangal Railway Station.
Q. Where should one visit in Warangal?
A. One can visit the following places in Warangal :
1. Pakhal Lake
2. Ramappa Temple
3. Warangal Fort
4. Bhadrakali Temple
5. Kakatiya Rock Garden
Q. How far is Warangal from Hyderabad?
A. The distance between Warangal from Hyderabad is 147 km.
---
Looking To Book A Holiday Package?
---
People Also Read:
Places To Visit Near Kharghar Places To Visit Near Kukke Places To Visit Near Jaipur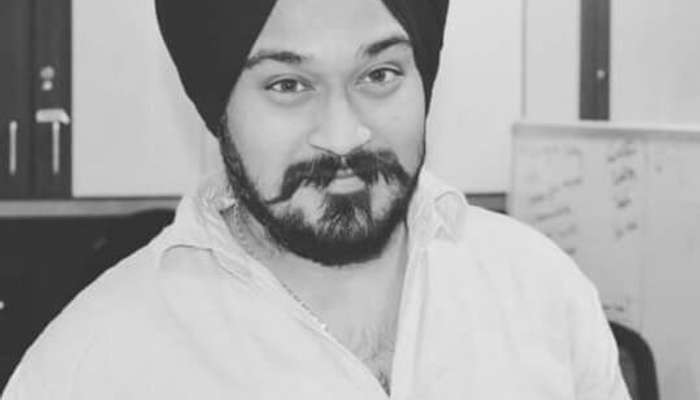 Comments
comments