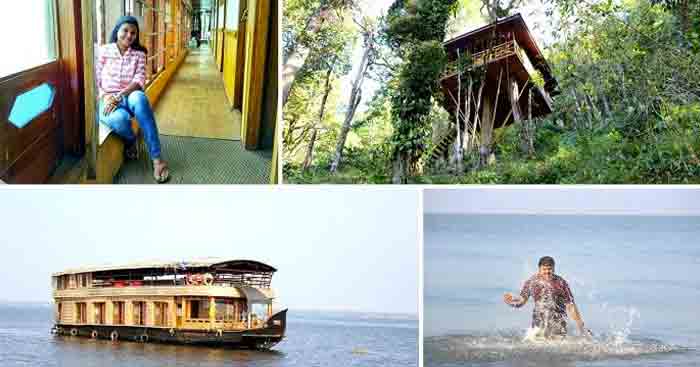 A romantic trip to Kerala is inevitable. A place where you can find a perfect blend of romance, peace, natural beauty, and cultural richness. Read on as Sharan shares his experience of an unforgettable trip to Kerala where they explore tea plantations, enjoyed cruising through backwaters, and learning about the cultural history of Kerala. The 5 night/6 day trip cost them a total of INR 29,000 which included their transfers, sightseeing, accommodation, and breakfast.
The best utilization of my leisure time is to travel, rather than to stay at home and relax, it means enjoying the beauty of nature, and to defuse the stress that comes into in my daily routine life.
So when I got a break, my wife and I decided to go on a trip to Kerala but weren't sure of how to plan and which travel agency to opt for. We did a lot of research and found out about TravelTriangle. After submitting a query, We got a call back from Pankaj who understood our requirements. He connected us to various agents, we got in touch with "GSK World Travels", as they matched our requirements perfectly.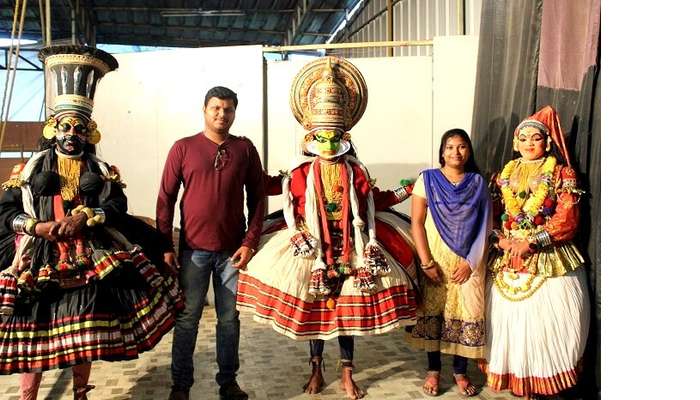 We were really happy with how the trip was planned. I was visiting Kerala with the best travel partner i've ever had. We could not wait to breathe in the fresh air, enjoy the sound of chirping birds, and get away from the hustle and bustle of city life.
Day 1: Stunning waterfalls and lush green tea farms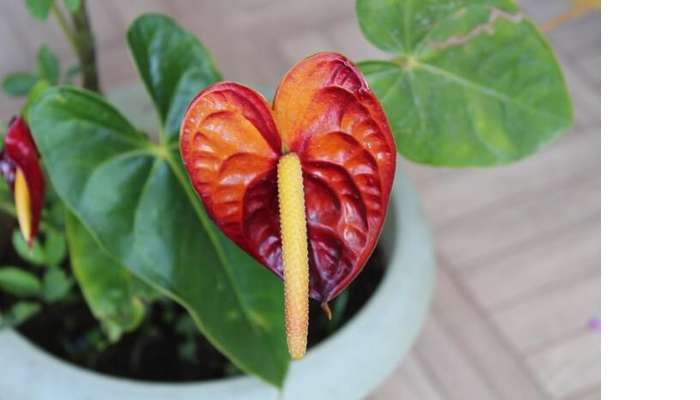 Suggested Read: There Is A Reason Kerala Tops The Travel List Of All, And Kanika's Trip Proves Just That!
We arrived early morning in Cochin by flight and were scheduled to travel to Munnar on same day. The day in Cochin was a little bit hot, but the cool breeze started flowing in as we were moving towards Munnar.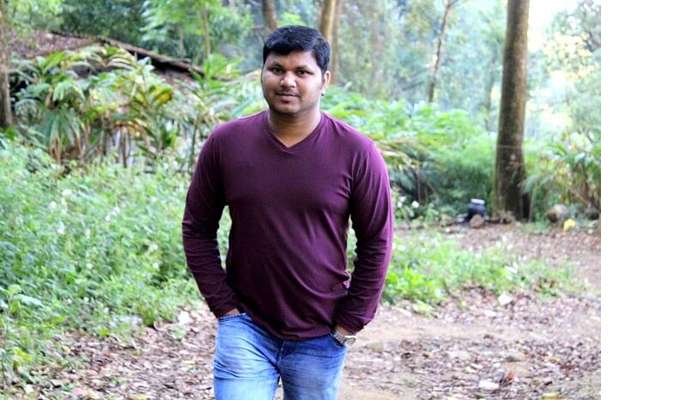 En route Munnar, we saw the Cheeyappara waterfalls and Spice plantations. Finally, we arrived at the 7 Spring Plantation Resort cutting through the green tea plantations on the valley. Though this resort was somewhat far from the city, its secluded location made the stay memorable. The day ended with a late evening cup of tea, followed by dinner.
Day 2: Exploring beautiful places to visit in Munnar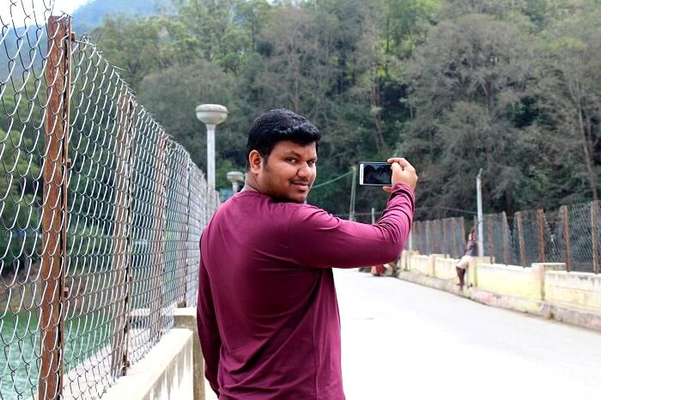 Suggested Read: Scenic Beauty, Nature, & A Whole Lot Of Fun: Subhankar's Family Trip To Kerala Was A Hit With All
The next day, we got ready at 10 am for the local sightseeing tour. The tour began with a visit to the Rose garden. Afterwards, we went for a jungle safari. An adventurous ride that took us through the dense forest area. We passed by the old hanging bridge over to Echo point.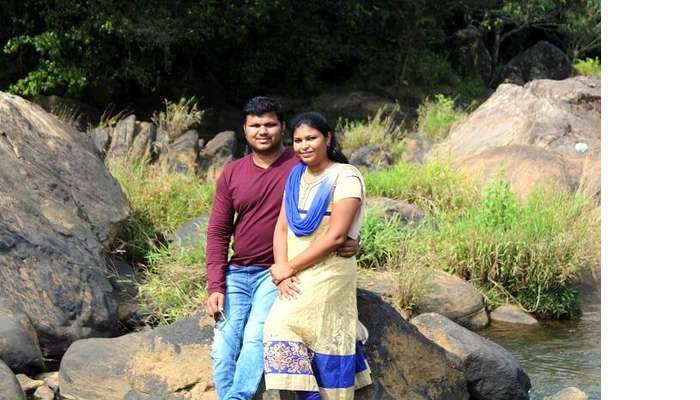 A visit to Mattupetty Dam marked an end to our sightseeing tour for the day. The place was very relaxing, we enjoyed the picturesque views aided with a cool breeze. We arrived back at the resort at 8 pm, had dinner and called it a night.
Day 3: Elegant elephant rides in Thekkady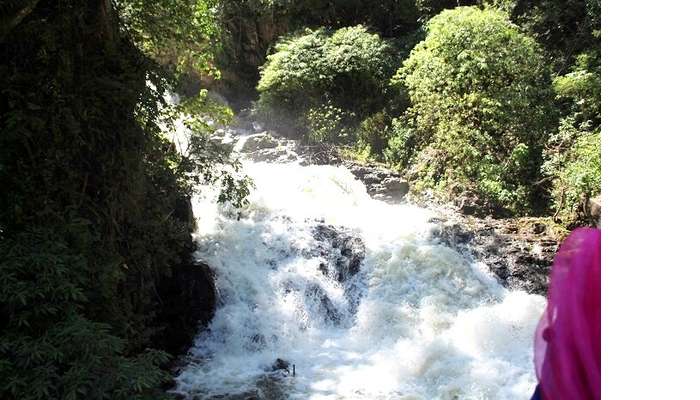 Suggested Read: Vivek Surprised His Wife With A Honeymoon Trip To Kerala & It Was More Than Perfect To Kickstart Their Journey
The next morning, we had breakfast and checked out of Munnar. We started our journey to Thekkady via cab. The journey took us through the winding (Ghat road) for 3 hours before arriving in Thekkady. The path was bordered with lush-green trees on either side. Upon arriving, we checked into the Periyar Meadows Resort.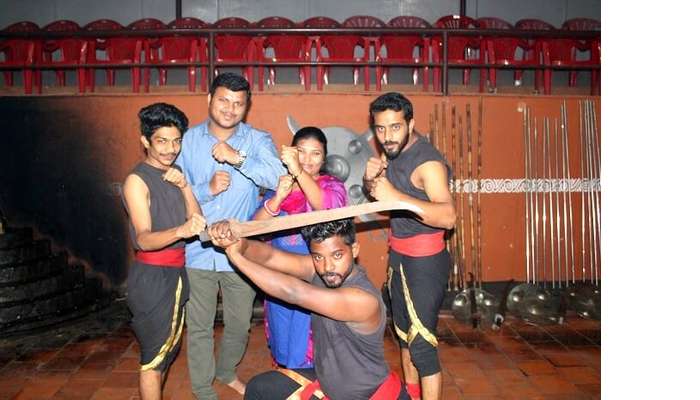 Post lunch, we had an amazing elephant ride around the villages of Thekkady. Later on, we also got chance to visit a beautiful vineyard and spice plantations. Thekkady proved to be a very interesting addition to our trip to Kerala. All the places to visit in Thekkady were good for capturing photos. We ended the day at 7 pm and headed back to the resort and rested for the night.
Day 4: Romantic stay in houseboat of Alleppey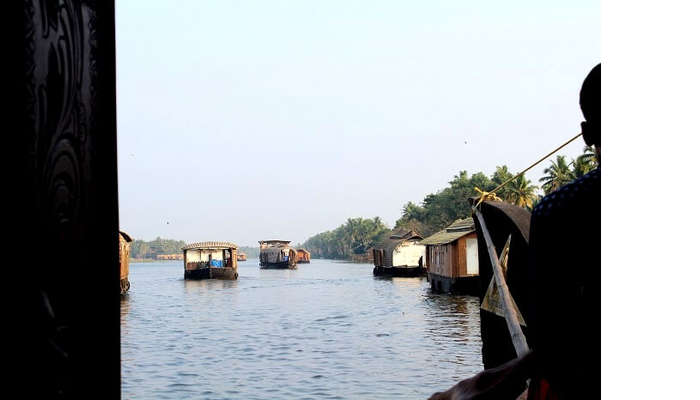 Suggested Read: Vivek Surprised His Wife With A Honeymoon Trip To Kerala & It Was More Than Perfect To Kickstart Their Journey
This day we checked out of Thekkady in the morning and headed out for Alleppey. We arrived in Alleppey at 11 am and straightaway checked into the houseboat that was booked for us. The most interesting day of our trip to Kerala began as our we were spending a day in the backwaters of Kerala.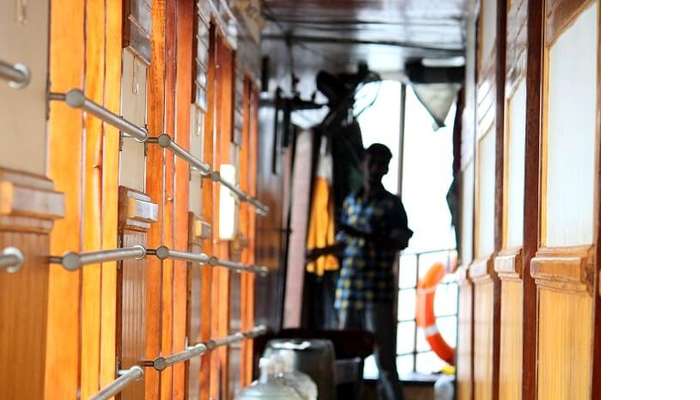 The boat cruise lead us through a bunch of coconuts plantations, unspoilt natural beauty, and a magical sunset. To sum it up, it was outstanding. The romantic vibes on that day felt like we were living our very own version of La La Land. We spent the night in the boat, which was docked near a village backwater.
Day 5: Exploring Cherai Beach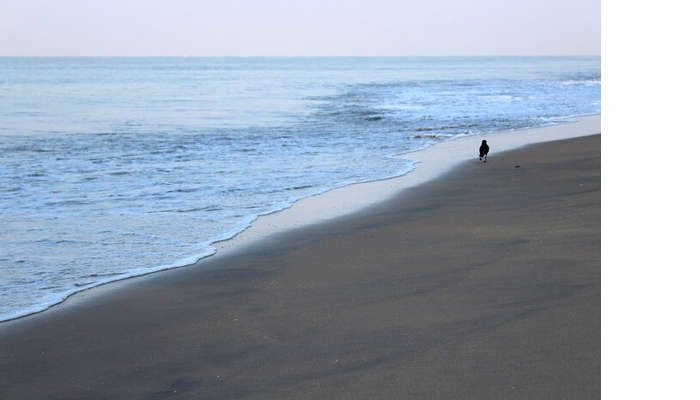 The next day, after breakfast we arrived back at our pick up stop at 9 am and checked out. We proceeded towards Cherai beach, Kochi. We arrived in Kochi at noon and checked into the Mare Blu Resort. After resting for a while, we walked out to the beach, and had great time spending some precious moments with each other.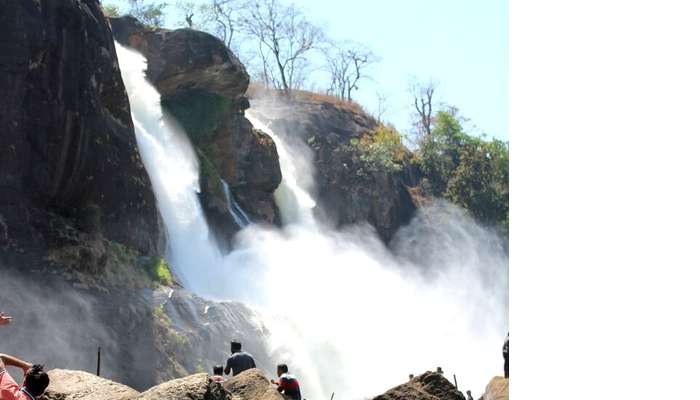 Later at night, I distinctly remember jumping into the water for a splash in the charming shade of moonlight. A beautiful way to wind up our final night of the trip to Kerala.
Day 6: Visiting stunning waterfalls near Kochi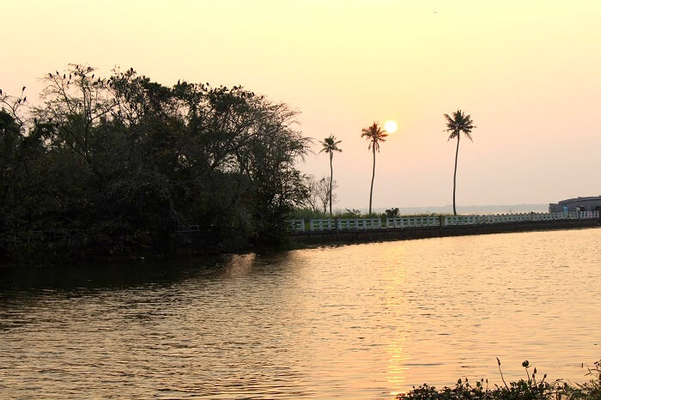 Suggested Read: Manish's Family Trip To Kerala Illustrates The Beauty Of God's Own Country
This day, we had breakfast and checked out of Mare Blu Resort. Next up, we moved towards visited Athirapally Waterfalls, also known as the 'Niagara of India'. I clicked some beautiful pictures of the waterfall and had a good time roaming around the falls. Alas, our trip to Kerala was about to end as we transferred to the Kochi airport.
An awesome trip that should've been planned 4 years earlier, as our honeymoon trip which sadly got cancelled. However, after 4 years we got an opportunity to visit, and the package given to us lived up to our expectations and we enjoyed to the core. Right from the greenery of Munnar, to the rugged terrain of Thekkady, to the beautiful backwater of Alleppey, our trip to Kerala had a lot of unforgettable memories.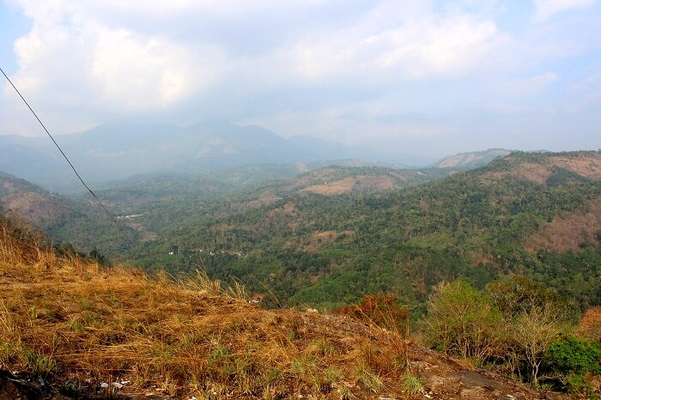 High Points:
Sightseeing in Munnar was very entertaining.
The visit to see the spectacular Athirapally waterfalls.
Low Points:
The climate of Cochin was a bit too hot and humid for our liking.
Explore the beauty and everlasting tranquility of Kerala with your loved one. Book your honeymoon package to Kerala now!
Frequently Asked Questions About Trip To Kerala
Q. Which are the best places to go for honeymoon in Kerala?
A. Munnar, Alleppey, Wayanad, Thekkady, Kumarakom, Kochi, Kovalam are some of the best places to visit in Kerala for a honeymoon which one cannot miss.
Q. Is Kerala a good place for a honeymoon?
A. Kerala is one of the best honeymoon destinations which offers some of the pristine beaches and lush greenery in the form of vastly spread tea plantations.
Q. Which beach is better Varkala or Kovalam?
A. Lighthouse Beach in Kovalam is quite scenic but it's very crowded but the black sand makes it look fascinating. And apart from that, there is Eve's beach and Samudra beach which are quite good in Kovalam. While in Varkala the beaches are quieter, longer and wider.
Q. Which is the famous beach in Kerala?
A. The Kovalam beach is one of the most famous beaches in the state which has actually three beaches often referred to as one. The most jam-packed and famous beaches are Hawa Beach (or Eve's beach) and the Lighthouse beach.
Q. Is Kerala safe for honeymoon?
A. Kerala is more than safe for the honeymooners than any other destination as it is pleasant and attracts tourists throughout the year.
Q. Which is the best season to visit Kerala?
A. The best season to visit Kerala is during the months of October to February when the rain comes down and the summer heat also boils down making pleasant weather to enjoy a great time.
Q. Is Kerala worth visiting?
A. Yes, its totally worth to visit Kerala which is quite famous for its beaches, temples, backwaters and food. And also people can visit Goa after exploring Kerala as it is well-connected and there are a lot of trains.
Q. What is famous in Kerala?
A. Kerala is famous for its incredible ecotourism initiatives and mesmerizing backwaters. Apart from that there are unique culture and traditions which makes this Indian state special and worth a visit.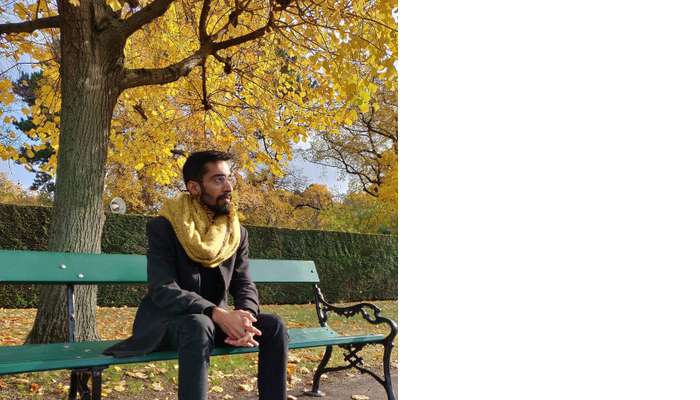 Comments
comments