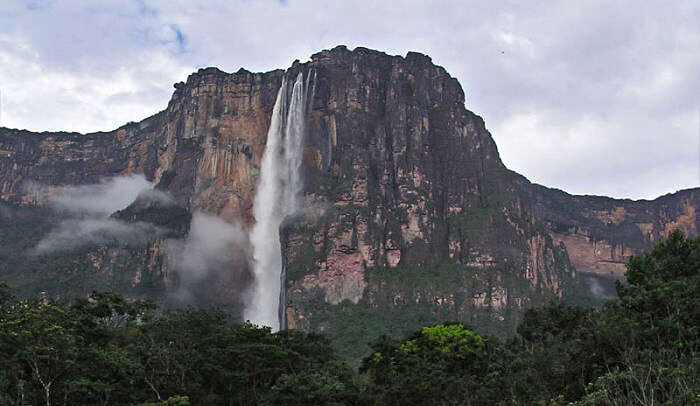 Venezuela boasts of everything you could ever dream of—vibrant cities, coastal towns, clear lakes, breathtaking waterfalls, and impenetrable forests. This Latin-flavoured country is also home to some of the friendliest people in the world.
Flanked by Andes Mountains in the northwest and the Caribbean to the north, you will find bounty of places to visit in Venezuela. The striking natural beauty of this place, boasting of Caribbean coastal towns, the dust blanketed inland sand dunes, attract surprisingly a large number of tourists from around the world.
Andean peaks and myriads of animals make it the perfect country for adventure seekers. Although the country has recently been plagued by domestic problems, nonetheless, the exotic beauty and the hospitality of the Venezuelan people is sure to warm everyone's hearts.
8 Exciting Places To Visit In Venezuela
Blessed with beauty and bounty of nature, every part of this incredible country is beauty waiting to be explored. The most popular places to visit in Venezuela are provided in the list below.
1. Angel Falls

This breathtaking cascade of foaming waters is one of the most popular tourist places to visit in Venezuela as it is the highest uninterrupted waterfall in the world. Standing at 978 meters, it has a plunge of 807 meters.
The waterfall drops over the edge of the Auyán-tepui mountain in Canaima National Park, a UNESCO World Heritage site in the Gran Sabana region of Bolívar State. The Angel Waterfalls starts from a small town called Canaima. As there are no roads to Canaima, you will have to fly from Puerto Ordaz or other nearby places in Venezuela.
The nearby places are also popular regions to visit in Venezuela as they are also equally refreshing. A typical visit to Angel Falls is an ideal three-night two-day tour. During this tour, you will see the Angel falls, lagoons of Canaima, and several other waterfalls like Hacha and Sapito.
If you are looking for places to visit in Venezuela for couples then this. It is the perfect romantic place to visit in Venezuela for couples with an opportunity to spend starry nights under the sky.
Best time to visit: June to September
Location: 8011, Bolívar, Venezuela
Must Read: Canaima National Park: A Gateway To Adventure, Thrill, And Venezuelan Wildlife
2. Isla Margarita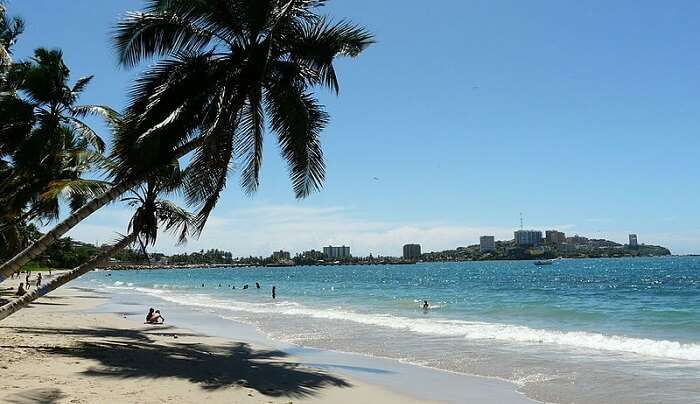 The largest island off the northern coast of Venezuela, Isla Margarita, is located to the northeast of the country's capital Caracas and is a part of the Nueva Esparta state. Often called the Pearl of the Caribbean, it is adorned with pristine beaches with white sand stretching across miles as well as tropical beaches with seawater lapping the shore. It is one of the best places to visit in Venezuela.
A great place for beachcombing and adventure sports like wind and kite surfing is a famous place to visit in Venezuela, especially among locals for duty-free shopping. This region also has an exuberant nightlife complete with beach bars, discos, salsa clubs, and fine dining restaurants.
Best time to visit: Any time of the year especially the summer months of March to May
Location: Nueva Esparta, Venezuela
Suggested Read: 32 Budget International Trips For Your Holiday In 2022 Which Will Cost You Less Than An iPhone!
3. Choroni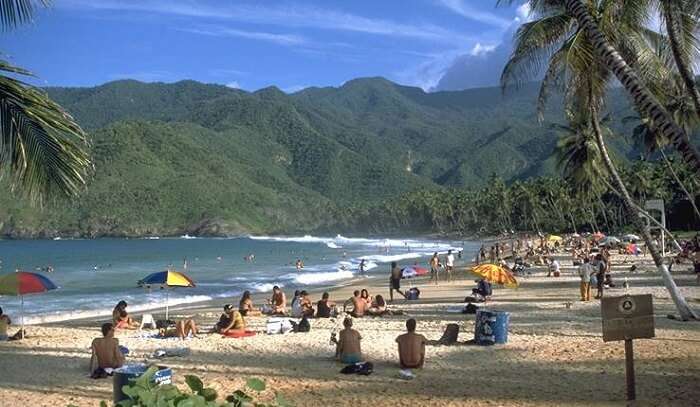 One of the best coastal towns in Venezuela, it features among the most popular tourist places to visit in Venezuela. It boasts of many colonial houses and a peaceful environment. It is located near the Henri Pittier National Park.
Teeming with wildlife, the Henri Pittier National Park also features lowland jungles and mysterious cloud forests. While there are deer, snakes, and other fauna, it is home to a vast majority of colorful and exciting birds.
One can expect to see violet-chested hummingbirds, fruit eaters, toucanets, parakeets, and tanagers. Thus this island gives you an all-in-one experience complete with sandy beaches, rainforests, and exotic birds.
Best time to visit: January to March
Location: Choroni, Aragua, Venezuela
Suggested Read: International Destinations On Diwali Weekend 2022: 10 Places That Can Light Up Your Holidays
4. Los Llanos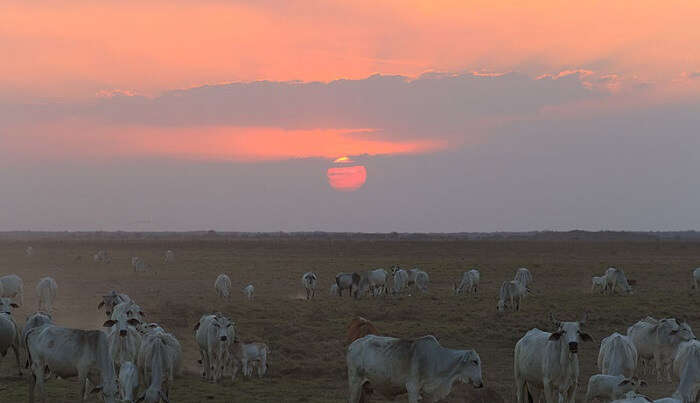 Los Llanos or "the plains" may seem just a vast stretch of tropical grassland but it is one of the most famous places to visit in Venezuela. Beautiful as it is verdant, the coming together of flooded grassland and savannas makes a trip to this place memorable. Inundated by the Orinoco River, it serves as a border between Venezuela and Colombia.
Subject to seasonal flooding, much of this region is treeless. Covered with carpet grasses during the dry season, it harbors many animals like jaguars and capybara. During the rainy season, usually from June to September, it is flooded heavily, turning it into a bird watcher's paradise. The Serengeti of the South has a lot to offer, sporadic wildlife sightings, and gorgeous sunsets.
Best time to visit: June to September
Location: Los Llanos, Panama
Suggested Read: Reality Check – Indian Carriers Make It To The List Of 200 Most Affordable International Airlines
---
Planning your holiday but confused about where to go? These travel stories help you find your best trip ever!
---
5. Los Roques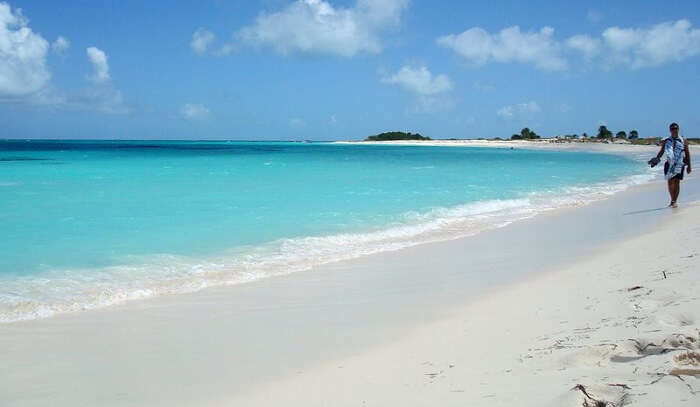 Venezuela's diamond in the rough, Los Roques is home to around 200 cays and islands. With tall palm trees swaying in the wind and clear waves lapping the shore, it is a tropical paradise. It is a national marine park and protected ecosystem reserve that houses some of the most splendid coral reefs and underwater flora and fauna in the Caribbean.
Famous for diving, snorkeling, and a vast array of water sports, it is the perfect spot to indulge in adventure sports like surfing and kiteboarding all year round. If you are looking for the ideal place that offers you tropical beaches in a remote, peaceful environment, Los Roques is the perfect tourist place for you in Venezuela.
Best time to visit: All year round
Location: Los Roques archipelago, Federal Dependencies of Venezuela, Venezuela
Suggested Read: Follow These International Travel Tips For An Epic Overseas Holiday!
6. Mount Roraima

Often called "The Floating Island," Mount Roraima is a giant flat-topped mountain or tepui in the Pakaraima Mountains of the Guiana Highlands. About 9,094 feet (2,772 meters) high, it is the highest point in Guyana.
Ever seen those sci-fi or adventure movies where a massive mountain is enveloped by clouds? Well, Mount Roraima looks absolutely like that. It has many forms of plant life, most of which are native to the region. This region also has its share of unique fauna. The Roraima Bush Toad is native to this region and resides in shrubland. Roraima is also famous for hiking.
The challenging trails of this mountain are a favorite among people as a Venezuela tourist place. Explore the sweeping tepui playing sentinel to the lowlands and get lost in the beauty of this place as something straight out of a storybook.
Best time to visit: March to May
Location: Mount Roraima, Venezuela/Brazil/Guyana
Suggested Read: 10 Brazilian Desserts To Satiate Your Taste Buds In This South American Wonderland In 2022
7. Medanos de Coro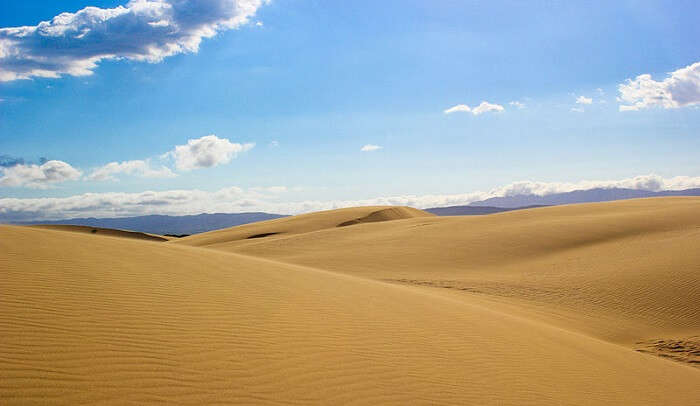 The Mini Sahara of South America looks like something straight out of the "Welcome to Paradise" brochure. A beautiful desert complete with sand dunes sits in the heart of a tropical country. Medanos de Coro is located in the state of Falcon in Venezuela and is part of the Medanos de Coro National Park system. It is indeed one of the most astounding Venezuela tourist places.
The sands of this park are in constant motion, so often, they are called "nomad sands."If this does not make this place "Instagram-able" enough, then there's more. You can roam about the dunes in quad bikes or even take romantic camel rides. Take rides in the sandboards, get mesmerized by the subtle play of orange and yellow during sunsets, and explore the national park and have the best time of your life.
Best time to visit: March to May
Location: Intercomunal Coro – Punto Fijo, Falcón, Venezuela
Suggested Read: Top 15 Places To Visit In Ecuador For A 2022 Megadiverse Tour In South America
8. Merida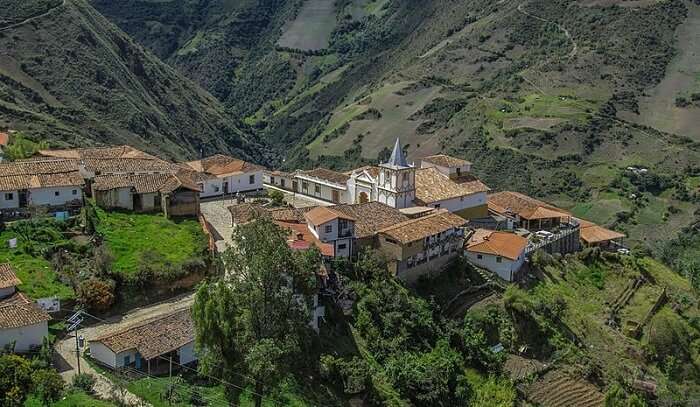 While you may have your share of experiences in ropeways and cable cars, Merasa Cable Car is different. It is the highest cable car system in the world. Its base is at Mérida at an altitude of 1,640 meters, and its terminus is on Pico Espejo, at 4,765 meters.
This vertigo-inducing ride should not be missed by any tourist. Major tourist attractions are all shown by this 12.5 km long ride-places that are otherwise difficult to visit can be seen easily. Another fun fact is that the final stop, the Pico Espejo derives its name from Mica Muscovite. It is an extremely bright rock that produces reflections when the sun shines on it.
Best time to visit: All year round
Location: Plaza las Heroínas, final con av 8, Calle 24 Rangel, Mérida, Venezuela
Further Read: 10 Best American Road Trips For An Unforgettable Journey In The Land Of Enchanting Sceneries!
Natural wonders abound in this magical country, and hence be sure to experience them all on your international vacation to Venezuela. For those who like to go offbeat and wish to explore unconventional countries on a traveler's list, Venezuela makes an excellent choice. However, be safe and stay away from danger to avoid landing yourself into any kind of trouble.
---
Looking To Book A Holiday Package?
---