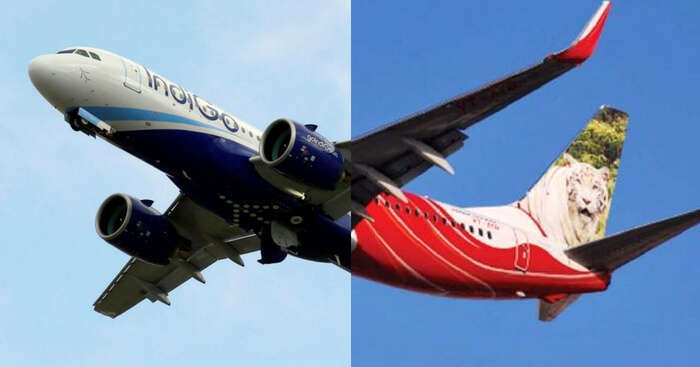 Just when you thought that Indian airlines are pricing you high, we have a news to cheer you up! Melbourne-based travel planning website Rome2Rio have developed Global Flight Pricing Report after analyzing over 200 major airlines across the world for cost-effectiveness. The report has been developed after taking into account the economy class airfares during the first two months of 2018. As per the latest report released by Rome2Rio, Air India Express and IndiGo rank 2 and 5 respectively in the list of 200 international airlines! Yes, Indian airlines are way cheaper and efficient when compared with some of the leading budget airlines in the world.
Australia's Tiger Air leads the list, and is officially the cheapest airline in the world, having an average ticket price of $ 0.06 per km. At $ 0.07 per km, AirAsia X features at the second spot.
Air India Express is at No. 2 in the world, based on international flight searches. They charge $ 0.08 per km for an average ticket. IndiGo is the following Indian Airline at No. 5 with an average economy class ticket at $0.10 per kilometer. Alongside the two, Jet Airways is another Indian airline at No. 12 on the list.
The current scenario reveals that because of the hike in fuel price, the airfares are undergoing a price surge too. Predictions have suggested that this hike will go on for some time.
Therefore, it would be deemed a smart move to take cognizance of the current situation and book a ticket well in advance. Plan your holidays and advantage cheap ticket will be yours!