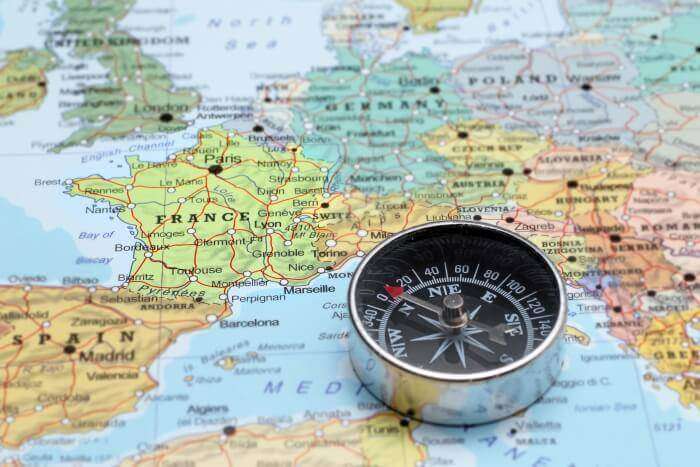 Tips for traveling abroad first time; is this what you are looking for? If yes, then this article is for you. Keep scrolling! No matter how much you have travelled in your home country, there is something equally exciting and thrilling about taking your first trip to overseas countries. Travelling abroad can be intimidating and an eye-opener, but at the same time can be stressful and challenging, especially for first-timers.
Before stepping out of your comfort zone and visiting an entirely different place you have never explored before needs proper research and planning. Regardless of what type of trip you are on, there are certain international travel tips you need to learn to ease your overseas journey. Here, in this article we have tried our best to cover some of the best international travel tips for you to make your trip memorable and enjoyable.
9 International Travel Tips For A Hassle-Free Overseas Trip
Travelling is always an excellent idea to get rid of your daily routine and explore new places, get yourself immersed within a new culture and savour different cuisines. The beauty of travel always lies in not knowing everything; it's a continuous learning process. But, if you know the basics of travelling, you will have plenty of room to grow, learn and build some confidence for your next overseas vacation.
To help anyone booking their first international holiday, we have outlined a few suggestions and tips for traveling abroad for the first time:
Must Read: 32 Budget International Trips For Your Holiday Which Will Cost You Less Than An iPhone!
1. Passport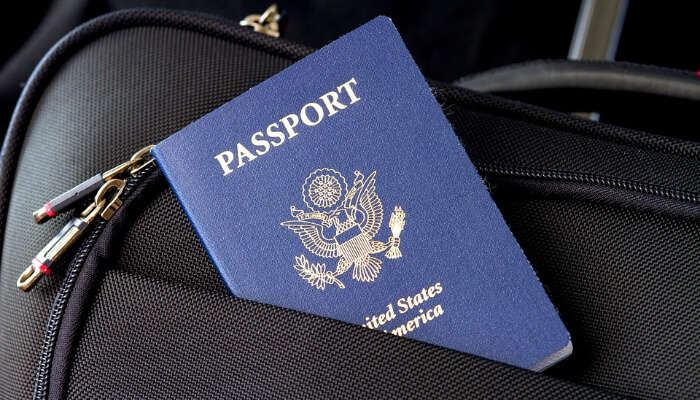 This is one of the most important international travel tips for newbies flying for the first time outside your home country. If you are applying for a passport for the first time, make sure you apply at least 2 months before your trip. This is because of the fact that the normal processing time for getting a passport ranges between 4 to 6 weeks. Also, if for any reason your passport gets rejected due to some missing documents, you will have plenty of time to arrange the documents and reapply for a passport.
On the other hand, if you already have a passport, check for the expiration date. There are a few countries who have mandatory rule saying that the expiration date should not be less than 6 months.
Suggested Read: Discover & Relish These Best International New Years Destinations On Budget
2. Visa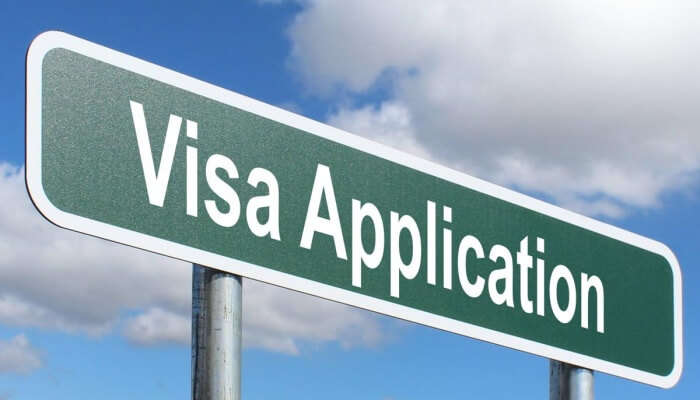 Visa is yet another important document which needs to be taken care off while travelling to foreign countries. Because, there are only a few countries that offer visas on arrival. Additionally, depending on your nationality, each country might need different specific requirements as well. The processing time for getting a visa can take a month or more, so make it a point to submit your visa application early and ensure that your visa is valid for your travel journey on the foriegn land.
Suggested Read: Toronto International Film Festival: Come And Catch A Glimpse Of Your Favorite Star
3. Check for travel advisories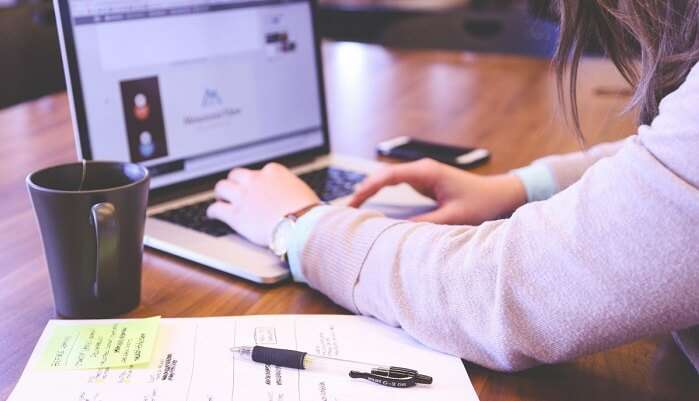 Safety should always be your top priority while travelling overseas. Different countries have their own set of rules and regulations for international travellers and tourists. Furthermore, besides passport and visa, some countries may also have very specific document requirements depending on your nationality.
For example, those travelling to Cuba are required to purchase a travel medical insurance. People travelling to European countries would require a health insurance plan covering minimum 30,000 Euros.
Suggested Read: International Destinations On Diwali Weekend: 10 Places That Can Light Up Your Holidays
4. Check the weather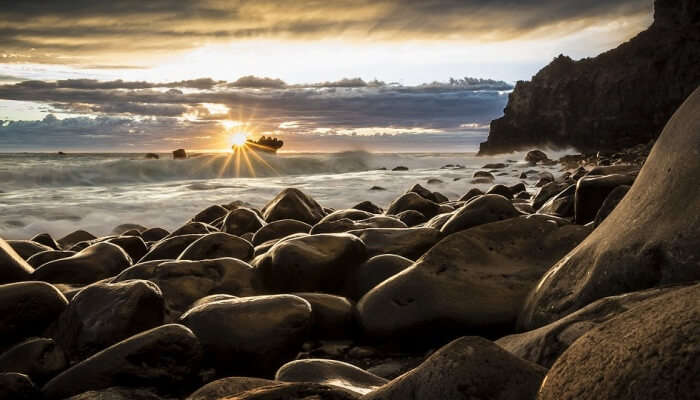 Before planning your vacation and booking your flight tickets, it is always a good idea to check the typical weather of the destination you are planning to visit. Checking the weather forecast of your international destination before you pack your bags and leave is extremely crucial to ensure that you are carrying appropriate clothes with you. Don't just assume and pack the wrong clothes. Always check!
Suggested Read: 28 Places To Visit In February In World For A Romantic International Tour
5. Packing tips for international travel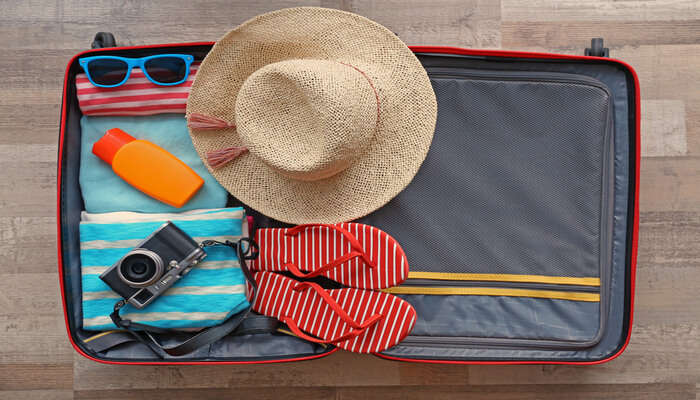 We request you to bookmark all these international travel tips as it can be handy to refer as your trip gets closer. Forgetting any essential item will leave you struggling to find the nearest store in your planned destination land. Also, packing too many things will cost you to pay heavy airline baggage fees. Thats why its always important to make a packing list and keep yourself organised. We thought of drafting a few fundamental bag packing tips for international travel.
Suggested Read: 40 Most Romantic International Honeymoon Destinations
---
Planning your holiday but confused about where to go? These travel stories help you find your best trip ever!
---
6. Roll your clothes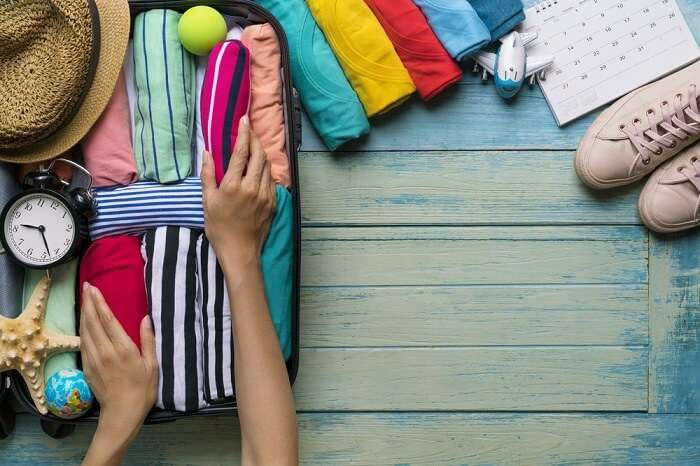 Probably one of the best bag packing tips for international travel is to simply roll your clothes instead of folding them. After rolling you can place them in vacuum compression bags which squeezes the air out, saving lots of space for you to pack other items. Packing cubes is also a good option to stay organized and it also saves more space in your suitcase.
Suggested Read: Make Note Of These 10 Tips To Follow Before Planning An International Trip From India!
7. Fill the dead space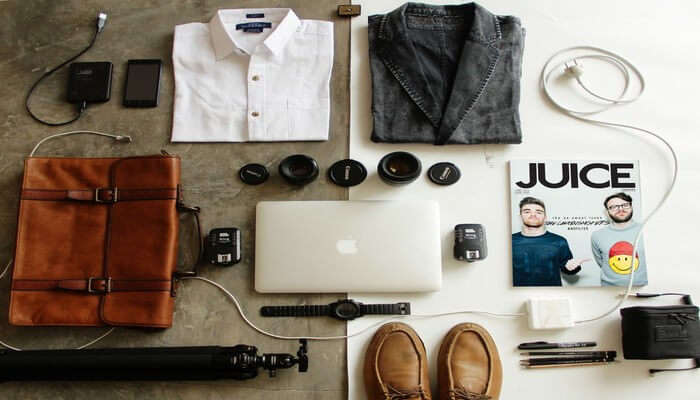 When it comes to packing, ensure that every inch of suitcase space is utilised and there is no empty space. Some of the things like underwear, socks and other tiny items can be rolled and stuffed in the dead space. Use ziplock bags to stuff all your electronic things like a phone charger, camera charger, adaptors, headphones, etc. Carry extra plastic bags with you for storing other essentials like medications and some important keys like car keys and house keys.
Suggested Read: 24 Best International Trips Under 50k For Your Bucket List
8. Know your airline's baggage fee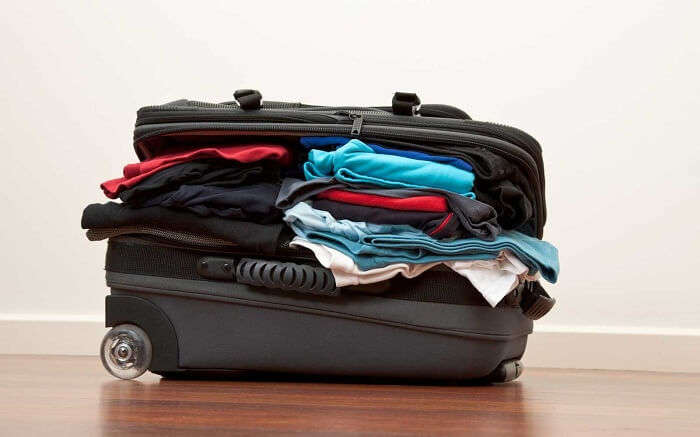 Make sure you weigh your suitcase after all the things have been stuffed in. Since, baggage allowance is different for different airlines. With a quick research on Google, you can learn the baggage limits of various airlines to avoid last minute paying of hefty charges at the gate. It is always good to buy a light-weight suitcase instead of using a hardshell suitcase. And, if you have a connecting flight during your international trip, do check the luggage rules and fees for those airlines as well.
Suggested Read: These Airlines Are Offering Cheap International Flights & This Might Be The Best Time To Book
9. Jet Lag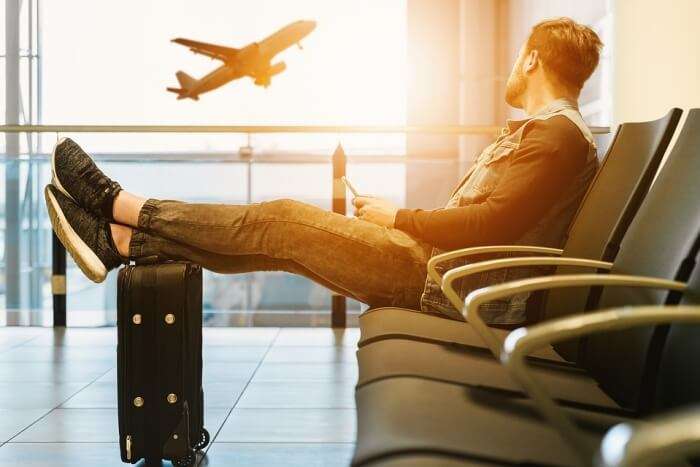 Often, when people travel across different time zones in a matter of hours, their body's internal clock finds it difficult to get in sync with the new time at their destination. They start feeling irritability, nausea, fatigue, headache, and upset stomach. This is called jet lag. Here's how to overcome it:
Get a good night's sleep before you fly
Opt for a flight that arrives in daylight
While on board, try not to sleep too much
Avoid consumption of alcohol and tobacco before you fly
Sleeping pills the night before your travel should be avoided
Avoid heavy beverages such as coffee, cola, and energy drinks
As soon as your board the flight, reset your watch for the new time zone
Suggested Read: 27 International Dine In The Sky Destinations That Ooze Thrill, Luxury & Romance
Safety tips for international travel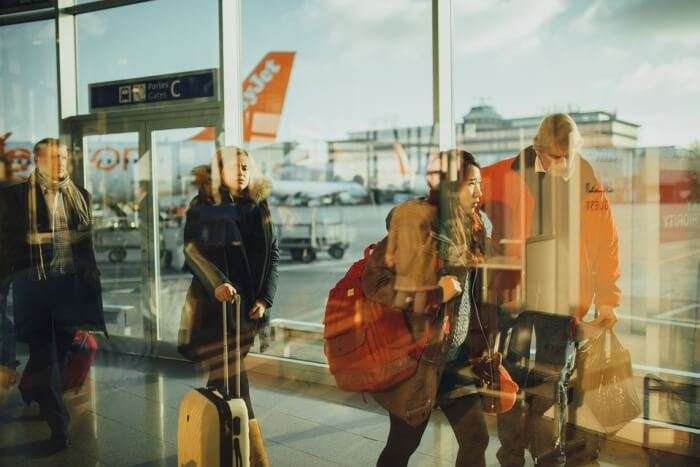 Just to be on the safe side and avoid paying incremental fees, buy tickets for places you know you want to explore in advance through online sites
Also, you can download different travel apps before leaving your home country to avoid heavy downloading charges from your Wi-Fi in foriegn destinations
Some foriegn countries require travellers to pay entry/exit charges ranging from USD 25 to 200, besides their flight ticket price. Always check!
Inform your bank/credit card provider about your travel plans to avoid any kind of fraud transactions while you are not in your own country
Also, gather enough information about the usage of credit card in your planned destination. Know what are the card transaction charges abroad
Do carry some local cash with you as most of the places, especially smaller towns do not accept card payments. Even important places like buses or trains in some countries need cash
Make use of credit card instead of a debit card, as most of the abroad countries will incur heavy foreign transaction fees
You might also take a photocopy of your credit card; this will come handy in case you have lost your credit card or is stolen while travelling
Carry a copy of your medical prescription and if you are undergoing any kind of special medical treatment, it is advisable to carry a scanned copy of your medical records
Learning a few local common words or phrases of the specific country ahead of traveling is a good idea. Also learning the local norms and traditions can help you get the feel of the culture of the country
Quick Suggestions Before Traveling International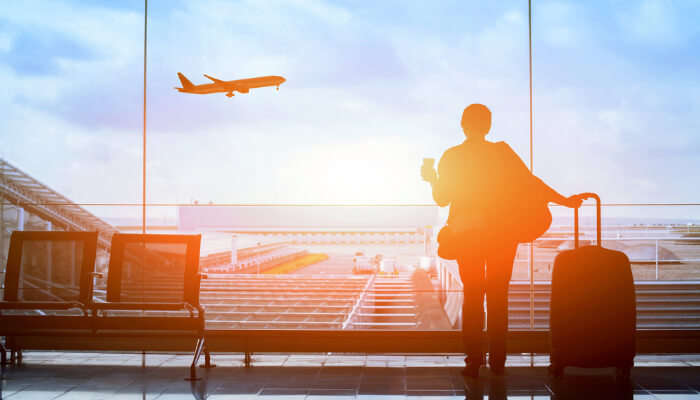 Leave an extra copy of your passport and visa at home with someone your trust
Also, remember to carry an electronic copy of your documents in your email account
If possible, try registering with your embassy, this will it easier of your home country government to contact you in case of any problems in the foriegen land
Make sure that you have sound knowledge what is the existing conversion rate of the forigen nation's currency you have booked ticket for
Do a bit of research of the country you're visiting like what the local dishes to try and what are the festivals and events taking place during your visit
Carry a universal charger or converter as most countries have different size plugs and voltage
Remember to activate your phone SIM's international calling facilities to stay in touch with your friends and family
Look for mandatory vaccinations of the country you are travelling to. For example, if you are travelling to the USA, hepatitis A, measles, hepatitis B and a few other vaccinations are recommended
Dress appropriately so that you are totally comfortable throughout your flight journey
There are different travel apps that give you information about your airline arrival/departure time, translate different languages and myriad other tasks. So, make sure you download one app on your phone
Apart from the necessary electronic items, do not carry any other valuables with you like expensive jewellery
Further Read: INFOGRAPHIC- 24 Amazing International Vacations Indians Can Take Without A Visa
The world is an amazing place blessed with incredible places that have bountiful offerings in its store to see, explore and cherish for a lifetime. So, if you have decided to embark on your first international trip we wish you a happy and safe journey. Plan the best and choose the best location as per your budget and surprise yourself with a life-changing experience. With some good research and all these international travel tips, you are bound to enjoy a hassle-free vacation!
Disclaimer: TravelTriangle claims no credit for images featured on our blog site unless otherwise noted. All visual content is copyrighted to its respectful owners. We try to link back to original sources whenever possible. If you own the rights to any of the images, and do not wish them to appear on TravelTriangle, please contact us and they will be promptly removed. We believe in providing proper attribution to the original author, artist or photographer.
Please Note: Any information published by TravelTriangle in any form of content is not intended to be a substitute for any kind of medical advice, and one must not take any action before consulting a professional medical expert of their own choice.
Frequently Asked Questions About International Travel Tips
How long should you arrive before an international flight?
It is advised to arrive at the airport at least 1 hour before your scheduled departure time. Additionally, if you are checking your luggage then you need to arrive at least 90 minutes before.
Is passport enough for international travel?
Besides passport, you also need visa for international travel, as most of the foreign countries do not offer on arrival visas.
How do you make the most out of traveling?
To make the most out of traveling do book your accommodation in advance, keep your documents handy and explore as much as you can.
How do you travel internationally for the first time?
If you are travelling internationally for the first time keep these things in mind. Check your passport for expiration date, find out if you need a visa or no, check all the immigration requirements and do make photocopies of all your documents.
What countries are not safe to travel to?
Iran, Iraq, Libya, North Korea, Syria, Yemen, Venezuela, Afghanistan and South Sudan are some of the countries you should avoid travelling to. The crime rates, terrorist attacks and armed conflicts are high in these countries.
What items are not allowed in checked luggage?
Some of the items you are not allowed in checked luggage are: lighters, matches, and other flammable items. You are also not allowed to carry any kind of explosive items and certain aerosol items.
Can I bring snacks on the plane?
One can carry any kind of food like chocolates, fruits, chips, etc., as long as it is not more than 3.4 ounces of liquid.
Can I take water on a plane?
You cannot bring a bottle of water through the security checkpoint, but you can carry an empty bottle and fill it once you are through security.
What items are prohibited in hand luggage?
liquid or semi-liquid foods like honey, soup, jams and syrups are prohibited to carry in your hand luggage. Sprays of all kinds, toothpaste, face creams, lotions, oils, perfumes and other cosmetic items like mascara and lip gloss are also prohibited.
Can I put phone charger in checked luggage?
You are not allowed to put a phone charger in checked luggage, but has to be taken into the cabin in your hand luggage.
---
Looking To Book A Holiday Package?
---