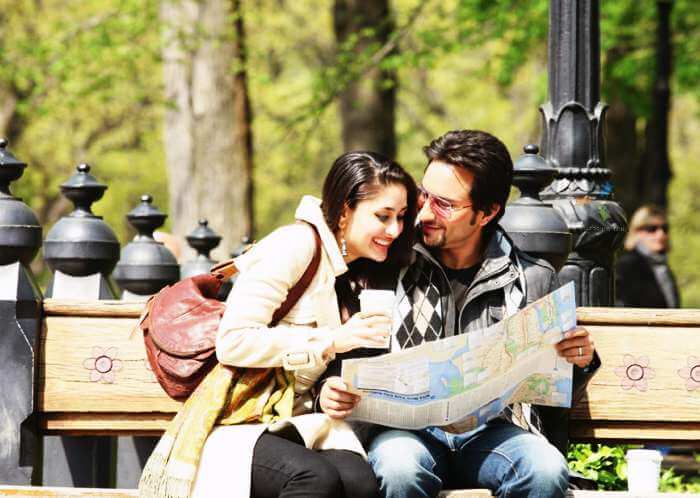 When it comes to romantic getaways, we all look up to Bollywood's 'It' couple, Saif Ali Khan and Kareena Kapoor Khan. They truly live life king size. And why not, he is an original Nawab, after all. Not to forget, Kareena has also taken to the role of Begum with panache. Be it their cozy getaways or reconnecting family vacations, they know it all.
Let's take a look at some of the international destinations which the Khan couple has graced with their presence.
1. Saif's preferred birthday celebration location, LONDON
The royal couple of Bollywood is vacationing in London, as we talk right now. They are there to spend some quality time with Saif's kids, Sara and Ibrahim, from the previous marriage. They have been seen enjoying the pleasant London weather quite sometimes.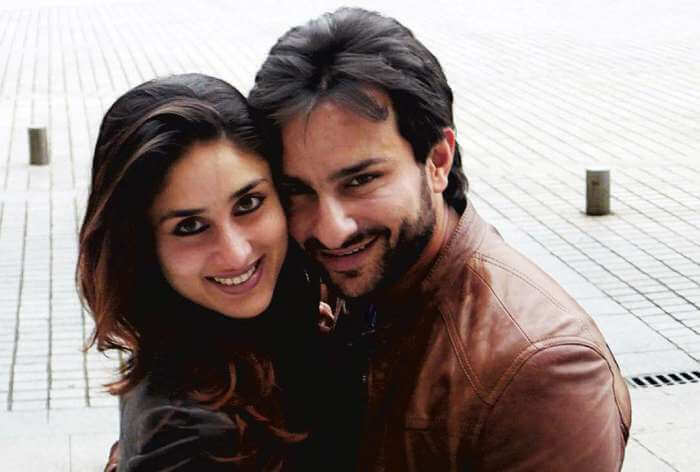 One of the favorite destinations of Bebo, London sure calls for a round of applause for its beauty and history. The happening nightlife of the city draws in its fair share of people.
The walled palaces of Buckingham and Westminster, some rare world renowned museums, (and) historic places sure add to the city's charm.
2. The go-to spot for the couple, MALDIVES
The Khan couple, along with Saif's son Ibrahim, went to the beautiful island of Maldives with the Khemus for a summer vacation this March. It has been a preferred location for the couple since 2008, when they started dating initially.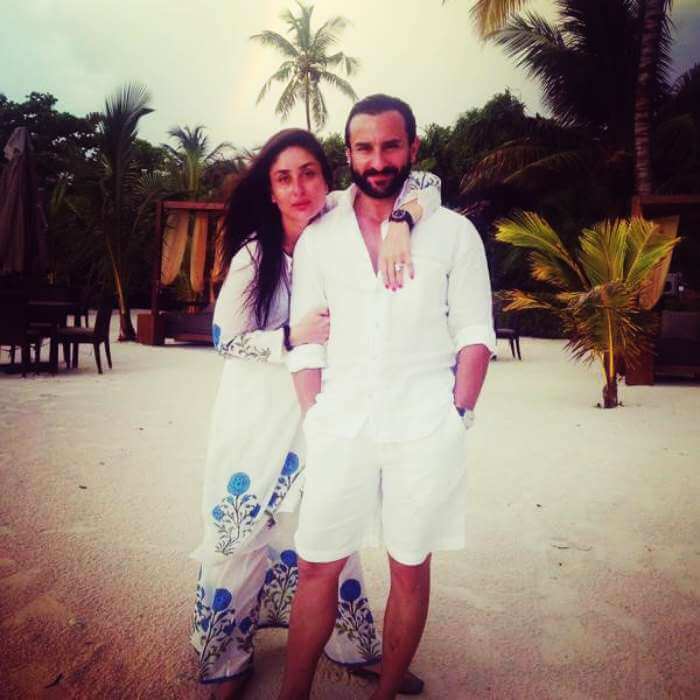 The pristine private beaches, boutique resorts, adventurous water sports and beautiful sunsets – everything about Maldives calls you in.
Must Read: 10 Romantic Things To Do In Maldives On Your Dream Honeymoon
3. Kareena's favourite – GSTAAD, SWITZERLAND
Long known for its hiking and ski resorts, this village impressed Kareena so much on her first visit that she made her hubby Saif promise that he will take her there every year. They cherished their honeymoon in this heaven.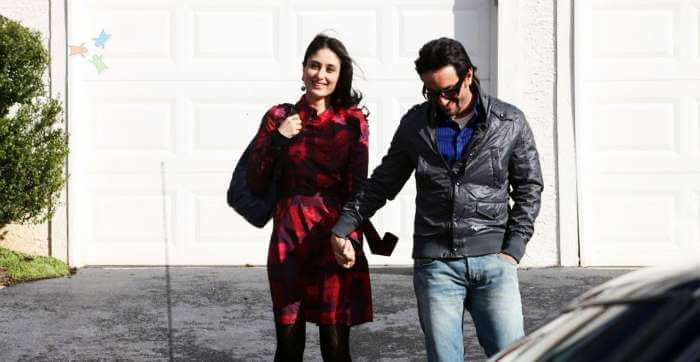 Although, the snow- clad mountains and cross-country slopes are the main attractions, the couple love their normal routine of shopping, sight-seeing, food tasting and reading there.
4. The new haunt, ICELAND
Recently, the love birds gave their usual destination a miss and went to Iceland for a romantic trip. No one knows what drew them in. However, one can only guess that the geological variations, temperate climate and scenic beauty can peek anyone's interest.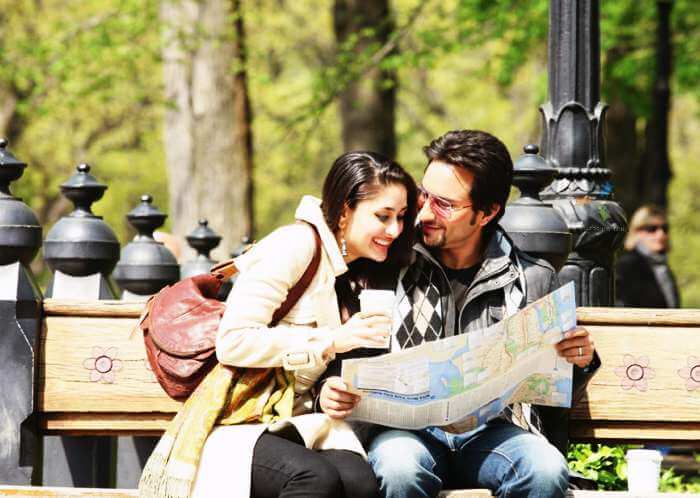 The full-of-life atmosphere must be a breath of fresh air for the Bollywood couple. I mean, who in their right mind can miss the rare combinations – of sand and snow-covered mountains; of active lava fields and glaciers; of glacial rivers and the sea.
5. The city of love, PARIS
How can we not mention the city of love, Paris while we are talking about romance and getaways. The city has remained a top choice for star couples and people young at heart.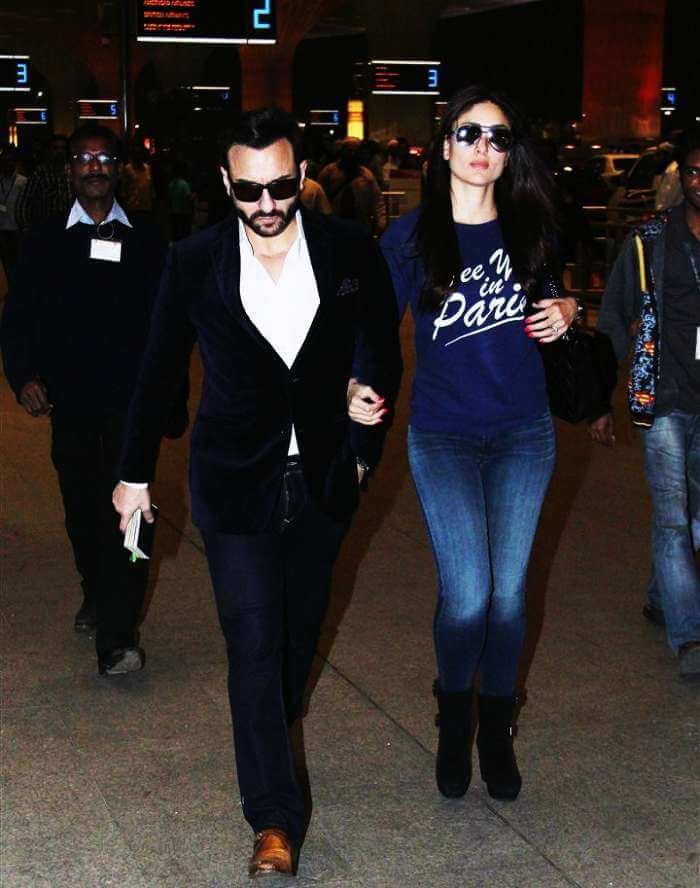 The Nawab couple has been a frequent in the scenes of Paris society. They have been seen shopping in state-of-the-art boutiques, enjoying food in famous restaurants, sight-seeing the exquisite cultural sites(be more specific) and just cozying around on cooler nights.
With Saif continuously doting on Kareena, she gets to live every girl's fantasy of Eiffel Tower, snowy mountains, calm lakes and tropical food joints.
Further Read: Go Honeymooning Where The Celebrities Have Been To
Comments
comments