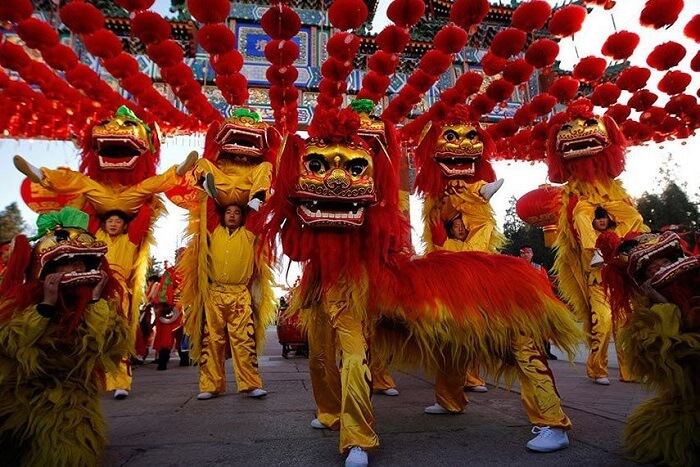 Mauritius is a microcosm of different cultures and religions. It is a successful multicultural society, a melting pot of traditions from far-off lands. Tourists here are treated not just to its natural gems – the clearwater beaches, tropical forests and rare flora and fauna – there is also significant interest in the lives of its inhabitants, their customs and foods. In this respect, the many festivals in Mauritius are an excellent way to sample the so called melting pot. There are plenty of religious festivals that are widely celebrated here, but there are also some really cool cultural festivals that a tourist can not afford to miss.
The Must-Attend Mauritius Festivals of 2018-19
The people know the importance of festivals in Mauritius and celebrate each occasion with great enthusiasm. They understand that these festivals reflect their glorious past, rich culture and traditions. Here is a roundup of the most important festivals that are celebrated in Mauritius:
1. Thaipoosam Cavadee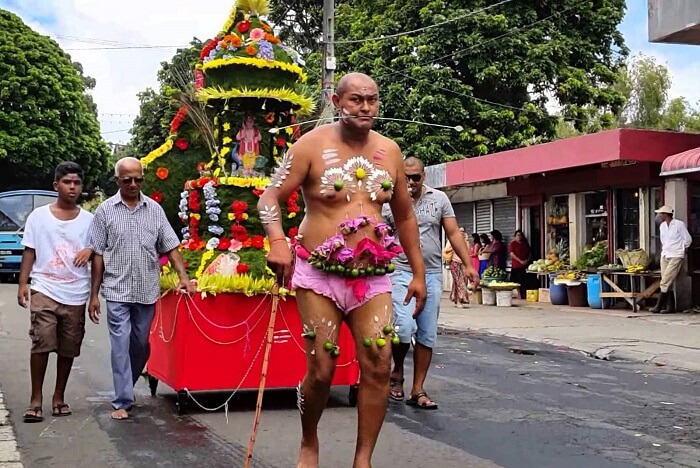 Image Source
One of the most vibrant festivals in Mauritius, Cavadee is dedicated to Lord Murugam who is a popular god of the Tamil people who make up a significant percent of the people of Mauritius. For a ten day period, people fast, offer prayers and refrain from all kinds of worldly pleasures, which includes vegetarian food. Afterwards, magnificent celebrations are held in the Hindu temples everywhere. If you want to visit the fervour, visit the Sockalingum Meenatchee Ammen Kovil, where you are likely to see kavadis, a wooden box decorated with peacock feathers and flowers and idols that is carried to the temple.
2019 date: 21 January
---
Mauritius Holiday Packages On TravelTriangle
Take a break with an exotic holiday in Mauritius. Experience the best of Mauritius with North and South island tours: Inclusive of Hotels, Sightseeing, Transfers, & Meals. Best Prices Guaranteed. Customizable Package & Free Guidance From Destination Experts.
---
2. Thimithi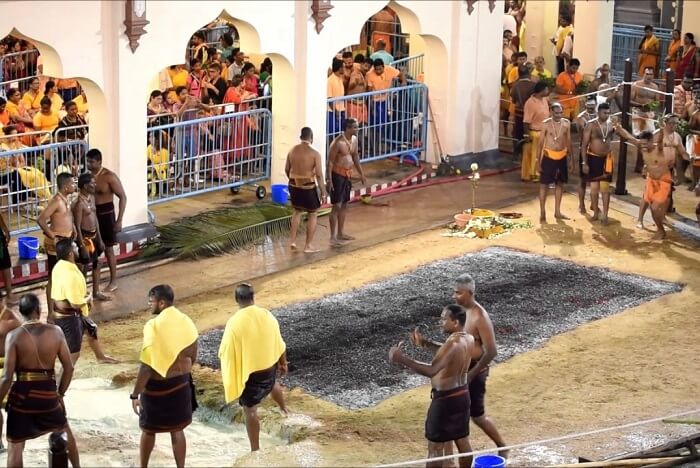 Suggested Read: 7 Waterfalls In Mauritius: The Prodigious Works Of Nature
The Walk on Fire, called Thimithi, is another emblematic festival of the Tamil people who make up a large portion of Hindus in Mauritius. There is a period of ten days where devotees fast and meditate and refrain from engaging in any excesses, much like Easter in Mauritius. At the end of these ten days, devotees engage in a ceremonial 'walk on fire' held with much fanfare outside of temple premises. A pit of coal is lit and devout Hindus walk barefoot across the burning embers to prove their faith. Later, they wash their feet with milk to lessen the pain of burnt feet. The practice is one of the most watched cultural events in Mauritius.
2018 date: 28 October
3. Holi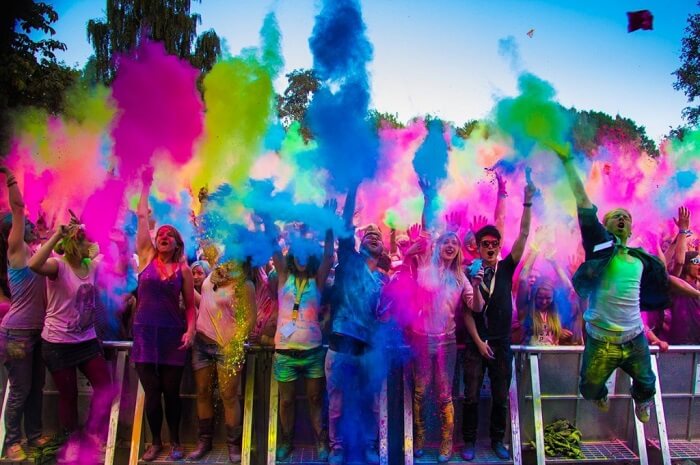 This festival of colours from India is also big on the Mauritian shores. To mark the legend of Holika, bonfires are burnt on the eve of Holi festival in Mauritius and the day itself is marked with colors and color guns and the traditional colors played with friends across large grounds, set against music and drinks. More adventurous people may end up using water balloons for a fun fight in this most colourful amongst all festivals in Mauritius.
2019 date: 20 March
Suggested Read: Quatre Bornes: A Hidden Shopping Paradise On The Beautiful Island Of Mauritius
4. Mid Autumn Festival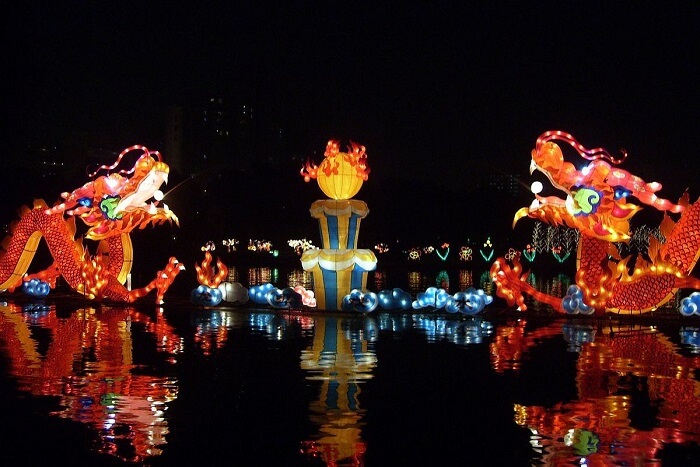 Suggested Read: Essential Mauritius Travel Tips For A Hassle-free Holiday In The Island Paradise
The harvest festival of the Chinese community is quite a hit in the Mauritius islands. Usually celebrated in the fall months, the Mid Autumn Festival is also called the Moon festival because of the several offering traditional Chinese people make to the Moon goddess. The festival is marked by the mooncakes that take over St. Louis and other cities on the islands. There are also other interesting legends associated with the mooncakes, and one has it that they were used to hide the planned date of the revolution against the Mongols who ruled China in the medieval times.
2018 date: September 24
5. Chinese Spring Festival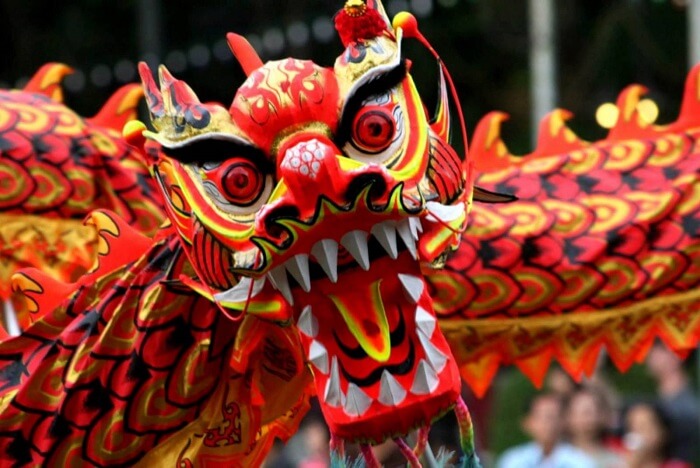 Suggested Read: Stay Inside These Bubbles For The Most Luxurious Stargazing Experience In Mauritius
The Chinese New Year celebrations are celebrated with a remarkable fervour in the Sino Mauritian community of Port Louis. The festival is celebrated with some of the most vibrant cultural events in Mauritius. The Chinatown portion of the port city is animated with energy that is not seen any other time. There are street processions where traditional lion dances are performed. Fireworks also form an essential part of the celebration, and tourists can often participate themselves and click all the cool snaps at this distinctly photogenic and colourful celebration of all festivals in Mauritius.
2019 date: 5 February
6. Paying pilgrimage to Father Jacques Desire Laval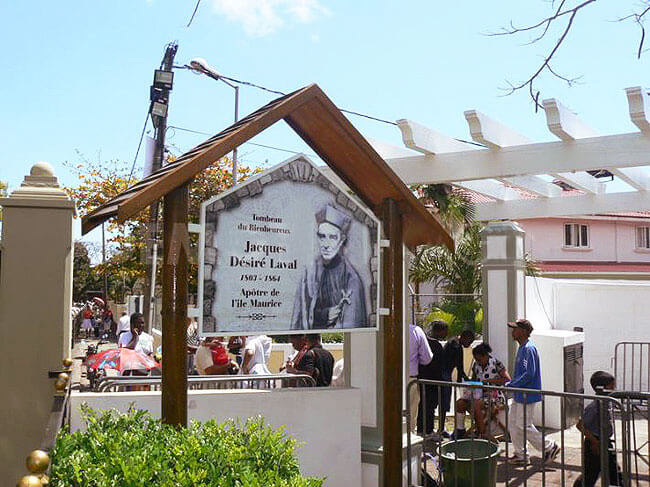 Suggested Read: 10 Best Restaurants In Mauritius That Have Taken Fusion Cuisine To A Whole New Level!
One of the annual Mauritius traditions is to walk to the tomb of this beloved priest of the Mauritius islands and is something that is done not only by Catholics but also by members of other communities here. The missionary priest had such charisma that he is credited with converting over 70,000 people to Christianity. Not only that, he is credited with quite a number of miracles that he performed and that is the reason he has a cross-community appeal. Pope John Paul II himself beatified Father Jacques on a visit to the islands in 1979, 115 years after his death.
2019 date: 8 September
7. Ganesh Chaturthi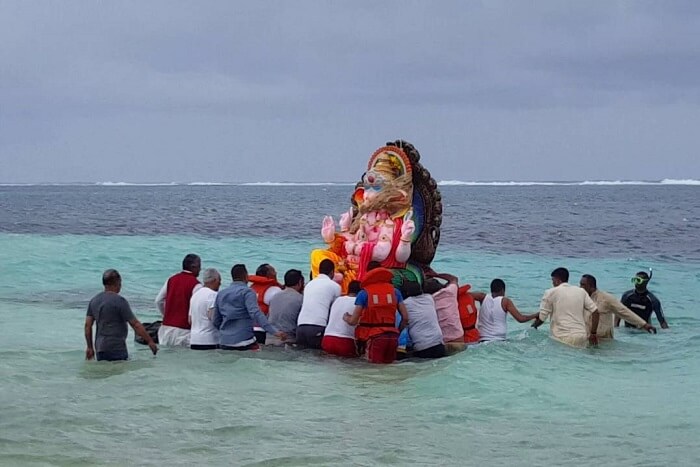 Image Source
Another colorful festival back from the Indian mainland, this Hindu festival in Mauritius is a celebration of the Indian elephant Lord Ganesha. Celebrated to mark Lord Ganesha's birthday, most Hindu people on the islands participate in worshipping of idols of Ganesha for some time before the idols are carried off to the nearest rivers and beaches for immersion ceremony. The immersion ceremony is usually accompanied by elaborate processions where people dress up and participate in activities and traditional and Bollywood dance.
2018 date: 13 September
8. Eid ul Fitr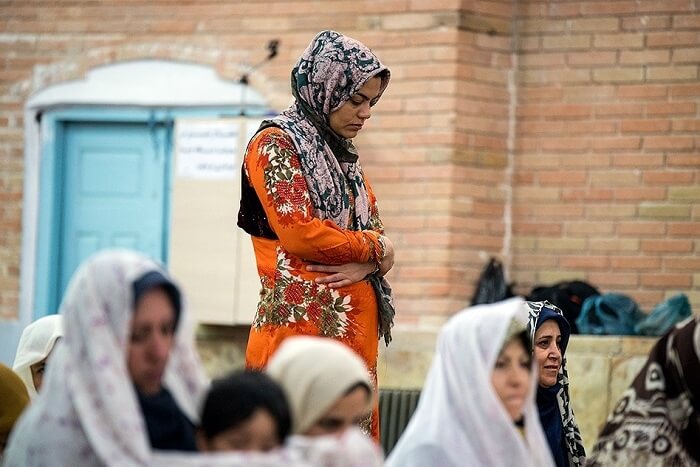 Suggested Read: Looking For Water Villas In Mauritius? Constance Le Prince Maurice Is A Dream-Come-True!
The island's large Muslim community celebrates the festival of Eid-ul-Fitr with much pomp and show. Celebrated at the end of the holy month of Ramzan when Muslims fast and engage in ritualistic prayers, the festival is marked by prayer meetings in the morning when people congregate to hear a message of peace and seek blessings of the Lord. Later, people exchange sweets including traditional sweetmeats and other food.
Eid ul Fitr 2019 date: 4 June
9. Christmas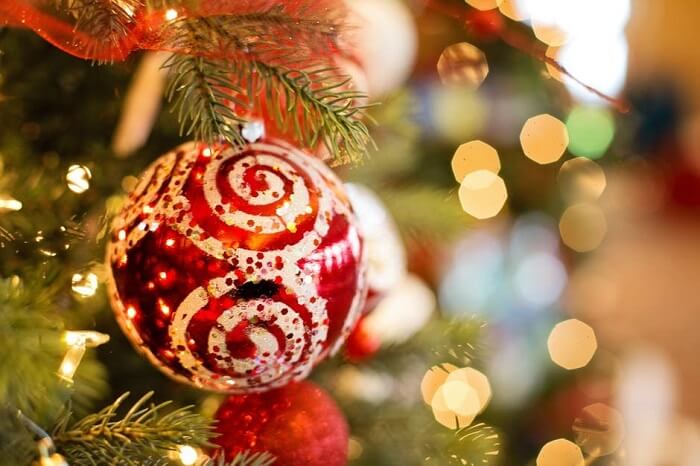 Suggested Read: Mauritius Honeymoon Guide: Here's All You Need To Plan The Romantic Vacation
The island's small but significant Catholic community holds an evocative Christmas celebration every year to mark the coming of Jesus Christ. The festival is celebrated by the entire island though, and there are carols and Santa Clauses everywhere in the commercial areas. Most shops and offices will have a Christmas tree that people decorate from head to toe.
Christmas 2019: December 25
10. Ghoon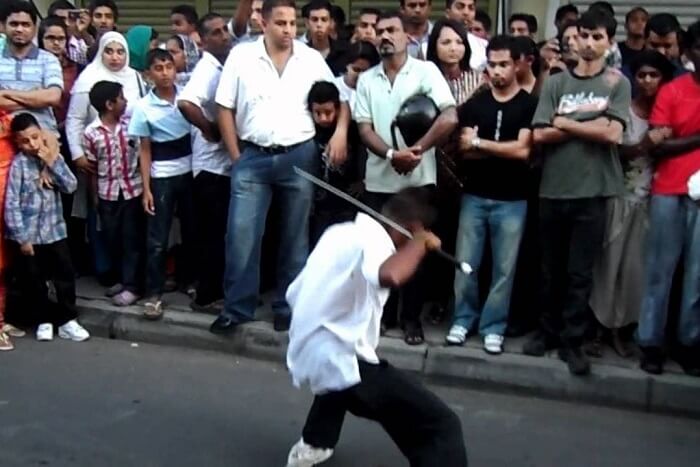 Image Source
The Shia festival marking the martyrdom of Imam Hussein, Ghoon is marked by elaborate processions and parades that a small section of the Muslim community take out, especially in the streets of Plaine Verte in the port city of St. Louis. Ghoon is an incredible opportunity to take the best shots of colorfully dressed people in costumes and with props marching down the street.
2018 date: September 21
Frequently Asked Questions About Festivals in Mauritius
Q1. Which are the Muslim festivals in Mauritius?
A. Some of the the Muslim festivals celebrated in Mauritius are:
Eid Ul Fitr
Yaum-Um-Nabi
Ghoon
Q2. Which are the Tamil festivals in Mauritius?
A. Some of the Tamil festivals celebrated in Mauritius are:
Thaipusam Cavadee
Walk on Fire
Further Read: Curepipe In Mauritius: 5 Reasons Why It Is An Unrivalled Getaway
These festivals in Mauritius 2018 have a lot to offer to tourists looking for something novel. They also have a pan-island appeal, something that has to be experienced first hand. So plan your Mauritius trip now to be able to attend at least some of these charming festivals here!
---
Looking To Book An International Holiday?
Book memorable holidays on TravelTriangle with 650+ verified travel agents for 65+ domestic and international destinations.
---
Comments
comments