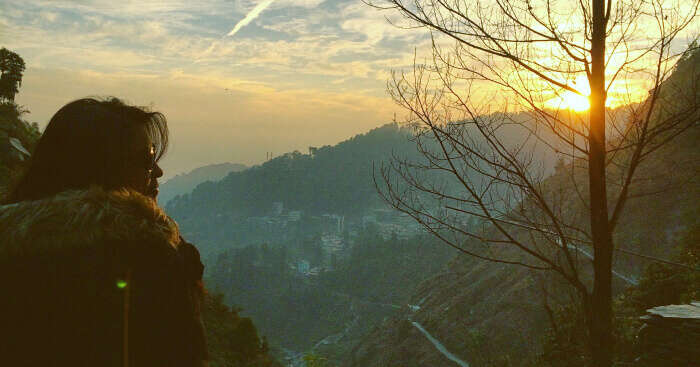 The best way to end a year is with a trip. Which is why, when Priyanka's wanderer BFFs asked her to come along on a trip to Mcleodganj, she readily agreed! To up the fun factor of their last trip of 2016, they booked themselves a 2 night 3 days Mcleodganj tour package from TravelTriangle that included their transfers, accommodation, meals, sightseeing, and an adrenaline stimulating trek to Triund!
Trip type: Three girls gallivanting to the hills!
Duration: 2 night 3 days
Budget: INR 5,999/- (per person on twin sharing basis)
Destination: Mcleodganj
Inclusions: Transfers, accommodation, meals, sightseeing, Triund trek
One of the perks of working in a travel firm is that you are never denied any opportunity to be able to go out and explore the places you sell. So as soon as me and my friends got to know that about TravelTriangle's Mcleodganj trip and its enticing itinerary, we quickly booked ourselves three seats for the same. We poured in our details on their online form, discussed the trip plan with our colleagues organising the whole thing, and Voila! Soon we were on a comfortable volvo bus hopping away to the hills!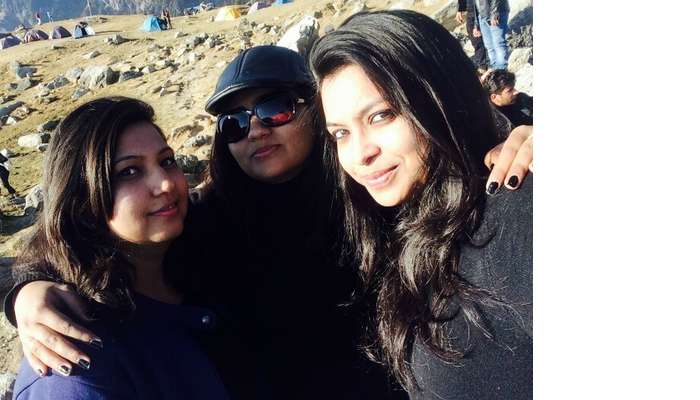 Riding away to Mcleodganj and meeting some amazing people along the way
With our excitement at its peak, we boarded the bus destined for Mcleodganj from Noida sector-16. The trip coordinators introduced everyone on the bus once we had set off, and soon we were chatting and laughing away with all the new people on the bus. We stopped over at Sukhdev Dhaba in Murthal for a dinner of oily parathas and tea, before resuming our journey.
Being welcomed warmly by the friendly little town and indulging in a hearty breakfast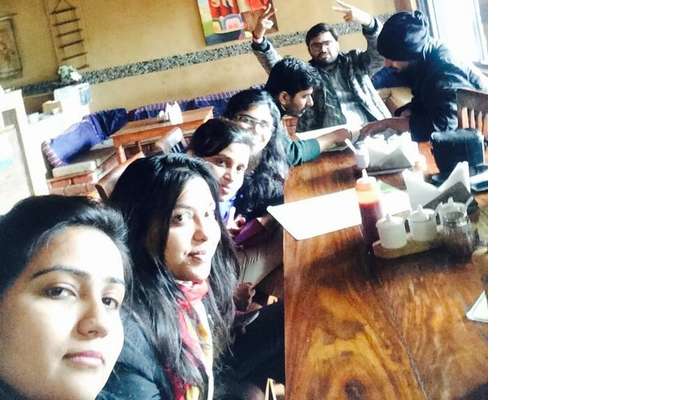 In the morning, we reached the M Hotel at around 9:30. It is a nice hotel with decent views of the town. We settled into our comfortable rooms and freshened up. Later, we headed to Clay Oven restaurant for a breakfast of pizzas and pasta. The food tasted average, but the ambience of the place was amazing.
Gulping down enthralling views of Bhagsu Falls and trekking to Shiva Cafe for its food and views!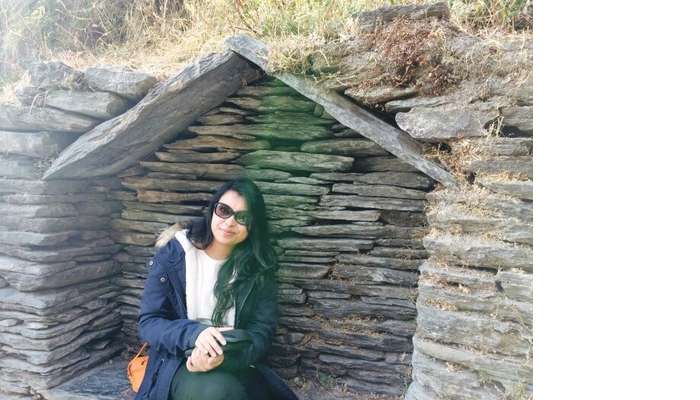 Post breakfast, we trekked onwards to the famous Bhagsu Falls, which turned out to be more beautiful than I had imagined. We spent some time at base clicking pictures and admiring the refreshing views before us.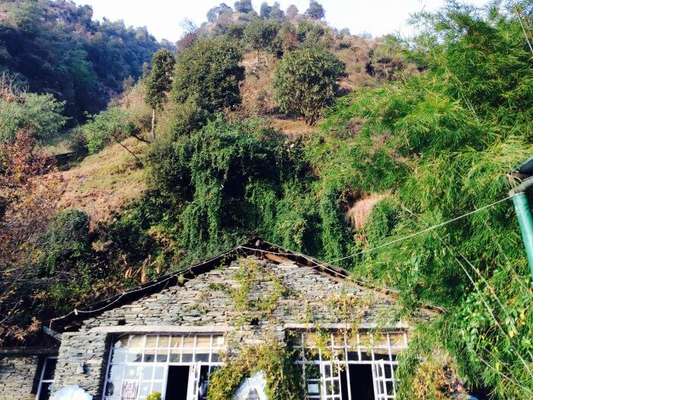 Suggested Read: 20 Heartwarming Hill Station Cafes In India For The Nomad In You
When it was time to trek up to Shiva Cafe, everyone refused since we were all tired from the bus journey and the walking. We unwillingly walked the distance and once we reached the cafe, we realised it was worth the effort!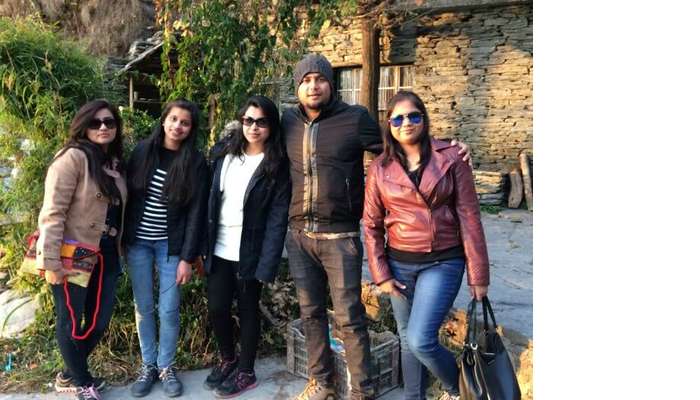 The whole place soon turned into a noisy hub as we hogged up on some Maggi, sandwiches and tea. But no matter how delicious, the food was no match for the views of the setting sun from this place.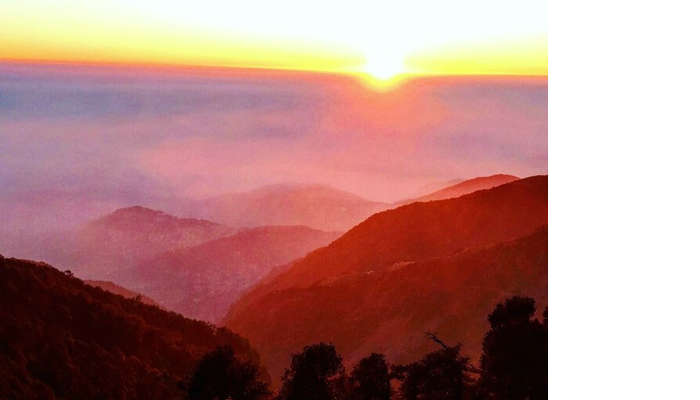 The colours of the sky while the sun quietly dipped behind the mountains is forever etched in our minds. Shiva Cafe truly is a fascinating place to visit on one's trip to Mcleodganj.
Shopping to our heart's content and paying our respects at the charming Dalai Lama temple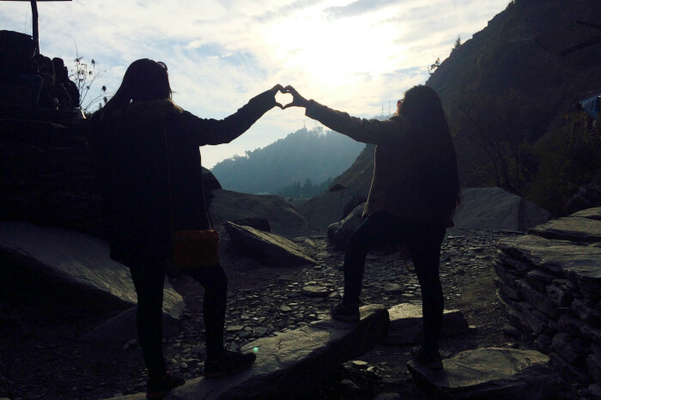 On our way back to the hotel we visited the local market. After all, what use is a trip to Mcleodganj if it doesn't let you pamper yourself with a little bit of shopping. We bought fancy Tibetan trinkets and woollen wear before pampering our taste buds with some tangy 'gol gappas'.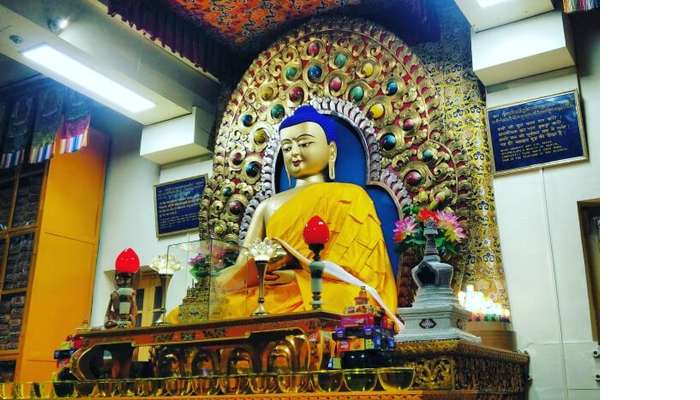 Suggested Read: Travel To These Buddhist Monasteries In India To Find Inner Peace
Next we went to the Dalai Lama temple, another of the marvelous places to visit in Mcleodganj. We couldn't help but notice that the interiors were surprisingly calming and peaceful while we sat down to meditate for a bit. While leaving, my friends decided to take a quick sneak peak at the colourful interiors while I enjoyed those few moments spinning the Prayer Wheels that are said to bless those who touch them!
We returned to the hotel and were served a delicious dinner with both vegetarian and non-vegetarian items. Once we were full, we went off to sleep.
---
Planning your holiday but confused about where to go? These travel stories help you find your best trip ever!
Real travel stories. Real stays. Handy tips to help you make the right choice.
---
The Triund trek begins: rugged terrains, soothing views, and lovely companions!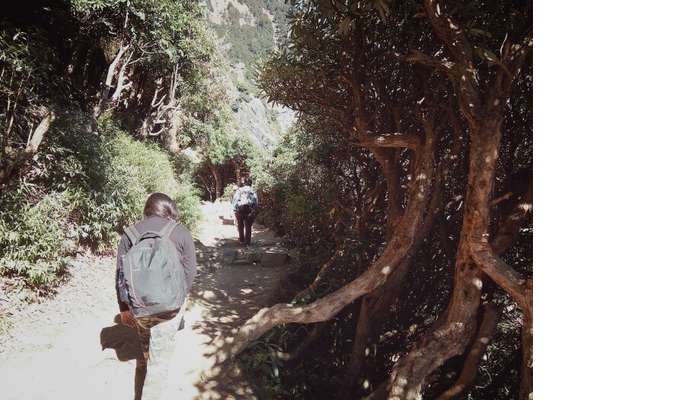 We got up really early as we were to trek to Triund on this day of our Mcleodganj trip. We treated ourselves to a hearty breakfast and took a shared cab to the point from where our trek was to begin.
Once we were there, I bought myself some water bottles while others massaged their hands and legs with sunscreen before commencing the trek. The 6 km trek took us a total of 4 hours and 30 minutes to complete.
Suggested Read: Triund Trek: A Trekking Paradise For Experts & Beginners
We walked on rocky terrains and crossed steep boulders, stopping occasionally for water and refreshments at the roadside eateries. While me and my friends listened to songs on my phone and clicked selfies while we walked, the two guides assisting us ran up and down trying to make sure nobody was left behind or hurt.
The steep, but enjoyable trek surely had our adrenaline pumping. The last 1 km was really tough and we breathed a sigh of relief when, panting, we finally reached the top.
Reaching Triund: colourful tents dotting the surface, a panorama of misty hills, and the gorgeous sunset
We saw a shop ahead of us and it was like coming across an oasis in a desert. We gorged on some lip smacking rajma chawal and Maggi hungrily as were were famished after all the bone-breaking walking we had done.
When we'd had our rest, we proceeded to the campsite. Our petite tents were absolutely adorable. We freshened up and gathered to enjoy the views around us.
Sitting on a cliff, we simply admired the views of misty mountains ahead of us which was very relaxing.
Soon the evening snacks had arrived and we ate bread pakodas and tea while gazing at the mind blowing views of the sunset.
Singing, dancing, and sharing life experiences around a bonfire & under a star-strewn sky
Once the sun was down and the bonfire was lit, we all huddled around the cackling pyre to beat the biting temperature. We were singing, dancing, playing games and listening to horror stories about Triund that a girl in our group divulged dramatically.
Soon we had moved on to sharing our life stories and how we absolutely loved being there that we did not want to go back to our boring office lives once this was over. And just when someone spotted some shooting stars overhead, our attention moved to the sky painted with a fascinating view of the Milky Way galaxy, but I missed the show! Tired, we went back to our tents and retired for the night.
Greeting the rising sun in Triund & heading home with a promise to come back!
Everyone was up by 6 am the next morning as no one wanted to miss the sunrise, and in return, it treated us with an eye-warming display of colours!
Breakfast was a little disappointing as the only option available to vegetarians was Maggi and tea. We freshened up and trekked downhill which took us only about 3 hours.
Suggested Read: 10 Things To Do In Mcleodganj For A Super-Cool Retreat
We stopped over at a restaurant for lunch before boarding our bus and heading back to Delhi, bidding this delightful little town goodbye.
From visiting temples, shopping for colourful handicrafts, horking down knick-knacks in Shva Cafe, to trekking uphill to Triund, my trip to Mcleodganj was a fun-filled package of adventure and beautiful memories that will always have me coming back for more!
My WOW moments on the trip: Gazing at the wondrous landscapes and the sunset from Shiva Cafe, shopping and gorging on street food in the market, trekking to Triund, sharing our life experiences and dancing around the bonfire in Triund, and meeting such lovely people on the journey
My Not-So-WOW moments: The breakfast served to us at Triund in the morning.
Tips for future travelers:
Don't eat too much, especially oily and fried food, right before embarking on a road trip on winding hilly roads.
Trek light.
Wear loose fitting clothes while trekking.
Don't forget to bring along a jacket or windcheater as it tends to get chilly up in Triund once the sun sets.
You won't find a better time to take that short trip to the hills you have been planning since forever. Pick from TravelTriangle's range of hand crafted, quirky weekend trips and set out on an unforgettable adventure!
---
Long Weekend Trips Starting @ Rs 3499/-
Take a trip to spend the upcoming long weekend with your buddies.
✓ Stay at 4 star rating hotels with local sightseeing, meals and transfers.
✓ Travel in AC coach round trip (from Delhi).
✓ All Inclusive Deal– Camping, Jeep Safari & Trekking as per itinerary
✓ Sign up NOW to celebrate the long weekend out of town!
---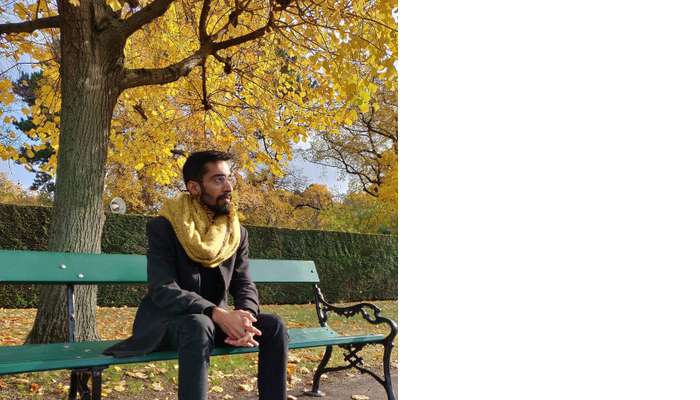 Comments
comments