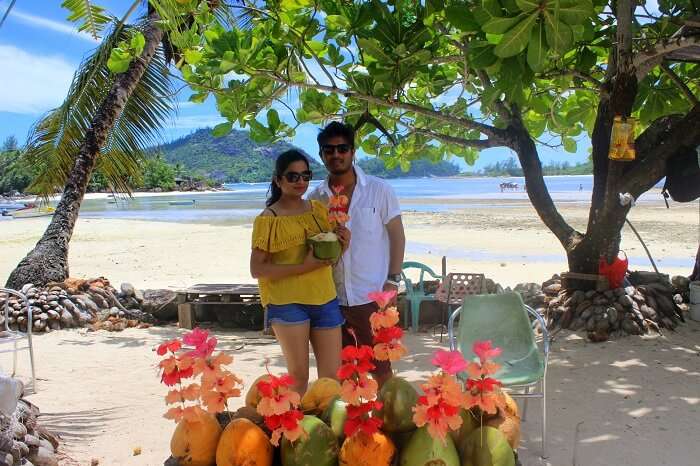 Being avid explorers, Rajnish wanted his honeymoon trip to be more than just romantic. He wanted adventure, thrill, and a journey full of surprises. Seychelles honeymoon tour, in fact, promised to offer much more. So without any delay, he booked himself and his traveler wife a wonderful 8 nights 9 days Seychelles honeymoon package and together, they set off to those landscapes that are nothing short of an artist's muse.
Trip Type: Honeymoon
Duration: 8 Nights 9 Days
Trip Cost: INR 2,35,000/-
Agent Name: Holidays Box
Inclusions: Accommodation, Meals (Breakfast & Dinner), Flights, Transfers
Exclusions: Entry Tickets
I have always been an avid traveler since my childhood. That is why, I am so glad to have gotten married to Rashmi who herself is a travel buff. Together, we two make a couple who is always ready to explore new places. And when it comes to exploring, what could have been a better occasion than our honeymoon!
So, we decided to take a trip to a place which was more beautiful and less explored (at
least by our friends). The main reason behind this thought was that we got married in late
January and it was winter all over in Europe (which has been on our list since DDLJ). So, we started looking for island destinations suitable for a visit during the second week of February.
We shortlisted few locations like Maldives, Mauritius, Bali, and Seychelles. We wanted a package deal that was both – under our budget of 3 lacs as well as with an itinerary that touched all the 'must-visit' places in that country. That was when Rashmi came across TravelTriangle. They offered us exactly what we wanted so we went ahead and booked a package for 8 nights and 9 days.
Here's A Snippet Preview Of Our 9 Days Trip
Day 1: Arrival At Mahe & Transfer To Praslin Island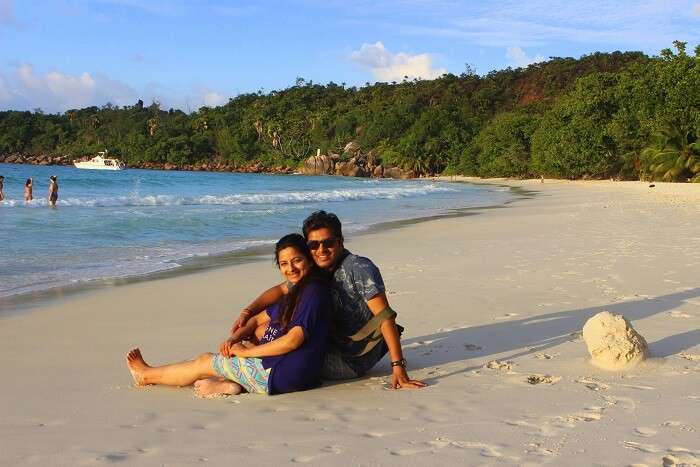 On the first day, after reaching Mahe Island (the capital city of Seychelles), we took a ferry to Praslin Island, which is the second biggest island in Seychelles. We checked into our beautiful hotel, Castello Beach Resort on Anse Kerlan and kick-started our Seychelles honeymoon tour. The location was simply stunning and lay very close to the domestic airport in Praslin. In order to access the beach, all one needed to do was go down a few steps.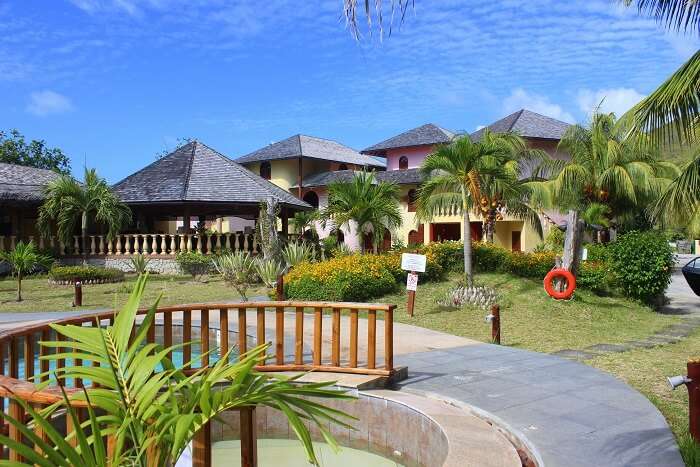 We hired a car after some rest and straightaway drove away to Anse Lazio (one of the top 5 beautiful beaches in the world). It was not too far from our hotel. We must say the beach is really beautiful with white sand and blue waters surrounded by green mountains. After spending a beautiful evening here, we drove back to our hotel on absolutely dark roads.
Day 2 | Praslin Island: Exploring The Unexplored
Rashmi and I, we both fancy situations where we don't know much about the place because it gives us an opportunity to explore new places. It somehow excites us and lets us enjoy the real essence of the place. My wife is an excellent navigator and reads maps quite well. So, we took a paper map, some snacks, beach towel, some cash, and just left for the day not knowing where exactly to go.
By the end of the second day of our Seychelles honeymoon tour, we felt as if the day couldn't have been spent better. By sundown, we had practically driven across the complete circumference of the island. In the process, we visited some beautiful locations, including Fond Ferdinand, Valle Demer, Grand Anse, etc. The roads are good for driving through the island and makes you feel as if you are driving through a dense jungle on a proper road.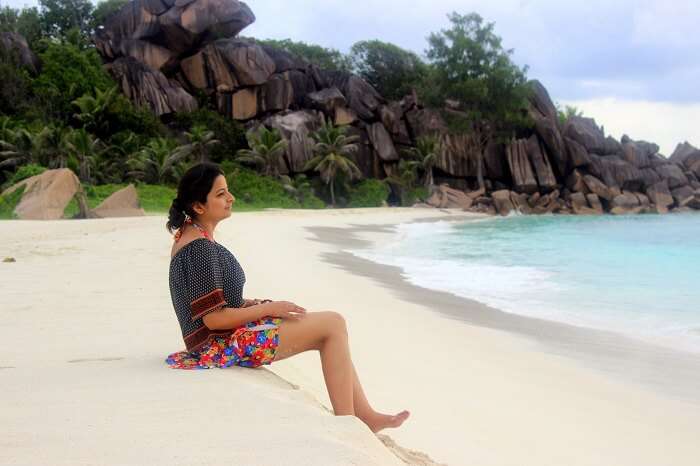 These Experiences From Our Romantic Trip To Seychelles Helped Us Live Life To The Fullest!
We ended our stay with an exotic breakfast at the hotel and left on a Jetty for our stay at La Digue island.
Day 3 | La Digue Island: Cycling & Dining At A Hilltop
If given a chance to spend life in Seychelles, we would choose La Digue.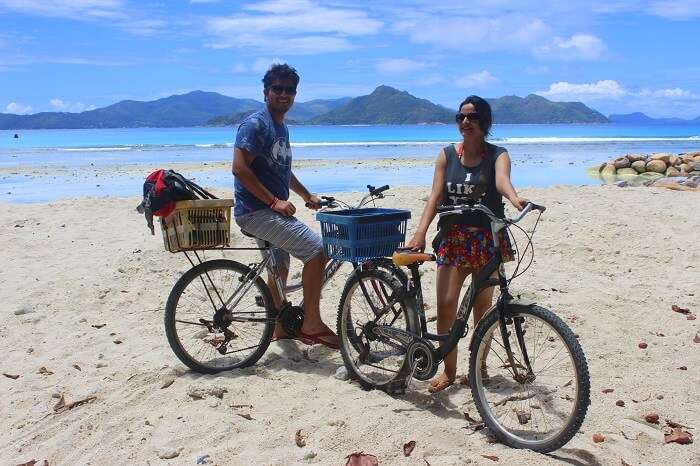 It is a paradise for those who love peace, natural beauty, blue waters, and cycling. We were pleasantly surprised to experience that 'the bicycle is the only mode of transport on this island' (except for a handful of commercial/government vehicles). We made a wise decision of spending a night at this island. We had our stay at Bamboo Chalet, a beautiful Bamboo themed resort, which is a mere walking distance from the port that turned a happening place at night.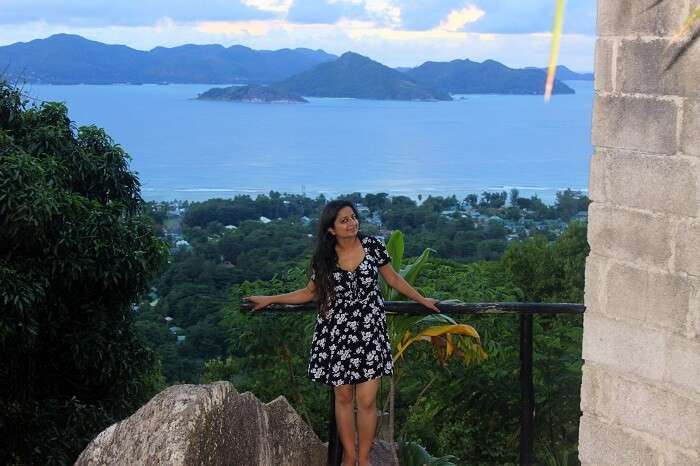 Our agent's representative had booked us a dinner date at a hill-top restaurant called Snack Bellevue, and at around 5 PM we were being taken to it in a pickup truck through steep roads and sharp curves. Once at the top, we turned our heads to look around and gasped! It was breathtaking! Something that pictures cannot do justice to. One has to see it to experience it.
Later, we were served an exclusive vegetarian dinner which included delicious fresh fruit juices, the main course, all at INR 2,200/-. But, every penny spent there was worth it.
At night, we got to see the typical hippie culture at the port with groups of people dancing, laughing, playing music with speakers on the bicycles and in the cafe. It was a great experience for both of us.
Day 4 | La Digue: Hiking, Snorkeling, & Seeing Giant Tortoises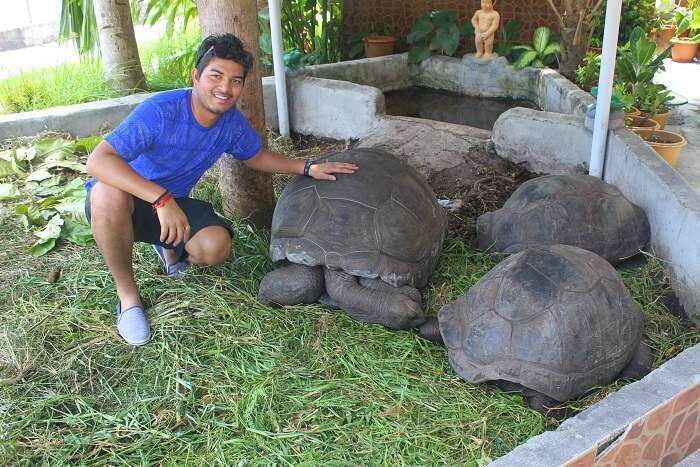 We woke up as early as 6 AM. We took our bicycles and a map and headed for Grand Anse. It was an amazing ride to the beach which was completely empty and utterly peaceful. The only sound we heard was the wind and the water. We hiked across the small, yet beautiful rocky jungle to the sister island Petite Anse. After a mesmerizing hike, we headed back to the hotel for breakfast.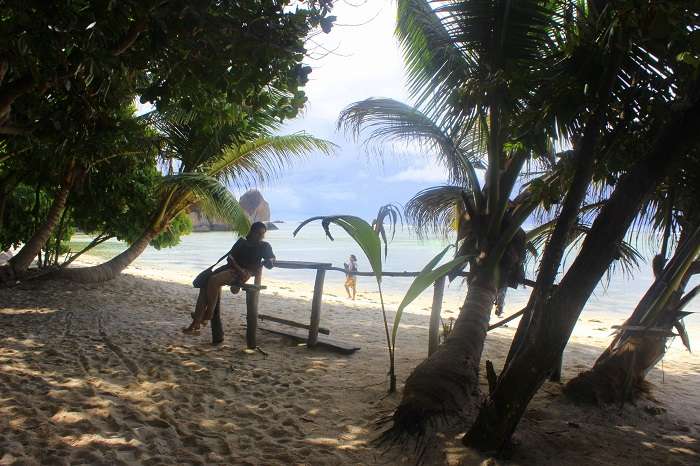 Later, in the afternoon, we again took our bicycles and headed to Anse Source D'Argent, one of the most beautiful beaches we discovered on our 8 nights Seychelles honeymoon tour. It is the most photographed beach in the world with naturally carved rocks and blue water. We also saw vanilla plantations there and so many Giant Tortoises.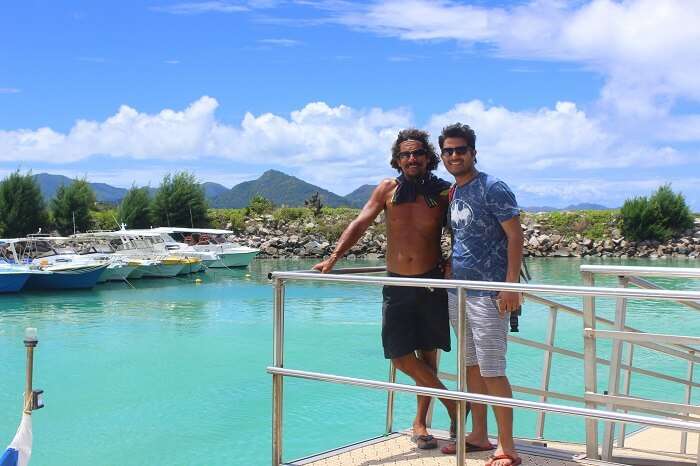 Top Things To Do On A 4 Day Honeymoon Trip To Seychelles
After that, we went for snorkeling with our very cool captain Jack Sparrow (as we used to address him there) across the nearby islands. It was a totally wonderful experience. After returning to the hotel, we packed and left for our stay at Mahe Island.
Day 5 | Mahe Island: A Rejuvenating Spa, A Honeymoon Cake, & Gorgeous Views
We stayed at the Coral Strand Smart Choice Hotel at the famous Beau Vallon Beach. It was a luxury hotel with very nice service and a fantastic breakfast. The hotel is right on the beach, by far the best beach in Mahe Island. It has quite a long coastline with clean water and no seaweeds. The best part – adjacent to the beach is 'Mehak', a classic Indian restaurant which serves delicious Indian food.
When we reached there, we were greeted with a welcome drink, a beautiful cake, some
fruits and a bottle of wine, all on a complimentary basis. On top of that, we were given the privilege to take a Savoy spa break, that too on a complimentary basis, which made our Seychelles honeymoon tour all the more wonderful! We spent our day chilling and enjoying the lavish facilities of the hotel.
Day 6 | Mahe Island: Exploring Beaches & Attending Beach Parties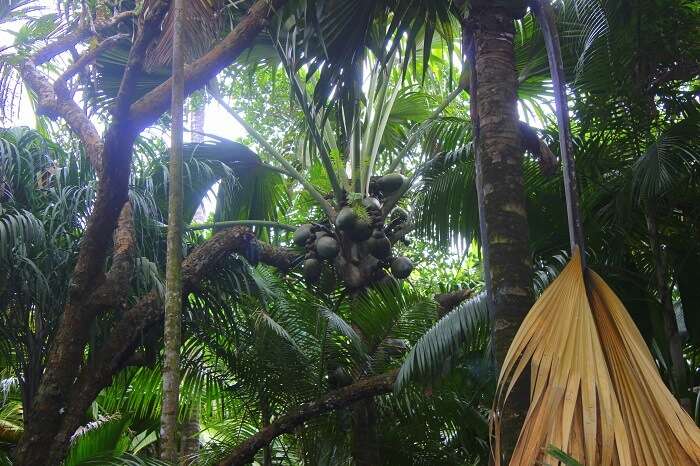 We rented a car and as usual, took a map with us before going out to explore Mahe. As expected, we had lots of fun during the exploration and we happened to visit a beach party which was hosted by a family who was celebrating their daughter's birthday.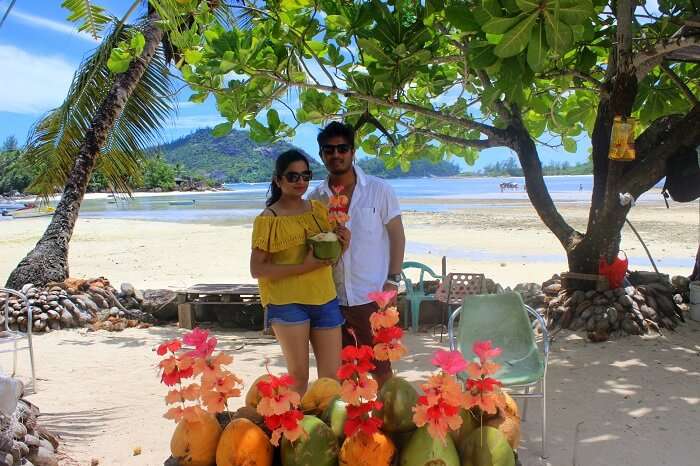 Top Places To Visit On Honeymoon In Seychelles: A Sweet Memoir Of Our Soul-satisfying Experience
We also visited many beautiful beaches like Anse Royale, Grand Anse, Anse Takamaka (which was the most enjoyable and unique, Port Launay Beach, and enjoyed some really tasty coconut water while exploring the beaches. It was a day full of adventure with our adrenaline rush through the roof during whenever we were en route to the next beach. At night, we had delectable north Indian food at Mehak.
Day 7 | Mahe Island: City Tour And Live Band Performances
After an amazing breakfast, we were taken for a half day city tour of Mahe. We got to visit a south Indian temple, a tea factory, an old-school, few tourist spots, and a shopping market during the day. It was a day well spent and our driver, Terrence, was a really nice and friendly person. We chit-chatted about a lot of things, about the country, the people, the culture, and even his family. He was very comfortable to talk to and we all enjoyed the time we drove around with him on our Seychelles honeymoon tour.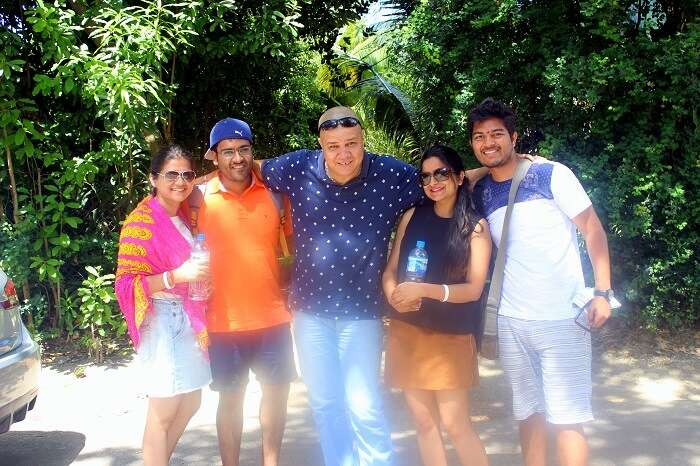 There was no end to the number of complementary services we were given. When we returned to the hotel after our city tour, the hotel delighted us with a complimentary, yet delicious lunch. In the evening, we enjoyed the Savoy spa break and relaxed. During dinner at night, we enjoyed a nice live band performance where we were treated to some soft rock music to make the night enjoyable.
Day 8 | Mahe: Valentine's Day With Candle Light Dinner On Saint Anne Beach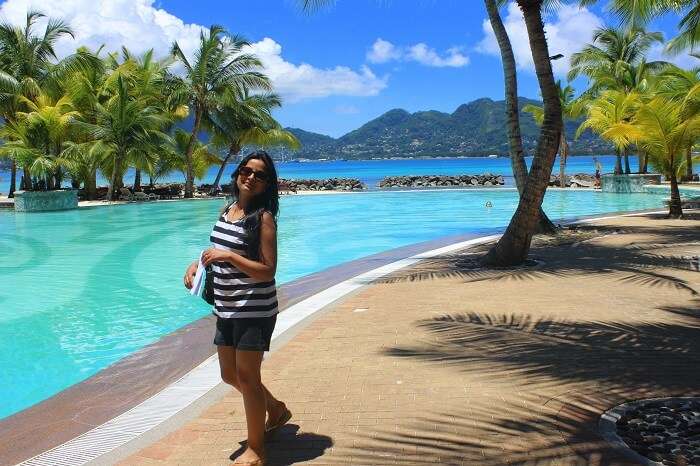 After breakfast, we left for Saint Anne, an island owned by the BeachComber hotel group. It is a 5-star hotel with some exotic villas. We checked into our luxurious villa that had a grand private pool and a garden. We were greeted with a welcome drink and were then taken to a wardrobe section so that we may pick a dress for ourselves as a Valentine Surprise from TravelTriangle and the hotel.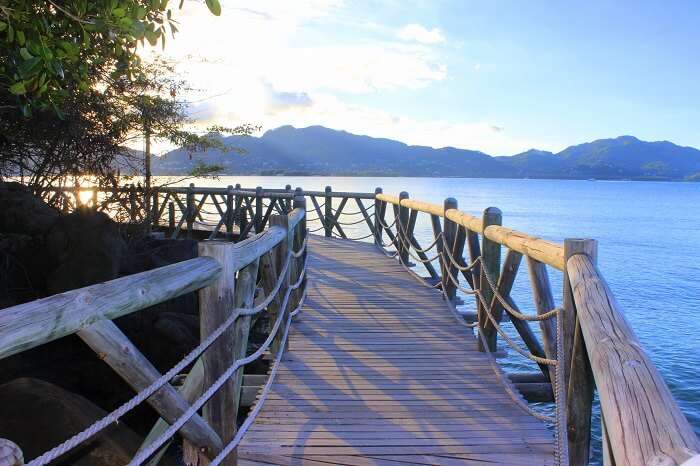 We enjoyed the hotel's luxe facilities and the beautiful swimming pool which provided mesmerizing views of the sea. In the afternoon, we were taken for snorkeling and fish feeding, which was again complementary. After that, we spent some time in the private pool while gorging on some snacks.
At night, we were invited for a beautiful, romantic candle-light dinner set up by the beachside especially for us. It was really amazing to see how everyone had prepared the set up so well and wanted us to end our Seychelles honeymoon tour on such a romantic note. We talked and dined under the light of the flickering candles and the blanket of stars while some performers played some soft music on a saxophone nearby.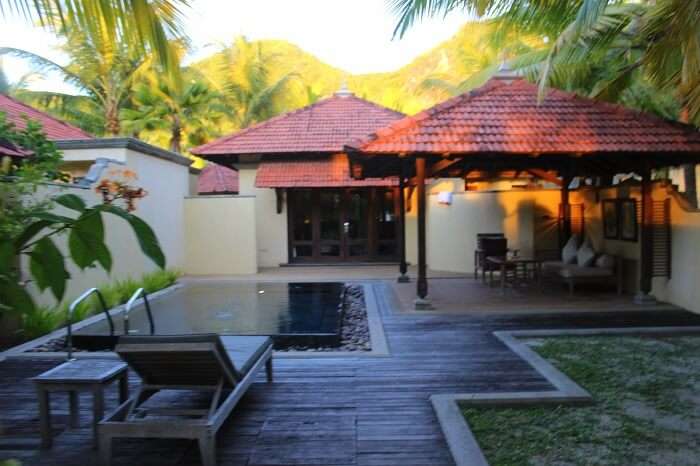 Best Places To Explore On A Honeymoon Trip To Seychelles
The efforts of TravelTriangle and the hotel had made to make this occasion special was totally commendable. Later, the manager came to us and spent around 30 minutes talking to us and we shared our experience of staying at this lovely resort. Later, they dropped us to back to our villa with some chocolates and we retired for the night once we were done packing.
Day 9 | Bidding Farewell To Seychelles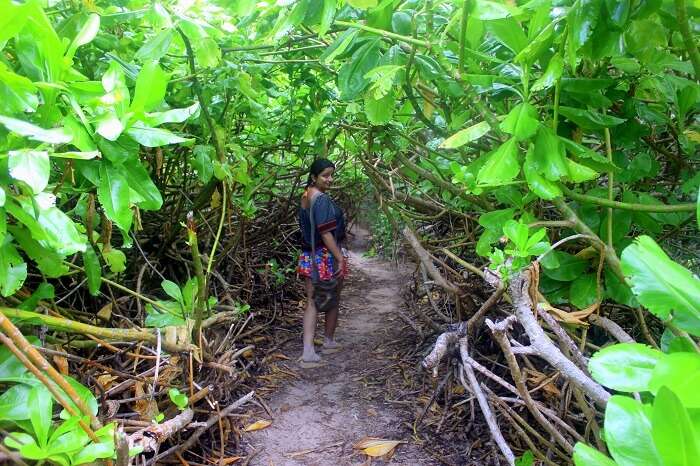 After a lovely breakfast, we completed our check-out formalities and took a ferry to Mahe. From there, we were transferred to the airport and we boarded our flight back to India (via Dubai) with sweet memories of our romantic trip to Seychelles.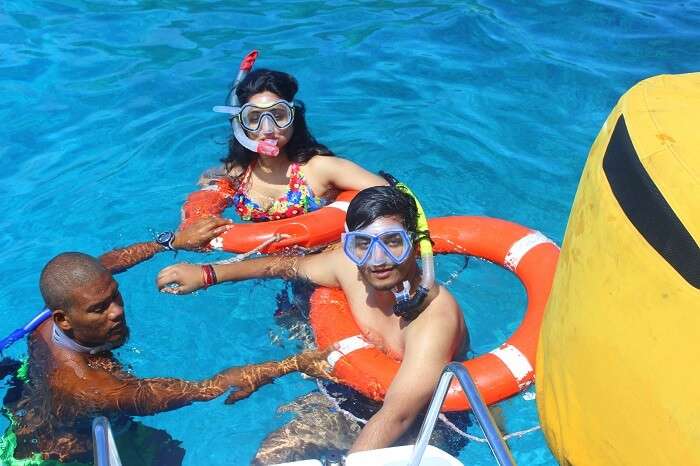 To summarize, we'd say it was one unbelievable experience. We wished we could stay there for few more days and we really hope we'd get to see those picture-perfect landscapes again someday. TravelTriangle made our trip all the more memorable and we have already booked a trip to Dubai and Mauritius with them.
Our WOW Moments: Almost every moment on the trip was WOW for us, be it the beaches, cycling around the islands, the numerous complimentary services at the hotels and resorts, right down to our experience with TT.
Tips For Future Travelers:
You can customize your Seychelles honeymoon tour as per your requirements, even for the smallest of things
Compare the deals with different agents and negotiate well to ensure nothing goes out of your specified budget
Explore Seychelles on bicycles or on foot wherever possible. Not just because it's a great experience but because public transport is rather expensive there
Valle De Mer is a must visit place where you can see the famous Coco De Mer, an oddly shaped coconut that even has a male counterpart
When in Anse Royale, a meal at the famous Indian restaurant Le Relax is a must. Everything from the food, services, to the ambiance here is amazing
La Digue deserves more than just a day's engagement. Stay here for at least one night
 Best Things To Do On A Family Trip To Seychelles
Had your mind blown? We're sure you did! Take some tips from their super romantic trip and book your blissful Seychelles honeymoon tour. Don't let go of this opportunity to woo your beloved in the most pristine and picturesque landscapes on the planet.
---
Looking To Book Your Honeymoon Package?
Book memorable honeymoon on TravelTriangle with 650+ verified travel agents for 65+ domestic and international destinations.
---
Comments
comments