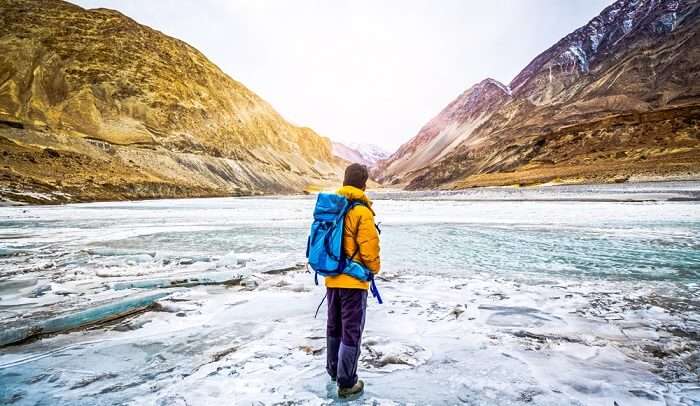 Are you longing for a tranquil vacation, away from the bustling city life? Who doesn't want to spend days amid impeccable nature to personify their soul joyously like never before! Certainly, there are numerous remote places in India that are known for their serene ambiance and refreshing experiences. So whether you want to live around gushing waterfalls or looking for bygone caves and historic towns those remained prominent centres in the past but are now known for offering the most relaxing vacations, these remote places in India purvey the most enthralling vacations to nature admirers. Read on to know the immaculate beauties of India!
13 Best Remote Places In India
India being an extensive country comprises several mesmerising places located remotely from conurbations. Check out the most popular remote places in India and their experiences before planning your vacation!
Remote Places In North India
North India, called the 'crown of India' is home to some of the most beautiful sites in the world. It primarily denotes the Indo-Gangetic Plain and the Himalayas and is believed to be a heaven for nature lovers and adventure enthusiasts. Here are the most enticing remote places in north India and their encounters!
1. Chatpal, Jammu & Kashmir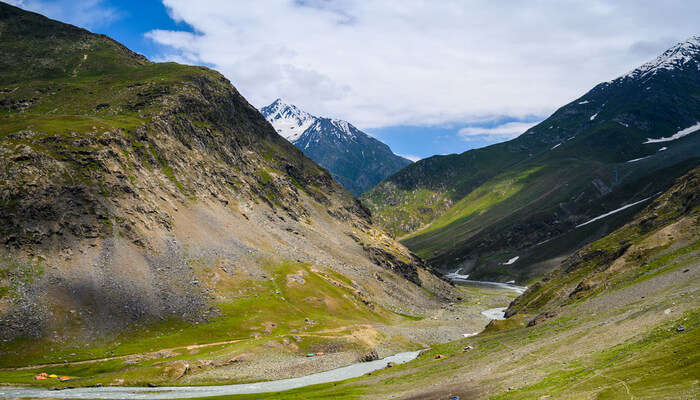 Chatpal is nestled in a picturesque corner of south Kashmir, at a distance of nearly 90 kilometres from Srinagar, the capital city of Jammu and Kashmir. The place is known for its scenic beauty having spellbinding lush green valleys carrying yellow and white wildflowers, fragrance of pine and deodar trees, and clear blue sky making it a flawless site for holidayers. As Gulmarg and Srinagar remains the prime attraction for tourists, Chatpal has successfully upheld its beauty over time.
Best Time To Visit Chatpal: April to June
Things To Do In Chatpal: Long nature walks, enjoy Kashmiri tea, interact with locals, trek through the mountains of Chatpal, explore apple and walnut orchards
Must Read: 26 Best Adventure Destinations In India You Must Set Sail For In 2020
2. Zanskar, Jammu & Kashmir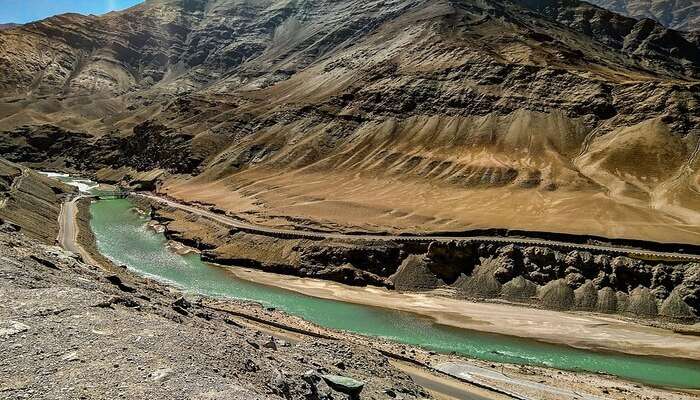 Zanskar valley is truly a thrill for adventure freaks. It is covered with snow for over 7 months and can be reached by walking through the frozen Zanskar river. It comprises two valleys, that is, Stod and Tsarap which merge at Padum to form the Zanskar river. This river later meets the Indus in Nummu.
Best Time To Visit Zanskar: July to September
Things To Do In Zanskar: River rafting, trekking, kayaking
Suggested Read: 13 Treehouses In South India That'll Bond You With Nature's Mystique
3. Siachen, Jammu & Kashmir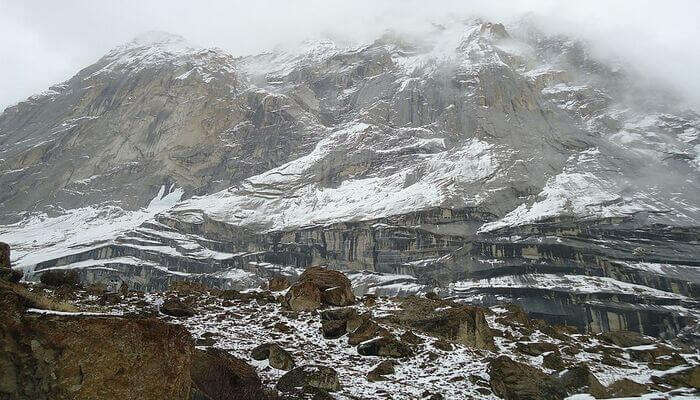 Siachen is amongst the remotest places in India and is known for its exquisite beauty. It is located in the eastern Karakoram range. It is the longest glacier in the Karakoram range and is believed to be the second longest non-polar area in the world. The place is a dream for every trekker and is amongst the most difficult one!
Best time to visit Siachen: July to September
Things to do in Siachen: Trekking
4. Spiti Valley, Himachal Pradesh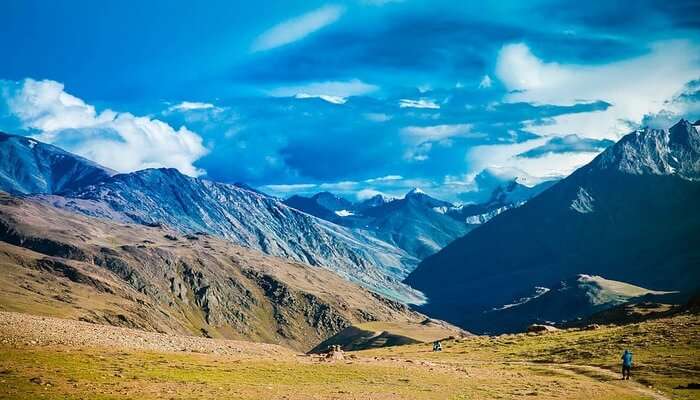 Spiti Valley is one of the most popular remote places in India. It is a cold desert mountain valley that is located in the north-eastern part of Himachal Pradesh. It is one of the least populated regions in India and is a hub of trekkers and adventurers. If you are looking for some enthralling excursions on your trip then Spiti Valley is surely an awesome place for you.
Best time to visit Spiti Valley: June till September
Things to do in Spiti Valley: Visit monasteries, trekking, white river rafting, yak safari
Suggested Read: 36 Best Family Holiday Destinations In India To Have A Gala Time In 2020!
5. Dharwas, Chamba district, Himachal Pradesh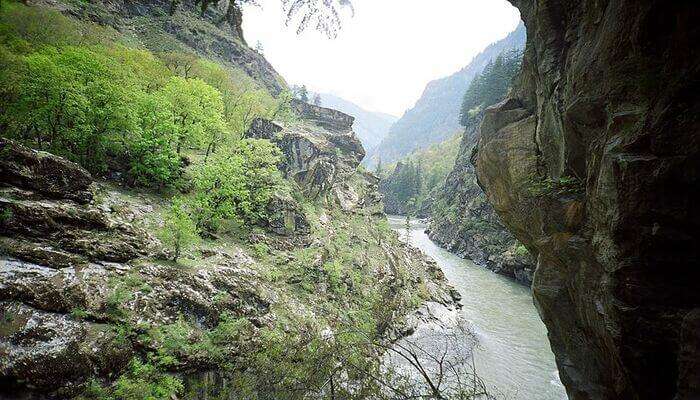 Dharwas is one of the most beautiful places in Chamba district and this northernmost town in Himachal Pradesh is a paradise for nature lovers. It lies on the Dalhousie-Kishtwar trek route and is amongst the remotest places in Himachal. This populated hamlet is quite lively and you can also grab delicious local delicacies here.
Best time to visit Dharwas: June or early July to mid-October
Things to do in Dharwas: Nature walks, sightseeing, trekking, camping
6. Nako, Himachal Pradesh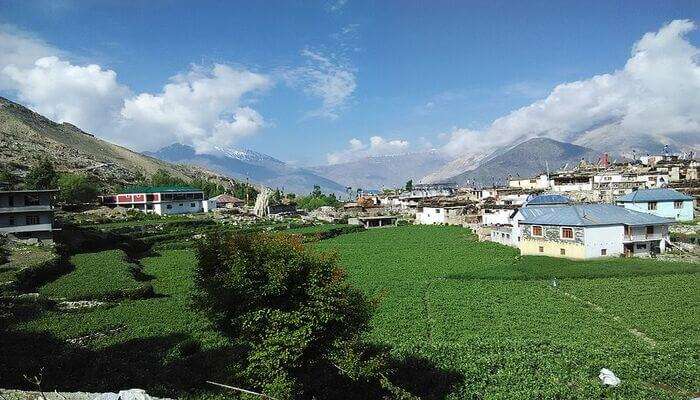 Nestled above 3 km from the Hangrang valley road, Nako is another popular remote place in India that attracts tourists with its serene ambiance and majestic beauty. It is nearly 119 km from Kalpa and is the highest village in the entire valley. The place is known for distinct fauna and yaks, horses, kine and asses are reared here by locals. It is a significant spot for Buddhists as there are some beautiful temples having religious prominence.
Best time to visit Nako: April and October
Things to do in Nako: Sightseeing, visit monasteries, nature walks
Remote Places In North East India
North East India is home to numerous remote yet beautiful places known for their exquisite encounters. Checkout the best and most famous remote places in North East India.
Suggested Read: 22 Cheapest Places In India Even A Broke Student Can Visit In 2020!
7. Laitmawsiang, Meghalaya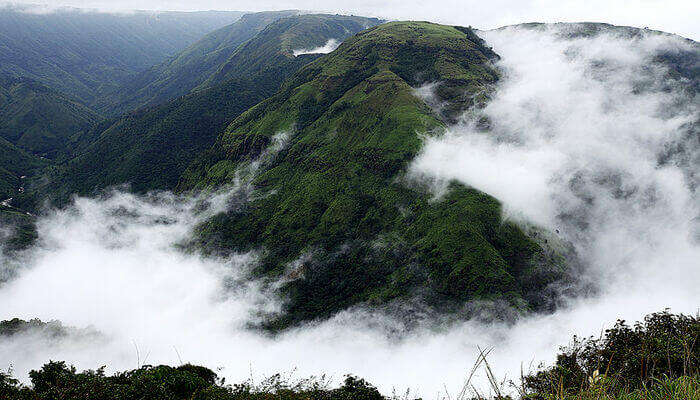 Laitmawsiang is a remote village in Khatar Shnong Laitkroh block in the east Khasi hills of Meghalaya. It is surrounded by numerous stunning valleys making it a paradise for nature admirers. The place is popular for a garden of caves and is home to some of the most beautiful waterfalls of North East India.
Best time to visit Laitmawsiang: August and September
Things to do in Laitmawsiang: Visit Garden of Caves, Nohkalikai Falls, Mawsmai Cave etc.
Suggested Read: 21 Honeymoon Places In India In May In 2020 That Bloom With Love & Fervent Charm
8. Mechuka, Arunachal Pradesh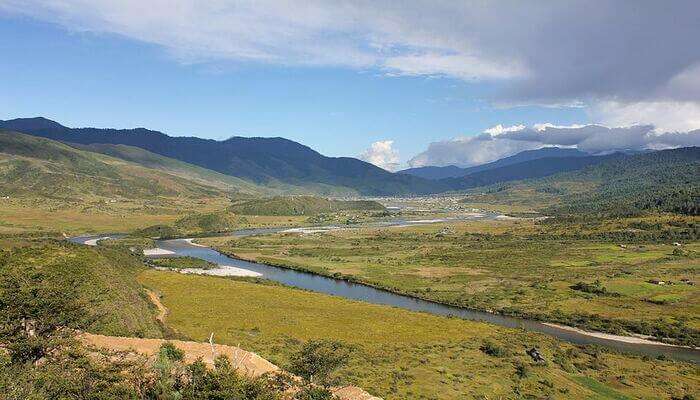 Mechuka is a serene hamlet located about 6000 ft above sea level in Shi-Yomi district. It is a forested valley that has pine trees and thorn bushes. It is 180 km north west of Along and its proximity to the Indo China border makes it one of the rarest visited sites in India. Its impeccable beauty is truly delightful for those who love to spend days amid nature.
Best time to visit Mechuka: October and March
Things to do in Mechuka: Sightseeing, river rafting, religious visits
Suggested Read: 15 Best Places Of Indian Cultural Heritage You Must-Visit In 2020!
9. Kibithu, Arunachal Pradesh
Kibithu is the eastern most part, located near Indo Tibet border and its coniferous mountains are worth exploring as they offer astounding sights of the Lohit river and Chayu river flowing by the sides. The place offers exclusive experiences as you can interact with tribal people and experience their lifestyle here.
Best time to visit Kibithu: April to July
Things to do in Kibithu: Admire nature, enjoy local food
Suggested Read: 11 Best Bachelor Party Destinations In India To Kiss Singlehood Goodbye In 2020!
10. Haflong, Assam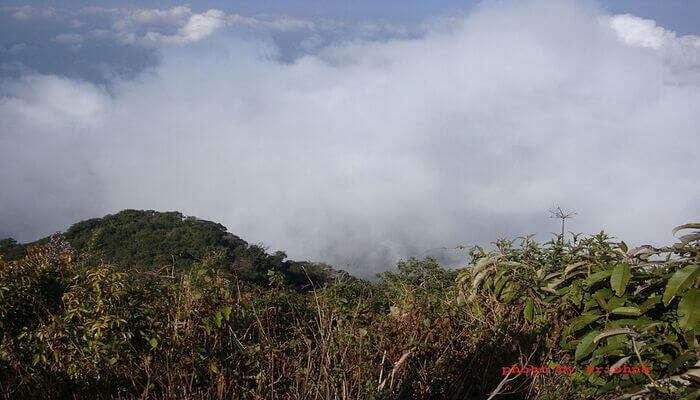 Haflong is nestled in Dima Hasao district of Assam and is known for its majestic mountains, lush green valleys, panoramic sits and aromatic ambiance. It is a popular tourist spot for those visiting Assam and has the lure to explore natural beauties. It is a hub of adventurers, trekkers and campers.
Best time to visit Haflong: October and February
Things to do in Haflong: Sightseeing, nature walks, birdwatching
Remote Places In South India
South India, the cultural hub also comprises remote sites that are not much visited by tourists and have retained their beauty over time. The following are the most beautiful remote places in South India:
11. Badami Caves, Karnataka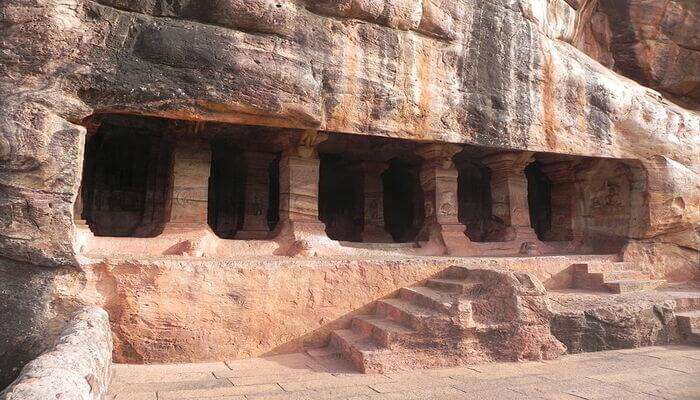 Badami caves are located in Bagalkot district and were earlier known as Vatapi. It served as the capital for Badami Chalukyas between 540 AD and 757 AD and is quite popular for its cave temples. These cave temples are cut out of sandstone rocks surrounding lake Agastya. There are four caves out of which three caves are dedicated to Hindu deities and fourth one to Jainism. This remote place in India is a significant spot for history lovers.
Best time to visit Badami Caves: July to March
Things to do in Badami Caves: Sightseeing, temple visits
Suggested Read: Bullet Train In India: Here's How It's Going To Change Our Train Travel!
12. Araku Valley, Andhra Pradesh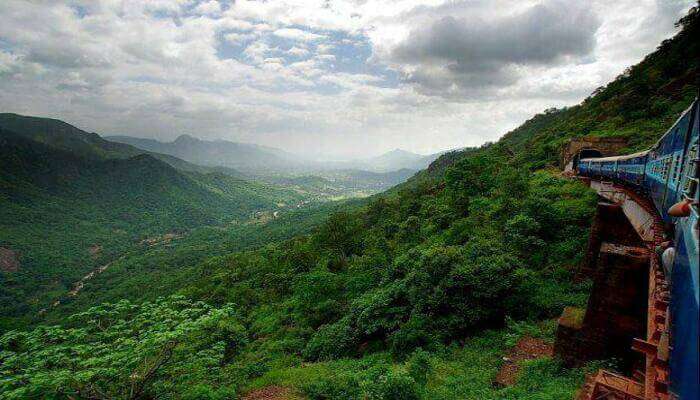 Araku valley is perched at an altitude of 911 meters above sea level and is a popular site for those holidaying in Vizag. The place is inhibited by tribal people and the tribal museum is the prime attraction here. You can also grab some beautiful tribal handicrafts back home from here.
Best time to visit Araku Valley: December to February
Things to do in Araku Valley: Visit coffee museum, go for sightseeing, admire surrounding nature
13. Edakkal Caves, Kerala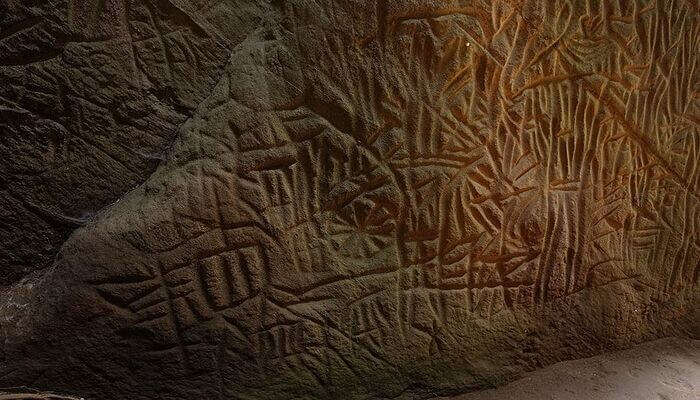 Edakkal is located in Wayanad in Kerala and is known for its stone age carvings. You can glance at the exclusive carvings that belong to the Neolithic and Mesolithic age. These caves are also linked with Indus Valley civilization and is a heaven for those who love to unveil the story of the bygone era.
Best time to visit Edakkal Caves: December to May
Things to do in Edakkal Caves: Sightseeing, visit waterfalls
Further Read: 16 Most Beautiful Villages In India That You Must Visit In 2020!
There are numerous interesting remote places in India that lure tourists with their immaculate beauty and rare experiences. The above mentioned remote places are the most popular ones and have enthralled tourists over the years. Plan your next trip with TravelTriangle and enjoy vacation amid the mesmerizing beauty of Mother Earth.
Disclaimer: TravelTriangle claims no credit for images featured on our blog site unless otherwise noted. All visual content is copyrighted to its respectful owners. We try to link back to original sources whenever possible. If you own rights to any of the images, and do not wish them to appear on TravelTriangle, please contact us and they will be promptly removed. We believe in providing proper attribution to the original author, artist or photographer.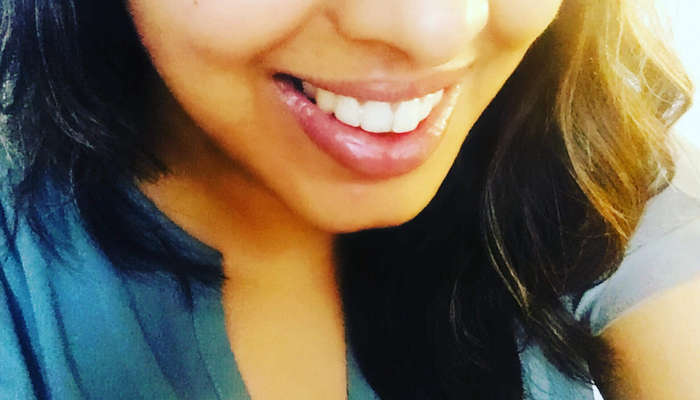 Comments
comments