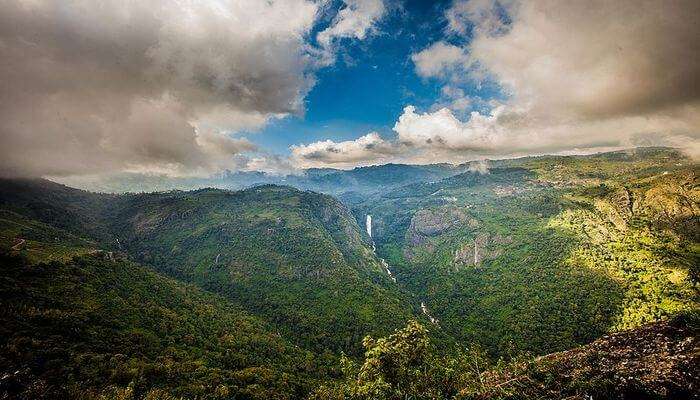 Kanyakumari is the southernmost point of India. It is a prized coastal town of Tamil Nadu and is well known for its beaches, religious sites and history. Kanyakumari attracts lakhs of pilgrims to the Bhagavathi Amman Temple and Our Lady of Ransom Church.
Kanyakumari is a buzzing tourist hotspot as it attracts tourists to the Mahatma Gandhi Mandapam, Thiruvalluvar Statue and Vivekananda Rock Memorial. But the biggest highlight of Kanyakumari is its breath-taking sunset; it's an amazing place to relish the rich culture, sea breeze and impacting history. Get an idea about the resorts in Kanyakumari for a pleasant and lovely vacay.
Top 7 Resorts in Kanyakumari
Below are 7 of the best resorts in Kanyakumari to spend holidays with friends or family to stay in while on a trip:
1. Sparsa Resort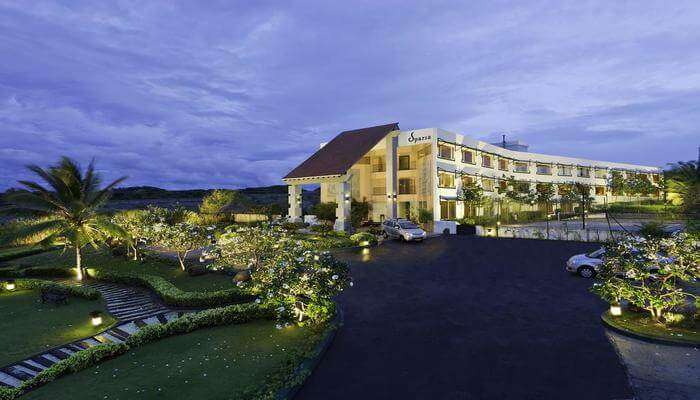 The Sparsa group of resorts are scattered around many tourist or pilgrimage destinations in Tamil Nadu. Sparsa Resort is one of the very few eco-sensitive resorts in Kanyakumari. The resort offers an amazing view of the sea and is 10 minutes from the Mahatma Gandhi Mandapam and is 15 minutes from Baywatch Water Park.
The Sparsa Resort is as good as it comes in Kanyakumari; it has an indoor gym, an outdoor pool, amazing gardens, and the basic bar and restaurant. The rooms are super ambient and top of the line; with free WiFi, air conditioning and even minifridges. This is amongst the best Kanyakumari resorts.
Location: 34, Athiyanthal Village, Chengam Road, Tiruvannamalai, Tamil Nadu 606603
10 Idyllic Waterfalls In Kanyakumari That Look Straight Out Of Paradise In 2022
2. Anantya Resorts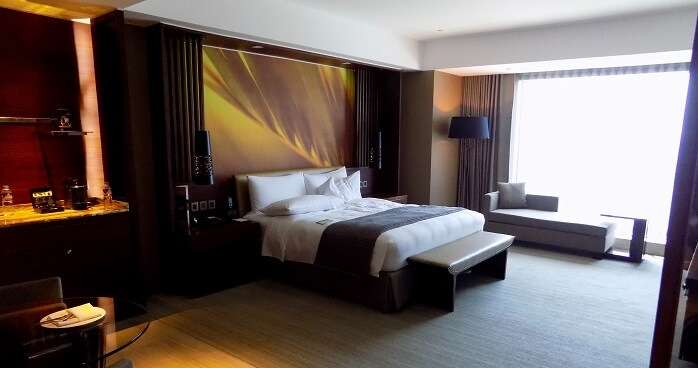 Anantya Resorts is probably the most luxurious resort in Kanyakumari. It offers world class amenities and hospitality services. The entire resort consists of 21 villas, divided based on 4 categories. Anantya Resorts offers a variety of relaxation spas. Each villa has outdoor showers and upgradation offers guests hot tubs or private pools. Live in style only at Anantya Resorts.
Location: State Highway 45, Kaliel Village, Chittar Lake, Kanyakumari District, Alancholai, Tamil Nadu 629103
3. Annai Resorts and Spa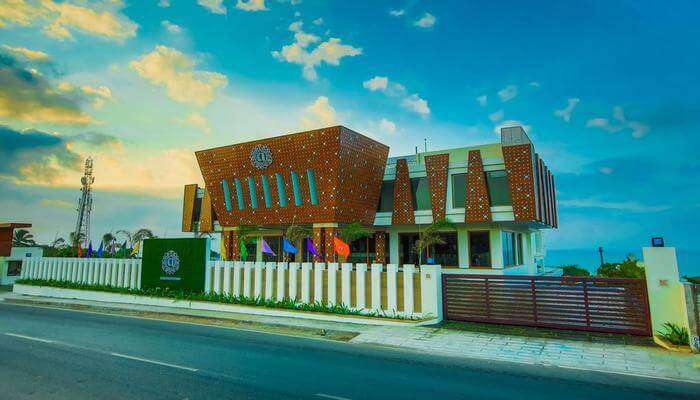 A beautiful resort located near a beautiful beach. Annai Resorts & Spa is a resort with ambient rooms and amazing food, thanks to the experienced chef that run its multicuisine restaurant. It is expensive but worth the money. Annai Resort & Spa has a huge outdoor pool. It has free WiFi and a laundry service. It offers refreshing spa services and conferencing facilities. It has an indoor child play area and a gym. It has everything you could ever need, and more (especially for kids). This is one of the beach resorts in Kanyakumari.
Location: Beach Rd, Kanyakumari, Tamil Nadu 629702
Top 23 Tourist Places In Kanyakumari 2022: The Land Where The Oceans Meet
4. Thabasiya Resort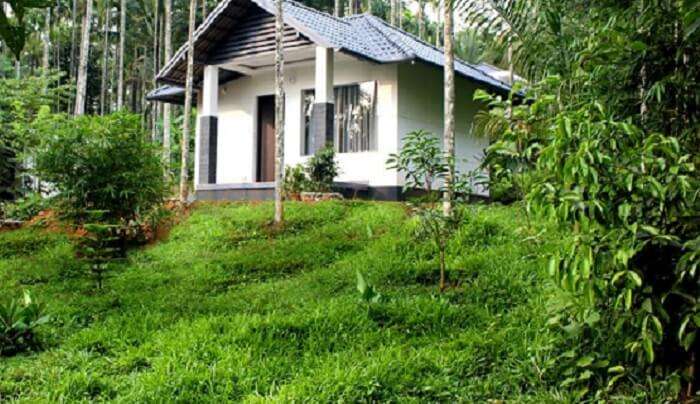 Thabasiya Resort is an amazing boutique resort that offers top class hotel amenities. It has a huge swimming pool and an amazing restaurant. The rooms are ambient and cozy. Thabasiya Resort is a kid friendly resort that has made a name for itself as one of the best in Kanyakumari. Experience the best comfort at Thabasiya Resort.
Location: Old Bridge , Near Fire Station, Pazhavoor, Kuzhithurai, Tamil Nadu 629163
5. Ave Beach Resort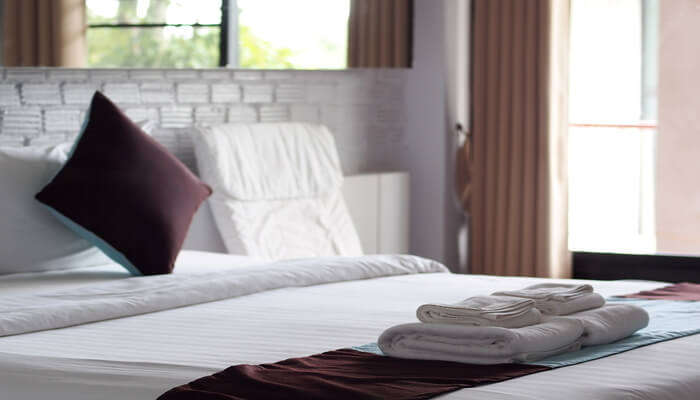 Ave Beach Resort is a spectacular beach resort located by the side of Chothavilai Beach. Chothavilai Beach is one of the longest beaches in South India. The resort offers a variety of top class amenities such as exquisite beach access, amazing room service, WiFi facilities, an outdoor pool and even shuttle bus service. Ave Beach Resort has an in-house restaurant that prepares a variety of delicacies. Apart from the air conditioned and furnished rooms, enjoy complimentary breakfast during stay.
Location: Chothavilai Beach, South Therivilai, Tamil Nadu 629608
50 Best Tourist Places In Tamil Nadu Ensuring The Most Awesome 2022 Vacay
6. Vivek Sagara Beach Resort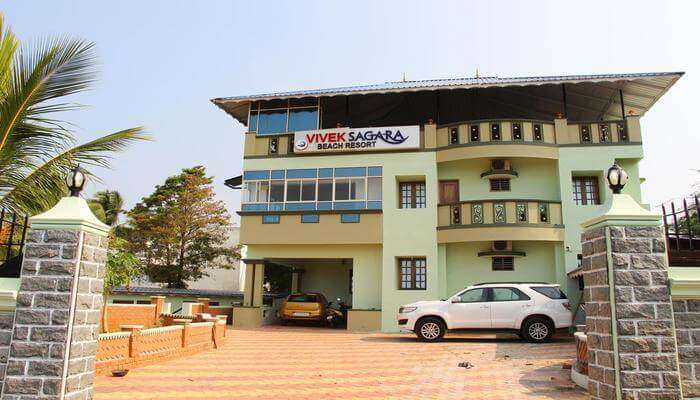 Are you looking for an affordable resort? One that is also by the side of the beach? Then look no further, check into Vivek Sagara Beach Resort today. The resort is located near Kovalam Road in Kanyakumari and is very close to Baywatch Park. Vivek Sagara Beach Resort delivers premium amenities at an incredibly low cost.
Guests receive well-furnished rooms with an attached balcony. It also offers laundry service and is one of the very few resorts that are pet-friendly. The rooms are ambient and air-conditioned. Guests can enjoy free Wi-Fi service and breakfast is complimentary during stay.
Location: 1, Kovalam Rd, Kanyakumari, Tamil Nadu 629702
7. Indien Hermitage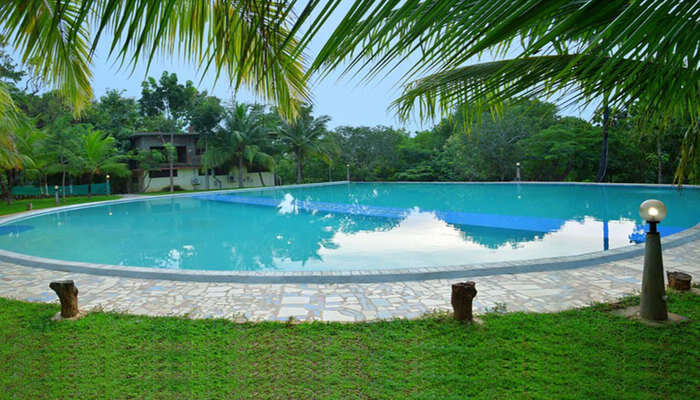 Indien Hermitage is a resort located at the base of a hill. It is built based on typical Dravidian style architecture and uses red bricks for the buildings. But don't get fooled by its simplistic appearance as the Indien Heritage is fitted with modern hoteliers. The Indien Heritage is built on a beautiful garden and offers picturesque views of the sunset.
Location: Marungoor, Tamil Nadu 629402
14 Exciting Things To Do In Mahabalipuram On Your Next Vacay In Tamil Nadu
Best Time to Visit Kanyakumari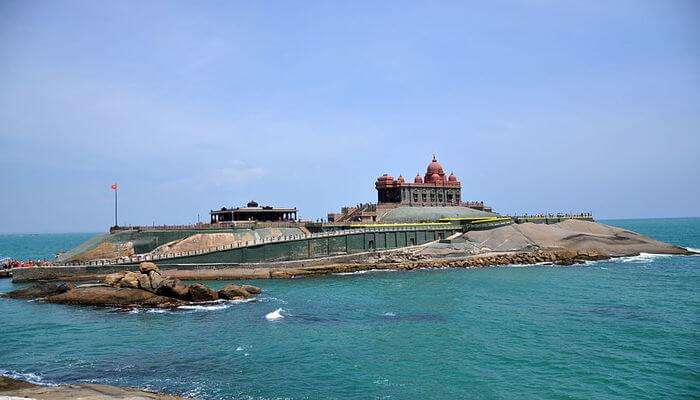 Kanyakumari is a beach destination and visiting here between the winter months of October to February would be the best. The weather at this time remains calm and pleasant. You might also find the humidity in the air as this is a coastal town yet you can keep yourselves busy with a range of water sports and sightseeing. You can also watch the Cape Festival during November.
The fact of the matter is that Kanyakumari is a top-notch beach destination, apart from being the southernmost tip of India. A trip to Kanyakumari is peaceful and what makes it even more special are the mentioned resorts in Kanyakumari that are designed specifically to give you the feeling of a home. Feel free to write reviews of them and share your tour experience with TravelTriangle.
For our editorial codes of conduct and copyright disclaimer, please click here.
Frequently Asked Questions about Resorts in Kanyakumari
What is the best time to visit Kanyakumari?
The best time to visit Kanyakumari would be during the months of November to January, when the sky is clear. It is best to be there at Sunrise Point between 5 AM to 6 AM.
What time are ferry services available in Kanyakumari?
Ferry services operate between 8 AM to 4 PM but may remain closed during bad weather.
What is special about the beach at Kanyakumari?
Kanyakumari is where 3 seas: the Indian Ocean, the Arabian Sea and the Bay of Bengal meet.
Is there a Tsunami memorial in Kanyakumari?
There is Tsunami Memorial Park at Kanyakumari (near Bhagavathy Amman Temple) that honors the victims of the 2004 Tsunami that affected the citizens of Kanyakumari and left the entire nation in shock.
What is Baywatch Park?
Baywatch Park is a family-friendly amusement park located at Kanyakumari.
---
Looking To Book A Holiday Package?
---
People Also Read:
Resorts In Mahabalipuram Resorts In Kollam Resorts In Palakkad