If you choose to dine at the restaurants at Tanjong Beach, you will get more than what your money is worth. Along with top notch service and amazing ambience, these restaurants are well known in and around Singapore for their tasty delicacies. It is unusual to see such<!–more–> a small region in Singapore get recognition at this scale for its food, but Tanjong Beach deserves every bit of it. The restaurants here are a growing favourite with the tourists and the working crowd. Everyone wants to hang out with their friends here and discuss life and philosophy over food. If you're from the West and are craving comfort food, these places to eat have got you covered. From sandwiches and pizzas to pasta and burgers, everything is at your disposal. They taste exactly like the ones that are sold in big restaurant chains at the USA and Europe simply because the people who work here at these restaurants belong to the West. They know the flavours like the back of their hand. The best part about the places to eat in Tanjong Beach is that they employ a lot of diasporic people in positions of power. What happens when you do that is these people bring their own culture and identity to the dishes they create.
Fast food arrived in Tanjong Beach sometime back. It is a familiar sight now. Food courts in malls are the people's primary choice of dining. A meal is nominally priced at these courts. These places to eat are air-conditioned and will give you everything that you could have dreamed of. The choice of food is also more cosmopolitan, with some food courts even offering Italian, Korean, Japanese and Greek cuisine all in the same place. Be warned: at the more popular food courts, you could find people waiting behind you for your seat; so if you like to take your time, go during off-peak hours. You can also book a table at a restaurant in advance.
Top 4 Restaurants At Tanjong Beach
We have shortlisted 4 restaurants at Tanjong Beach that will blow your mind with the amazing cuisine they serve and top notch service. There is a restaurant or a shack within every 1 km. But, we have handpicked the following restaurants for you based on their popularity with foreigners. These restaurants serve a variety of cuisines. They will alter the taste of food depending on your requirements:
1. Express Teppanyaki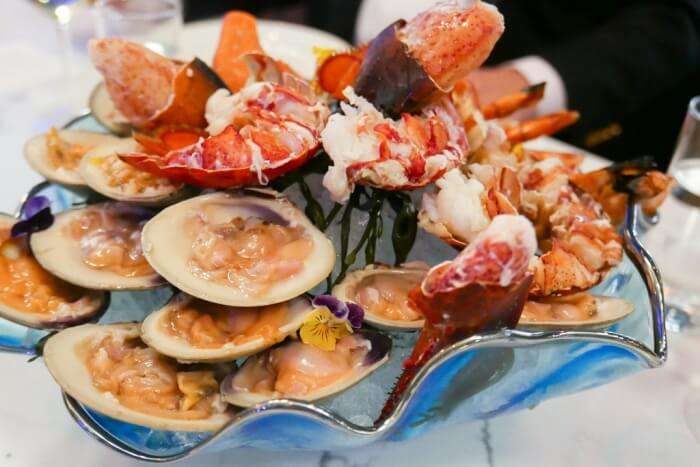 Mr. Hsu Fu Hua founded Express Teppanyaki. A visionary entrepreneur, Hua has literally changed the world of the dining industry. In a very short span of time, this restaurant group has already opened several other new stores in Taiwan, Singapore and Malaysia. Apart from offering amazing dining experience, its friendly staff and the cozy ambiance will make your visits truly memorable.
Must Try: Chicken, Steak, Seafood, Fish and Pork
Location: 4 Tampines Central 5 Tampines Mall, Singapore
Cuisine: American, Asian
Cost for Two: INR 1,213/-
Zomato Rating: 2.5/5
10 Tampines Restaurants That All Foodies Must Head To At The Earliest
2. Balithai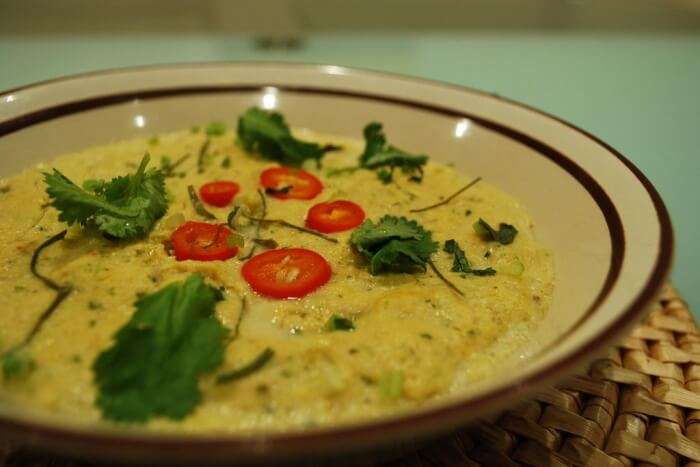 One of the best restaurants in Tampines, BaliThai restaurant appeals to all your five senses to create a unique and delightful dining experience. Apart from fresh and quality dishes, its prompt services will further make you feel loved and cared for. If you are a food lover, you must plan your visit to this restaurant to accumulate memories for a lifetime.
Must Try: Goong ub Noey, Hor Mok Talay, Combi Baker
Location: 4 Tampines Central 5 Tampines Mall, Singapore
Cuisine: Thai
Cost for Two: INR 1,112/-
Zomato Rating: 3.5/5
10 Finger Licking Good Kallang Restaurants In Singapore
3. Menya Musashi Kodou Tampines Mall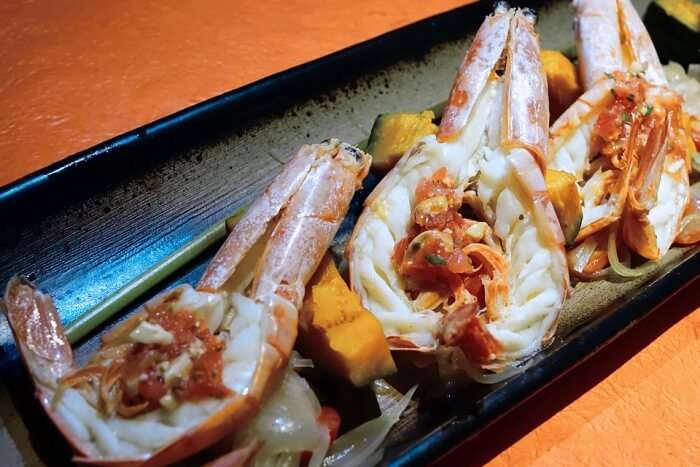 Menya Musashi Kodou Tampines Mall is a great option for diners seeking delicious food in comfortable settings. The dishes served here are full of flavors. Its tasteful creations make you burst into delight with every single bite you take. The food is prepared using locally grown herbs and spices. Make sure to reserve a table before you reach here.
Must Try: Chicken Items, Mutton, Roti, Rice, Seafood
Location: 4 Tampines Central 5 Tampines Mall, Singapore
Cuisine: Thai, Asian
Cost for Two: INR 1,710/-
Zomato Rating: 2.5/5
12 Clementi Restaurants You Will Love Visiting On Every Trip To This Town
4. Nando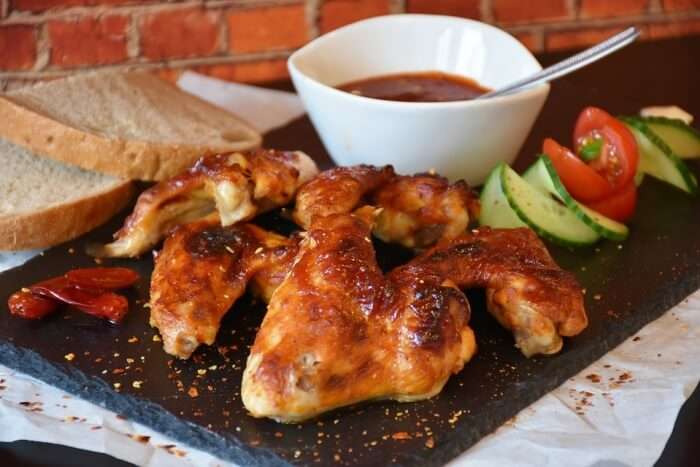 If you crave for Indian food while you are on your vacation, Nando's is one of the best Indian restaurants in Tampines where you can head to. This too could be the perfect gateway in Singapore if you are a lover of chicken recipes. With its large variety of chicken recipes, this restaurant has turned into a must visit place in Singapore. With delicious food items from the multi-cuisines, this restaurant is loved by foodies and most often many of them visit here while traveling in Singapore just to have a taste of the Indian dishes. This is also the place for you if you are looking for halal restaurants in Tampines.
Must Try: Grilled Chicken, Chicken Wings, Wing Roulette
Location: 4 Tampines Central 5 Tampines Mall, Singapore
Cuisine: Halal Non-Vegetarian
Cost for Two: INR 1,011/-
Zomato Rating: 3.5/5
Best Indian Restaurants In Singapore: Because A Good Vacation Deserves Great Food
The food cooked at these restaurants at Tanjong Beach is so juicy and fresh. In addition to the good food, the owners are extremely friendly, and the environment, near the beach, is a nice addition. If you want to dine with a view, make sure to book your trip to Singapore at the earliest with TravelTriangle to avail exciting deals and discounts. We're sure you will have the greatest time.
---
Looking To Book An International Holiday?
Book memorable holidays on TravelTriangle with 650+ verified travel agents for 65+ domestic and international destinations.
---