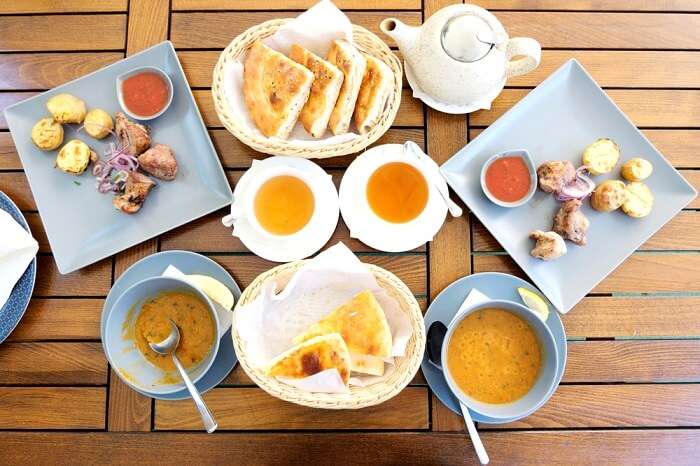 Are you familiar with the Republic of Moldova? I bet you aren't. There are many places in Eastern Europe that are not familiar to the general public. Most probably they all stay away from the public eye owing to not being 'out' there. Chisinau is the capital city of Moldova. The city flaunts Soviet-style architecture and has quite a few landmarks for the tourists to visit. Other than these, the city is famous for its food scenes. Find out more about the restaurants in Chisinau here.
12 Best Restaurants In Chisinau
Chisinau in Moldova of Europe is quite promising when it comes to food and let's just say that the capital city is seriously in contention for having the best food ever. Let us have a look around and see some of the best restaurants here that provide delicious food and great ambiance. Let's dig in!
1. Grill House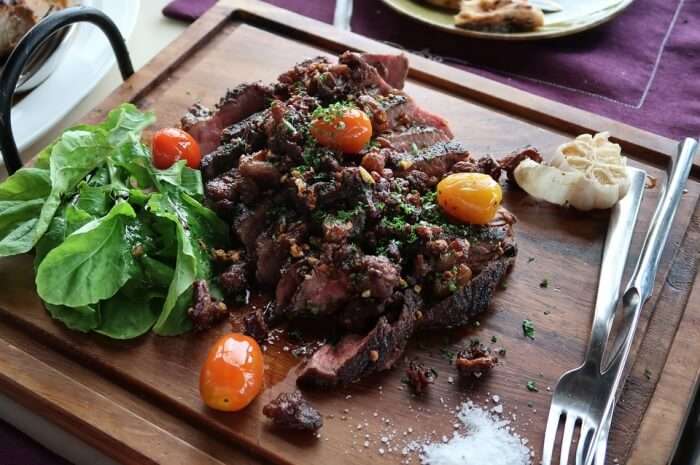 Image Source
This is one of the finest restaurants in Chisinau. It is in the city center and hence, easy to locate. We are sure that you and your family are going to have an amazing experience here. You can have a perfectly cooked steak that is tender and juicy. It is highly recommended along with some grilled vegetables. They also have a nice rack of wine. The staff here is actually tri-lingual; they speak in Romanian, Russian, and English. The entire setting of this small restaurant is cozy and comfortable. The atmosphere is relaxing with some live music.
Facebook
Location: Armeneasca St 24, Chisinau, Moldova
Google rating: 4.7/5
2. Fusion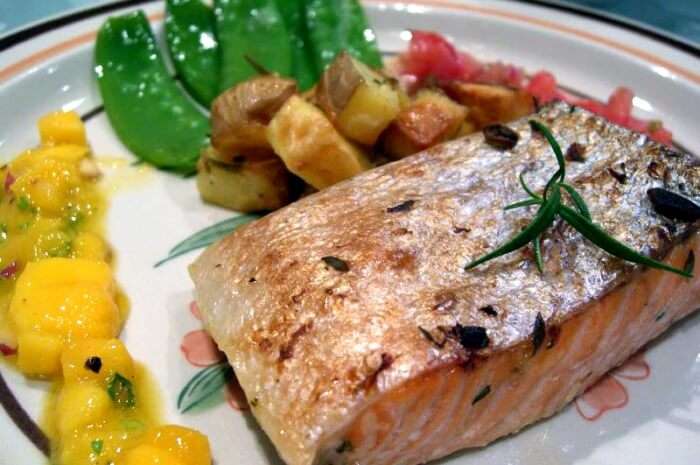 Be sure to garner some beautiful moments when you step inside Fusion. This is a restaurant that is so chic and elegant. An amazing ambiance is created with the chandeliers and rose petals. The price is a bit upscale, but the restaurant is worth that trouble. The place is kept clean and hygienic and also the staff and service are excellent. Grilled salmon and green salad are highly recommended. They serve the finest sushi too.
Location: Decebal Blvd 22, Chisinau, Moldova
Google rating: 4.5/5
Must Read: 12 Moldova Restaurants That Will Ensure A Unique Dining Experience
3. Carpe Diem Wine Shop & Bar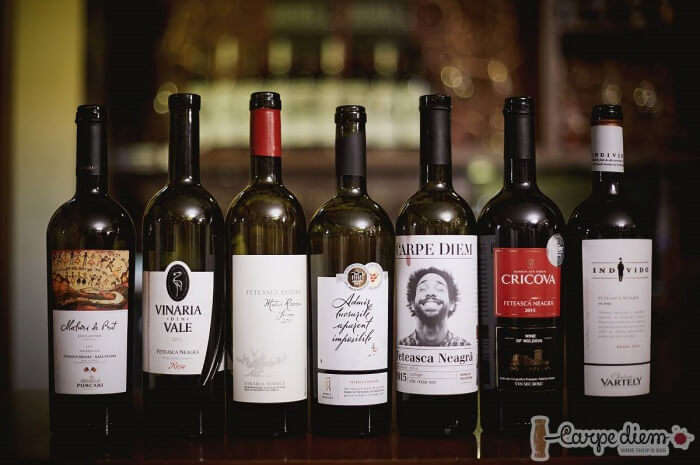 Image Courtesy: Carpediem Wine Shop & Bar
Where can we start on this one? This place is an ode to all those wine connoisseurs. Carpe Diem offers you the best ever range of wines that you just can't afford to miss. You can also talk to the staff who will clarify all your doubts and inhibitions on wine. They will talk to you about the history of the wine, the taste, smell and more. Carpe Diem provides wine of their own products and also from other producers. If white wine is your preference, Viorica might be the choice that you have to make. You can also have some cheese or cold cuts along with the wine of your choice. So, just sit back, relax and take it some of the best ever wine.
Facebook
Location: Strada Columna 136, Chișinău 2004, Moldova
Google rating: 4.8/5
Suggested Read: 12 Restaurants In Poland That Will Make You Fall In Love With Polish Cuisine
4. Beef. Meat & Wine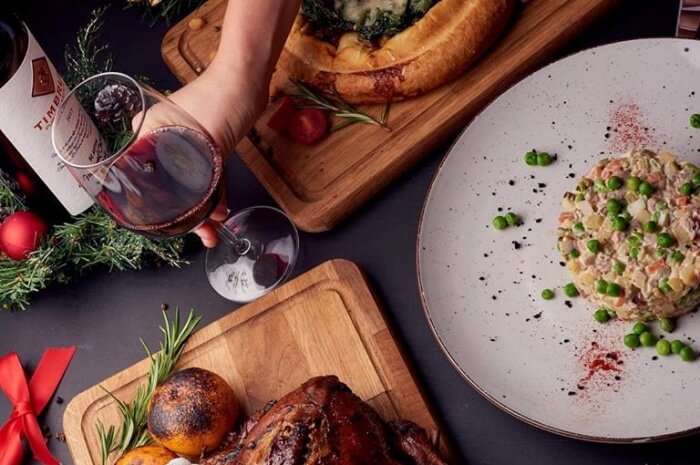 This is an impressive restaurant that offers their service with a terrace. Many who have visited here have been saying that this is the best restaurant that they have ever visited. Beef. Meat & Wine serves European cuisine and might we say that they are absolutely brilliant. With their best staff, delicious food and great ambiance, this might be 'that' restaurant that you have been dying to get into. The entire ambiance inside is really intimate and also makes you sway your head with the nice list of songs. Mushroom crème soup is highly recommended. Crème Brule should be tried as well.
Facebook
Location: Bulevardul Moscova 14/1, Chișinău, Moldova
Google rating: 4.7/5
Suggested Read: 8 Restaurants In Hungary That Can Match Any European City For Culinary Travel
5. Pegas Terrace & Restaurant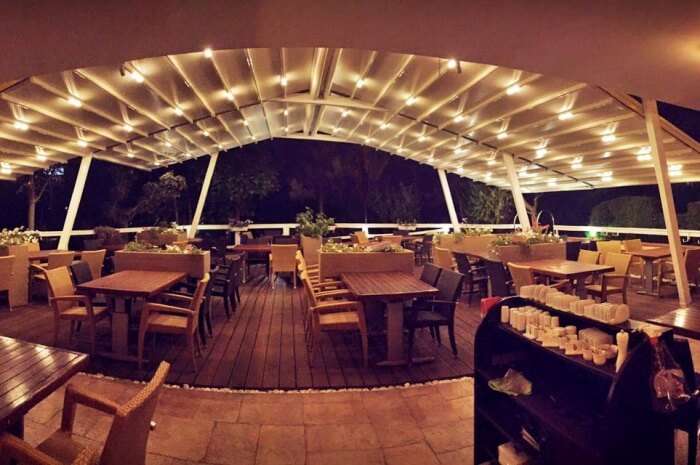 It is one of the finest restaurants in Chisinau, serving the best food and also providing the best ever services. The staff here is really friendly and affectionate and is always under your beck and call to meet your every need. Service might take some time, owing to the huge crowd that throng the place every day. The food that will be served for you will be worth the long wait. When it is summer, they bring in the outdoor terrace, making the customers happy. You can witness a good mix of both European and traditional gourmet. Beef medallions are highly recommended. You need to try the Spinach cream soup too.
Facebook
Location: Albisoara St 20/1, Chisinau, Moldova
Google rating: 4.6/5
6. Invino Enoteca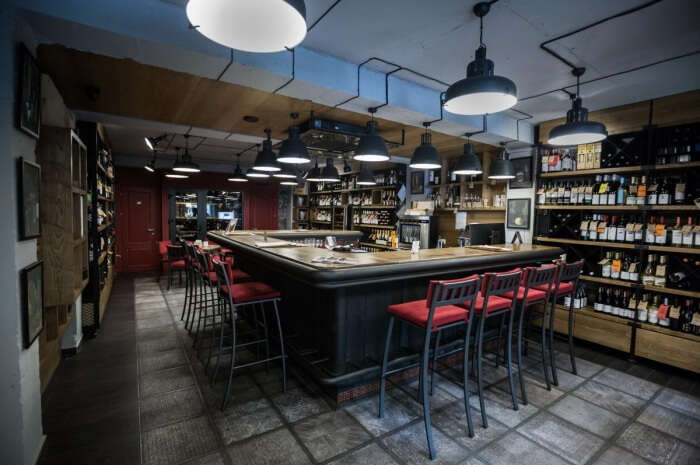 This is a place where you can have some delicious food with the perfect wine in accompaniment. They offer a good selection of wines while putting you into maximum comfort by providing you with a nice and quiet atmosphere. The delicious appetizers will make you want to come back to this place again. There is a wine tasting session most days. Cheese, hams, and nuts are served alongside.
Website
Location: Strada Mitropolit Gavriil Bănulescu-Bodoni 41, Chișinău 2012, Moldova
Google rating: 4.8/5
Suggested Read: Indian Restaurants In Vienna: A Taste Of Home In The Heart Of Europe
7. Gastrobar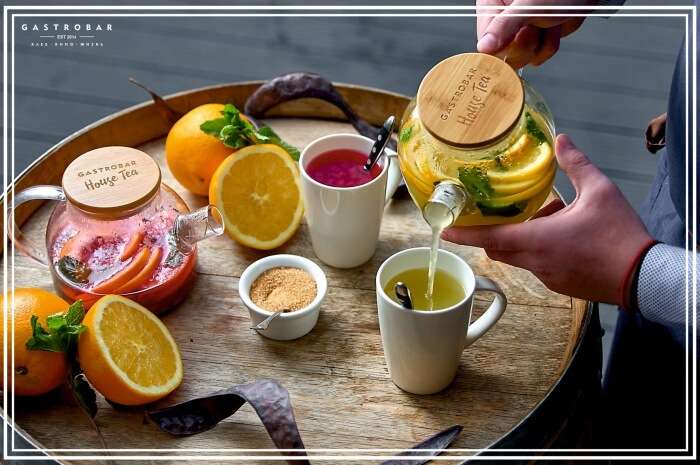 One of the finest restaurants in Chisinau is Gastrobar. They provide a new level of quality in food and in service. They have a really awesome menu that will probably fill your mouth with water. They also offer a nice selection of wines too. The food served is fresh and tasty, and within minutes. The place is animal-friendly too. That alone deserves a brownie point. The homemade cucumber basil lemonade is strongly recommended. Baba ganoush must be tried too. Also, the pumpkin sauce is worth a try. Beef ribs are spectacularly delicious.
Website
Location: Strada Alexandru Bernardazzi 66, Chișinău, Moldova
Google rating: 4.8/5
8. Smokehouse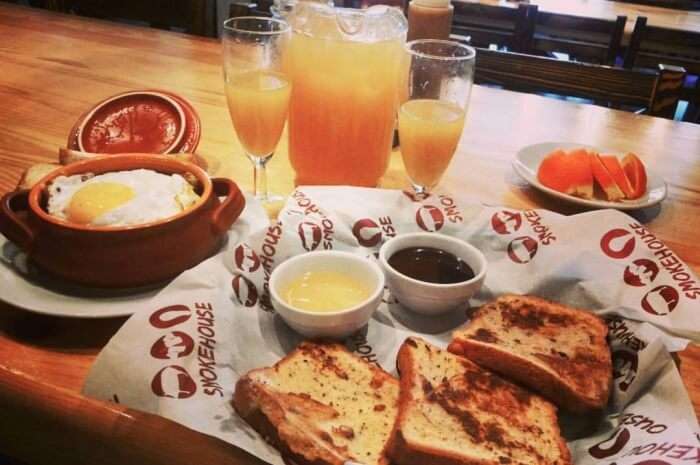 The place doesn't have a really big menu; still, they serve some of the finest edibles. They have a mixed bag of sauces that you can try. The whole place is really calm and comfortable, with the comfort of the customer being the primary factor that the staff is concerned about. You can lounge about playing some board games while waiting for your food or after your food. They try to give an American feeling with the whole arrangement and the setting screams of the Texas City. To experience the American BBQ, Smokehouse is perfect. The grilled cheese sandwich and quesadilla are highly recommended. Pulled Pork would be a good choice too.
Website
Location: Stefan cel Mare si Sfant Boulevard 128, Chisinau 2012, Moldova
Google rating: 4.6/5
Suggested Read: 10 Best Norway Restaurants To Try All Delicacies On Your Next European Vacation!
9. Zaxi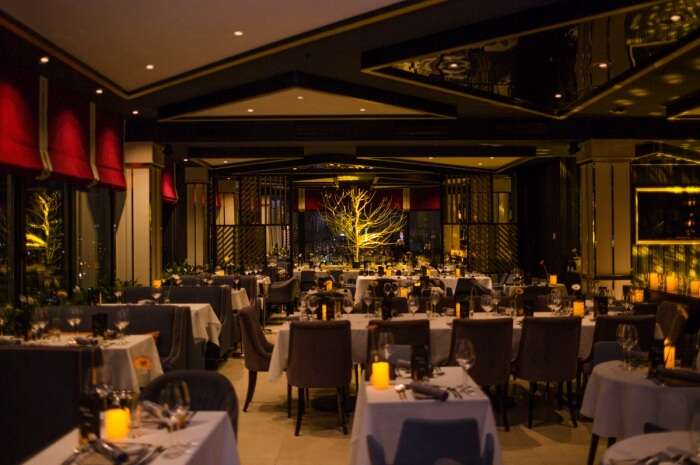 Zaxi is located at the best site in Chisinau, overlooking the city. The customers can get the finest views of the city from here. This is an Asian fusion restaurant that offers a great variety of edibles. They serve really good food, topping it off with the best service and also the best atmosphere. The outdoor rooftop ambiance is absolutely amazing. The salmon is a must-try. Miso soup is just perfect. They also serve the best sushi around in town.
Website
Locaiton: Mitropolit Varlaam St 77, Chisinau 2012, Moldova
Google rating: 4.7/5
10. PaniPit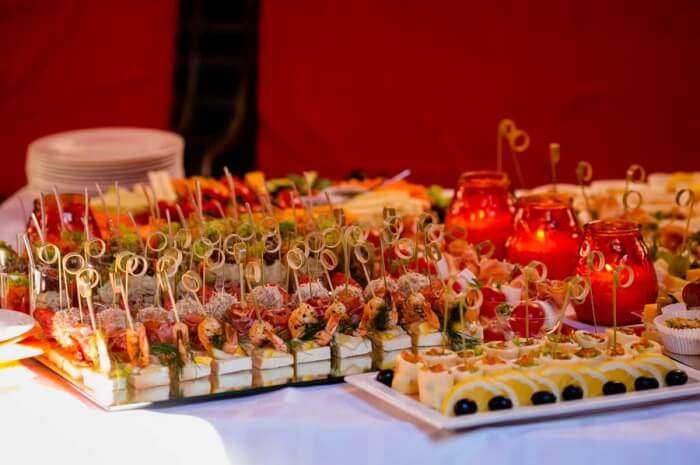 At PaniPit, you can be guaranteed that you are going to have a good time. The entire atmosphere inside is absolutely perfect and you would definitely enjoy here. It is a really popular stop over here. The service might be a bit slow, because of the never-ending arrival of people here. They have a good selection of vegetable servings. Shrimp salad is strongly recommended. Brosch soup is also quite delicious. And when you are here, do not forget to try the chocolate dessert.
Facebook
Location: 31 August 1989 St 115, Chisinau, Moldova
Google rating: 4.5/5
Suggested Read: 12 Restaurants In Slovakia That Will Make Your Vacation Flavorsome
11. Propaganda Café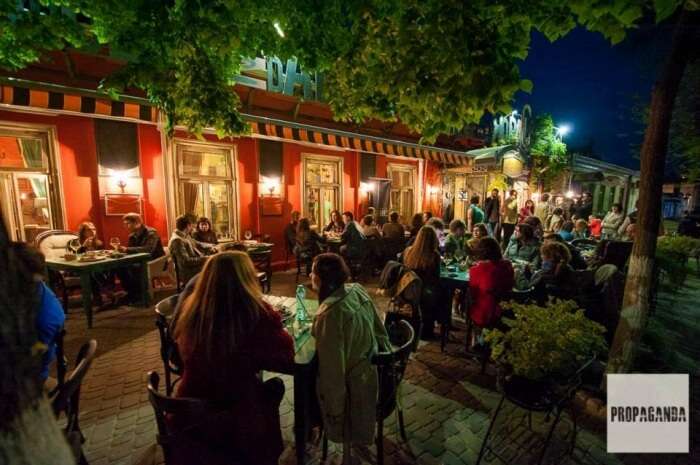 If you want to enjoy some good food and are in the mood of some 60's way, Propaganda Café might be your stop. The entire café has the picture perfect old-time feel. The place is usually not crowded, making it just the place that you can visit and have some good moments. The atmosphere inside is relaxed and cozy. They have even thrown in some old style furniture to suit the mood. It is like a never-before experience that you can enjoy. Even though their menu is sort of limited, that doesn't stop them from serving you the best food. You have to taste the Chicken soup and greek salad. You can also try the chicken meat pate and chicken liver here.
Facebook
Location: Strada Alexei Şciusev, Chișinău, Moldova
Google rating: 4.5/5
12. La Placinte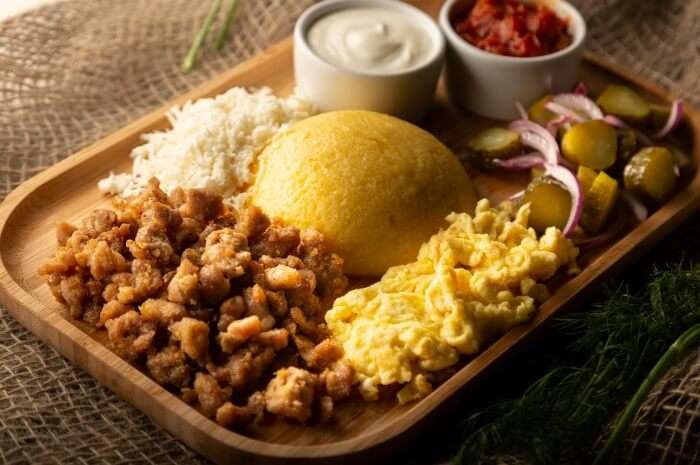 Want to taste some authentic, genuine Moldovan food? Then visit La Placinte, which is probably the best ever place to taste Moldovan cuisine. The entire restaurant screams Moldova and gives the air of both modern and traditional. You can also get exceptionally good food at really reasonable prices. The service is impeccable. You can feel a sort of welcoming mood inside. Traditional food like Mici, Sarmale, and Zeama are available here and it is totally recommended. Beef vegetable soup is also strongly suggested. You can also get steaks and platters of meat and vegetables at this amazing restaurant.
Website
Location: Mitropolit Dosoftei St 100, Chisinau, Moldova
Google rating: 4.5/5
Further Read: 9 Plovdiv Restaurants You Must Visit To Taste The Best Of Bulgarian Cuisine
If you want to know more about the restaurants in Chisinau, kindly note that the list here is not complete and cannot be completed with this limited space. To know more about them, just catch a plane and fly to this beautiful city and explore many more amazing restaurants that are going to please the food lover in you. Book your trip to Europe with TravelTriangle and have an amazing time exploring the food scenes in the city!
---
Looking To Book An International Holiday?
Book memorable holidays on TravelTriangle with 650+ verified travel agents for 65+ domestic and international destinations.
---