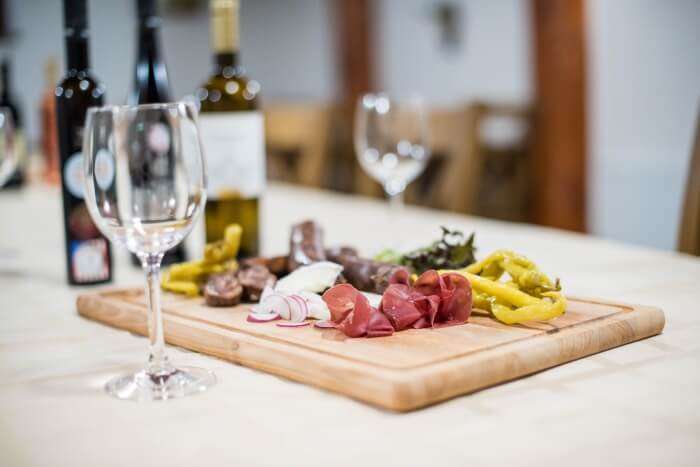 Slovakia, located in Central Europe, is a landlocked country, bordered by five different nations which are Poland, Ukraine, Hungary, Austria, and Czech Republic. It shelters a population of nearly 5.4 million people and majority of them speak Slovak. With a high income advanced economy, the people of Slovakia have a great standard of living. This democratic developed country has a high ranking in the Human Development index and is known for its various facilities like press freedom, internet freedom, civil liberties, and peaceful environment.
Slovakia is a country which is famous among the tourists for its awe-inspiring landscape that depicts the nature's wonders with high peaks glinting the sun rays, fertile lowlands, and forest area that covers 41% of the Slovak lands. With 9 national parks, historic caves, beautiful rivers, and sundry fauna and flora, there is no such place in the world that can match Slovakia's splendid beauty. This is what attracts the tourists here.
Due to the growing number of tourists, Slovakia has numerous cafés and restaurants that serve some of the best food delicacies that reflect the Slovakian culture influence in them.
The best restaurants in Slovakia
The restaurants of Slovakia are one of the cultural gems which are waiting to be discovered. These places are well maintained and offer a wide variety of cuisines. So, whenever you plan to visit here, make sure you check out some of these best restaurants in Slovakia listed below!
1. Lemontree and Sky Bar Restaurant Bratislava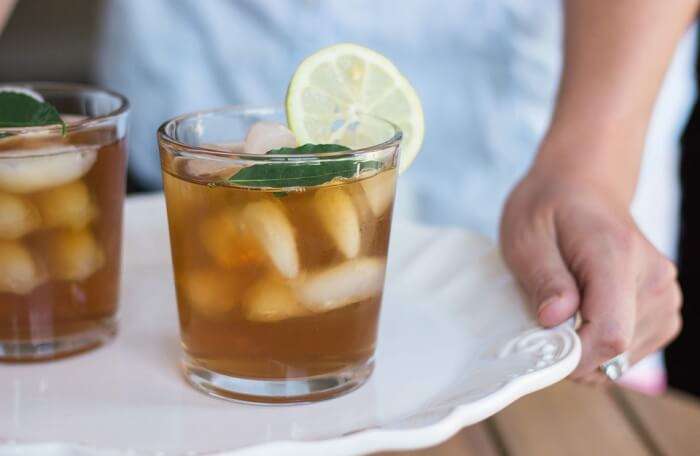 This restaurant in Bratislava is famous for its fine cocktails in the whole country. They are known for the wide variety mouth-watering food that they serve. The taste of their food reflects European culture and they also feature some Thai food cuisines. The staffs are friendly but also super professional.
The best time to visit this place is in the evening, as you can get a view of the whole city from the tops. It is a perfect place for fine dining as it remains open till 12 am at night.
Location- Hviezdoslavovo námestie 7, 811 02 Bratislava, Slovakia
Contact- +421 948 109 400
Must try- cocktails and non alcoholic sky ice tea
Google rating- 4.5/5
Zomato rating- 4.4/5
Must Read: Slovakia Nightlife: 12 Popular Clubs To Visit For A Hip Vacation
2. Houdini Restaurant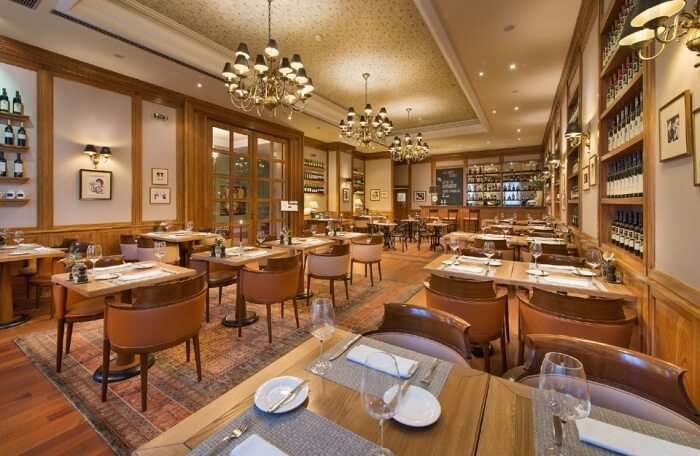 This is a perfect place for fine dining especially if you're a non vegetarian. It is a decent restaurant that offers a variety of food. It specializes in non vegetarian food items and the food that is served here is a delight to taste.
The staff service is commendable and the ambience of this place is very positive and vibrant.
Location- Tobrucká 6953/4, 811 02 Bratislava, Slovakia
Contact- +421 2/577 846 00
Must try- smoked cheese
Google rating- 4.6/5
Zomato rating- 4.4/5
3. Slovakia Restaurant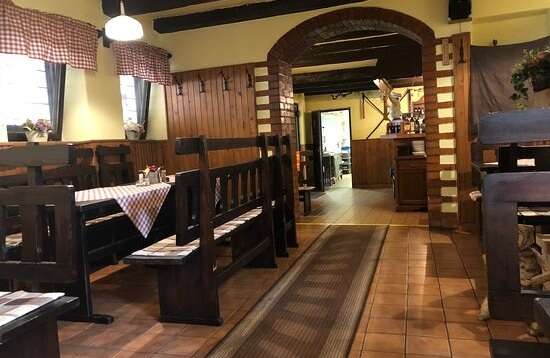 This is a restaurant whose ambience is complete dipped in the European indulgence. It is a perfect family friendly restaurant that features a great garden just so that you can relax and chill for some time.
The place is spacious and the interiors of this place reflect their rich culture. The food in itself is a delight to taste. It is a must visit café if you come to this place.
Location- Hurbanovo námestie 8, 972 01 Bojnice, Slovakia
Contact- +421 46/543 03 64
Must try- Halusky
Google rating- 4/5
Zomato rating- 4.⅖
Suggested Read: 13 Places To Visit In Slovakia That Will Mesmerise You Immensely
4. Soho - Bistro and Coffee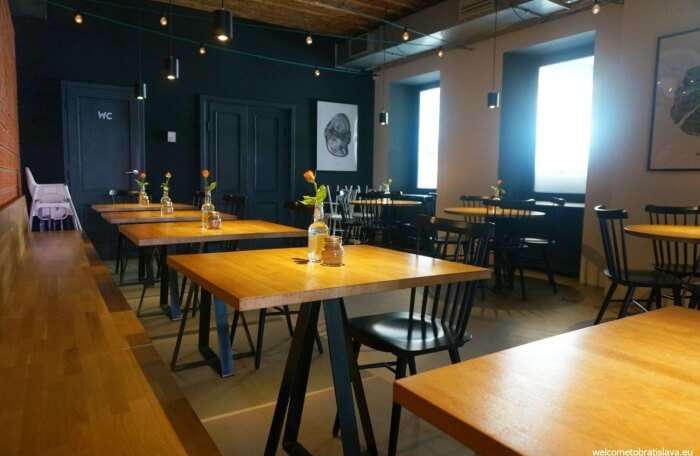 It is a popular Thai Asian restaurant that specializes in the Asian cuisine. The place has positive vibes going on. They serve some mouth watering food that you won't find anywhere. This place is cozy and comfortable. They serve delicious food and amazing drinks. Also, the prices are affordable and the staff service is amazing.
Location- Laurinská 141/17, 811 01 Bratislava, Slovakia
Contact- +421 948 611 449
Must try- shrimp salad
Google rating- 4.7/5
Zomato rating- 4.6/5
5. Modrá Hviezda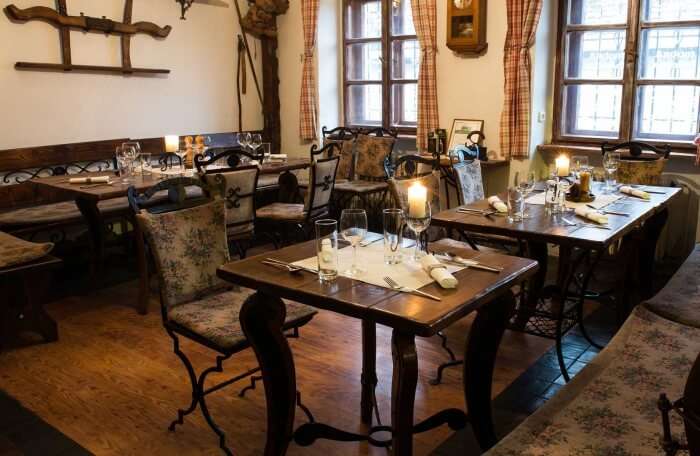 This is a high end restaurant famous for its fine dining facility. They are mostly popular for their local food cuisine. It is a great place to have some wine while you are enjoying your candle light dinner. Although the prices are a little bit high but the food here is worth the money.
Location- Beblavého 292/14, 811 01 Bratislava - Staré Mesto-Bratislava, Slovakia
Contact- +421 948 703 070
Must try- wines and banana beef dish
Google rating- 4.4/5
Zomato rating- 4.3/5
Suggested Read: 10 Impeccable Castles In Slovakia That You Must-Visit On Your Trip!
6. Bratislava Flag Ship Restaurant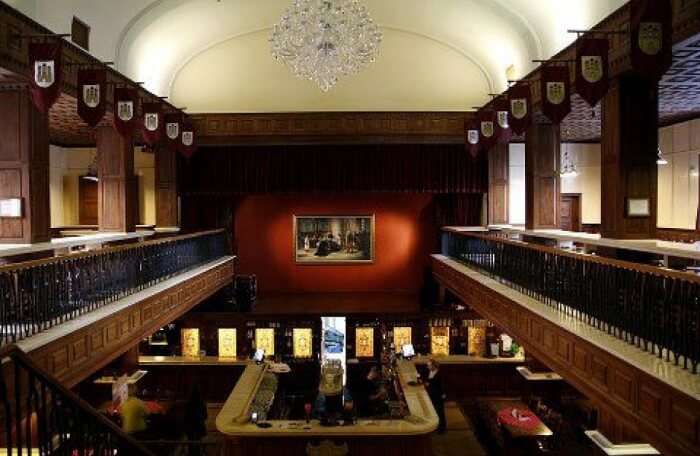 This is yet another high end restaurant. The food of this place is so delicious that you wouldn't mind splurging some money here. Meats, potato dishes (local special), cheeses, house ale is some of the dishes from their exiquisite menu that you must try on. With great ambience and delectable food, this restaurant is highly recommended.
Location- 8, Námestie SNP, 811 02 Bratislava, Slovakia
Contact- +421 917 927 673
Must try- meat and potato dishes, beer
Google rating- 4.2/5
Zomato rating- 4.2/5
7. Prašná bašta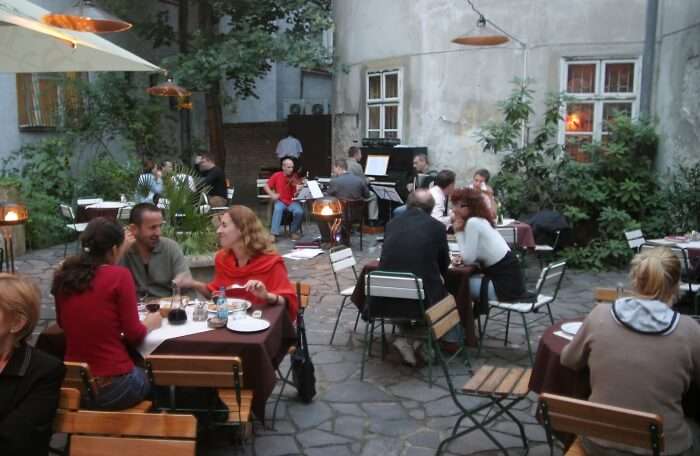 This place is very popular among the locals of this place. The food that is served here reflects the rich cultural heritage of this place. The interiors of this place feature the historic culture of Slovakia. The walls are decorated with the photographs of early 1900's thus give major historical vibes.
The food is mouthwatering. For starters you can opt for onion soup which is a complete delight. The staffs are helpful and friendly. This place is also quite comfortable and cozy.
Location- Zámočnícka 399/11, 811 03 Bratislava, Slovakia
Contact- +421 2/544 349 57
Must try- chicken vegetable broth, Schnitzel
Google rating- 4.3/5
Zomato rating- 4.2/5
Suggested Read: Christmas In Slovakia: 10 Incredible Places To Have A Heartwarming Christmas Eve
8. Meštiansky Pivovar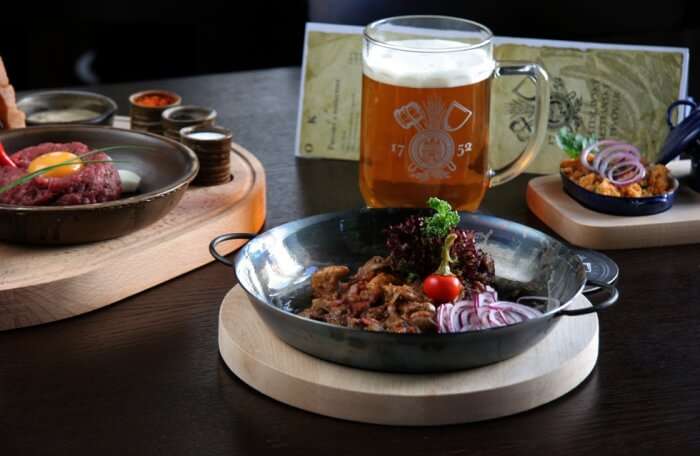 It is one of those nice places whose ambience is very much influenced by the English culture. The menu offers a wide variety of food in which garlic soup is a must try. It is highly advised to try their traditional food which is worth the money.
They also serve their own home made beer which is you should give a try. Overall, this place is nice with a very great ambience and delightful food.
Location- Drevená 575/8, 811 06 Bratislava, Slovakia
Contact- +421 944 512 265
Must try- spare ribs, garlic soup
Google rating- 4.45
Zomato rating- 4.4/5
9. Green Buddha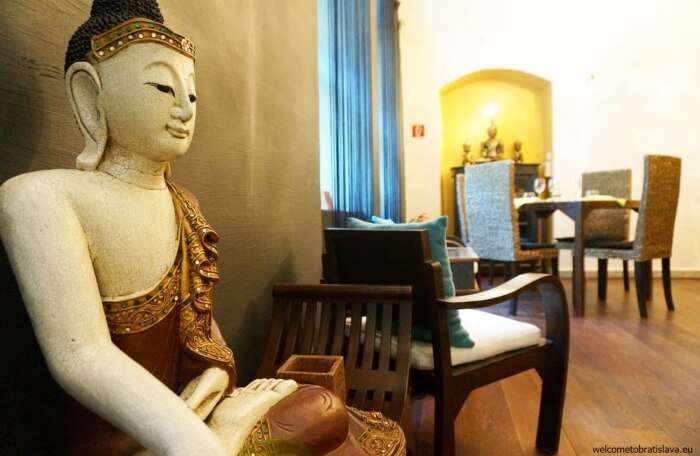 This is one of the best restaurants in the entire country. As the name suggest, the whole place is richly influenced with Buddha culture giving you utmost peace and pleasure. They serve some appetizing Thai food cuisines that are sure to leave you spell bound for days. The whole interior of this place is themed on the Buddha culture and the ambience is absolutely serene and peaceful.
The authentic Thailand food experience is sure to take you in a different world. It is worth the money that you spend here and definitely a highly recommended place.
Location- Zelená 365/4, 811 01 Staré Mesto, Slovakia
Contact- +421 948 904 404
Must try- Green curry and vegetarian pad
Google rating- 4.4/5
Zomato rating- 4.6/5
Suggested Read: Denmark Nightlife: Get Ready To Party Hard At These 10 Places In The Dairy Of Northern Europe
10. UFO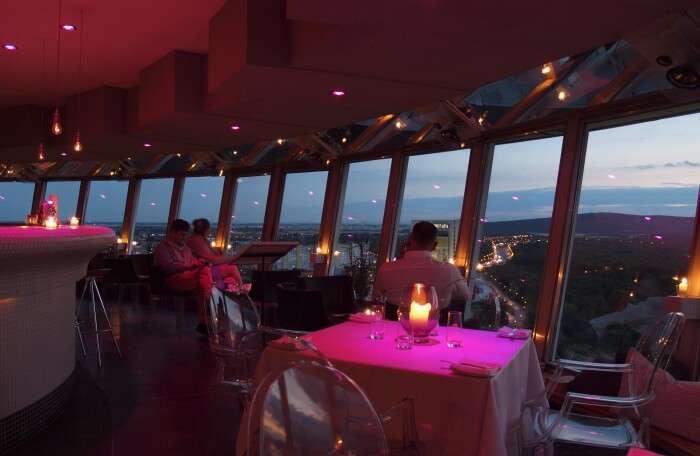 As unique as the ambience is, so is its food. The food that they serve here reflects a blend of cultures. It is well present and absolutely delicious. Also this place not only famous for its delectable dishes but also for the spectacular view that features up and down the river Danube as well as parts of Bratislava in Slovakia.
Overall, the ambience of this place is blissful and with awe inspiring view and food which is a delight to taste.
Location- Most SNP 1, 851 01 Petržalka, Slovakia
Contact- +421 2/625 203 00
Must try- Mackerel
Google rating- 4.6/5
Zomato rating- 4.4/5
11. Slovak Hause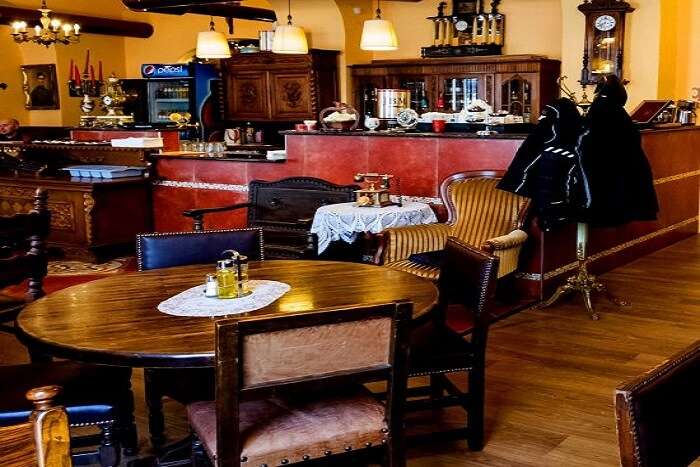 If you are looking to indulge into some traditional Slovak food, then this is your place to come and visit. It is basically a very touristy place with great vibes and perfect ambience. They specialize in the local cuisines and no one can match their level when it comes to serving Slovak food.
Also, the place is quite affordable and the staffs here are very warm and welcoming. It is recommended to come here if you are looking to have a taste of the local food delicacies.
Location- Michalská 2, 811 01 Staré Mesto, Slovakia
Contact- +421 903 773 774
Must try- local cuisine
Google rating- 3.8/5
Zomato rating- 4/5
Suggested Read: Tour Du Mont Blanc: A Complete Guide To Trek Through The Magical Beauty Of Europe
12. Bistro St. Germain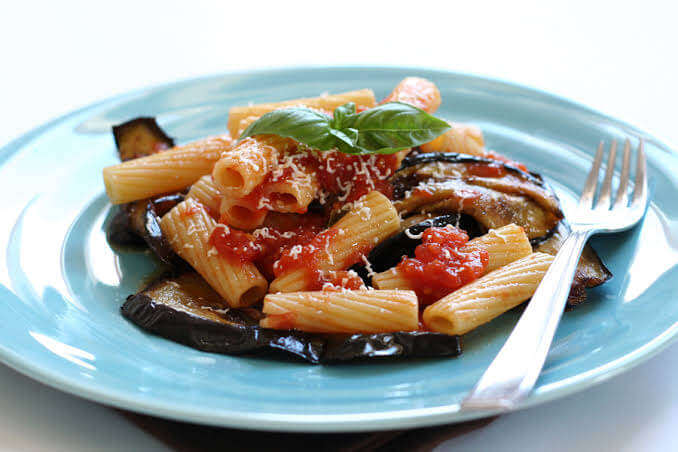 This restaurant screams all things Italian from every corner of its place. They offer wide variety of pastas which are homemade and freshly prepared. But what more they are famous for is the wide variety of wines and lemonade that they serve here. The atmosphere of this place so calm and the background jazz music that plays here is soothing to the ears.
The food here tastes amazing . The interior is so well decorated that it feels like you are in Paris. Due to its perfect ambience and delightful food and amazing hospitality, this place is a must visit.
Location- Rajská 7, 811 08 Bratislava, Slovakia
Contact- +421 911 331 999
Must try- ratatouille pasta
Google rating- 4.6/5
Zomato rating- 4.6/5
Further Read: 10 Mountains In Europe That Will Put To Test The Adrenaline Junkie In You
Thus, whenever you plan your tour in Europe, make sure you try the amazing restaurants in Slovakia that offer not just delectable food but also an amazing hospitality. You can try a wide variety of food that reflects both European to Asian culture. And their world-famous local food cuisines are surely a delight to taste. So whenever you are in Slovakia, do try its exquisite food delicacies and have an experience of your lifetime.
---
Looking To Book An International Holiday?
Book memorable holidays on TravelTriangle with 650+ verified travel agents for 65+ domestic and international destinations.
---