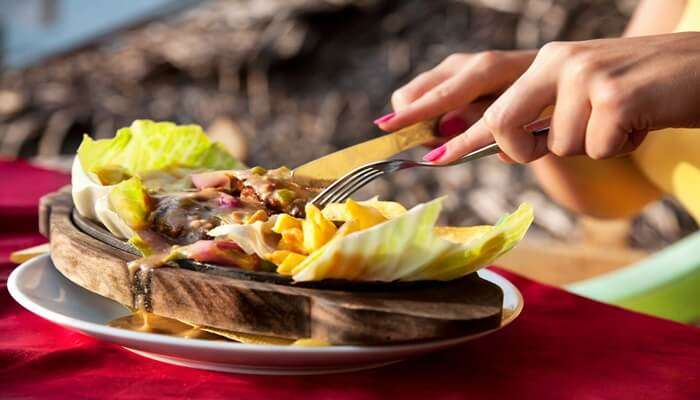 Famous for its fish curry and magnificent Hyderabadi biryani in Kerala, the Muslim-dwelled region, Malappuram offers wide options of restaurants in the district that melts the heart of people. After a long knacker journey, tourists never leave the chance to get in the restaurants and the circuit feels complete after eating a delightful meal. After your long journey, take a pit stop at these restaurants in Malappuram and grab something to eat.
Top 9 Restaurants In Malappuram
Take a look at the best restaurants in Malappuram, Kerala to start your vacation with yummy dishes. You will be left in awe after trying some of their local dishes.
1. Hotel Delicia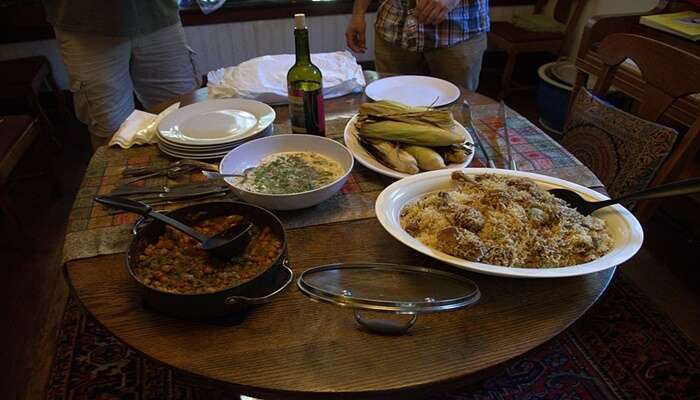 Want to taste delicious food at a luxurious restaurant? Hotel Delicia is of the one famous restaurants in the district with elegantly designed interiors and air-conditioned dining hall. The restaurant also offers catering services to customers.
Timings: 8am-10:45pm
Address: Delicia Complex, Near Municipal Bus Stand, Malappuram, Kerala 676505
Must Read: 10 Best Places To Visit In Malappuram To Satiate Your Wanderlust While In Kerala!
2. Airlines Celestial Family Restaurant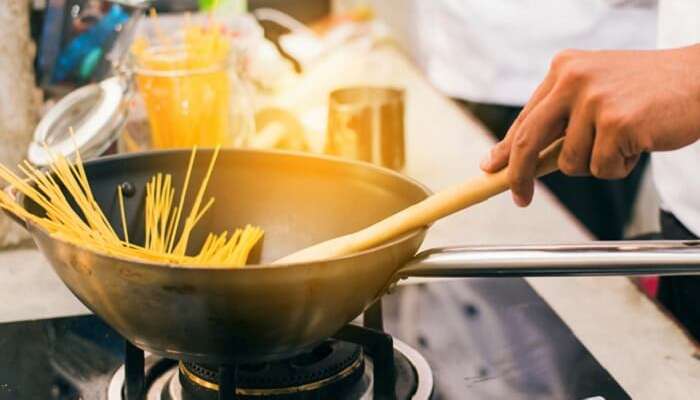 One of the oldest restaurants of Malappuram district, located on the Kozhikode Road, serves your esurient stomach with delicious meals prepared by certified chefs. The specialties of this restaurant are fish manthi and chicken patiala with 3 different flavors in the dish. The restaurant was established by Alavikutty and now it is managed by his son.
Timings: 8am-11pm
Location: Sunni Mahal Building, Down Hill, Cherattukuzhy-Kizhakkethala Road, Down Hill, Malappuram, Kerala 676519
Suggested Read: 5 Amazing Zoos In Kerala To Witness The Captivating Wildlife In God's Own Country!
3. Planet Cafe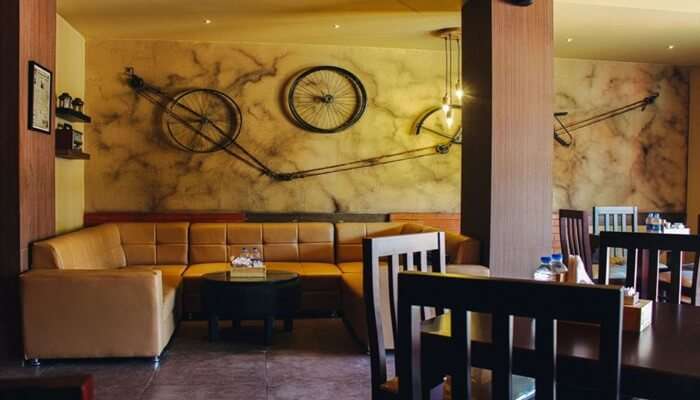 Planning a birthday party in the mid-way of a tour? Planet Cafe offers a delicious variety of cakes, pastries and much more. The shop also offers coffees and teas which brisks your mind from a tiring journey.
Timings: 11am-11pm
Location: Down Hill-Varangode Rd, Varangode, Down Hill, Malappuram, Kerala 676505
Suggested Read: 10 Stunning Beaches Near Kerala For An Extra Dose Of Sun, Surf, And Sand
4. Spicy Hut Restaurant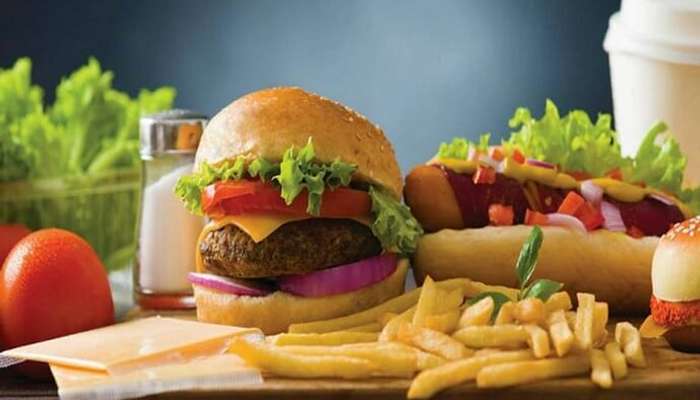 Malabar districts are always famous for its food across the country. Spicy Hut Restaurant offers a scrumptious menu which thaws the hearts of many customers. Some of the famous food of the restaurants is chicken biryani, fried rice Bukhari, shawarma and much more. It also offers a home delivery service for other veg and non-veg items to its customers.
Suggested Read: 15 Best Ayurveda Resorts In Kerala That You Ought To Visit In 2019
5. Hotel Royal Plaza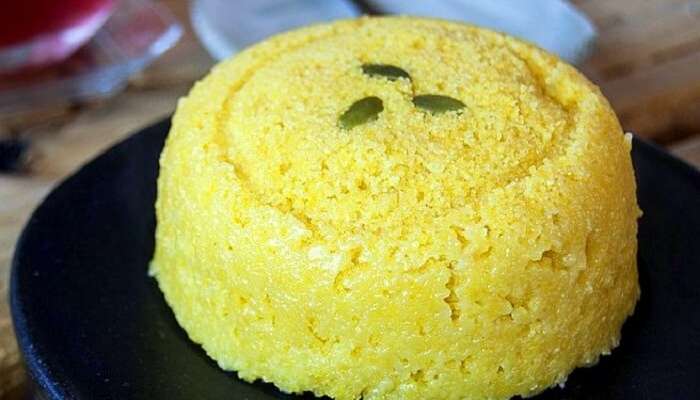 The restaurant offers a variety of veg and non-veg food with a touch of unique flavors. The restaurant is popular in Malappuram districts. Have a delightful food in a pleasant and clean ambiance of Hotel Royal Plaza.
Location: Hospital Road | Royal Plaza Shopping Complex, Opposite KSRTC Bus Stand, Malappuram 679322, India
6. Chicking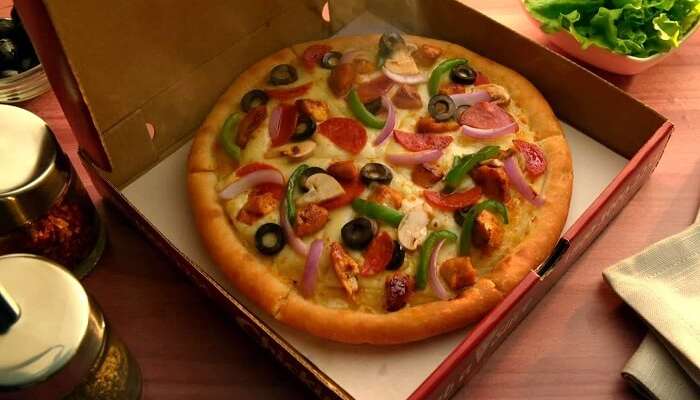 Chicking is a food court which specialized in fried chicken, grilled chicken, chicken burgers and many other dishes. This restaurant should definitely be included in the list of non-vegetarians. The shop also offers soft drinks, coffee and tea to its customers.
Timings: 11am-11pm
Location: Kozhikode – Palakkad Hwy, Machingal, Down Hill, Malappuram, Kerala 676505
Suggested Read: Silent Valley National Park In Kerala: Where The Wild Roam Free
7. Hotel Surya Bhawan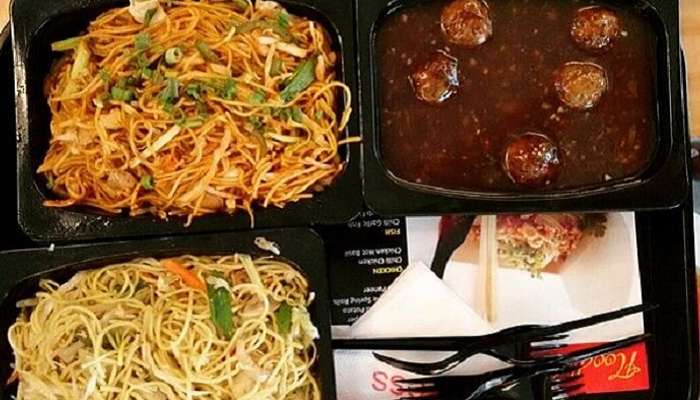 If not a non-veg food lover, try a pure vegetarian restaurant offering South Indian dishes, Chinese vegetable food, a variety of meals, tea, coffee and much more. Make your journey a safe and healthy one by taking a pit-stop at this place.
Location: Kavungal – Munduparamba Bypass Rd, Up Hill, Malappuram, Kerala 676505
Suggested Read: 10 Most Famous Islands In Kerala You Must Visit For An Extraordinary Experience
8. Arabian Restaurant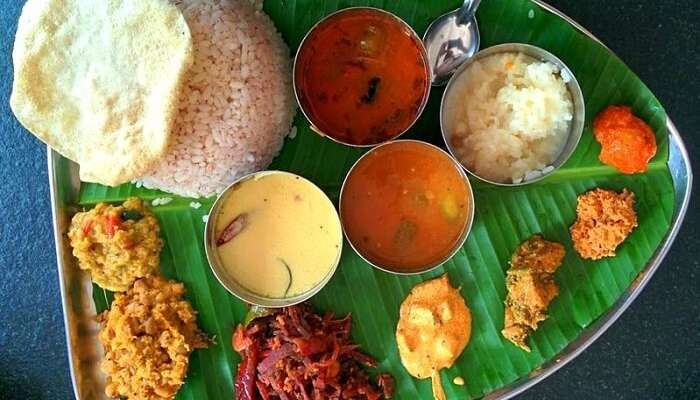 Want to taste tasty food at a crafty restaurant? Try Arabian Restaurant which is crafted with traditional bamboo with a set of bamboo tables and a separate space for large groups. The restaurant provides famous Arabian food like mandi, tandoori, al-faham and seafoods.
Suggested Read: 6 Museums In Kerala To Explore The Art, History, & Culture Of South India
9. Golden Bakes Restaurant Cafe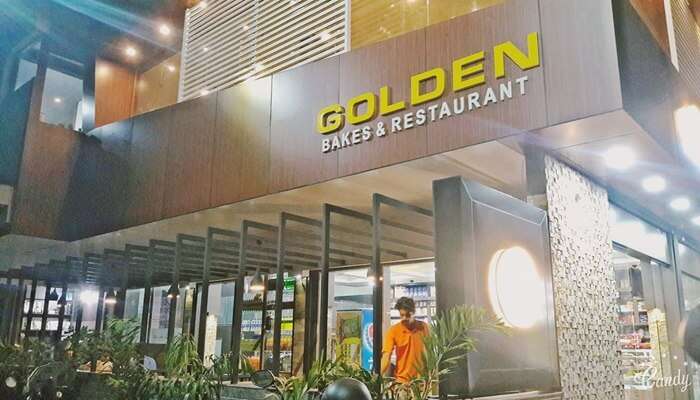 The restaurant provides a variety of dishes to its customers like South Indian food, veg and non-veg and much more at a reasonable rate. It also serves special services to customers in large groups.
Further Read: 10 Gorgeous & Famous Churches In Kerala
Enjoy amazing experiences at restaurants in Malappuram with a perfect ambiance and get to know more about the place of scenic greenery beauty, Kerala. Create wonderful moments and plan a tour to Kerala with TravelTriangle in the district of biryanis. Have a safe and joyful journey!
People Also Read:
Restaurants In Kochi Restaurants In Bangalore Restaurants In Ponda
Comments
comments