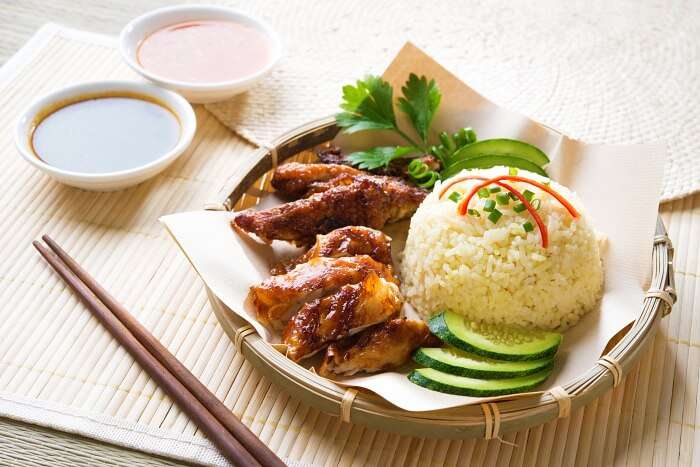 Phillip is an avenue in Singapore and is nearby three subway stations in the area. If you are looking for restaurants in Phillip, we have a collection here that will make it easier for you. Phillip Street is surrounded by the most famous areas in Singapore, namely, City hall, Clark Quay, and Esplanade.
And while it is a friendly neighborhood with quality street food vendors, it is not only famous for only one type of food. Be it incredible non-vegetarian meals or seafood dishes, there are a number of restaurants in Phillip street that can make your food hunt easier. And while vegan options are limited, people still flock here after it gets dark to enjoy fresh food and different cuisines. The prices are usually quite affordable with fast service and hot meals. It is food that is the backbone of this expensive country. But you can easily be within your budget if you steer clear of name-brand restaurant. Instead, visit the ones mentioned below:
Best Restaurants In Phillip
Chances are more likely that you have not been to Phillip in Singapore. But if you have not checked out the restaurants in Phillip, then you are truly missing out on a lot.
1. Ayam Penyet President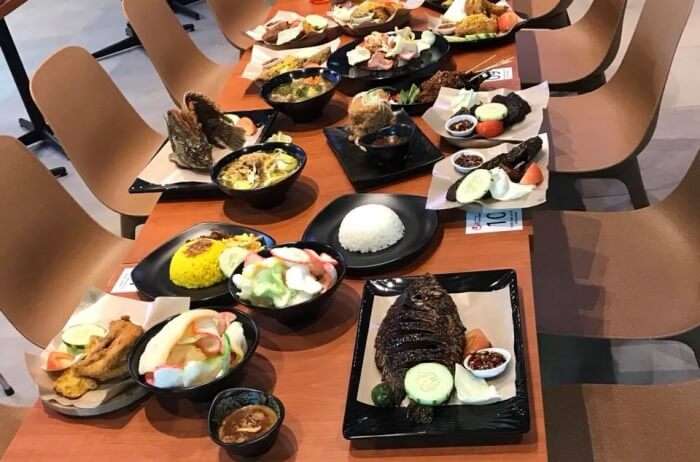 Ayam Penyet President is a chain of restaurants which aim at giving value-for-money dining experience. Authentic Indonesian cuisine dishes are served here which are made out of fresh and traditional ingredients. The taste of the Grilled Boneless MilkFish served here is the highlight of this place and one cannot get this dish anywhere else in Singapore but Ayam Penyet President. This fish is famous for being highly tender and juicy and is the favourite among the Filipino diners. The other must-try dishes of this restaurant are Avocado Juice, Iced Jackfruit in Coconut Milk, Fried Rice, Grilled Chicken, Smashed Fried Chicken, among many others.
Location: Kallang Wave 01-23, 1 Stadium Pl, Kallang, Singapore-397628
Cost for two: INR 4,200
TripAdvisor rating: 3.5
TripAdvisor reviews
10 Finger Licking Good Kallang Restaurants In Singapore
2. Ariff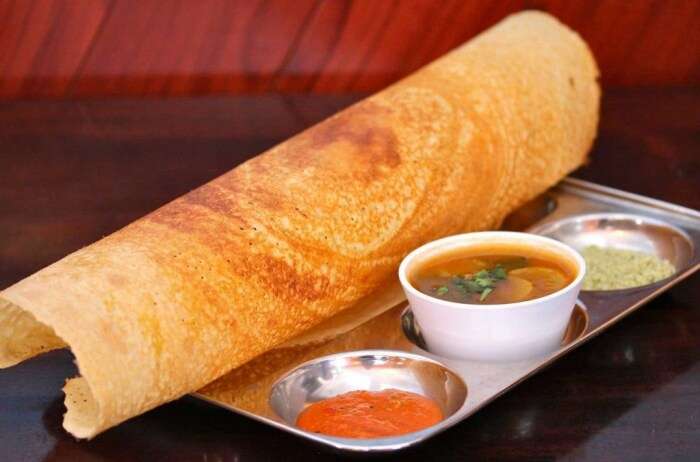 Ariff's Restaurant in Kallang serves authentic Indian food and is considered to be the best Indian restaurant in Kallang. Traditional Indian food delicacies like Cone Dosa, Curries, Mushroom Paratha, Kothu Paratha, Kambing Soup, Uthapam, Fish Fry, Onion Paratha and much more is served here. One can even relish sipping on the unique combination of juices offered here. The best part about this restaurant is that it is open 24 hours on all days of the week.
Location: 71 Kallang Bahru, Kallang, Singapore-330071
Cost for two: INR 2,000
Zomato rating: 4.0
Zomato reviews
Best Indian Restaurants In Singapore: Because A Good Vacation Deserves Great Food
3. Loof Bar And Restaurant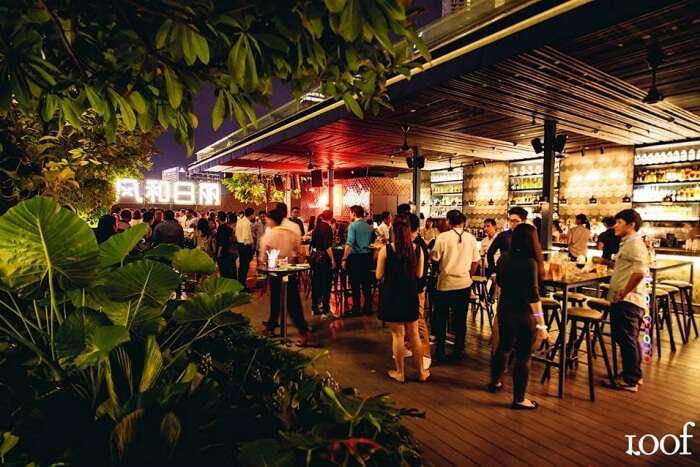 This place is around 5 km away from Geylang but it must be visited to have the best time in the night. It is a rooftop bar and is located as a part of the Odeon Towers. It celebrates the local Singaporean culture in the best way possible. The sitting area is set up amidst lush green plants blooming with colorful flowers. The cocktails here are inspired from the Southeast Asian taste and are one of the things which one must try when partying here. There are plenty of bar snack options ranging from western styled ones to the local ones which go very well with the drinks.
Location: 331 North Bridge Road, #03-07 Odeon Towers Extension Rooftop, Singapore – 188720, 5 km from Geylang
Open till: 01:00 AM
Cost for two: INR 7,000
Geylang Nightlife: 9 Places In Singapore Town That Get Super Lively At Night
4. Ubin Kitchen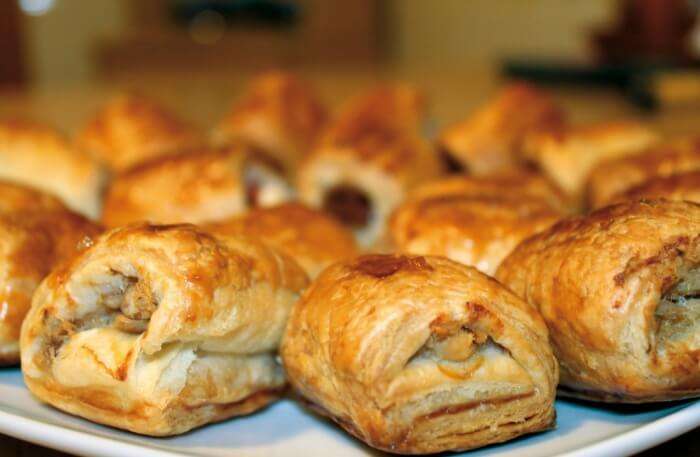 Located in Greenwood Avenue, Ubin Kitchen is a rustic styled diner that serves plenty of savory dishes to the visitors. Though the restaurant serves the popular traditional chili crab dish, but it is especially famous for the old school dishes including Kong bak pau – a braised pork bun, hae cho or prawn rolls and orh ni or yam paste. The flat wheat noodles cooked in seafood stock and topped with oysters is another specialty of the restaurant. The jovial team at the Ubin Kitchen restaurant always thrive to offer the best meals to their customers.
Location: Greenwood Avenue, Pulau Ubin, Singapore
Tripadvisor rating: 4 / 5
10 Pulau Ubin Restaurants That Offer The Best Singaporean Cuisines!
5. Imperial Treasure Cantonese Restaurant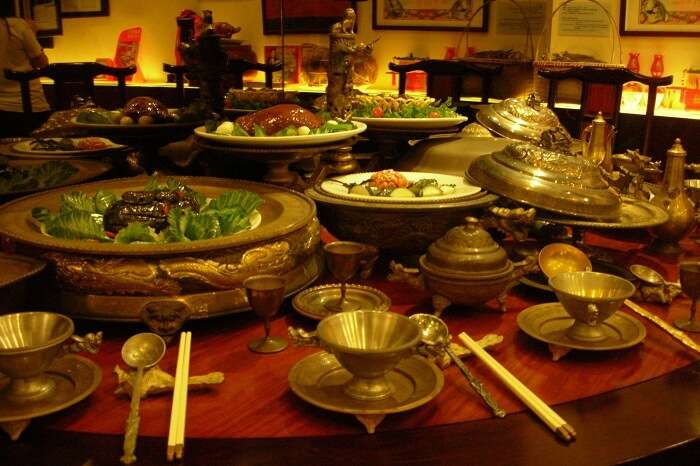 One of the best restaurants in Changi Airport is the Imperial Treasure. It is a Chinese restaurant and if you have a thing for the Chinese food, this restaurant is surely for you. From vegetarian to non-vegetarian dishes, you will get all varieties of food and rest assured that you will have the best dining experience. The meals are excellent is taste and the portions are sufficiently large. In Spite of being in the airport, the restaurant is very reasonably priced. The service is fast and excellent and the staff is very well behaved.
Rating: 4/5
Location: 75 Airport Boulevard Changi Airport Terminal 3 #01-02 Crowne Plaza, Singapore 819664
Cost for Two: INR 830 onwards
10 Restaurants In Changi Which Will Let You Taste The Flavors Of Singapore Cuisine!
All these restaurants in Phillip are nothing short of a gastronomic epitome. You will enjoy the warmest atmosphere, hospitality and mouth-wateringly delicious cuisine that will make your Singapore vacation a resounding success. Make sure you add them to your itinerary so you do not forget to visit them!