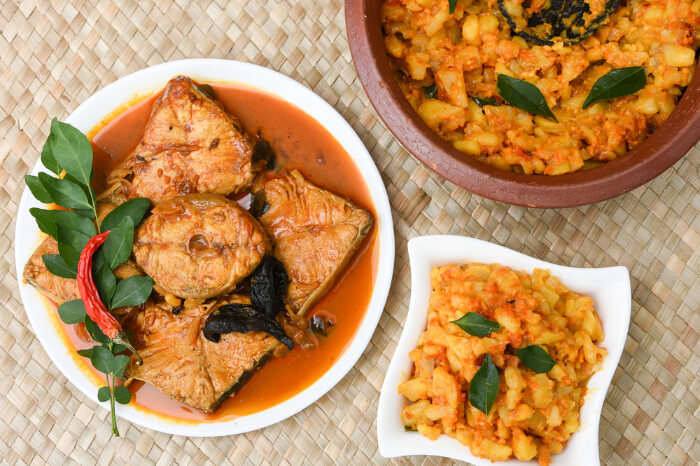 The capital city of Sabaragamuwa Province, Ratnapura is a major city in Sri Lanka. This city is popular all over the world for being the center of traditional Sri Lankan gem trade. Apart from its wealth of the gemstones, other notable reason that keeps it into limelight is its bustling and congested downtown areas and most importantly it being the take-off point for one of the oldest routes up the Adam's Peak. Whether you are visiting this place for the tourist attractions or business purpose, the food of the restaurants in Ratnapura will amaze you. Their menus have been tailored carefully to give you a range of tastes and flavors which are not only complete and defined but also subtle thus mysterious as well.
9 Best Restaurants in Ratnapura
It is a common phenomenon to see that most of Sri Lankan tourist attractions are filled with the popular hotels, restaurants and bars. They bring for you a completely refined contemporary approach to the Sri Lankan dining voyage. Almost all such restaurants use the locally grown ingredients and spices which ensure the delicious cuisines with their own taste and flavor. Here are 9 popular restaurants in Ratnapura.
1. Volunteer Ceylon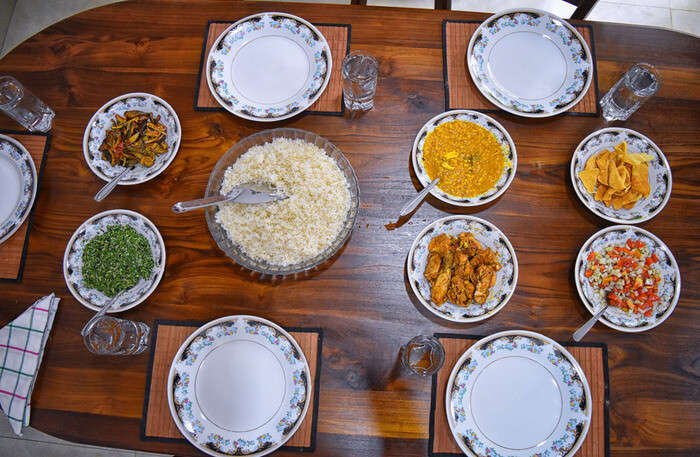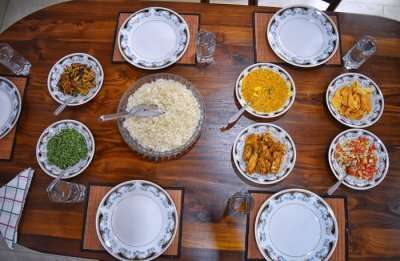 Volunteer Ceylon Restaurant cum hotel in Ratnapura offers its guests comfortable accommodation and at the same juncture best of food varieties. It has a garden, a shared lounge and also facilitates a Free WiFi for each and every guest. The dishes of this restaurant are awesome in terms of quality, taste and flavor. The chefs put all their knowledge and passion into every meal which goes out of the kitchen to the tables of the guests concerned. Rental bicycle is also available for the guests who stay in the hotel. Situated amid the scenic beauty, this hotel cum restaurant is flooded by the tourists throughout the year.
Must Try: Continental Breakfast, Egg Curry & Rice
Location: 156/1, Sree Paada Mawatha, Ratnapura 70000, Sri Lanka
Cuisine: Asian, Sri Lankan, Chinese, Vegetarian Friendly
Cost for Two: ₹2,140
Zomato Rating: NA
Must Read: 7 Most Haunted Places In Sri Lanka To Make You Face Your Darkest Fears
2. Silver Ray Restaurant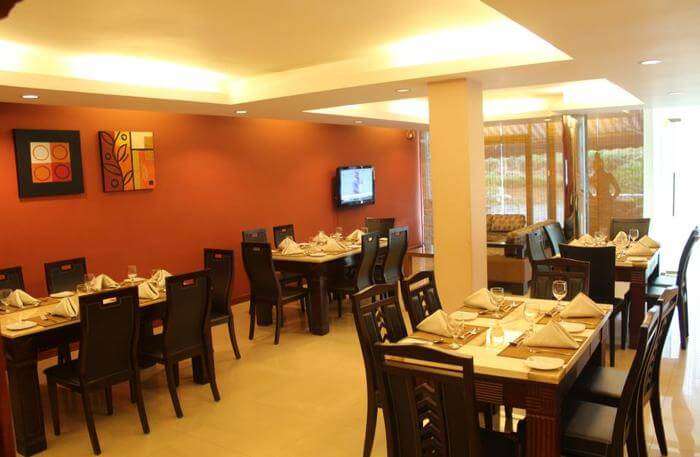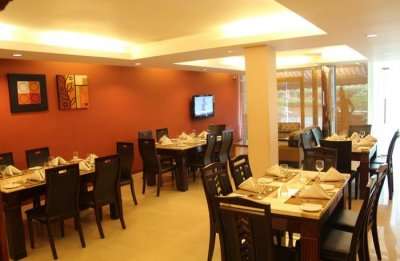 Cooks working with the Silver Ray Restaurant takes their time to prepare and cook each meal with love, passion and dedication for the pleasure of the diners. It has been serving the foodies with the freshest and mouth-watering dishes. Guests just need to sit back, relax and enjoy their time while they have awesome food.
Location: Lellopitiya, Lellopitiya 70056, Sri Lanka
Cuisine: Asian, Sri Lankan, Chinese, Thai, Vegetarian Friendly
Cost for Two: ₹1,100
Zomato Rating: 3.5/5
3. Bopath Falls Restaurant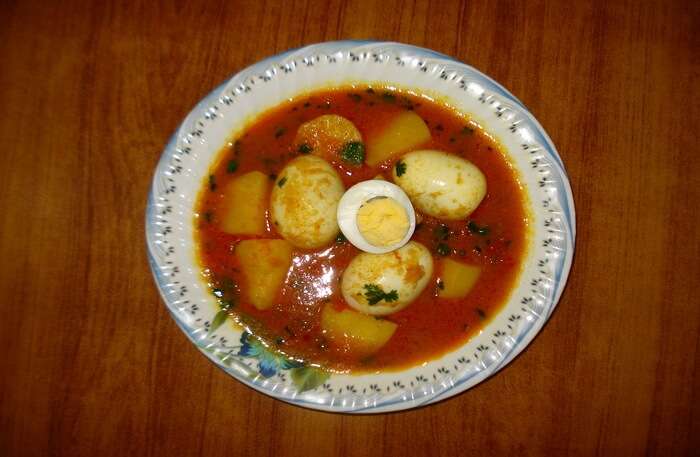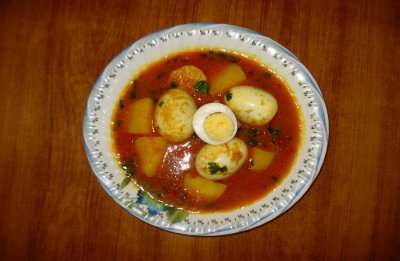 Located just below the alluring chalets, Bopath Falls Restaurant serves the diners with world class and hygienic dishes. This restaurant is one of the biggest one in the area and has ability to accommodate approximately 250 people at once to ensure they are facilitated opportunity to enjoy its fine cuisines. Apart from family outings, it is also a perfect place for the corporate parties, weddings ceremonies and birthday parties.
Must Try: Egg Curry & Rice, Chapati, Coffee
Location: Kuruwita, Rathnapura, Sri Lanka
Cuisine: Sri Lankan
Cost for Two: ₹ 400 – ₹ 900
Zomato Rating: 3.0/5
Suggested Read: The Definitive Guide To National Museum Of Colombo In Sri Lanka
4. Chamber Restaurant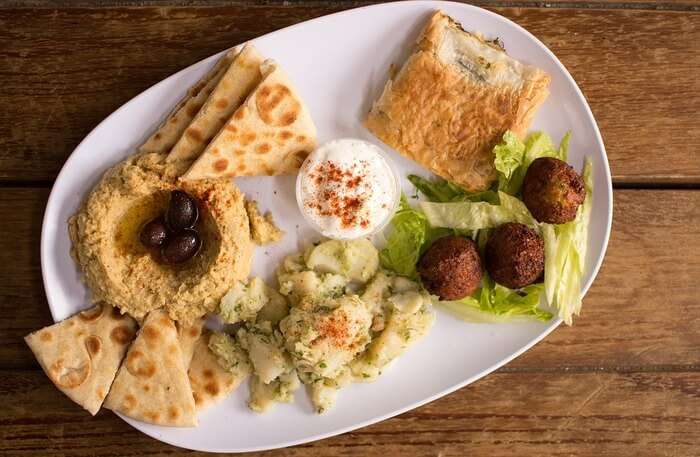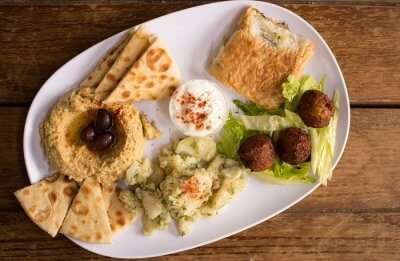 The popular Chamber Restaurant thrills the visitors with its innovative, authentic Sri Lankan and Indian cuisines in the lively and pleasant atmosphere. If you are one of those planning to explore Rathnapura, then your visit to this restaurant must be there in the itinerary to have great time having best of the recipes. You will have a great time with your family, friends and colleagues there. The culinary masters associated with this restaurant prepare awesome food. They ensure unforgettable dining experience for each of its visitors.
Location: 40 Church Street | Fort, Galle 80000, Sri Lanka
Cuisine: Lebanese, Moroccan, Mediterranean, Middle Eastern, Vegetarian Friendly, Vegan Options, Halal, Gluten Free Options
Cost for Two: ₹ 400 – ₹ 990
Zomato Rating: 4.5/5
Must Read: 10 Places To Visit In Ratnapura Where You Can Discover Its Culture And Heritage
5. Diamond Restaurant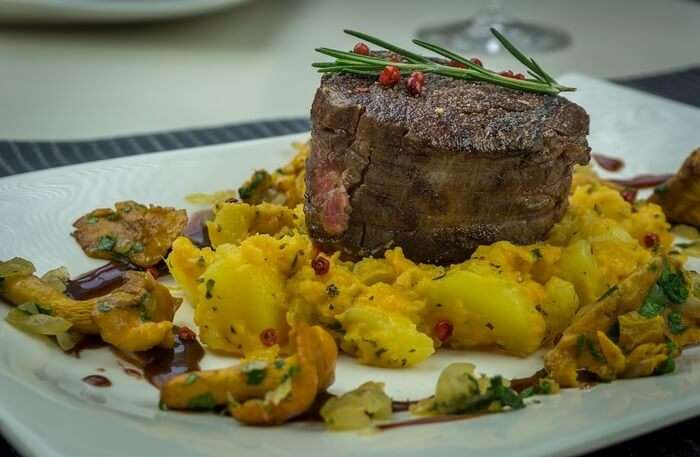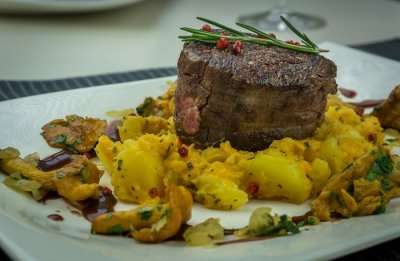 Located in the heart of the Ratnapura, Diamond Restaurant is a perfect place among the visitors and locals seeking world-class food in the area. With the quality and delicious recipes, it has the ability to pamper its guests. Visitors can relax and enjoy with a bottle of beer in this modern and comfortable hotel. Delicious cuisines with awesome flavor guarantee to please all. It brings ingredients and spices from the local markets and so does ensure local taste without compromising with the quality parameters.
Location: 315, Colombo Rd, Ratnapura, Sri Lanka
Cuisine: Mediterranean, Middle Eastern, Vegetarian Friendly, Vegan Options
Cost for Two: ₹ 500 – ₹ 1190
Zomato Rating: 4.5/5
Suggested Read: Sri Lanka In January: Best Places To Visit & Stay In 2022
6. Roba Restaurant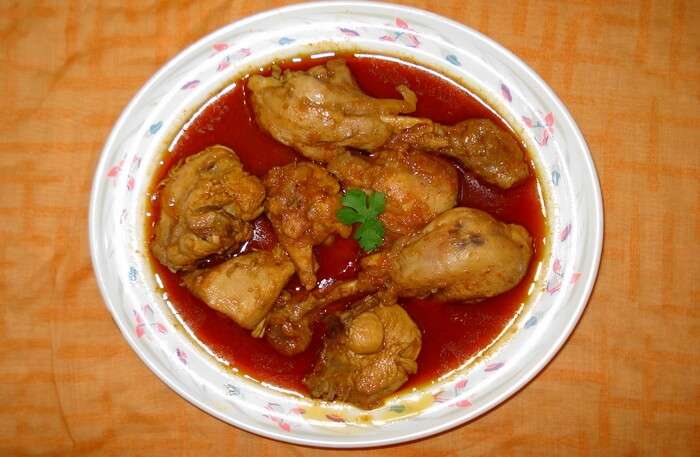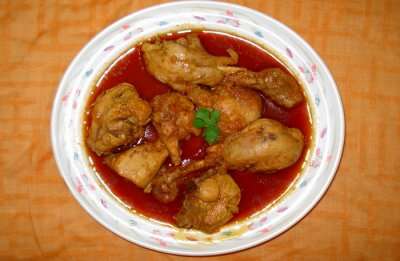 Roba Restaurant is one of the greatest places to stay in Ratnapura. This hotel cum restaurant prepares awesome and delicious dishes. The warm welcome by its staff to each guest in personalized manner distinguishes it in the region. Once you reach in this restaurant you feel amazed by its peaceful sense of environment, hospitality and a comfortable accommodation. Apart from the friendly staff, its world-class food makes the holidays of its guests memorable.
Must Try: Bread & Butter, Rice, Non-Veg Items
Location: 06, Goods-Shed Road, Ratnapura
Cuisine: Sri Lankan
Cost for Two: ₹ 600 – ₹ 980
Zomato Rating: 3.5/5
7. Thilini Hotel Apartment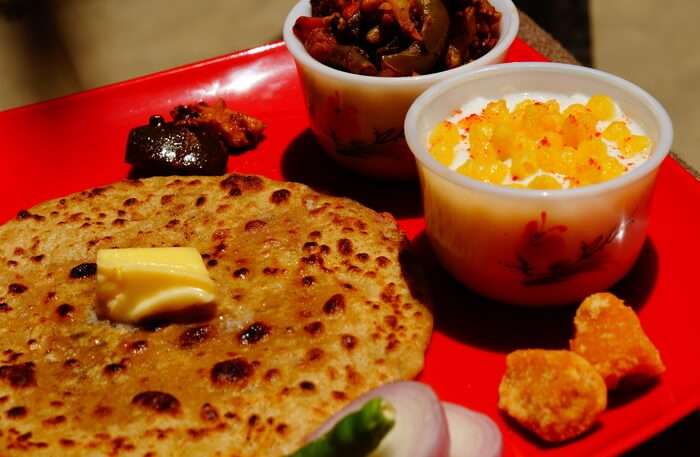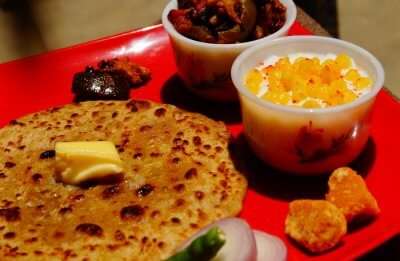 Thilini Hotel Apartment in Ratnapura is a popular name among the diners. Its in-house chefs prepare dishes with the traditional techniques combined with the latest cooking methods. Locally grown ingredients and spices add flavor to the recipes prepared and served here. Its location also encourages travellers to visit and taste its fine dine experience. Staffs of this restaurant cum hotel treats you like a king and thus make you feel as if you are a royal person.
Must Try: Egg Curry & Rice, Paratha, Desserts
Location: Rest House Road, Ratnapura 70000, Sri Lanka
Cuisine: Sri Lankan
Cost for Two: ₹ 520 – ₹ 900
Zomato Rating: 4.5/5
Suggested Read: Viharamahadevi Park: A Handy Guide To Explore This Nature's Paradise In Sri Lanka!
8. Centauria Hill Resort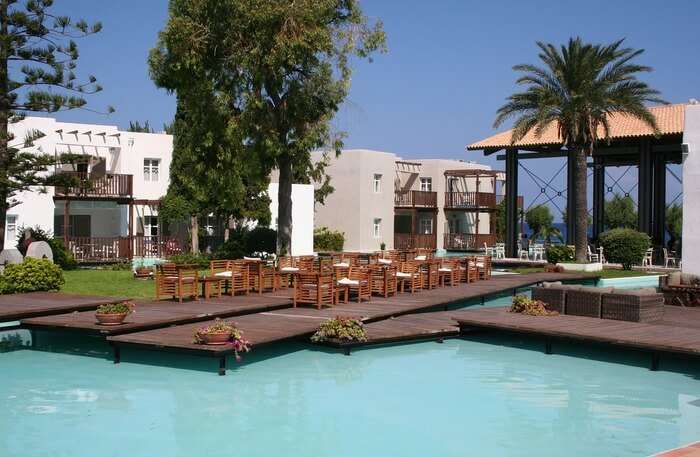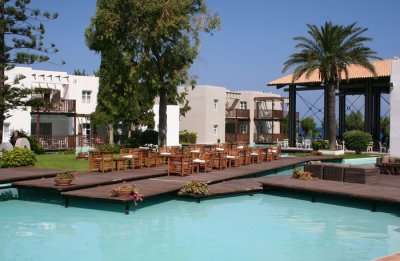 Centauria Hill Resort is a popular Ratnapura restaurant serving to the guests with the exotic Thai dishes, Western cuisine and irresistible buffet. This restaurant offers an extensive room service menu such as fresh juices, mocktails, cocktails and spirits et al. Guests can enjoy the elegant fine dining as the chefs give their best through the use of locally grown ingredients and spices. Over the period of time, this restaurant has become a one-stop solution among the tourists looking for the Indian dishes in Sri Lanka.
Must Try: Sri Lankan Vegetarian and Meat Curries, Hoppers, String Hoppers and Pittu
Location: 305/2 Colombo Road, Veralupa, Ratnapura 70000 Sri Lanka
Cuisine: Sri Lankan
Cost for Two: ₹ 420 – ₹ 800
Zomato Rating: NA
Suggested Read: 10 Mountains In Sri Lanka That Will Put You Under A Spell With Their Mesmerizing Beauty
9. Sapphire Holiday Resort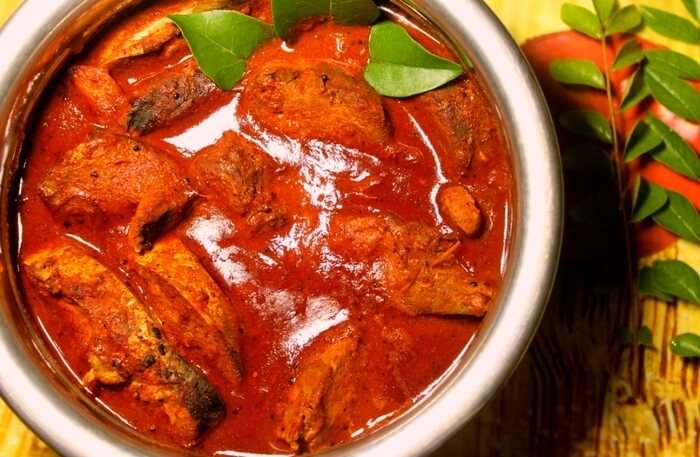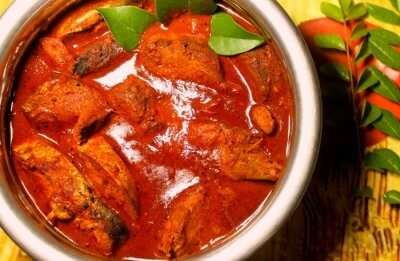 With its 6 air conditioned rooms and tents with the camping area, Sapphire Holiday Resort Restaurant offers high quality and world class dishes to its visitors besides great accommodation. In addition, this hotel also offers hot water, free Wi-Fi, room service and cable TV to all. Situated among the scenic beauties, this hotel cum restaurant offers its visitors ample resources to spend quality time in the peaceful environment. Apart from its proximity to the markets and tourist attractions, its scenic beauty invites the tourists to have great lunch, dinner and breakfast.
Location: Sapphire Lane, Amuna Rd, Ratnapura, Sri Lanka
Cuisine: Sri Lankan
Cost for Two: ₹ 480 – ₹ 880
Zomato Rating: 5/5
Further Read: These Spice Gardens In Sri Lanka Will Take You Through An 'Aromatic' Experience
Dining options in Ratnapura are quite limited yet most guesthouses and hotels in the area operate through their own restaurants. The best Ratnapura restaurants welcome the diners with fresh dishes to enjoy in the vibrant atmosphere of nature and greeneries. Their great culinary experiments through breakfasts, lunch and dinner remain imprint in the minds of visitors tasting the delicious food on your next trip to Sri Lanka.
---
Comments
comments