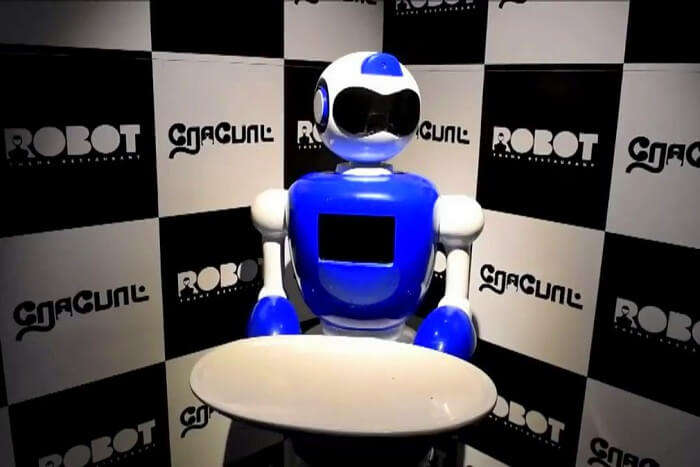 Striking a perfect balance between food and technology, nothing gets better than the first ever Robot restaurant Chennai for the sci-fi lovers who are hardcore foodies as well. Taking dining to another level, check out how the Robot restaurant paints a perfect picture of a gastronomic lane of the future.
About Robot Restaurant Chennai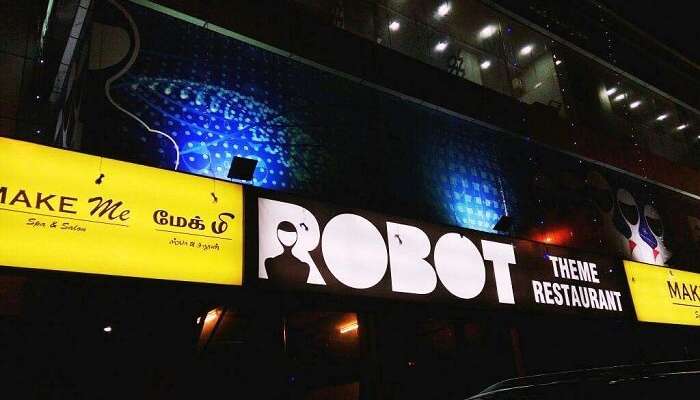 Formerly known by the name of MOMO, the restaurant got christened as "Robot" for a relaunch. Serving hot and steamy momos to the customers, the fascinating robots have been successful in making this restaurant one of the most fun places in Chennai to explore.
Founded by Karthik Kannan, and Venkatesh Rajendran, the restaurant boasts a total of four robot waiters who serve food to the people at their tables. This Robotic restaurant Chennai not only serves mouthwatering Chinese and Thai food but also portrays how the dining experience can be redefined in the forthcoming days.
Located on the famous Old Mahabalipuram Road in Chennai, this happens to be the first-of-its-kind restaurant in India. Talking about the robots who form the essence of this restaurant, operate on batteries and unique sensors that has the capability of identifying when their movement is blocked by something or someone in the way.
Address: 208/3, OMR, Next To St. Joseph's College, Semmancheri, Chennai
Timings: Monday to Sunday: 12 noon to 3 pm and 7 pm to 11 pm
Cuisine: Thai and Chinese Cuisine
Must Try: Dynamite Prawns, Szechwan Nethili, Velvet Fish, and Wow Chicken
Alcohol Available: No
Average Meal For Two: Starts from INR 1,000 (tax excluded)
Google Ratings: 3.9/5
Website | Reviews
Suggested Read: 6 Offbeat Chennai Getaways: Escape The Maddening Crowd
Map Of The Robotic Restaurant In Chennai
How To Order Food At Robot Restaurant Chennai?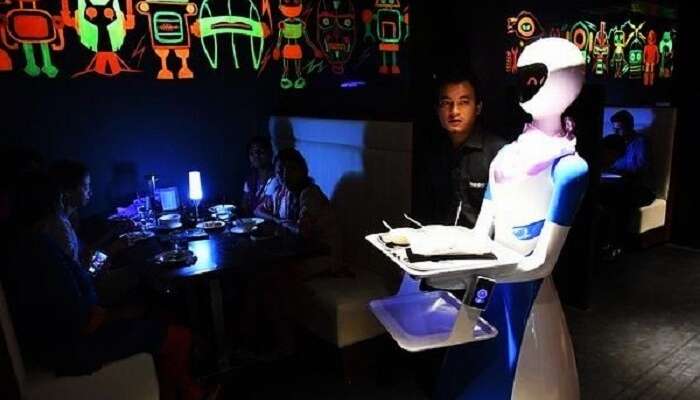 The Robot restaurant Chennai, Tamil Nadu takes much pride in its unique system of ordering food. Owing much to the advanced technology that is placed on the table of customers in form of a tab or an iPad, customers have an easy access to the interface with which they can send their order directly to the kitchen.
And once the ordered dish is ready to be served, the robots collect them directly from the kitchen and serve it to the customers at their respective tables. The whole dining experience becomes fascinating due to the presence of robots that will be upgraded on a regular basis and can be seen more frequently in future branches of the Robot restaurant Chennai.
Suggested Read: 10 Best Beach Restaurants In Chennai For A Dinner Date With Views
How To Reach Robot Restaurant Chennai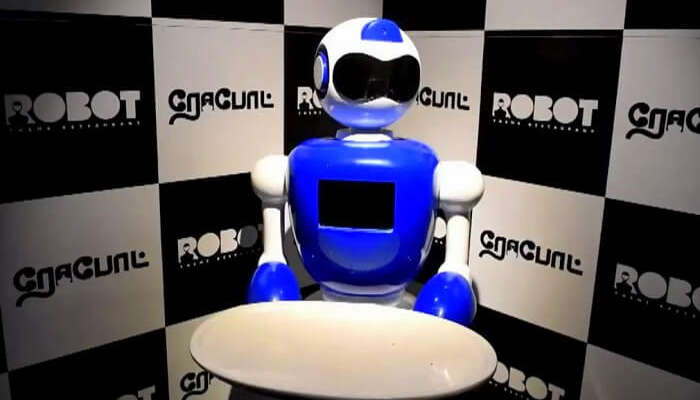 The Robot theme restaurant Chennai is located very close to the famous Sathyabama University and Jeppiaar Engineering College. Located at a walking distance of about 7 to 10 minutes, the Robot restaurant is also located close to St. Joseph's College in Chennai.
Distance From Sathyabama University To Robot Restaurant
Distance From St. Joseph's College To Robot Restaurant
Further Read: 20 Most Romantic Restaurants In Chennai That Are Perfect For Your Next Date!
Well isn't that a fantastic idea? And who wouldn't like to experience being served by the robots for real? While we hope for the best that everyone gets to eat a piece of this cake, voice out your opinions in the comments below if you'd like to dine at one such restaurant in your city too! And don't wait for this soul-touching experience and plan a Chennai holiday now!
Comments
comments