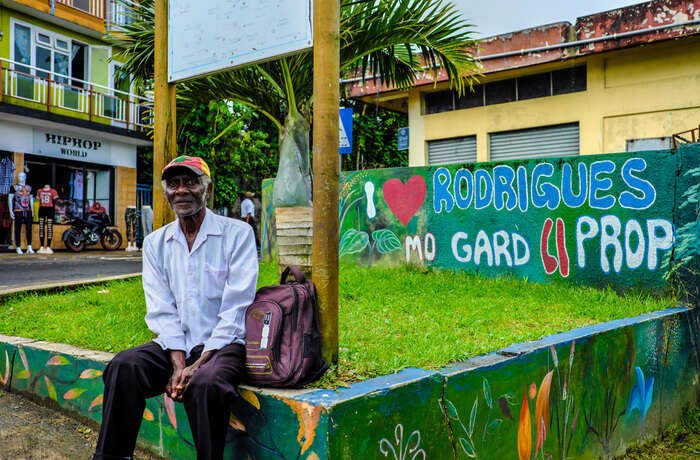 Rodrigues Island, Mauritius is quite the holiday location, with the excellent scenic views and locations coupled with a number of colonial buildings still left intact. It is the capital Port Mathurin on the North coast that features most of these buildings. One can get acquainted with Rodrigues Island history by exploring these buildings. There, you will also find the residence in which former governors used to live in. Moving further towards the Southwestern part of the island, you will be introduced to the vast fauna. This is the area of the animal world. The Francois Leguat Giant Tortoise and Cave Reserve have very delicately preserved and posed as home to the bat species, the fruit bats. It also houses giant tortoises. Furthermore, you will get a chance to look at nature's wonders, the stalactite, in the underground caves of Grande Caverne.
Things To Do On Rodrigues Island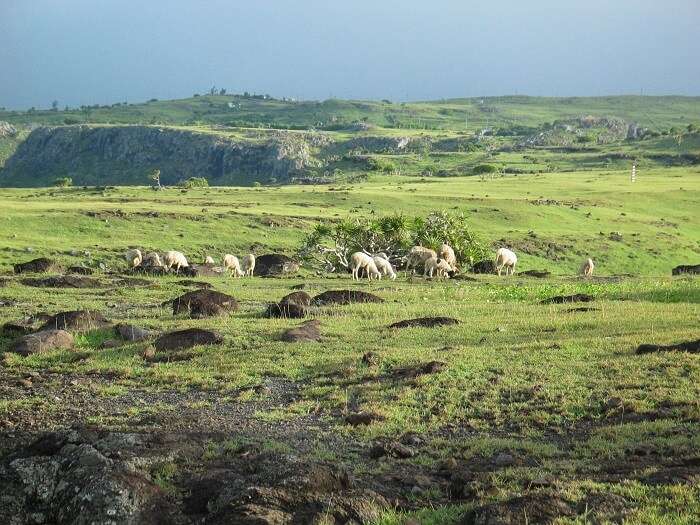 Image Source
We are now listing down a few activities that you can indulge in while in Rodrigues Island. While there are a bunch of places to visit and loads of things to do, we cannot live on the island forever. So, here are a few things that you must not miss out on in the Rodrigues Island.
1. Beaches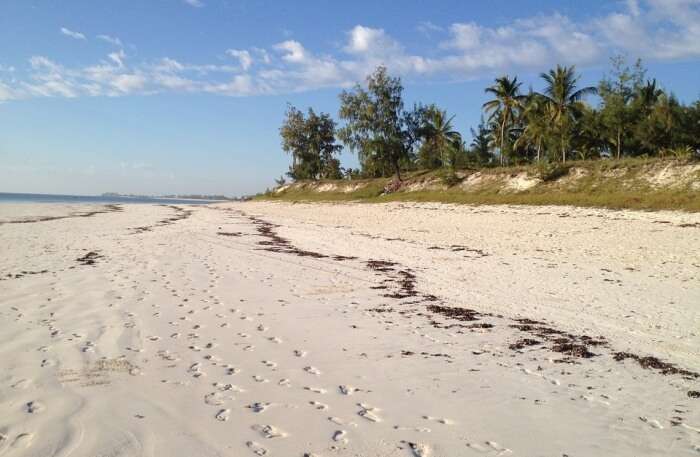 You are on a vacation in Rodrigues, an island with a total accessible coastline of 80kms. Won't it be wonderful to have a whole beach to yourself, or with your loved ones? You can have just that on Rodrigues Island. On any given weekday you will definitely find one or the other beach completely to yourself. Other than occasionally people passing by, you will have no other kind of disturbances. And that is during the seasons. So imagine how it would be in the off-season. Amazing, right? What is more exciting is that the whole stretch of 80kms is for public use, and can be accessed by anyone.
Must Read: The Best Of Mauritius Food: Infused Richly With The Indian Cuisine
2. Weekend Camping

If you are the kind to camp out on your weekends, this might interest you. The otherwise empty beaches of Rodrigues Island on weekdays get lined up with tents on the weekends. It has now become a tradition for the natives to gather around bonfires on the beaches on the weekends, spend some time with the families. Anyone is welcome to join these campers. They are that open-minded. It would be quite the experience, I reckon. Rodrigues Island is a paradise for true hippies.
Suggested Read: 9 Historical Places In Mauritius That Tell A Great Deal About This Country!

3. Nature Trail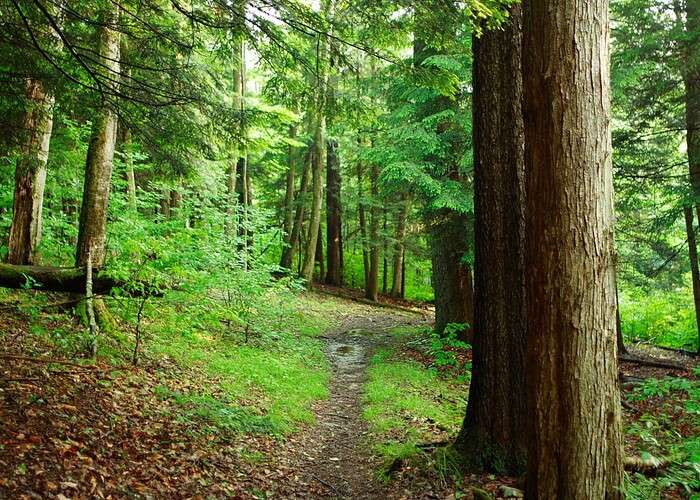 It is probably because of its geographical composition, and location, that the island is home to some pretty unique flora and fauna. There are plants and animals on this island that cannot be found anywhere else on earth. Unfortunately, some of these species, like the giant tortoises, or the solitaire, a kind of flightless bird, were dying out pretty fast a few years back. This was happening mostly because of the ignorance of the locals. But, it is a very happy fact that the local people are now trying their best to preserve these endemic species. However, humans are not always the victor in the face of nature. Hence, best if you see them up close whenever you are on the island.
Suggested Read: 10 Reasons To Visit Mauritius That Will Convince You To Book Your Tickets Right Away!
4. Hills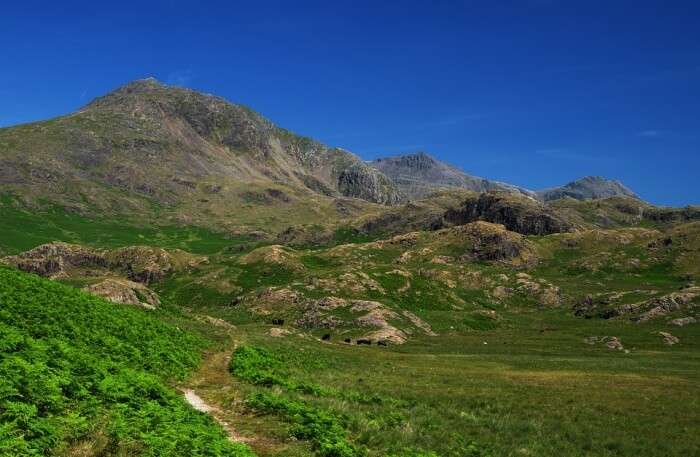 Being a volcanic island, Rodrigues Island is a comparatively younger landmass. It rose from under the sea some 1.5 million years ago and remained secluded for a pretty long time. Being of a volcanic origin, this island is dotted with numerous tiny hills. Some are moderately high, while others are pretty big. In fact, one could say that the whole island is like a mat dotted with hills. While most roads are built around these hills, many of those are untouched. Such hills will give you the perfect chance of a trek. Once you are on top of the hill, you will be welcomed by spellbound by the amazing Indian Ocean views.
5. Local Cuisines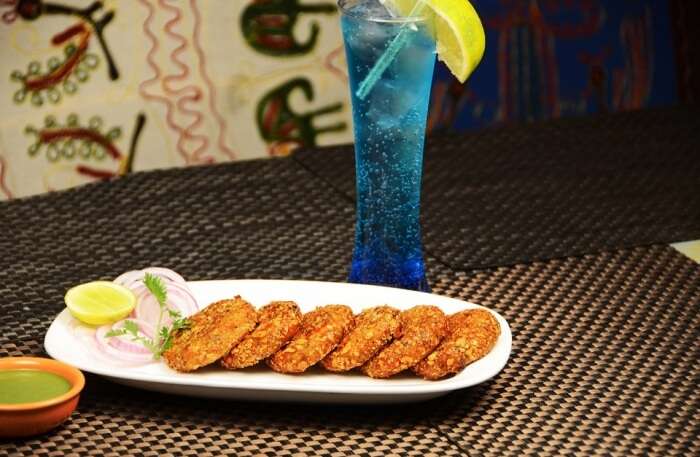 And finally, it is very important that one experiences the food items that are original to the natives of any place they visit. After all, it is the food that tells a great deal about the cultural background of any given individual, or people for that matter. And it is very important that you go to a place that really prepares the local cuisines. A lot of businesses will claim to prepare the local cuisines, even though they might not present to you the original thing. We have, hence, prepared for you a list of some of the decent restaurants and cafes on the island.
Suggested Read: Head To Mauritius On A Budget Trip To Explore The Exotic Country In All Its Glory!
Where To Stay In Rodrigues Island?
While there are a number of hotels in Rodrigues Island that you can stay in, we have still brought to you a few names. Port Mathurin is however with the highest number of them. Some, however, have added services like organizing tours for you.
1. Domaine de La Paix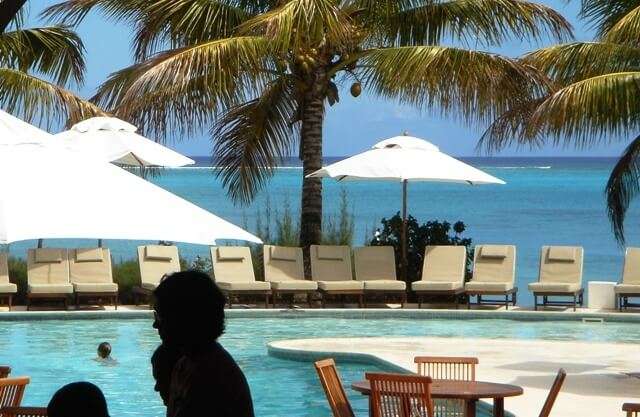 Especially suitable for the couples, this hotel offers an on-site bar and restaurant, besides a garden. Offers you free Wi-Fi. With ACs in all the rooms, the hotel authority will organize activities like hiking, fishing, trekking, for you on demand. What is best is that the hotel has private pickup options for guests from the airport, and offers you free parking. This hotel is a small family owned business, with fully air-conditioned rooms; most of which are fairly new with new furnishing.
Location: Port Mathurin
Average price per night: Rs. 8,467
2. Le Belle Rodriguaise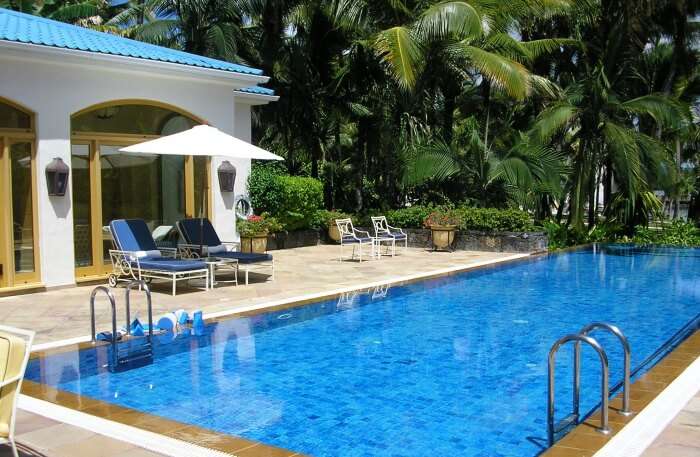 While most of the hotels in Mauritius come with similar facilities and services, they all differ in the prices. This hotel presents you a restaurant, and a terrace to enjoy breathtaking views. The hotel also boasts of an in campus swimming pool; outdoor of course. You will also find a garden to sit in, in the afternoons. Besides, the hotel houses a common lounge. Provides excellent breakfast. Likewise, dinner and lunch are always three coursed. With fewer rooms and lesser accommodation, this hotel is best for a peaceful stay.
Location: Port South East
Average price per night: Rs. 6,328
Suggested Read: 7 Perfect Places For Water Skiing In Mauritius For All Those Who Love Water Sports!
3. Ti Pavillon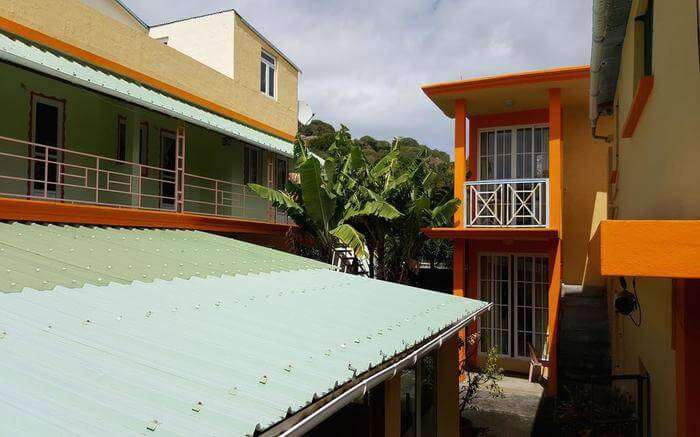 This hotel is perfect to feel at home, with extremely cozy and private rooms. From laundry to food, this hotel has it all that is needed for a satisfactory stay. Be it the supermarket, or the food joints, or even the seashore, all are just a short walk away. A good stay option for both couples and families alike; has double rooms as well as family rooms. Double rooms can either be chosen with or without a balcony. Very swift housekeeping services, with fresh linen each day. You will love staying in this hotel.
Location: Port Mathurin
Average price per night: Rs. 1,887
Things To Keep In Mind On Rodrigues Island
Before you travel to Rodrigues Island, keep these important tips in mind to have a wonderful experience on your holiday.
Rodrigues Island faces water scarcity issues due to scanty rainfall. So, be judicious with your consumption. There are majorly 3 sources of water: rainwater, desalinated water source, and underground water.
Though English is one of the official languages, all people do not understand the language well. So, you may have some trouble in communication on the island,
Wi-fi and internet connection is erratic here. So, you may also face issue posting your photos on Instagram. On a bright side, this will help you disconnect from the virtual world and connect with the real world on your Rodrigues Island holidays.
Rodrigues Island is located on hills. So, you will have to walk up and down most of your time on the island.
The weather in Rodrigues Island is pleasant. The temperature varies between 20-29 degrees Celsius. You can also enjoy the water activities like surfing, parasailing, kitesurfing, thanks to the ocean breeze.
Rodrigues Island Map
How To Get To Rodrigues Island?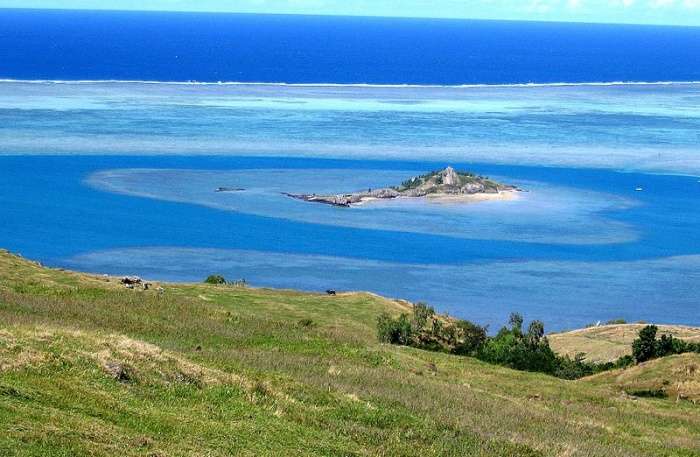 It is a tiny, 108 km2 volcanic island in the Indian Ocean. It is towards the east of Mauritius, of which, the island is a territory. Being an island, you can reach the Rodrigues Island either through the water, or the air. Air is preferably the better option to opt for. The Rodrigues Island airport is named after a former deputy Prime Minister, Sir Charles Gaetan Duval. Sir Gaetan Duval airport is connected to the Mauritian mainland through regular flights. Hence, anyone willing to reach the island of Rodrigues near Mauritius has to first go to Mauritius. If you prefer traveling on the water, you have to anchor down at the Port Mathurin.
Further Read: 12 Exciting Water Sports In Mauritius For An Out-of-the-world Experience
So, here are a few things we had to discuss the Rodrigues Island in Mauritius. We hope that this helps you to plan your visit to the island. And we also hope that the island is among the next few places you visit in Mauritius. However, unlike our lists, the options available at the location are extensive. Be very wise while choosing what you go for. Happy holidays!
People Also Read
Olkhon Island Bahamas Islands Nusa Lembongan Island
---
Looking To Book An International Holiday?
Book memorable holidays on TravelTriangle with 650+ verified travel agents for 65+ domestic and international destinations.
---