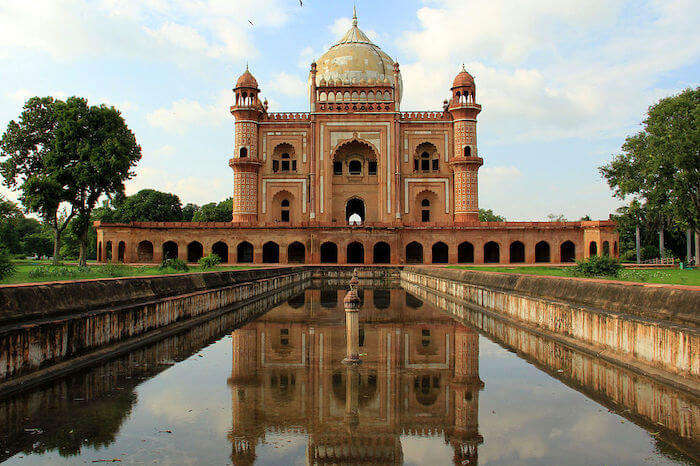 Travelers, especially foreigners, make sure not to miss a trip to Qutub Minar or Red Fort on their visit to Delhi. If the numbers are anything to go by, these monuments draw a vast majority of tourists every year. But the capital has several other structures which visitors often fail to take notice of, even though they played an equally important role in shaping Delhi's history. Safdarjung tomb is one such architectural marvel. This historical building reflects the grandeur of the Mughal era.
Safdarjung Tomb Highlights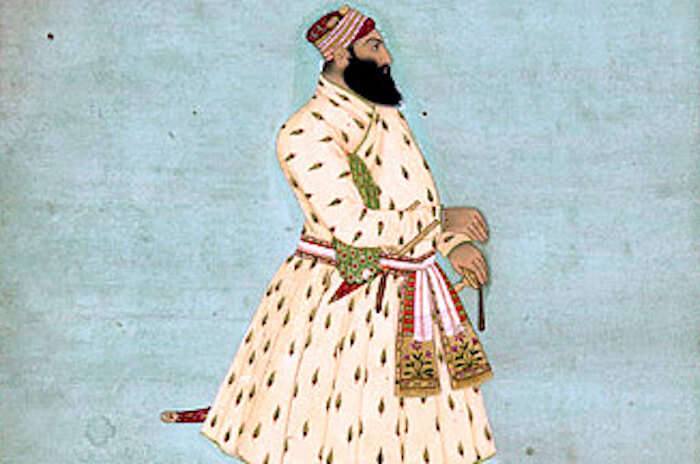 Safdarjung tomb was built in 1754 for Nawab Safdarjung (in picture) in the Mughal Empire style. The key features of Safdarjung tomb are: the Char Bagh plan with the mausoleum at the center, a ninefold floor plan, a five-part facade, and a large podium with a hidden stairway. The garden is in the Mughal charbagh garden style, and is a smaller version of the garden of Humayun Tomb.
Safdarjung tomb timings: 7 AM – 5 PM
Safdarjung tomb entry fee: INR 15/- for Indians, INR 200/- for adults
Photography charges: Free (video shoot at INR 25/-)
Famous for: Walking tours, photography, sightseeing, and picnicking
Visit duration: 1-2 hours
Best Time To Visit Safdarjung Tomb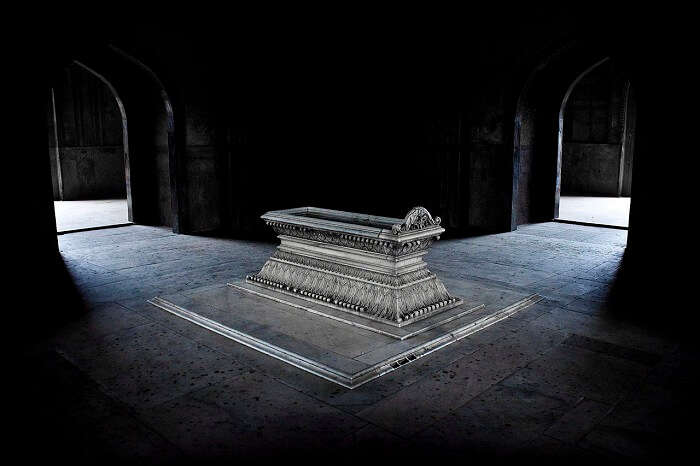 Image Source
The best time to visit Safdarjung tomb in Delhi is during the cool, dry season. You can choose to go sightseeing anytime between November and March. During this period, the weather in Delhi remains pleasant. The temperature ranges from 20 to 25 degrees. We suggest you wear light clothes. Make sure to visit the monument early in the morning to avoid the evening rush.
Must Read: 22 Super Awesome Places To Visit Near Delhi In Monsoon
Safdarjung Tomb Architecture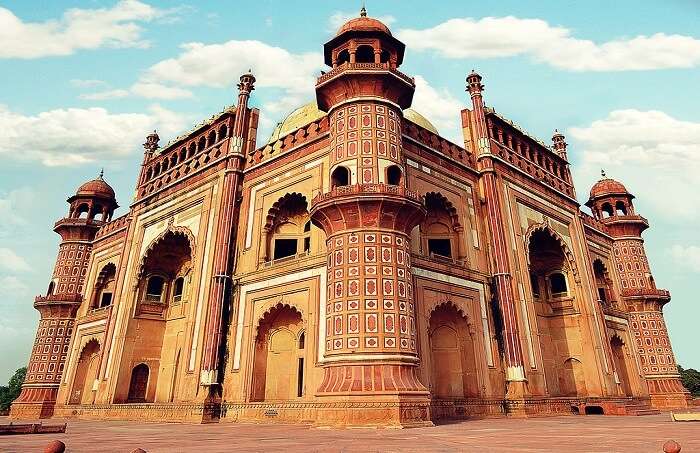 Image Source
Safdarjung tomb, the last monumental tomb garden of the Mughals, was planned and built like an enclosed garden tomb in line with the style of the Humayun tomb. It is a sandstone and marble mausoleum. The monument has an ambience of spaciousness and an imposing presence with its domed and arched red brown and white coloured structures.
Suggested Read: A Boat Ride From Delhi To Taj Mahal Is On The Cards & We Can't Keep Calm!
Interesting Trivia About Safdarjung Tomb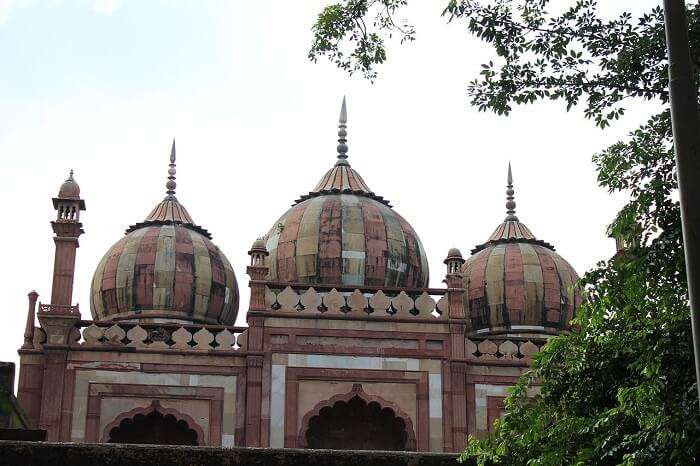 Image Source
Safdarjung Tomb attracts travelers from around the world who are curious about the decline of the Mughal era. Here are 4 Safdarjung tomb facts you must be aware of before visiting the structure:
The architecture of Safdarjung tomb is derided for use of poor material for construction.
There is an inscription in Arabic on the tomb which reads as: "When the hero of plain bravery departs from the transitory, may he become a resident of god's paradise".
The tomb, though built in the style of the Taj Mahal, lacks symmetry as the vertical axis has been given prominence, which gives it an unbalanced appearance.
The marble and red sandstone used for this structure is said to have been removed from the tomb of Abdur Rahim Khan-i-Khanan.
Suggested Read: 19 Extraordinary Destinations Around Delhi That You Ought To Check Out
Places To Visit Near Safdarjung Tomb

Image Source
You can stop by Lodi Garden, a popular Delhi tourist attraction. Spread over 90 acres, it is home to Mohammed Shah's Tomb, Tomb of Sikandar Lodi, Shisha Gumbad and Bara Gumbad. If you're a shopping enthusiast, you're in for luck. Khan Market, Delhi's mecca for brand conscious shoppers, is only a stone's throw away. You can shop for silver jewellery, electronics and branded clothes, among other things.
Suggested Read: 20 Historical Places In Delhi To Explore For A Walk Through Time
Traveler Tips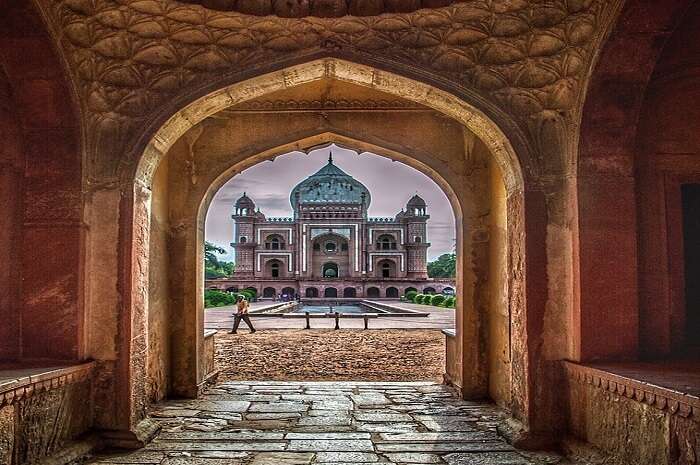 Image Source
Safdarjung tomb is a testimony to the city's grandeur and gives an interesting peek into Delhi's glorious past. Here are a few tips and pointers you should keep in mind if you plan to visit the monument.
Paying for a local guide is recommended if you seek in-depth information about the monument.
Don't forget to carry a water bottle to keep yourself hydrated.
Ditch the heels for shoes as the terrain is mostly uneven.
The places to eat in the vicinity are known to overcharge tourists, so we advise you to carry your own snacks.
Suggested Read: 30 Reasons I Would Rather Be In Delhi Than Anywhere Else
How To Reach Safdarjung Tomb
Safdarjung tomb is located near Safdarjung Airport at the T junction of Lodhi Road and Aurobindo Marg in New Delhi. There are plenty of means by which you can reach the monument. The nearest metro station to Safdarjung Tomb is Jor Bagh. From there, you can avail a cab or an auto to reach your destination. The auto driver will charge you a very nominal sum of INR 40/-.
Further Read: Getting Married? These Are The 17 Best Locations For A Pre Wedding Shoot In Delhi & NCR
The pavilions of Safdarjung Tomb are laid out in western, northern and southern directions and are named Jangli Mahal (palace in the forest), Moti Mahal (pearl palace) and Badshah Pasand (King's favorite) respectively. The Nawab's family used to reside in these pavilions. Now the entire monument is under the control of Archaeological Survey of India who have their offices in the pavilions and also a library over the main gate. Book your trip to Delhi at the earliest to witness this architectural marvel in all its glory.
People Also Read
Tughlaqabad Fort Historical Places In Delhi Jantar Mantar
p.box-links a {
display: inline-block;
margin-right: -2px;
font-size: 13px;
-webkit-box-sizing: content-box;
-moz-box-sizing: content-box;
box-sizing: content-box;
border: none;
color: rgb(0, 0, 0);
-o-text-overflow: clip;
text-overflow: clip;
background: #98eae3;
-webkit-transform: skewX(-20deg);
transform: skewX(-8deg);
text-decoration: none !important;
padding: .2em .6em .3em;
margin-top: 2px;
}
p.box-links a:hover {
background-color: #000000;
color: #ffffff;
}