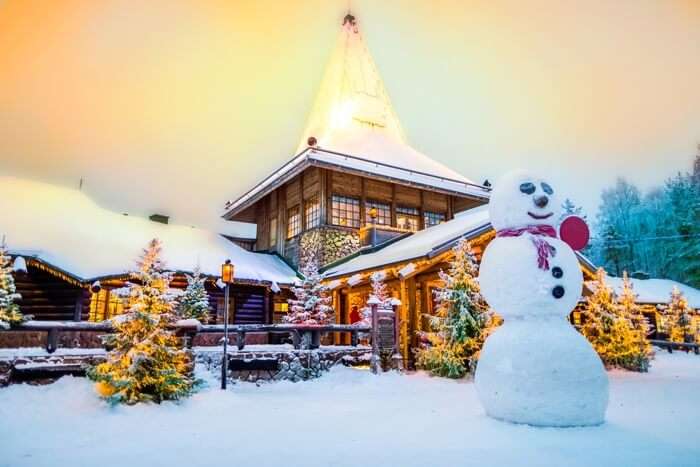 Do you want to experience the true spirit of Christmas this year? Well, the Santa Claus Village in Rovaniemi has a score of magical sights and attractions that offer the most authentic Christmas experience that you can ever imagine! Santa Claus Village is located in Rovaniemi which is the capital city of Lapland in Finland. People from across the globe visit the original hometown of Santa Claus to meet him in person and celebrate Christmas in the whimsical wintery surroundings of Rovaniemi. All of the basic amenities are available by the village, making your stay here extremely comfortable and carefree so you can enjoy your time with your loved ones.
Best Time To Visit Santa Claus Village In Rovaniemi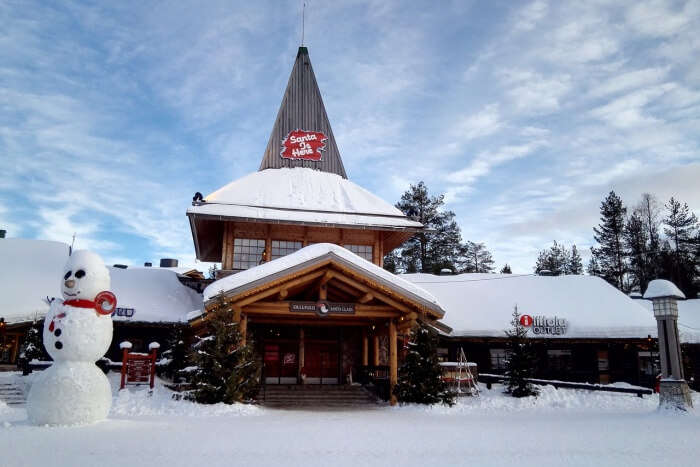 The best time to visit Santa Claus Village in Rovaniemi is during Christmas. Winter is an absolute treat for anyone during the months of December until March and perfect for indulging in a range of outdoor and indoor activities. The Northern Lights and the snow conditions are at their peak during this time too, making these months the most ideal time for a magical holiday.
The typical daytime temperatures during the winter month vary greatly from the months of December to March.
Day time temperature during winter:
December: -10 to -20 degrees Celsius
January: -15 to -30 degrees Celsius
February: -15 to -20 degrees Celsius
March: -5 to -15degrees Celsius
How To Reach Santa Claus Village In Rovaniemi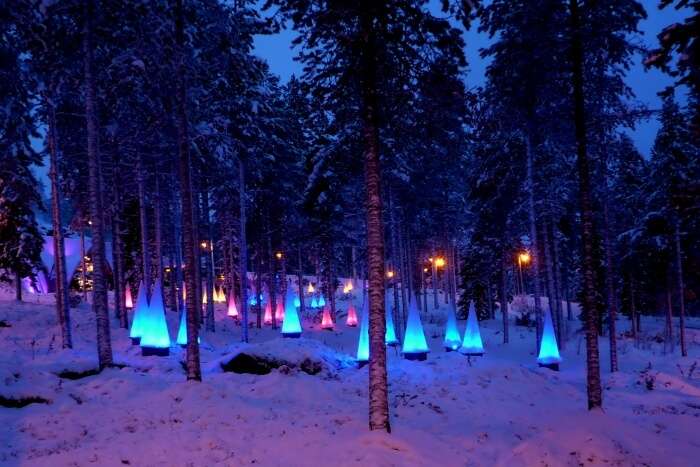 If you want to visit Santa Claus right after you land, then you would be happy to know Santa's Village is just 3 km away from the Rovaniemi Airport. You can also take bus number 8 or Santa's Express which leaves every hour from Rovaniemi City Center.
Santa Claus Village Opening Hours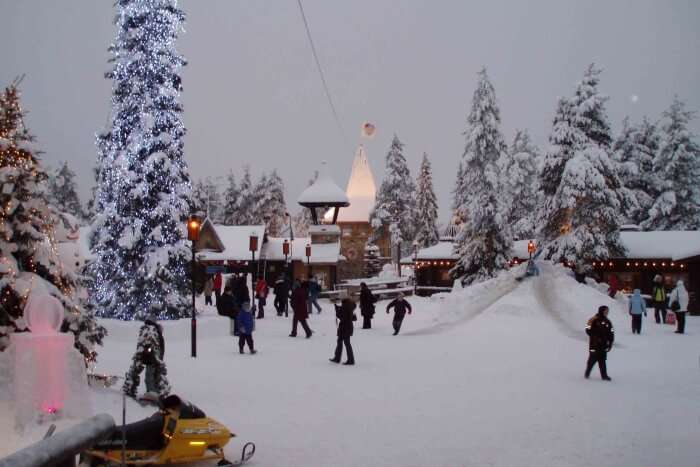 The opening hours of the Santa Claus Village vary from time to time, so make sure you double check the timings before your visit.
May: 26th to 27th (9:30 AM – 5 PM)
June: 2nd, 3rd, 9th, 10th, 16th to 30th (9:30 AM – 5 PM)
July: 1st to 31st (9:30 AM – 6 PM)
August: 1st to 26th (9:30 AM – 6 PM); 27th to 31st (9:30 AM – 5 PM)
September: 1st, 2nd, 3rd, 8th, 9th, 15th, 16th, 22nd, 23rd, 29th & 30th (9:30 AM – 5 PM)
October: 6th & 7th (9:30 AM – 6 PM); 20th & 27th (11 AM – 5 PM)
November: 17th, 23rd & 24th (11 AM – 7 PM); 18th & 25th (11 AM – 6 PM)
December: 1st, 8th, 15th & 22nd (11 AM – 7 PM); 2nd, 9th & 16th (11 AM – 6 PM); 31st (4 PM – 9 PM)
Santa Claus Village Tickets
There is absolutely no ticket fee to enter Santa Claus Village as Santa's mission is all about spreading goodwill, love and the joyous Christmas spirit to everyone.
Things To Do In Santa Claus Village In Rovaniemi
But what to do once you're here? Fret not. We got you a range of activities you can indulge in once you set foot in this charming hamlet. Scroll down and feast your eyes!
1. Meet and greet Santa Claus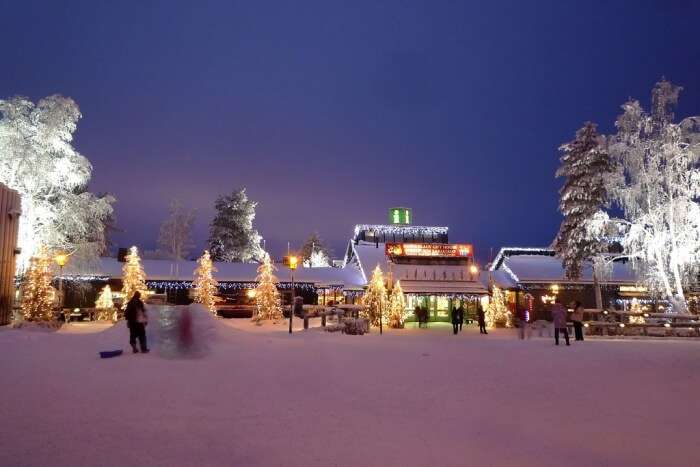 Meeting Santa Claus in his hometown and seeing all his elf helpers is truly magical and it is as much a hit among adults as the kids. This is a once in a lifetime opportunity which will definitely remain as the highlight of your trip as you can personally meet and greet the most famous resident of the village and see him spreading love, joy and Christmas cheer to all his visitors throughout the year.
Must Read: This 'GoT' Ice Hotel In Finland Is The Ultimate Place To Live Like The Lady or Lord Of Winterfell
2. Visit the reindeers at a Reindeer Farm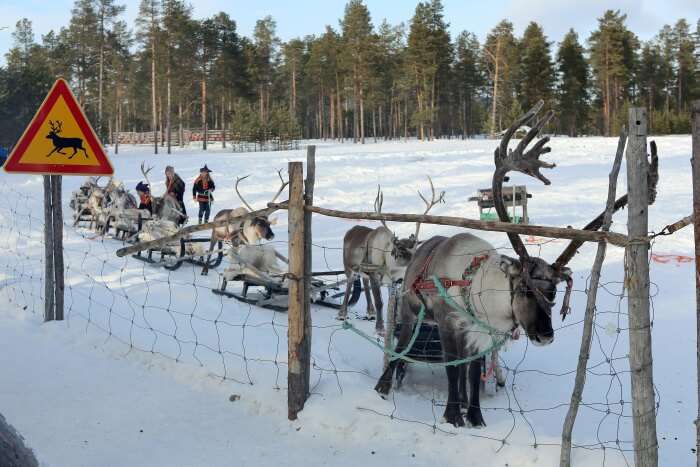 You can ride on a snowmobile and visit Rudolph's cousins at a reindeer farm where you can spend time in the open countryside. Riding on the winding tracks while making your way to the farm is also a terrific way to explore the Arctic wilderness with your loved ones. And don't forget to dash through the snow while riding in a reindeer sleigh and experience the true festive spirit on Santa's favorite ride.
3. Send a letter from Santa's post office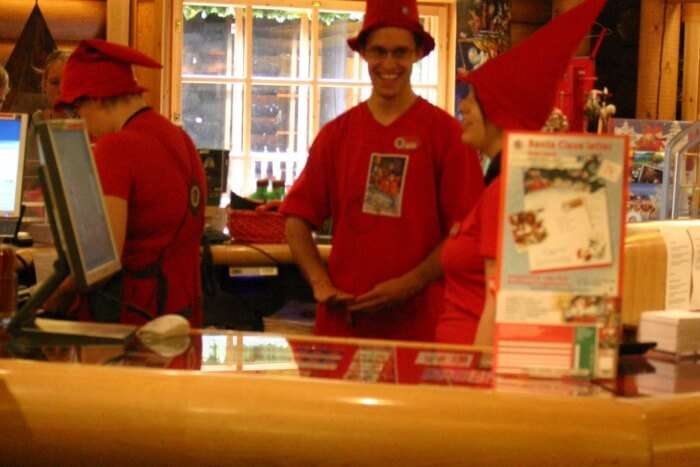 If you are in Santa Claus Village then you can surprise your loved ones back home by sending them letters from Santa Claus Main Post Office which are delivered by Santa's elves. If you are visiting Santa's Village in summer or spring, Santa's elves will make sure that your letters are delivered just in time for Christmas.
Suggested Read: Quaint Cottages In Finland To Experience A Lavish And Authentic Finnish Stay
4. Pet animals at Elf's Farmyard Petting Zoo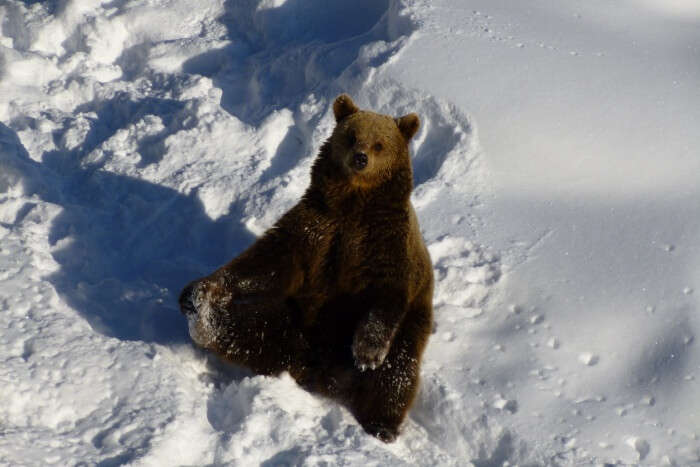 If you are an animal lover, then you will definitely enjoy visiting the Elf's Farmyard Petting Zoo which is located on the north side of Santa's Village. This zoo is home to a few domestic animals such as goats, sheep, rabbits, roosters, and hens. Visiting the petting zoo is also a great opportunity for adults and kids to interact with domestic animals by observing or feeding them little snacks. There is also a small playground for kids where they can spend time or you can also have a small picnic by a campfire at the zoo.
5. See snowmen come to life at Snowman World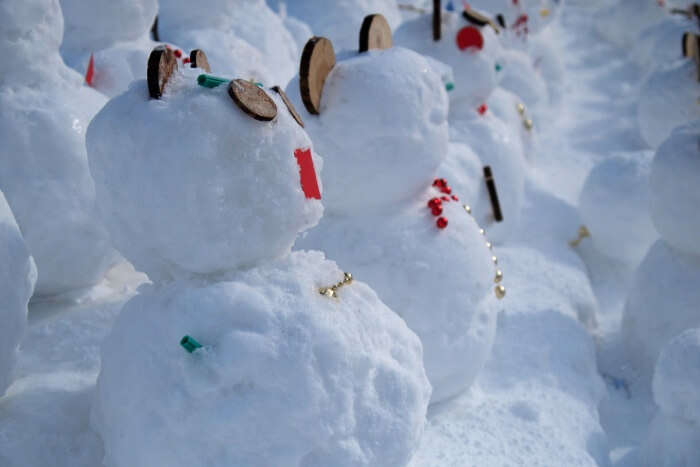 Your kids will definitely have a smile on their face when you take them to Snowman World where they get a chance to meet and make friends with cuddly snowmen. While the kids are occupied sliding down ice slides with their new friends you enjoy some alone time at the Ice Restaurant or at the Ice Bar where you can find some amazing ice sculptures. You can also enjoy a scrumptious meal at the restaurant which is known to whip up quality dishes which are prepared with local Lappish ingredients.
Entry fee: Adults: INR 2000 | Children: Free (under 3 years or younger)
Suggested Read: 12 Most Fascinating Places To Visit In Finland, The Unspoilt Paradise
6. See the Moomin Snow and Ice Sculpture Exhibition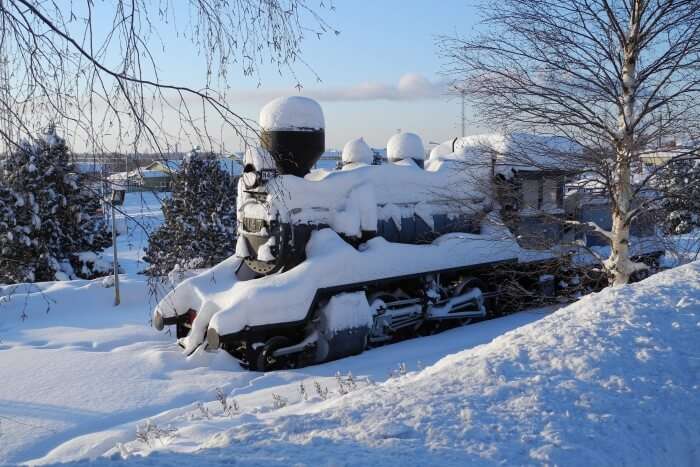 Witness this amazing snow and ice sculpture exhibition which is usually opened on December 20th annually. The tickets are inclusive of access to the exhibition, snow slides, the magical forest, ice and snow carving school, and the fun snow maze. When you go inside the snow castle you can spend time here inside a warm cafe, small souvenir shop or sip on an exotic drink at the famous ice bar.
Entry fee: Adults: INR 2405 | Children: INR 1442 (above 11 years of age)
7. Cross the magical Arctic Circle Line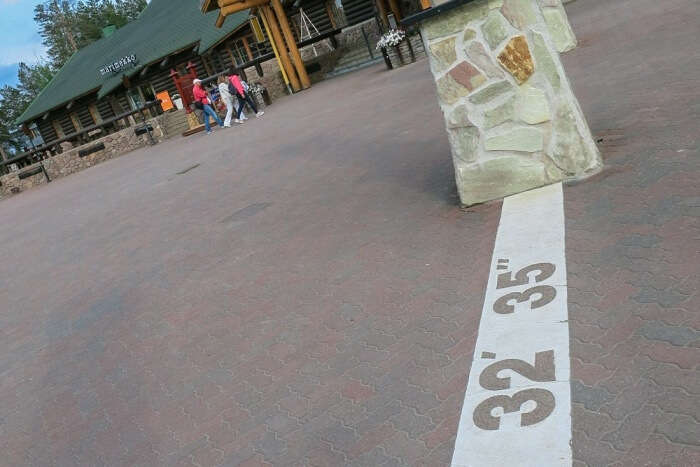 Yes, you can also cross the Arctic Circle every day because the circle runs through the Santa Claus Village in Rovaniemi. The Arctic Circle is a circular latitude which runs through the north of the Equator, making this the southernmost latitude from where the sun stays continuously below or above the horizon for 24-hours. Make sure you take a quirky photo when you are crossing this magical line to keep it as a memory.
Suggested Read: This Sled Hotel In Finland Lets You Move Around For The Best Views Of Northern Lights!
8. Thrill out at Arctic Circle Snowmobile Park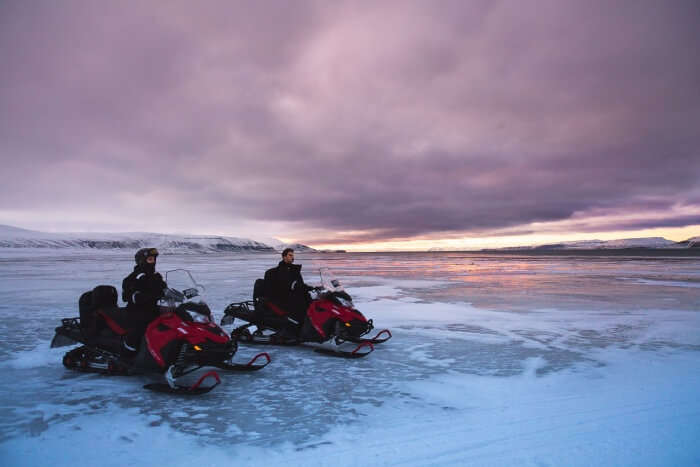 The Arctic Circle Snowmobile Park is a famous Finnish family run business which is situated inside Santa Claus Village in Rovaniemi. You can choose from the multiple safari programmes which are appropriate for families, individuals, and huge groups too. Whether you drift through the snow-filled forests in the winter or hike under the midnight sun in the summer, you are bound to have a memorable adventure for sure at the Arctic Circle Snowmobile Park.
9. Make new furry friends at the Arctic Circle Husky Park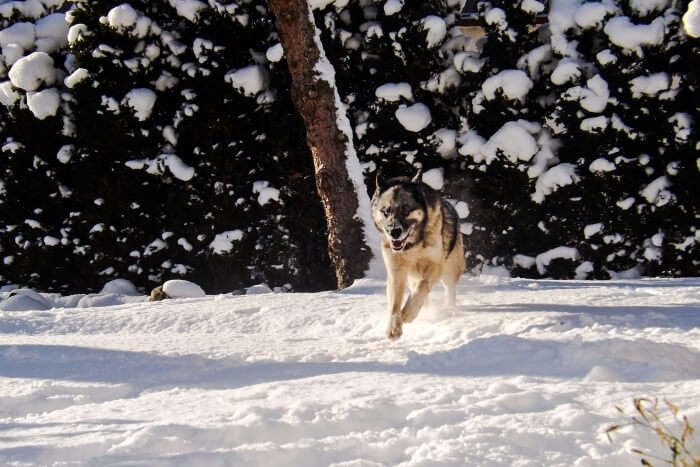 The Arctic Circle Husky park is located inside the Santa Claus Village in Rovaniemi where you can see the most charming Siberian Huskies who live in the Husky Park. The Husky is open all year round you can also choose to go on one of the guided tours, go hiking with huskies and also take rides on the summer carriages. During winter time you can either go on the famous husky rides while making your way through the fresh snow or go on a unique husky safari and admire the untouched Arctic wilderness.
Suggested Read: 10 Must-Visit Places For A Finland Honeymoon As Romantic As The Northern Lights!
10. Bring back souvenirs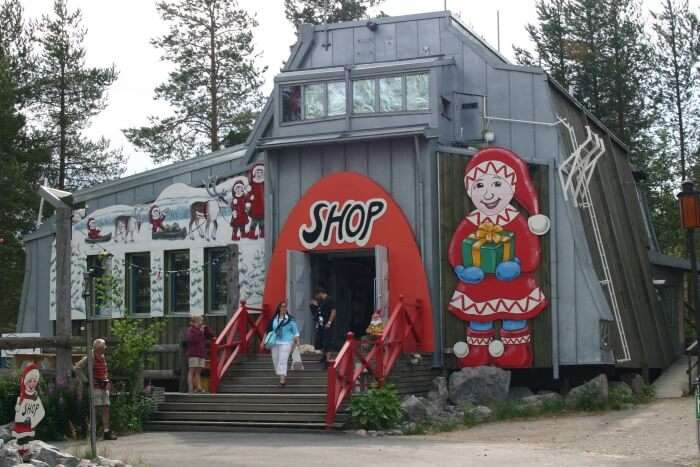 If you are missing shopping during the festive season don't worry the Santa Claus Village in Rovaniemi has a dozen of shops that are filled with local handicrafts and Finnish designer brands. There are also many jewelry stores for you to purchase beautiful pieces for yourself or to gift your loved ones and if your baggage is quite full, then the elves from Santa's Main Post Office will post your goodies for you which you will receive just in time for Christmas.
Further Read: Experience Christmas In Finland: A Snowy, Sensational, And Snuggly Affair!
So, don't miss out on your chance to experience the magical spirit of Christmas at Santa Claus Village in Rovaniemi. Make the most out of your festive season by booking your trip to Finland via TravelTriangle right away! Got any more information to add to this guide? Let us know in the comments below. Till then, Happy Tripping!
---
Looking To Book An International Holiday?
Book memorable holidays on TravelTriangle with 650+ verified travel agents for 65+ domestic and international destinations.
---