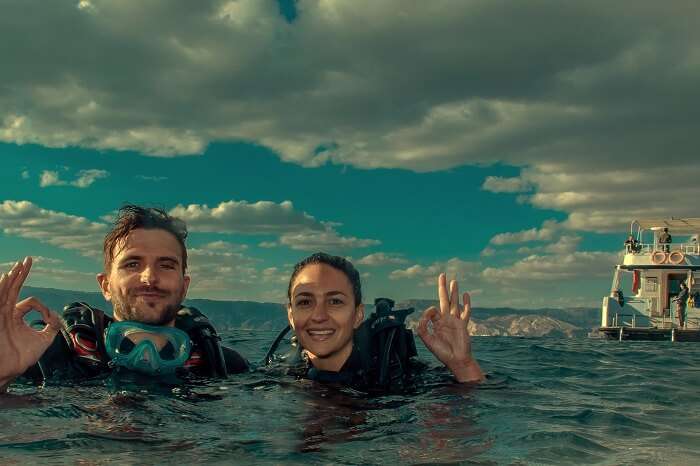 On the very tip of the Red Sea lies the only coastal city in Jordan; a city that is home to over 500 coral species & a vast marine life. No points for guessing that the destination in discussion is Aqaba (the title already reads that aloud!). Scuba diving in Aqaba is, unarguably, one of the best things to do in Jordan. And the following literature will tell you why!
What makes Aqaba a perfect destination for scuba-diving?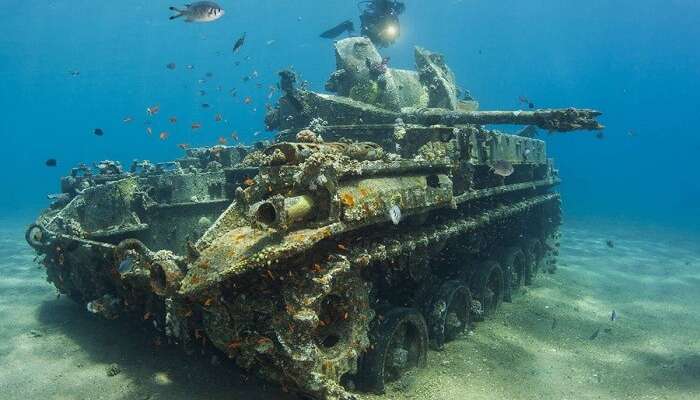 Year-round mild weather: The water temperature in Aqaba is about 26° C in summers and drops to nothing below 20° C in winters.
Ease of access: The prominent diving sites in Aqaba can easily be accessed by road. Located not very far off from these sites are a number of hotels & resorts.
Massive coral & marine life: The destination is home to 500 species of corals, 1200 species of fish, and over 1000 types of mollusks & other crustaceans.
Diversity: Both soft and hard corals can be found here. The sites too vary in shape and inhabitants; from slopes to drop-offs and canyons to flat bottoms.
Attractions at sea-bed: In addition to beautiful corals, divers will come across a tank and a Lebanese freighter at the bottom of the waters of the Red Sea.
Must Read: Top 7 Reasons To Visit Jordan Right Now
Which are the best sites for scuba-diving in Aqaba?
The entire coastline can be divided into 3 bays: North Bay, Visitor's Bay (or Shipwreck Bay), and South Bay. The dive sites in each of these bays are listed below:
North Bay: Power Station, First Bay – North, First Bay – South, and Ee Garden
Visitors' Bay: King Abdullah Reef, Black Rock, Cable Reef, Rainbow Reef, Cedar Pride, Tarmac Five, Japanese Gardens, Gorgon 1, and Gorgon 2
South Bay: 7 Sisters, New Canyon – Oliver's Canyon, Yellowstone Reef, Blue Coral, Kiwi Reef, Moon Valley & Puffer Rock, Paradise, Coral Garden
Of these, the following are the most popular scuba diving spots in Aqaba:
1. Cedar Pride Wreck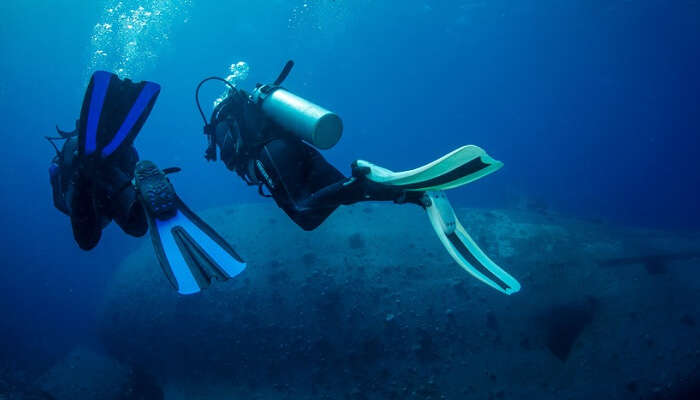 One of the most popular site for scuba diving in Aqaba is actually an artificial reef that came into existence after Cedar Pride – a Lebanese freighter – sunk in the Red Sea in 1985. Diving to witness the shipwreck, lying at a depth of 26 m, is something that divers with all levels of experience can enjoy.
Note: Lucky ones might even come across a couple of Giant Napoleon Wrasse or a majestic sea turtle.
2. Japanese Garden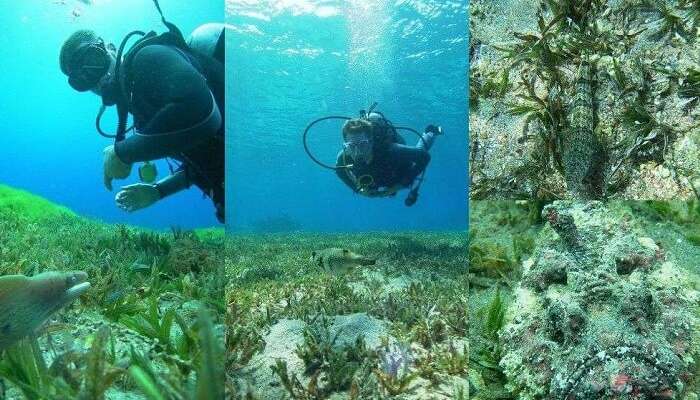 Not far from the site of the Cedar Pride Wreck lies the Japanese Garden that is known for its picturesque coral. A shallow dive in the waters here offers an opportunity to spot the Little Dragon Fish.
3. Black Rock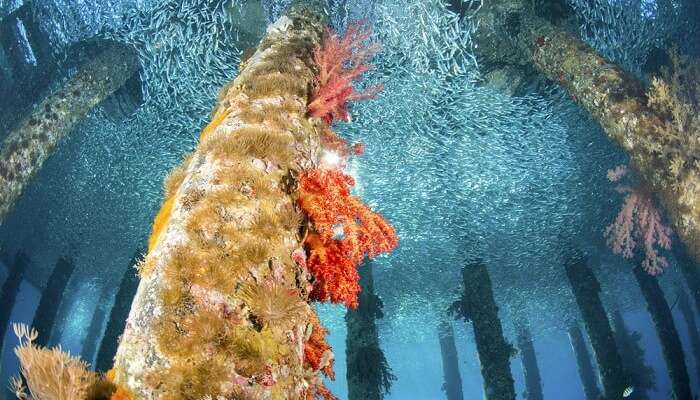 What makes Black Rock such an amazing site for scuba-diving is the fact that it is located at a private beach club. The corals range from shallow ones too those over 40 m deep. And the Ornate Ghost Pipefish is something to look out for.
4. Seven Sisters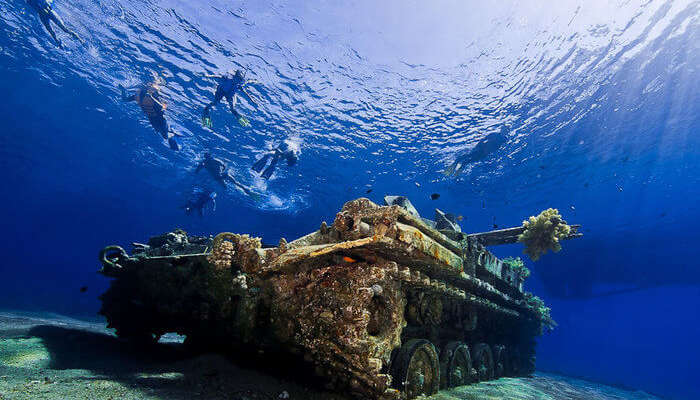 The Seven Sisters diving site is, without a doubt, one of the highlights of Aqaba. In addition to the huge coral formations that it boasts of, there is an American army tank lying at the seabed that the divers love exploring. And the Warty Frogfish and other marine animals that are present here only add to the delight of these scuba-divers.
Further Read: 6 Most Popular Jordan Tours For A Trip To Middle East's Most Easy Going Places
That's all you'll ever need to know about scuba diving in Aqaba! If the water activity gives you an adrenaline rush, think no more! Simply book a Jordan tour package and experience the best of coral life in the Red Sea.
Frequently Asked Questions About Scuba Diving In Aqaba
Q. What is the average cost of scuba diving in Aqaba?
A. Offers for scuba diving in Aqaba are available from as cheap as 75 JOD/dive (for non-certified divers) and 60 JOD/dive (for certified divers).
*1 JOD = INR 91.14; as on 11th July 2017
Q. Which is the best time for scuba diving in Aqaba?
A. Though Aqaba is a year-round diving destination, September and October are the best months for scuba diving.
Q. Which are the best hotels and resorts in Aqaba?
A. The coastline of Aqaba, along with the nearby areas in the city, is lined with myriad stay options. While Alcazar Hotel is a wonderful budget hotel, Oryx Hotel and Radisson Blu Tala Bay Resort are the best-in-class accommodations in 4-star and 5-star categories respectively.
Comments
comments