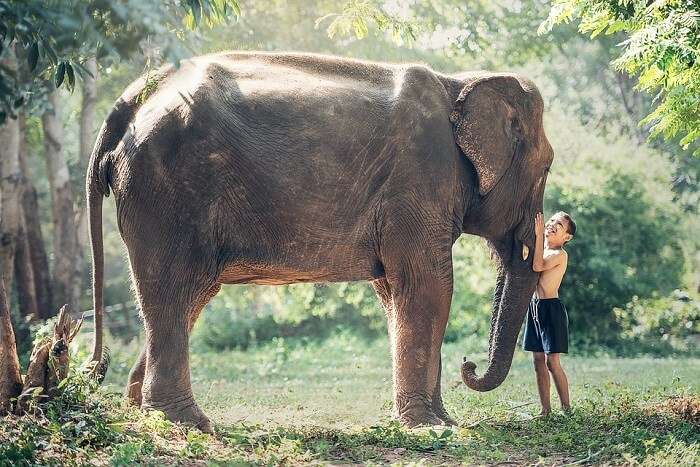 For all those who are exploring the destination to plan best Siem Reap Nature & Wildlife Tours, for them, wildlife centuries and birdlife centuries are a great piece of choice that they can visit and experience the pleasure of being in between nature and its varied inhabitants. Touring such places delivers a huge peace of mind and satisfaction to your heart as the variety of wildlife and birdlife creatures existing here are rare and cannot be found anywhere else.
It is our personal advice to the nature lovers who are planning to visit Cambodia to have Siem Reap wildlife tour. The beauty here cannot be compared to anything else in this globe; it could be a fantastic moment for wildlife and nature passionate.
Siem Reap Wildlife: Places To Visit
Scroll down to know what all awaits you in this charming city of Cambodia to spot the mesmerizing wild creatures on your next vacation with your friends and family!
1. Phnom Kulen National Park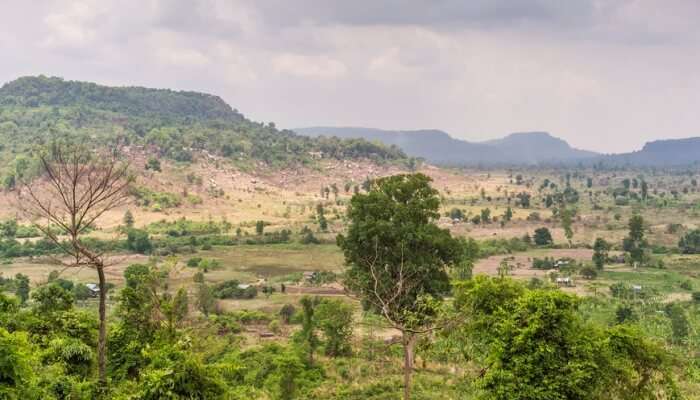 Kunlen mount is located at the northeast of Angkor Complex on an average 50 Km; it gets around 2 hours to drive up to the hilltop with 487 meters altitude and plateau extends 30 km long-drawn, it is presented for travellers in 1999 by privately held and priced for $20 toll per international travellers. The company evolved road up to the top. It is only probable to go up before 11:00 AM and only feasible to come down after mid-day, to dodge wheels engaging on the thin road.
Kulen is regarded by Khmers to be the most pious hill in Cambodia, and it is among the best places get the experience the joy of Siem Reap wildlife sanctuary views. It is a favorite place for domestic travellers during festivals and weekends. The mountain is practiced as the antique capital city II in AD 802 to announce himself as a god-king and proclaimed freedom from Java, then shrinking birth to contemporary Cambodia.
On the hilltop, there are fifty-six Angkorian temples built of volcanic stones and bricks, but most of them are severely in a weak position, today name Hahendrapura, established in the monarchy of King Jayavarman pagoda base remains merely unimpaired.
Must Read: Waterfalls Near Siem Reap: To Get Your Inner Waterbaby Out In Cambodia
---
Cambodia Vietnam Honeymoon Packages on TravelTriangle
Visit Cambodia- Vietnam for your honeymoon and enjoy gorgeous beaches, sparkling bays, colonial structures, stunning landscapes, and colorful culture. Experience luxury at at low cost.
---
2. Angkor Zoo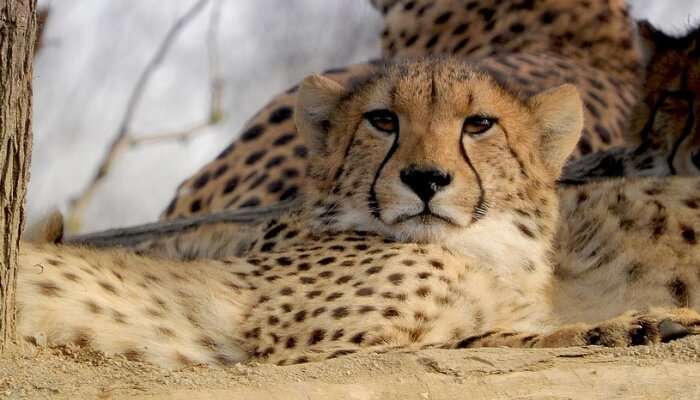 The Angkor Zoo, Siem Reap is among the most reputed and visited Siem Reap wildlife sanctuary. Travellers arriving at the town consider it a spot to tour this zoo in their free time. There are numerous things to do in Siem Reap, and a vacation to the Angkor Zoo is one of that. It is positioned off a dirt pathway on the road to Angkor. It is found just behind the Charles De Gaulle Blvd's ticket gates. This is a relatively little zoo that incorporates a vast variety of reptiles and birds. There are greater than 100 varieties of birds and animals in this zoo. One of the principal highlights of this zoo is the cheetahs and the bears.
The Angkor Zoo is resided 5 kilometres from Provincial Town and consumes around 10 minutes to drive to the spot. It is positioned on the turnoff just beyond the admission access to the pagodas on the right-hand front about 1 km under the road. If you do not want to trek to the Zoo, you can get a tuk-tuk to arrive this spot. Regrettably, the zoo has run very much to wrecks and is not very well sustained. If you want, you can grant some funds for the subsistence of the zoo. Porcupines to some degree always present a dilemma. They are skilful neighbours, and prisons often require solid cement platforms to limit their escape. We have previously made many huge enclosures for other varieties or species and had the choice of putting them here. Both associations of porcupines from Angkor are presently in our two capacious, forested serow cells, one association in each.
Suggested Read: Trekking In Siem Reap: Treading The Unexplored Pathways Of Nature In Cambodia
3. Prek Toal and Bird Sanctuary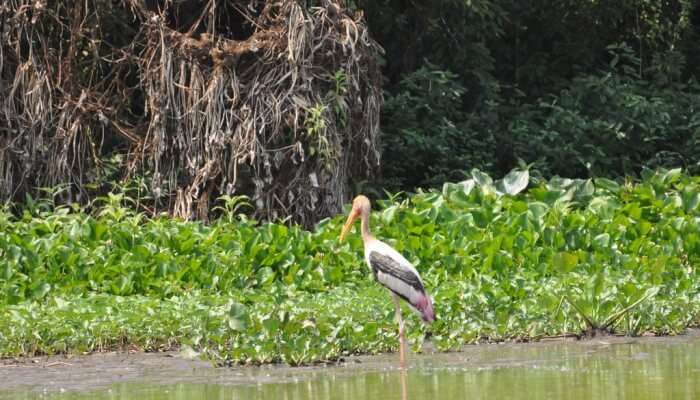 Not away from the old pagodas of Angkor, in the core of Cambodia, exists the vast Tonle Sap lake, the biggest in Southeast Asia. The Tonle Sap is attached to the Mekong via a small river also recognized as Tonle Sap. During the drizzly season, till October from May, the river transposes its flow into the lake making it extend to more than 6 to 7 times its average size of around 2,600 square km. It turns a huge inland sea.
Every year, millions of seafood come to spawn in the periodically overwhelmed forest enclosing the lake, pulling myriad waterbirds. Communities along the banks live with the swing of the season and the tides. Prek Toal is among the most charming floating fishing communities on the lake of Tonle Sap, with a hospital, school, restaurants, shop and even a temple. Just after the Prek Toal community are inundated forests with bird sanctuaries. Each year, amind December & March, hundreds of birds appear to troll and to reproduce here.
Suggested Read: 10 Villas In Siem Reap That Are Stylish As Well As Affordable
4. Kulen Promtep Wildlife Sanctuary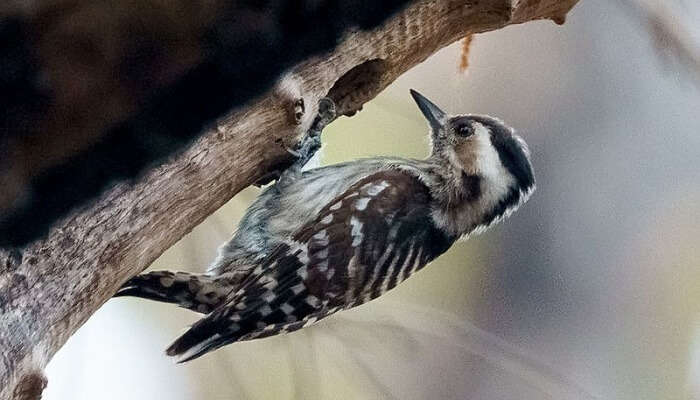 Covering a region of above 4,000km, the Kulen Promtemp Wildlife Sanctuary is the biggest preserved area in Cambodia. A blend of swampland and lowland forest, the Wildlife Conservation Society have essentially focused on shifting this into one of Cambodia's most prominent birding places. Over 150 bird varieties have been located in the region, incorporating the remarkably unique giant ibis – believed to be unknown until the advanced 1990s – executing this paradise of a birdwatcher.
Those of an ornithological conviction can visit within the Siem Reap Wildlife Sanctuary itself in a neighbourhood eco-resort. This will allow lots of chances to talk to conservationists and get engaged with society conservation work and traverse the sanctuary and full area at your convenience. There are sufficient chances for bird-watching – other varieties recognized here comprise the White-Winged Duck and Greater Adjutant. As well as birding, prefer from trekking or cycling across the 12th Century Baray, trekking in the hilltops, traversing temple wrecks or take a ship out with local fisher to learn their conventional approaches.
Suggested Read: Museums In Siem Reap: 5 Museums That Depict The History Of Cambodia
5. Crocodile Farm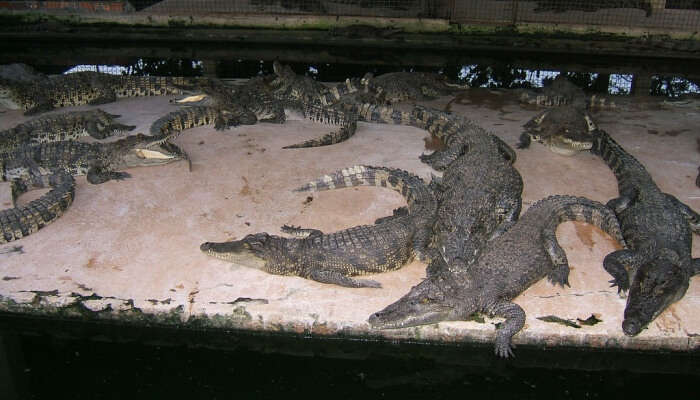 There is a crocodile farm on the Siem Reap's south end, and they have around 300 crocodiles of different dispositions and sizes. They charge of admission for foreigners are US$ 1 and for Cambodians is 1,000 riel. You can purchase packed crocs on the bases. Just travel south on Sivutha Street, traverse the bridge and it's below another kilometre from there.
Suggested Read: Shopping In Siem Reap: 6 Vibrant Markets That Shopaholics Must Not Miss!
6. Cambodian Wildlife Sanctuary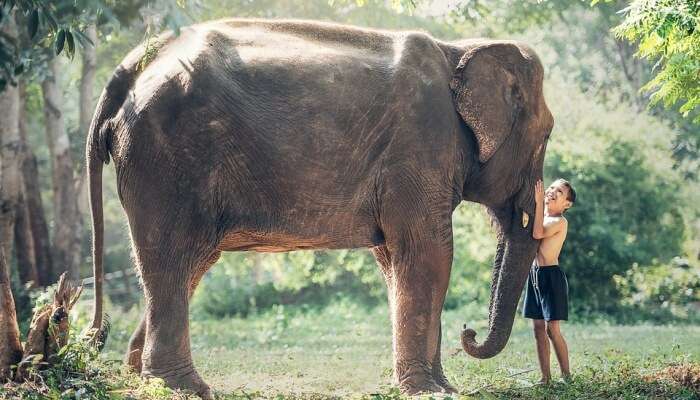 The Cambodian Wildlife sanctuary is the best elephant sanctuary in Siem Reap. This wildlife sanctuary was founded in the year 2004 by David Casselman, an American lawyer in an association with the Government of Cambodian. David Casselman has also founded an NGO named Elephant in Crisis. This sanctuary has more excellent than a million acres of jungle scenery and a broad wildlife population compromising buffalos, monkeys, tigers, Asian elephants. It is positioned on an average distance of 1-hour visit to the north of Angkor Wat in the territories of Siem Reap, Odor Mean Chey, and Preah Vihear. It is among the most beautiful schemes controlled by Lek Chailert from the Elephant Nature Park.
Further Read: Top 10 Holy Siem Reap Temples You Should Stop By
Visiting the wildlife centuries and bird centuries is among the top things to do in Siem Reap. We have approached a few of the most popular and well known Siem Reap animal sanctuary that everyone must visit while touring to the town. Book your trip to Cambodia for a soothing and reviving holiday experience with your loved ones!
---
Looking To Book An International Honeymoon?
Book memorable honeymoon on TravelTriangle with 650+ verified travel agents for 65+ domestic and international destinations.
---
Comments
comments