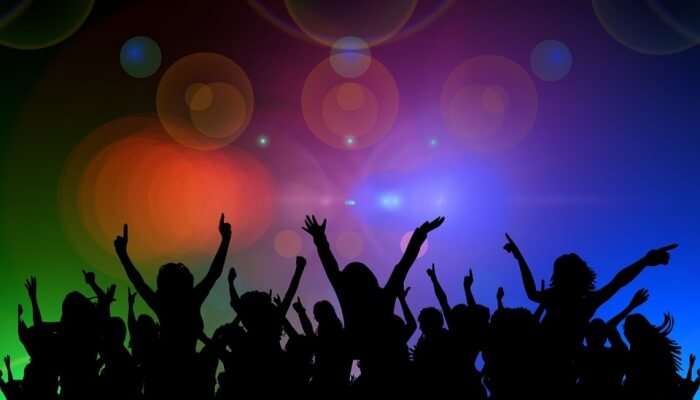 Nestled in the Himalayas with breathtaking landscapes comprising of valleys, subtropical woodlands, snow-capped mountains, and rhododendron groves. Sikkim can easily lure you and make you fall in love with it. From its gusty activities to the serene mountains, lip-smacking food to bustling shopping streets, rich culture to hospitable people, swanky pubs to fine dining restaurants, everything gives you a welcoming vibe. Sikkim nightlife is charming and captivating where one can witness buzzing shopping streets, spellbinding sunsets, hip bars, and delicious food. Due to its dazzling nightlife, Sikkim is thriving and is thronged by people from all over the world.
4 Best Experiences to Witness Sikkim Nightlife
Nightlife in Sikkim can be easily enjoyed with families as well as with friends. MG Marg is the most famous street which has the best pubs, clubs, restaurants, and discos. It is a pedestrian area only, where the presence of any kind of vehicle is banned. It is also one of the cleanest parts of the city as smoking and littering are completely prohibited.
1. Enjoy Enthralling Sunset Points
2. Go Shopping in the Trendiest Markets
3. Give Your Taste Buds an Explosion of Flavors
4. Groove on the Dance Numbers in the Swanky Discos
1. Enjoy the Enthralling Sunset Points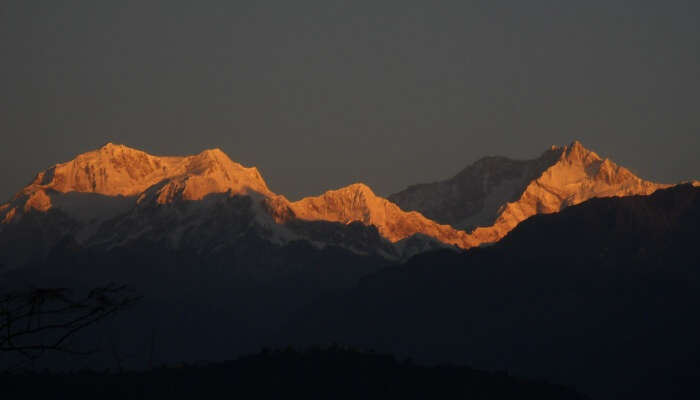 Sikkim is known as the kingdom of mountains, having Kangchenjunga – India's highest mountain in its boundaries. There are many mesmerizing sunset viewpoints and one of the most beautiful is Tashi viewpoint which is 8 kilometers away from Gangtok. Witness the breathtaking scene where the sun sinks slowly into the mountains. Another famous sunset viewpoint is Hanuman Tok, which is a famous temple in Gangtok. You can witness the Kangchenjunga ranges from the hilltop temple, a glance of the disappearing sun with the chanting of prayers in the background gives you an ethereal experience. Ravangla viewpoint is at an altitude of 7000 feet, it is a small town located between Pelling and Gangtok. This place is crammed with tourists due to its plenty of trails for trekkers and also for high altitude which provides fascinating views of Kangchenjunga, Sinialchu, Kabru, and Pandim ranges. The sunset here is again captivating. Settled in mountains, Tsomgo Lake is situated at an altitude of 12000 feet and it is 35 kilometers from Gangtok. The gleaming blue water lake is nestled in serene and tranquil surroundings, the view of the lake becomes more astounding with the beautiful sunset.
Must Read: 28 Things To Do In Sikkim In 2022 For Unbeatable Adventures In Breathtaking Landscapes!
2. Go Shopping in the Trendiest Markets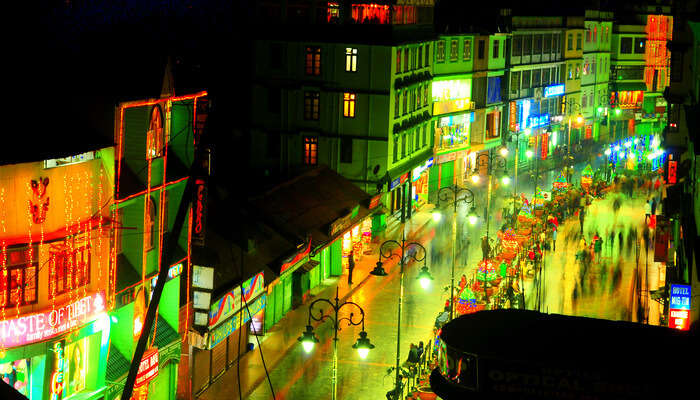 There are many trendy markets in Sikkim such as MG Road, Lal Bazaar, New Market, and Old Market. These markets are decorated with colorful and vibrant lights in the evening. MG Road is the most happening market with a host of trendy textile shops, commercial banks, and restaurants. The entire street is for pedestrians and no vehicle is allowed inside. Lal Bazaar is a farmers market, as all the local farmers assemble to sell their produce. The produce usually includes dried fish, yak's cheese, vegetables, and fruits. New Market is another popular shopping area in Gangtok, which is famous for sweets and dry fruits. Traditional Dogra jewelry and handicrafts can be found in plenty in the Old Market. This market is also famous for designer boutiques and fashionable accessories. There are small souvenirs you can purchase from these markets such as colorful Prayer flags, Prayer wheels, Thangka paintings, Dorgee Bell & Thunderbolt, and traditional jewelry.
Suggested Read: A-Z Guide To Make Your Honeymoon In Sikkim An Affair To Remember In 2022!
3. Give Your Taste Buds an Explosion of Flavors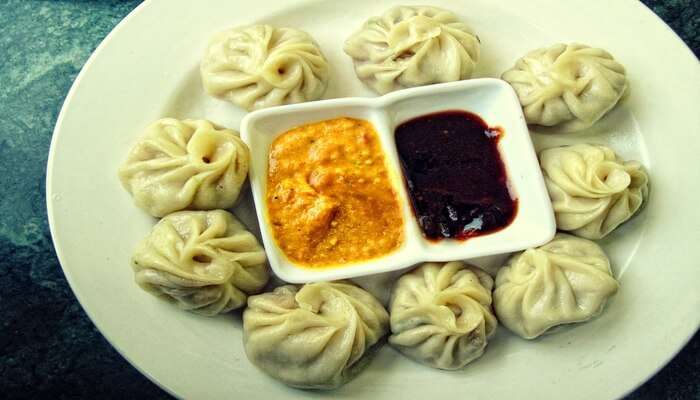 Sikkim has a plethora of lip-smacking local food, witness the explosion of flavors by visiting the famous food stalls which are lined up in the bustling streets as the sun goes down. Try the most popular delicacy, which is called Momos, but basically, it is a dumpling. The dough has stuffings of meat, cheese, and vegetables, it is served with red hot chili sauce. Another famous local food is Thukpa, it is a noodle dish with vegetables, eggs, onion, and chilies. It is also one of the most savored dishes in Sikkim. Sael Roti is picked from Tibet and Nepal but has become more popular in Sikkim. These rotis are made with rice flour and served with potato curry. Another most relished dish in Sikkim is Phagshapa, it is a non-vegetarian dish made with pork, chili, and radish. It is a popular street food which is served with rice or chapatti. The dish is eaten mostly during summer. Chhurpi soup is served in almost all the restaurants in Sikkim and is made with cotton cheese and vegetables. It is one of the traditional dishes of Sikkim.
Suggested Read: 9 Cosy Homestays In Sikkim That Are As Good As Home
4. Groove on the Dance Numbers in the Swanky Discos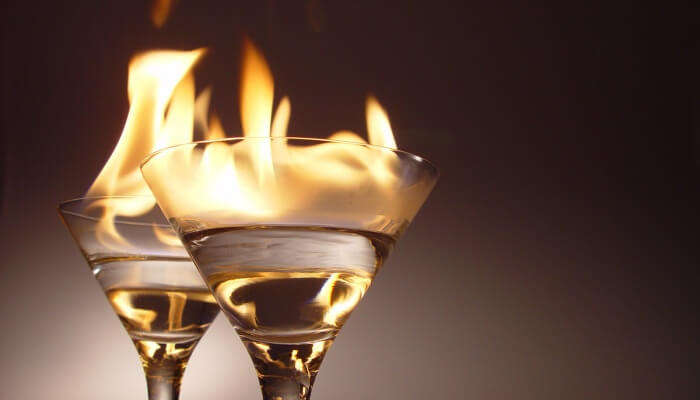 The nightclubs in Sikkim are mostly in its capital city which is Gangtok. Visit the famous Cafe Live Loud in Gangtok for the best live music. Munch on the delectable food served, while you groove on the mystical music. The place is situated on MG Marg. Pub 25 is a British style pub, offering a plethora of cocktails along with scrumptious food like sauteed mushroom and pork ribs. Another famous nightlife spot is X'cape, which is visited mostly by the youngsters due to its high energetic vibes and one of the best DJ. It also lures you with tempting food and tantalizing drinks. Another happening place in Sikkim is Lounge 31a which is famous for flashy lights and crystal glass architecture. After Dark is another party place for you where energetic numbers are played along with delectable food. Sikkim also has many interesting casinos as well, such as Mayfair and Casino Deltin Denzong.
Further Read: Sikkim In June: A Complete Guide On How To Experience It Best In 2022
Behold the charms of Sikkim Nightlife by wandering into the phenomenal sunsets, exhilarating nightclubs, succulent native food, and strolling into the dazzling markets. So, go ahead and book your holiday to Sikkim with TravelTraingle.
People Also Read
Nightlife In Vadodara Nightlife In Shimla Darjeeling Nightlife
Comments
comments