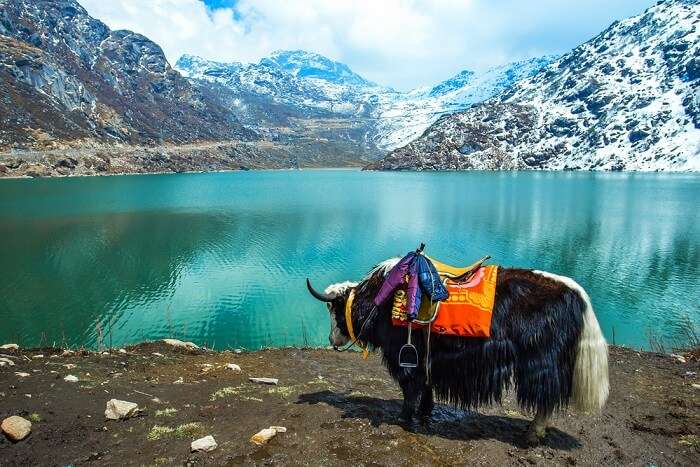 Colorful valleys, misty hills, semi-frozen lakes, stunning Buddhist shrines, smiling faces, and enormous snow-clad peaks of the Himalayas guarding these dreamy landscapes – no wonder all the top things to do in Sikkim are on everyone's Travel Wishlist. From paragliding, river rafting, cable car rides, challenging treks, shopping, sightseeing, to birdwatching, there is no dearth of activities in the breathtaking realms of Sikkim for all kinds of travelers.
Top 21 Things To Do In Sikkim
From backpackers, lovebirds, families with kids, nature lovers, peace seekers, to travel photographers, the following activities in Sikkim cater to all!
21. Ropeway: Witness The City From Up Top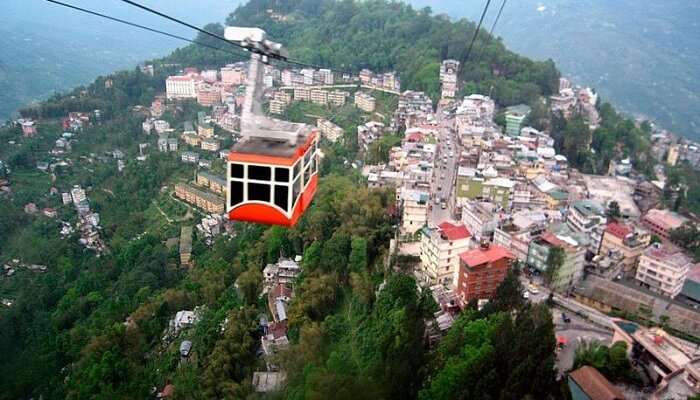 Image Credits: Kalyan for Wikimedia
When in Sikkim, Ropeway is one of the must-tries. This is one thrilling experience that every traveler can enjoy, irrespective of their ages. This activity gives one a chance to witness the entire city at a glance, inspiring awe with every view. The best thing is when you get a spot next to a window. The views of the deep valleys and majestic mountains below are truly a sight to behold. Ropeway is one of the best experiences that one will get in Sikkim.
Where: Deorali – Gangtok
Entry fee: INR 110 per adult, INR 70 for 3 to 6 year olds, free for less than 3 year olds
Timings: 9:30 am to 4:30 pm, everyday
Must Read: 49 Places To Visit In Sikkim In 2020: Extraordinary Realms In The North East
20. Cycling: Let The Crisp Air Brush Past You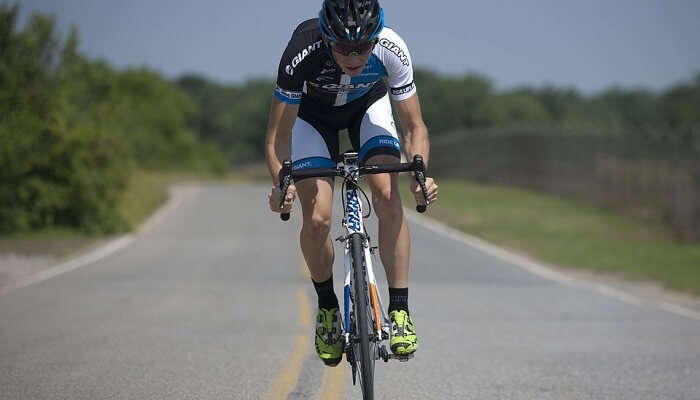 Image Credits: Skeeze for Pixabay
Cycling is a sport that one tends to fall in love with. As one breathes in the crisp oxygen, bright sun soaks in the skin, and the fresh air brushes past the hair, cycling in Sikkim is a magical experience. To make the experience more thrilling and offbeat, there are a variety of professional operators that organize cycling tours in the city. These operators also provide travelers with all the necessities and equipment. Mostly, the cycle tours in Sikkim also cover camping!
Where: Sillery Gaon – Silk Route – East Sikkim
Entry fee: INR 20,730 per person
Timings: Around 7 days to cover the tour
Suggested Read: My 5-Day Trip To Sikkim With Family In December Was A Bucketful Of Cherishing Experiences
19. Trekking: Satiate The Adrenaline Rush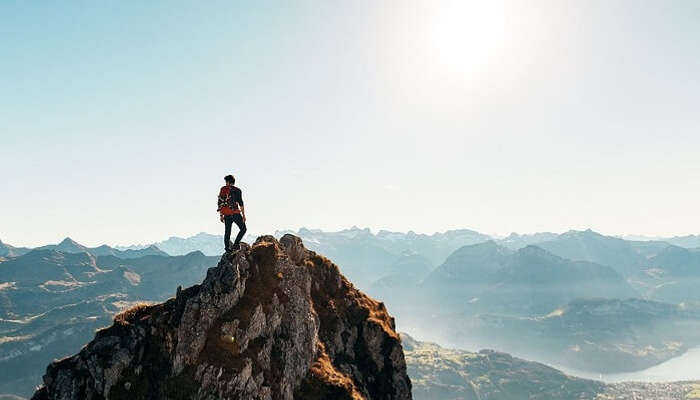 Another one of the most exciting things to do in Sikkim is conquering the majestic mountains. The snow-capped hills form an essential part of the landscape in Sikkim and acts a magnet for all the adventure junkies out there. Sitting at high altitudes are Dzongri and Singalia that are perfect for trekkers to carry out their adventures. The wide open sky, towering lush greens forming a canopy over the trails, and the stunning views of the Himalayas makes trekking in Sikkim extremely fun-filled.
Where: Dzongri – Gangtok, Singalila – Darjeeling
Entry fee: NA
Timings: March to June and September to November (Day time)
Suggested Read: River Rafting In Sikkim 2020: When On A Vacation, Just Go With The Flow
18. Bungee Jumping: Thrill At Its Best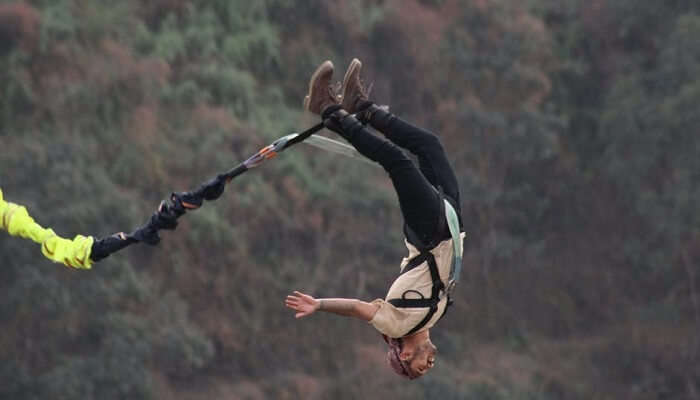 Image Credits: Arnesh for Pexels
Fighting the fears is one of the essential parts of being and bungee jumping is there to help you conquer it. One of the finest adventure sports in Sikkim, bungee jumping keeps the heart pumping and adrenaline rushing. Just imagine taking a plunge from 200 m, falling head first with cold wind brushing your face, sights of lush greens down below, and suddenly you are just suspending in mid air! It is one of the sports that is the true definition of thrill. The views of the surrounding forest-clad mountains is just a cherry on top.
Where: Singshore Bridge – Uttarey Village (near Pelling)
Entry fee: INR 500 per person
Timings: 6 am to 6 pm, everyday
Suggested Read: Paragliding In Gangtok: Witness The Breathtaking Sikkimese Beauty From A Bird's Eye View!
17. Hang Gliding: Get A Bird's-Eye View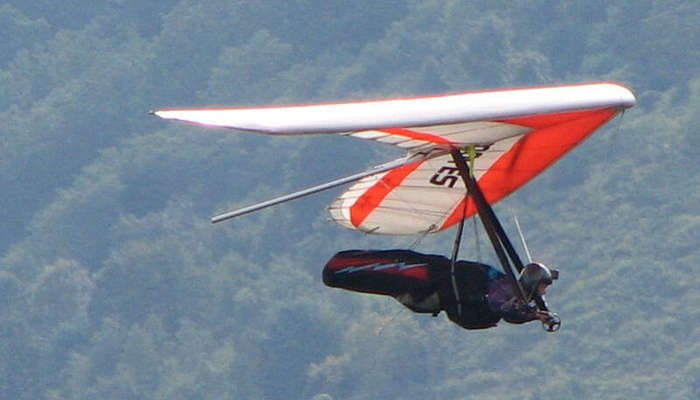 Image Credits:Audrey for Wikimedia
Another one of the sports that will help one get a view of the entire city at a glance is Hang Gliding. This is one of the exciting things that awaits in Sikkim. Slowly becoming a popular sport amidst thrill-seekers, hang gliding is somewhat similar to paragliding, just a little more challenging. This does not need any sort of pre-experience as professionals will always be there to guide you throughout. It is a must try for those who are always on a lookout for less commercialised adventure sports!
Where: Yumthang and Jorethang
Entry fee: INR 2500 per person (without video)
Timings: Early morning to afternoon (mid May to October)
Suggested Read: These Top 4 Valleys In Sikkim Are All About Hairpin Routes, Lush Trees, And Tranquility!
16. Caving: Unfold The Mysteries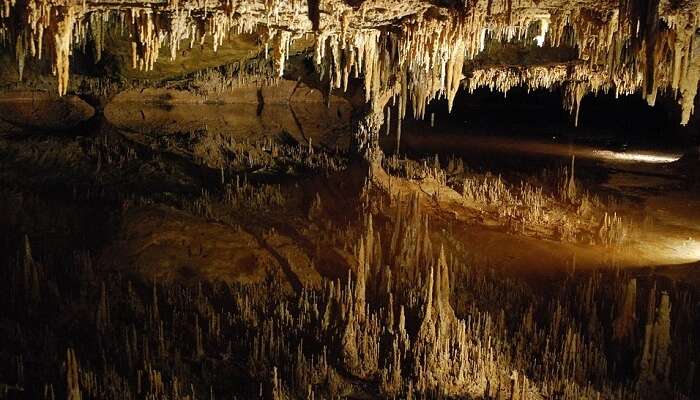 Sikkim as an essence of spirituality and the religious vibes oozing out from here and there. One of the spots that has utmost significance latched to itself when it comes to religion is the North Lha-Ri-Nying Phu. This cave attracts numerous individuals from the corners of the world by virtue of the holy aura. Exploring and solving the mysteries that lie hidden deep in these caves is an extremely adventurous experience for many. The challenging terrain and the jaw dropping natural beauty makes it a must-visit spot!
Where: North Lha-Ri-Nying Phu – North of Tashiding, near Tashiding Monastery
Entry fee: INR 4,500 per person
Timings:March to June, October to November
Suggested Read: 4 Days Sikkim Trip In November Was All Bhavitha & Friends Needed To Relax, Rejuvenate, And Re-Energize!
15. Monasteries: Embrace The Charm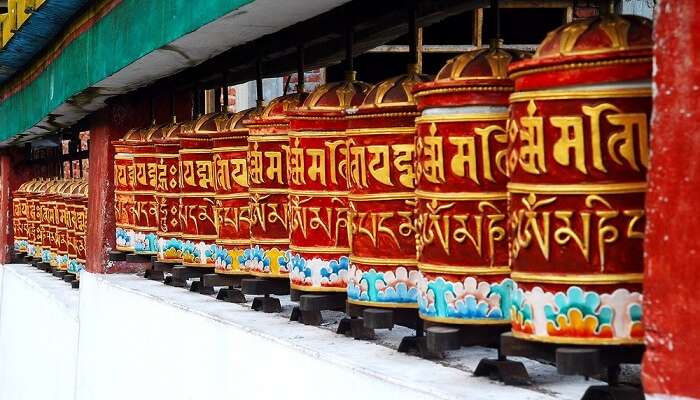 Reveling in the unmatched beauty and calming demeanor of monasteries in Sikkim is one of the top things to in Sikkim. Out of the numerous monasteries in Sikkim luring travelers with unmatched beauty, the most prominent ones include Rumtek, Enchey, and Pemayangtse Gompa.
Pemayangtse Gompa: Situated 111 km away from west Gangtok, Pemayangtse Gompa was established by Lama Lhatsun Chempo for the purest of monks. It boasts of various antique Buddhist idols, scriptures, and sculptures, with a seven-tiered painted wooden structure portraying Santoplari, Lama Rinpoche's Heavenly Palace.
Enchey: Nestled on a height of 2080 meters, the Enchey monastery houses attractive statues of Guru Padmasambhava and a zang-thok-palri, i.e. the celestial palace of the Guru.
Rumtek: The picturesque monastery of Rumtek is an excellent place to witness authentic ancient Buddhist architecture. Boasting of being Sikkims largest monastery, this shrine never fails to impress visitors with its Golden Stupa that contains relics of the sixteenth Karmapa.
Where: Pemayangtse – Pelling | Enchey – Gangtok | Rumtek – near Gangtok
Entry fee: None
Timings: Pemayangtse – 9 AM to 6 PM
Suggested Read: Check Out This Itinerary Of Sikkim Tour For Couples For A Hassle-Free Vacation!
---
Sikkim-Gangtok-Darjeeling Holiday Packages On TravelTriangle
---
14. National Parks: See The Wild Side Of Sikkim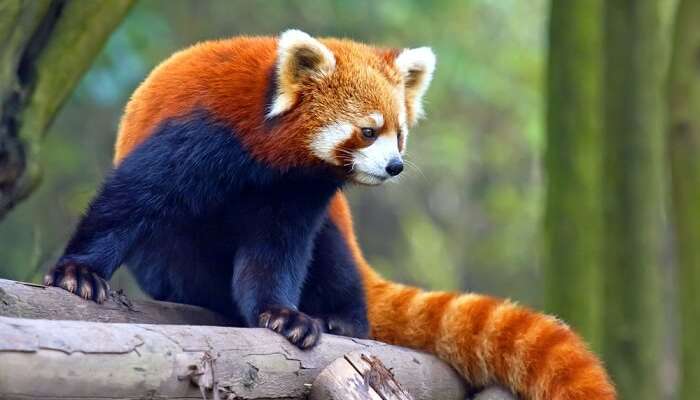 A scenic amalgamation of plains, valleys, lakes, glaciers, snow-capped mountains, ancient forests, and more, the national parks and wildlife sanctuaries of Sikkim are some of the finest in the country. Kewzing and Khangchendzonga are two outstanding national parks in Sikkim that showcase an unsurpassed range of sub-tropical to alpine ecosystems. While Khangchendzonga, one of Indias most significant biodiversity concentrations, houses a wide variety of animals like Red Panda, snow leopard, musk deer, and Himalayan tahr, the Kewzing is a paradise for bird watchers. The dense forest of Kewzing are home to over 200 bird species including the Satyr Tragopan, Fire-tailed Myzornis, Scaly Laughingthrush, Sultan Tit, Puff-throated Babbler, Scarlet Finch, Cutia, and Streaked Spiderhunter. With so much to explore, Kewzing and Khangchendzonga are the best places to visit in Sikkim for bird watchers and wildlife lovers.
Where: Kewzing Bird Sanctuary – Kewzing | Khangchendzonga National Park – Chungthang
Entry fee: Khangchendzonga – INR 350/- per person
Timings: Open 24 hours on all days
Suggested Read: 10 Handpicked Cottages In Sikkim For That Perfect Mountain Escape In 2020
13. Rafting: Fight The White Waters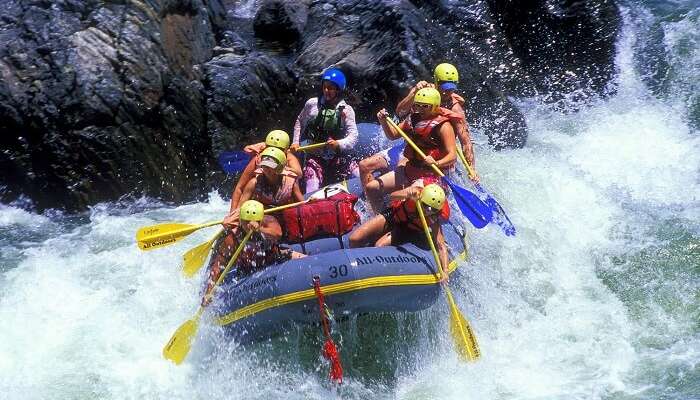 Image Source
Meandering through the beautiful landscapes of Sikkim, Teesta is the lifeline of the state, and one of the best spots in Sikkim to try adventure sports like rafting. The great rapids of this ferociously gushing river are can be tamed only by the most experienced and crazy of rafters. One of the best things to do in Sikkim in December, river rafting in Teesta are the perfect spot for all thrill seeking souls and adrenaline junkies who think they can take on the rough and rugged rapids (2, 3, & 4) of this mountain river. Other than rafting, adventure seekers also have the opportunity to camp on the banks of Teesta.
Where: Teesta
Entry fee: Starting from INR 1,500 per person
Timings: Early morning to afternoon
Suggested Read: 15 Bewitching Places To Visit In Pelling And Its Vicinity In 2019
12. Yak Riding: An Authentic Experience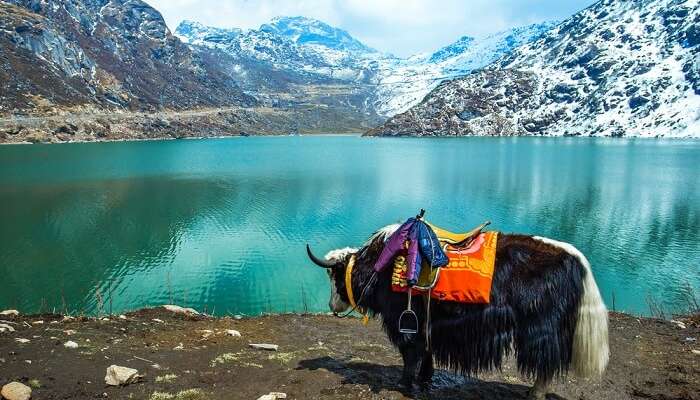 Riding on a yak is an altogether exhilarating experience. Yaks are adorable and friendly wild ox with shaggy hair, humped shoulders, and large horns found mostly in North-east India, Nepal, and Tibetan regions. In Sikkim, one can find amusingly decorated yaks with colourful woollens, strings, and bells near the scenic Tsomgo Lake, where they can be hired for a ride on the outskirts of the half frozen lake. Owing to their peculiarity and adorable nature, riding a yak is among the top things to do in Sikkim for kids on a visit to Tsomgo Lake.
Where: Tsomgo Lake
Entry fee: Starting from INR 600/- per person
Timings: 10 AM to 10 PM
Suggested Read: 12 Places To Visit In Sikkim In 2019: Extraordinary Realms In The North East
11. Gondolas: Have A Delightful Experience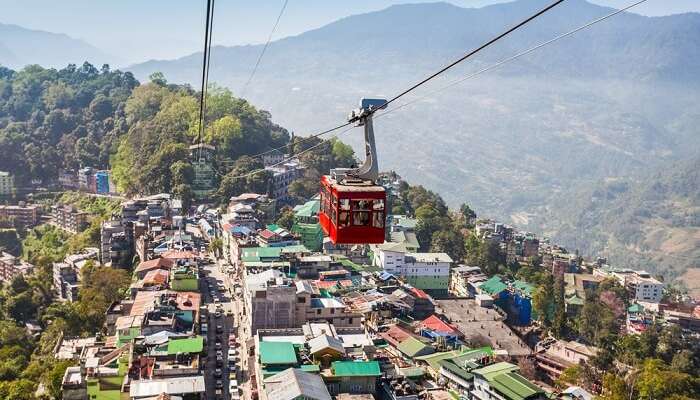 Witness the stunning beauty of Sikkim while soaring in the sky in one of the delightful gondolas. Its one of the top activities in Sikkim for families with kids, honeymooners and adventure seekers as it lets one take bird's eye views of the city gliding down from the highest points in the city. Covering a distance of 3 km in a whopping 20 minutes, the ride starts from 3 terminal stations in Gangtok, namely the Deorali Market (lower station), Nam Nang (intermediate terminal), and Tashiling (upper station), and one can enjoy a ride from any of these stations.
Where: Gangtok
Entry fee: INR 50/- per person
Timings: 8 AM to 4:30 PM
Suggested Read: His Solo Trip To Sikkim In October Is Just The Kind Of Adventure You Need!
10. Paragliding: Tame The Skies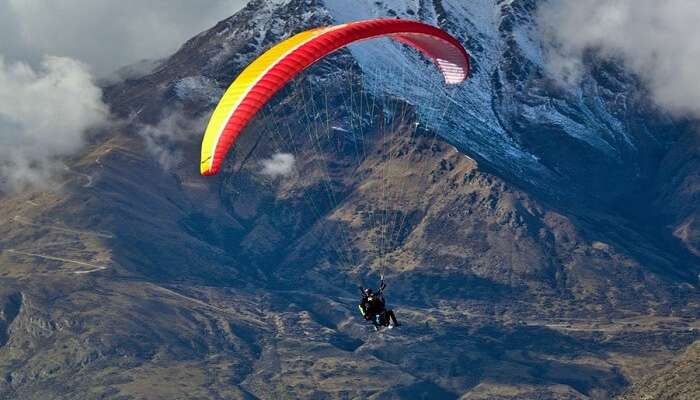 Feel the thrill associated with jumping off a cliff and flying over snowy mountains. Paragliding is the perfect answer for what to do in Sikkim for those looking for adventure and adrenaline pumping activities in the state. Behold the surreal beauty of this enchanting land as you glide at an altitude of 2,200 meters over snow-capped hills, lofty mountains, green pastures, and remote fields for about 20-30 minutes. For the best paragliding experience, one should visit Sikkim during the Annual Sikkim Paragliding Festival held in Gangtok during the month of October and November when the weather is favourable.
Where: Gangtok and Ani Gompa
Entry fee: INR 2,500/- per person
Timings: 9 AM to 4 PM
Suggested Read: 12 Places To Visit In North Sikkim To Witness The Magic In 2020!
9. Shopping: Buy Handicrafts From Thriving Markets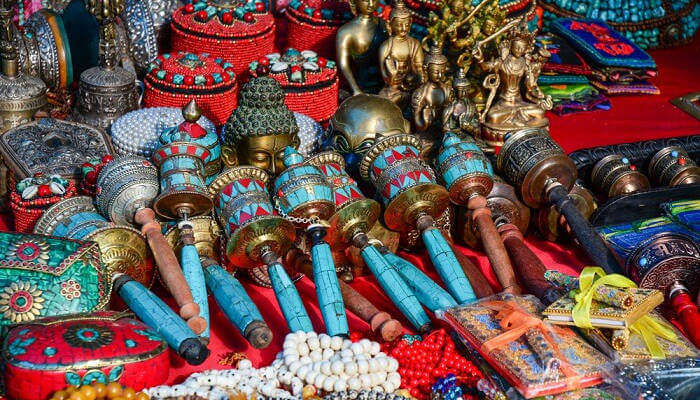 Other than adventure seekers and nature lovers, Sikkim is also the heaven of all shopaholics. The prominent markets of Sikkim, like MG Road in Gangtok, is flooded with sikkimese handicrafts and Tibetan goods like Chinese Feng Shui items, idols of Laughing Buddha and Dragons, New Year lamps, traditional dresses worn during Tibetan festivals, Tibetan cups, hand woven blankets, carpets, wooden and bamboo items, and more. Such artifacts are sure to make excellent gifts, souvenirs, and home decor items. While shopping may be one of the most exciting things to do in sikkim, it is best enjoyed when one respects the hard work put behind making these goods and doesnt bargain unreasonably!
Where: Local markets and handloom emporiums in all sikkim cities
Entry fee: Ranging from INR 100/- to even INR 10,000/-
Timings: 8 AM to 7 PM - MG Marg
Suggested Read: Check Out These 13 Places To Visit In Namchi In 2020, The Culture Capital Of Sikkim

8. Authentic Cuisine: Savour North-Eastern Delicacies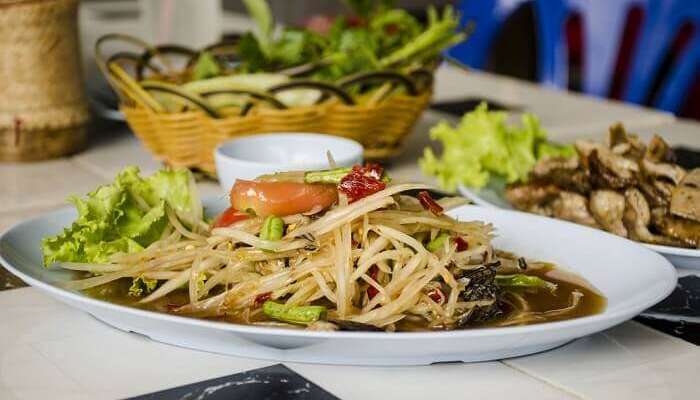 How can we miss out food when talking about the top things to do in Sikkim. And when it comes to that, the North East never disappoints. Sikkim, in fact, boasts of the most finger licking variety of culinary delights found anywhere else in North East. The state houses some of the best multi-speciality restaurants where you can take your taste buds on a stimulating ride. When in Sikkim, foodies must not miss out on dishes like sisnoo, gundruk ka jhol, fermented soyabean chutney, and some scrumptious pork curry with a mouth watering aroma of fresh spices, to name a few.
Where: Restaurants like 9INE Native Cuisine, Taste of Tibet, Gupta Restaurant
Entry fee: Ranging from INR 300/- to INR 3,000/-
Timings: Varies with the restaurants
Suggested Read: 14 Best Places To Visit In Sikkim In Summer 2020 To Witness Nature's Grandeur!
7. Long Drive: Cross The Ancient Silk Route To Nathula Pass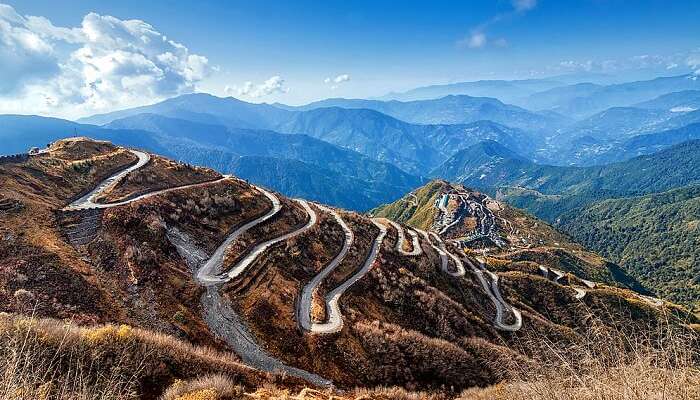 When talking about what to do in Sikkim thats both adventurous as well as scenic, one cant miss out on the ancient Silk Route that leads to the phenomenal Nathula Pass, a prominent icon representing the Indo-China border at an elevation of 14,140 ft above sea level. Its also one of the highest passes in the world. The silk Route that leads up to it lets visitors enjoy the most scenic journeys in Gangtok with views of hidden lakes, diverse flora and fauna, and even endangered species like snow leopards, Tibetan wolf, and the golden eagle if one is lucky. One needs to acquire a permit for entering Nathula Pass from the Tourism And Civil Aviation Department of Sikkim.
Where: East of Gangtok on the border of Sikkim and Tibet Autonomous Region (China)
Entry fee: The entry permit costs INR 5,000/- per person
Timings: Open at all times, but best visit within 8 AM and 5 PM
Suggested Read: 15 Secrets Of North East India Locals Have Been Keeping To Themselves
6. Do Drul Chorten: Seek Buddha's Blessings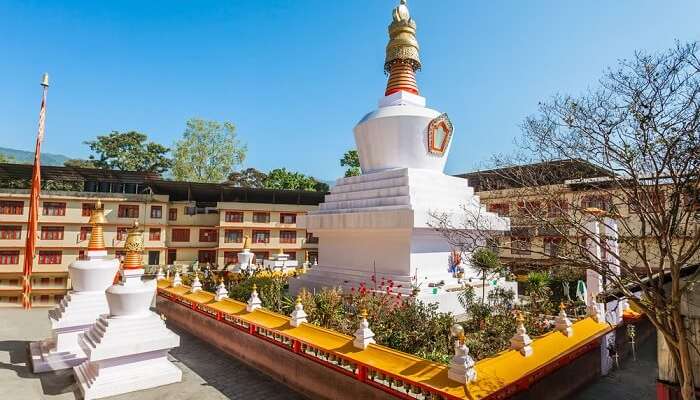 The pearl white stupa of Dro Dul Chorten sits snugly atop a hillock in Gangtok, minutes away from the Research Institute of Tibetology. One is required to climb the steep uphill pathway from the stupas base in order to reach the main shrine. The stupa was built in 1946 by the celebrated lama Trulshik Rinpoche in order to drive away evil spirits. The stupa draws travelers from around the world with the ancient Buddhist relics that it houses and a shimmering golden top dome that is visible from different corners of Gangtok. Its remarkably divine and spiritual aura is the reason visiting this place is one of the most fulfilling things to do in Sikkim for seekers of peace and enlightenment.
Where: Gangtok
Entry fee: NA
Timings: 8 AM to 6 PM
Suggested Read:31 Reasons Why You Should Never Visit Northeast India
5. Lakes: Visit The Breathtaking Lakes Of Sikkim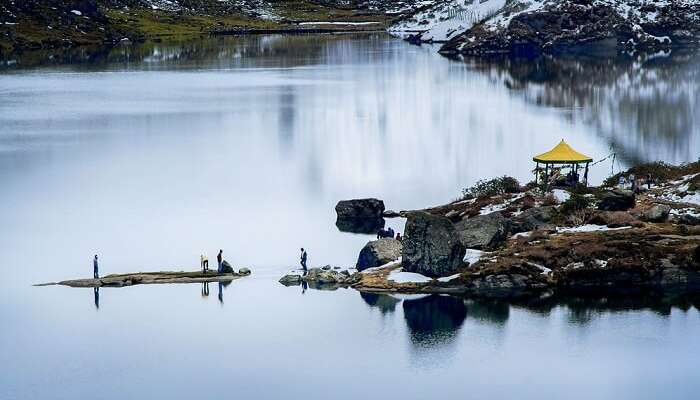 Where else do you find Instagrammable striking blue lakes bordered by snow clad mountains than Sikkim- Thats right! The state boasts of some of the most picture perfect lakes in India including Gurudongmar and Tsomgo, the favourite abode of all travel and landscape photographers in the country. Turning into a bewitching spectacle of blue, green, and white, offer some of the best things to do in Sikkim in December to nature lovers and photographers.
Gurudongmar: Situated at an elevation of 17,800 ft above sea level, Gurudongmar is one of the highest freshwater lakes in the world. The lake draws its popularity from the fact that part of the deep blue water never freezes even in sub-zero temperatures, something that fascinates travelers from around the world and puts visiting Gurudongmar on their list of top ten things to do in Sikkim. The lake is considered holy by both its Hindu and Buddhist natives.
Tsomgo: It is 38 km from Gangtok at an altitude of 12,400 ft above sea level and required one to attain special permit from Tourism And Civil Aviation Department of Sikkim to visit it. Its turquoise water comes from the melting sow of the graceful mountains surrounding it. Home to the Brahminy ducks, the lake remains frozen in winters and is a sight to behold.
Khecheopalri: Apart from being a gorgeous tourist attraction in Sikkim, Khecheopalri Lake also holds considerable religious significance for both Buddhists and Hindus. In fact, the lake is easy to spot with its colourful display of prayer flags swaying in the cool breeze and hundreds of prayer wheels chime harmoniously at its entrance bridge. For those wishing to stay near the lake, there are numerous well-kept lodges available around at rock bottom rates.
Where: Gurudongmar – near Indo-Tibet border in Lachen | Tsomgo – Gangtok-Nathula highway | Khecheopalri – Pelling
Entry fee: Vary with the lakes
Timings: Vary with the lakes
Suggested Read: 12 Places To Visit In Sikkim In May That Will Blow Your Mind Away With Its Allure In 2020!

4. Goecha La: Embark On The Trek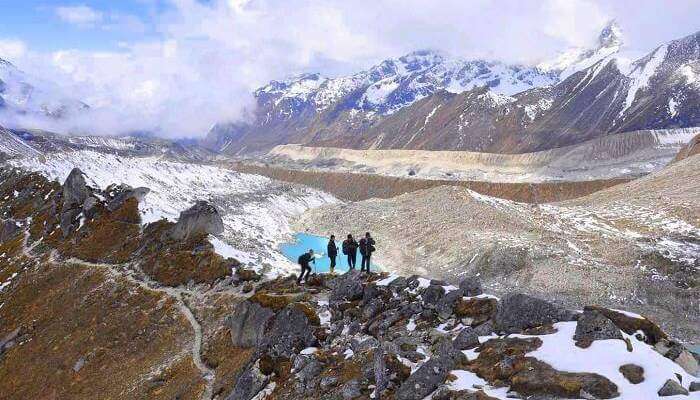 Image Source
The Goecha La trek is the one true love of every trekker visiting Sikkim. Tucked away in the magnificent Kanchenjunga National Park amidst the most colourful flora and fauna, Goecha La at an elevation of 16,000 ft is one hell of a destination with utmost beauty and astounding scenery. The trek commences from Yuksom before taking hikers through breathtaking landscapes filled with meadows and jungles of rare, exotic flowers. The trek eventually ends at the appealing Rathong Chu River, the final, yet mesmerising stop bordered by the Kanchenjunga peaks. Trekkers can go one step ahead and turn this expedition around with some camping, bonfire, and stargazing at the banks of this charming river. Trekking at Goecha La is among the best things to do in Sikkim in October and it takes about 10 days to cover the entire 90 km distance of the trek.
Where: Goecha La, southeast face of Mt. Kanchenjunga
Entry fee: Starting from INR 14,500/- per person
Timings: A 7 hour trek
Suggested Read: These 8 Places To Visit In Sikkim In June Must Be On Your Next Summer Vacay List!
3. Yumthang Hot Springs: Take A Steaming Dip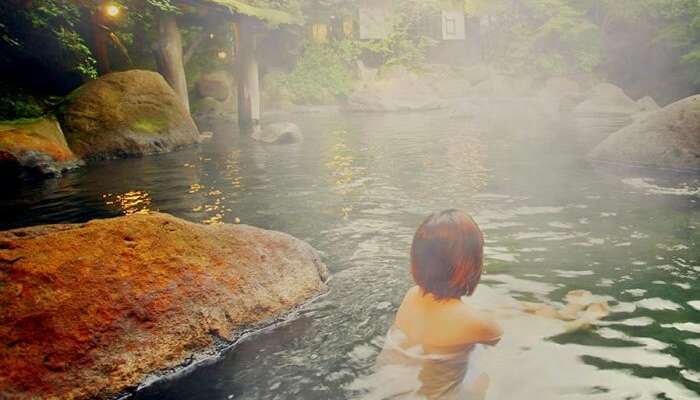 Image Source
Out of some well known hot springs in North Sikkim, the Yume Samdong Hot Spring at Yumthang Valley is considered the best. Believed to possess enough healing powers to fix physical ailments like joint and back pains, taking a bath at this natural jacuzzi is among the best things to do in Sikkim in December, especially for people with arthritis. The hot springs are located few hundred yards away from Yumthang village and though one has to walk all the way across a pedestrian bridge on River Lachung to reach it, theyll find it worth the effort after a scintillating dip. For the convenience of bathers, the place has been developed and now has a hut with two pools, each containing the hot spring water. The water from the natural spring is diverted to this pool where one can take a refreshing dip to rejuvenate their senses.
Where: Donkia-la Pass base, near Yumthang village, Lachen
Entry fee: NA
Timings: NA
Suggested Read: 8 Places To Visit In Sikkim In July For A Happening Vacation In 2020
2. Temi Tea Gardens: Visit The Lush Plantations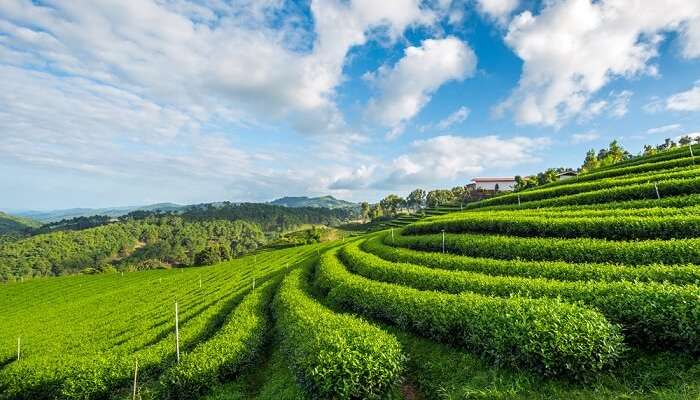 Image Source
The only tea estate in Sikkim, the picturesque Temi Tea Garden is set in along the West Sikkim highway with the snow covered Mt Kanchendzonga in the backdrop. The road to these uniform fields of green are lined with cherry blossom trees. Walking through these trees makes one feel like walking through a pink forest when these flowers are in full bloom. Spread across an area of 453 acres at an altitude of 1,200 to 1,800 meters, Temi produces about 100 metric tonnes of organic tea annually and conducts regular Tea Factory tours for tourists. So the next time you sit down to sip on some fresh organic tea, youll know where it originated!
Where: Ravangla road, South Sikkim
Entry fee: INR 20 per person
Timings: 24 hours on all days
Suggested Read: Manali Vs Sikkim: A Detailed Guide That You Must Check Out!
1. Yumthang: Immerse Yourself In Flower-Filled Valleys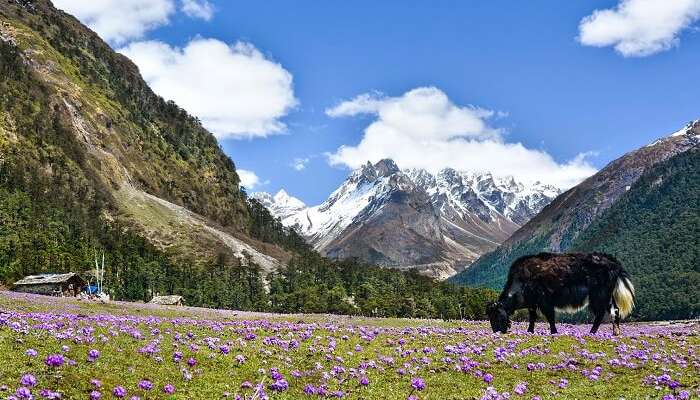 Owing to the fact that its home to the Shingba Rhododendron Sanctuary, Yumthang is sometimes popularly known as the Valley of Flowers. A kaleidoscope of colours, the valley houses over twenty four different species of rhododendron, the state flower. Trekking to the Valley of Flowers in Yumthang to witness this stunning paradise is undoubtedly one of the top things to do in Sikkim. With its breathtaking blend of flora and fauna apart from unmatched scenic beauty, the place is an ideal retreat for all nature lovers and photographers.
Where: Yumthang, Lachen
Entry fee: None
Timings: NA
Further Read: 50 Best Hill Stations In India
So, these are some of the most delightful things to do in Sikkim out of all the myriad options which can't possibly be put down in a blog. Have you tried any of these on your trip to Sikkim? Don't forget to tell us your experiences in the comments below!
Frequently Asked Questions About Top Things To Do In Sikkim
Q. What is the best time to visit Sikkim?
A.The best time to visit Sikkim is during Summers from March to June. Sikkim at this time has the most pleasant weather to enjoy all activities in Sikkim and to indulge in sightseeing. Snow lovers can visit during Winters, that is, from November to January, but at the same time, they should be extra cautious with the unpredictable Winter weather and the fog in Sikkim. Monsoons, from July to September, are the least preferred time to visit Sikkim.
People also read:
Things to do in pelling Things to do in Lachen Paragliding in Gangtok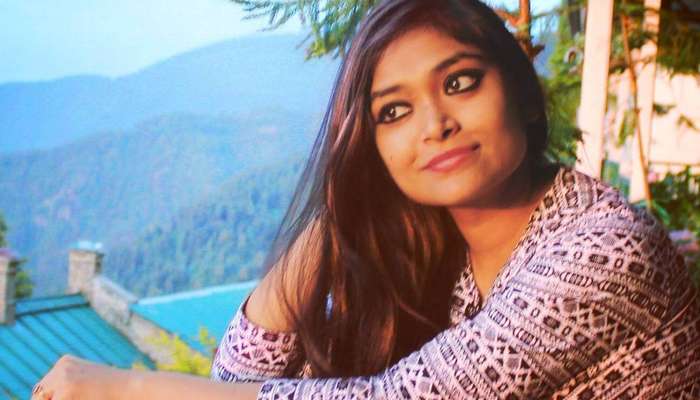 Comments
comments