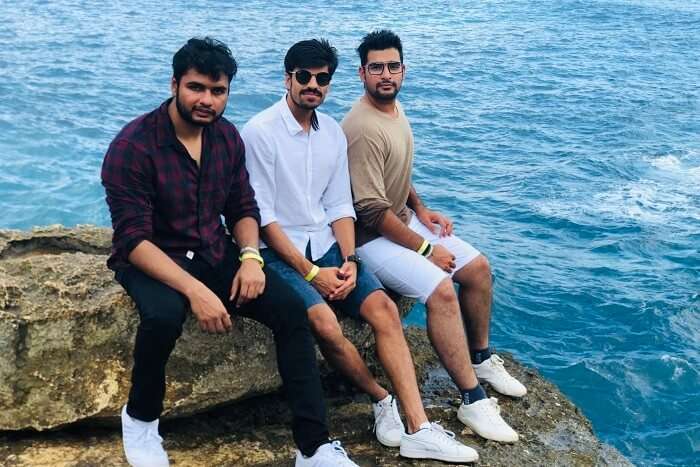 To relive the old charm of our college friendship that involved us being silly and funny, the three of us planned a Bali vacation. Just as we entered the tropical island of Bali, we were well received by the people who happily greeted us with flowers and a big smile. This simply gave us a prior idea that this is going to be one amazing travel experience. Wherever we got a chance to interact with the locals, the easy-going and welcoming nature was visible through their conduct that made us feel at home! Moreover, another thing that was noteworthy about them was that each local shows utmost dedication to their respective jobs! We were spellbound by the welcoming nature of our hosts as well!
What made us choose Bali as our holiday destination was the fact that this place is a hub for amusement and is ideal for party animals like us! I was well aware about the entertaining nightlife, open culture, and rich heritage of this Indonesian island. All these factors were enough a reason for us to select this place for our much-needed vacay! On our visit, we learned that there's more to Bali than what we expected. The way the picturesqueness of nature is preserved here is something worth cherishing and worthy of appreciation.
Must Read: 8 Best Villas In Jimbaran That'll Let You Have A Lavish Holiday In Bali!
What Bali For Us Was Like
As I recount our Bali vacation, all the amazing experiences come to my mind as flashes that are hard to get over with! Mentioned below are the best experiences that we had on this island during our boys' trip.
Suggested Read: 10 Best Things To Do In Jimbaran For A Rejuvenating Bali Experience With Your Loved Ones
1. Beginning It All With Clubbing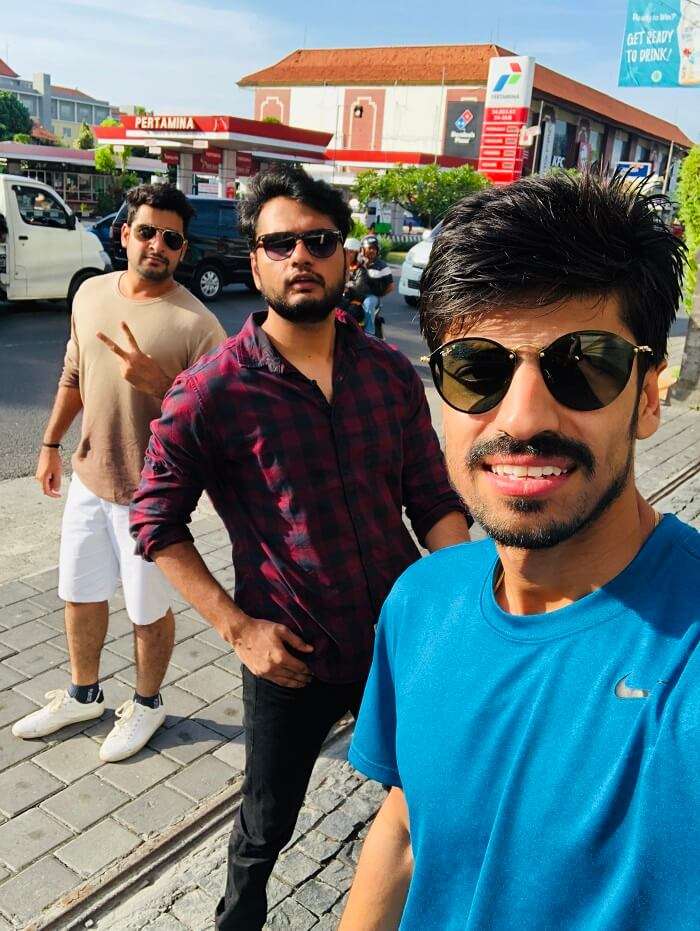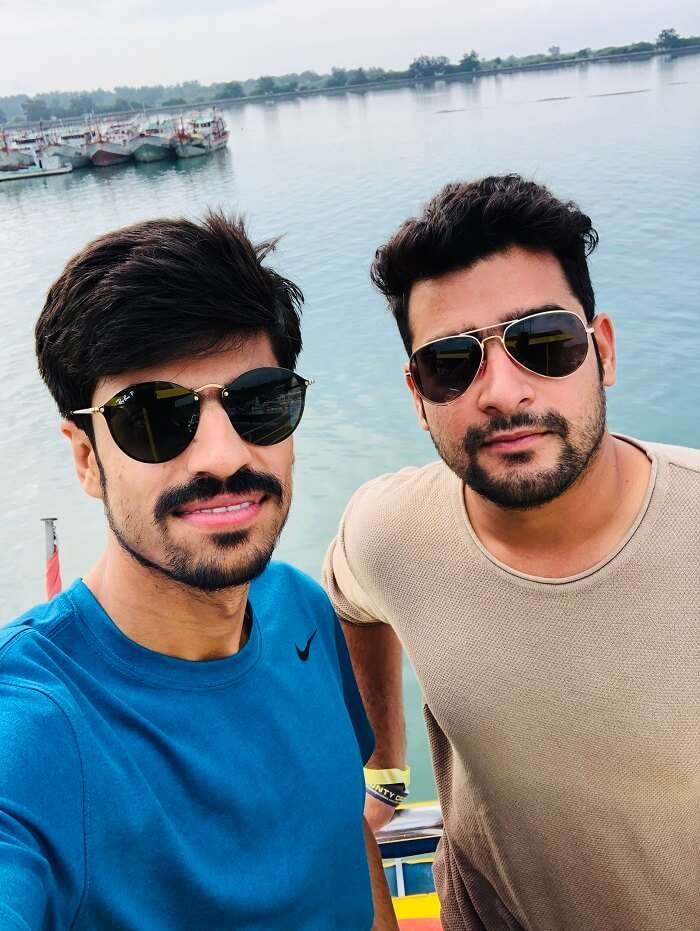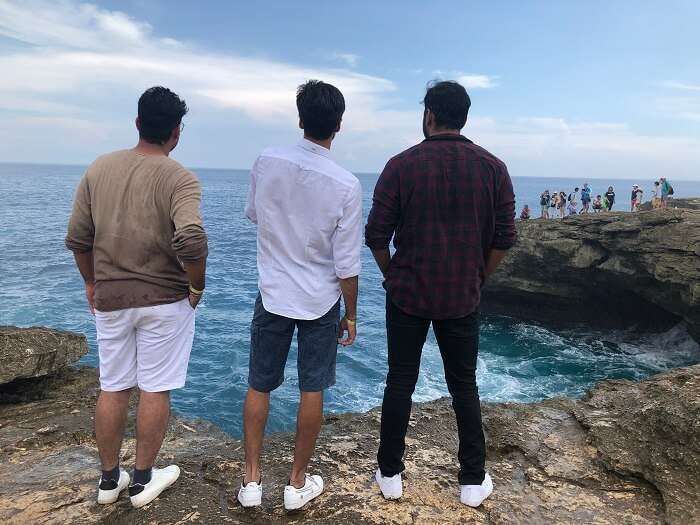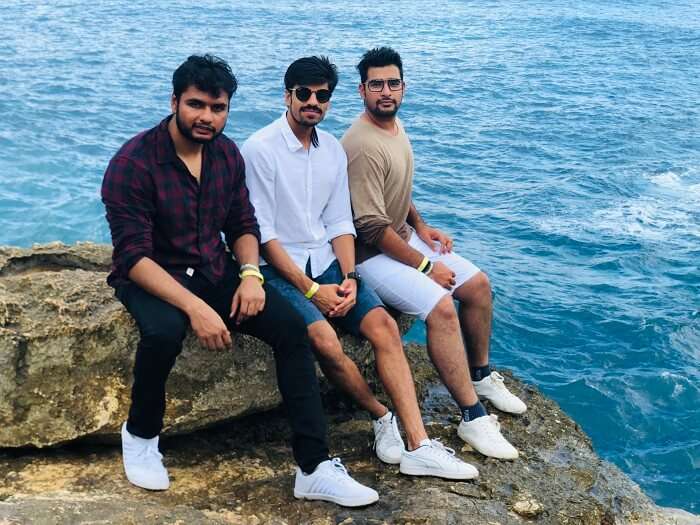 As I've already mentioned that we're all party animals and therefore starting the trip from clubs was a given! Since nightlife of Bali is what we wanted to explore the most, we stayed at a hotel that was located quite close to the happening pubs. We shared the enthusiasm with the crowd present on the streets and we could literally feel their positive celebratory vibes.
We looked around for a while to find a place that suited our mood and that's when we ended up at Paddy's. The loud music playing here attracted us instantly. We spent the whole night from then on dancing to the groovy music and made lasting memories!
Suggested Read: Bali Honeymoon : Romance Your Beloved On The Beautiful Island
2. A Contemplative Cruising Experience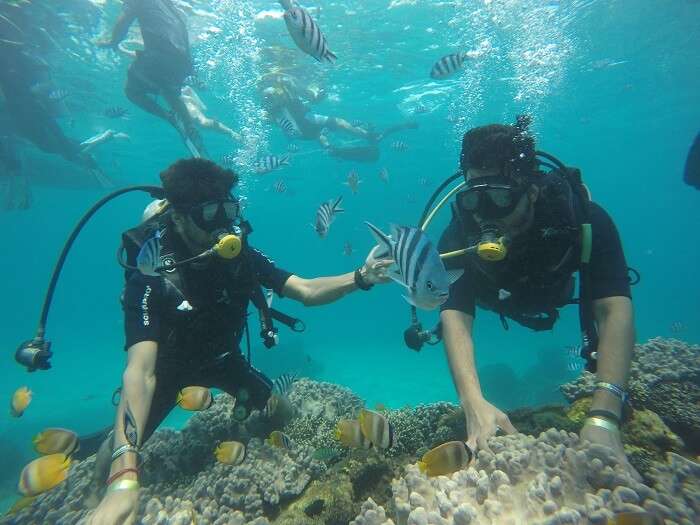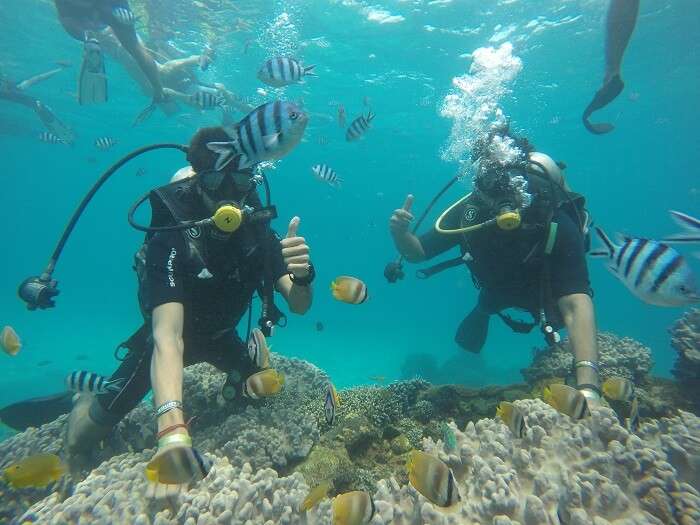 Cruising is one of the best things to do in Bali.. We went for the Lembongan Island Cruise that left a calming effect on our minds. It is during this time when we tried scuba diving. This was an overwhelming experience through which one can be struck by epiphany. The marine life is like another world that leaves a mark on your mind and make your heart grow fonder towards the vastness of nature. This is when I could associate the whole experience with the movie, Zindagi Na Milegi Dobara.
3. Continuing With Water Sports – This Time, Rafting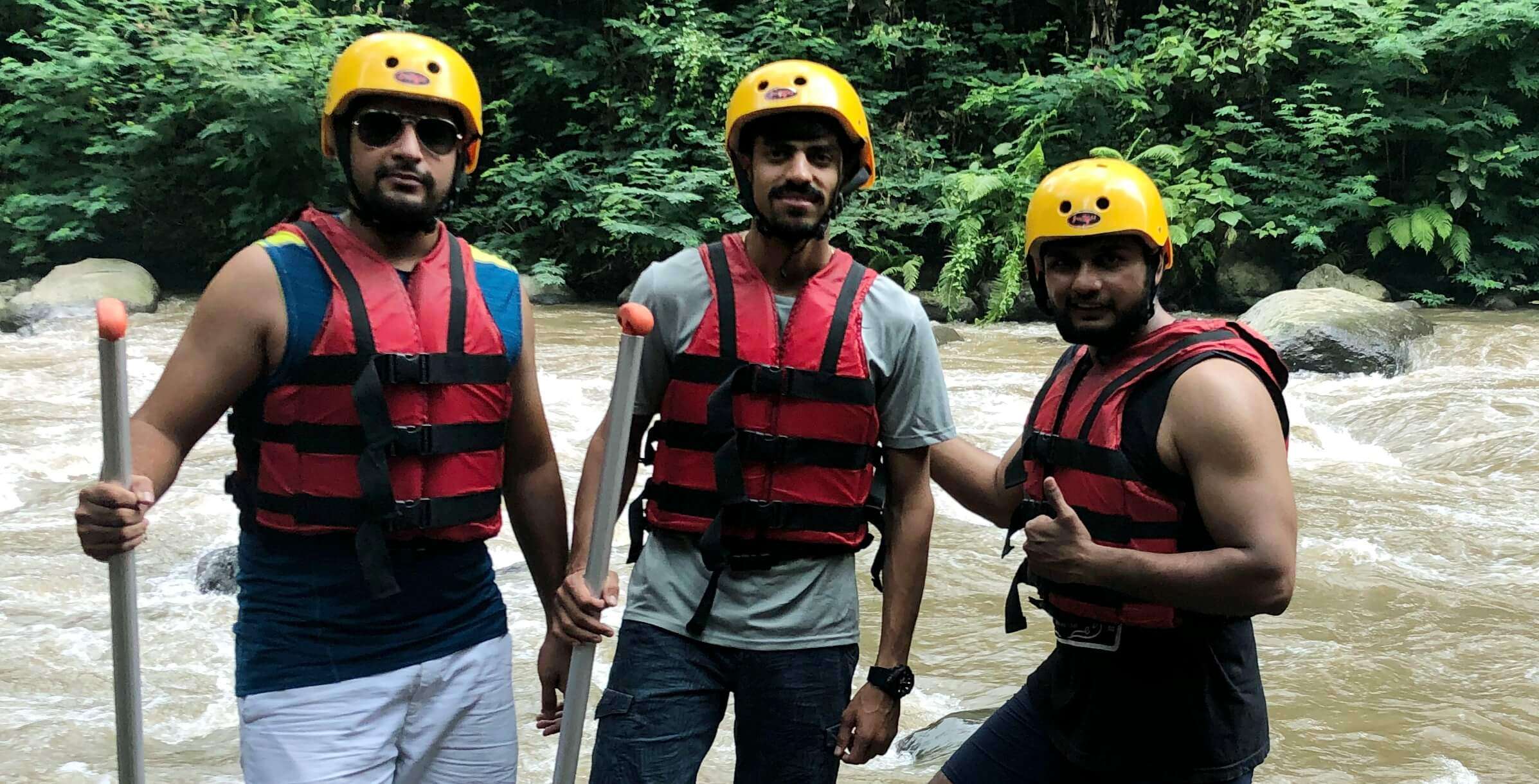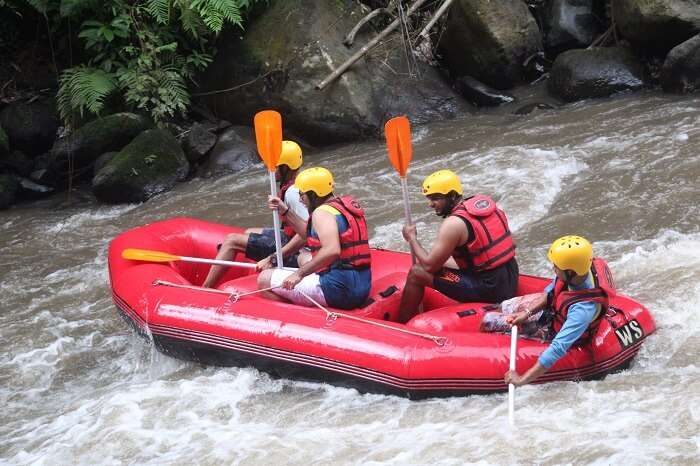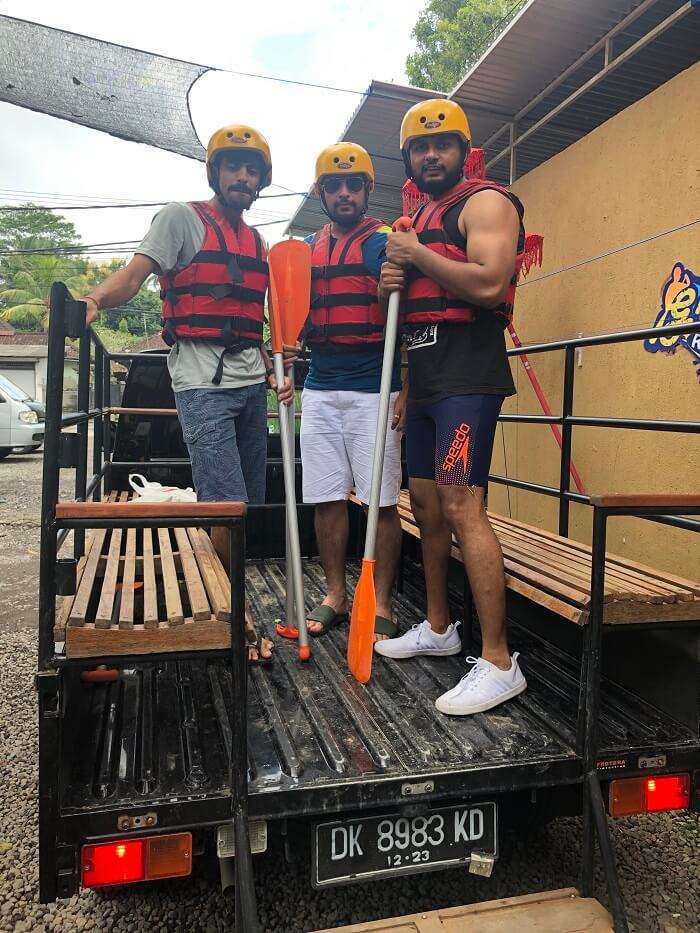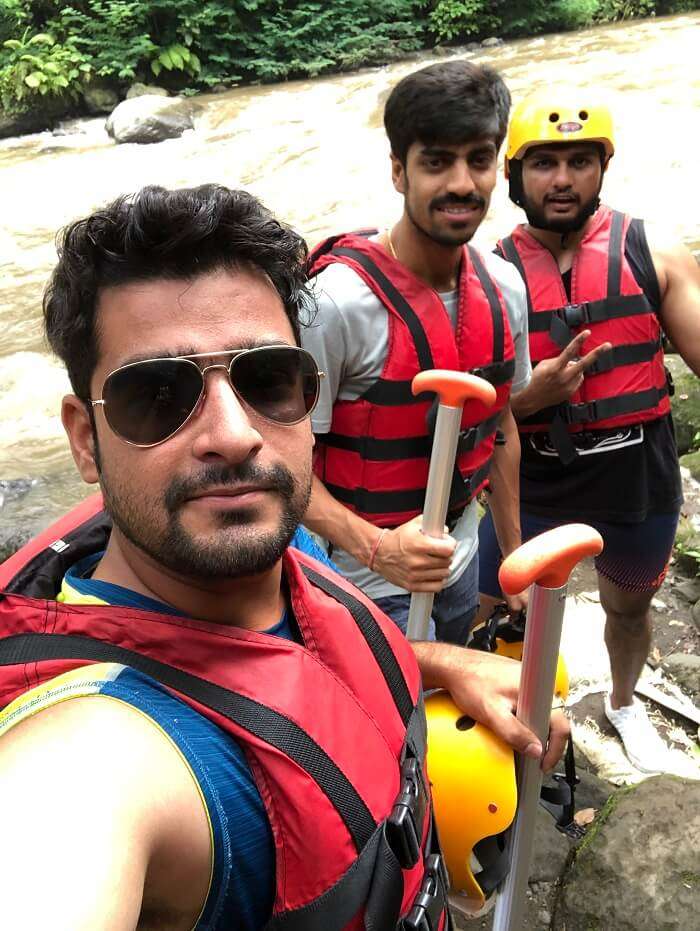 This experience was one of its kinds. Enjoying the thrill that pumped the adrenaline as well as the amazing views around us, we had a blast during Ayung River White water rafting. The guide provided to us didn't only assisted us throughout the experience but was also a great company. He pushed us to try out some fun things and took our pictures and videos as well. This is one of the best water sports activities in Bali that you can try out!.
Our Experience With TravelTriangle
TravelTriangle assisted us in making negotiations with various agents. The agent that we finalised was Flying Feathers and Miss Reena coordinated with us on their behalf. Discussion with her went on without a hassle. After carefully looking into the details of quotations and putting our customized desires on the table, she made sure that everything has been taken into consideration. She even helped in the currency exchange process. She's been a great help and this is why we have suggested a few friends to prefer her, as they're also planning for a Bali tour in some time!
Dos And Don'ts For Travelers Going For A Bali Vacation
1. Make sure you plan at least a one-day stay at Ubud Village, as Ayung River and the forest are a sight to behold
2. Make sure you have enough cash, as there are many places where your cards are not going to be accepted
3. Water sports activities are the essence of every Bali trip. Don't miss out on those
4. Be sensitive and cooperative towards their culture as well as law and order followed in this place to avoid heavy penalties and embarrassment
Further Read: National Parks In Bali: All You Need To Know About The Terrific Two Escapes!
The island of Indonesia, Bali gave us the opportunity to celebrate our friendship that is intact since 8 years and has been growing stronger. The travel experience during our Bali vacation was nowhere less than a dream. Being in different professions and dealing with quite busy schedules, the three of us were glad we could make it all together! The culture, tradition, and people of Bali made it all worthwhile. I think vacationing in this region of Indonesia is something everyone should experience once with their friends!
Frequently Asked Questions About Bali Vacation
What is the best month to go to Bali?
Even though we didn't do much research on it but essentially it is during the months of July and August as it is the dry season in Bali.
Is Bali expensive for tourists?
As for the Indians, it is not expensive. It is safer to say that the budget should be somewhere in the middle.
What is there to do In Bali at night?
The nightlife is quite amazing here. There are streets where you'll find numerous cafes, pubs, and clubs that can be explored during the nighttime. The clubs that you can try at night are Paddy's and Sky Garden.
How many days do you need in Bali?
Five days are enough to cover major attractions in the island of Bali.
What should I buy in Bali?
You can visit a traditional shop in Bali from where you can buy some of the best artifacts that are reflective of the culture of Indonesia. You can also buy a kamen, it is a sarong that is the traditional dress in Bali.