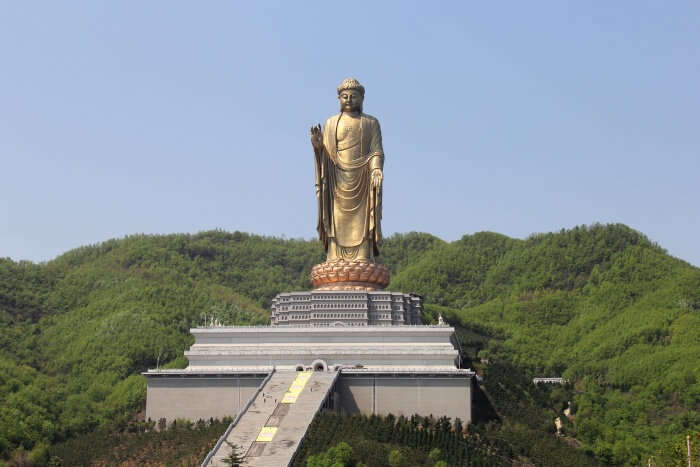 If you are looking for something new and exhilarating, yet utterly peaceful and serene, you should be packing your backpacks to visit Spring Temple Buddha in China. As exciting as the name is, the Spring Temple Buddha is located in the Zhaocun township of China. As a traveller, you might as well find this to be one of the best reasons to visit China.
The following details will provide you with a picture of all the wondrous sights and enlighten you with the facts about this architectural heritage. Let's explore this marvellous architecture!
About Spring Temple Buddha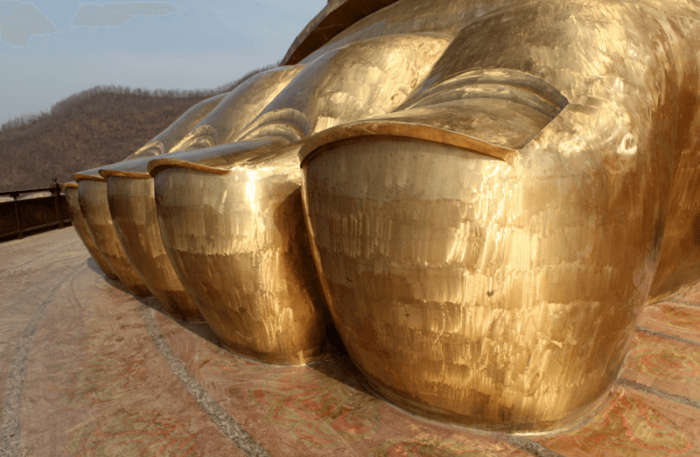 Spring Temple Buddha in China features a famous statue that depicts the Vairocana Buddha. It was built in between the period of 1997 and 2008 in the township of Zhaocun county, Henan. At this site, stands a massive Buddha statue atop of a sixty six feet tall lotus-shaped pedestal that also houses a monastery. The Spring Temple Buddha height measures a massive five hundred plus feet and holds the title of being the third tallest statue in the world. The other large structures of Buddha are Luykyun Sekka located in Myanmar and Ushiku Daibutsu Buddha in Japan.
Despite its towering height, this poised copper Buddha is comparatively not as well known throughout the world. Below the carved out Buddha with a flower base, is two multi-storeyed seats called the splendid diamond seat and the Sumeru seat which also add up to the Spring Temple Buddha's gigantic height.
One of the stunning Spring Temple Buddha Facts The magnificent wonder is constructed with more than a hundred kg of gold, 3300 tons of copper alloy, and 1,500 tons of steel covering a total area of more than eleven thousand square feet. The copper being intricately layered over the statue, gives it the brilliant appeal that it is known for. This can easily be classified as yet another impressive feat of ancient architecture.
Adding up to the beauty is the diamond seat below the Buddha which is comprised of 6,666 smaller Buddha statues that lay beneath it. The diamond seat below the copper marvel holds the Buddhist sacred monastery for people who come in search of eternal peace.
---
Looking To Book An International Holiday?
Book memorable holidays on TravelTriangle with 650+ verified travel agents for 65+ domestic and international destinations.
---
Things To Do
Spending your time around this temple would be really productive if you indulge yourself in various activities. Given below is a list of things you can do when you're around Spring Temple Buddha location.
1. Mount Yao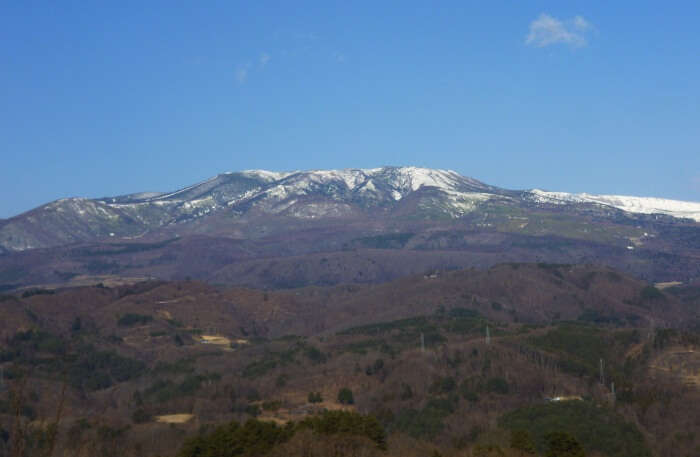 Formerly known as Mount Shiren in the west area of Hanan province Mont Yao is the mountain on the top of which the Spring Temple Buddha statue is located. It lies in the eastern area of the Funju mountains and is a natural delicacy as well as an exquisite spot to visit.
The famous thinker of China Mozi was believed to have resided in this location and there is a belief among locals that he still lives on this mountain. Its name was changed to Mount Shiren in the 1950s and was changed back to its ancient name that is Mount Yao in 2008.
Must Read: Shopping In China: 10 Best Places For Buying Classic Souvenirs And Latest Products
2. Leshan Giant Buddha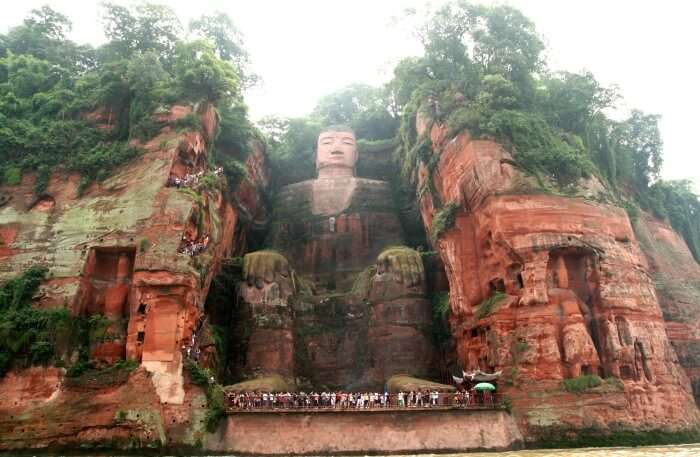 This splendid piece of carving features an awe-inspiring 233 feet tall statue that represents the future form of Buddha as Maitreya. The statue is carved in a cliff lying at the joining of three rivers. Being one of the most famous tourist spots of the province, it was acknowledged to be a UNESCO world heritage site.
Thousands of visitors make their trips to witness this marvellous work of history each month. The work was started by Chinese monk Hai Tong who initiated the project due to his strong belief that Buddha would calm the turbulent waters of the modern age and protect traveling vessels but later was paused due to a shortage of funds. Although, the purpose for which the Buddha was intended to be built lived on and was ushered into reality to be the marvel that is known to be today.
3. Bell Of Good Luck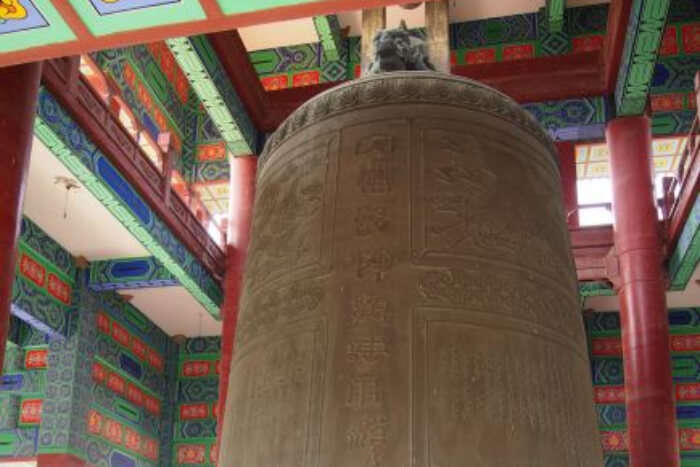 Bell of Good Luck is the largest bell in the entire world. The bell weighs 116 metric tons and reaches a height of 8.108 meters along with a whopping 5.118 meters diameter at the widest point. The bell was initially designed in the year 2000 and first rung at midnight on New Year's Eve – to welcome the new century.
An interesting fact is that, at the time of initial setup, the Bell of Good Luck was raised and was claimed to be the heaviest functioning bell in the entire world. The cast structure is adorned with lotus petal patterns with 36 types of petal patterns. The Foquan temple was built at the time of the Tang dynasty and it houses the famous Bell of Good luck which is placed on the top of the Dragon Head's Peak.
Suggested Read: 10 Fun Things To Do In China That Will Let You Explore A Land Beyond The Great Wall!
4. Zhanhe Park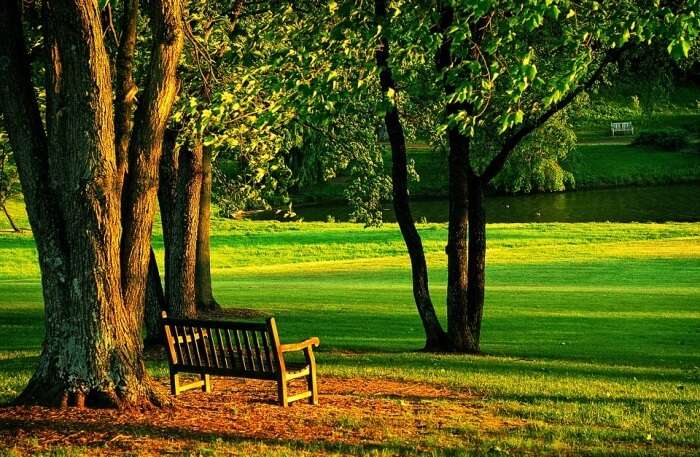 Immerse yourself in the natural beauty of the lush-green Zhanhe Park which is located close to the Spring Temple Buddha. It has a marvellous allure and is covered with a blanket of lush-green trees and shrubs. You can take a stroll over here to get rid of any stress that you might have endured through the day.
Suggested Read: Now You Can Win A Stay At The Great Wall Of China. Find Out How!
---
Planning your holiday but confused about where to go? These travel stories help you find your best trip ever!
Real travel stories. Real stays. Handy tips to help you make the right choice.
---
Places To Stay
There are a number of hotels in Lushan that can offer you a regal feel during the stay. Here are a few of the places that you can choose for your stay while you plan your visit to Spring Temple Buddha.
1. Kunlunleju Inn Pingdingshan Lushan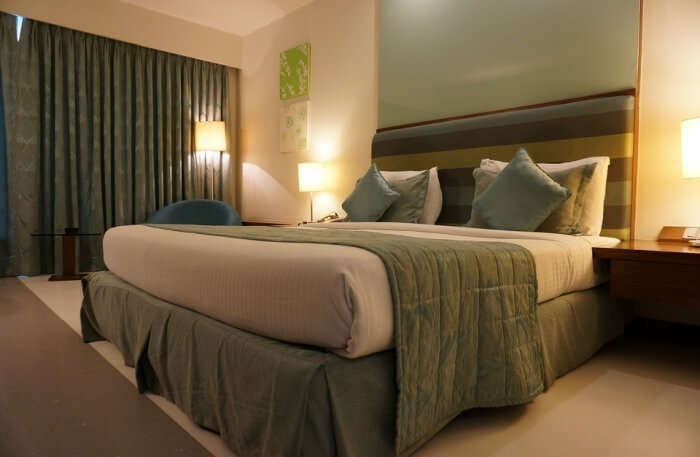 This hotel is close to the central town and you can find both Chinese and Western restaurants over here. This extremely comfortable hotel is located in Lushan and is the most popular among citizens. You can have a comfortable stay over here with all the basic necessities and cheerful staff.
Suggested Read: 10 Best Restaurants In China To Indulge In A Dreamy Fine Dining Experience
2. Yi Jiang Chun Shui Spring Business Hotel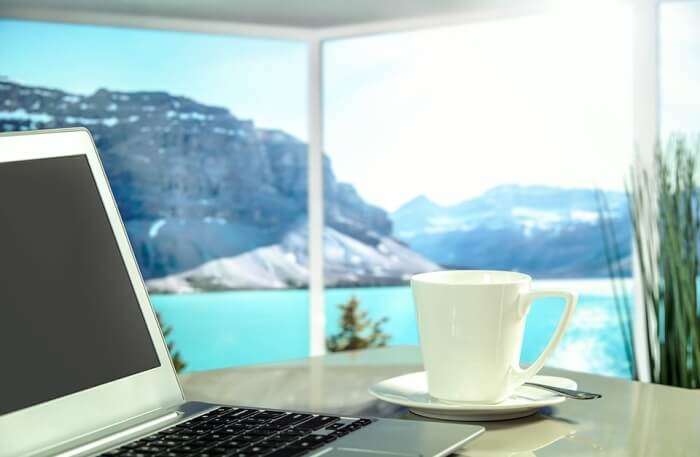 This hotel might be a bit far from the main city of Lushan but is very reasonable and quiet. You're served breakfast in Chinese style during your stay over here, which is quite tempting and delightful. The location of this hotel might seem a bit difficult to reach but once you're over here, you'll enjoy your stay to the fullest.
Suggested Read: World's Largest Glass Skywalk Is High Up In China And We Can't Wait To Walk Down
3. Pullman Qingdao Ziyue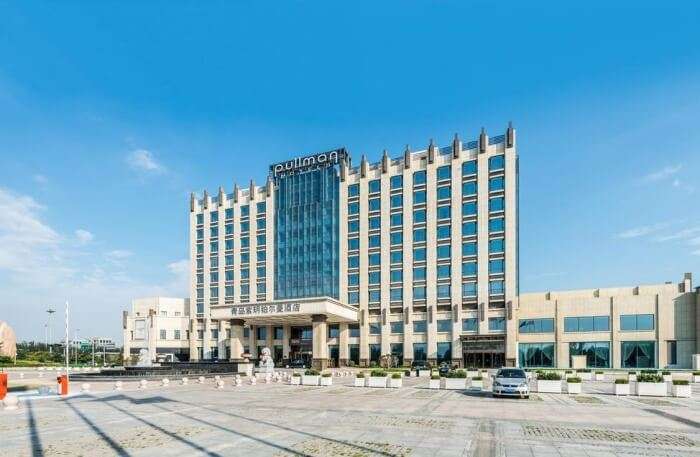 With a wide array of rooms, Pullman Qingdao Ziyue is located in the center of Lushan and is relatively close to the Spring Temple Buddha. This hotel is ideal for anyone who wants to enjoy the luxuries of the modern era on their vacation to see the gigantic statue.
With elegant rooms equipped with all the necessary amenities, the hotel also delights its guests with complimentary wireless internet access.
Suggested Read: At Harbin Ice Festival In China, Lose Yourself In A Winter Wonderland
4. Haitian Xiang Hotel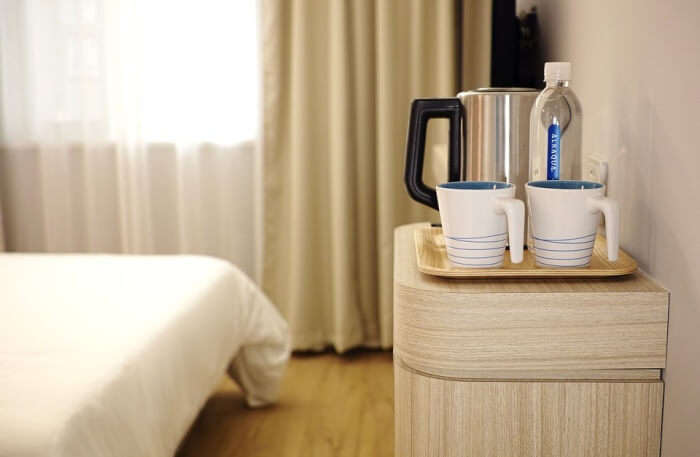 The Haitian Xiang Hotel, located near Liuting International Airport, takes pride in its simplicity. By providing rooms equipped with all the convenient utilities at affordable prices, the Haitian Xiang Hotel is ideal for anyone who seeks a simple place to stay and wants to spend minimal resources while doing so. The hotel also gives its guests access to its arcade room!
Suggested Read: The All New Horizontal Skyscraper In China Proves That Sky Is Not The Limit!
How To Reach Spring Temple Buddha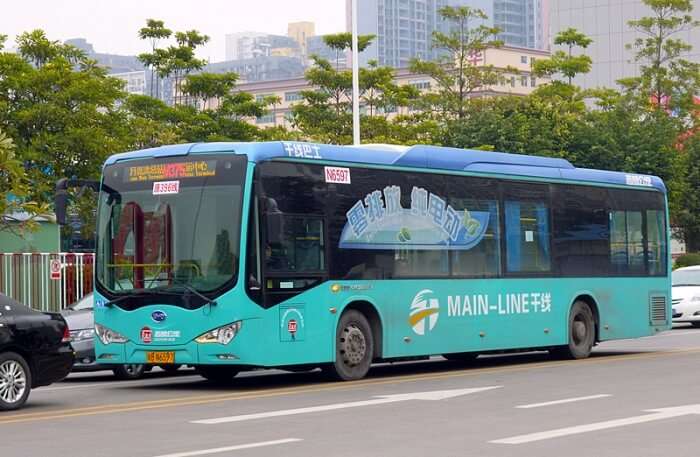 The place where the Spring Temple Buddha is located is in Shangtang Village in Township Zhaocun of Pingdingshan City. You can reach this destination easily by taking a bus/car ride to the scenic area of Yao Mountain from the Trade Square in Pingdingshan City.
Lushan is the town closest to Spring Temple Buddha. You'll not find any airports nearby, so it's best to catch a bus or book a train to reach this place.
By train: It's important to note that there are a few trains that take you to Lushan and it's best to book a ticket online. One can catch a train from Luoyang station in Henan, China. It's always advisable to book a train in advance as you might not find a train if you try to book it on the same day.
By bus: Catching the bus is the most convenient and cheapest way to reach the Spring Temple Buddha. It will take approximately an hour and a half each way. You can have a view of the spectacular sights of the rural areas of China while traveling through the bus for Lushan.
By taxi: A local taxi can also be a good option to drive to the magnificent architectural wonder. This can be a bit costly as compared to the bus or train but the good part is that you'll enjoy the magnificent scenic view during your trip.
Further Read: 10 Tourist Places To Visit In China For An Epic Oriental Adventure!
The Spring Temple Buddha is a remarkable effort of brilliant craftsmanship and an unwavering dedication to the culture. Visitors can get a hold of the marvellous sights and breathtaking beauty of the statue and the Mount Yao. If you are an ardent explorer in search of serenity and peace during your trip to China, the Spring Temple Buddha is certain to guide you through the path.
---
Looking To Book A Holiday Package?
Book memorable holidays on TravelTriangle with 650+ verified travel agents for 65+ domestic and international destinations.
---