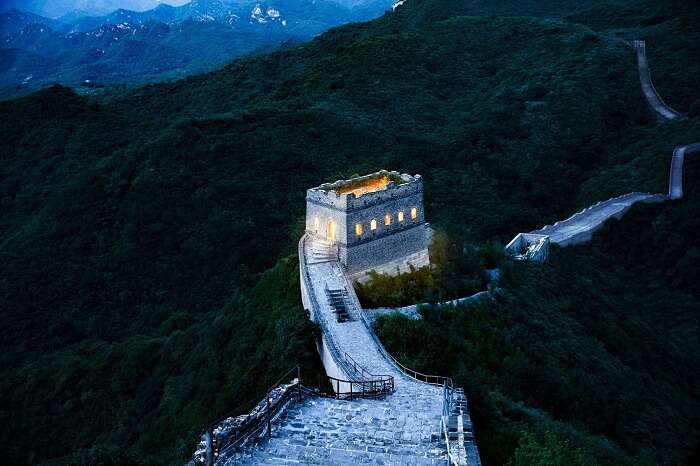 Here's is an interesting proportion for all the wanderlusts out there! Airbnb is offering a dreamy stay at the Great Wall of China to 4 selected people, and it could your golden chance to spend the most memorable night ever. While Airbnb has been known to make exceptional offers in the past, this time around they are offering a remarkable stay right in the Great Wall of China which would let travelers experience the wonder at its best.
The Great Wall of China draws a massive footfall on a daily basis, as many as 27000 visitors every day. Airbnb will pick 4 lucky people this fall to stay in the Great Wall of China for a night and savor magical experiences. This offer comes into the light after Airbnb partnered with the Beijing Tourism Development Committee in order to spread awareness for heritage site protection and initiate the cultural exchange.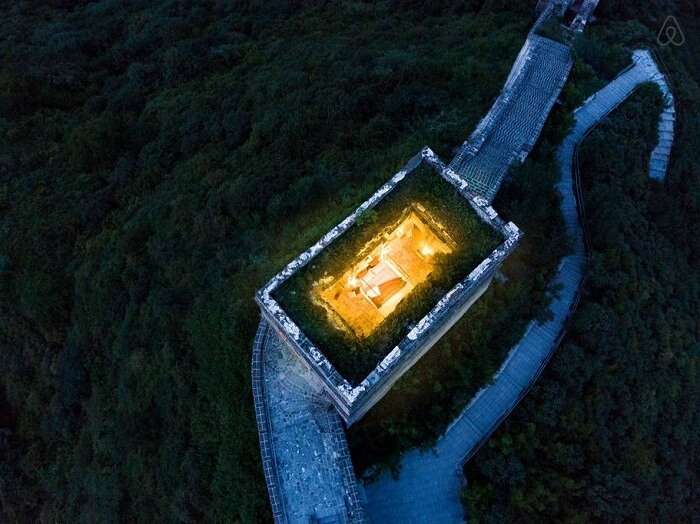 This stay is believed to be unique and one of its kind experience for travelers at one of the modern wonders of the world, stretching almost 13000 miles. And it's completely free!
Suggested Read: 10 Fun Things To Do In China That Will Let You Explore A Land Beyond The Great Wall!
Highlights of the offer & what you need to do to win it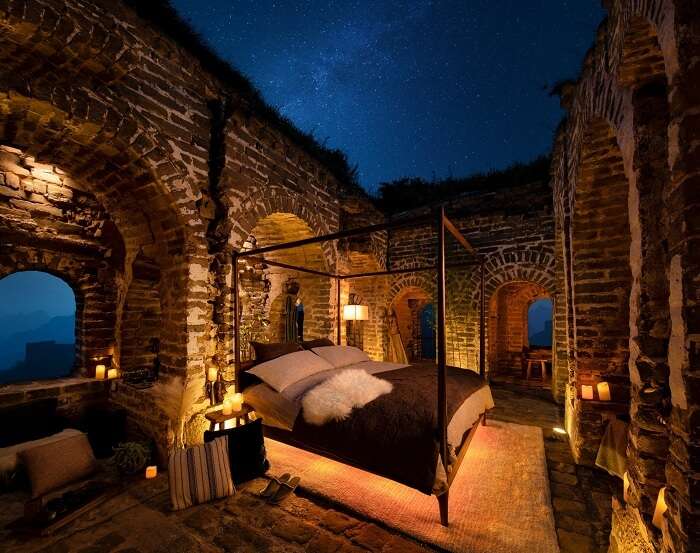 1. One night stay for 4 people and their guests from September 4-7, with the entire wall at their disposal
2. To be the lucky one, the contestants will need to submit a write up of 550 characters or less stating why they consider it important to break down barriers between cultures, and how they would use their time at the Great Wall to build new connections. All the participants are required to submit their entries here by 11 August. Winners will be chosen based on the creativity and originality of the answer.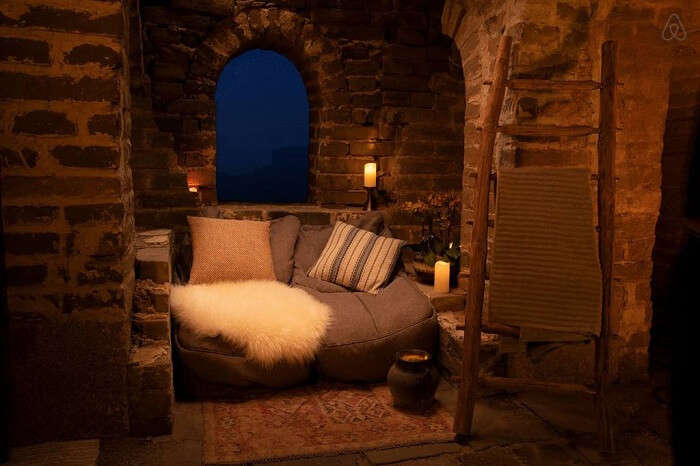 Also, apart from the famed accommodation, there is an ancient division of the wall which offers a sunset dinner, a calligraphy lesson, and a classical music concert. In addition to all this, the winners will also be offered a momentous hike through China's countryside and will also get to learn more about the Great Wall's history. Walking the Great Wall of China is another exciting thing you can do during the stay. It has also been confirmed that the winners will be offered plane tickets to fly to the Great Wall from different parts of the globe. Moreover, there are a few more Great Wall of China tours that you might be interested in! A momentous night at the Great Wall of China awaits you. Time to put your grey cell to work!
Further Read: Crazy Adventures You Need To Try At The Great Wall of China