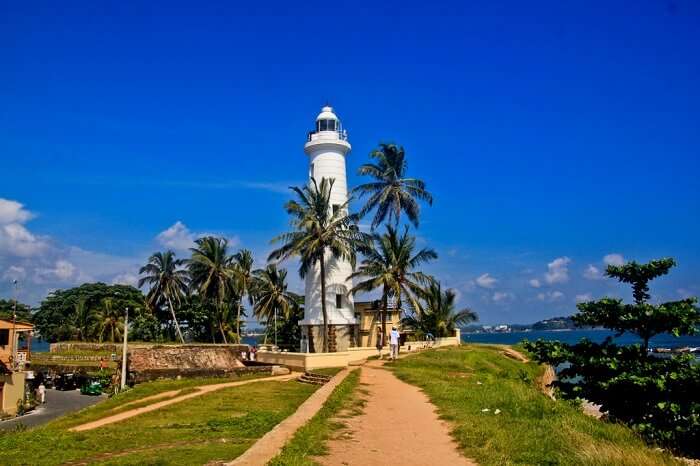 Surrounded by the Indian Ocean, Bay of Bengal, and the Arabian Sea, this beautiful island nation is a worth the time, money, and effort for all travelers. And for those looking forward to a monsoon getaway, a trip to Sri Lanka in August would just be the perfect choice. Sri Lanka enjoys a tropical climate throughout the year and the month of August is no exception. With an abundance of landscapes and beautiful beaches from the west coast to the eastern end, here is a step by step guide for indulging in best experiences in Sri Lanka in August.
Quick Links To Explore Sri Lanka In August
Weather In Sri Lanka During August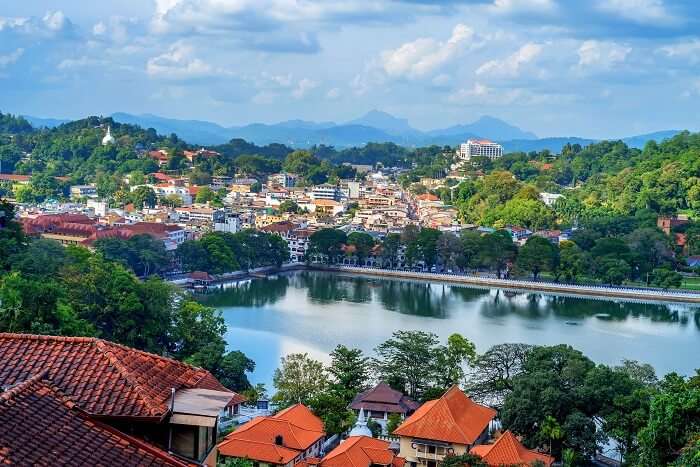 Being surrounded by water bodies on all sides, Sri Lanka enjoys a tropical climate throughout the year. However, its close proximity to the Equator keeps the temperature almost consistent on an annual basis. Nonetheless, December to March happens to be the best time to visit the West Coast while April to September is perfect to explore the East Coast. But in August the country comes alive. You can enjoy the best of beaches, city life and nightlife. So, plan your next trip accordingly.
Must Read: Wasgamuwa National Park: A Pocket Guide To Have A Splendid Wildlife Encounter In Sri Lanka!
Places To Visit In Sri Lanka In August
Here are the best places to go in Sri Lanka in August that you should absolutely not miss if you are planning a holiday in the tropical island.
1. Trincomalee Beaches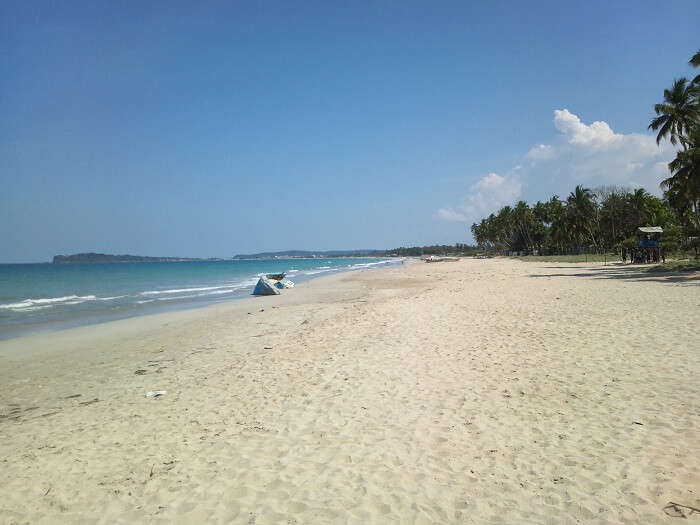 Located on the far east coast, you can enjoy on the secluded beaches of Trincomalee during the summer monsoons. Soft sand, palm trees, and clear waters are the major attractions at this beach for all kind of travelers. This beach is one of the top 5 places to visit in Sri Lanka in August as the arrival of monsoon makes it all the more beautiful to explore. The best beaches in Sri Lanka in august are found here.
Suggested Read: 10 Places To Visit In Bentota On Your Sri Lanka Trip
2. Nuwara Eliya, Ella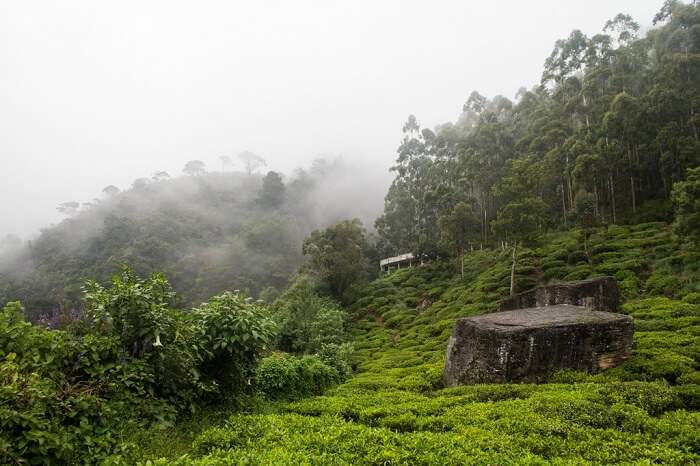 This will be an unforgettable trip when you take a train ride through the luscious green countryside of Nuwara Eliya. It is the best place in Sri Lanka in August that you ought not to miss. Without any second thoughts on the weather in Sri Lanka, stay amidst the greenery of Ella to relish the best of this paradise. Walk through the tea plantations, stroll along the train bridges, and hike towards the remote villages to feel the authentic vibe of Nuwara Eliya which is one of the top 10 places to visit in Sri Lanka.
Suggested Read: 11 Places To Visit In Hambantota In 2022 That Are Going To Amaze You
3. The Cultural Triangle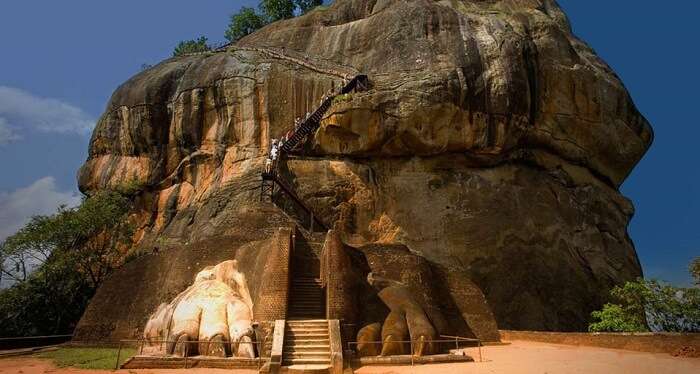 In search of historical places in Sri Lanka- Then the hilly capital of Kandy, the Sinhalese capital of Anuradhapura, and the medieval capital of Polonnaruwa are a must on your itinerary during monsoon. The most amazing places to visit in Sri Lanka are the rock fortress of Sigiriya, the cave monastery of Dambulla, and the Buddhist Centre of Mihintale. With such magnificent ruins and religious monuments on your list, you are sure to enjoy Sri Lanka in August weather.
Suggested Read: 8 Awesome Places To Visit In Ella To Make The Most Of Your Sri Lankan Vacation!
4. Galle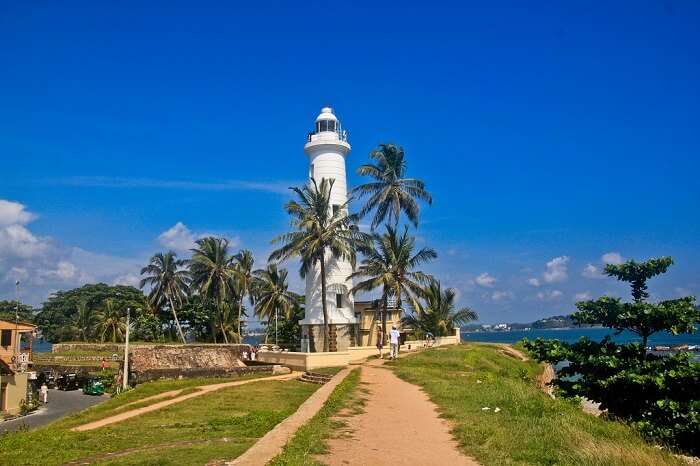 This 16th century Portuguese colony is a reminder of the time gone by. A number of important sights are mandatory to visit here such as the Galle Fort, Galle Lighthouse, and the Unawatuna Beach. The remarkable Dutch sea fort houses a number of museums, shops, and cafes for all the travelers during August. The presence of beautiful churches also makes Galle one of the top 5 places to visit in Sri Lanka in August.
5. Arugam Bay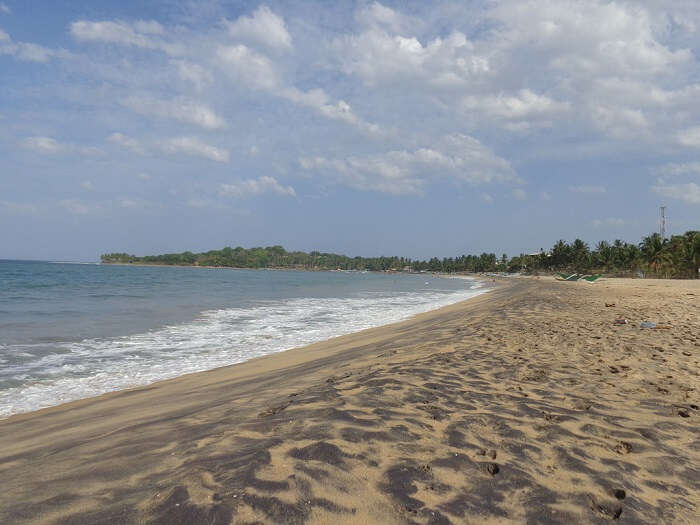 On the south-east corner of this island nation lies the the Arugam Bay where surf tourism is considered to be at its peak. Since the monsoon does affect this side of the country much, Arugam is one of the top 5 places to visit in Sri Lanka in August. The locals are friendly and quite chilled out which makes your trip to this part of the country worth it. If surfing is not your cup of tea, relaxing on a hammock with a book in hand can also be quite enjoyable here on your next trip to Sri Lanka in August.
Suggested Read: Galle Fort: A Complete Guide To Know Everything About This Historical Gem In Sri Lanka
Things To Do In Sri Lanka In August
Here is a list of some of the best things to do in Sri Lanka during august for a heartwarming holiday.
1. Exploring Kandy Perahera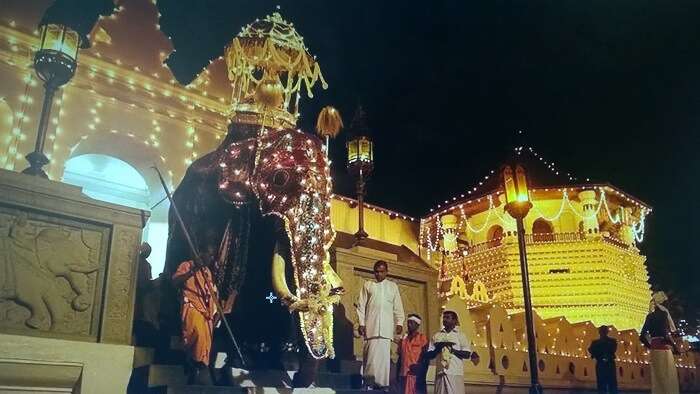 At the lakeside city in Sri Lanka, the most spectacular festival takes place where the sacred relic of the Buddha's tooth is paraded down the streets for at least 10 days. A number of dancers as well as the iconic elephants participate in this one-of-a-kind parade, which you should not miss. Built around the Kandy lake, this city is one of the top 5 places to visit in Sri Lanka in August.
2. Taste Some Homegrown Tea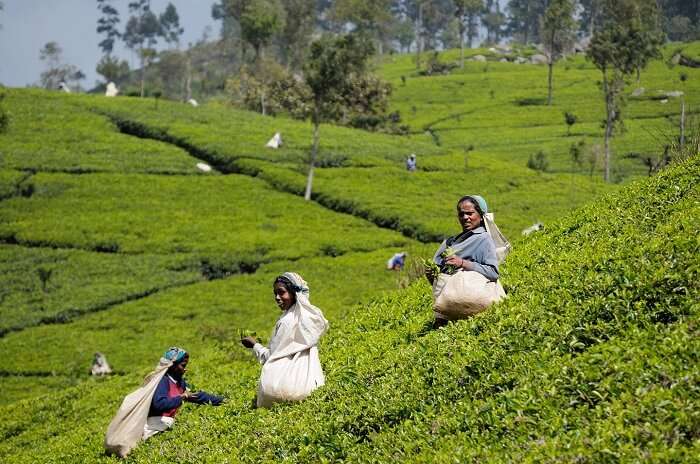 If youre a tea lover, a tour of the tea plantations would be one of the best things to do in Sri Lanka. At Sri Lankas Hill Country, you will experience a variety of adventures. The famous Haputale Mountains is where Sir Thomas Lipton began his tea expedition, and witnessing a beauty like that in Sri Lanka in August weather is surely an out-of-the-world experience!
Suggested Read: Sri Lanka In May: A Little Guide To Travelling During Monsoon
3. Local Sightseeing At Colombo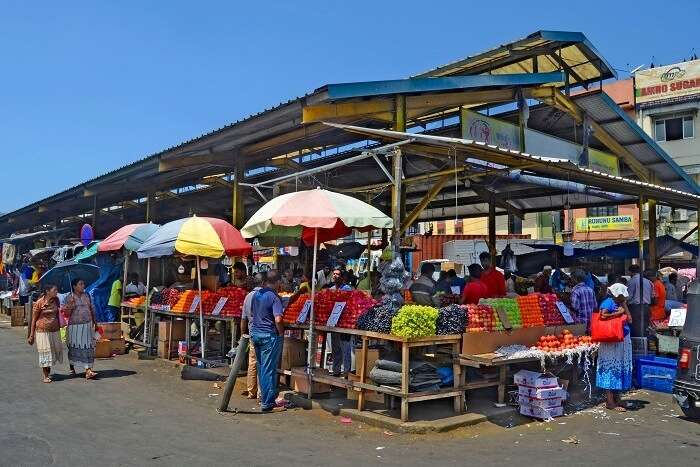 The commercial capital is a must visit as there are a lot of things to do in Sri Lanka in August. Enjoy the colonial British era structures across the city as well as the old antique shops, and eateries. To enjoy the local experience, do visit the open-air market in Pettah and spend some time at the Beira Lake which is known for its scenic island and lakefront paths.
4. Interact With The Elephants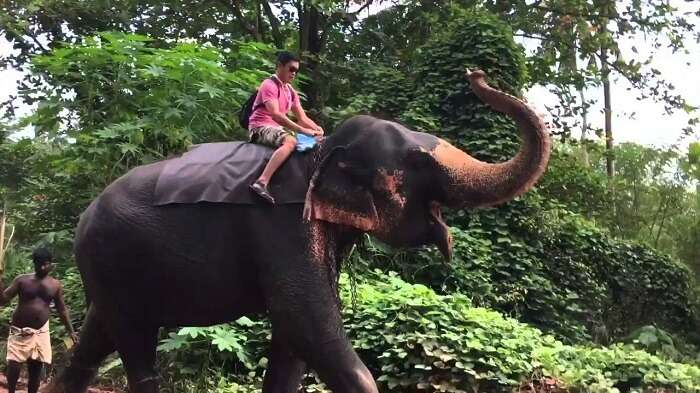 One of the most unique sights that you will witness is the elephant gathering at Minneriya, which happens in August. It is a rare sight to see as the herd of elephants gathers at this place, and it is an incredible phenomenon that you must include in your itinerary for Sri Lanka in August. Have fun experiencing the sight in Sri Lanka in August.
Festivals In Sri Lanka In August
Learning about the culture is one of the best things to do while you visit a destination and what better than experiencing and being a part of some of the festivals in the country in August. Here is a festival you can be a part of if you plan to visit the island in August.
Nallur Festival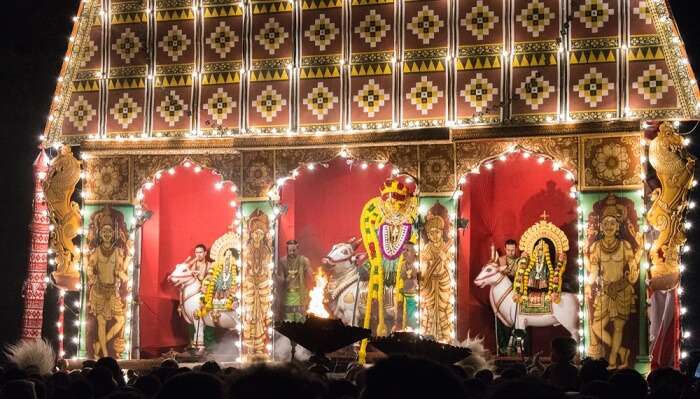 The 25-day long Nallur Festival celebrated to honour Lord Murugan is another affair which is all about glory and grandeur. There are different festivities for different days and devotees from all around the place come to Nallur Kandaswamy Kovil for the celebrations. On the final day of the Chariot(Nallur) Festival a glittering deity seated on a silver throne is carried around the town.
Dates: 5th August-1st September
Where: Jaffna
Seasonal Delicacies In Sri Lanka In August
If you are visiting a place in a particular month there naturally would be things that would just be available at that time. These seasonal delicacies or rather fruits just happen to be some of them.
1. Try Mangosteen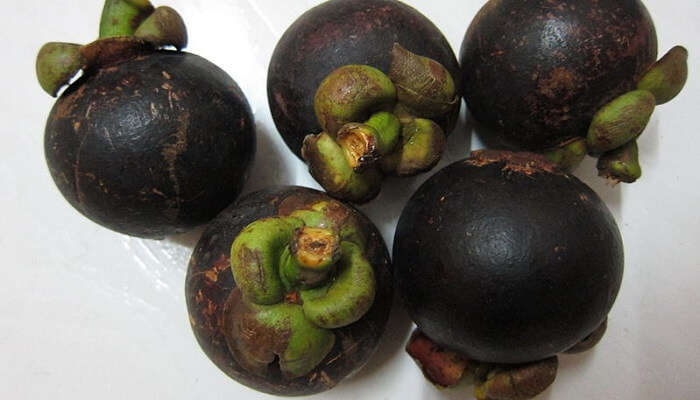 Said to be the queen of fruits, Mangosteen is a fruit which has a sour-sweet taste and is very juicy. Known for its excellent nutritional value, 'Kaluthara', an evergreen tree bears this fruit. Very juicy and rich in vitamin B and C, calcium and even carbohydrates you should definitely try Mangosteen in Sri Lanka.
2. Taste Rambutans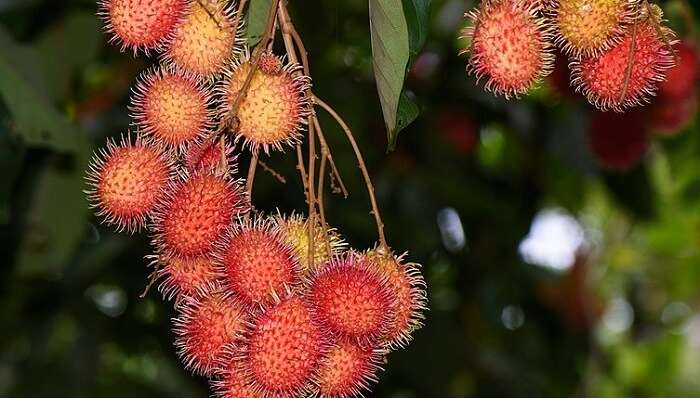 Sri Lankans proudly call it the sexiest fruit ever and no kidding if you see it you too would. Somewhat similar to strawberries, Rambutans grow in Colombo and Gampaha. Another place famous for its rambutan orchards is 'Kelani' river valley. July to August is the best season to taste this fruit as an outer covering of hair develops around the surface and it looks very pretty.
Getting Around In Sri Lanka In August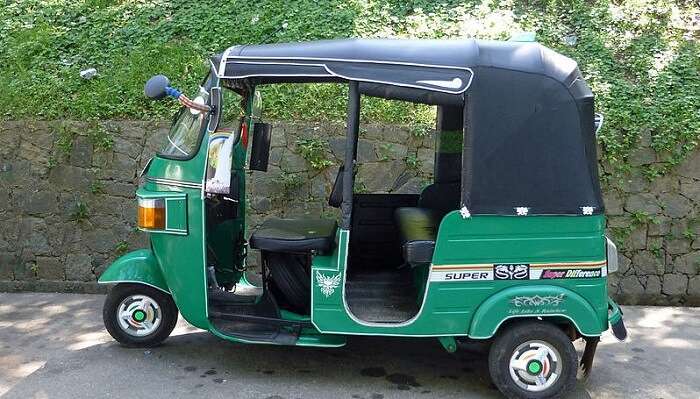 Sri Lanka undoubtedly is the best example of having a lot to offer in such a small space. With no dearth of mesmerising landscapes and scenic views Sri Lanka also offers great connectivity and getting around in Sri Lanka is very convenient. Here's how.
By Car: The most comfortable and convenient way to roam around and explore Sri Lanka is by hiring a car with a driver. The drivers often have a great knowledge about the local tourist spots and the things you can do at the various destinations.
By Train: Exploring Sri Lanka on train is another way you can opt for. The scenic beauty and the routes especially Kandy to Ella and Nuwara Eliya to Colombo and many others are worth it all.
Bike: Cycling around like a local is a great experience to have and the good news is that you can do it at your convenience in Sri Lanka. You can hire simple mountain bikes which you can easily find at guesthouses. These places also rent out bikes to non-guests.
By Bus: 90,000 Kilometres is how long the roads stretch in Sri Lanka. Buses cover almost 80% of these and getting around Sri Lanka in a bus is the most economical and feasible option. You can choose from Central Transport Buses and Private Buses.
By Tuk Tuk: If you want to feel the closest to what a local feels like in Sri Lanka then exploring the island on a tuk-tuk is what you should be doing. You can use your bargaining skills to get the driver agree on a fare that works best for both sides.
Tips For Visiting Sri Lanka In August
Always start early to avoid the scorching heat and the hustle and bustle of the crowd
Many of the sites open from 6 AM to 7 PM every day
Be ready for showers at any time of the year while you keep an umbrella handy and wear light clothes.
Wearing suitable clothes is recommended before visiting the places of worship.
Do not miss out on the local food, handmade clothes, etc.
Further Read: 8 Romantic Things To Do In Sri Lanka For Newlywed Couples
Even though Sri Lanka is a small island in the middle of the Indian Ocean, it has a vast area that still remains undiscovered by travelers. With a number of forests and natural landscapes still yearning to be explored in Sri Lanka in August, let that monsoon adventure kick-in as you gear up for an amazing trip to Sri Lanka!
Frequently Asked Questions About Sri Lanka In Monsoon
How is the weather in Sri Lanka in August?
The weather in August is dry and one might experience some rainfall towards the end of the month.
What is the best time of the year to visit Sri Lanka?
December to March is the best time to visit Sri Lanka.
When is the rainy season in Sri Lanka?
May to September is the rainy season in Sri Lanka.
Where are the best beaches in Sri Lanka?
The best beaches are in Unawatuna and Hikkaduwa.
Can you drink alcohol in Sri Lanka?
Yes, you can drink alcohol in Sri Lanka. In fact, try Lion Beer which is a famous beer brew in the tropical country.
Can I carry Indian rupees to Sri Lanka?
Sure you can carry Indian rupees in Sri Lanka. However, you won;t be able to use it as it only accepts Sri Lanka currency which is Sri Lankan rupee.
Is Sri Lanka cheaper than India?
No, Sri Lanka is 2.2 times more expensive than India.
---
Looking To Book An International Holiday?
Book memorable holidays on TravelTriangle with 650+ verified travel agents for 65+ domestic and international destinations.
---
People Also Read:
Adventure Trip to Sri Lanka Sri Lanka For Couples Is Sri Lanka Safe For Female Travelers