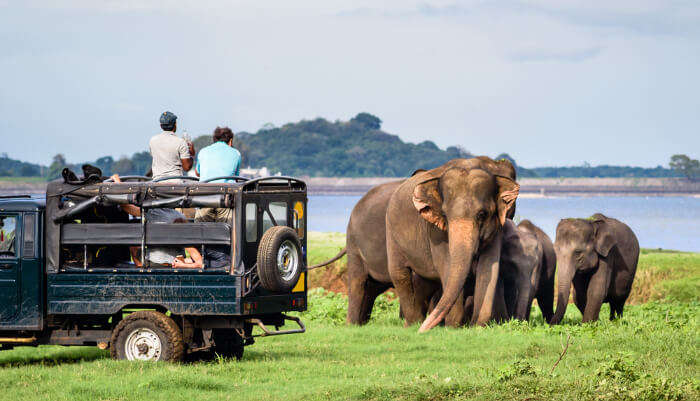 Scenic train journeys, ancient ruins, aromatic tea plantations, and an endless coastline is just beginning to describe Sri Lanka. A beautiful island with welcoming people, it is a great travel destination. And the best part is that one can head here at any time of the year. But the twist comes here. Different parts of the country are ideal to be explored during the best seasons to visit Sri Lanka, depending on the rains and the weather. Here we'll explore Sri Lanka in September and know which places are the best options to explore during the month of September.
Weather In Sri Lanka In September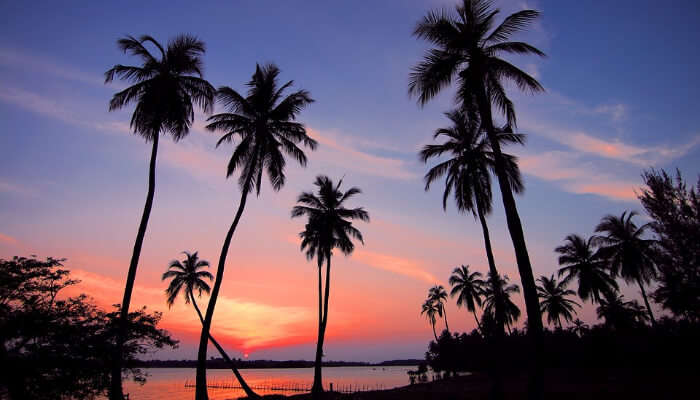 July to September in Sri Lanka is the inter-monsoon period, making September a good time to travel. Although the beaches remain hot and dry, they can be explored in Sri Lanka peak season as well as in September that happens to be the beach season in south Sri Lanka. Sri Lanka is also famous for sighting elephants and if one is a nature enthusiast, then Minneriya National Park and Kaudulla National Park are the places where one can head to in September. Also, one does not see a lot of rush during the month of September, and one can experience a less crowded Sri Lanka during this time of the year. Deals on accommodations are better too and one can easily find great accommodations at cheap prices.
Places To Visit In Sri Lanka In September
If you are headed to Sri Lanka in September then the northern and eastern parts of the island country are good to visit. These are a few places to check out. Have a look.
1. Minneriya National Park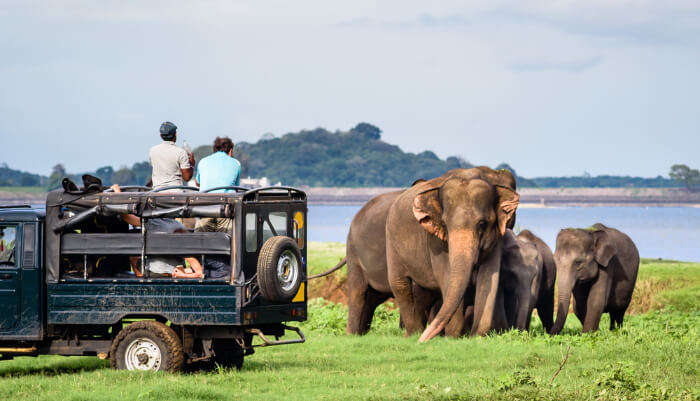 Minneriya National Park in Sri Lanka is famous for 'The Gathering'. This is a spectacle to witness where a huge herd of elephants gather together around the reservoir in the park, and it is a magnificent sight to watch these gigantic animals. The numbers go as high as up to 300 during the peak time of August and September. So, if you are headed to Sri Lanka in September 2022, then add Minneriya National Park to your list.
Location: Maradankadawala-Habarana-Thirukkondaiadimadu Highway, Rambawilla 50150, Sri Lanka
Timings: 6 AM – 6:30 PM
Must Read: 22 Places To Visit In Nuwara Eliya In 2022: The Mini London Of Sri Lanka!
2. Kaudulla National Park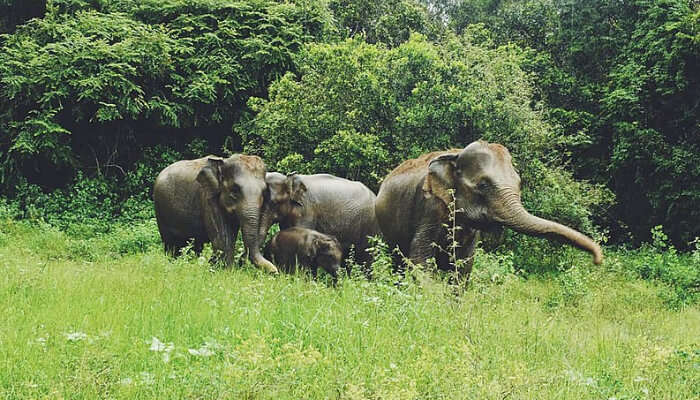 Sri Lanka is a beautiful island country, with a plethora of flora and fauna and some interesting national parks to visit. Another great park to visit if you are traveling to Sri Lanka in September is Kaudulla National Park. It is close to Minneriya National Park and again offers a chance to view the magnificent Asian elephants. September is the end of the dry season, giving one this opportunity. Take a safari tour, and have a great time at Kaudulla National Park.
Location: Galoya Road, Galoya, Sri Lanka
Timings: 6 AM – 6 PM
Suggested Read: 15 Things To Do In Ella In 2022 To Take Your Sri Lanka Trip To The Next Level
3. Trincomalee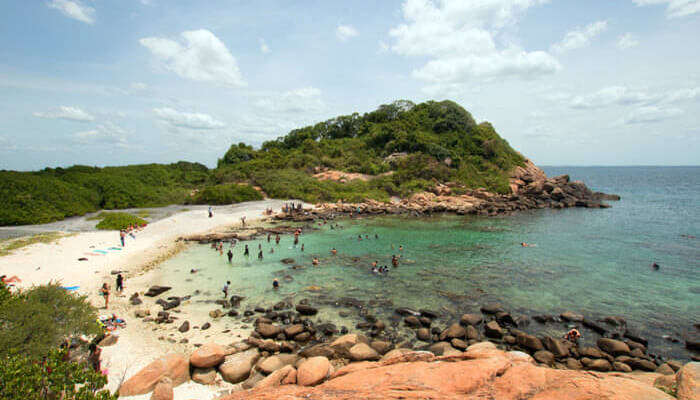 Being an inter monsoon season, there are some specific areas that one can have the best time at in Sri Lanka in September. And if beach vacay is on your mind, then Trincomalee, the port town of Sri Lanka is one great choice. Trincomalee is a historic Lankan town, which offers tourists quite a lot of places to explore. Fort Frederick and Koneswaram Temple are the two major tourist attractions here. The temple is perched on Swami Rock cliff, which is a famous place in the city to watch blue whales. Gokanna Temple is another place to visit here on your Sri Lankan tour. The beaches that one can relax and unwind at are Marble Beach and Nilaveli Beach.
Things to do: Visit the temples, enjoy blue-whale watching, relax at the beaches
Suggested Read: The Complete Guide To Applying For A Sri Lanka Visa For Indians
4. Passikudah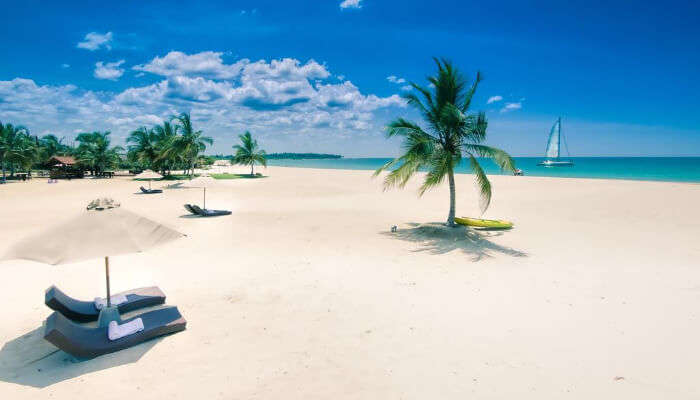 Another town to explore in Sri Lanka in September is Passikudah. This is a beautiful hamlet in the Lankan island. Passikudah is a resort town that is often frequented by travelers today. The town faced a lot of hardships during the 2004 Tsunami but has been recovering since then. One can reach this coastal resort town from Trincomalee. The beaches are beautiful, and the place is amazing to explore. Also, September is a great time to hit the beaches at Passikudah. Relax by the shore, or enjoy a swim here!
Things to do: Sunbathe at the beaches, enjoy a swim
Suggested Read: Viharamahadevi Park: A Handy Guide To Explore This Nature's Paradise In Sri Lanka!
5. Vavuniya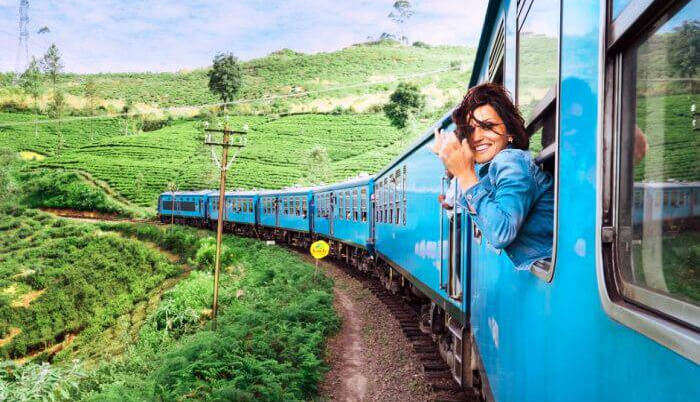 Another city that can be visited in September in Sri Lanka is Vavuniya. This small and quaint town is situated at a distance of around 215 km from Colombo. If one is looking for a serene vacation away from the tourist crowd, then Vavuniya is just the town. Stay here for a couple of days and enjoy your time here like a local. The food is delicious here. One can get to enjoy authentic tasty Sri Lankan food in Vavuniya. Do include the place in your September itinerary.
Things to do: Enjoy authentic local cuisine, explore like a local
Suggested Read: Ceylon Tea Museum: The Perfect Spot To Relish The Taste Of The Authentic Sri Lankan Tea!
How To Reach Sri Lanka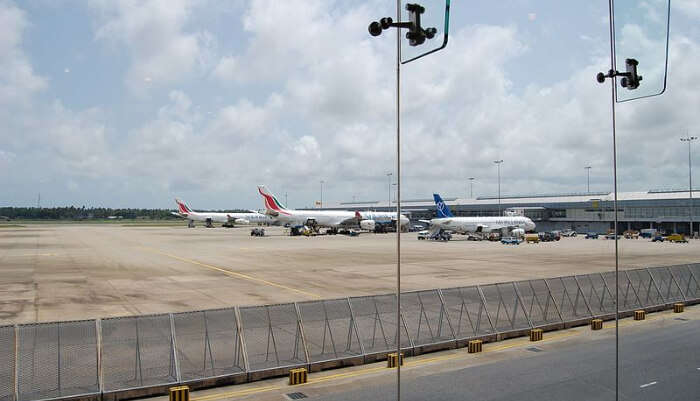 By Air: The best way to reach Sri Lanka from India is via air. One can take direct flights to the island from the major Indian cities like New Delhi and Chennai.
By Water: Another way to reach Sri Lanka is via waterways. One can take a cruise from Mumbai and it takes around 2 days to reach the island. There are ferries too available from Rameshwaram.
Further Read: 10 Best Villas In Mirissa To Soak In A Mesmerizing Sri Lankan Holiday Like Never Before!
Planning a holiday in Sri Lanka in September? Sri Lanka in September is a good time to visit the island if one visits the right parts and coasts of the country. It is the inter monsoon time, so make the most of this period. Enjoy spotting the wildlife, chill at the beaches, and enjoy the authentic food at the small towns of Sri Lanka. Book a trip to Sri Lanka with TravelTriangle and have a great vacay this September!
Frequently Asked Questions About Sri Lanka In September
Q. Is September a good time to visit Sri Lanka?
A. Although the weather is pretty hot in September, it is still a good time to visit the island country and enjoy exploring on a cheaper rates.
Q. How hot is Sri Lanka in September?
A. It is quite hot in Sri Lanka in September. It goes upto 30 degree celsius.
Q. What is the best month to visit Sri Lanka?
A. The best months to visit Sri Lanka are from December to March
Q. What is the rainy season in Sri Lanka?
A. There are two rainy seasons in Sri Lanka. May to September is for South Coast and December to March is for West Coast.
Q. What are the important things to pack for a Sri Lanka trip?
A. If you're wondering what to pack for Sri Lanka in September, then make sure you carry sunscreen, beachwear, a hat, flip flops, wet wipes, sunglasses, and last but not the least, a bottle of water.
---
People Also Read:
Kashmir In September Nepal In September Andaman In September