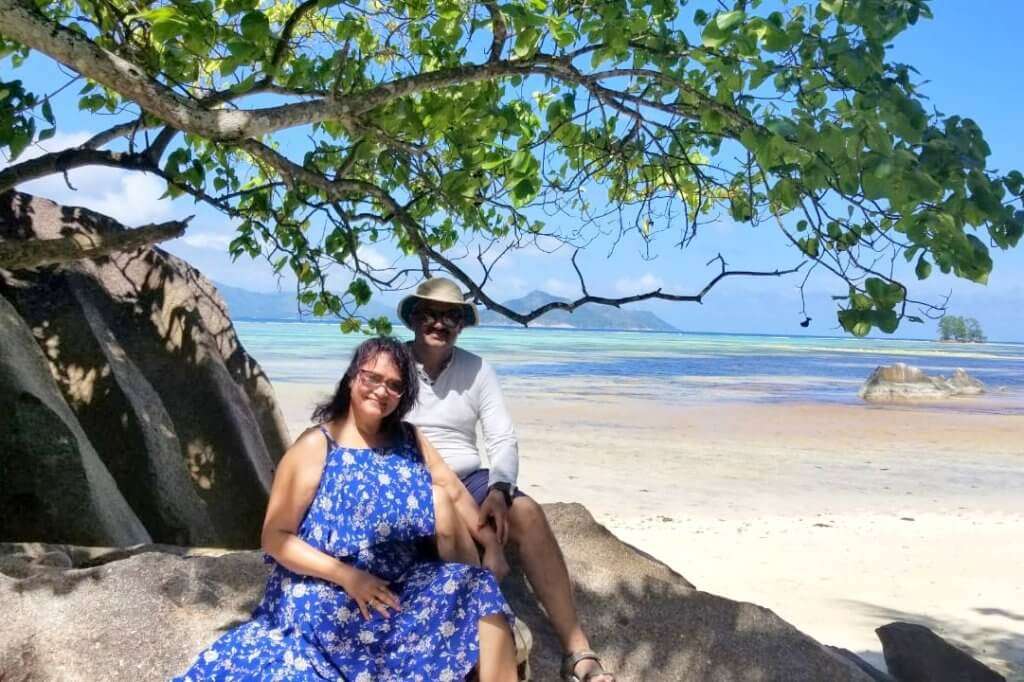 Being a part of the armed forces background, travel has always been a part and parcel of my childhood experiences. Post joining the corporate world, I had the good fortune to travel far and wide across the globe both on work & leisure which made me a true globetrotter with a strong desire to use travel as a learning experience. For me & my wife, travel translates as opening our window to this incredible world & to soak into the sight of history and culture through the first-hand experience.
This winter, we wanted to explore a scintillating and exotic seaside location. We researched many locations but Seychelles fitted the bill completely & was serving the purpose. Since we wanted a hassle-free vacation, we wanted a perfect travel organizer which could help us with a customized itinerary as per our requirements. Fortunately, while surfing, we stumbled upon Traveltriangle and their swift response was what impressed us and we went ahead planning our expedition with them. Here's a glimpse of our wonderful journey!
Romantic Trip To Seychelles Package Details
Trip Type: Romantic Trip
Cost: INR 85500
Duration: 5 Days
Inclusions: Breakfast, La Digue boat & bike tour, local sightseeing, 27×7 assistance, ferry ride, GST, hotel
Exclusions: Airport ticket, personal expense
25 Best Things To Do In Seychelles In 2022 For A Tropical Fun Holiday!
Day 1: Captivated By The Beachy Vibes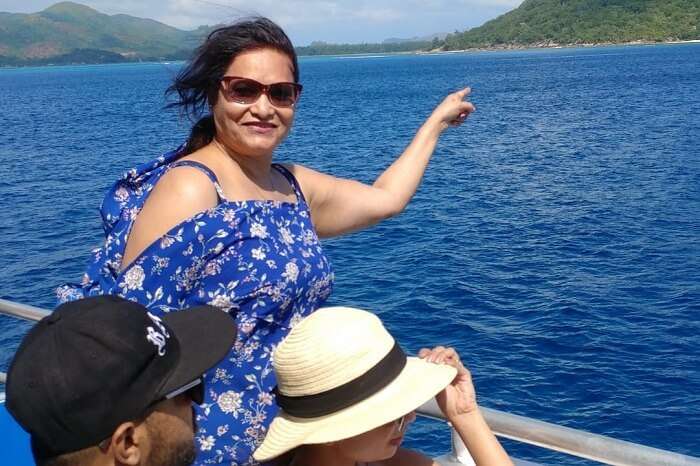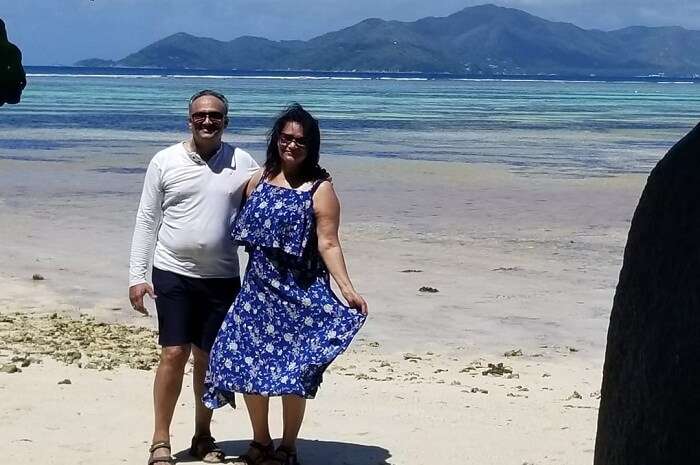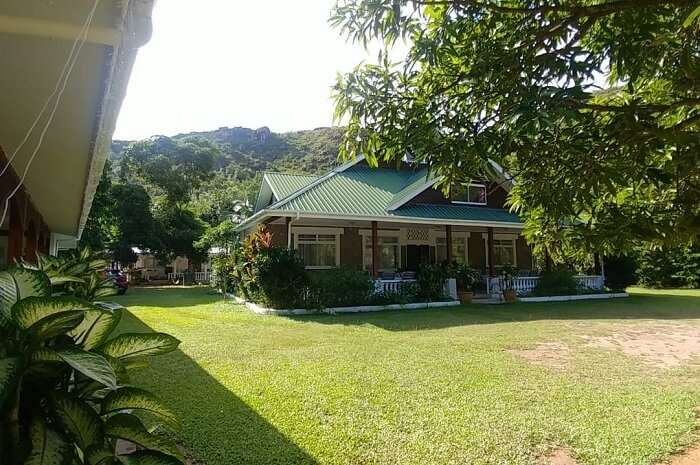 Upon reaching Male, we were greeted by the local tour operator & handed over the travel documents. Since it was an almost 4-hour wait for our ferry to Praslin, we opted for a walking tour of the beautiful capital city. Our driver was quite efficient & informative and picked us up from the airport in an exclusive MPV. He also thoroughly described some of the sights on the way and helped us check in our luggage on the ferry.
After a lovely tour of the city, we took the ferry in the afternoon & reached Praslin island. The moment we reached the Island, we could feel the refreshing & laid-back vibe of the place. There, we stayed in the guest house called Le Chevalier Bay which was the perfect accommodation for us with marvelous facilities, hospitable staff, and a fantastic location. We could hop over the beach in no time and needless to say, the charming beach with powdery white sand fringed by trees and rock formations scattered around, was a true delight. We reached the beach just around sunset and were rewarded with a spectacularly colorful sunset (it was the icing on the cake).
Day 2: Exploring The Paradise: La Digue Island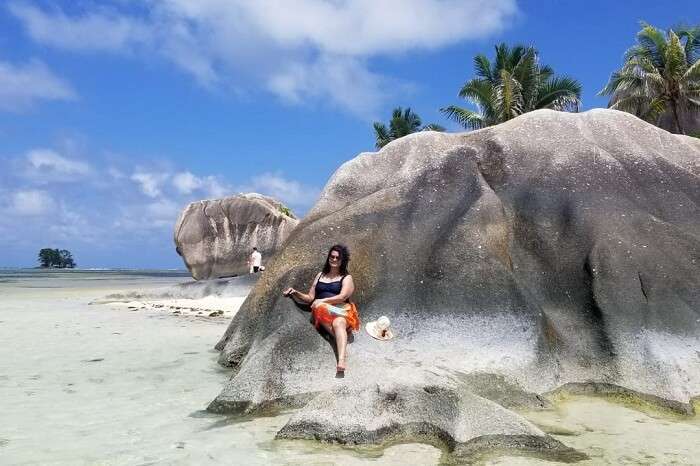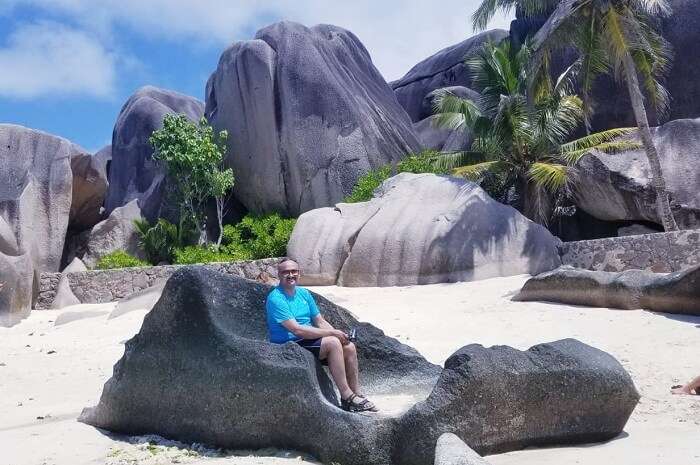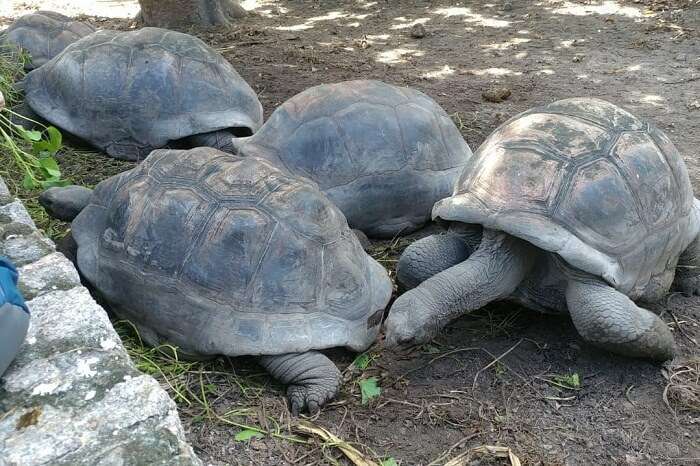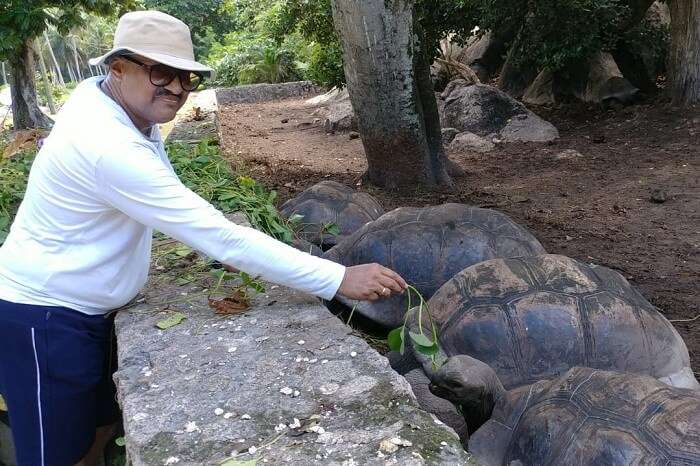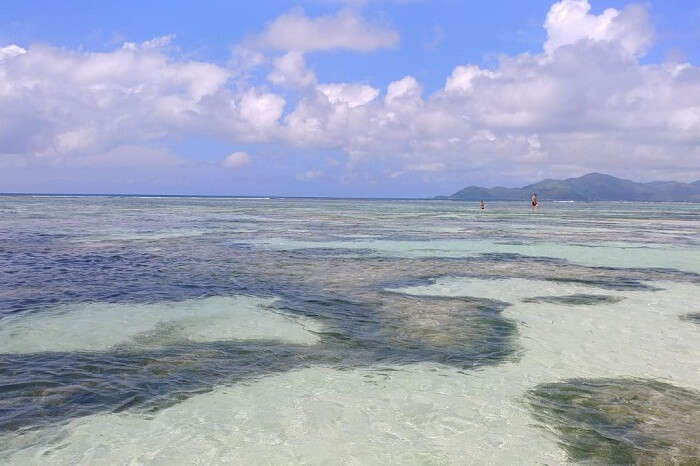 Our next day was devoted to La Digue island. We took a marvelous ferry ride to the island where our local tour representative was waiting for us. We had requested for and was pleasantly surprised to be given a tandem bicycle for our day-long tour of the island. Biking down the roads of La Digue on a tandem bicycle was one of a kind experience. Frankly, we were the only user of this type of bicycle huffing and puffing our way around, but we immensely enjoying it.
Our first stop was a small vanilla farm where we came across big turtles inside an enclosed pen where we spent some time feeding them with leaves. Continuing on our bicycle we traveled a few hundred meters more till we could see one of the most photographed beaches in the world in the background. We spent a couple of hours there amongst the amazingly statuesque granite rock formations on the beach, almost like they were deliberately placed there to be captured. The best place to see these rock formations is by wading out into the sea and then looking towards the beach. One has to be careful though because there is a lot of loose rock and seaweeds on the sea floor which could hurt.
We also had a great time feeding schools of different types of fish in the shallow waters. After a tiring day in the sun, it was refreshing to partake of the fresh coconut juice which was available with a sole vendor on the beach. Tad expensive though, but nothing like sipping the sweet coconut water straight from a freshly cut coconut. Reluctantly, we peddled our way back to the ferry station as it was time to take the ferry back to Praslin. The only regret as we took the ferry back to Praslin was missing the sunset which I am sure would have been mindblowing.
Honeymoon In Seychelles: An Affair To Remember In 2022!
Day 3: A True Heaven On Earth: Le Chevalier Bay beach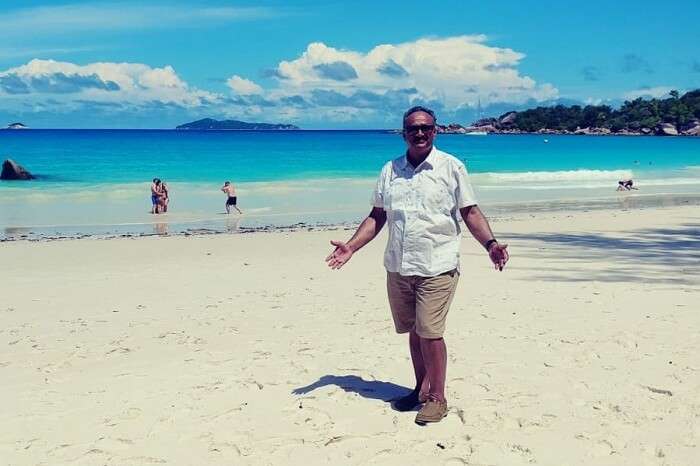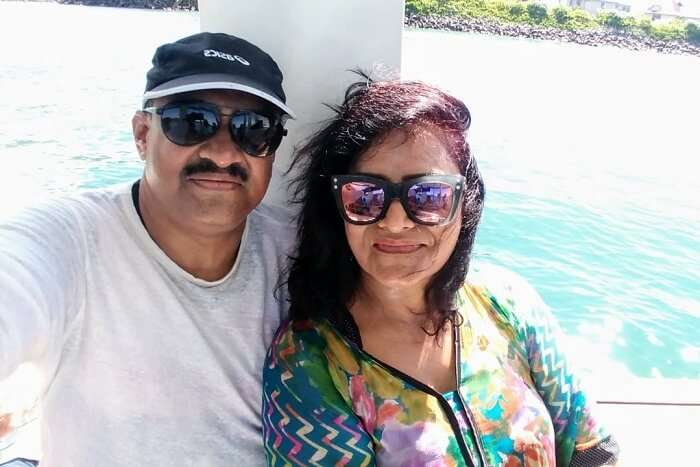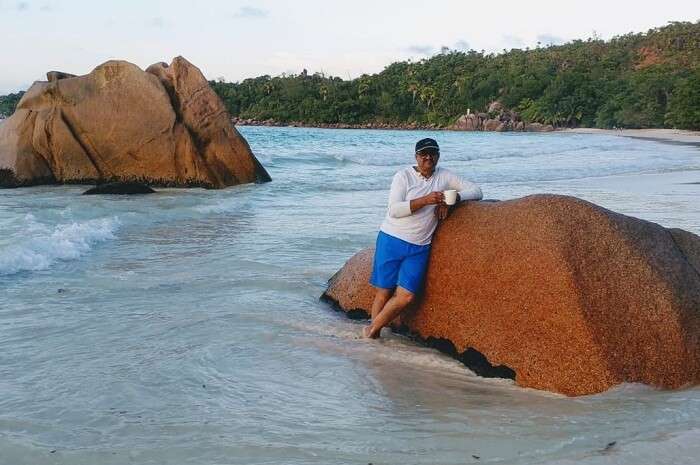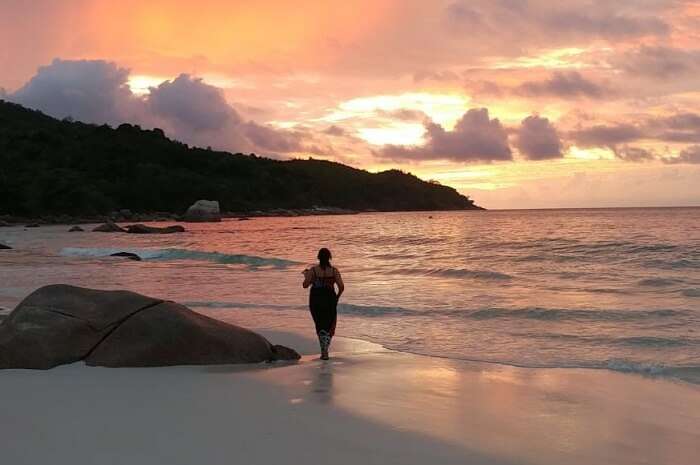 Sheer relaxation and an escape to the city life were what we were looking for on this vacation. Each day amidst freshness of the beaches was giving was commendable positive energy. On this day, we had planned the entire day to laze around the beautiful Le Chevalier Bay beach, which in my opinion is one of the best beaches I have come across anywhere. The beach got a very nice slope and beautiful powdery white sand. The sea was a bit choppy, however, we managed to enjoy while getting into the water every now & then. We were truly basking in the glory of serenity. Upon coming back to the guesthouse, we hit the bed and had a good night's rest to charge us up for the next eventful day.
Day 4: Mahe Island, Here We Come!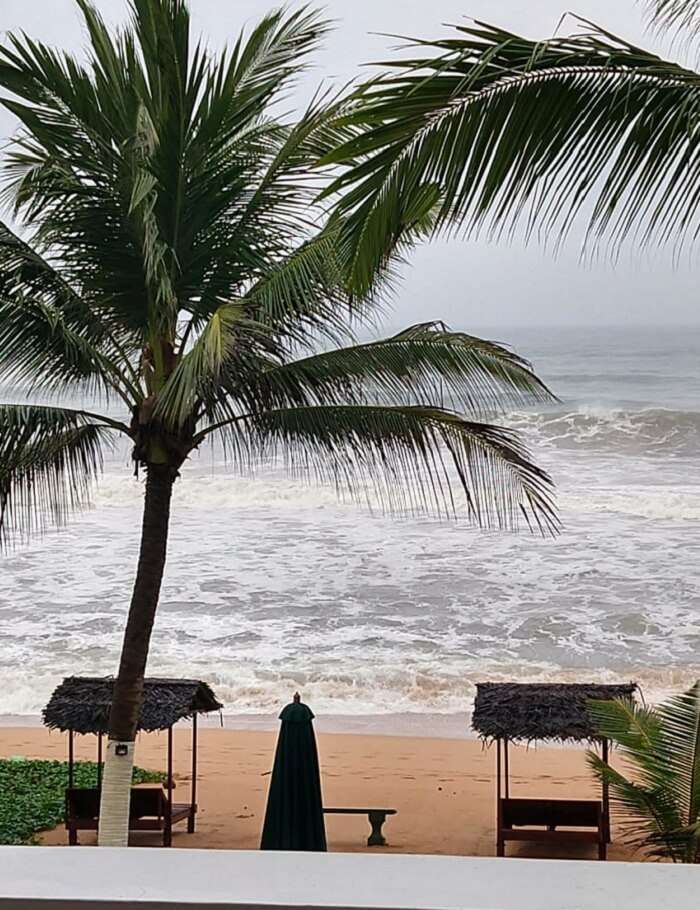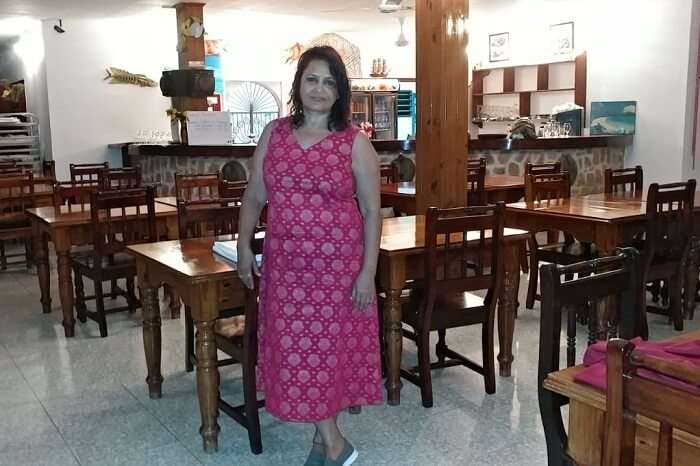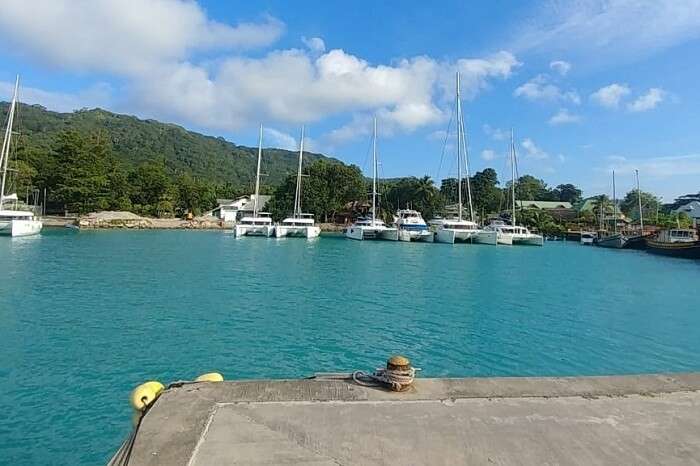 Post gorging on a flavorsome breakfast, we wistfully took the ferry back to Mahe island after three lovely days at Praslin island. Those days in the paradise will always be etched in our memories. Upon reaching another magical world, Mahe Island, we checked in at Berjaya Hotel at Vallon Bay. With natural beauty all around, Mahe is one of the largest islands in Seychelles. Here also, we were getting relaxed while spending time at the beach. We noticed that due to golden-brown sand, the water was not as clear as in Praslin, but the beach has a very shallow gradient. Nevertheless, spending the day by the charming beach was utterly worthwhile.
Seychelles Islands In 2022: An Archipelago Of Surreal Beauty And Luxury Resorts
Day 5: Hidden Depths Of Marine Life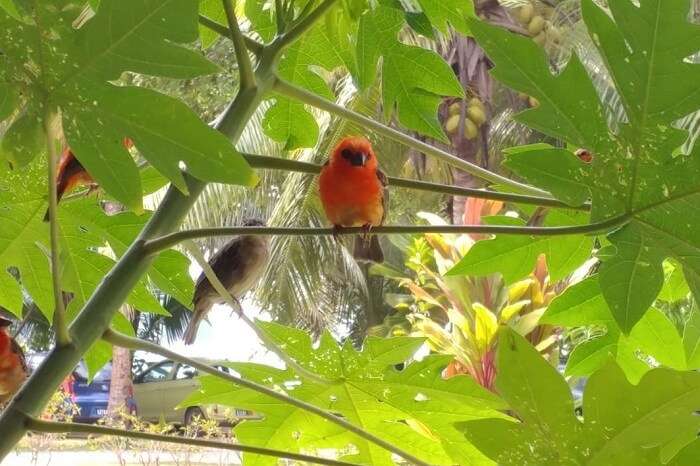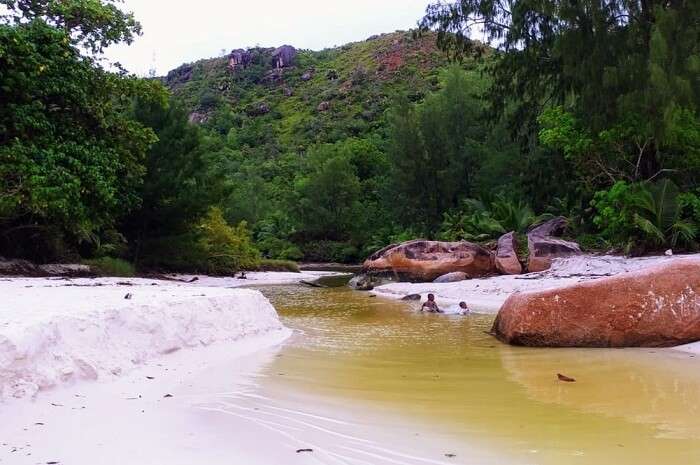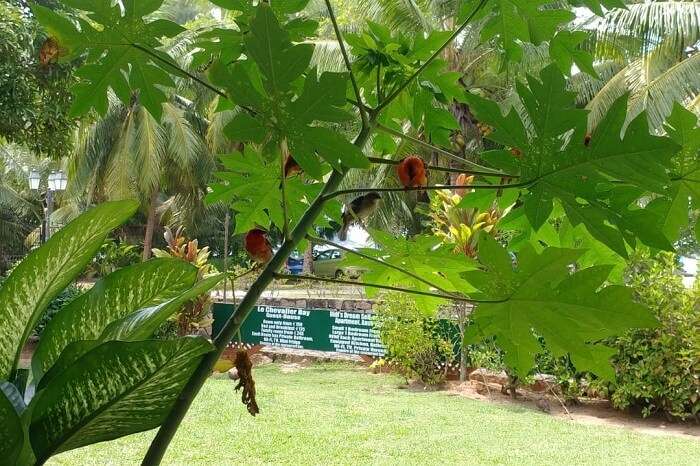 Moving on with an amazing trip, on day 5, we went for a day-long marine life & beach hopping trip on a glass-bottomed boat through a local tour operator at great prices. There we were enjoying a marvelous view of various types of corals and countless colorful fishes. The glass bottom Boat ride is indeed a must while coming here.
Apart from this, we wanted to explore our adventurous sides, so we went ahead with snorkeling. Exploring the underwater world while encountering beautiful fishes frolicking around & mysterious creatures hiding in the kaleidoscopic coral reefs was a sight that is beyond belief. The corals & fishes were so angelic & captivating that we wished we could be with them. We also visited a few small yet pleasant beaches and had a wonderful barbeque lunch at one of these islands. The highlight of this dazzling day was to catch a glimpse of the enigmatic marine life.
Last Day: Can't Believe It's A Goodbye Day!
Since it was our last day, we just wanted to keep it simple. Hence, we spent some great time on the Vallon Bay beach while taking pleasure in the picturesque views and feel the serene vibe of this beautiful place one last time. We heard somewhere that Seychelles is a shopper's paradise and obviously before going back, we wanted to buy some souvenirs and gifts for our loved ones, so we went ahead for some quick time shopping. We hardly realized how our trip reached its end and finally it was the time to fly back to Mumbai. While the ride back to the airport, we were having flashbacks of each day which was sheer dreamlike. These 6 blissful days amidst the breathtaking natural beauty gave us innumerable memories that we will cherish forever.
Secrets Of The Seychelles: A Pocket Guide To Witness All The Hidden Gems
The highlight of our trip
The beautiful pristine beach at Le Chevalier Bay on Praslin island and the granite formations at Source d'Argent in La Digue were lovely sights to behold.
Did we come across any negative experience?
Fortunately, ours was a perfect vacation without any hassle.
Thing we missed out on
We wish we could witness the alluring Sunset at Source d'Argent beach.
Our overall experience with Travel Triangle
We are absolutely satisfied with the professionalism and great services of Travel Triangle. Our travel expert was always connected with us 24×7 and made sure that we don't face any obstacles. We highly appreciate their efforts!
A quick tip to future travelers
Try to spend a night at La Digue island to catch the sunset at the most photographed beach in the world, Source d'Argent. Also, plan more time in Praslin than in Mahe.
A Comprehensive Guide To Desroches Island In Seychelles For Backpackers
Did you also get smitten by their fabulous vacation? If yes, then plan a romantic trip to Seychelles to get immersed in the pristine & breathtaking beachy vibes. Whether you want to go for some water activities or just want to laze around the blissful beaches, this place offers you countless ways to liberate from mundane life and rejuvenate.