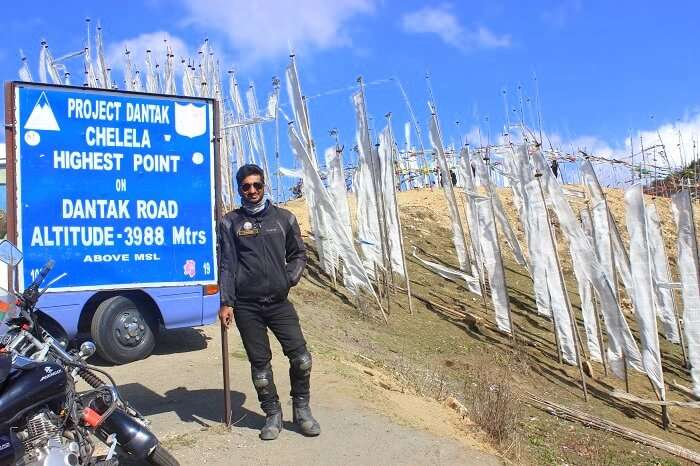 Tariq shares a thrilling account of his solo bike trip to Bhutan and tells us how his almost 5000 KM journey helped him overcome depression and other challenges. His little adventures will make you believe that sometimes a road trip is all you need to bring back the zeal in life.
My name is Tariq Shakeel, 28 now, I am into finance and accounting and a freelance tutor, who is chasing his passion and turning out to be a full time traveler. When I started traveling, I had no idea what 'traveling' really is.
I grew up amidst nature but it soon drifted away, I wanted it back!
Being born and raised up in a suburban family, I had many opportunities to stay in close proximity with nature, forests, hills, and rivers. However, after moving into cities, all of this was gone and I started longing for this close contact with nature, which pushed me to visit new places in search of peace and belonging.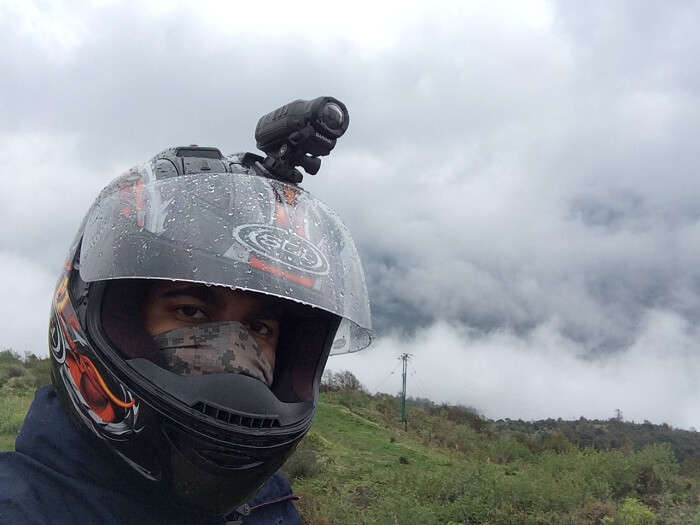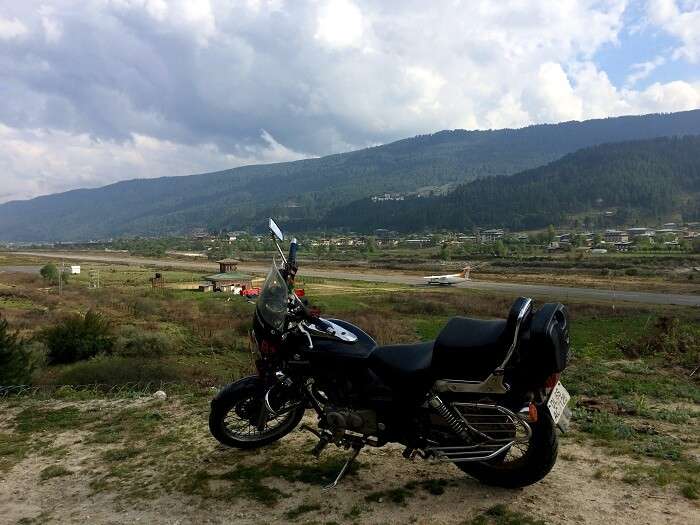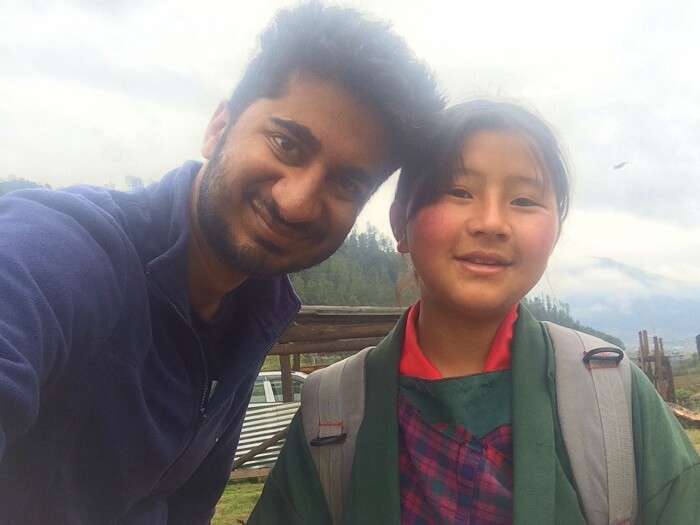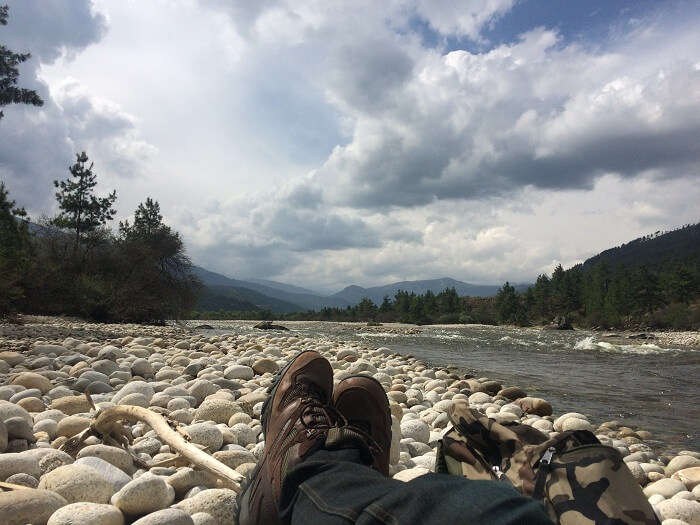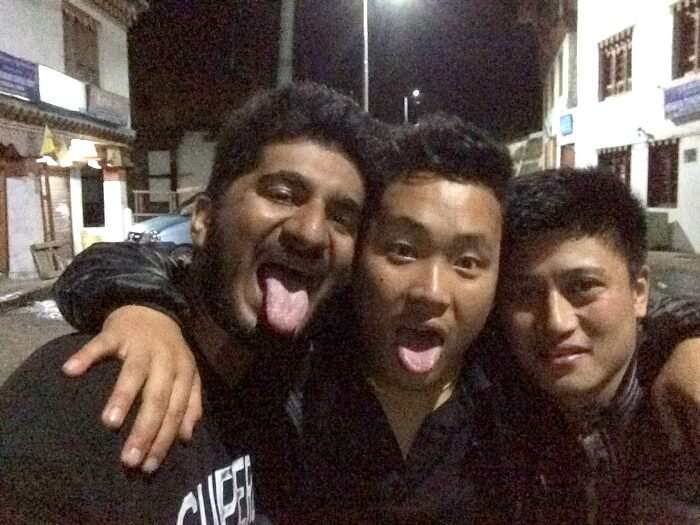 Thankfully, I had my bike with me which not only gave me freedom to roam but also think and explore. It gave me an opportunity to reach out to remote places and connect with new people, traditions, and customs.
Travel for me is..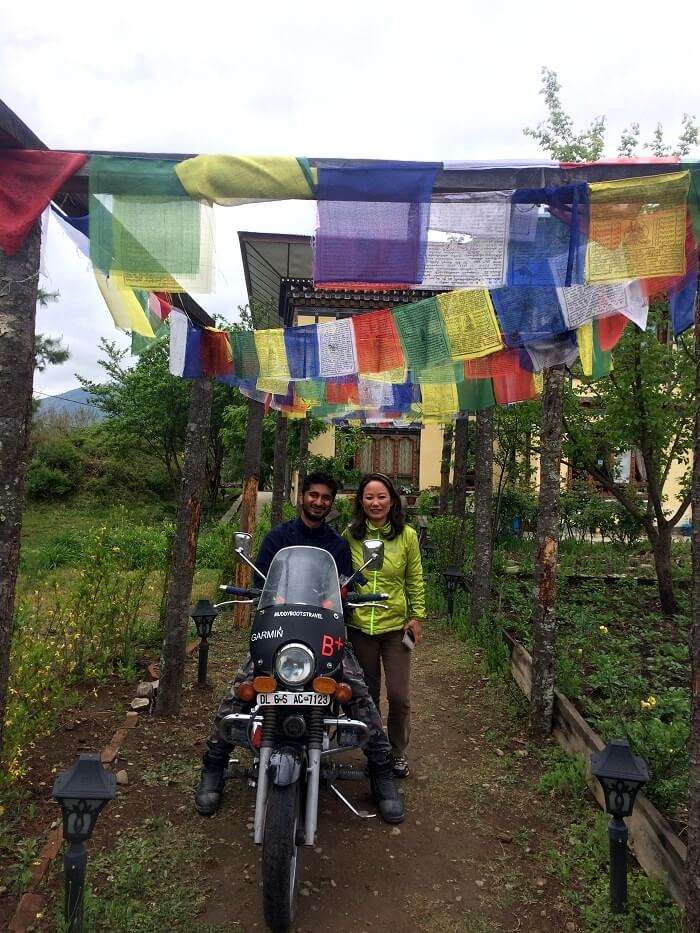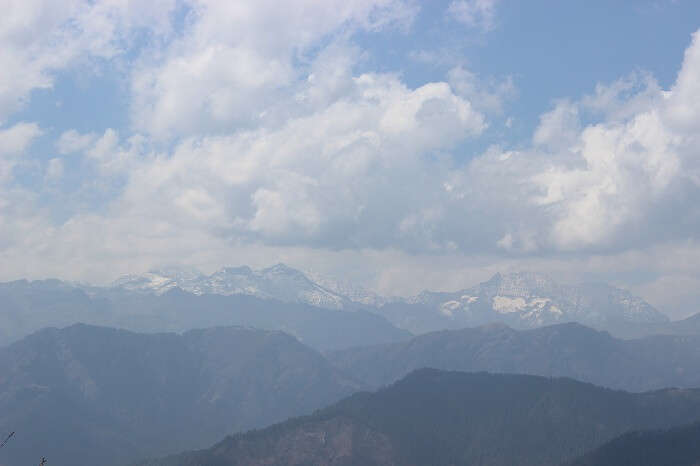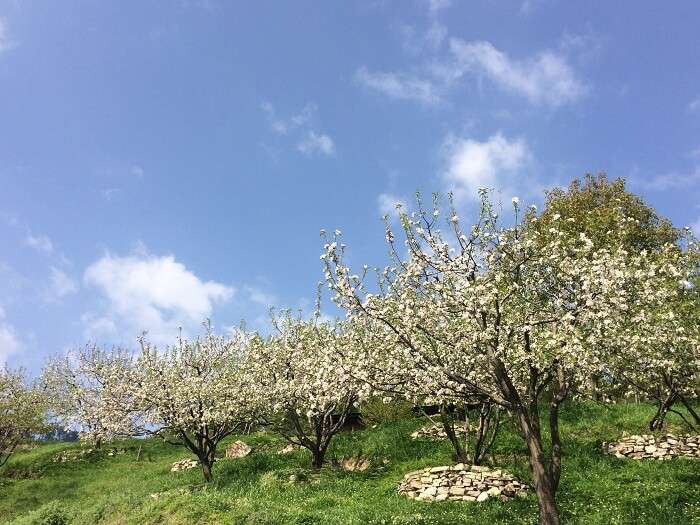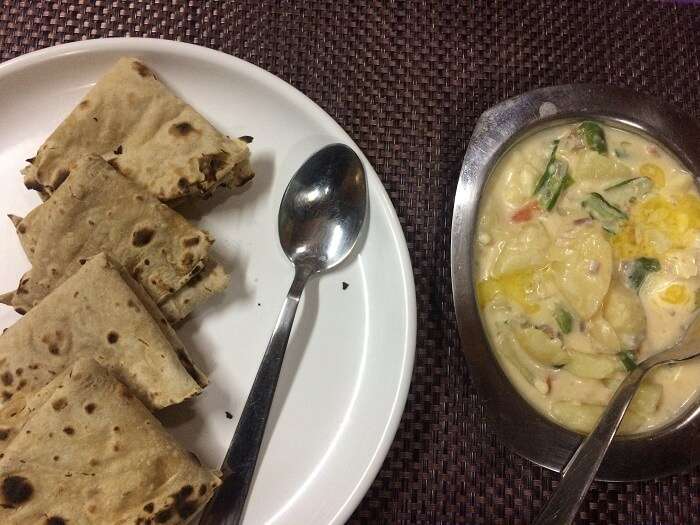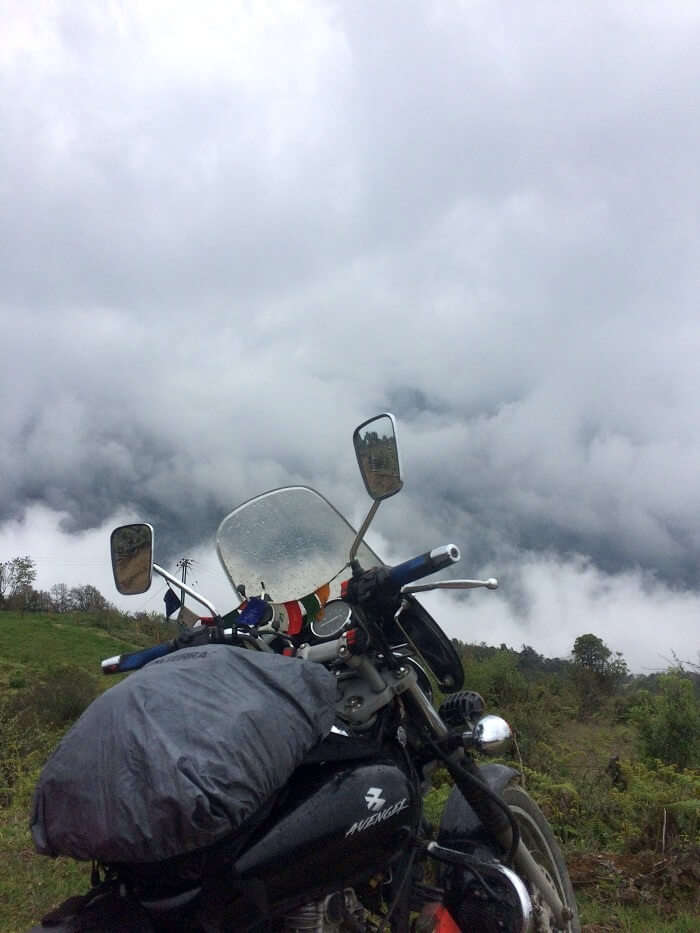 For me, travelling is all about seeing new things, getting new impressions, and having different experiences. Unlike popular belief, it is not about escaping from our daily grind and the thousands of small and big obligations that life brings with it. It is about removing the veil that lies between nature and us and finding out that how nature is always pure, mysterious and giving.
Traveling very often means, putting up with way less than we are used to, staying in rooms that might not live up to our usual standards, waiting for bus, trains or airplanes to arrive or depart, enduring annoying security procedures, dealing with unknown languages and undecipherable street signs, eating things our stomachs are not cut out for and subjecting ourselves to different time rhythms and zones. But for me, traveling is all about photography and experiences since photographs are the best memories I can create.
My past experiences with traveling and how has things changed since then!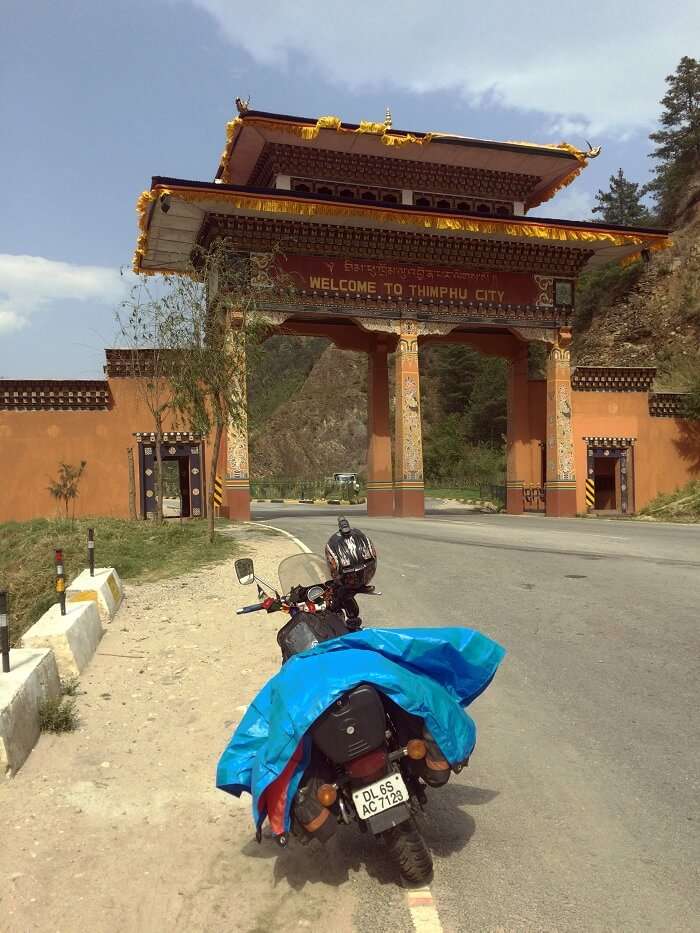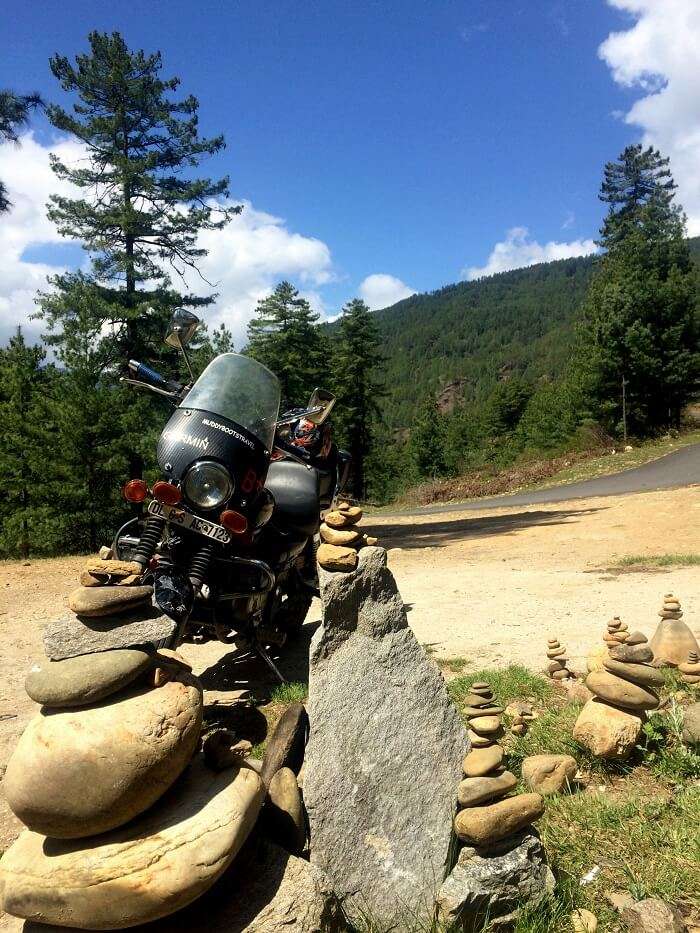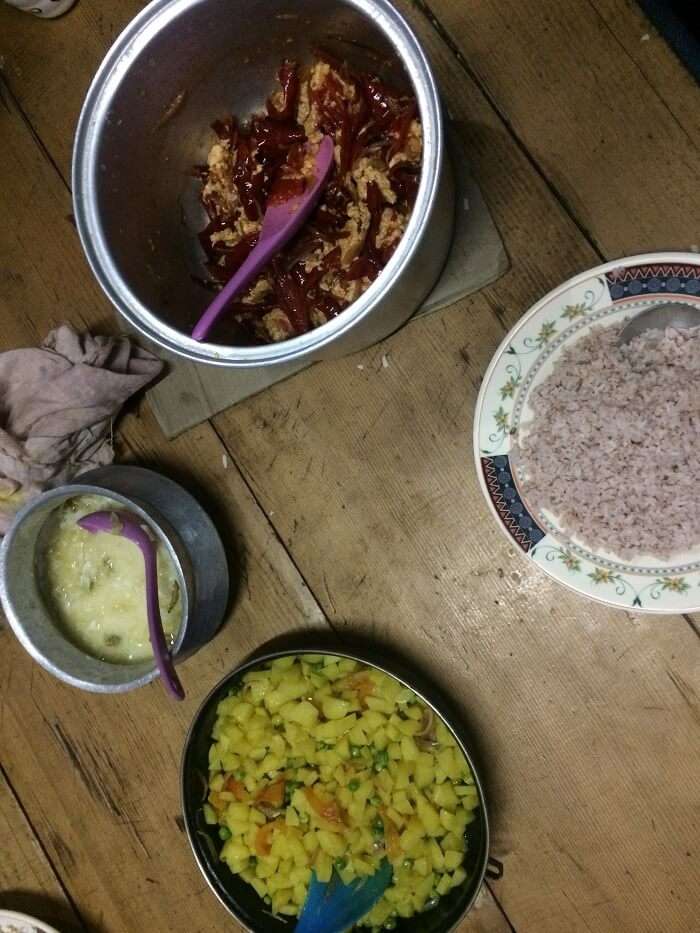 I have been traveling since my school days and even since then, it has always been as important as my studies. I remember going on vacations with my parents and going on adventurous school trips with school mates. I remember learning skiing when I was in 9th standard.
But now, I travel for travel's sake. The great affair is to move. Travelling is more than the seeing of sights; it is a change that goes on, deep and permanent, in the ideas of living. To my mind, the greatest reward and luxury of travelling was to be able to experience everyday things as if for the first time, to be in a position in which almost nothing is so familiar that it is taken for granted.
Every new place contributes something new in my life. Talking about my favorite experiences, From Trekking in Himalayas to Spending sleepless nights at the frozen Chadar River trek where the temperature dips to -35 Degrees, to riding through some of the highest motorable passes and villages, to riding on the mighty Sach pass and India's most dangerous road of Killar – Kishtwar, every thing is memorable and special for me.
Solo bike trip to Bhutan, a ride that helped me overcome depression!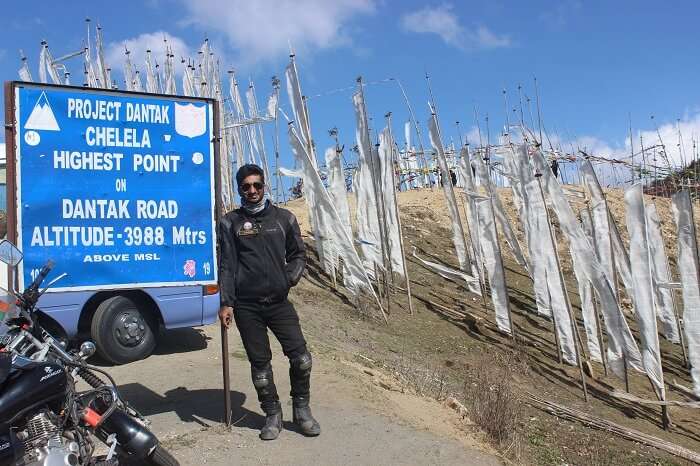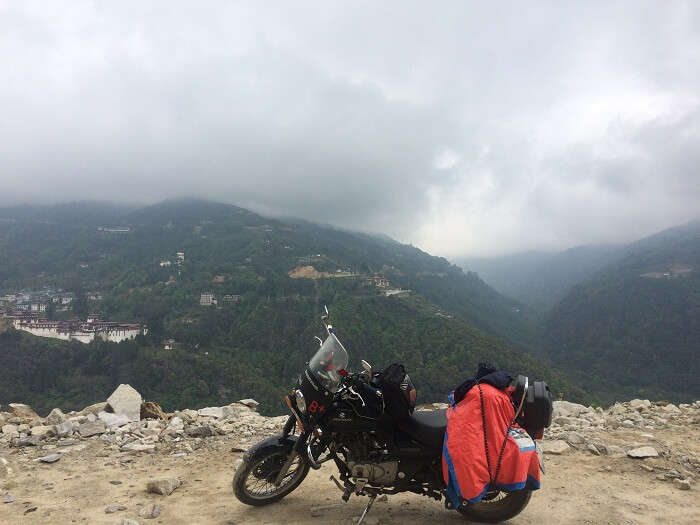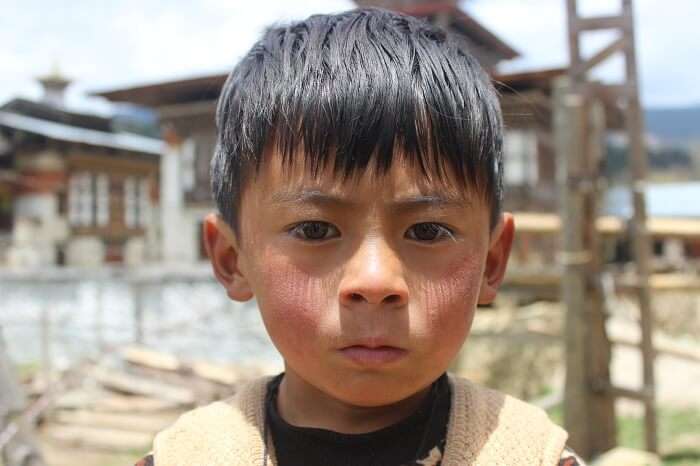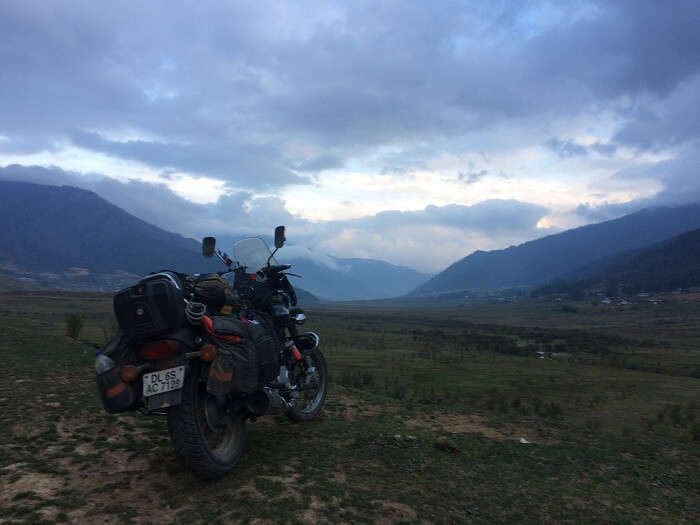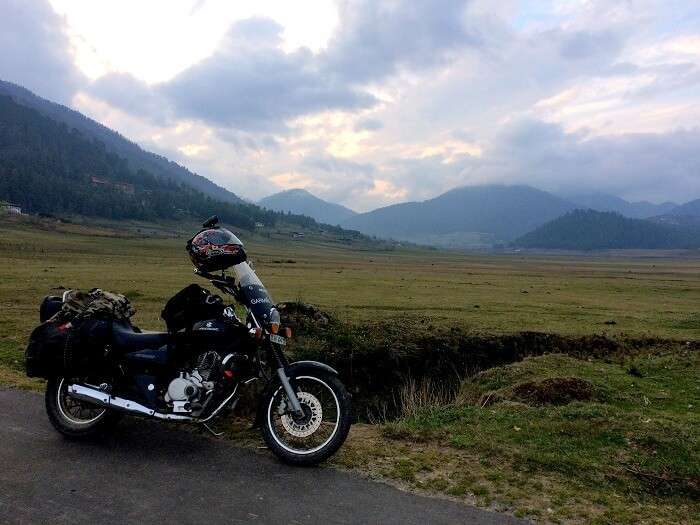 There are wounds that never show on the body but are deeper and more hurtful than anything that bleeds. This is called 'depression'.
Depression is a disease, just like any other. You hear? People can give you support. But you have to treat yourself. This is what I was told by my counselor. And I was put on medicines.
I was shattered by the cruel phases of my life and didn't have any idea how to collect those shattered pieces and move on. A depressed person doesn't have control over their thoughts. Depression makes it very difficult to do anything; to take any action. While I was suffering from it, all I felt like doing was to lock myself in my room and stay in bed for days. I know it will just take me 5 minutes to eat my food or to take a bath or just to wash my face. But I remember, I didn't move. But then they say, the best part of being sad is that you learn something.
And one beautiful morning, I decided to ride again. I mustered enough Courage to say to myself that you are way worthy of all the beautiful things that nature is holding in her.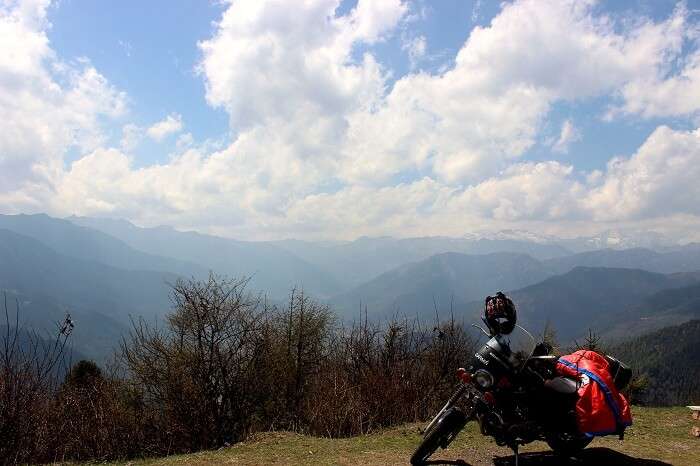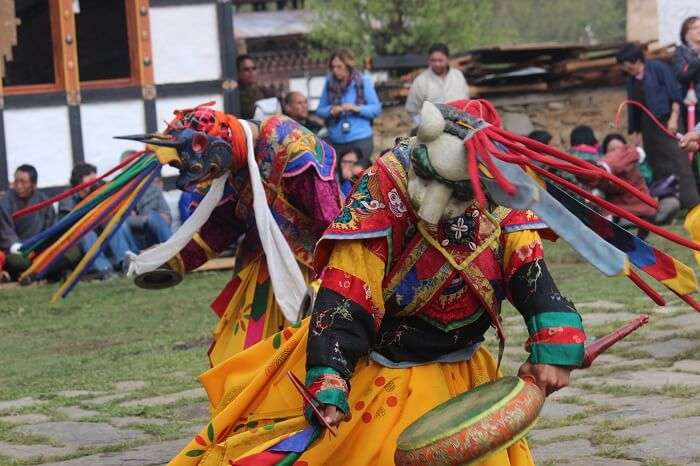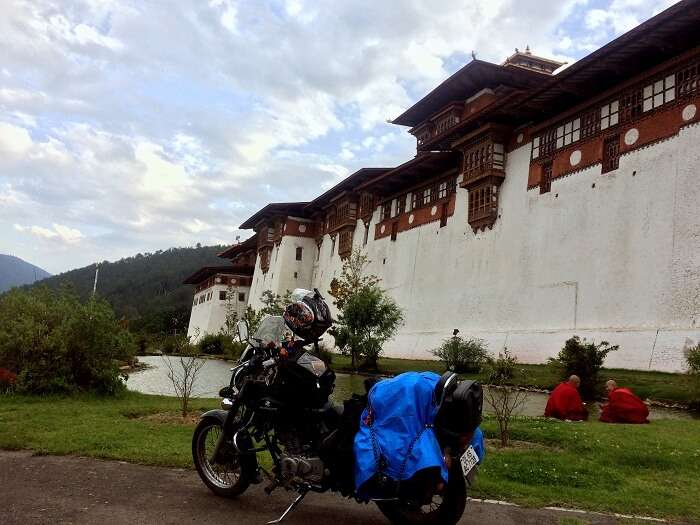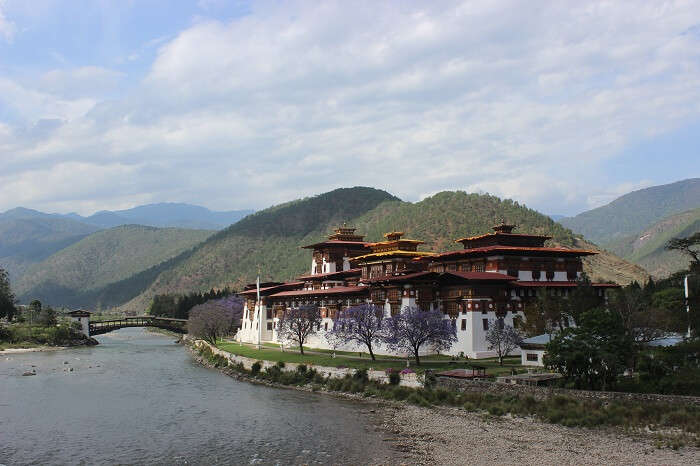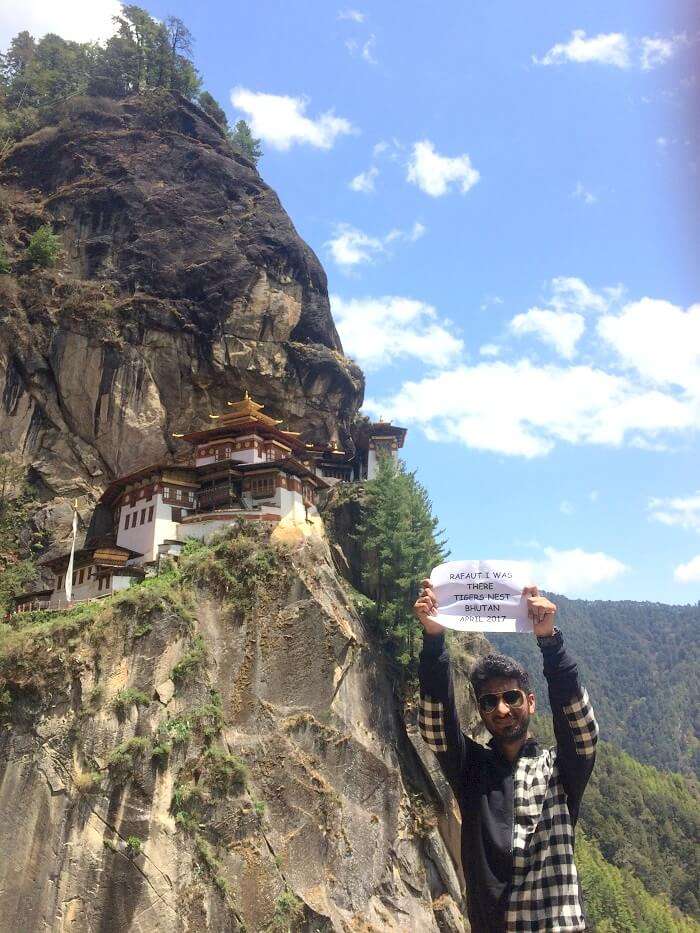 Every depressed person has his or her own story of combating depression. So the same thing may work for few but not for others. My story is something weird. I decided to fight against it by doing what I am good at. Ride. A ride for my life Nature is pure, mysterious and always giving. And so was I. Time and again people have shown their nasty and selfish side to nature but it always gives back the pleasure and the beauty of being with it. I decided to find my solace by motor biking to world's happiest country Kingdom Of Bhutan
For my part, I traveled not to go anywhere, but to go. I travelled for travel's sake. The great affair was to move. Travelling was more than the seeing of sights; it was a change that goes on, deep and permanent, in the ideas of living. To my mind, the greatest reward and luxury of travelling was to be able to experience everyday things as if for the first time, to be in a position in which almost nothing is so familiar that it is taken for granted.
My initial plan was to start from Delhi and cross Lucknow via the longest expressway Agra – Lucknow expressway of whopping 550 kms. Next day reach Silliguri via Muzaffarpur and cross the Indo-Bhutan border and enter Bhutan via Phuntsholing. Then Cruise across Bhutan starting from West Bhutan and going towards East Bhutan.
---
Planning your holiday but confused about where to go? These travel stories help you find your best trip ever!
Real travel stories. Real stays. Handy tips to help you make the right choice.
---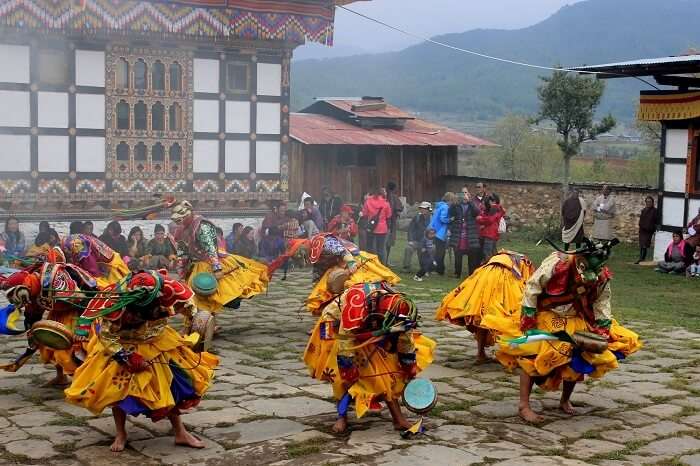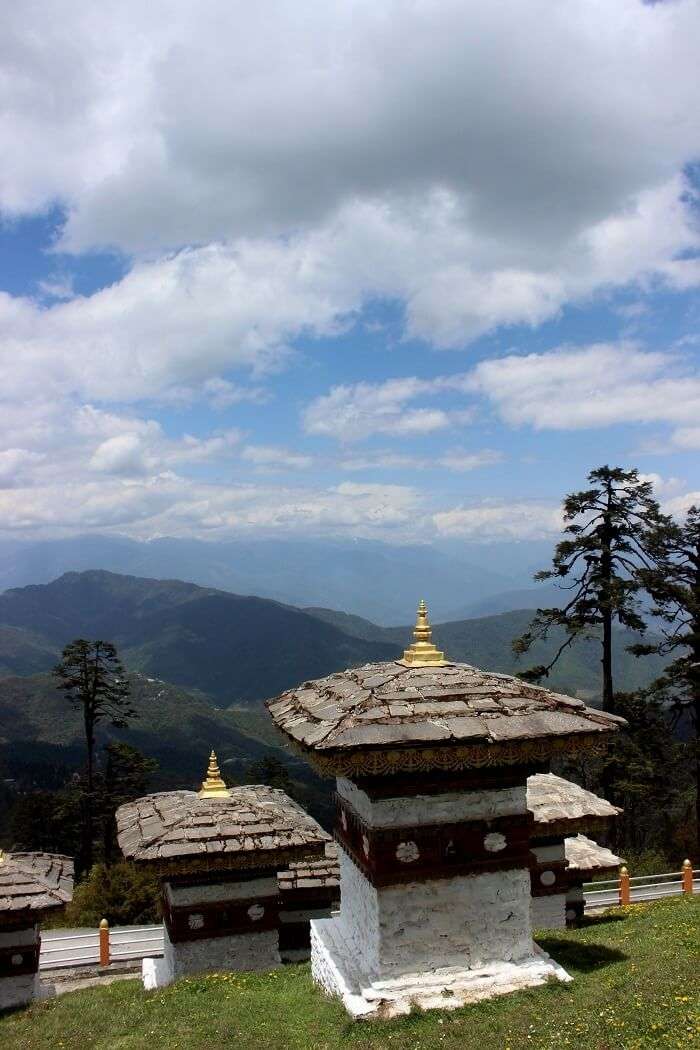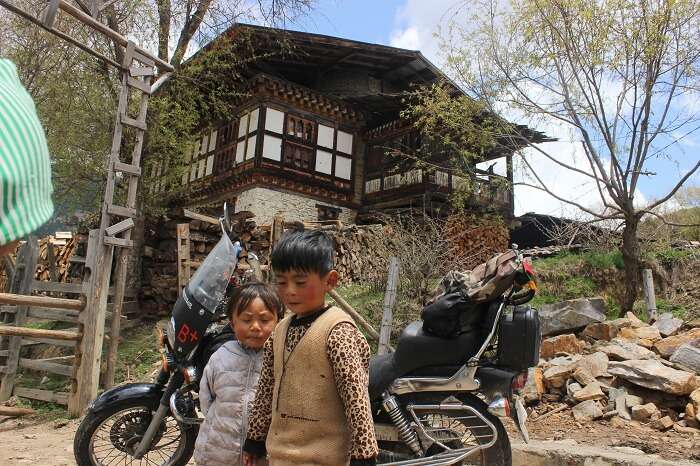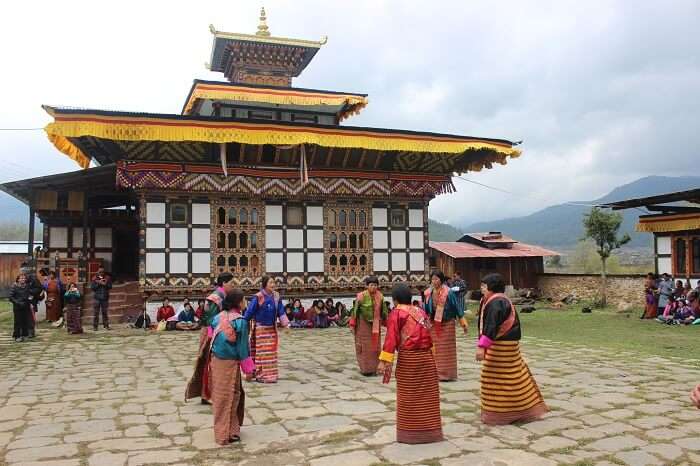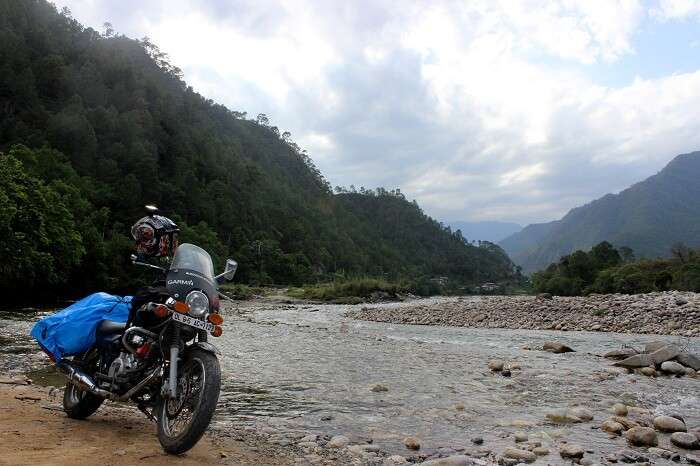 The route plan was Delhi- Lucknow – Silliguri – Phuntsholing – Thimphu – Haa – Chelela pass – Paro – Tigers nest – Thimphu – Dochula pass – Punakha – Chimi Lhakhang – Phobjikha – Gangtey – Trongsa – Chumhi – Jakar – Tang valley – Ura Valley – Jakar – Trongsa – Tingtibbi – Gelephu (border city) – Silliguri – Lucknow – Delhi.
Bhutan is a purely mountainous country. Nested in the Himalayas, more than 60% of its area is still forest covered. It's a land of history, mystery, and culture. I can relate myself to nature very well.
Travelling on my bike on Bhutan's road was so unpredictable that on an average it had 10 turns per kilometer. Altitude changes frequently between 2000 to 4000 Meters. From Roads to no roads, rains mud slush winds… nothing could deter me. Riding in the scorching heat of 45 degrees of four states namely New Delhi, Uttar Pradesh, Bihar, and West Bengal, I reached the Kingdom of Bhutan and took shelter in the lap of Mighty Himalayas. I never visited clubs in my life, but after dancing to the beats of a local club in Trongsa I realized that people don't have time to judge or notice you.
Travel is the biggest teacher after life!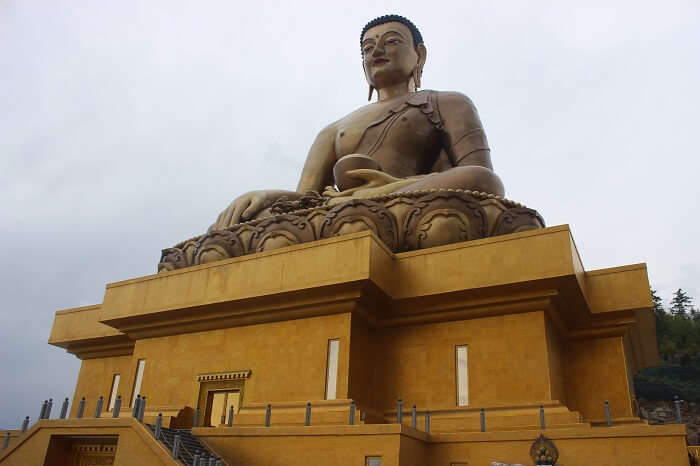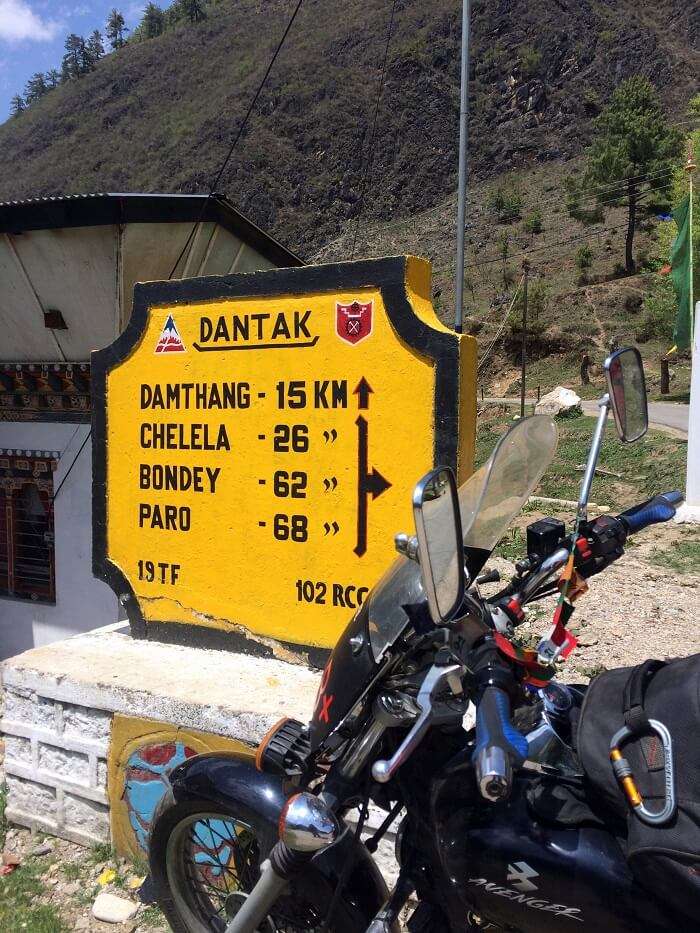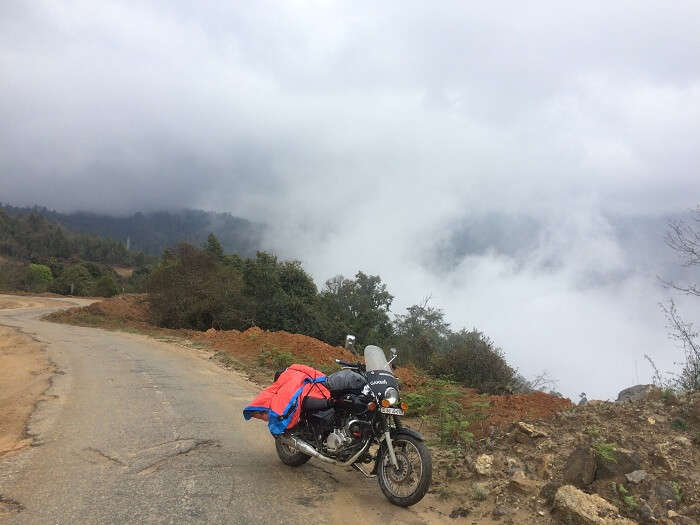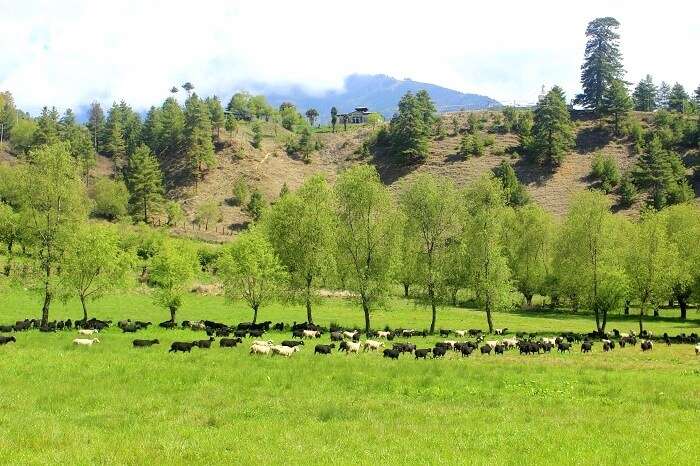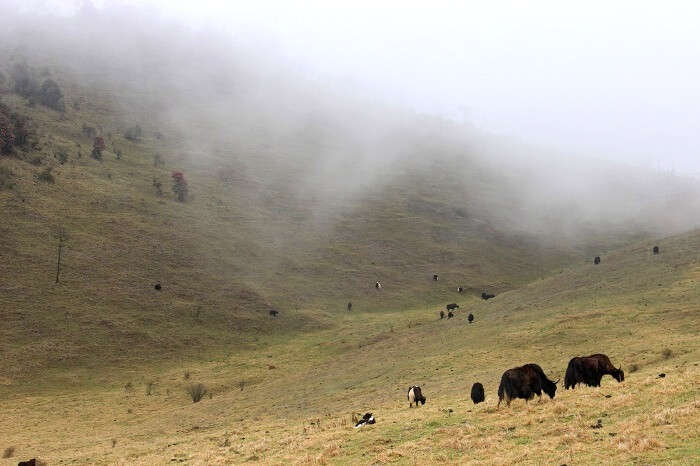 Roaming aimlessly in the plains of Bumthang valley made me realize that sometimes all you need to do is being "aimless". A typical traditional homestay in Phobjikha taught me how to communicate without words. We all can easily understand one universal language, 'language of Love'.
I had never eaten these many chilies and cheese in my entire life than in those 14 days. It convinced me to think that we should stop finding reasons from everything in life; we don't have control over it. Staring at the majestic Jomolhari peak to highest unclimbed mountain Gangkhar Puensum, I realized no problem is as big as it seems. After visiting Phallus village and watching Mask face dance, I realized that our perception of the world is still wrong. We think that we know this world very well, but we know just an inch about it. The world exists and functions beyond our thinking and perception.
From kids playing football to men's playing archery, from Riding on the windy Chelela pass to the mesmerizing Dochula pass, and from trekking to misty Tiger's Nest to beautiful Dzongs of Punakha and Paro, everything was so fresh and full of energy as if they were scolding and shouting at me for hiding myself away from them and at the same time with the warmth they were trying to tell me that no matter what happens, no matter how you end up in your life, you can always turn towards us and we will never let you down.
While riding I could actually see the clouds flowing through me and sometimes below me as well. There were many times when I was compelled to stop my bike for hours and admire the pristine beauty of Bhutan. And I realized, world has so much more to offer, and it is really a nice place to be.
In the end, what did I gain?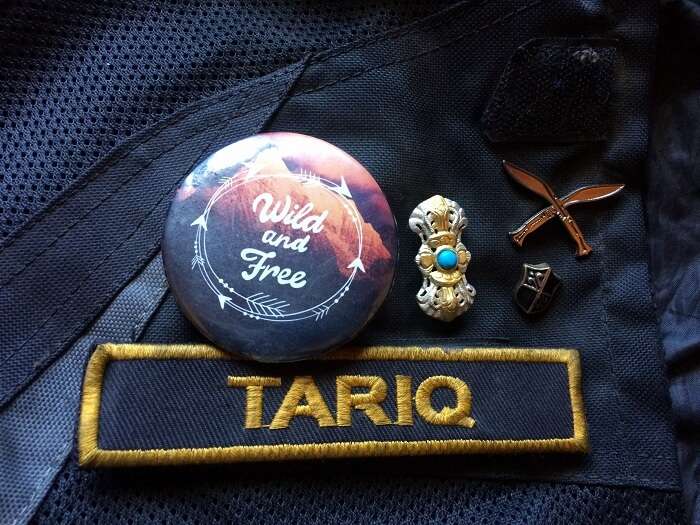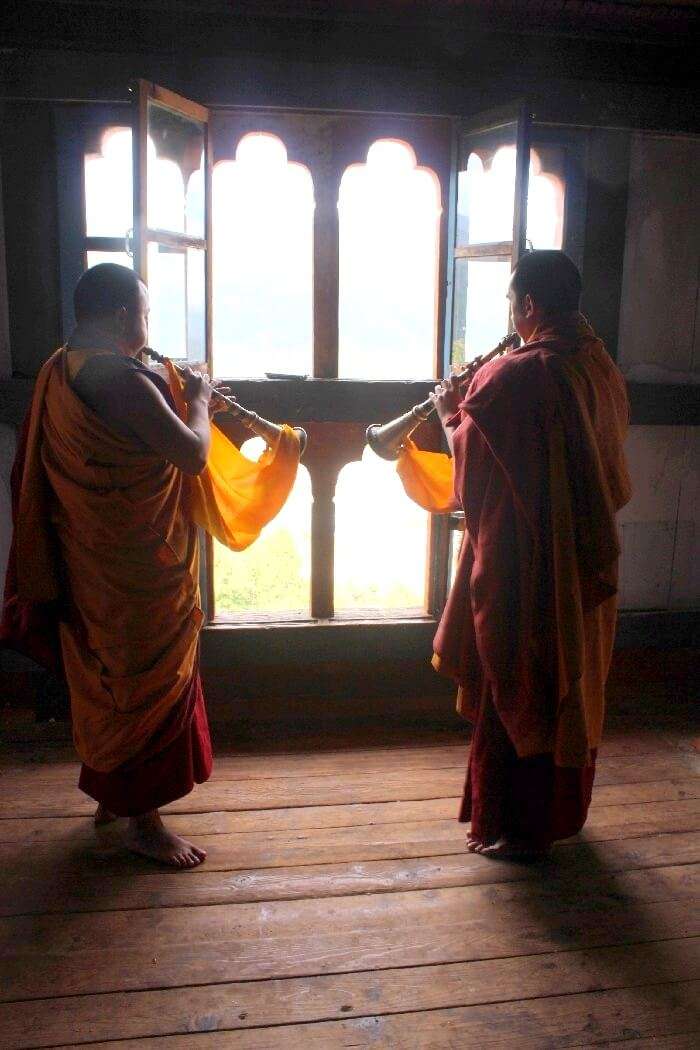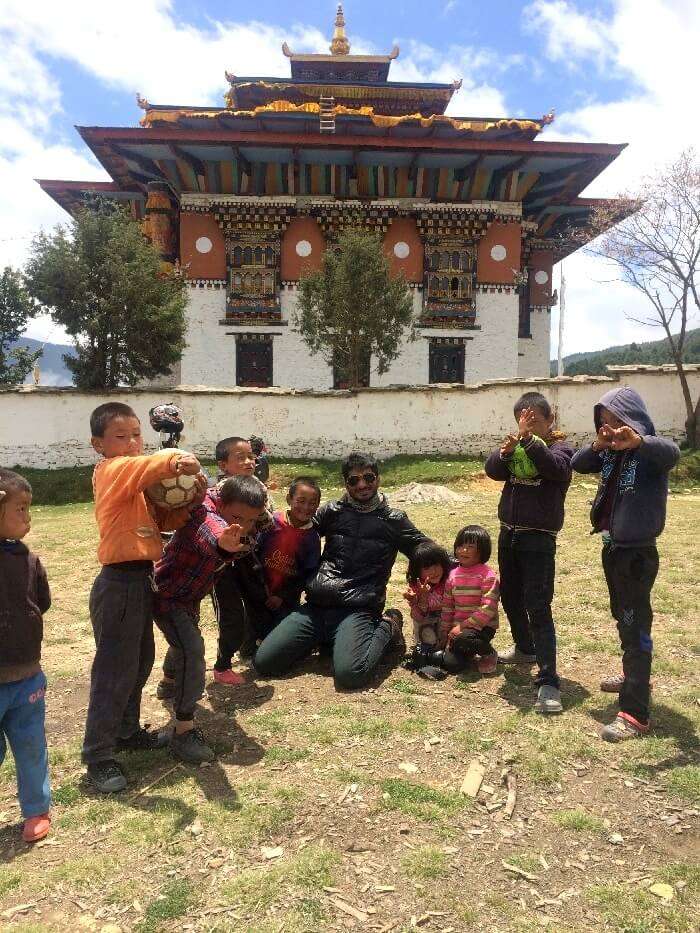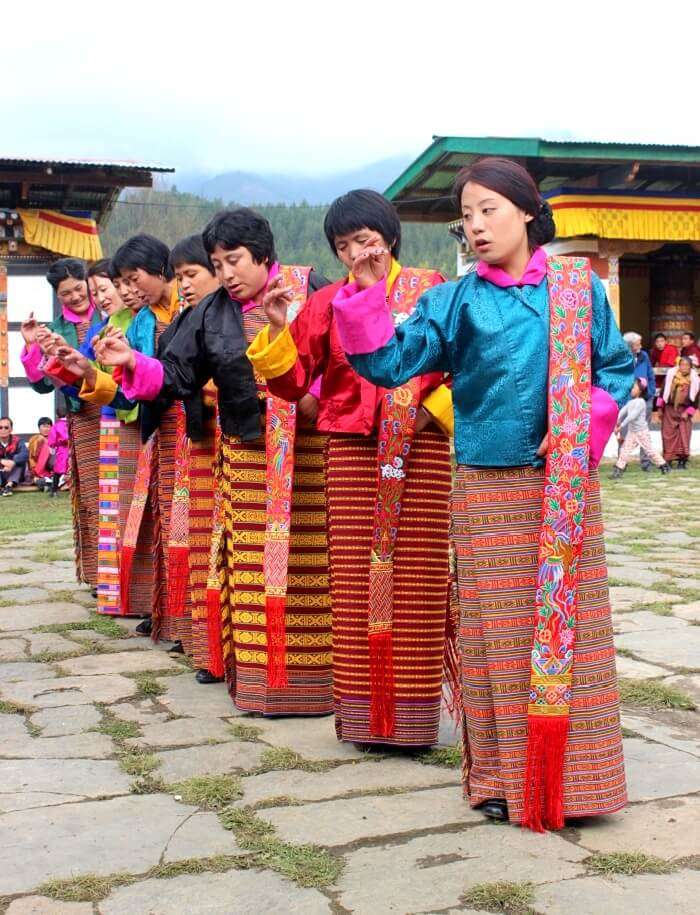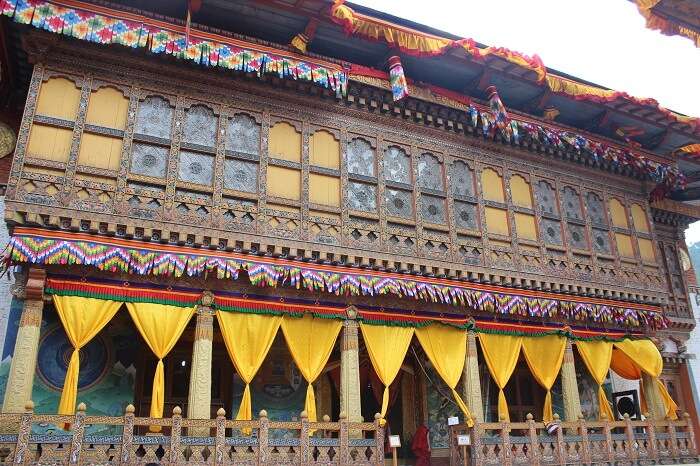 This splendid 5000 km motorbike trip spread over 14 days changed everything for me. Every morning during my trip I had to get up and remind myself that look out, there are memories out there waiting for you to live. The way I used to look at myself and my life has taken a leap. I was going to change and I was going to change for good. A depressed person does not have control over their thoughts. Biking gave me that freedom and control. Freedom of thoughts… to explore.. to stay. To be the one.
Not all those who wander are lost may be true. But for me, I realized that all those who wander certainly find themselves. Riding on thousands of kilometers of tarmac, I had time to think about myself. When you are in depression your thoughts are like a pendulum oscillating between the two phases of life but when I was looking at the world through the visor of my helmet, the world seems so different. I was right there in the moment, for that moment everything just seem to matter and all my problems vanish in the thin air of kingdom of Bhutan. My Depression transformed into excitement and anxiety dissolved in the cool crystal clear waters of the numerous rivers and lakes.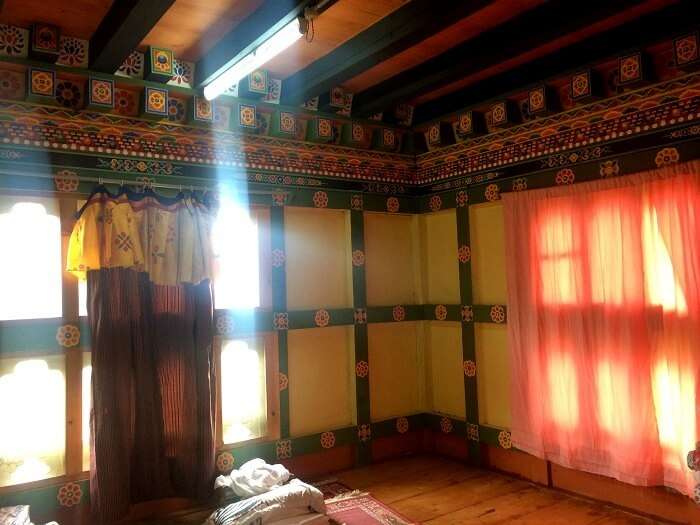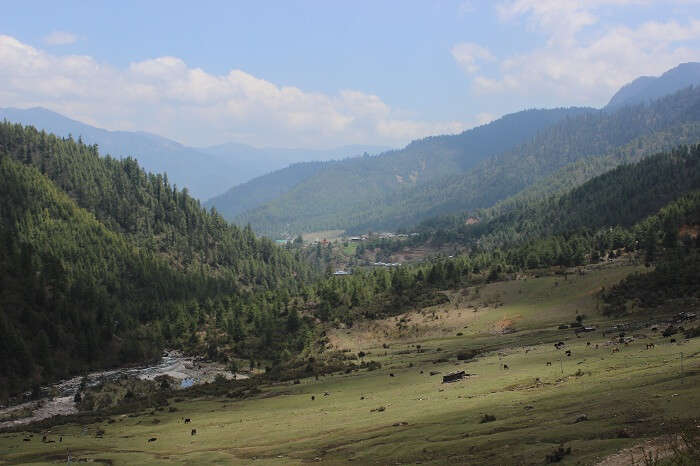 I was suffering from depression, and I am not ashamed about it. I am not ashamed about it just like any other person suffering from any other illness or disease. And I was not embarrassed to seek help, just like any other person seeking doctors' help. One of the roadblocks to recovery for those who suffer from depression is our culture's tendency to stigmatize depression and other mental health problems.
Depression was on its way out – happiness was on its way in!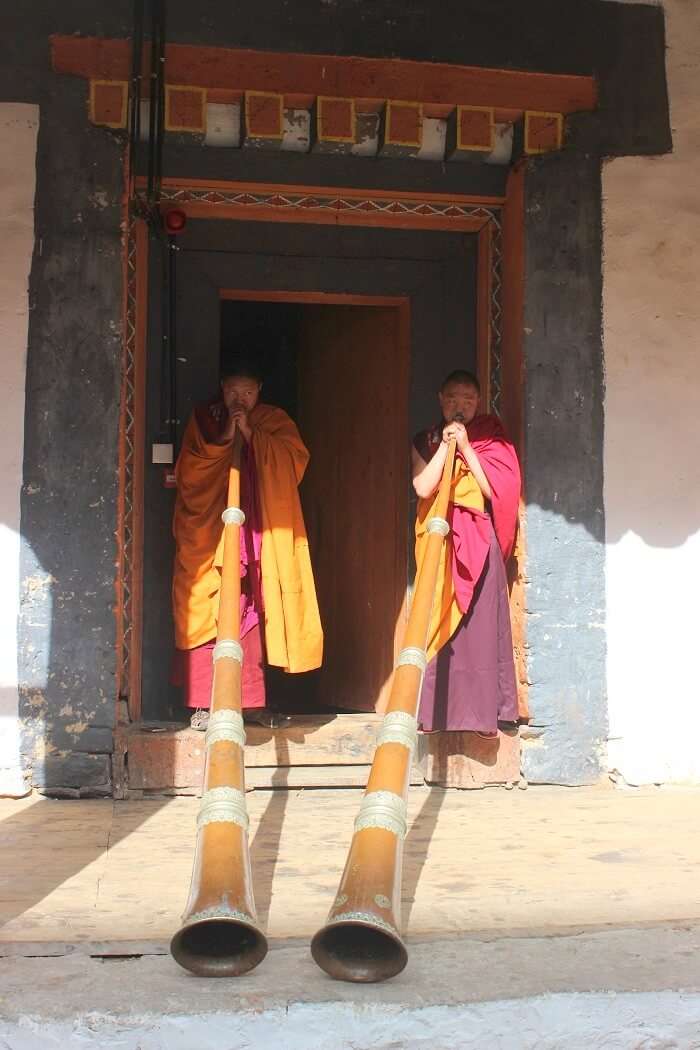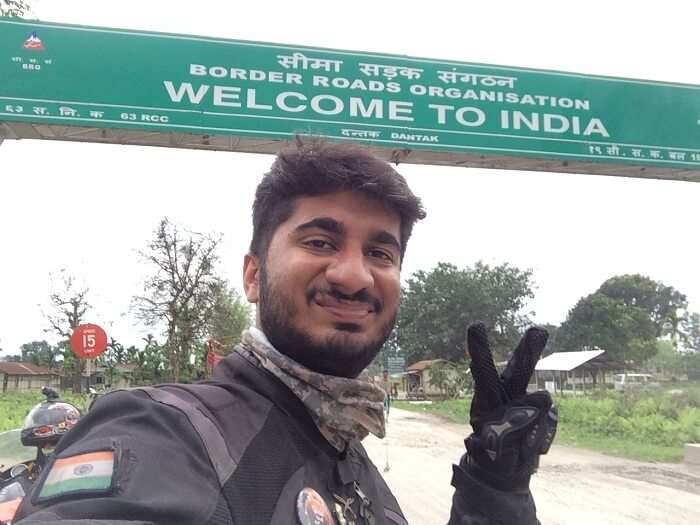 I believe that the stigma surrounding depression arises from living in a culture where feelings of vulnerability are considered weak and unacceptable. This is especially true for men who are raised with the injunction that "big boys don't cry"—i.e., it is not okay for men to be vulnerable and show their feelings. In this sense, every one of us who has ever struggled with crippling depression or anxiety is a hero–and there certainly is no shame in that. Everyone is a fighter and a survivor of their own type. And so are you. Find yourself, be a Spartan.
---
Looking To Book A Holiday Package?
Book memorable holidays on TravelTriangle with 650+ verified travel agents for 65+ domestic and international destinations.
---
Comments
comments