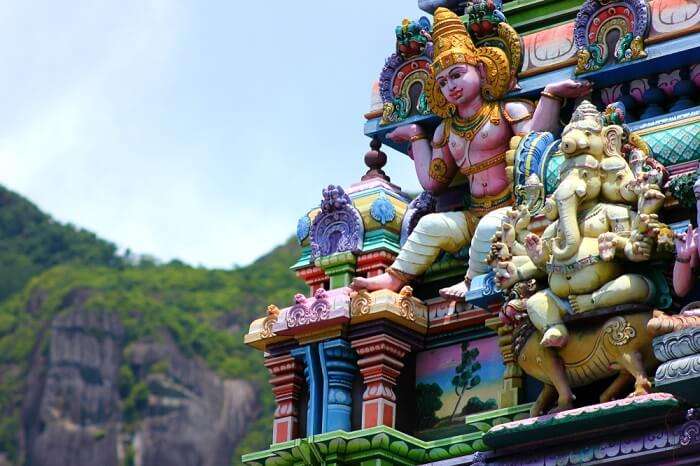 Tempio Hindu is one of the most famous and main attractions in Victoria situated in the capital city of Seychelles. This temple also goes by the name of Arulmigu Navasakti Vinayagar Temple and it was created 240 years after the first Indians reached Seychelles. Tempio Hindu adds color to the diverse cultural society of Seychelles as it is prominently located on the busy main street of the town which has the backdrop of three majestic mountains behind the town.
Best Time To Visit Seychelles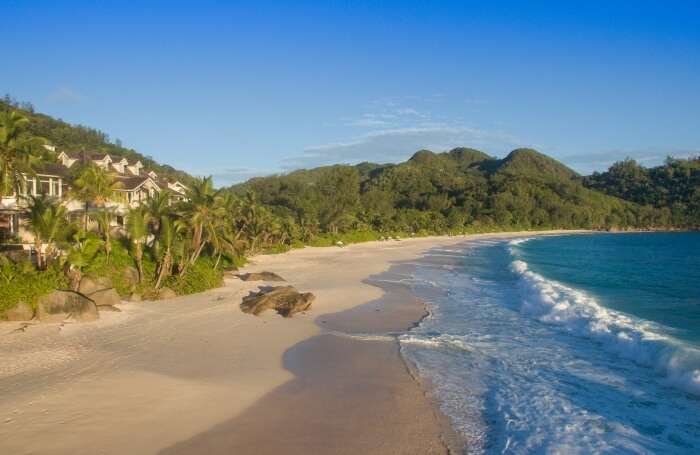 You can visit Seychelles at any time of the year as this tropical paradise is known for its perfect weather all-year-round. But during the months of April-May, and October-November the flight tickets and accommodation prices are low, and there are also many water activities which you can enjoy during these months as the water temperature is simply perfect.
---
Looking To Book An International Holiday?
Book memorable holidays on TravelTriangle with 650+ verified travel agents for 65+ domestic and international destinations.
---
Tempio Hindu Opening Hours
The Tempio Hindu opens at 6:00 am in the morning and closes at 9:00 pm in the night. If you would like to avoid a lot of crowds, it is best to visit the temple on the weekdays.
About Tempio Hindu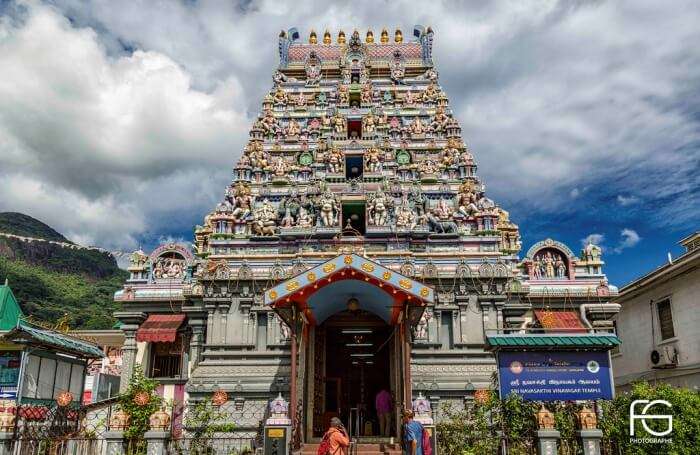 This small and beautiful temple in Seychelles showcases a meticulously carved gopuram with intricate sculptures on the outside and the interiors of the temple are as lavish as the exterior which together are the star features of this lovely temple. You can say that this eye-catching landmark definitely stands out among its neighboring buildings with its striking exterior which displays a multitude of colors that adds charm to the Hindu community and the vibrant archipelago island of Seychelles.
Be A Part Of A Vibrant Procession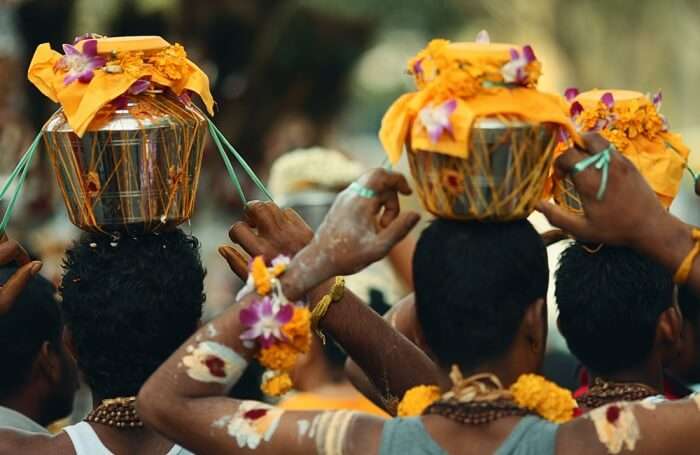 One of the main festivals celebrated annually at Tempio Hindu is the Thaipusam Kavadi Festival which is celebrated by the Tamil community in Seychelles. This particular festival is usually celebrated on a full moon annually which falls in the Tamil month of Thaipoosam. Some of the star features of the festival are its vibrant procession where the deities inside the temple are adorned with exotic flowers and devotees can also observe Lord Muruga being anointed with milk inside the temple which is considered to be an auspicious Hindu ceremony.
Women and children are known to carry milk and other offerings for the god for the festival as an act of devotion which is also referred to as "Kavadi'. There is also a chariot which is taken around the inner courtyard of the temple and then the procession is slowly taken outside the temple where you can see devotees and non-devotees gathering to admire the colorful procession and respect the communal harmony in Seychelles. A special musical troupe is also brought specially from Tamil Nadu which is considered to be an integral part of the procession. And the Kavadi festival is finally concluded with a common lunch which is known as Annadanam a noble practice of caring and sharing.
Other Things To Do In & Around Victoria, Seychelles
There are many things to do in and around the capital city of Seychelles to make the most of your time. Here are few things you can do during your trip:
1. Shop at the Victoria Market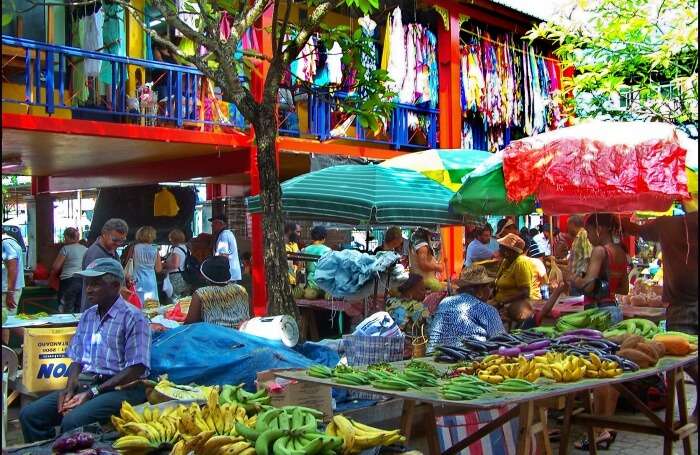 The Victoria Market is the main market on Mahe Island which is located beside the Tempio Hindu. This market might be small but it has lots to offer from fresh seafood, spices, fruits, vegetables and a few souvenirs too. You will also find Seychelles brands, beach shirts and also a few shawls made by the locals here. While you are strolling around the market make sure you pick up fresh cinnamon and vanilla as it one of the local produce here available at the market. And if you would like to do something different like cook your own meal you can pick up a few vegetables or some fresh seafood and make your very own scrumptious meal.
Location: Market St, Victoria, Mahe Island, Seychelles
Timings: 7:00 am-5:30 pm
Must Read: Your Guide To A Tryst With Boulders Beach In South Africa
2. Go on a boat excursion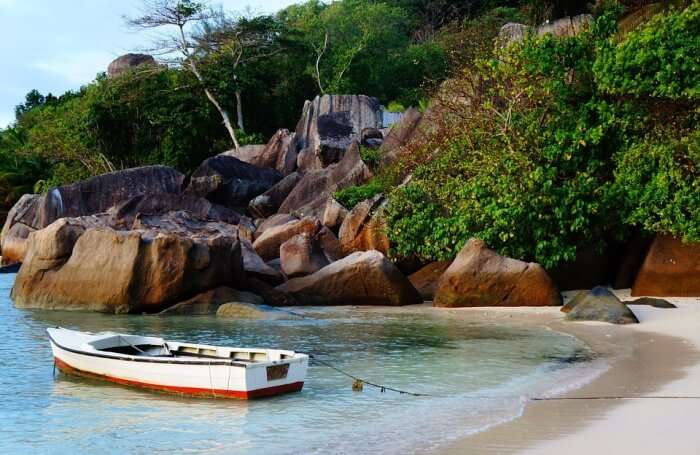 If you would like to explore Mahe Island a bit more then, you can go on one of the boat excursions where you can spend time enjoying the sunset cruises, private boat trips, fishing tours, swimming, or just laze around amidst the beautiful views of the island. The best part is that the boating tour companies also let you personalize your boating excursion according to your liking. If you aren't too keen on splurging, then you can just enjoy the beautiful beaches on the island as they are known to have the clearest blue water on Earth.
Suggested Read: Best Waterparks In South Africa – Get A Little Splashy & Live The Childhood Dream!
3. Take a taxi tour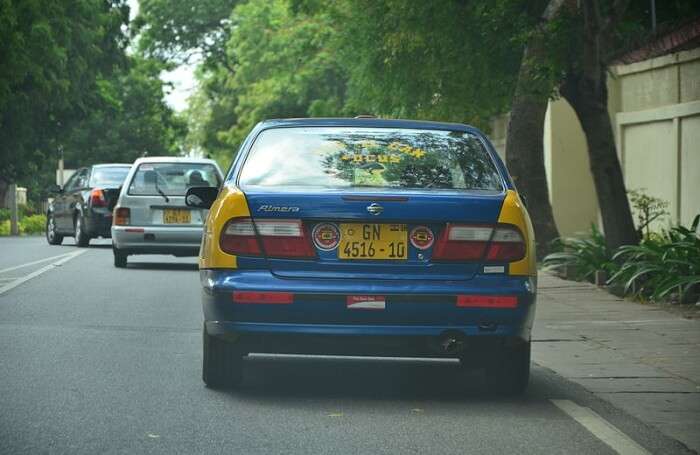 There is absolutely no better way to experience and enjoy the island life in Seychelles then by exploring the island with a taxi guide. This is one of the best ways to discover the local sights and the famous food joints on the island too. Guides over here are very friendly, speak fluently in English and are well versed with the history of the island which makes your experience even more memorable and enjoyable. You can avail a taxi tour easily in town, but it is best to first ask a friendly local for suggestions or you can also research the best and safe way to tour the island online before exploring the island.
Suggested Read: Everything You Need To Know About Moses Mabhida Stadium In South Africa
4. Explore the Natural History Museum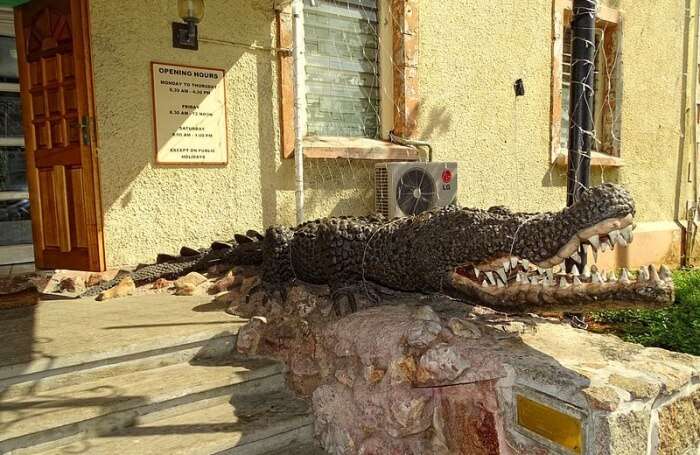 If you are a nature and history enthusiast then you can also visit the Natural History Museum in Seychelles. The museum is situated next to the post office in Victoria and it is known to showcase sections of zoology, botany, geology, and also anthropology. You can also see many items which belong to the history of the People's Militia of Seychelles, the Liberation Army and also the People's Defense of Seychelles. You can also learn about the flora and fauna which is found in Seychelles, there are also multiple remains of an extinct crocodile which you can find at the entrance of the museum. Apart from this, you can also see remains of other animals, stuffed Aldabra giant tortoises and other shells, butterflies, insects, marine life and corals too.
Location: Independence Avenue near Albert Street, Victoria, Mahe Island, Seychelles
Timings: 8:30 am-4:30 pm
Suggested Read: 5 Enchanting Castles In South Africa You Will Not Want To Leave From
5. Admire the National Botanical Garden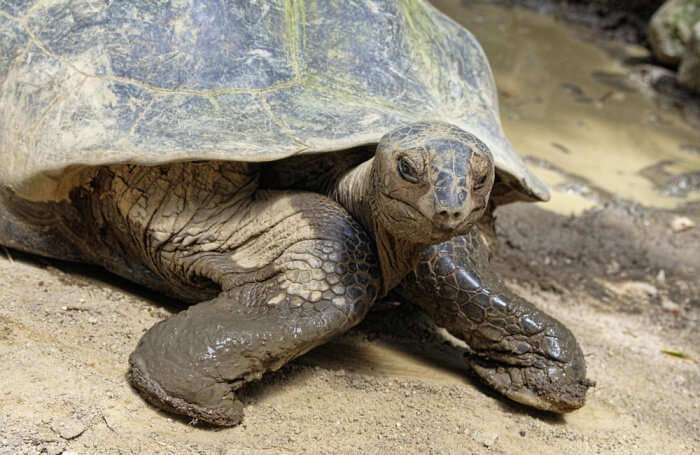 If you are a nature lover, then you should definitely pay the National Botanical Gardens in Seychelles a visit. This botanical garden is also considered to be one of the oldest green heritages in Seychelles which offers its visitors a quiet getaway from the busy town center. There are lots of things to see and explore in the botanical garden starting from Coco de Mer alley, Cannonball trees, exotic birds, land tortoises, and the beautiful Terrapins pond.
Location: Victoria, Seychelles
Timings: 7:30 am 5:00 pm
Suggested Read: Johannesburg Nightlife: 10 Spots To Enjoy The Groovy South African Nightlife
6. Enjoy the local cuisine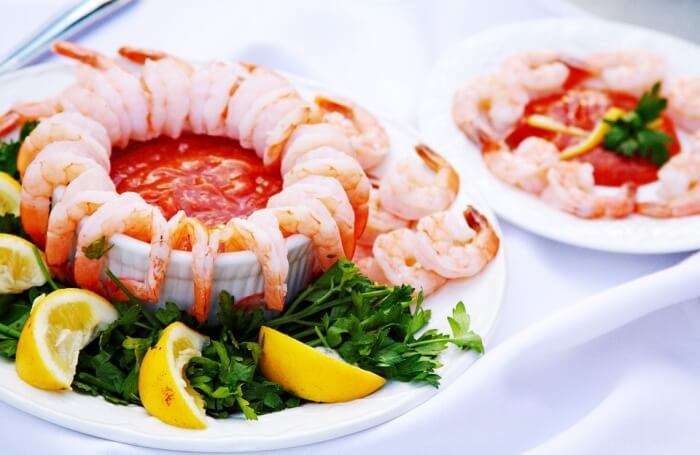 There are countless famous restaurants and food joints where you can indulge in the delectable local cuisine. If you are a seafood lover, you are in luck because Seychelles is known for its delicious fresh seafood and what a better way to enjoy the island then getting a taste of the local dishes and cuisine.
Further Read: 15 Best South African Cuisines That'll Add A Variety Of Delicious Flavors To Your Next Holiday
So don't miss out on your chance of visiting the Tempio Hindu and exploring Seychelles on your next vacation. Book your trip to Seychelles with us at TravelTriangle today! Also, share it with your friends and folks.
---
Looking To Book A Holiday Package?
Book memorable holidays on TravelTriangle with 650+ verified travel agents for 65+ domestic and international destinations.
---