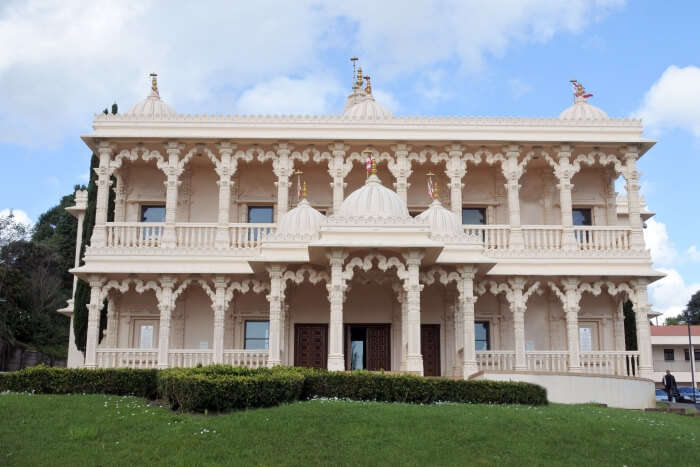 New Zealand's Auckland never fails to welcome and entertain its tourists and travelers, both domestic as well as international. Amusement parks, beaches, and what not! The destination has a lot to offer. Interestingly, the place has its divine angle as well. With 53.6% Hindus living in Auckland, there are quite a few Hindu temples in Auckland, New Zealand that was constructed.
7 Best Temples In Auckland
Temple bells can be a sound that can fill you with serenity. Each tinkle can make you aware of the pious aura of the temple surroundings. These things are the part and parcel of many Hindus. Here are the top temples in Auckland.
1. The Bharatiya Mandir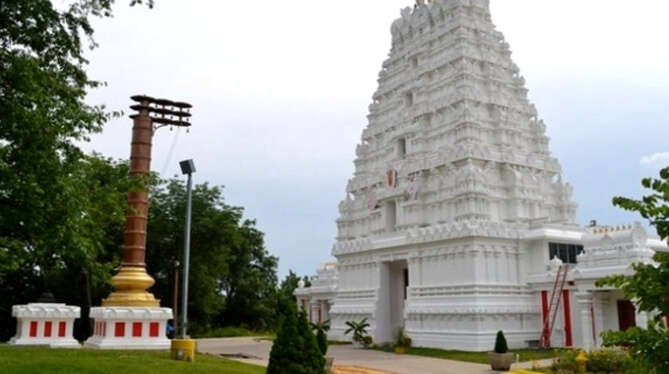 The inception of Bharatiya Mandir Auckland took place in the year 1986 as a dream, and this dream came true at the time of its culmination in the year 1993, in the month of June. The Bhartiya Mandir, a Hindu temple in Auckland is a quiet place where several Hindu gods- Lord Vishnu, Lord Hanuman, and Goddess Laksmi are worshipped. The temple is like a home to Hindus who are away from their land, where they can meet, communicate, and celebrate their festivals and rituals. It provides as a peaceful sanctum to those looking for a place to rest their mind away from the hassles of the world.
Location: Sandringham, Auckland 1025, New Zealand
Must Read: 10 Things To Do In Auckland In Winter To Witness A Unique Side Of New Zealand
2.Thiru Subramaniyar Aalayam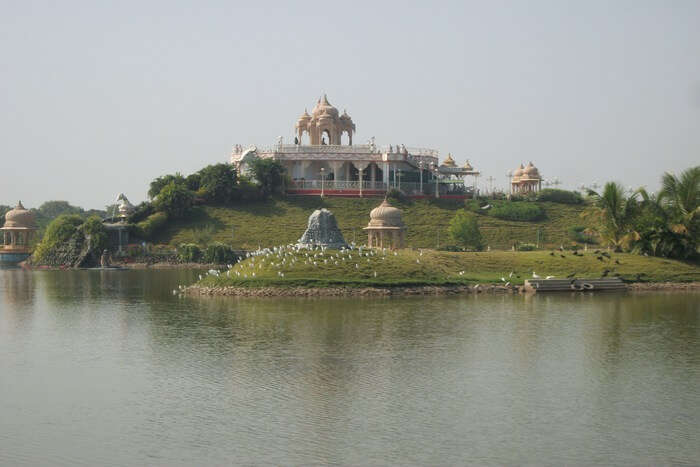 This temple is Auckland's one of the most renowned South Indian temples. The temple is adorned with beautiful granite idols of various Hindu deities. The deities include Lord Shiva, Lord Murugan, Goddess Parvati, and her adorable son Lord Ganpati. The beauty and serenity of the place are considered to be unparalleled. People come here from all over New Zealand to offer their prayers to the gods and take back home the prasadum. In fact, it's popular not just in New Zealand, but all over the world, as people from different countries and cultures can sometimes be seen here offering prayers and marveling in the beauty of this shrine.
Location: 69 Tidal Rd, Mangere, Auckland 2022, New Zealand
3. Thirumurugan Temple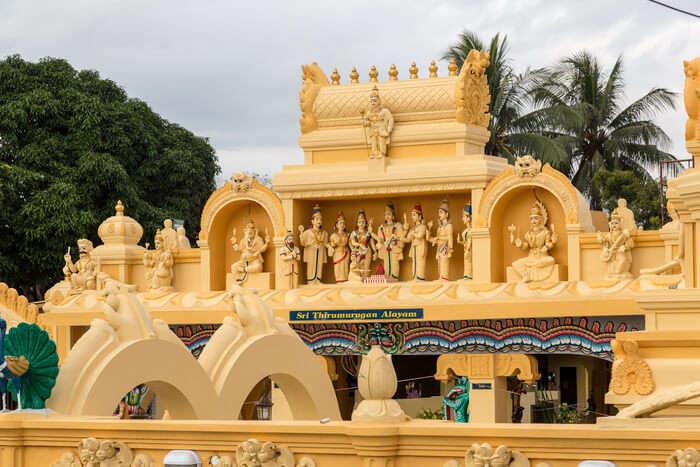 The specialty of this temple is that it is dedicated to the nine planets. And, in the Indian Hindu Mythology, planets play a major role in the minds and lives of Hindus. It is believed that every planet has a lord associated with it, and it is the planet that decides the fate and existence of individuals as per their positions. So, Hindus believe a lot in the gods associated with the planets. Thirumurugan Temple is one of the most visited Indian Temples in Auckland owing to this very theory of fate and karma being associated with the planetary movement.
Location: 145 Church St, Otahuhu, Auckland 1062, New Zealand
Suggested Read: 6 Best Places Near Auckland For Adding More Charm To Your Next Thrilling Holiday In The City
4. Swaminarayan Temple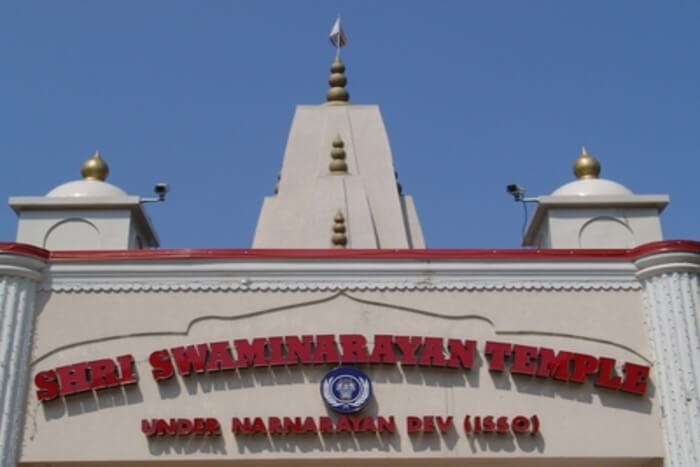 The Swaminarayan Temple in Auckland, with deities including Lord Narayan, Ghanshyam Maharaj, and Lord Ram, serves a holy temple for the devotees as well as the local priests. Auckland's Swaminarayan Temple is the first South Indian temple in Auckland, that belongs to the Swaminarayan Sampradaya in New Zealand. The location of the temple is a bit secluded, perfect for those looking for peace and solace away from the humdrum of the city life. It is actually a place where pilgrims can just sit and meditate, embracing the holy vibes around them that tend to instill a sense of calm in you.
Location: 10/12 Wentworth Ave, Papatoetoe, Auckland 2025, New Zealand
5. Sanatan Dharam Hanuman Mandir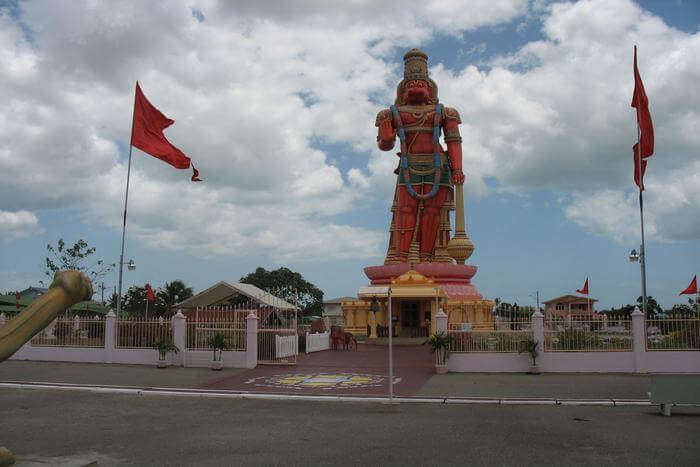 Dedicated to Lord Hanuman, the Sanatan Dharam Hanuman Mandir is spread over the area of 2150 square meters. It is one of the most modern temples in New Zealand. It was the moral and financial support of the devotees along with the help from the National Bank of New Zealand that made the dream come true. With the large statue of Lord Hanuman, it is a wonder to behold. You will be able to spot it from afar, especially due to its sheer size and distinctly orange color. In fact, it's the monumental size of this statue that many a time attracts tourists and pilgrims to come to this temple, who are then also blown over by the beauty of the main temple.
Location: 14 Bay Park Pl, Beach Haven, Auckland 0626, New Zealand
Suggested Read: 6 Top Rivers In Auckland For A Refreshing Tour Of The City's Gorgeous Landscapes!
6. BAPS Sri Swaminarayan Temple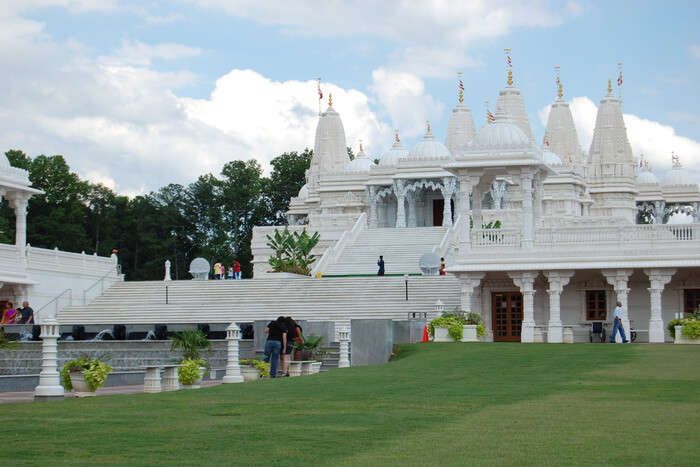 This temple has its own significance just like many Buddhist temples in Auckland. It is the first temple of and for the Hindus to be constructed and incepted in Rotorua. This temple is often loved and visited by the Hindu Community as it is the only temple situated in a central north island. It's a must visit, and shall definitely be on your top ten temples in Auckland's list owing to its matchless beauty and peaceful aura that attracts visitors in large numbers from around the globe.
Suggested Read: 11 Best Homestays In Auckland Where You Can Enjoy A Comfortable Stay!
Location: 21 Barrhead Pl, Avondale, Auckland 0600, New Zealand
7. ISKON Temple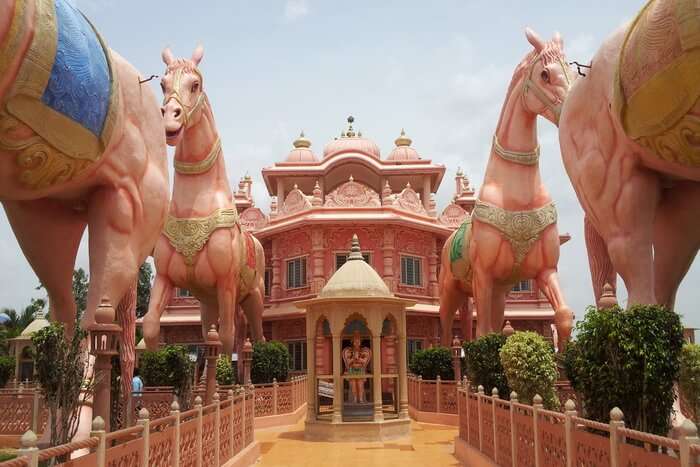 ISKON, the International Society for Krishna Consciousness, is a global community that aspires to spread the message of love. ISKON has various temples is almost every city, every state of India, and also internationally, including New Zealand. The devotees attend satsangs and chants, all for Lord Krishna. In New Zealand, the ISKON temples are located in Auckland and Wellington. So, if you are a Krishna devotee, and a fan of Krishna's mesmerizing eyes and majestic hum of his flute, do visit the ISKON temple in Auckland. And when you're here, don't forget to spend some time amid this shrine's architectural beauty and calming vibes.
Location: 1229 Coatesville-Riverhead Hwy, Kumeu 0892, New Zealand
Further Read: Auckland Nightlife: Top Party Places In The City To Dance The Night Out
New Zealand is worth visiting as you can find the beautiful mesmerizing granite idols of all the major Hindu Gods including Lord Krishna, Lord Murugan, Lord Shiva, Lord Swaminarayan, Lord Hanuman, Lord Ganpati, and the goddesses as well. The architecture, the interiors, and the atmosphere are just magnetic. Apart form the ones mentioned above, you must also visit the Shiv Mandir in Auckland, New Zealand. So, if you have planned a trip to New Zealand,don't forget to include these beautiful temples in Auckland.
---
Looking To Book An International Honeymoon?
Book memorable honeymoon on TravelTriangle with 650+ verified travel agents for 65+ domestic and international destinations.
---