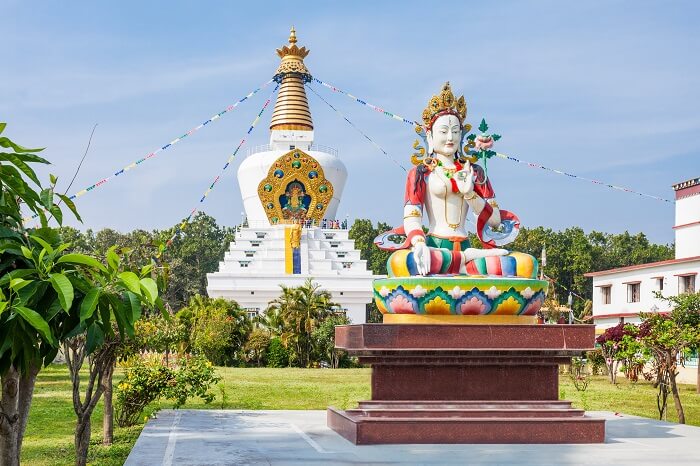 People often tend to miss out on exploring the myriad of hidden treasures that Dehradun beholds while on their way to Mussoorie or other neighboring hill stations. From caves, monasteries, temples, markets, waterfalls, to medicinal springs, there's a lot to be explored and experienced in Dehradun. So, we've put down some of the best things to do in Dehradun in the listicle below so that you never miss out on the beauty and adventure of scouting this city. Mere hours away from Delhi NCR, Dehradun is a complete package of adventure and nature. There's no end to how much one can explore on their trip to this captivating little hill town.
16 Best Things To Do In Dehradun
Wondering what to do in your next Dehradun trip? Stop worrying and start planning! And while you're at it, make sure that you include the following activities in your itinerary while browsing Uttarakhand tour packages.
Robber's Cave: Seek the thrill
Sahastradhara: Dip in the medicinal waters
Lachhiwala: Enjoy a family picnic
Paragliding: Fly in the sky
Forest Research Institute: Marvel at the architecture
Mindrolling Monastery: Seek serenity
Tapkeshwar Temple: Seek spiritual comfort
Chetwode Hall: Fill your heart with pride
Nightlife: Groove through the night
Tibetan Market: Go shopping
Ellora's: Gorge on baked goods
Rajaji National Park: Go for a jungle safari
Nag Tibba: Go trekking
Tiger Falls: Embrace Nature
Malsi Deer Park: Enjoy a day out
Paltan Bazaar: Explore the local market
1. Robber's Cave – Seek The Thrill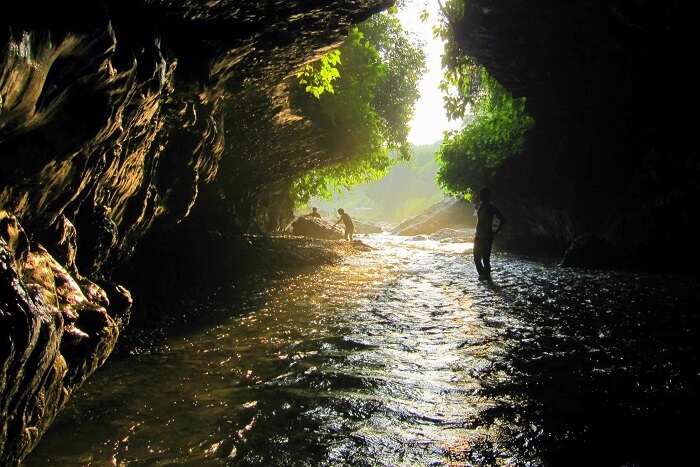 Image Source
Live the thrill of the story of "Ali Baba And The Forty Thieves" at this adventure spot near Sahastradhara that is also known as Gucchipani. Trek for a distance of about 1 kilometer to finally reach this surreal spot that brings out nature's beauty unlike any other, thereby becoming one of the best things to do in Dehradun. On your way back, sit down to enjoy a plate of Maggi.
Location: Guchhupani, Dehradun, Uttarakhand 248003
Distance From City Center: 8 kilometers
Entry Fees: Free
2. Sahastradhara – Dip In The Medicinal Waters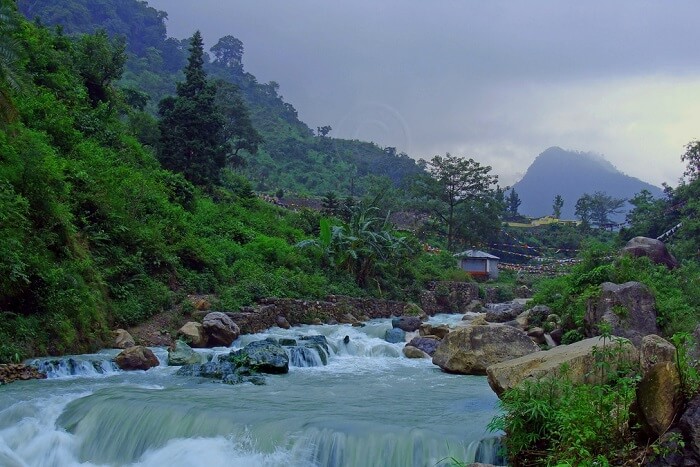 Image Courtesy: Tushar Firan Photography
The name Sahastradhara translates to "thousand fold spring" and is apt, given the numerous waterfalls and caves that enhance the beauty of this tranquil tourist destination. A Dehradun trip remains incomplete without enjoying the feel of its cool, soothing waters that are known for its therapeutic values as the water drips from limestone stalactites, turning it to sulphur springs. Enjoy a day at Sahastradhara with your friends and folks.
Location: Khiroi, Uttarakhand 246422
Distance From City Center: 14 kilometers
Entry Fees: Free
---
Uttarakhand Holiday Packages On TravelTriangle
Witness the beauty of Uttarakhand and indulge in spiritual pilgrimages, adventure sports, and treks. Visit Nainital, Rishikesh, Haridwar, Auli, Jim Corbett, and more. Get best holiday deals on TravelTriangle.
---
3. Lachhiwala – Enjoy A Family Picnic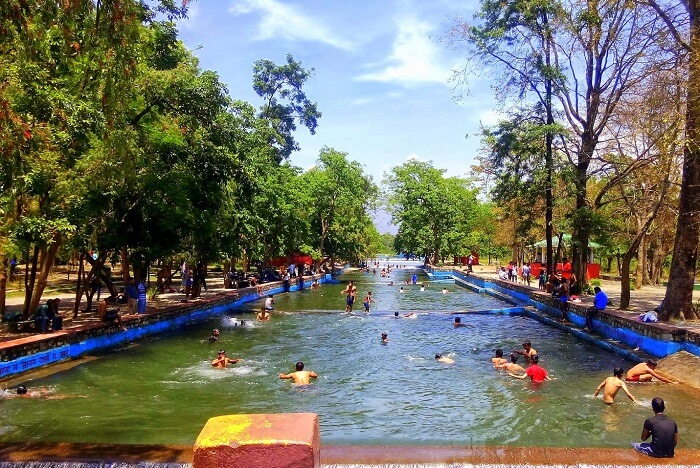 Wondering what to do in Dehradun? Fret not, Lachhiwala with its unparalleled natural beauty, unspoiled by human activity, is the ideal spot for enjoying some quiet family time over a picnic and transcending beyond the monotony of everyday life. There are some swings too for the kids to enjoy making it one of the top places to visit in Dehradun with kids.
Location: Haridwar-Rishikesh Road, Doiwala, India
Distance From City Center: 19 kilometers
Timings: All Days- 10:00 am to 5:00 pm
Entry Fees: Free
Must Read: Top 15 Places To Visit In Uttarakhand
4. Paragliding – Fly In The Sky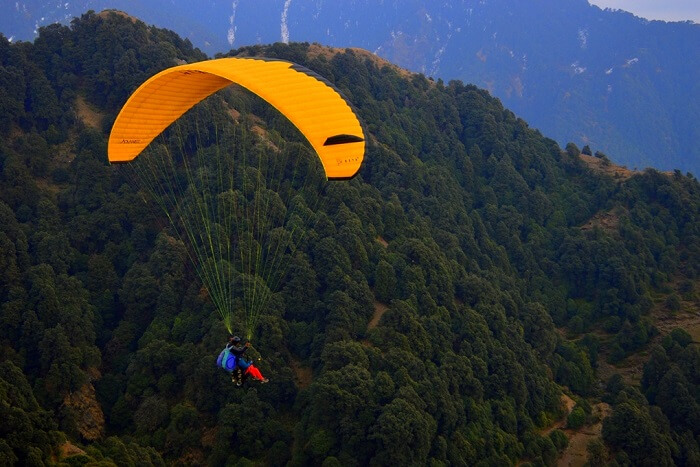 Image Source
Soar high into the infinite sky whilst enjoying panoramic views of the valley. Aerial views of the enchanting beauty of Mussoorie, Chakrata ,Tehri and Rishikesh are absolutely spellbinding and cannot be missed from the list of things to do in Dehradun. You can enjoy paragliding on your way from Dehradun to Mussorie.
Major Adventure Sports Centers: National Adventure Sports Academy, VXplor Adventure Tourism, The Great Himalayan Adventures
5. Forest Research Institute – Marvel At The Architecture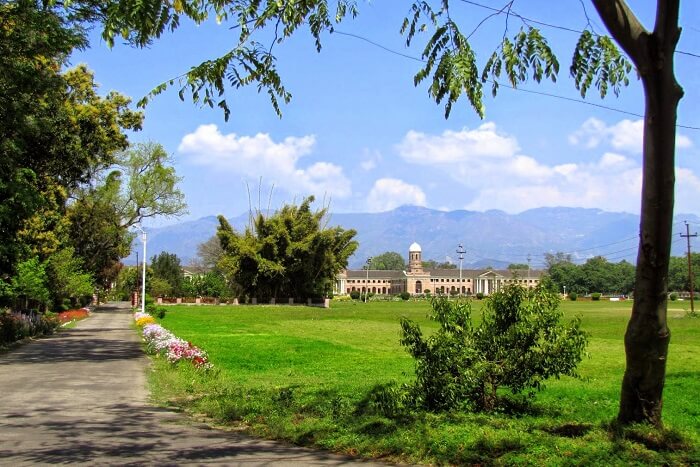 Image Source
Established in 1906, this premier institute under the Indian Council of Forestry Research and Education (ICFRE) is designed in the Greco-Roman architectural style and is a National Heritage thereby among the best places to visit in Dehradun. The lush green expanse of its property spread over 450 hectares is an admirable edifice that evidences the alluring confluence of Colonial and Greco-Roman architecture, making it impossible to skip from a Dehradun trip itinerary.
Location: Pearson Road, 248001, India
Distance From City Center: 5 kilometers
Timings: All Days- 9:00am to 5:30pm
Entry Fees: INR 10 per person; INR 50 with Guide
6. Mindrolling Monastery – Seek Serenity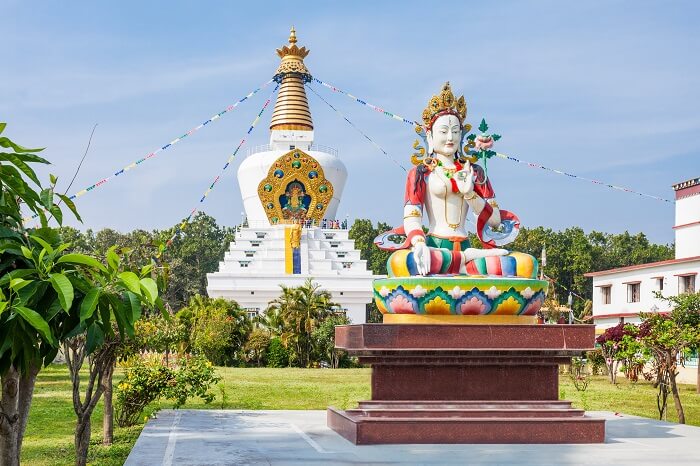 Image Courtesy: Mera Travel Kida
Settled in nature's lap, this is one of the largest Buddhist centres in India and easily makes it to the top of the list of things to do in Dehradun. Designed impeccably, this monastery is known for its architectural splendor with the walls depicting the life of Buddha and the beauty of Japanese architecture enlivening the whole structure. Spend an evening here for a peaceful time.
Location: Mindrolling Monastery, Clement Town, Dehradun, Uttarakhand, 248002, India
Distance From City Center: 9 kilometers
Timings: All Days- 9:00am to 7:00pm
Entry Fees: Free
Suggested Read: 6 Absolutely Enticing Places Near Dehradun For A City Break
7. Tapkeshwar Temple – Seek Spiritual Comfort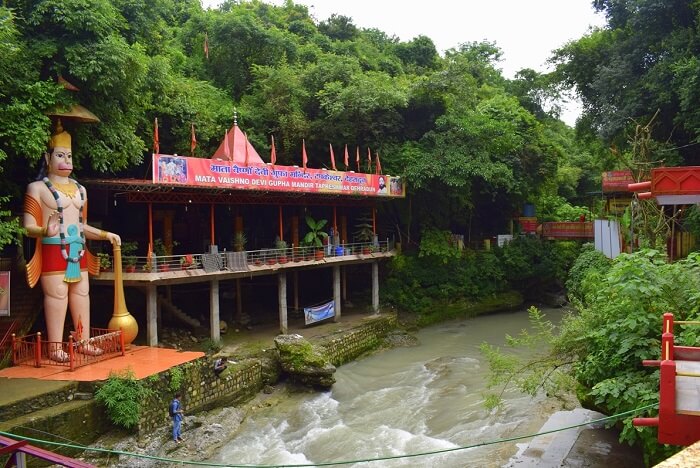 Image Source
Nestled in the foothills of the Himalayas, this heavenly abode is known for the respite that it provides. Among the many things to do in Dehradun, this is quite famous with tourists. Embracing Lord Shiva and spending some time in retrospection amidst the beckoning pine, deodar and oak is an ideal way to experience the calm sought by one and all.
Location: Tapkeshwar Colony, Garhi Cantt, Birpur, Dehradun, Uttarakhand 248001
Distance From City Center: 6.5 kilometers
Timings: All Days- 6:00am to 7:00pm
Entry Fees: Free
Suggested Read: 20 Best Restaurants In Dehradun That'll Serve As A Paradise For Food Lovers In 2019
8. Chetwode Hall – Fill Your Heart With Pride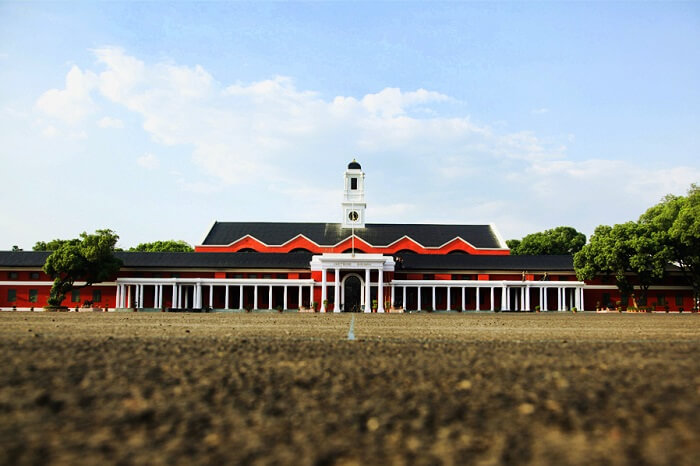 Image Source
Among the many things to do in Dehradun, a visit to the mecca of patriotism is an absolute must. Chetwode Hall envelopes one in a sense of pride and joy at the disciple of the Indian Armed forces. Along with that the fascinating architecture of this historical building is a sight to behold! Do visit the place on your next trip to the city.
Location: Dehradun-Chakrata Road | 8 Km From Dehradun, India
Distance From City Center: 7 kilometers
Timings: All Days- 10:00am to 2:00pm
Entry Fees: Free
Please Note: Visitors need special permission to enter the campus. However, the academy is open to the general public on the GC day which is the graduation day of their cadets.
9. Nightlife – Groove Through The Night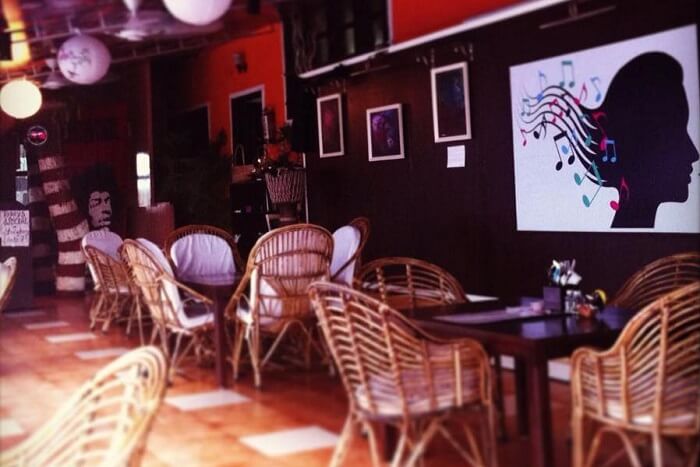 Image Source
Nights in Dehradun can be as happening as the days. With a wide range of clubs, lounges and bars, the night scenes in Dehradun are full of possibilities and can help one kickback and unwind. Some of these places offer lovely mountain views too. Have a great time here and enjoy your evenings.
Major Clubs, Lounges And Bars: Opal, The Earth Lounge, Vibezz The Lounge, Maacozy, Hill's Queen Bar & Restaurant, Club Sheesha, Dehradun Club, Pirates, Voyla
Suggested Read: Romantic Resorts In Dehradun For A Staycation In The Foothills
10. Tibetan Market – Go Shopping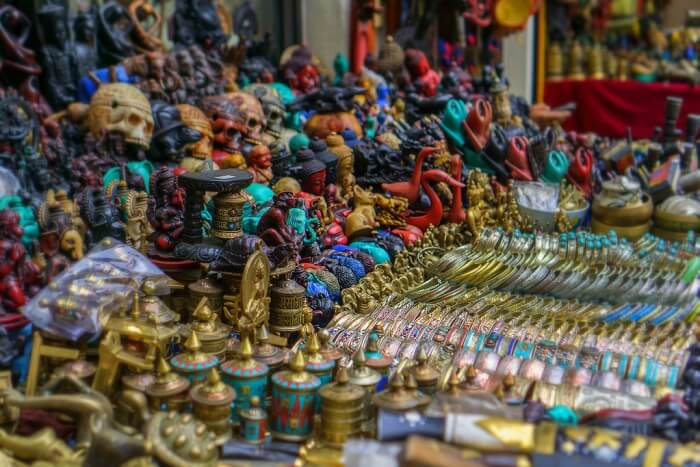 Image Source
This list of Dehradun activities is incomplete until one mentions shopping in Dehradun. Indulge in some pocket-friendly buys from the Tibetan markets near Parade Ground Road or Rispana Pul. The myriad of vibrant colors showcased in the Tibetan handcrafts and Garhwali jewellery tempt one to go on a shopping spree unrestrained! Bring back some trinkets from your vacation!
Suggested Read: 17 Best Places To Visit In Dehradun For An Incredible Trip To The North In 2019
11. Ellora's – Gorge On Baked Goods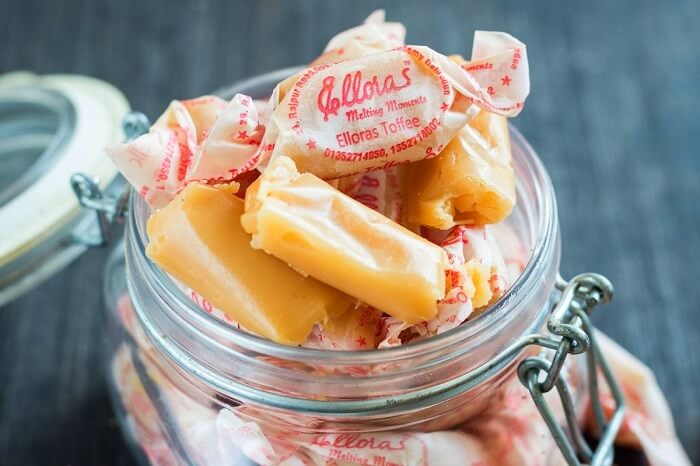 Image Source
Among the various things to do in Dehradun, trying out bakery goods from Ellora's Melting Moments cannot be skipped. Drown your tastebuds in the rich and creamy goodness of Plum Cake, Brownies and Cream Rolls for that free ride to the chocolate heaven! And you would definitely come back to Dehradun just for this delicious bakery.
Location: 29, Rajpur Road, Chukkuwala, Dehradun
Timings: 8:00am to 10:00pm
Average Cost For Two: INR 250
Website | TripAdvisor | Zomato
Things To Do Near Dehradun
If you done exploring Dehradun, then here are a few activities to indulge in near the city. Have a look!
12. Rajaji National Park – Go For A Jungle Safari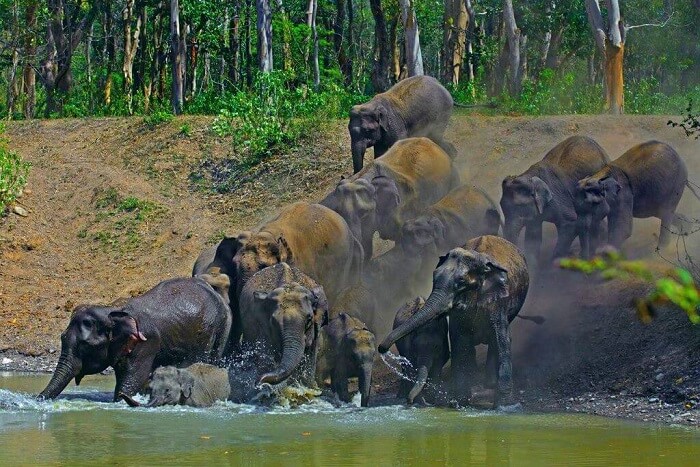 Image Source
Cradled in the lap of the Shivaliks and the Himalayas, Rajaji National Park proffers the opportunity to embrace mother nature in all her glory. This unique experience lets one witness nature's brilliance away from the hustle and bustle of city life thereby making it impossible to skip from one's Dehradun trip. If you are a nature enthusiast, do add this to your list.
Location: 5/1, Ansari Road, Mohand Range, Near Dehradun, Uttarakhand 248001
Distance From Dehradun: 61 kilometers
Timings: All Days-6:00 am to 9:00 am; 3:00 pm to 6:00 pm
Entry Fees: INR 800 per person
Suggested Read: 15 Most Beautiful Places To Visit In Uttarakhand In Winter
13. Nag Tibba – Go Trekking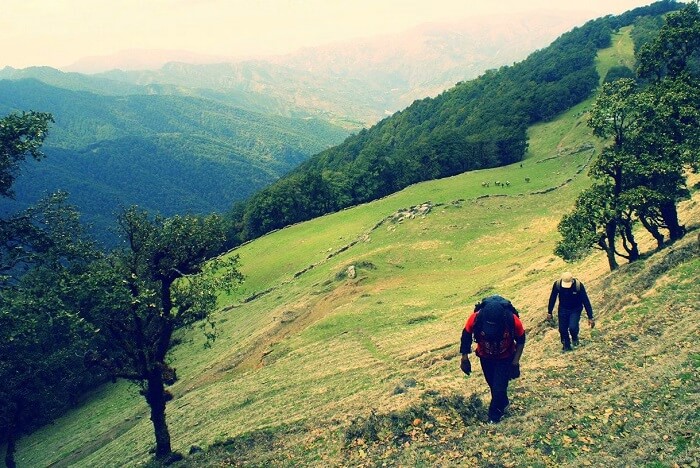 Image Courtesy: Gypsy Shack
Located at the bottom of the Shivalik hills, Dehradun is a hub for the thrill seekers. Amidst the lush green hills Dehradun is the base camp for innumerous trekking trails namely Chhaskhet, Bhadraj Hill and Nag Tibba. So challenge yourself, pull up a backpack and some trekking shoes, for one of the most adrenaline releasing things to do in Dehradun. Excited?
Best Time For Trekking: June to December
14. Tiger Falls – Embrace Nature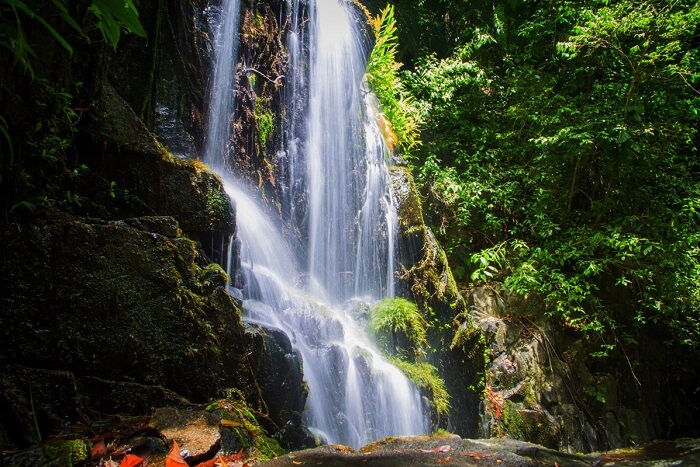 Image Source
Hidden within the hilly terrains of Chakrata, this majestic waterfall is every trekker's paradise and is a popular tourist destination that lets one marvel at the untainted beauty of nature, making it one of the most important things to do near Dehradun. Do include a visit to these falls in your list of things to do in Dehradun
Location: Lakha Mandal Road, Kanaser Range, Uttarakhand 248123
Distance From Dehradun: 140 kilometers
Entry Fees: Free
15. Malsi Deer Park – Enjoy A Day Out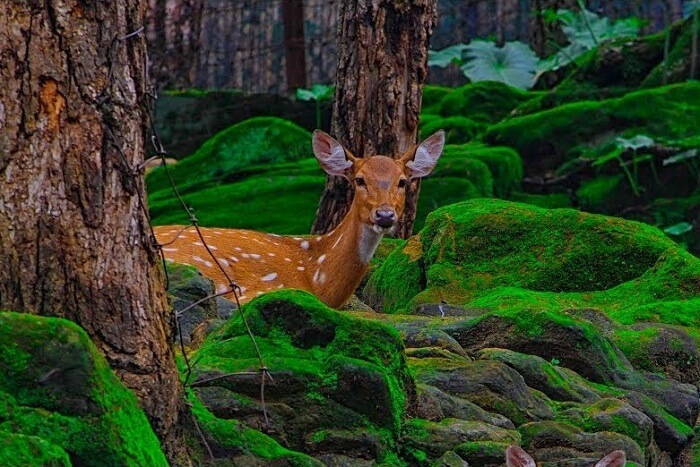 The attraction for many wildlife lovers, this zoological park is ideal for seeing deers in their natural habitat. Apart from a huge population of deers, the park also houses Indian Antelopes, peacocks, and two horned deers. Enjoy and learn about the extensive flora and fauna while on a Dehradun trip. This is one of the best things to do in Dehradun with kids.
Location: Diversion, Mussoorie Rd, Dehradun, Uttarakhand 248009
Distance From Dehradun: 10 kilometers
Timings: 10:00am to 5:00pm
Entry Fees: INR 20 per person
Suggested Read: 15 Amazing Hill Stations In Uttarakhand: From The Most Popular Hill Towns To The Unexplored Ones
16. Paltan Bazaar – Explore The Local Market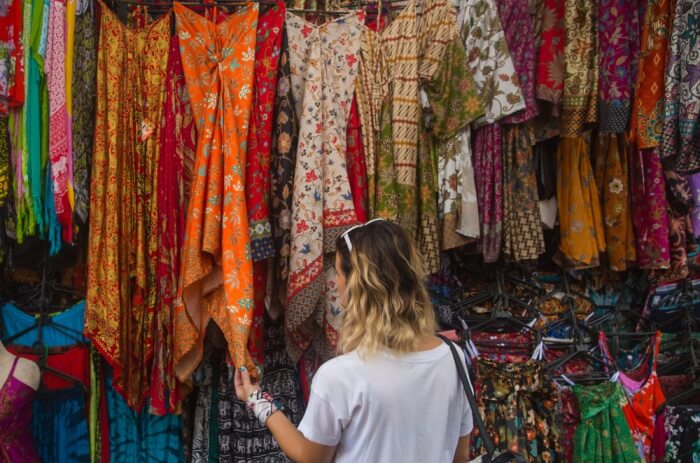 If you are visiting the capital city of Uttarakhand, and you do not visit Paltan Bazaar, then your trip would be incomplete. Paltan Bazaar is the oldest market and shopping here is one of the fun things to do in Dehradun. It has everything in store for its customers. From accessories to clothes, from household stuff to fancy stationary, name it and you have it here, at this market. One can also view the Clock Tower from the market. It has some famous restaurants for one to stop for a snack. Have a great time walking through this interesting market in Dehradun.
Further Read: Shopping In Dehradun? Make A Beeline For These 10 Amazing Spots In 2019!
Dehradun is a beautiful city with scenic charm and lush green environs. Want to visit Dehradun on your next vacation? Customize and book your thrilling Uttarakhand tour with TravelTriangle, and gratify your adventure seeking self. Know of any more things to do in Dehradun? Pop the in the comments below!
Frequently Asked Questions About Things To Do In Dehradun
Q. How to reach Dehradun?
A. Jolly Grant Airport in Dehradun is located 22 kilometers away from the city center. A 45 minutes taxi ride can easily take you into the heart of the city from the airport.
Dehradun is well-connected by regular train services to cities Delhi, Lucknow, Allahabad, Mumbai, Kolkata, Ujjain, Chennai and Varanasi, and the Dehradun Railway Station is located 1-2 kilometers away from the city center.
Apart from this, Dehradun is well connected to most cities such as Delhi, Shimla, Haridwar, Rishikesh, Agra and Mussoorie by Volvo, Deluxe, semi-deluxe, and Uttarakhand State Transport buses.
Q. When is the best time to visit Dehradun?
A. Being a year-round destination Dehradun is a tourist's delight in all its seasons.
March to June: The pleasant weather facilitates sightseeing and allows one to indulge in various thrilling things to do in Dehradun.
July to September: Monsoon in Dehradun enlivens the city, bringing out its beauty to be cherished at one's own pace.
October to February: Winters in Dehradun is ideal for soaking up the winter sunshine while exploring the local tourist attractions.
Q. How can one reach Mussoorie from Dehradun?
A. Mussoorie is at a distance of 35 kilometers from Dehradun and one can easily hire a taxi or board a state-run bus. Added to that, private bus operators offer regular service from Dehradun to Mussoorie.
---
Looking To Book A Holiday Package?
Book memorable holidays on TravelTriangle with 650+ verified travel agents for 65+ domestic and international destinations.
---
Comments
comments