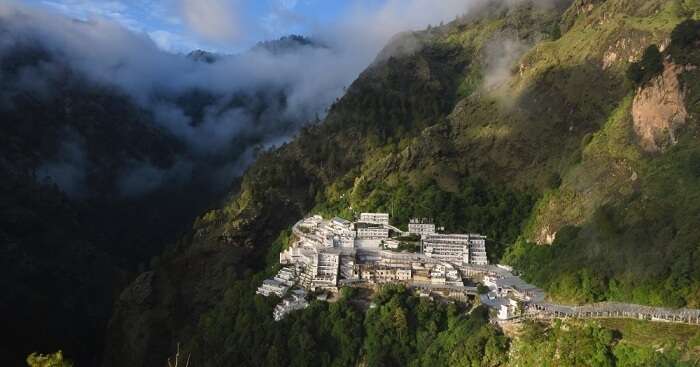 If you live in India, you must have heard of Katra in your life. The place is famous among tourists and pilgrims due to the reason that it is pretty close to the Vaishno Devi Temple. The trek to Vaishno Devi starts from Katra. Though Katra is much more than that. Surrounded by the majestic Trikut hills, Katra is visually stunning since the place has several hidden gems that are unknown to most tourists. Situated at a distance of 42 Km from Jammu, this tiny hill station has much more to offer. In this blog, you will know what to do in Katra. With several adventure activities and sigh-seeing spots, you would miss the time of your life if you do not explore Katra thoroughly. So, read the entire blog to chalk out a plan for your next trip to Katra where you will know what are the best things to do in Katra.
9 Best Things To Do In Kashmir
Many tourists leave out Katra while planning a trip to Jammu and Kashmir, but what they do not know is that Katra is itself a beautiful place that any tourist would be lucky to explore. The following activities should be one your bucket-list and try to achieve them in your next trip to Jammu and Kashmir.
1. White-Water Rafting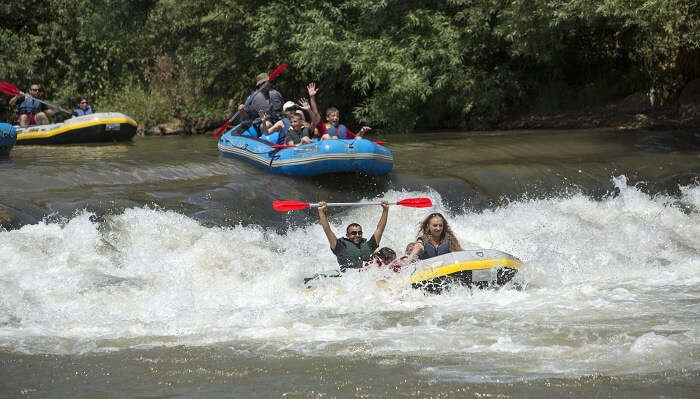 White-water rafting is one of those activities that you will always cherish in your life. Surrounded by the majestic Chenab river in Katra, you will feel the adrenaline rushing through your veins while participating in this activity. One of the most famous rafting stretches around the globe, and this activity is one of a kind. If you are seeking some excitement in your life, you should not miss out on this opportunity on your trip to Katra.
The right time to do white-water rafting in Katra: The peak months when most adventure-junkies visit Katra to do white-river rafting are May, June, November, and December. It will be smart to avoid the monsoon since the current of the Chenab river will be exhilarating during those months.
Tourists who should take part in this activity: Both experienced and novice can take part in white-water rafting because a trained rafter will be present during the entire journey and help the tourists with any problem.
Length of the raft: The entire length of the float is fifteen-kilometer.
Total charge of the trip: INR 19500. It is a premium-grade activity.
30 Unbelievably Beautiful Places To Visit In Kashmir One Cannot Miss!
2. Take A Short Trip To Himkoti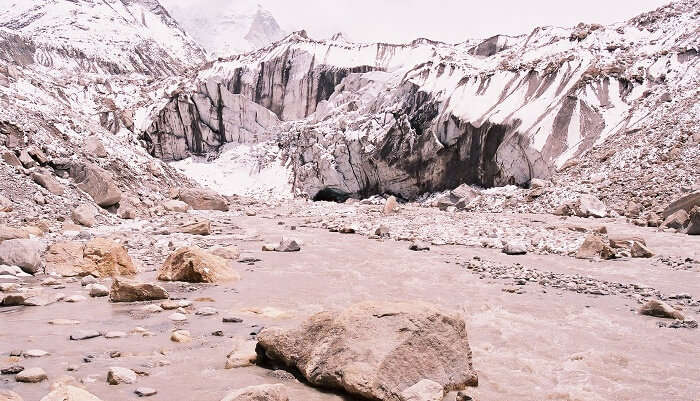 Most people in India do not know the name Himkoti, but it has mesmerizing views that are justified by seeing with one's eyes. You will have a great time while visiting Himkoti because not only it offers the bird's eye view of the entirety of Jammu valley, but the site is pretty neat and well-maintained. There are several small eateries out there that serve delicious meals including Dosa, Maggi, Tea, Coffee and many more. The reason this place is currently put on the tourist map is many pilgrims like to start their trekking to Vaishno Devi Temple from the said spot. It is a little shorter than the regular route and hence rose the popularity making it one of the best places to visit in Kashmir. 
Facilities available in Himkoti: You will find several essential facilities at Himkoti, including medical care stores, oxygen cylinders, and free-drinking water.
Best time to start the journey from Himkoti: You should start the journey to Vaishno Devi temple during the day.
Upcoming projects: The government of India is developing the place and constructing parks, gardens, artificial lake and a spiritual center to make it more appealing to tourists.
3. Spending A Day At Sulla Park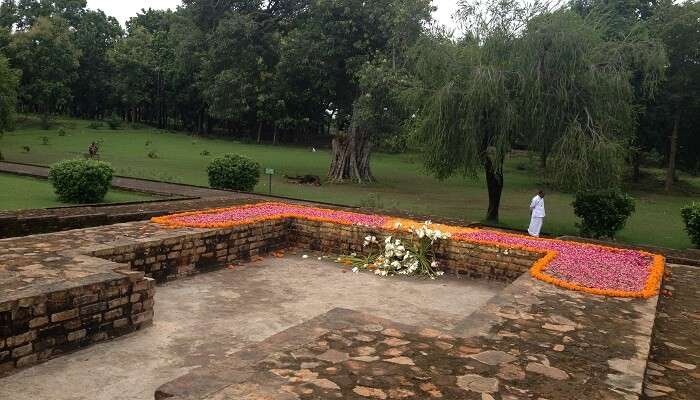 Located at a distance of 22 km from Katra, Sulla park is quite amazing if you consider its location and size. The park is quite well-maintained, and you will be able to find several different categories of flowers and plants over there. The park is near Shiv Kund, and hence you can walk through the entire park to reach there. The bank of the river Anji locates this place and therefore, the weather is always lovely and breezy. Most tourists visit the site during summer to enjoy the magnificent view along with the unusual weather. So, the next time you visit Katra, do not forget to bring your camera and click a lot of pictures in the said park.
The apt time to visit Sulla park: Anytime between October to April is appropriate for visiting the park. Please avoid the monsoon season since the park will be covered in a puddle of rain-water.
Charges required to visit the park: You will have to pay INR 500 to enter the park, and if you have any children, then the cost will be INR 350.
Opening and closing time: The park opens at 11.00 AM and closes at 4.00 PM.
Article 370 Scrapped: Effects On Travel In Jammu & Kashmir, And Ladakh
4. Have A Picnic At Jhajjar Kotli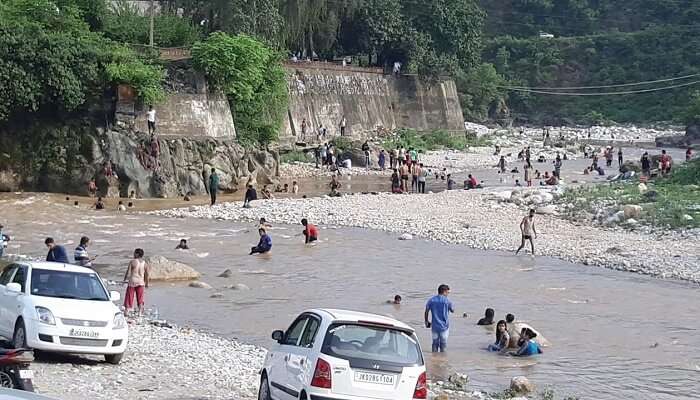 Jhajjar Kotli is quite famous among the local people of Katra, but you will be stunned to see the beauty of the place once you reach there. Situated at a distance of 15 km from Katra, this picnic spot lies along NH 1A and is located on the bank of the river Jhajjar. Not only are the views mesmerizing, but you will be surprised to see how can a place of such beauty stays hidden from the rest of India. Bring a blanket and carry your food if you want to spend some happy times with your loved ones. Many people choose to swim in the creek and if you plan to do so, you should come prepared. You will have a fantastic time running away from the chaos of daily life. Staring into the river Jhajjar in peace is an experience to cherish for the rest of your life.
Best time to visit Jhajjar Kotli: You can visit anytime between October to April.
Opening and closing time of the spot: The place is open from 8.00 AM to 4.00 PM.
5. Visiting Shiv Khori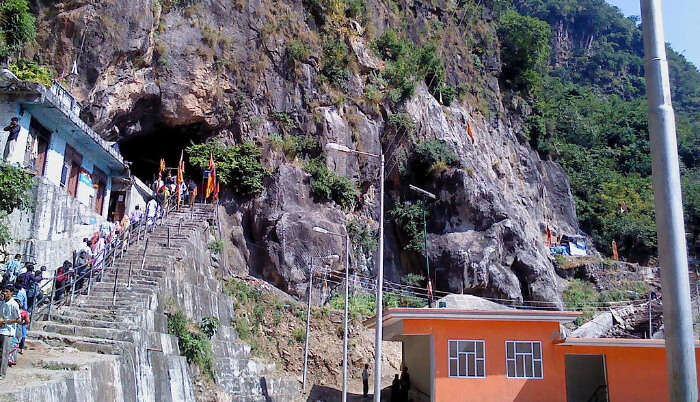 Located at a distance of 80 km away from Katra, Shiv Khori is a shrine that is dedicated to Lord Shiva. The site is a cave that is situated between the hills. You will be quite taken aback when you visit Shiv Khori for the first time. The sun rays reaching the cave's entrance makes a magnificent and unique view that must be seen by every tourist visiting Jammu and Kashmir. This cave is 200-meter long and 2 meters high and looks like the sacred Shiva Lingam from outside. The site is not only famous for religious beliefs, but many people believe the place to be resided by Lord Shiva and one of the best places near Jammu for a detour. 
To reach Shiv Khori: If you want to reach Shiv Khori, you will have to take a bus from Katra that will take you to Ransoo. From there, you will have to walk 3 km to reach the cave.
Inside the cave: The cave accommodates up to 300 people, but the inner chamber does not help so many people.
Opening and closing time: the place is opened for twenty-four hours all year round.
10 Festivals In Jammu And Kashmir: A Peek Into The Rich Kashmiri Culture
6. Spending A Day In Nau Devi Cave Temple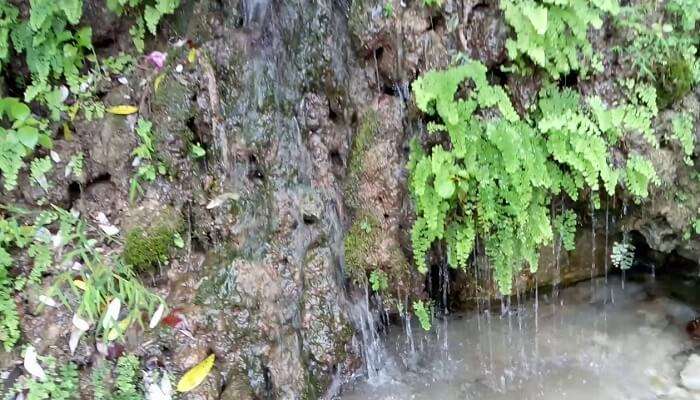 Located 10 km away from Katra, Nau Devi temple is situated at a place that is on the way to Shiv Khori. Built 200 years ago, this temple is located inside a cave. All the idols of different Hindu deities have been carved naturally inside the temple. It is quite rare and surprising to see a temple that is not human-made. The cave is surrounded by a river where several people bathe and swim. You will not be disappointed while visiting the temple even if you are not inclined religiously. The natural carving of Gods and goddesses inside a secluded cave is a beauty to behold.
Caution: If you have knee pain or problem in your legs, it is better to avoid the temple since you will have to crawl a lot to get inside the cave and reach the main shrine. In case you are going to crawl, it is better to wear loose, comfortable clothes.
Reaching Nau Devi cave temple: You can easily reach the temple by renting a car or an auto from your hotel in Katra. It will cost you around INR 500 to reach there, but there is no entry-free to enter the temple.
7. Pilgrimage To Vaishno Devi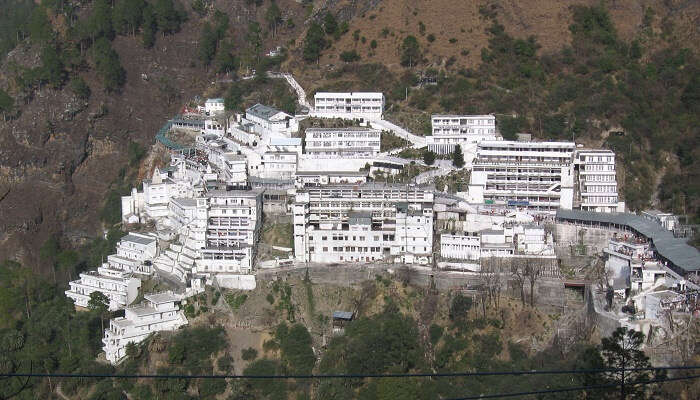 Vaishno Devi is the reason most people visit Katra. Hence, it is quite natural that this activity would be one this list. Dedicated to Mother Mahalakshmi, this temple is one of the holiest temples in India that is visited by pilgrims from all around the world. Located in Trikuta mountains, this temple is believed to be incredibly sacred. It is situated at the height of 5,300 feet, and the entire road for the journey is covered with steep heels and stairs. Most people believe, a holy trek to Vaishno Devi will cure their problems, and hence they do not avail of any transportation even if they are physically not fit.
Mode of transportation: You do not have to walk to visit the temple; you can avail of either one of the options, including pony-ride, electric vehicles, helicopter rides or palanquin-ride. If you are not comfortable with any of the tips mentioned above, you are welcome to walk the entirety of the journey to reach Vaishno Devi Temple. The trek is 13.5 km from Katra and takes an entire day. Most people stay at Vaishno Devi for the night and start the return journey to Katra the day after.
15 Things To Do In Jammu: The Best Of Nature, Adventure, And Views!
8. Night Trekking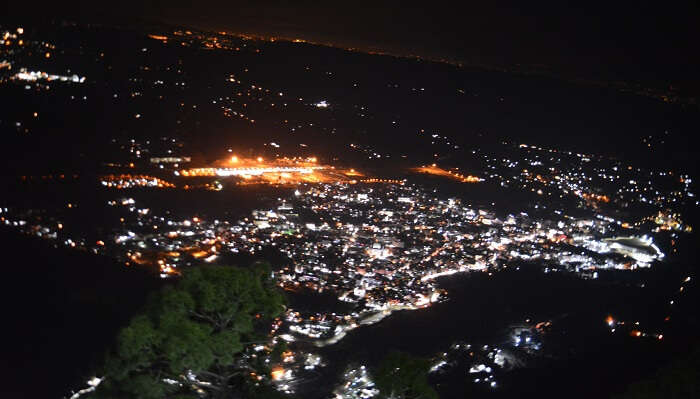 Many travel-enthusiasts are availing the option to reach Vaishno Devi temple by starting the trekking expedition at night. You might be confused, but do not worry. Several tourists are opting to do the above. The primary reason behind the night-trekking idea is that many tourists who are not religiously inclined love to trek to Vaishno Devi temple for the mesmerizing views, but during the night, the entire Katra town looks like sparkling stars in the sky. You cannot miss the picture, it is spectacular. Tourists relish delicious home-made meals in the stops, including Sanjhi Chhat Bhawan and Ardhkuwari temple. Trekking here is one of the best adventure sports in Katra you can enjoy. 
Other ways to visit the temple during the night: Nowadays, due to the popularity of night-treks, you will be able to avail of different transportations like Palanquin-ride, pony-ride or potter service. The helicopter service is not available during the night
9. Shopping For Woolens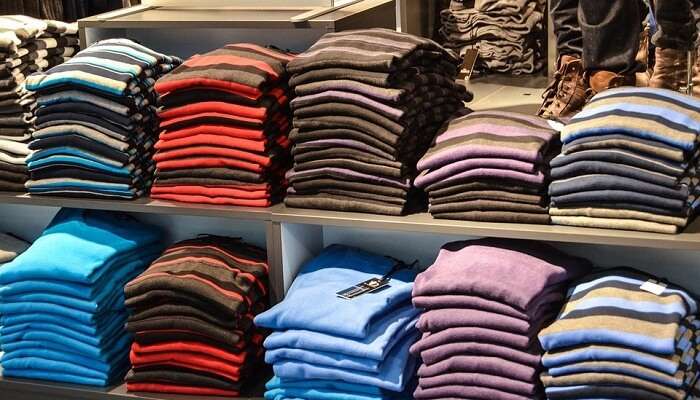 Image Credit: Michal Jarmoluk for Pixabay
With the increasing number of tourist-visits to Katra, several shopping spots have developed to accommodate them. Some shopping centres offer woolen items like pashmina shawls, papier-mache items, Kashmiri sweaters and many more at an affordable price. Apart from the woolens, you will also find several souvenirs that are made of walnut-wood.
Address of Labanya shopping center: Jij-chowk, Kundorian, Railway Road Katra, Jammu, and Kashmir 182320.
Opening and closing times: The shopping center is opened from 10.00 AM to 9.00 PM.
15 Things To Do In Srinagar That Will Make You Fall In Love With The Kashmiri Charm!
The activities mentioned above are quite entertaining and will be a fantastic experience in your life. Next time, when you visit Katra, do not forget to do all the things that are mentioned in the list above. So now when you plan a vacation to Jammu and Kashmir, make sure to not miss out these activities around Katra which will definitely give an edge to your religious trip.
For our editorial codes of conduct and copyright disclaimer, please click here. 
Frequently Asked Questions About A Trip To Katra
What are the most common activities to do in Katra?
Apart from trekking to Vaishno Devi, you could visit Shiv khori, Nau Devi temple, Jhajjal Kotli, and Sulla park on your trip in Katra.
How can one reach Katra?
There are many ways through which you will be able to reach Katra. If you are traveling by train, you can reach there by getting down at the Katra station. In case you are going through an airplane, you can reach Katra by bus or car from Jammu.
What are the most romantic spots in Katra?
Having a splendid day in Jhajjal Kotli or picnicking in Sulla park is quite romantic.
What are the must-buy items in Katra?
You can buy dry fruits and woolen items in Katra because they are famous over there.
What is the perfect time to visit Katra?
Any time between October to March is perfect for visiting Katra.
What is the mode of transportation available in Katra?
Most people commute through walking in Katra.
What is the time is taken by an average tourist for covering a to and for journey to Vaishno Devi temple from Katra?
If you are healthy and fit, it should not take you more than 8 hours to climb up and 4 hours to descend from Vaishno Devi temple.
What is the cost of water-rafting in Katra?
It takes around INR 4,000 per person to do water-rafting in Katra.
---
Looking To Book A Holiday Package?
---
People Also Read
Things To Do In Kashmir Things To Do In Punjab Things To Do In Ladakh