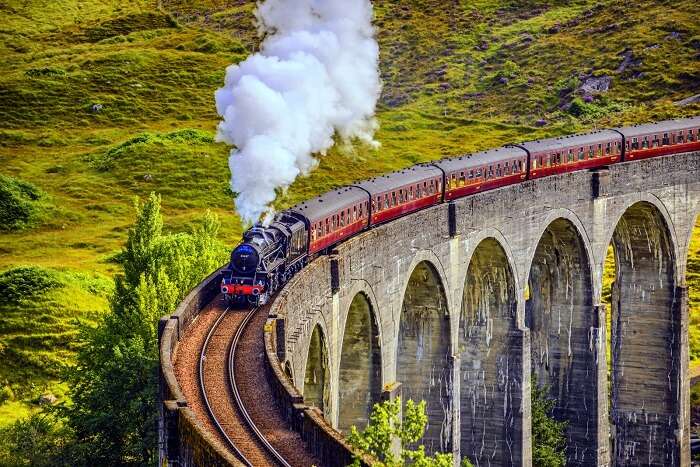 Scotland, a beautiful country in the northern UK is a vast land of mountain wilderness including the Highlands and the Cairngorms and valleys and lakes. Scotland is a popular tourist destination for those staying in the UK and elsewhere. It is a favourite of those who love a good game of golf. However, there are many other things to do in Scotland for wanderers. The country offers an amazing cultural and historical experiences to all the tourists coming here.
Top 10 Things To Do In Scotland
Apart from enjoying the surreal landscape, here is what all you can do:
1. Attend a Highland Game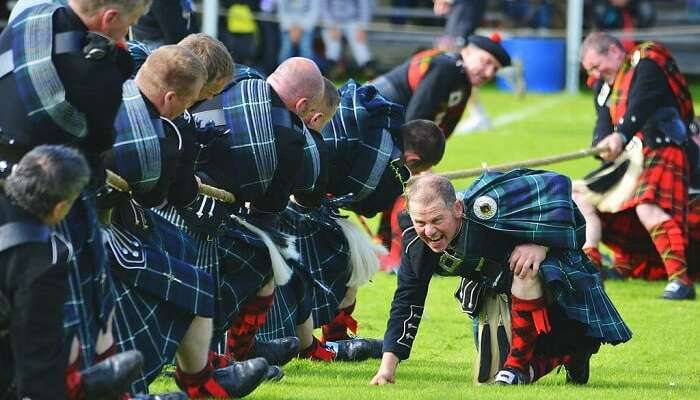 Suggested Read: This Harry Potter Themed Apartment In Scotland Is A Treat For All Wizards And Muggles Alike
It is one of the most common and fun things to do in Scotland today. A traditional highland game is an amazing cultural experience, owing to the legendary pipe bands and sporting activities. It is held in the spring and summer season, and the events are open to all. The disciplines of the game are unique: with throwing hammers, stone put and the iconic caber toss, where a strong athlete balances a telephone pole in their hands before tossing it end-over-end.
2. Ride the Harry Potter train!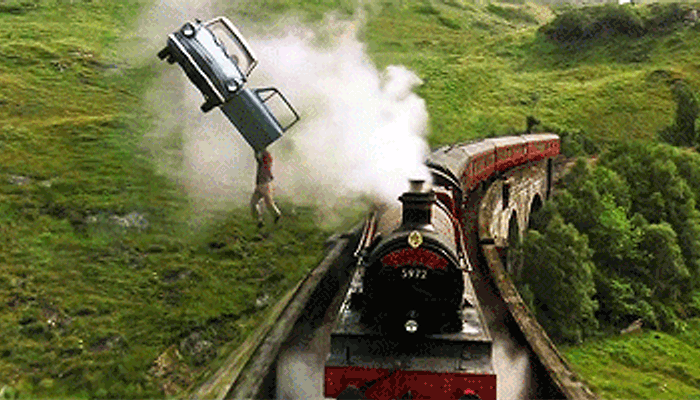 Image Source
This is one of the best ideas for a family day out in Scotland. Enjoy the wonderful 6-hour journey from Fort William to Mallain where you can cross the famous Glenfinnan Viaduct that has been shown in the Harry Potter movies.
3. Walk the Royal Mile in Edinburgh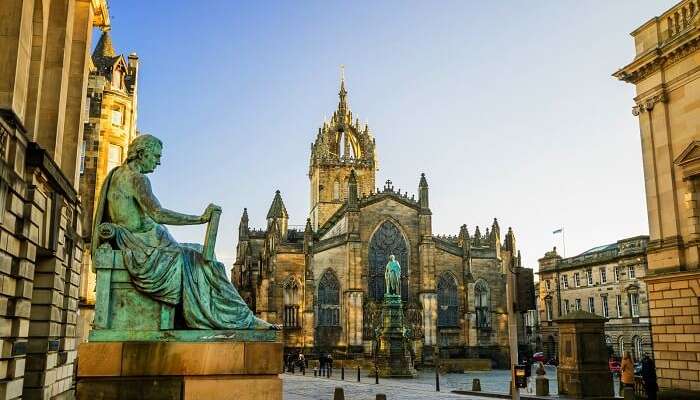 Suggested Read: Edinburgh Castle: Your Detailed Guide To Scale Historical Heights In Scotland!
The capital city of Scotland, Edinburgh has a bright and historical past which reflects in the architecture of the city as well. The Royal Mile is a cultural attraction that starts from the Edinburgh Castle and makes you feel like you are walking through history. The streets are lined with colourful shops, street performers and interesting people walking around. This is definitely one of the best things to do in Edinburgh, Scotland.
4. Sail on the Waverley Paddle Steamer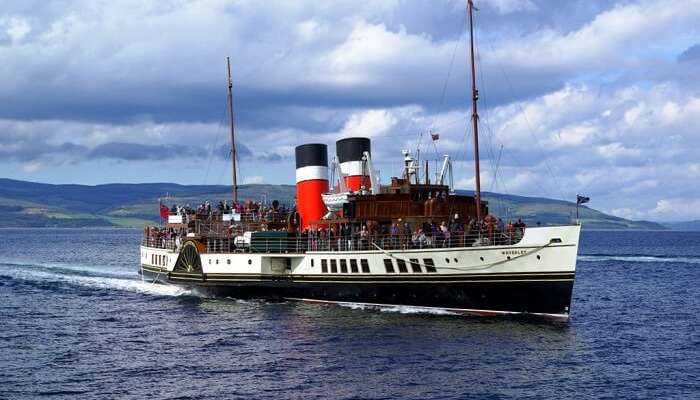 The Waverley paddle steamer is a famous attraction during the summer season for cruising in the west of the country. One can experience Scotland from a different perspective in the PS Waverley steamer which has received a makeover changing its appearance from what it was in the 1940's.
5. Chug whiskey at a distillery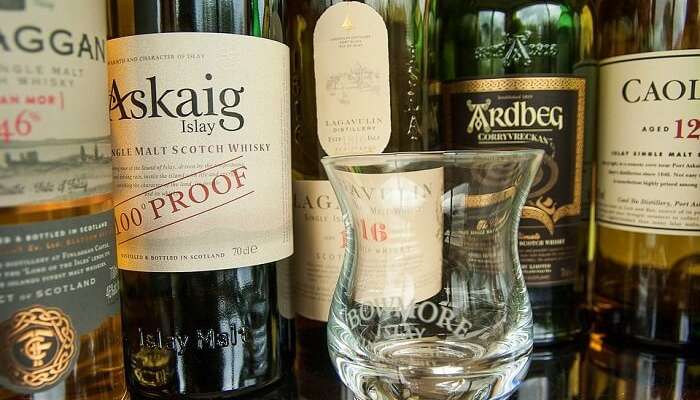 Suggested Read: 10 Undeniable Reasons Why Scotland Is World's Most Beautiful Place To Visit In 2017
Scotlanders love to golf, but they love it more after taking a stiff drink.
There are many whiskey distilleries in the country that offer guided tours to its visitors where you can explore the entire manufacturing process of the heavenly liquid. This is amongst the most fun days out in Scotland for adults.
6. Taste Haggis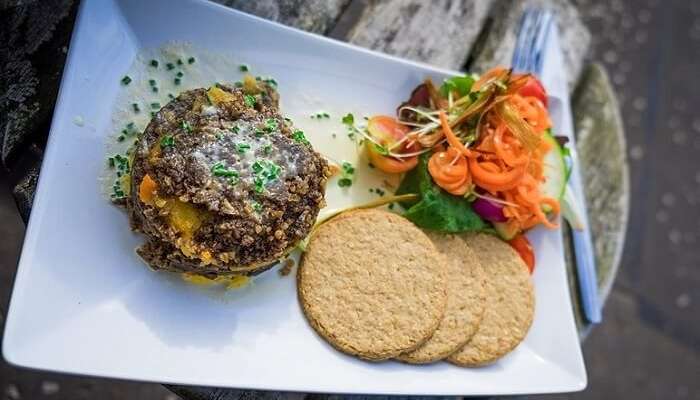 Image Source
Haggis is so commonly consumed in the country that is it considered the national dish of Scotland. All meat-lovers must taste this savoury pudding if they are coming to the country! However, we want to warn you in advance of what haggis is made from: the heart, lungs, and liver of a sheep mixed with onion, salt, and traditional spices. Ignore the ingredients, and you are sure to order a second serving because of its heavenly flavours.
7. Take a drink at mainland Britain's remotest pub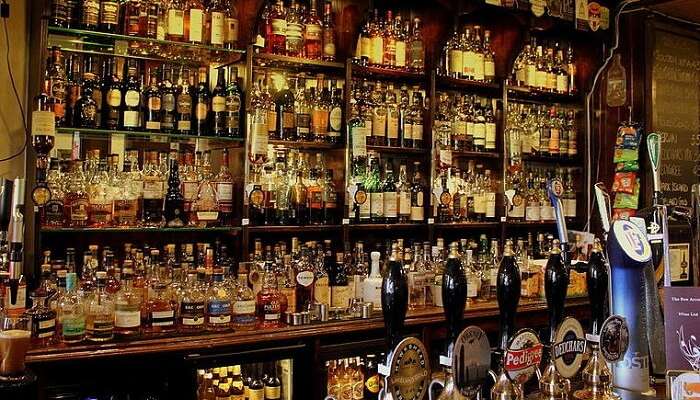 Suggested Read: 10 Best Places To Visit In Edinburgh To Bask In The Vibes Of Scottish Charm!
If you are wondering what to do in Scotland at night, head to the Old Forge Pub and have the time of your life. Drink microbrewery ales, eat langoustines creel-caught on the doorstep, and enjoy the live music performances.
8. Go Cruising on the Crinan Canal on a vintage steamship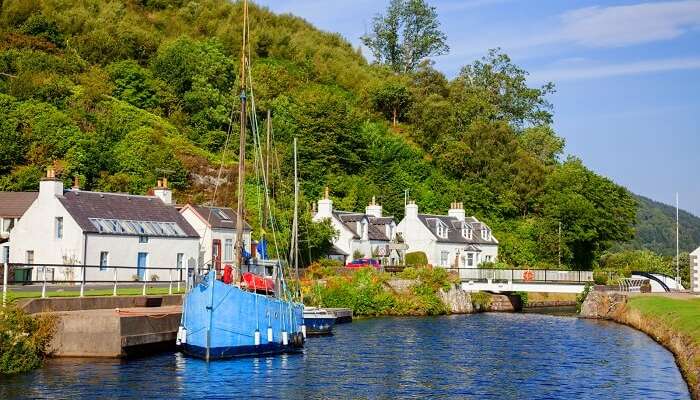 This is again one of the most interesting things to do in Scotland with kids. Cruise in the Vic 32, which is traditionally powered by coal, where sailors can voyage while enjoying the green views and castles on the way.
9. Be part of the Vikings fire festival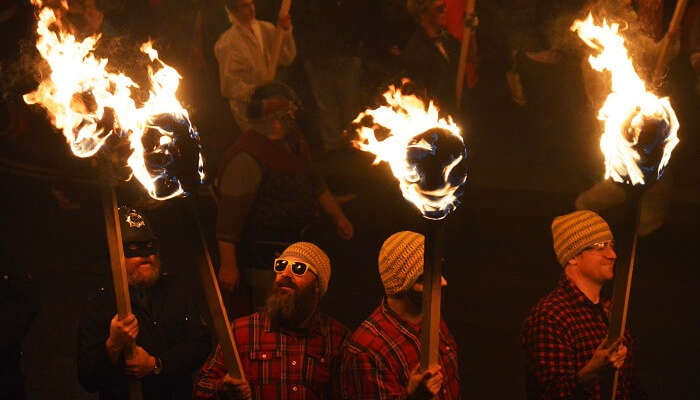 Suggested Read: 15 Best Places To Visit In Scotland On Your Next U.K. Trip!
One of the best things to do in Scotland is to see the Fire Festival of Up Helly Aa in Lerwick, Shetland, which is organised on the last Tuesday of January. All attendees enjoy the processions and gallery burning along with the rhythmic chanting of the Viking songs.
10. Explore the beaches of St. Andrews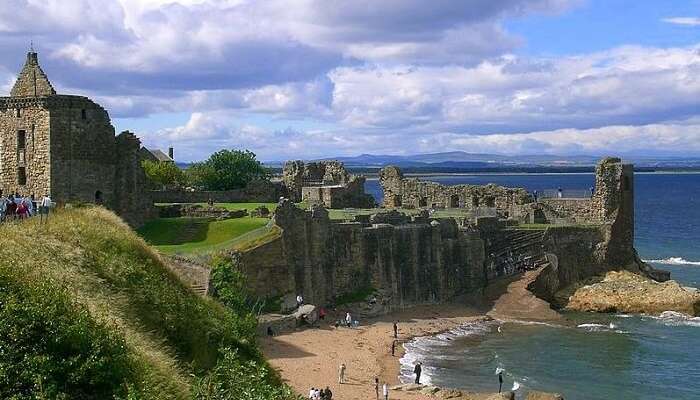 There are many beaches in Scotland, both on the islands as well as on the mainland coastline. One such accessible beach is the West Sands in St. Andrews. It is popular for being the filming location of the Academy Award winning movie Chariots of Fire.
Further Read: Top 10 Things To Do In Edinburgh That'll Lead You To City's Historical And Intriguing Treasures
Scotland is truly the place of everyone's dreams. There are many fun things to do in Scotland for everyone. Book your trip to Scotland with TravelTriangle and start packing for the best experience of your life!
Frequently Asked Questions About Things To Do In Scotland
Q. What is there to do in Scotland?
A. There are many things to do in Scotland which includes going on a Kayak ride or exploring the Edinburgh Castle. Apart from that one can also climb Britain's highest peaks or go on monster spotting on Loch Ness.
Q. Where to go on a day out in Scotland?
A. Adventure Golf Island, M&D's Theme Park, Islay Natural History Trust, Huntly Falconry Centre and Charleton Farm are some of the places where people can go for a day out in Scotland.
Q. What is Scotland famous for?
A. Scotland is known for its beautiful attractions like the Edinburgh Castle, Isle of Skye, Kelvingrove Art Gallery, Riverside Museum and Tall Ship, Isle of Arran which makes a Scotland a must-visit place.
Q. How many days are enough to see Scotland?
A. To explore the city, 2 days are enough and adding to that 2 days are required to take some easy day trips and another 2 days to explore the northern foray which almost takes 3-4 days. So to explore the best attractions in Scotland, one needs atleast 10 days.
Q. What is there to eat in Scotland?
A. Haggis, Fresh Fish, Lobster, Grouse, Cullen Skink, Cured Meat and cheese, whisky are some of the major things to eat while you're in Scotland.
Q. Which is the best month to visit Scotland?
A. The best time to visit in Scotland is during the months of March to May and also during the autumn season which starts from September and remains till November. As the spring enters, the weather becomes quite warmers and there are snow at the highlands.
Q. Is Scotland safe to visit?
A. Yes, Scotland is absolutely safe for the tourists. While there are some areas which have quite a bad reputation and there are violent incidents reported.
Comments
comments